Best Dad From Daughter Quotes
Collection of top 30 famous quotes about Best Dad From Daughter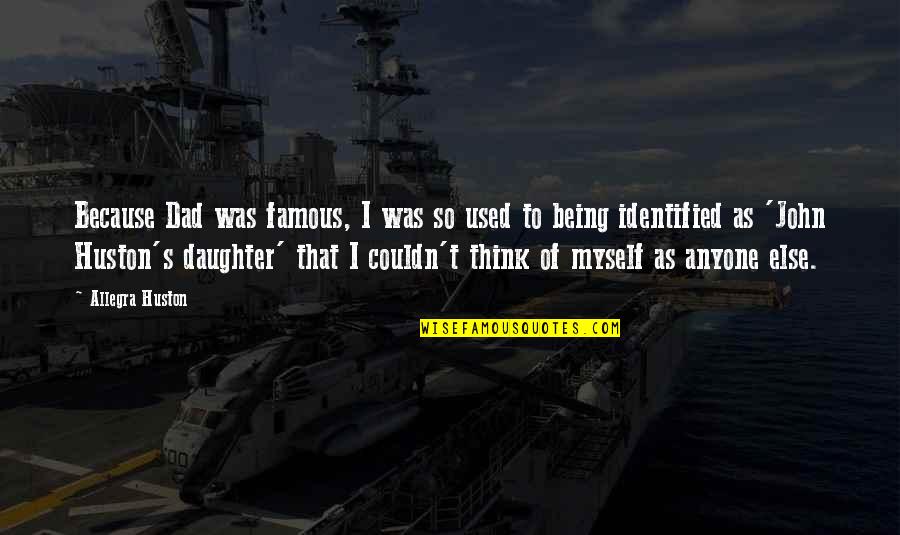 Because Dad was famous, I was so used to being identified as 'John Huston's daughter' that I couldn't think of myself as anyone else.
—
Allegra Huston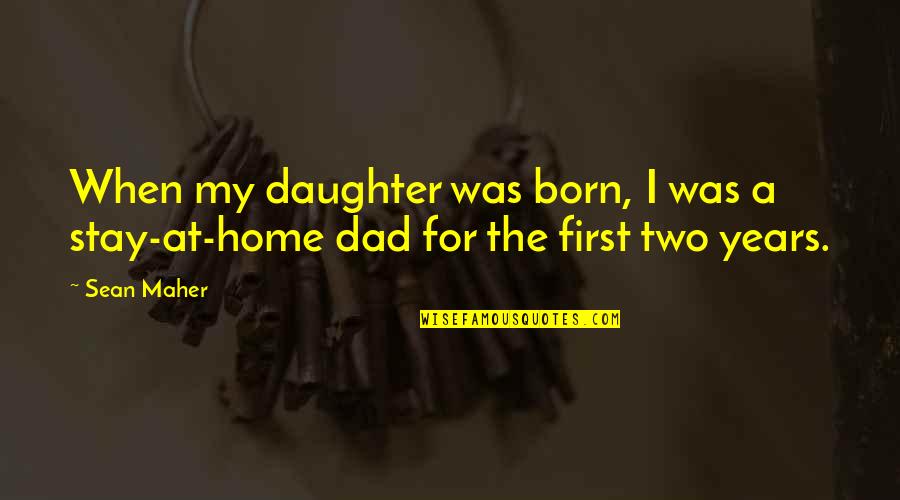 When my daughter was born, I was a stay-at-home dad for the first two years.
—
Sean Maher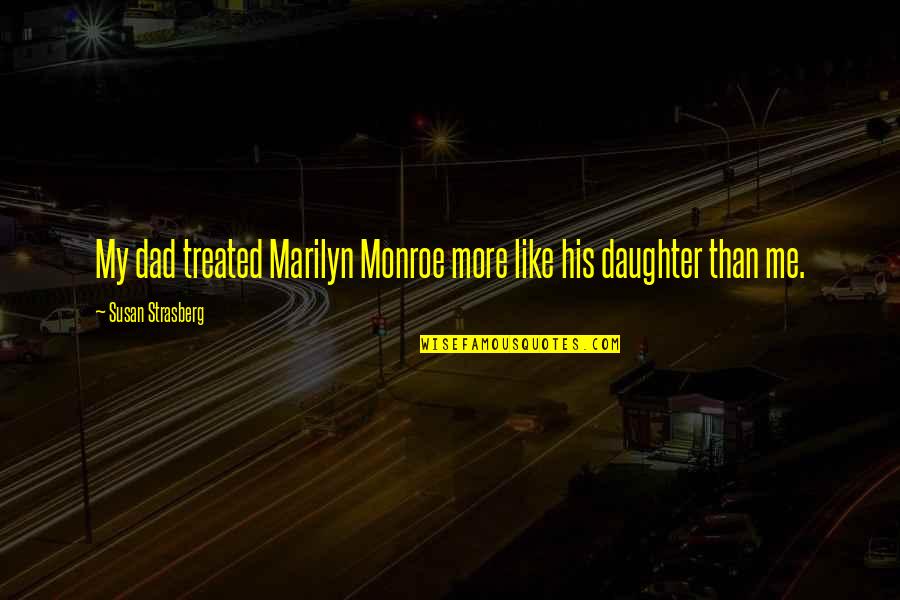 My dad treated Marilyn Monroe more like his daughter than me.
—
Susan Strasberg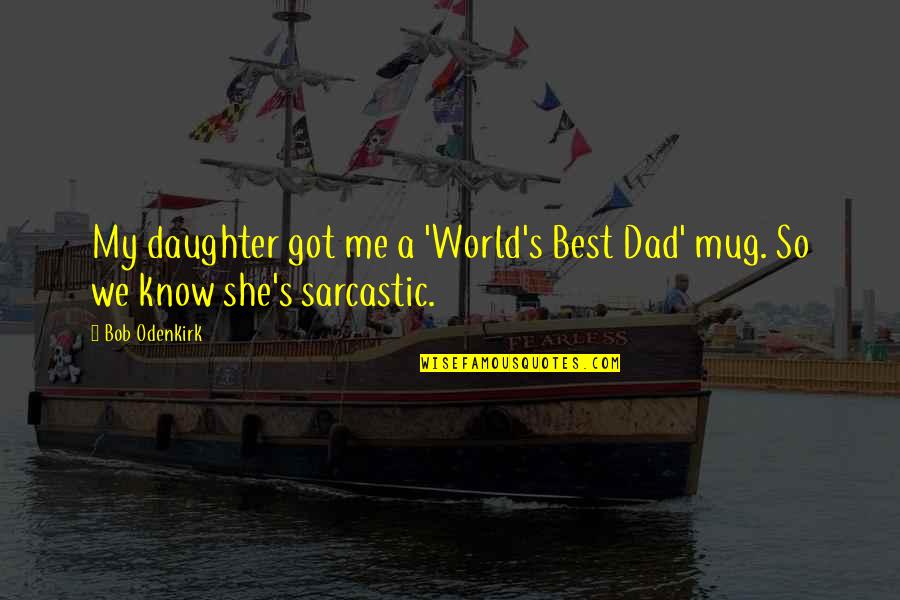 My daughter got me a 'World's Best Dad' mug. So we know she's sarcastic.
—
Bob Odenkirk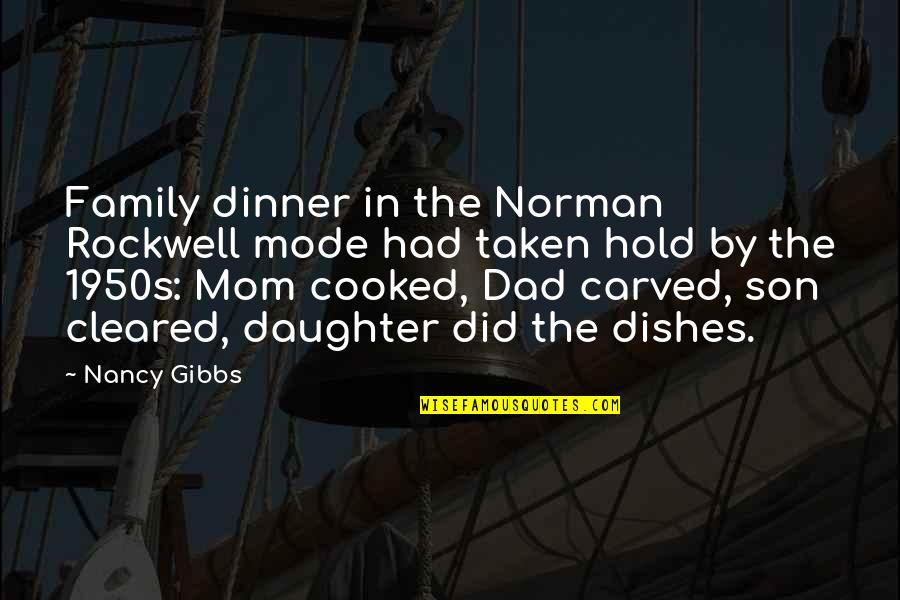 Family dinner in the Norman Rockwell mode had taken hold by the 1950s: Mom cooked, Dad carved, son cleared, daughter did the dishes.
—
Nancy Gibbs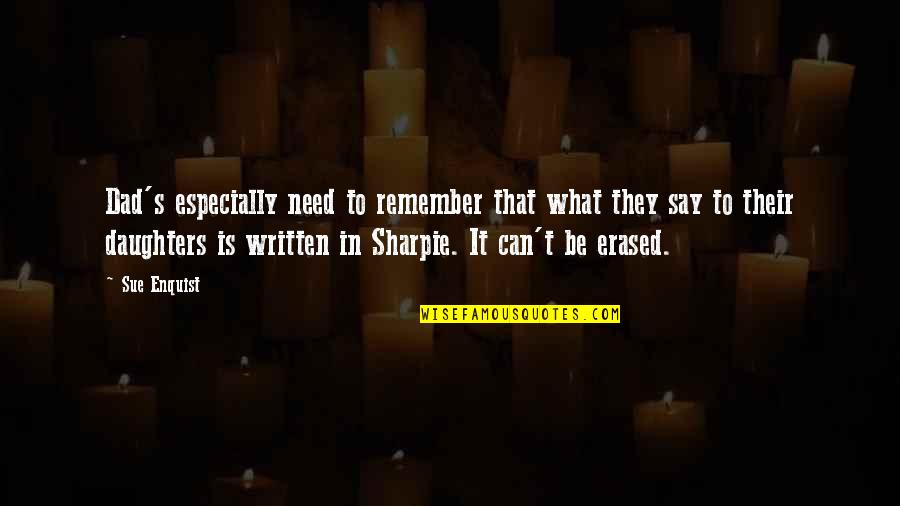 Dad's especially need to remember that what they say to their daughters is written in Sharpie. It can't be erased.
—
Sue Enquist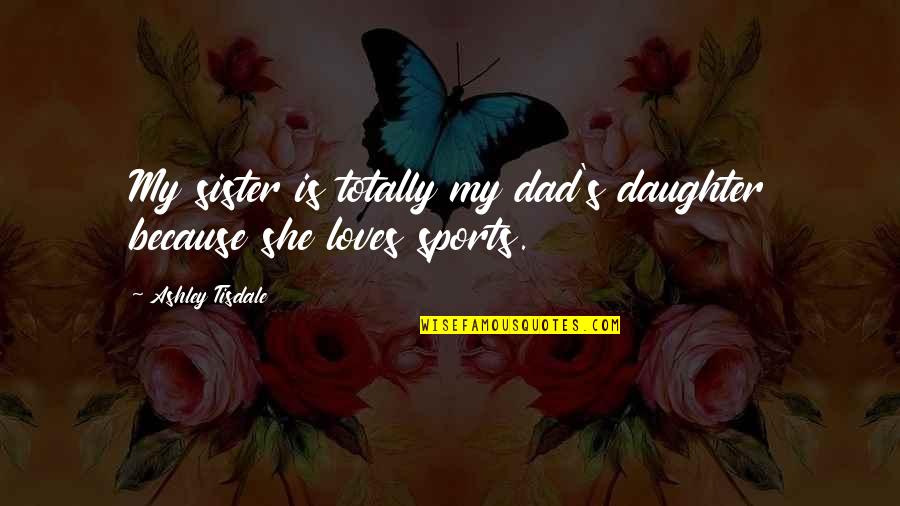 My sister is totally my dad's daughter because she loves sports.
—
Ashley Tisdale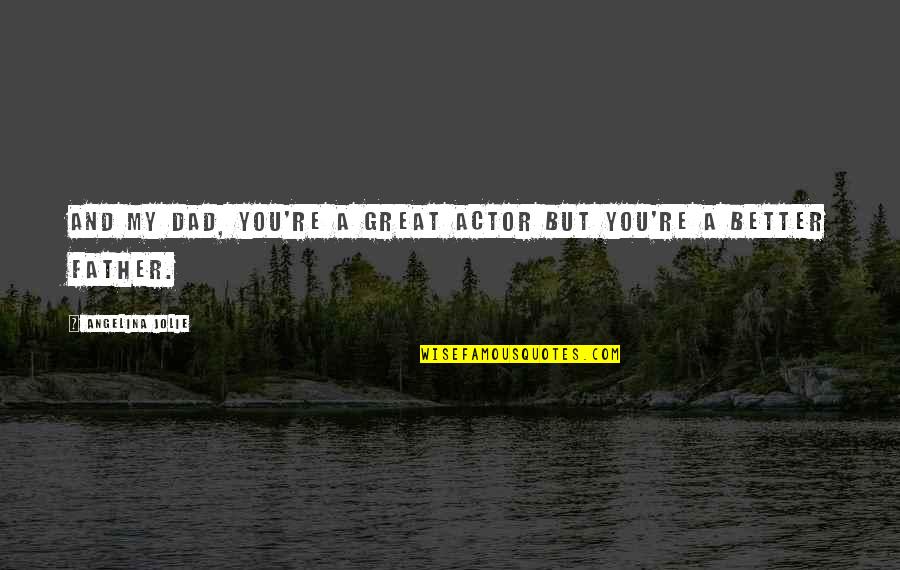 And my dad, you're a great actor but you're a better father. —
Angelina Jolie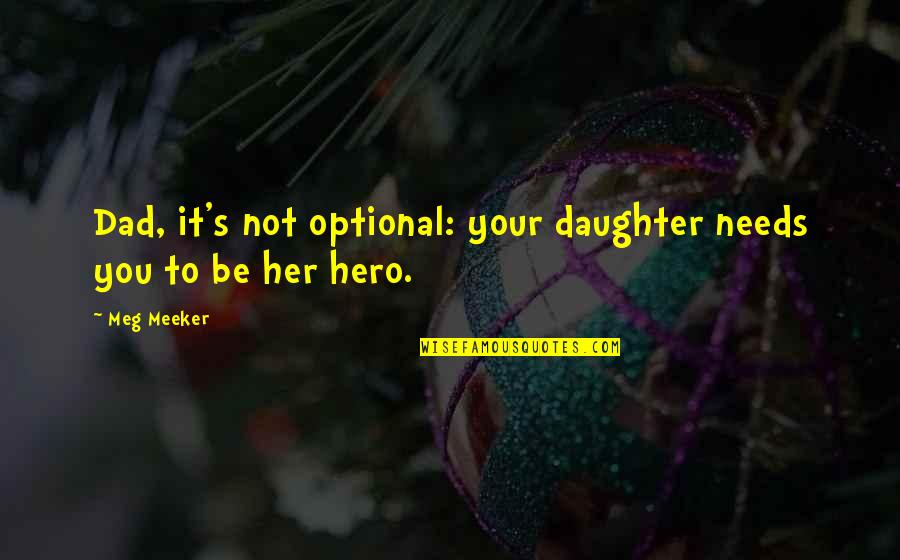 Dad, it's not optional: your daughter needs you to be her hero. —
Meg Meeker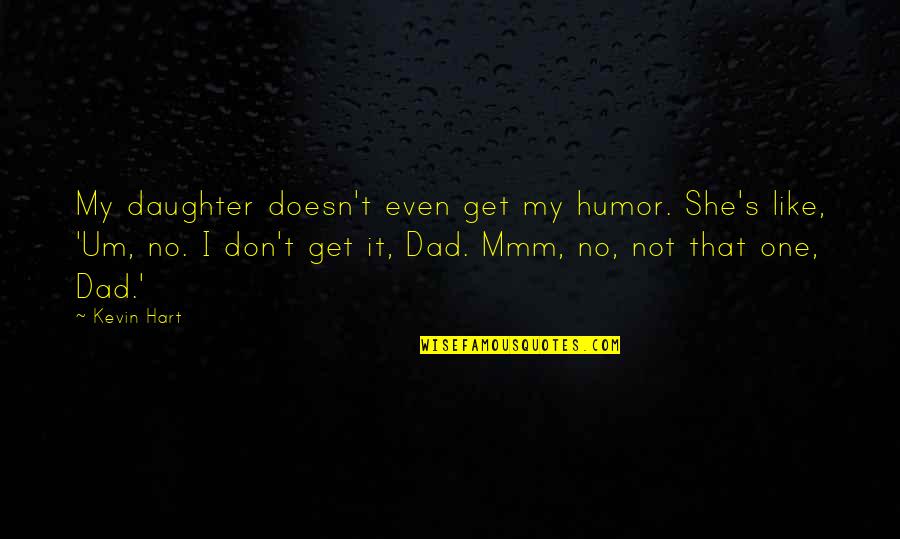 My daughter doesn't even get my humor. She's like, 'Um, no. I don't get it, Dad. Mmm, no, not that one, Dad.' —
Kevin Hart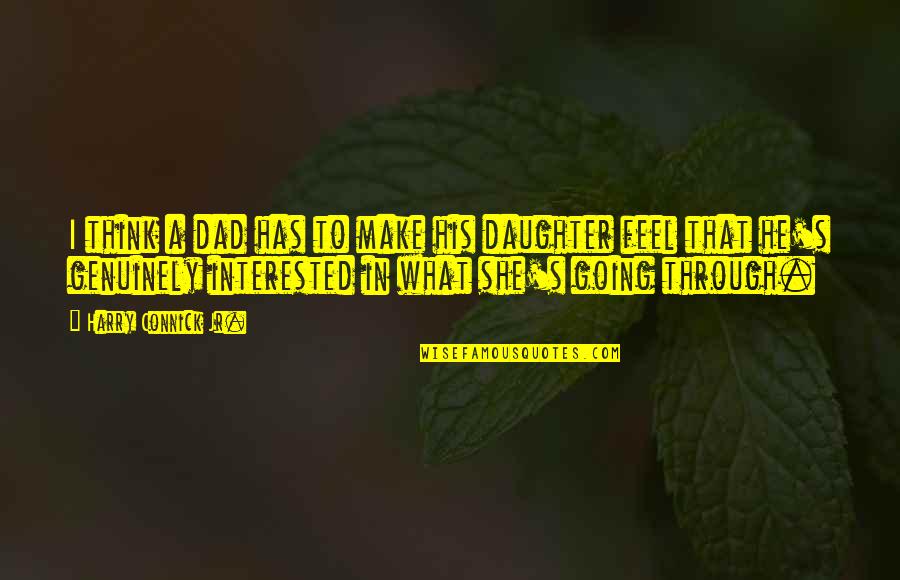 I think a dad has to make his daughter feel that he's genuinely interested in what she's going through. —
Harry Connick Jr.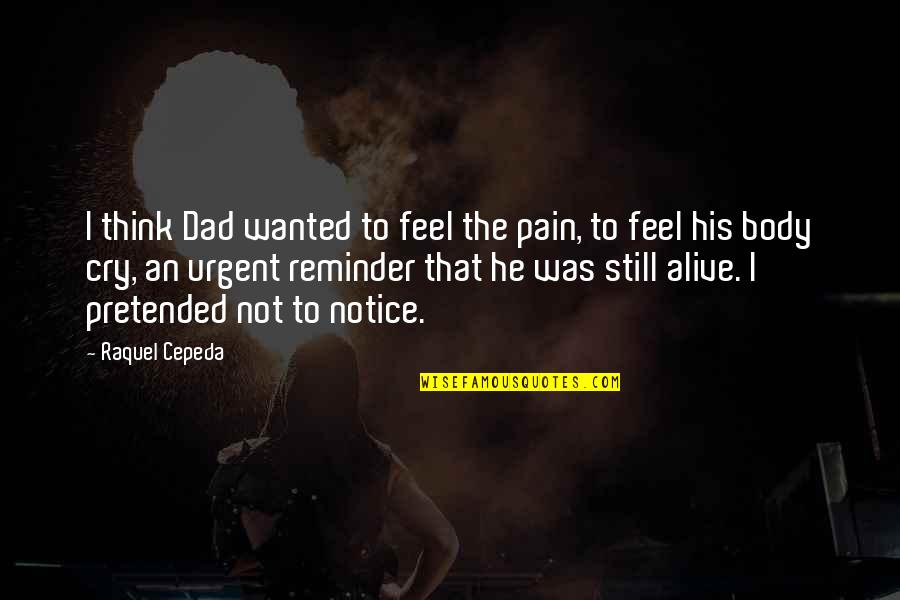 I think Dad wanted to feel the pain, to feel his body cry, an urgent reminder that he was still alive. I pretended not to notice. —
Raquel Cepeda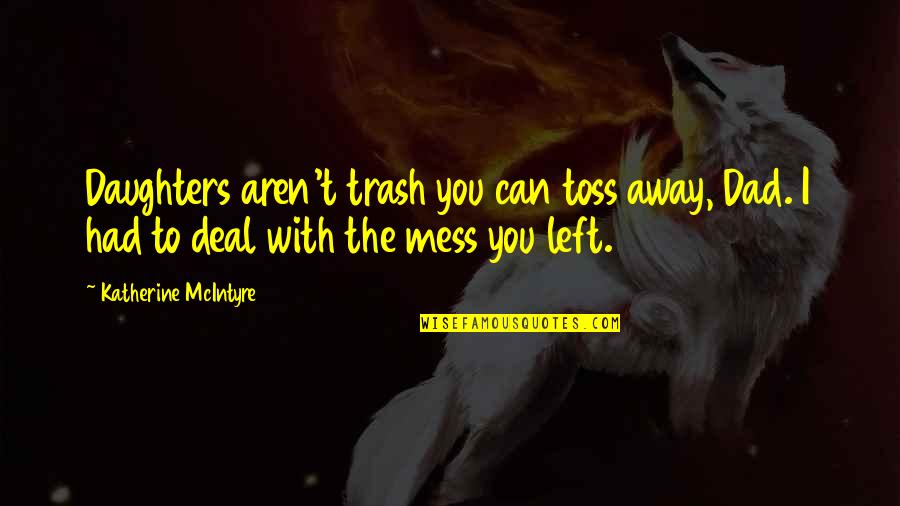 Daughters aren't trash you can toss away, Dad. I had to deal with the mess you left. —
Katherine McIntyre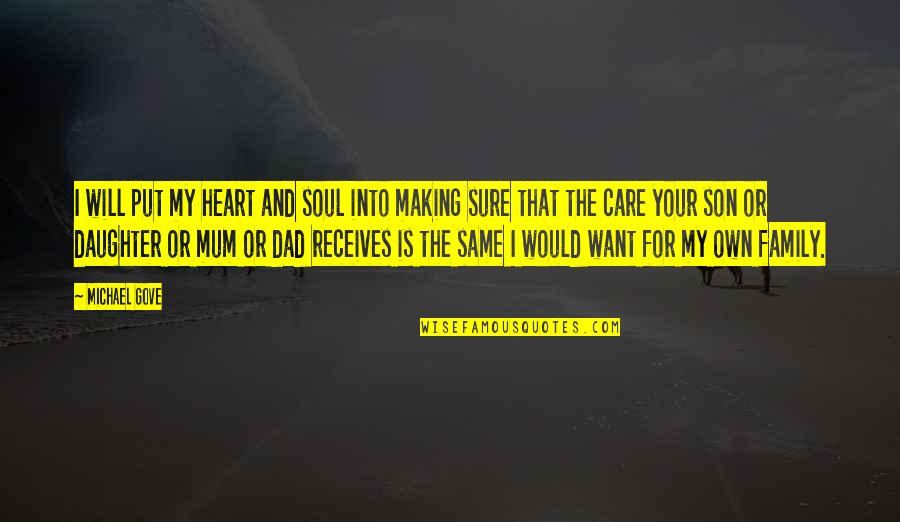 I will put my heart and soul into making sure that the care your son or daughter or mum or dad receives is the same I would want for my own family. —
Michael Gove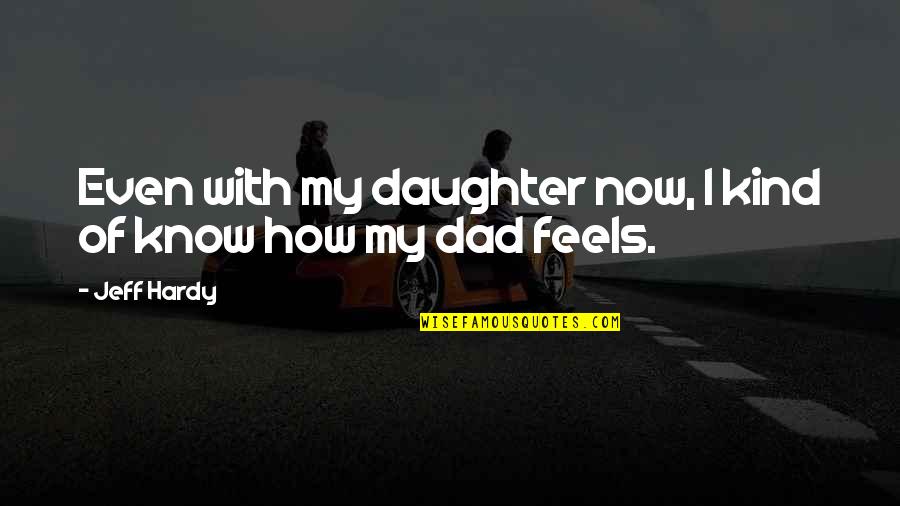 Even with my daughter now, I kind of know how my dad feels. —
Jeff Hardy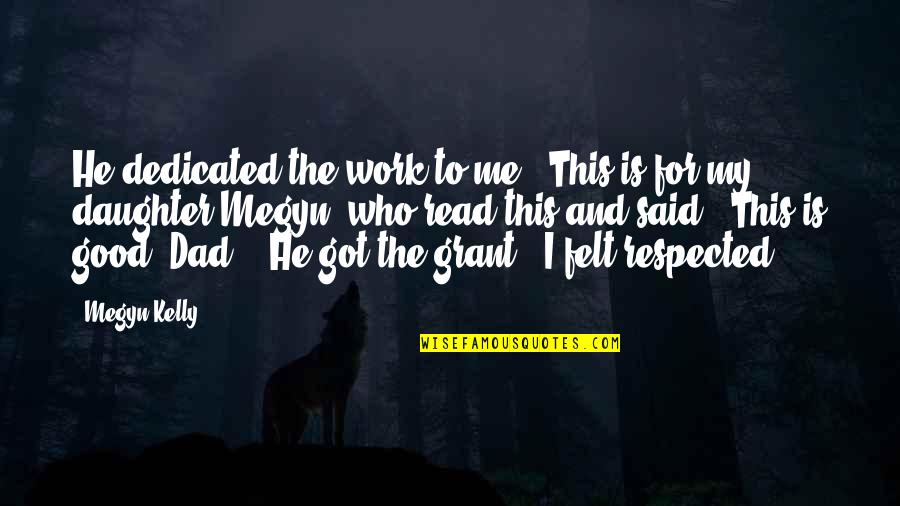 He dedicated the work to me: 'This is for my daughter Megyn, who read this and said, 'This is good, Dad.' (He got the grant.) I felt respected. —
Megyn Kelly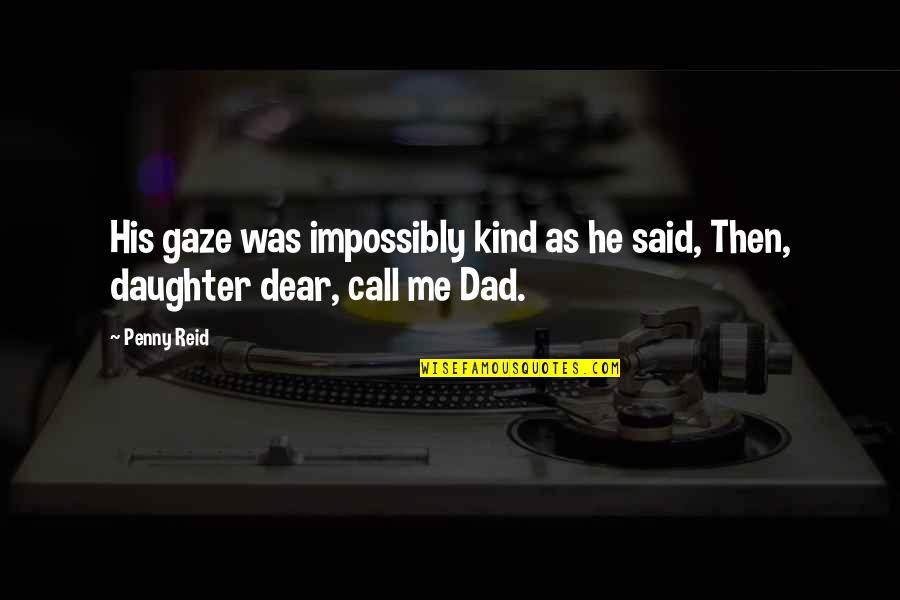 His gaze was impossibly kind as he said, Then, daughter dear, call me Dad. —
Penny Reid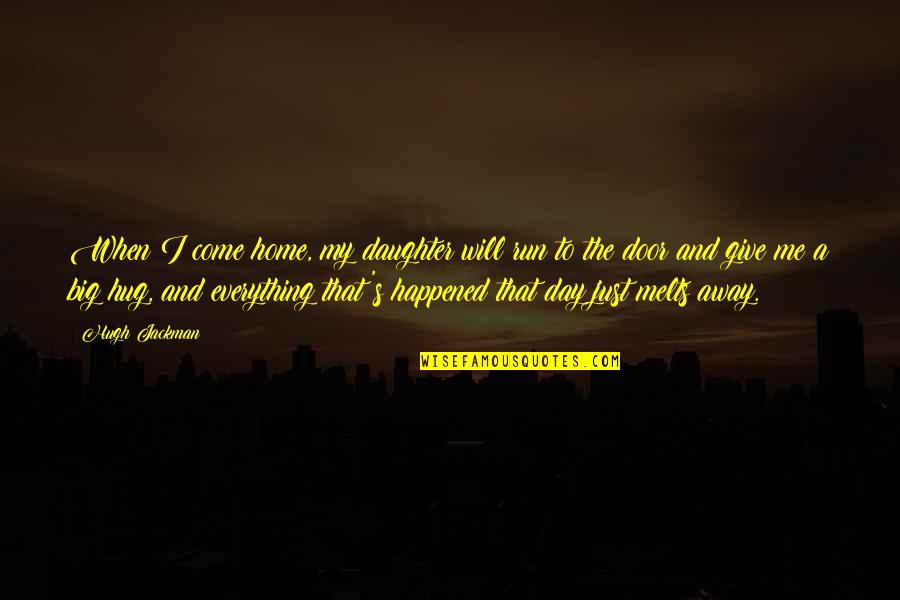 When I come home, my daughter will run to the door and give me a big hug, and everything that's happened that day just melts away. —
Hugh Jackman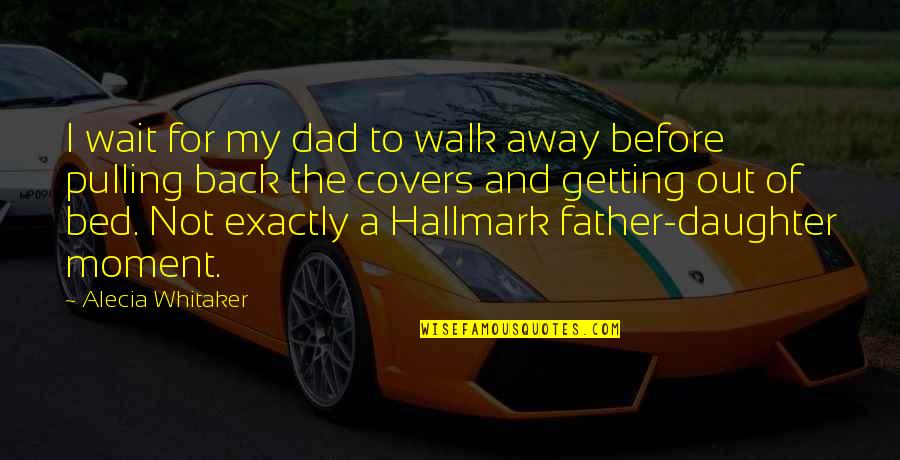 I wait for my dad to walk away before pulling back the covers and getting out of bed. Not exactly a Hallmark father-daughter moment. —
Alecia Whitaker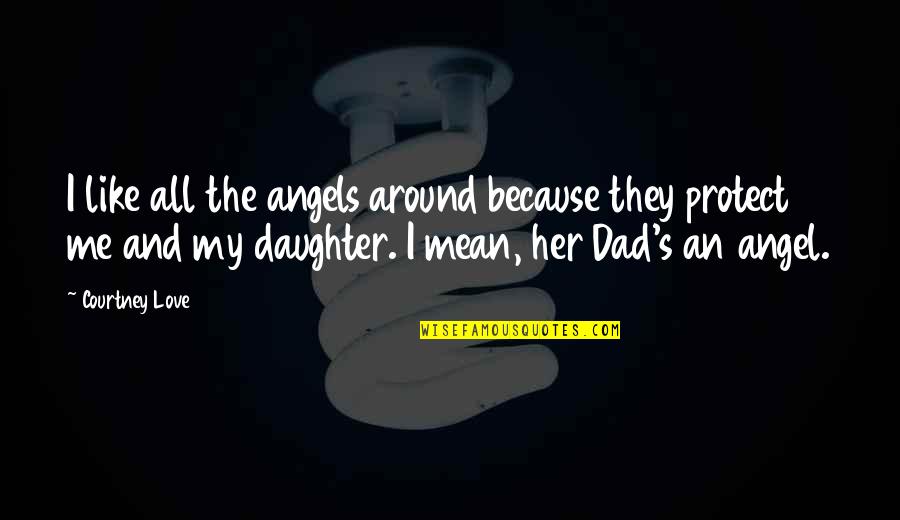 I like all the angels around because they protect me and my daughter. I mean, her Dad's an angel. —
Courtney Love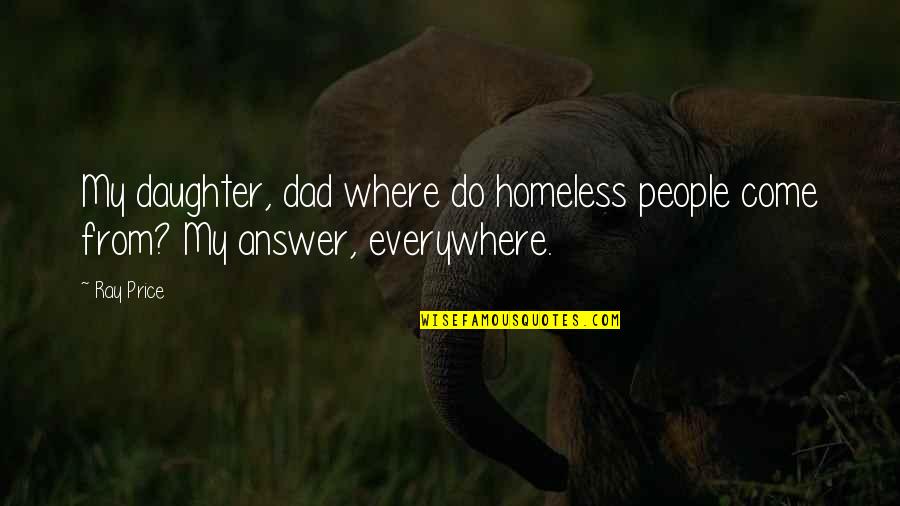 My daughter, dad where do homeless people come from? My answer, everywhere. —
Ray Price
I grew up watching science fiction with my dad. It was kind of our little secret. It was our bonding time as father and daughter. —
Katee Sackhoff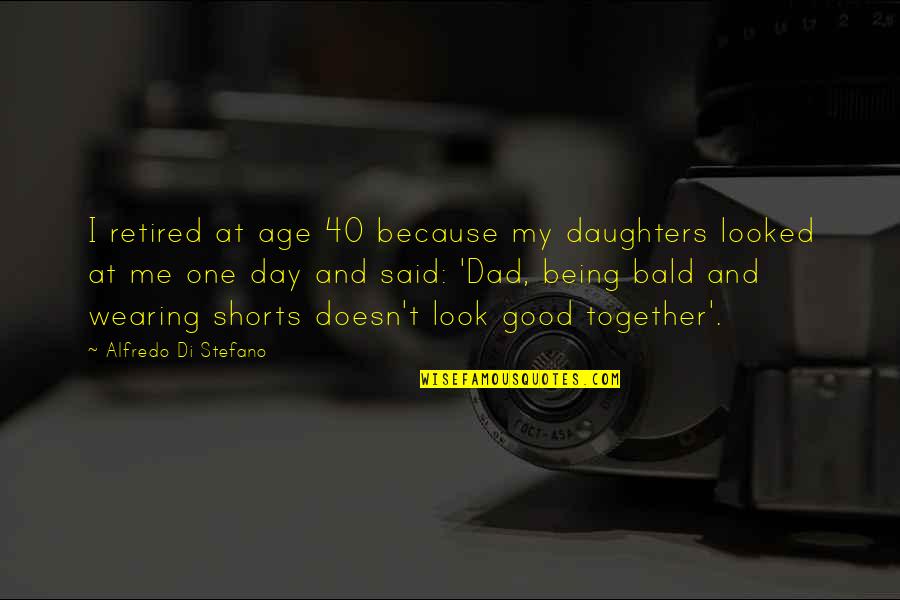 I retired at age 40 because my daughters looked at me one day and said: 'Dad, being bald and wearing shorts doesn't look good together'. —
Alfredo Di Stefano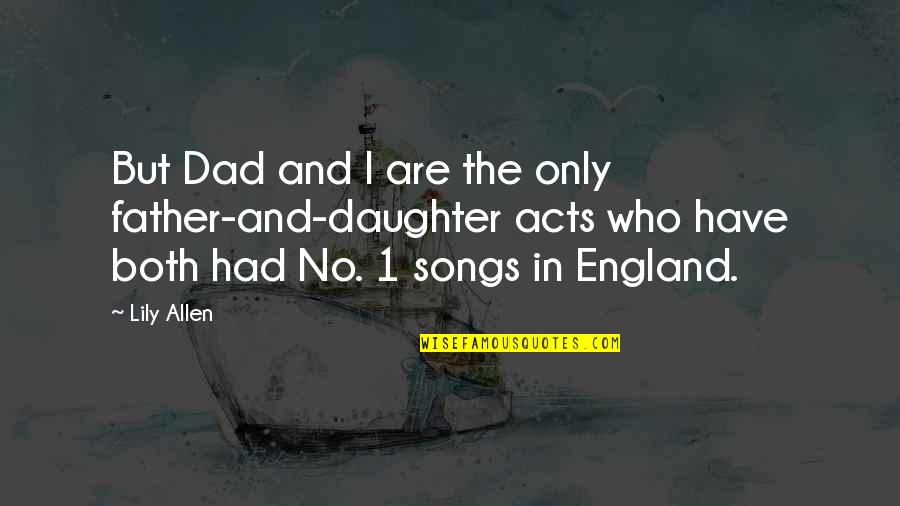 But Dad and I are the only father-and-daughter acts who have both had No. 1 songs in England. —
Lily Allen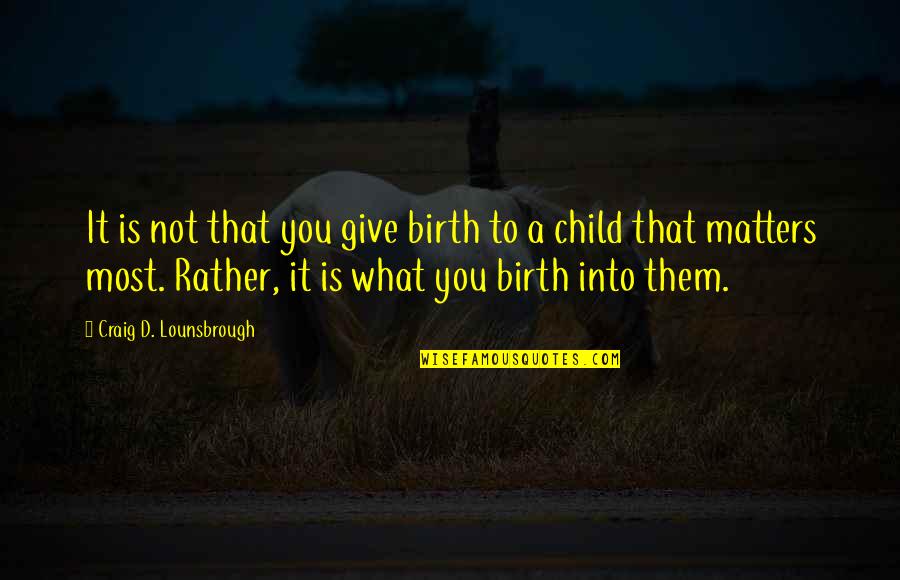 It is not that you give birth to a child that matters most. Rather, it is what you birth into them. —
Craig D. Lounsbrough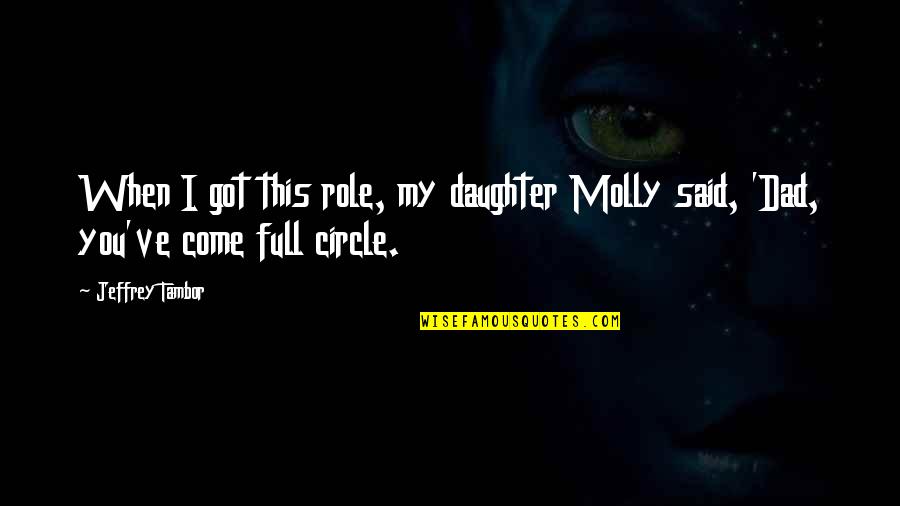 When I got this role, my daughter Molly said, 'Dad, you've come full circle. —
Jeffrey Tambor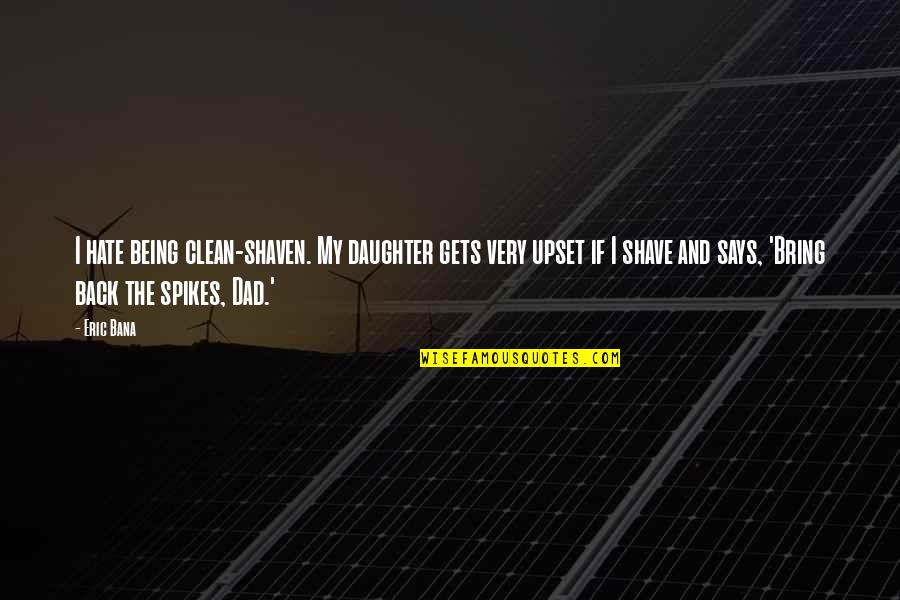 I hate being clean-shaven. My daughter gets very upset if I shave and says, 'Bring back the spikes, Dad.' —
Eric Bana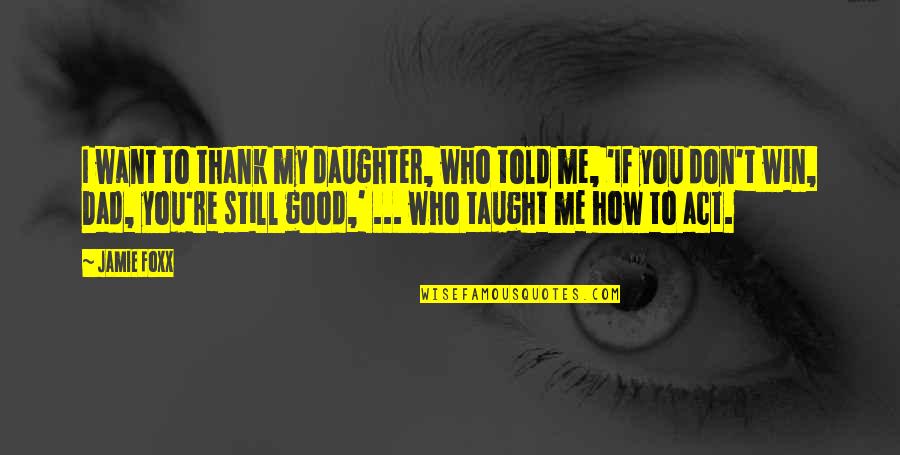 I want to thank my daughter, who told me, 'If you don't win, Dad, you're still good,' ... who taught me how to act. —
Jamie Foxx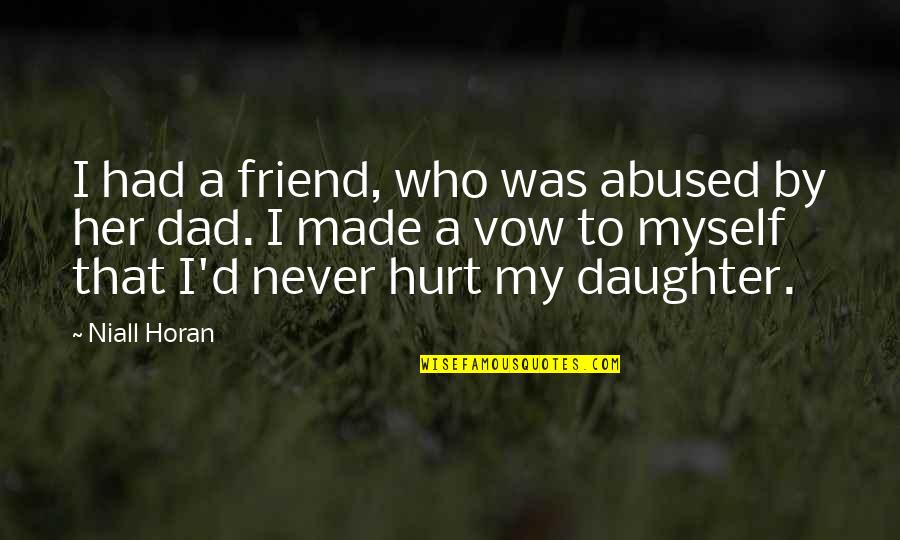 I had a friend, who was abused by her dad. I made a vow to myself that I'd never hurt my daughter. —
Niall Horan