Being Too Realistic Quotes
Collection of top 21 famous quotes about Being Too Realistic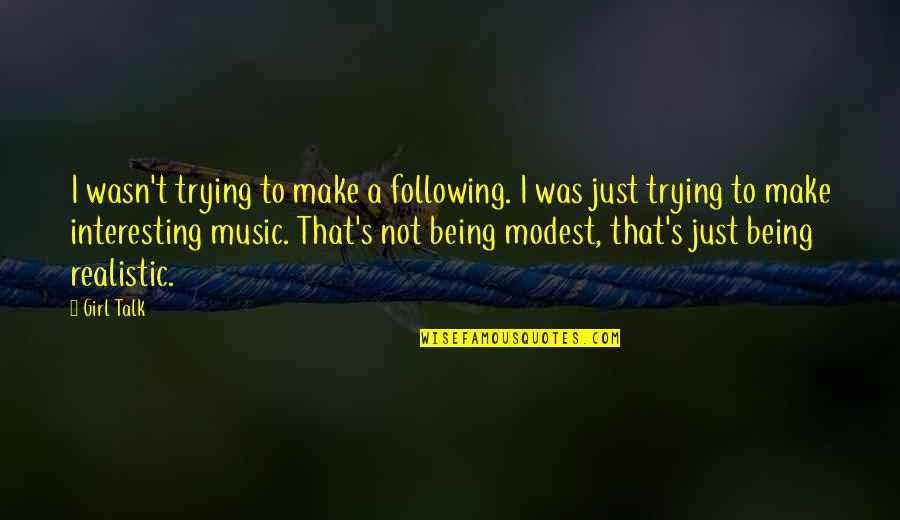 I wasn't trying to make a following. I was just trying to make interesting music. That's not being modest, that's just being realistic.
—
Girl Talk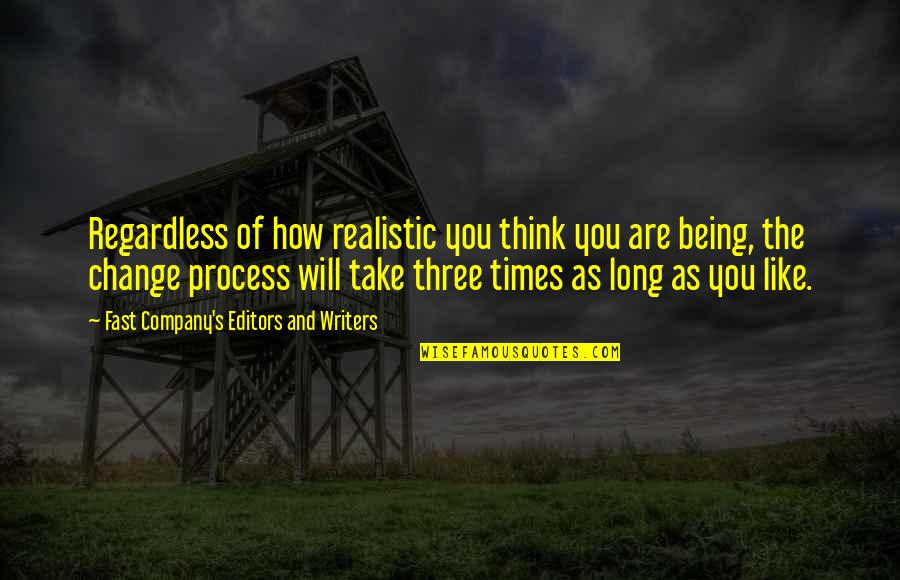 Regardless of how realistic you think you are being, the change process will take three times as long as you like.
—
Fast Company's Editors And Writers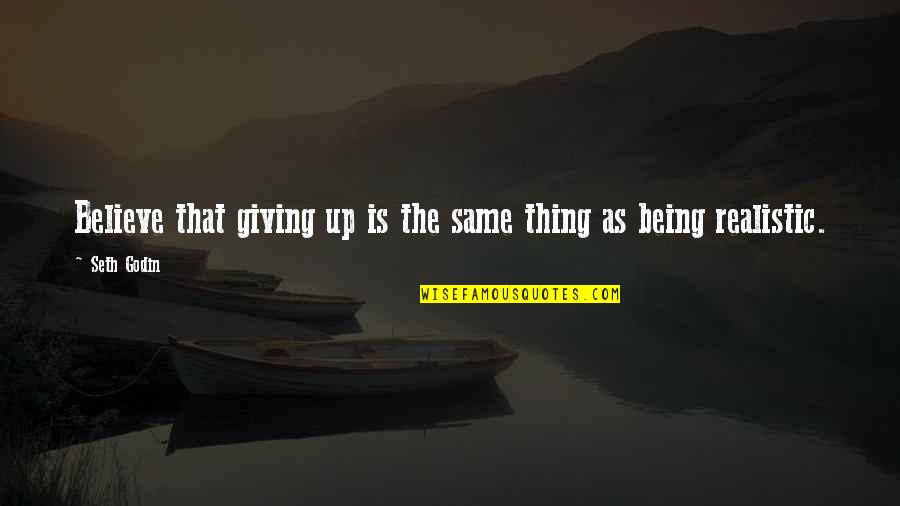 Believe that giving up is the same thing as being realistic.
—
Seth Godin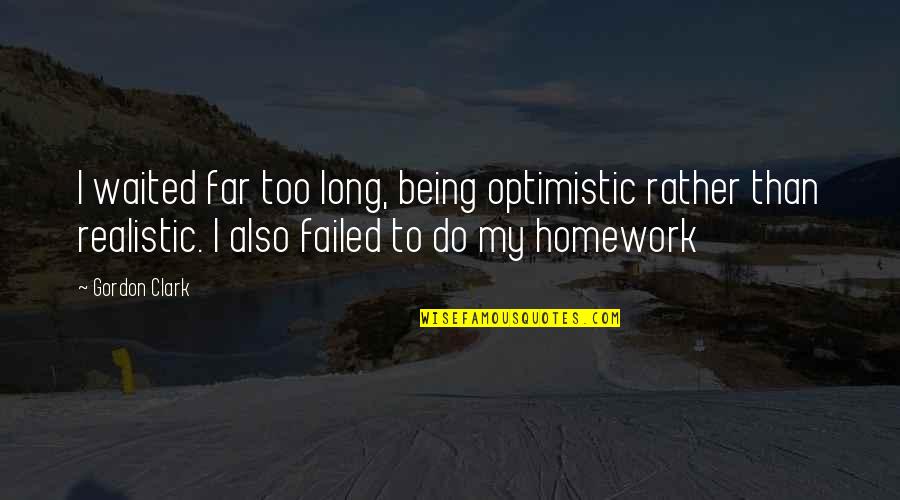 I waited far too long, being optimistic rather than realistic. I also failed to do my homework
—
Gordon Clark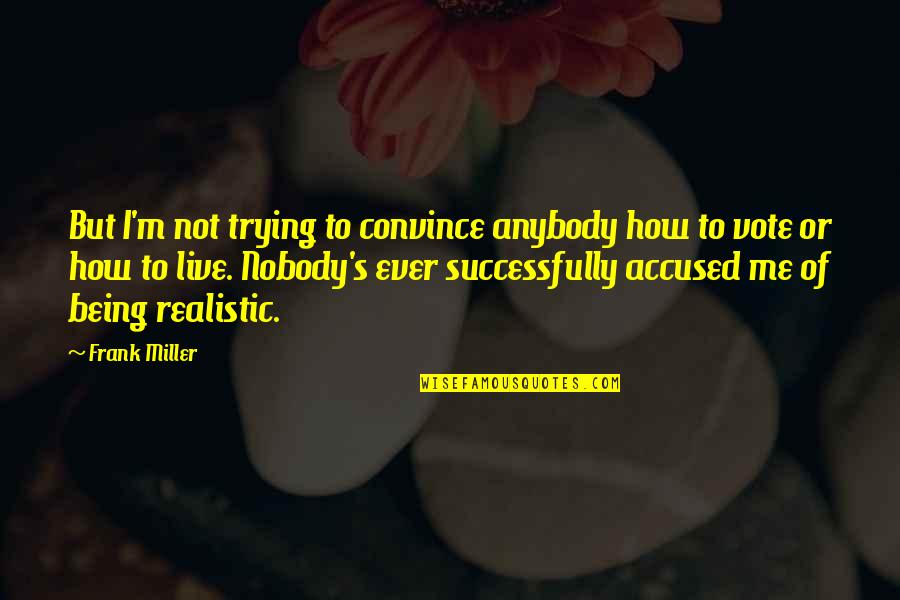 But I'm not trying to convince anybody how to vote or how to live. Nobody's ever successfully accused me of being realistic. —
Frank Miller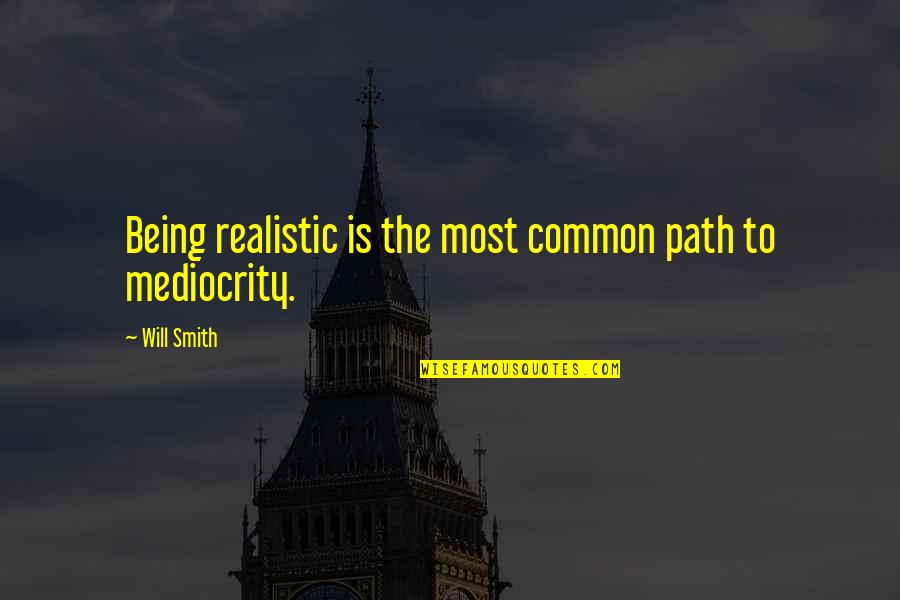 Being realistic is the most common path to mediocrity. —
Will Smith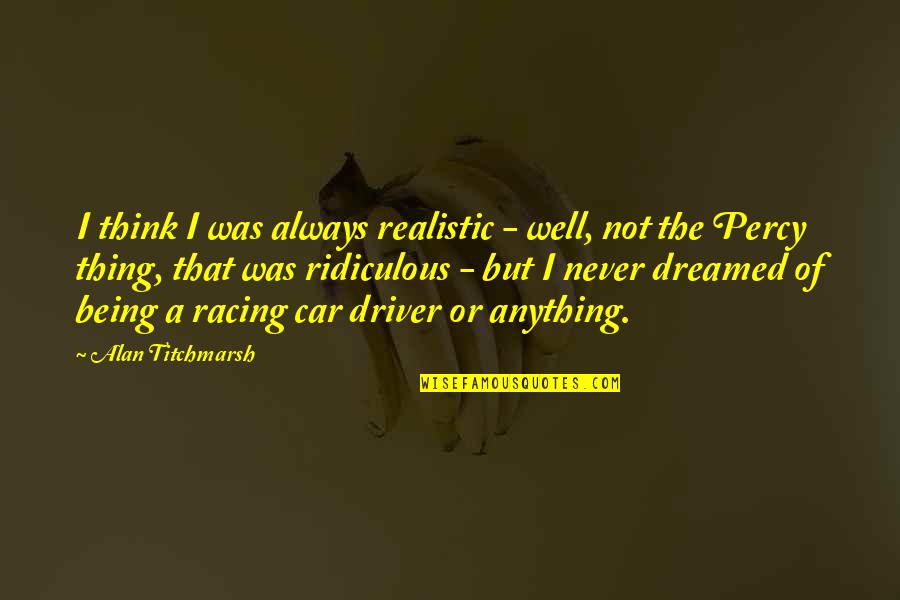 I think I was always realistic - well, not the Percy thing, that was ridiculous - but I never dreamed of being a racing car driver or anything. —
Alan Titchmarsh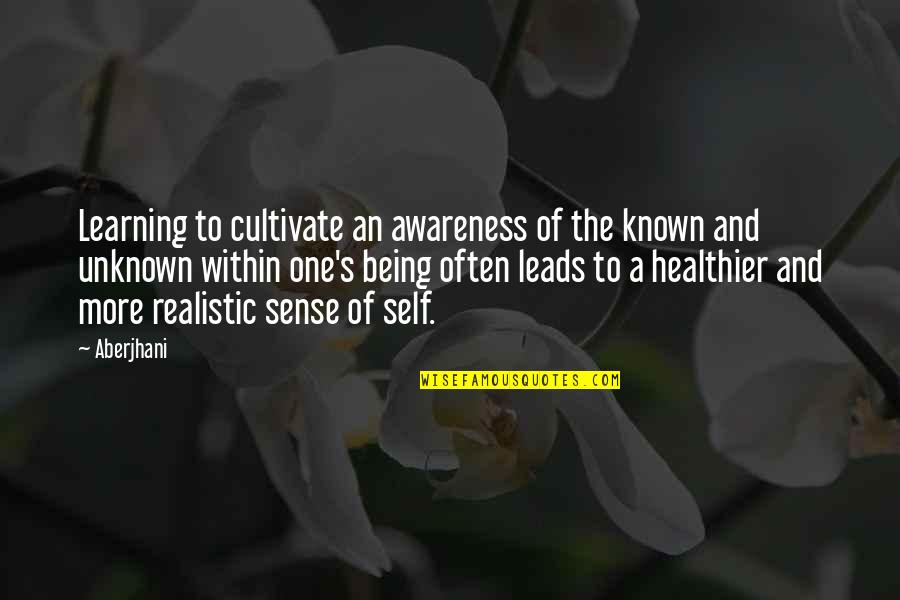 Learning to cultivate an awareness of the known and unknown within one's being often leads to a healthier and more realistic sense of self. —
Aberjhani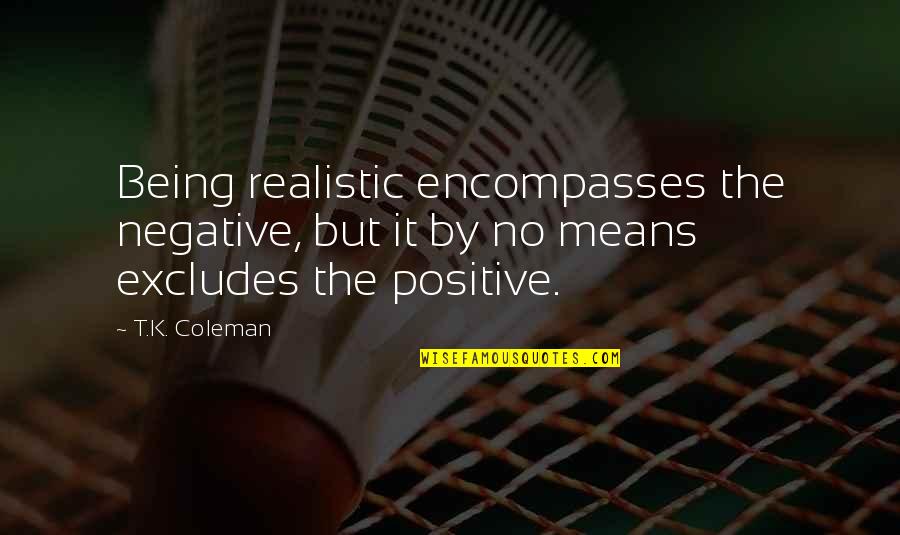 Being realistic encompasses the negative, but it by no means excludes the positive. —
T.K. Coleman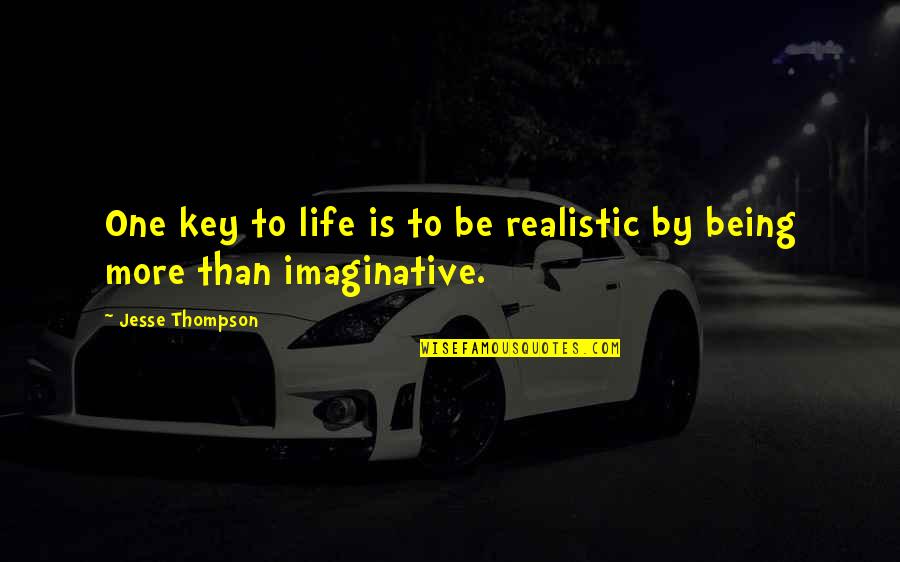 One key to life is to be realistic by being more than imaginative. —
Jesse Thompson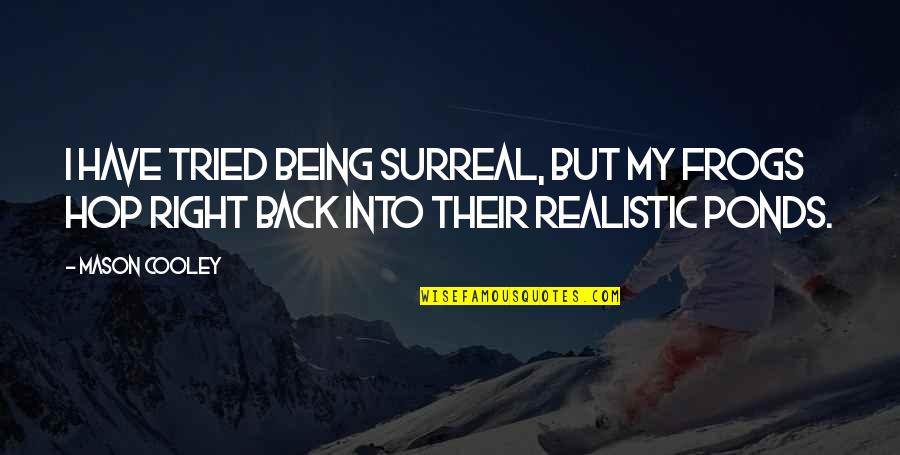 I have tried being surreal, but my frogs hop right back into their realistic ponds. —
Mason Cooley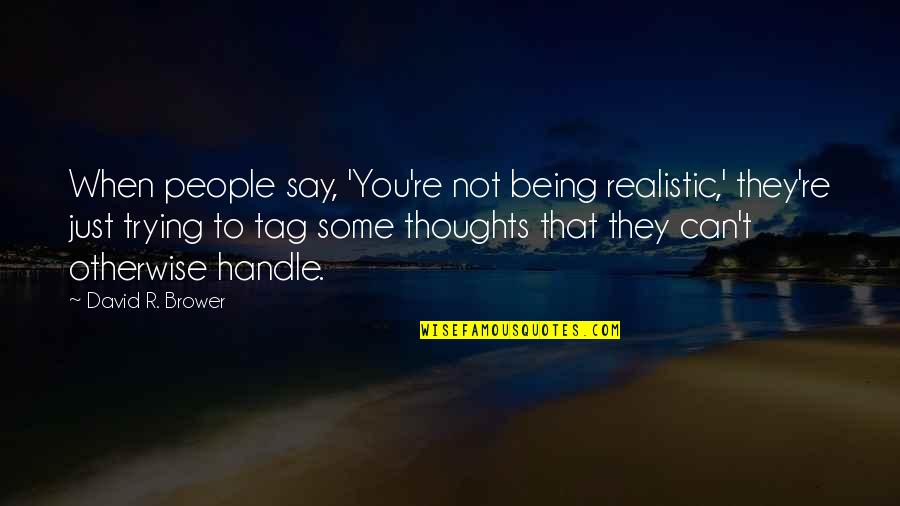 When people say, 'You're not being realistic,' they're just trying to tag some thoughts that they can't otherwise handle. —
David R. Brower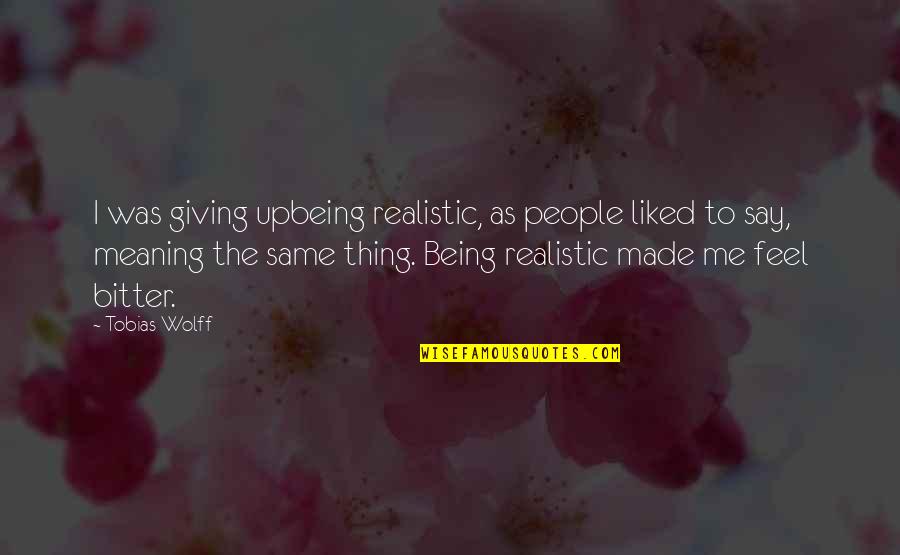 I was giving up
being realistic, as people liked to say, meaning the same thing. Being realistic made me feel bitter. —
Tobias Wolff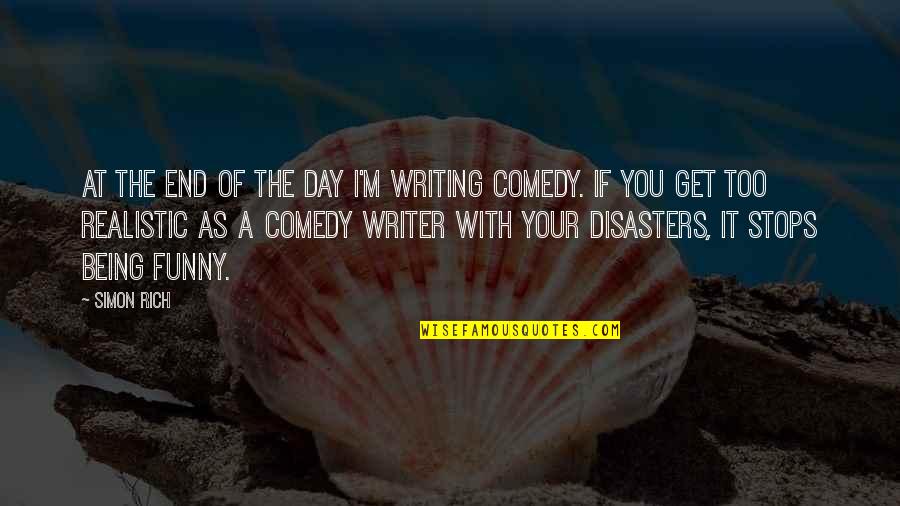 At the end of the day I'm writing comedy. If you get too realistic as a comedy writer with your disasters, it stops being funny. —
Simon Rich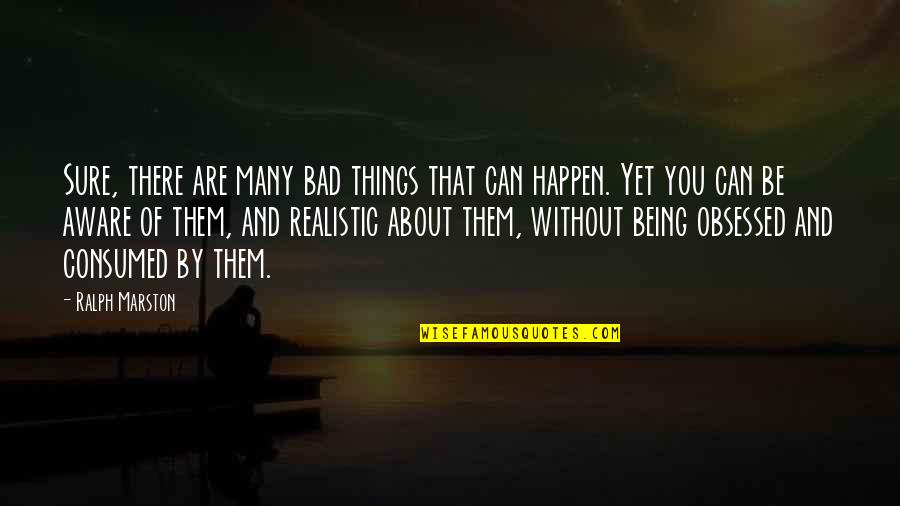 Sure, there are many bad things that can happen. Yet you can be aware of them, and realistic about them, without being obsessed and consumed by them. —
Ralph Marston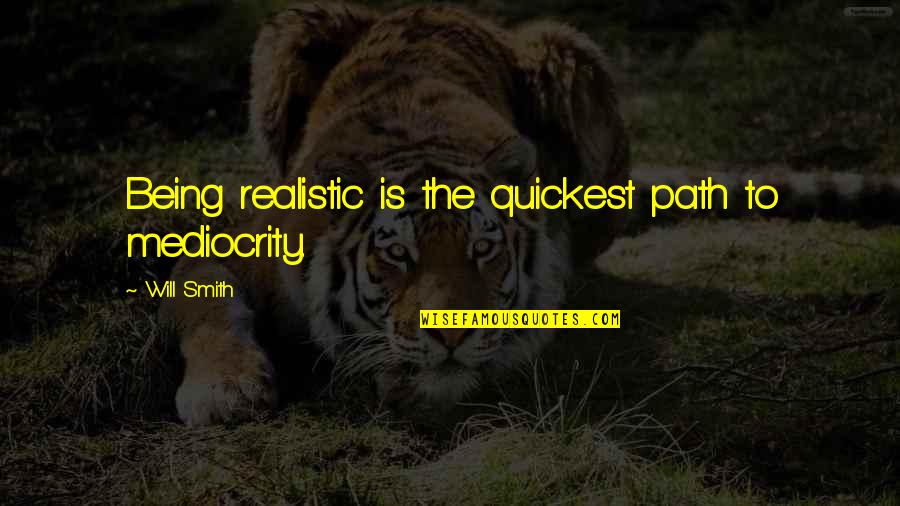 Being realistic is the quickest path to mediocrity. —
Will Smith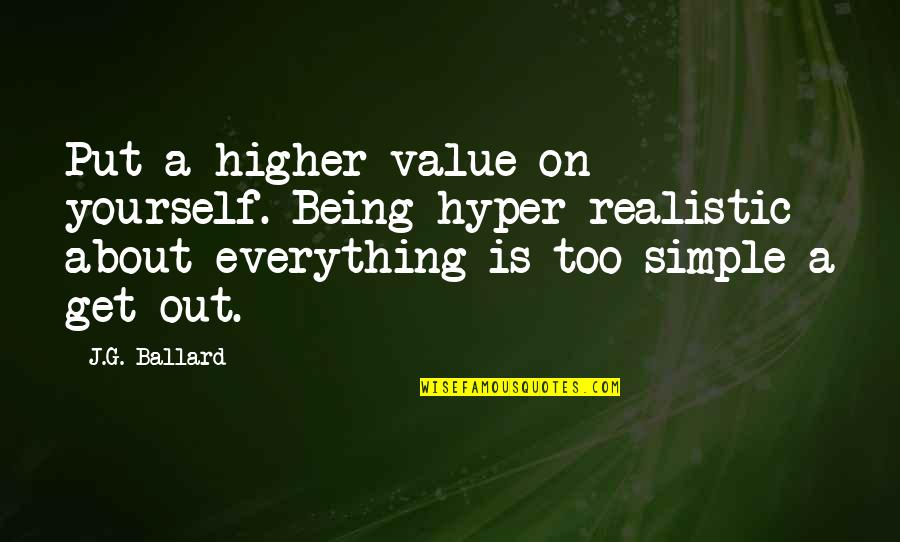 Put a higher value on yourself. Being hyper-realistic about everything is too simple a get-out. —
J.G. Ballard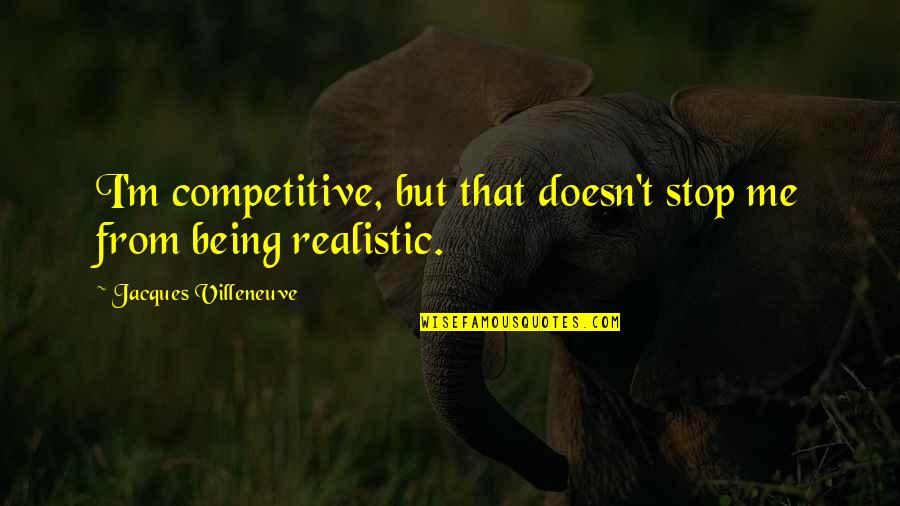 I'm competitive, but that doesn't stop me from being realistic. —
Jacques Villeneuve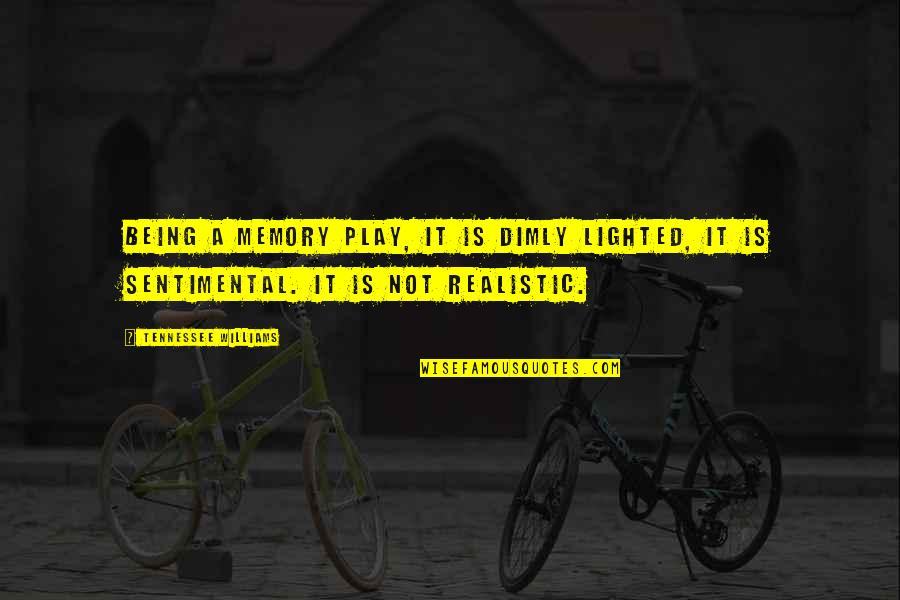 Being a memory play, it is dimly lighted, it is sentimental. It is not realistic. —
Tennessee Williams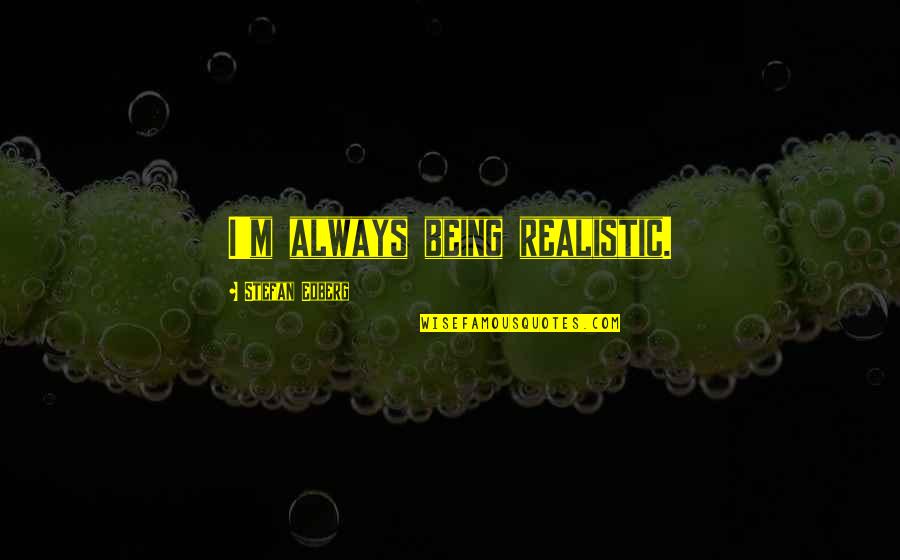 I'm always being realistic. —
Stefan Edberg