Being The Best Dad Quotes
Collection of top 38 famous quotes about Being The Best Dad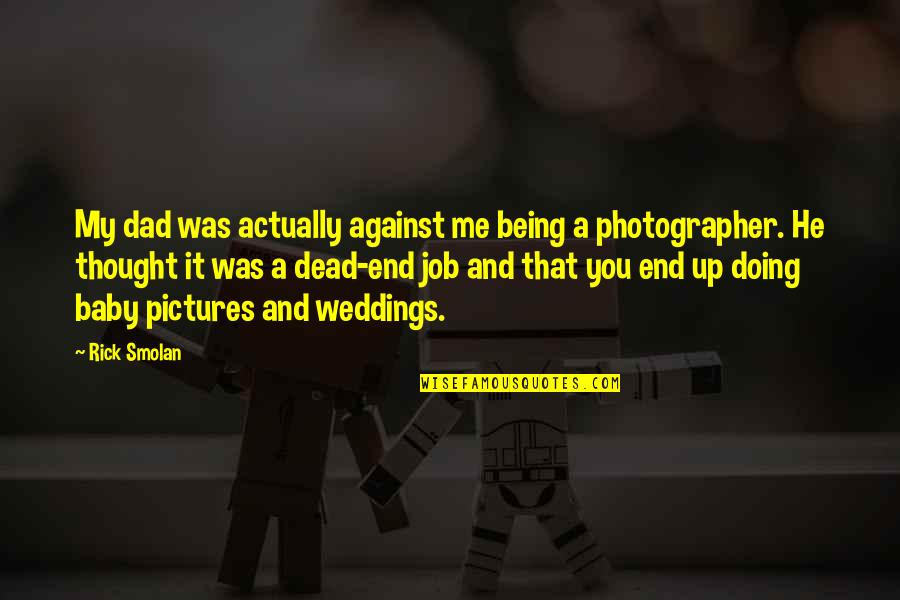 My dad was actually against me being a photographer. He thought it was a dead-end job and that you end up doing baby pictures and weddings.
—
Rick Smolan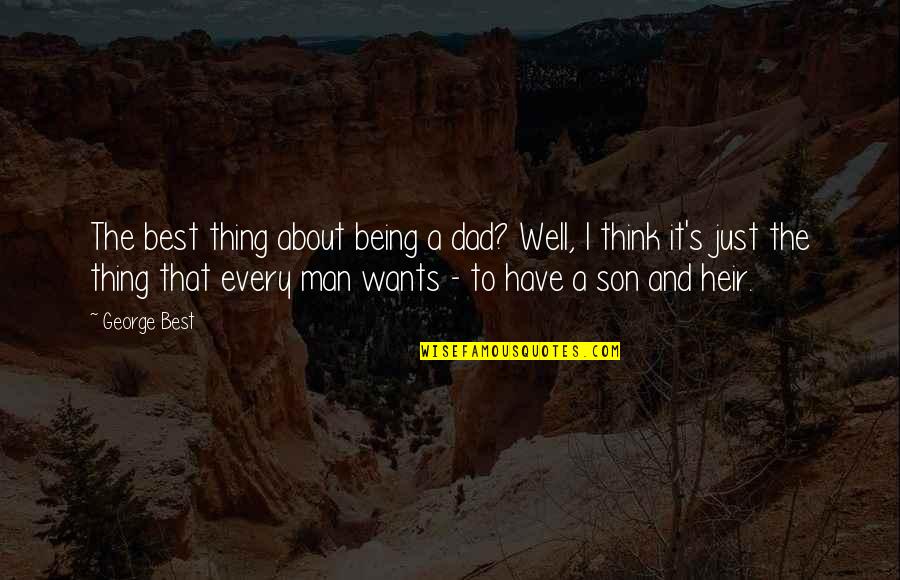 The best thing about being a dad? Well, I think it's just the thing that every man wants - to have a son and heir.
—
George Best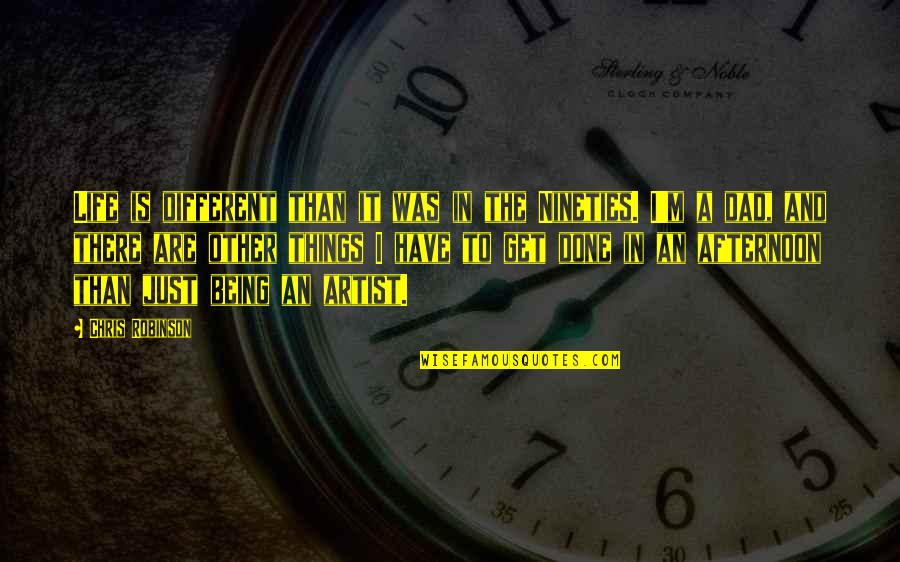 Life is different than it was in the Nineties. I'm a dad, and there are other things I have to get done in an afternoon than just being an artist.
—
Chris Robinson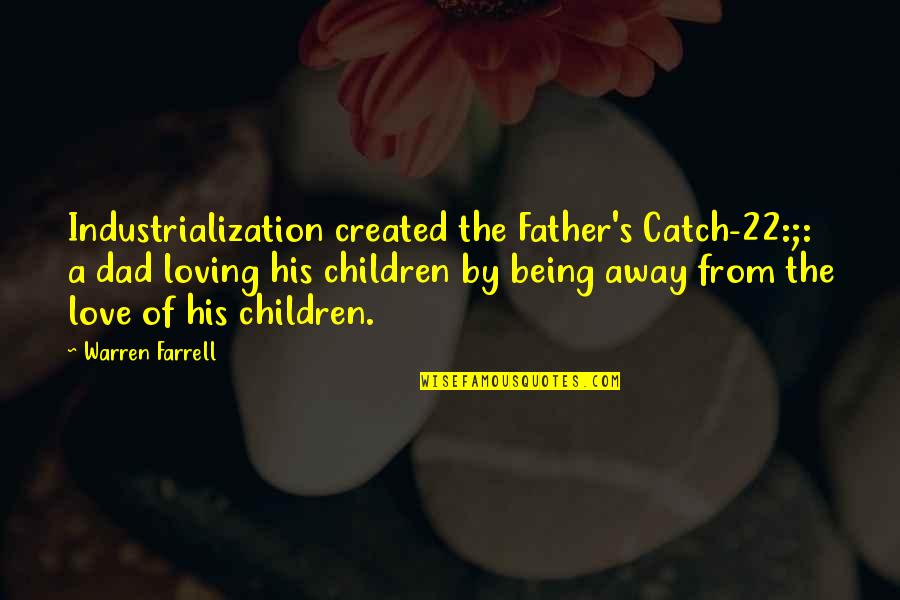 Industrialization created the Father's Catch-22:;: a dad loving his children by being away from the love of his children.
—
Warren Farrell
That really is the best part of being a dad. You remember what's important in life.
—
Russell Simmons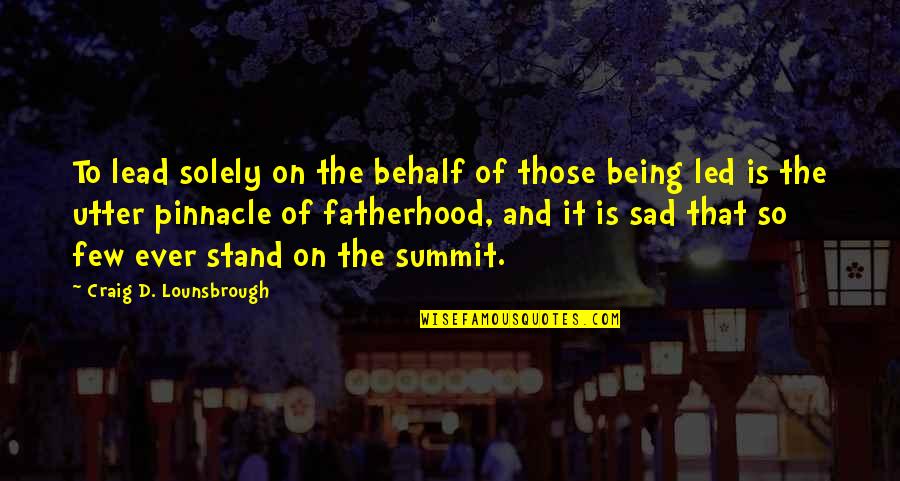 To lead solely on the behalf of those being led is the utter pinnacle of fatherhood, and it is sad that so few ever stand on the summit.
—
Craig D. Lounsbrough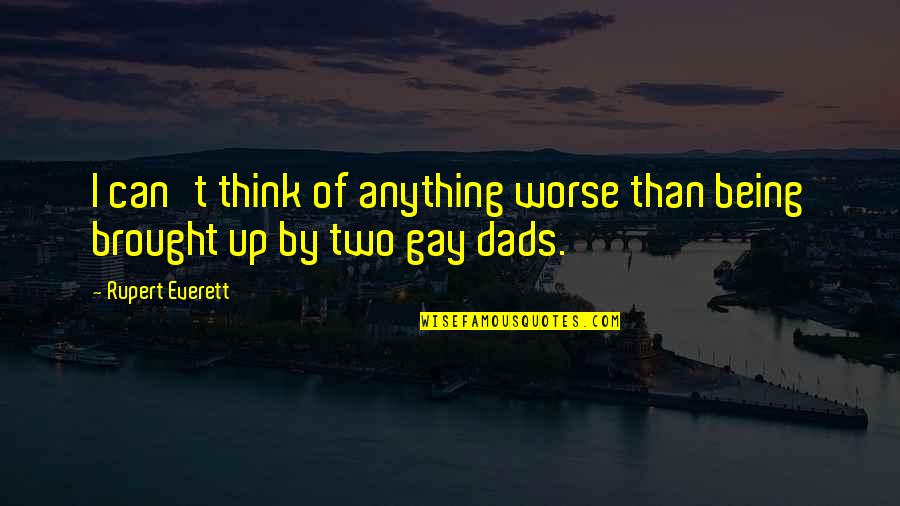 I can't think of anything worse than being brought up by two gay dads.
—
Rupert Everett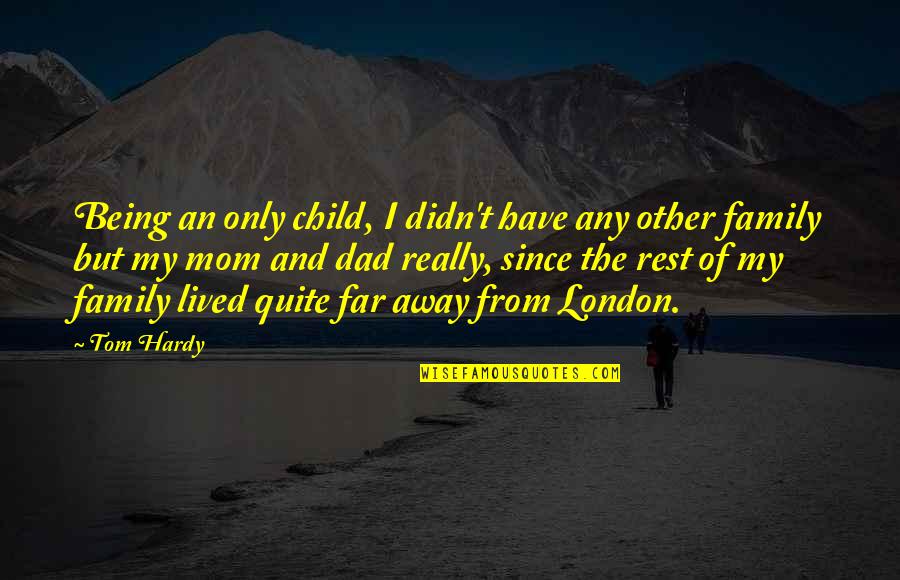 Being an only child, I didn't have any other family but my mom and dad really, since the rest of my family lived quite far away from London.
—
Tom Hardy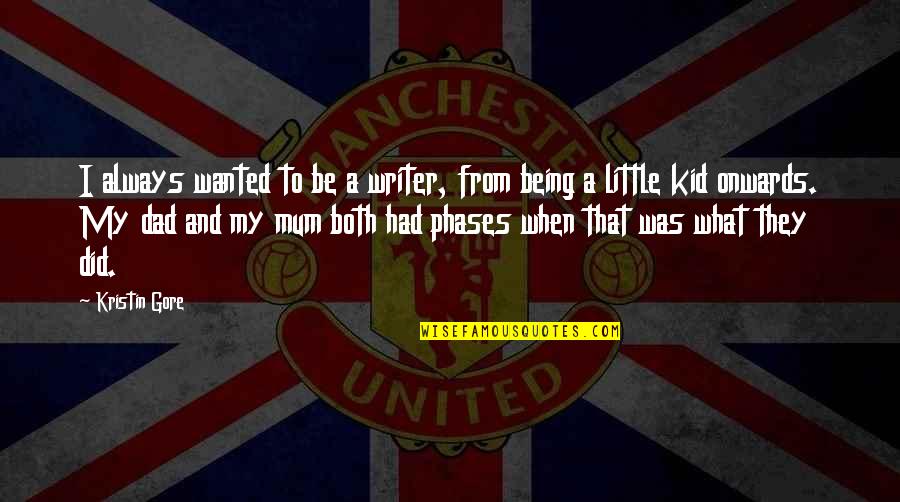 I always wanted to be a writer, from being a little kid onwards. My dad and my mum both had phases when that was what they did.
—
Kristin Gore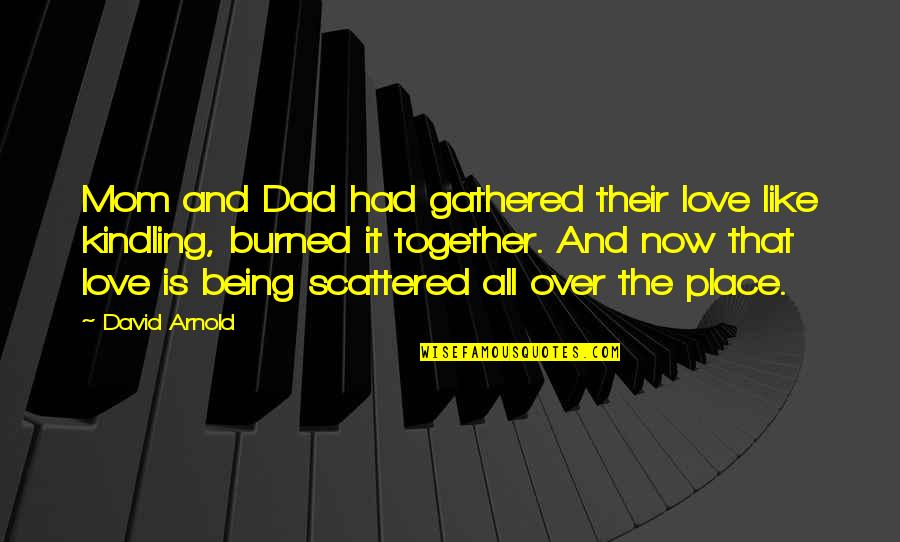 Mom and Dad had gathered their love like kindling, burned it together. And now that love is being scattered all over the place.
—
David Arnold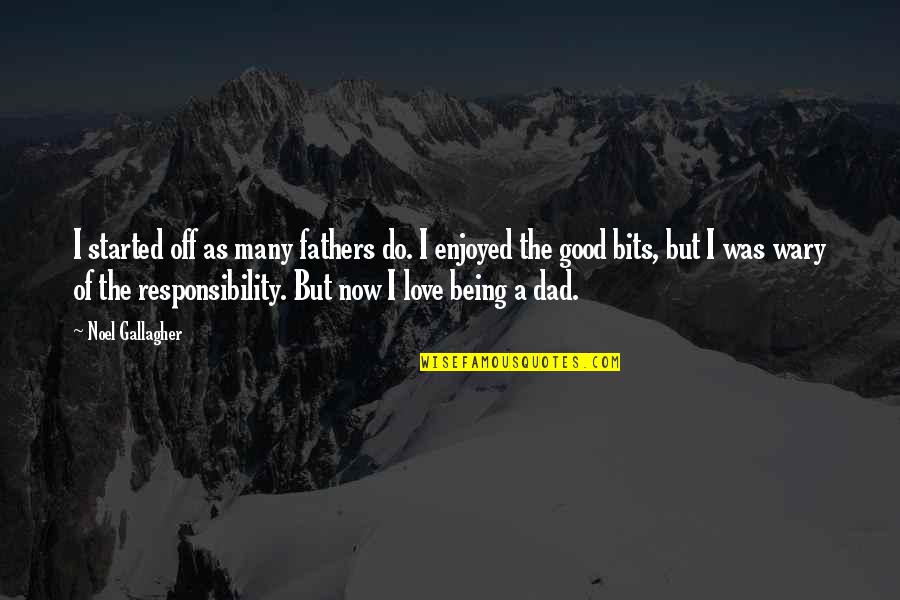 I started off as many fathers do. I enjoyed the good bits, but I was wary of the responsibility. But now I love being a dad.
—
Noel Gallagher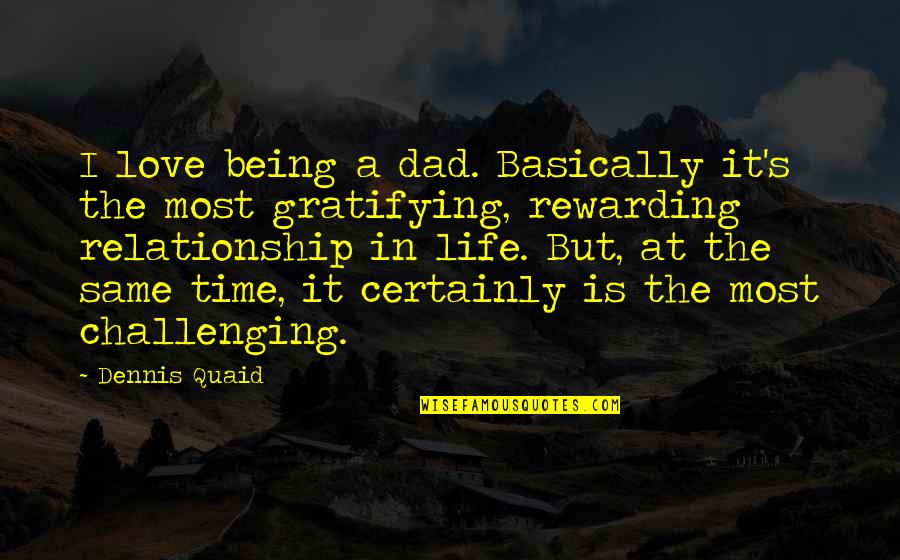 I love being a dad. Basically it's the most gratifying, rewarding relationship in life. But, at the same time, it certainly is the most challenging.
—
Dennis Quaid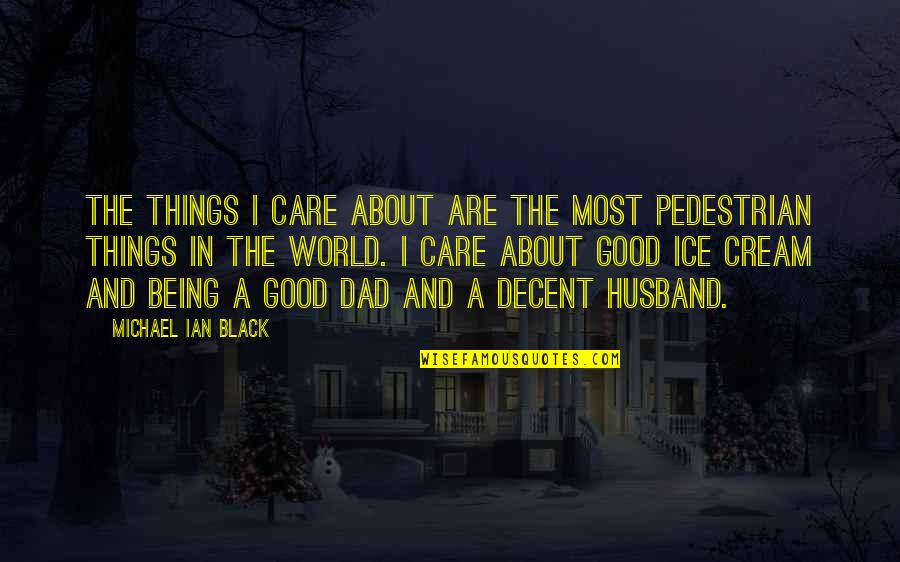 The things I care about are the most pedestrian things in the world. I care about good ice cream and being a good dad and a decent husband.
—
Michael Ian Black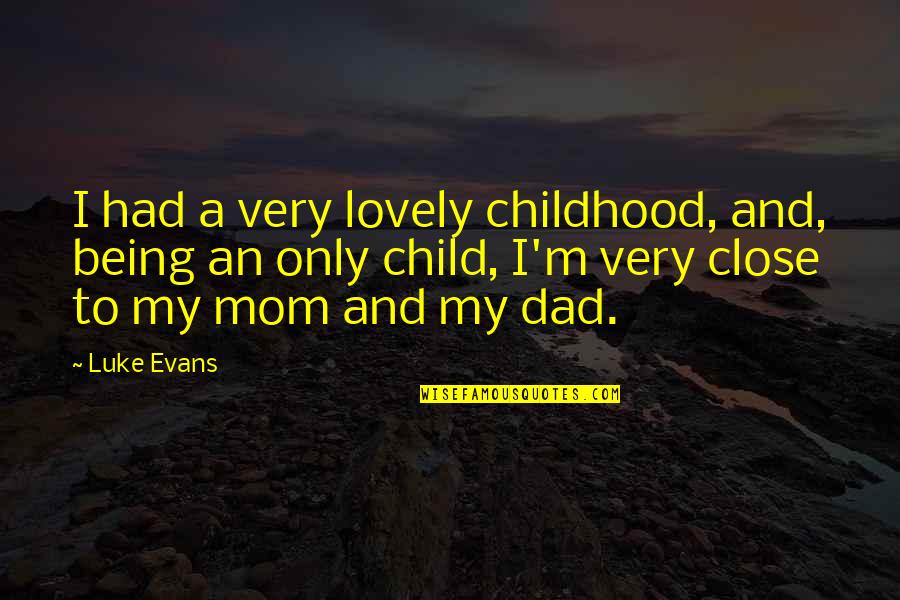 I had a very lovely childhood, and, being an only child, I'm very close to my mom and my dad.
—
Luke Evans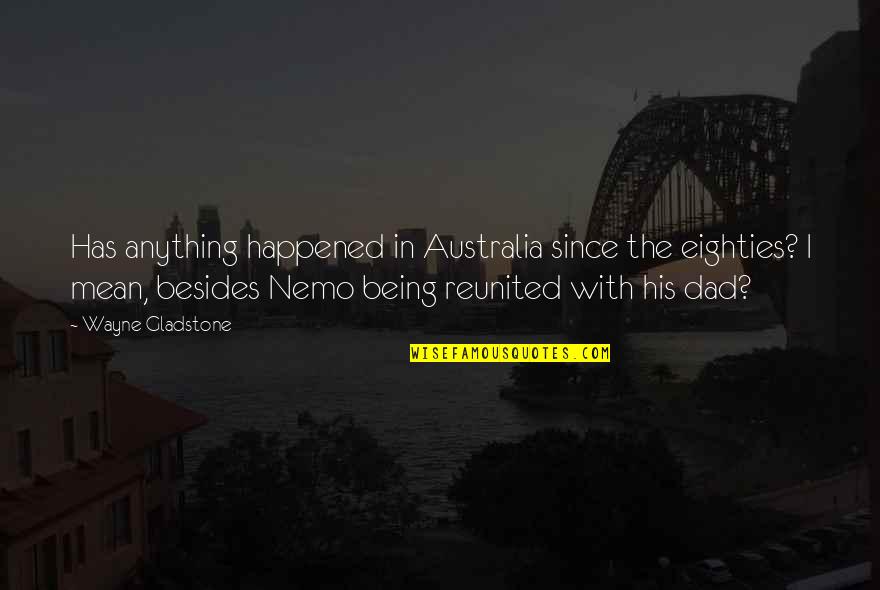 Has anything happened in Australia since the eighties? I mean, besides Nemo being reunited with his dad?
—
Wayne Gladstone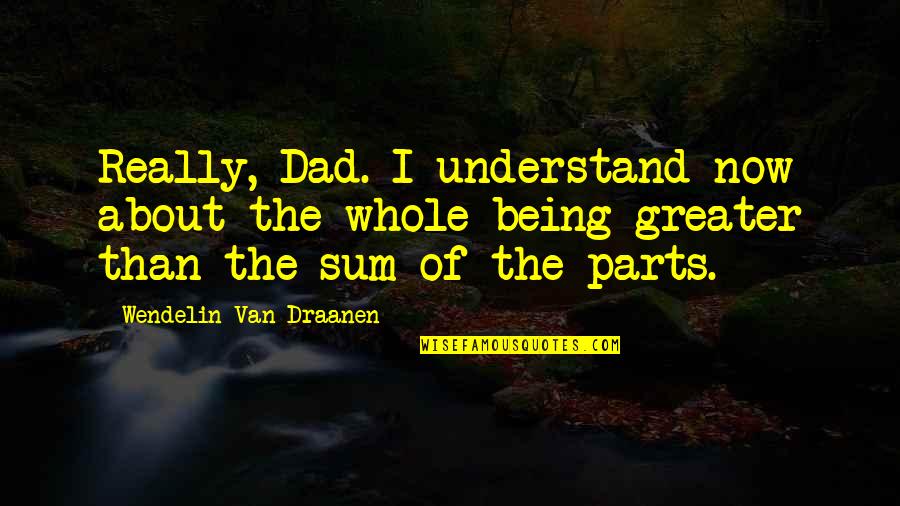 Really, Dad. I understand now about the whole being greater than the sum of the parts. —
Wendelin Van Draanen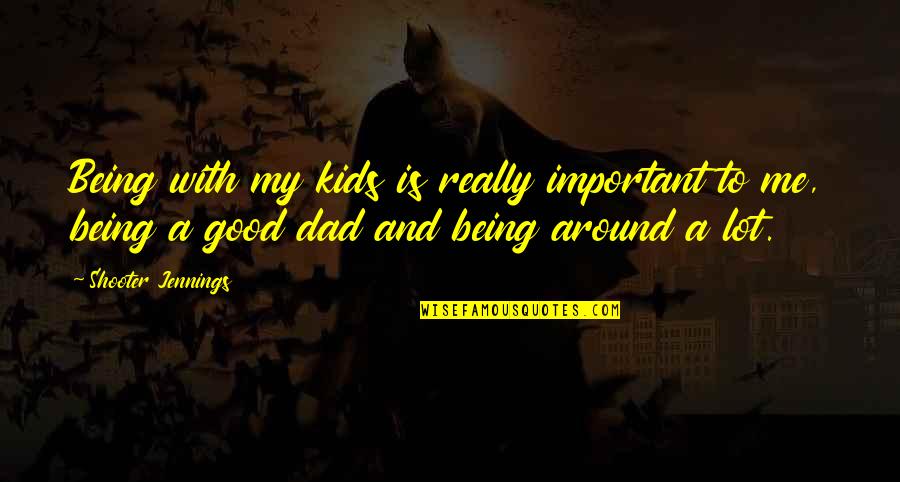 Being with my kids is really important to me, being a good dad and being around a lot. —
Shooter Jennings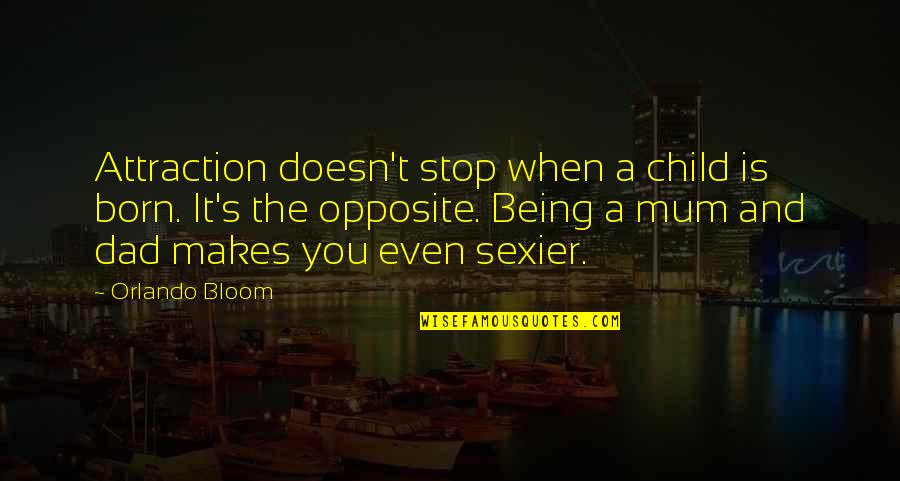 Attraction doesn't stop when a child is born. It's the opposite. Being a mum and dad makes you even sexier. —
Orlando Bloom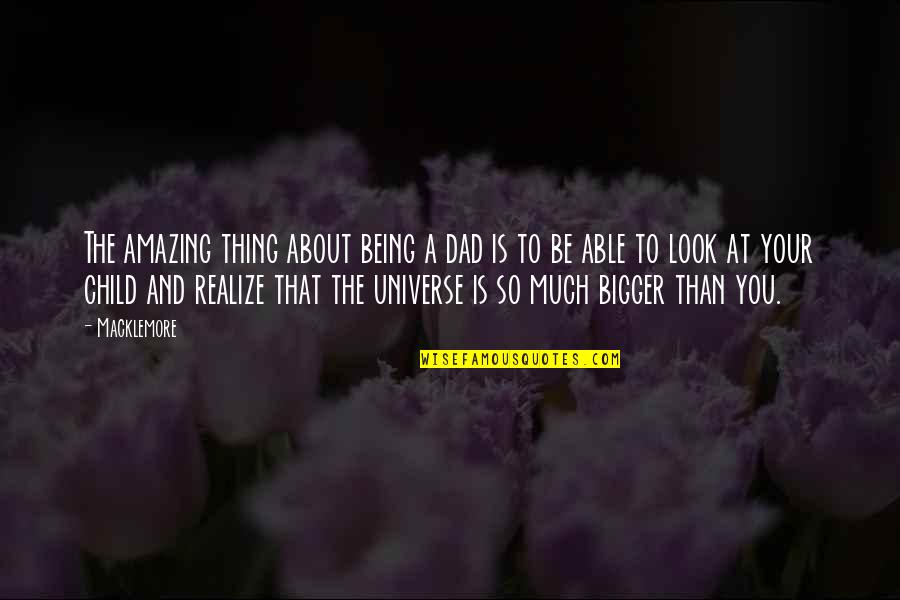 The amazing thing about being a dad is to be able to look at your child and realize that the universe is so much bigger than you. —
Macklemore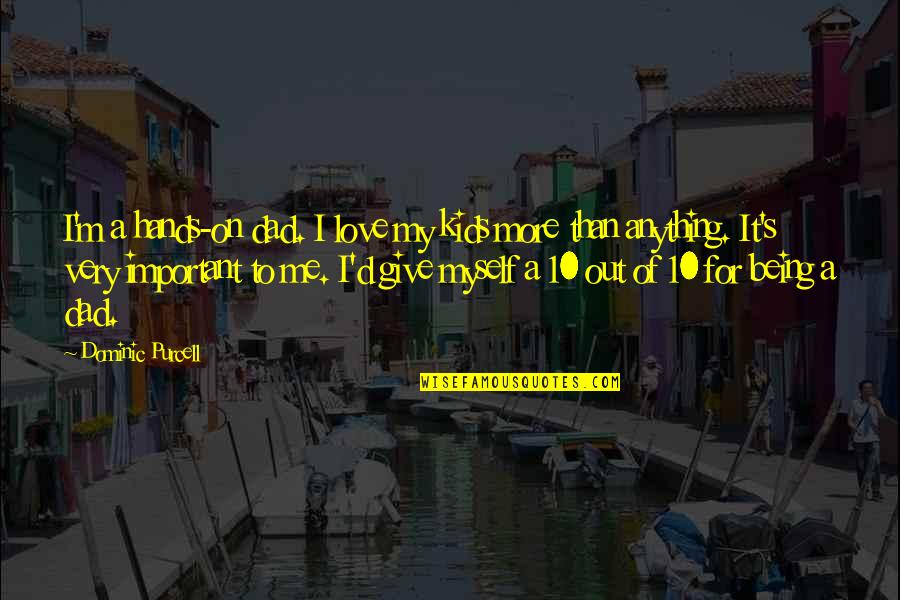 I'm a hands-on dad. I love my kids more than anything. It's very important to me. I'd give myself a 10 out of 10 for being a dad. —
Dominic Purcell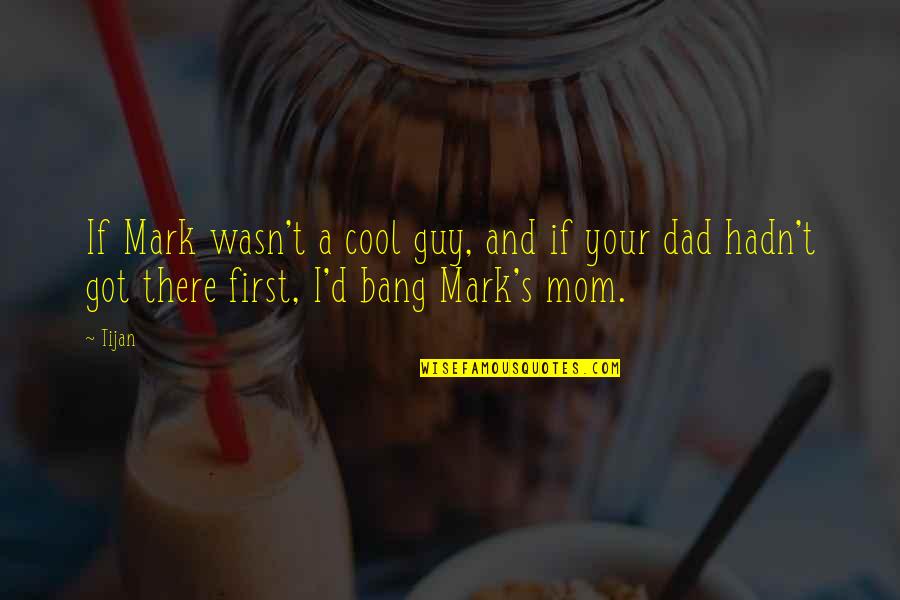 If Mark wasn't a cool guy, and if your dad hadn't got there first, I'd bang Mark's mom. —
Tijan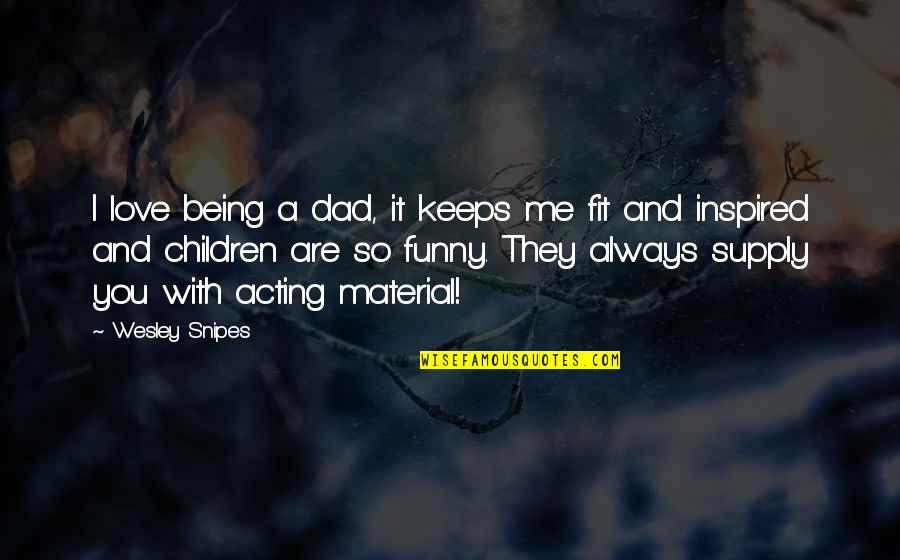 I love being a dad, it keeps me fit and inspired and children are so funny. They always supply you with acting material! —
Wesley Snipes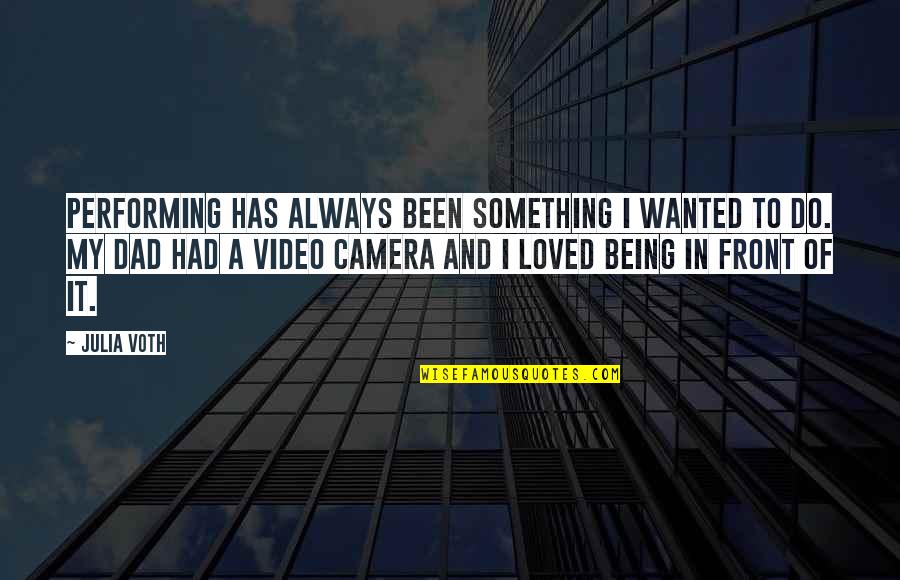 Performing has always been something I wanted to do. My dad had a video camera and I loved being in front of it. —
Julia Voth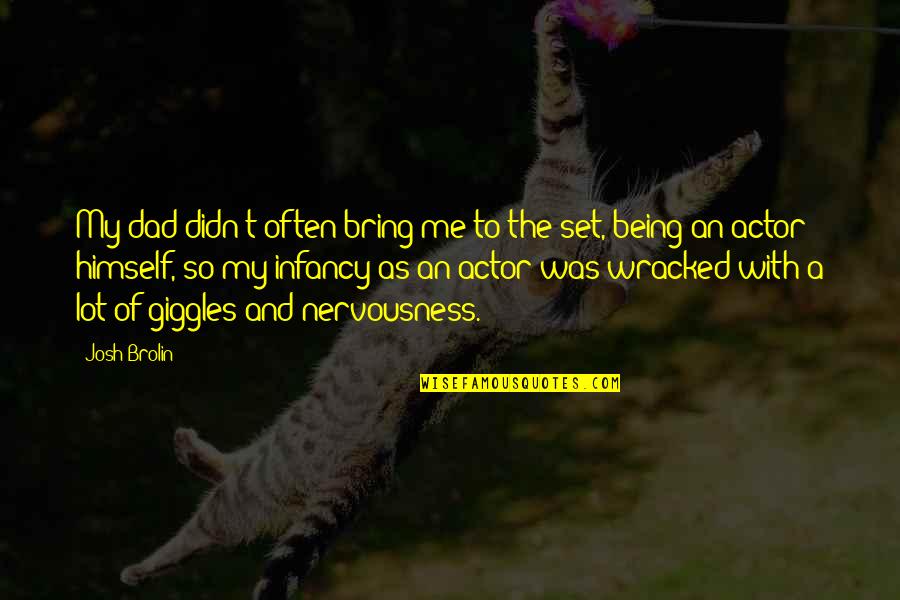 My dad didn't often bring me to the set, being an actor himself, so my infancy as an actor was wracked with a lot of giggles and nervousness. —
Josh Brolin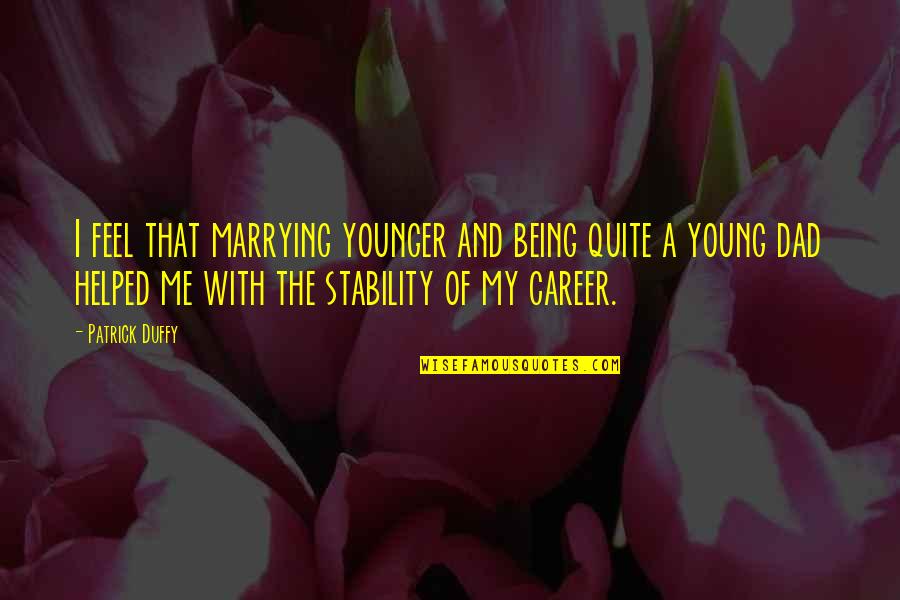 I feel that marrying younger and being quite a young dad helped me with the stability of my career. —
Patrick Duffy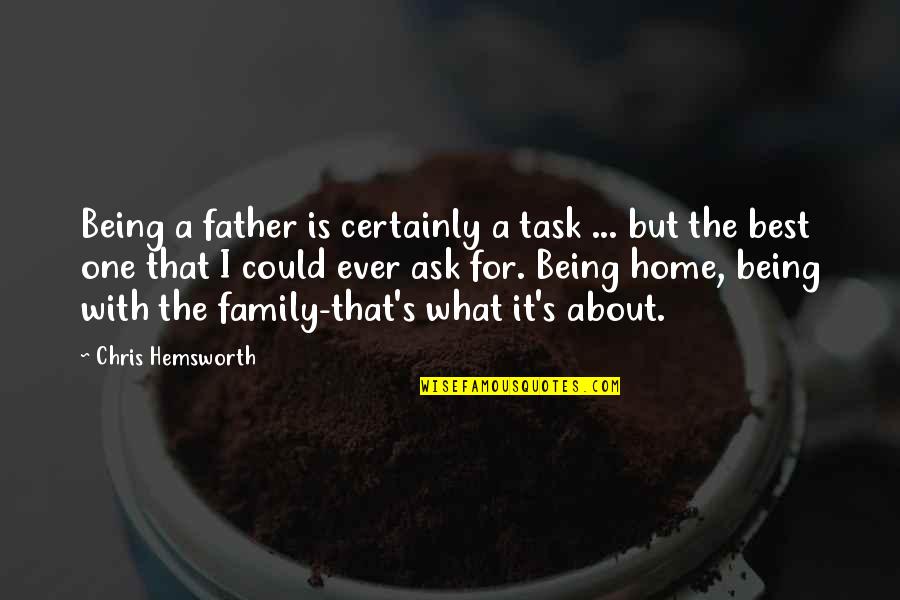 Being a father is certainly a task ... but the best one that I could ever ask for. Being home, being with the family-that's what it's about. —
Chris Hemsworth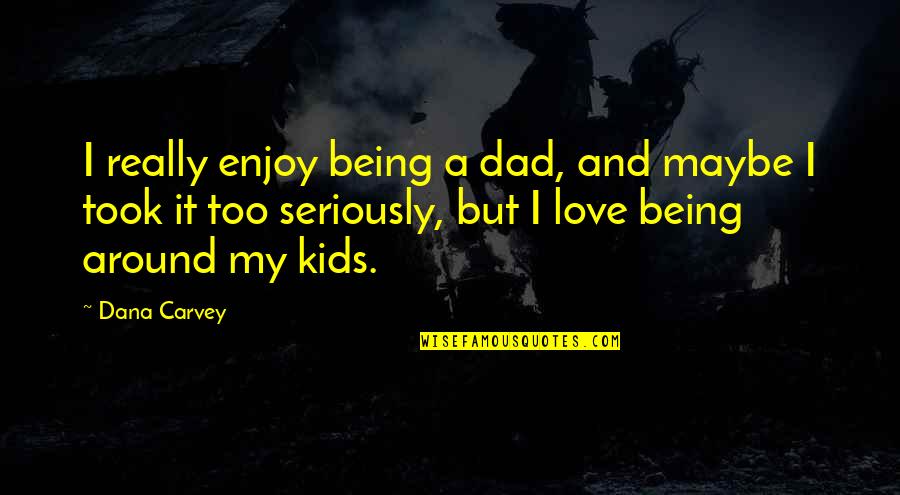 I really enjoy being a dad, and maybe I took it too seriously, but I love being around my kids. —
Dana Carvey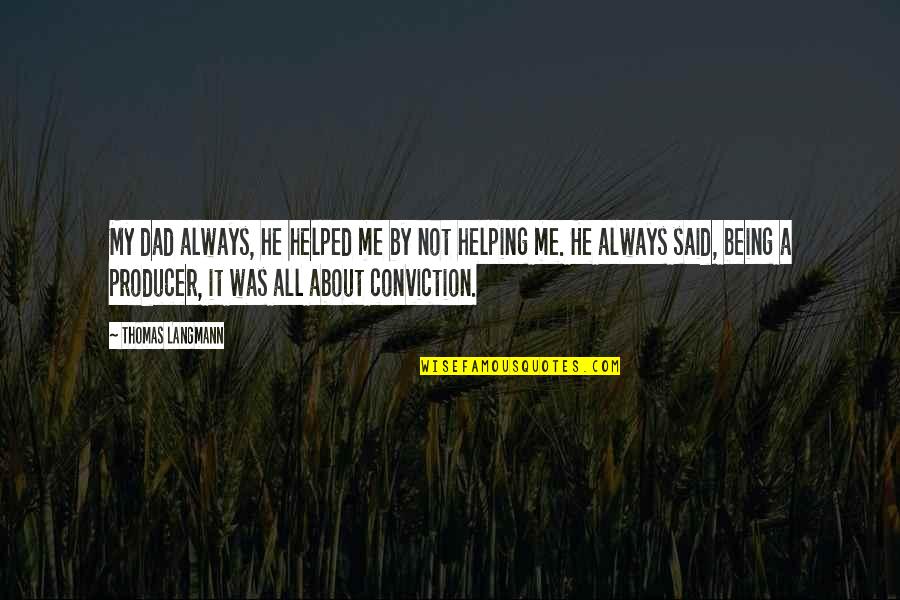 My dad always, he helped me by not helping me. He always said, being a producer, it was all about conviction. —
Thomas Langmann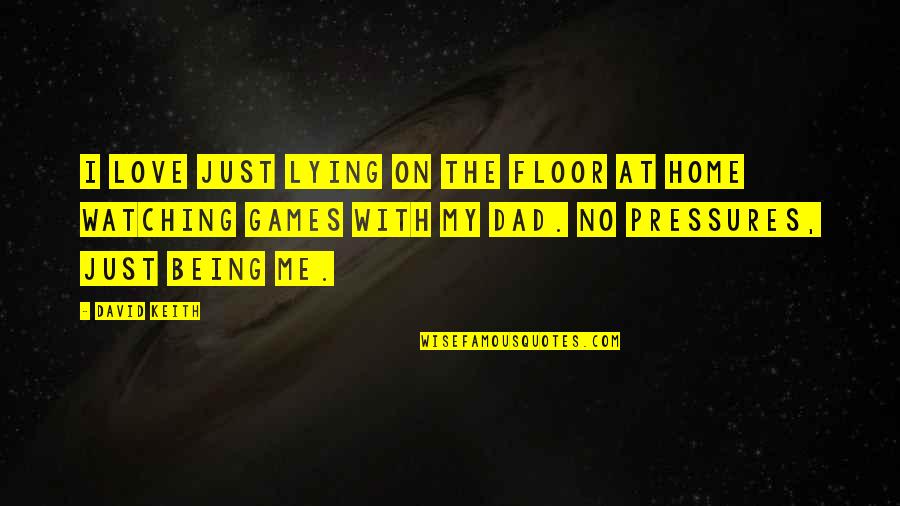 I love just lying on the floor at home watching games with my dad. No pressures, just being me. —
David Keith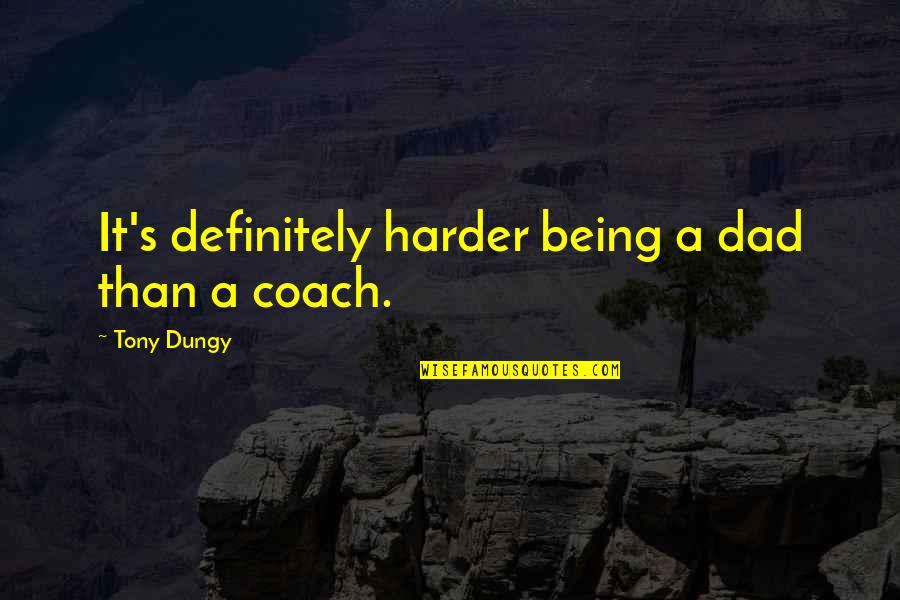 It's definitely harder being a dad than a coach. —
Tony Dungy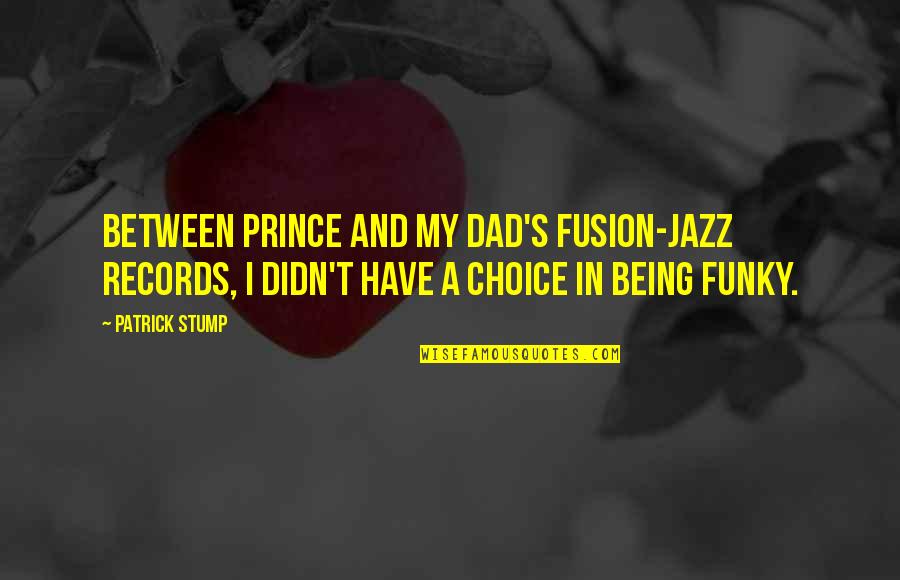 Between Prince and my dad's fusion-jazz records, I didn't have a choice in being funky. —
Patrick Stump
I'm a four star general in this thing, and you don't rise to the ranks of a four star general by hanging about the house being the perfect dad. —
Sam Elliott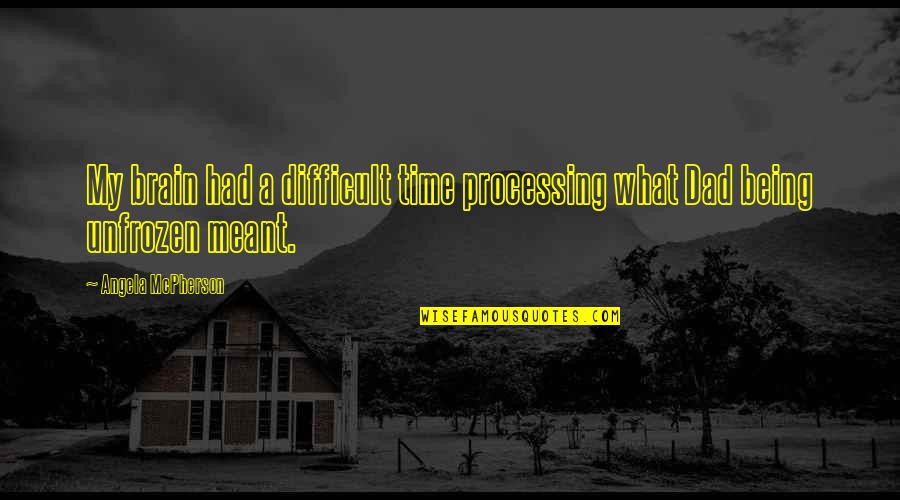 My brain had a difficult time processing what Dad being unfrozen meant. —
Angela McPherson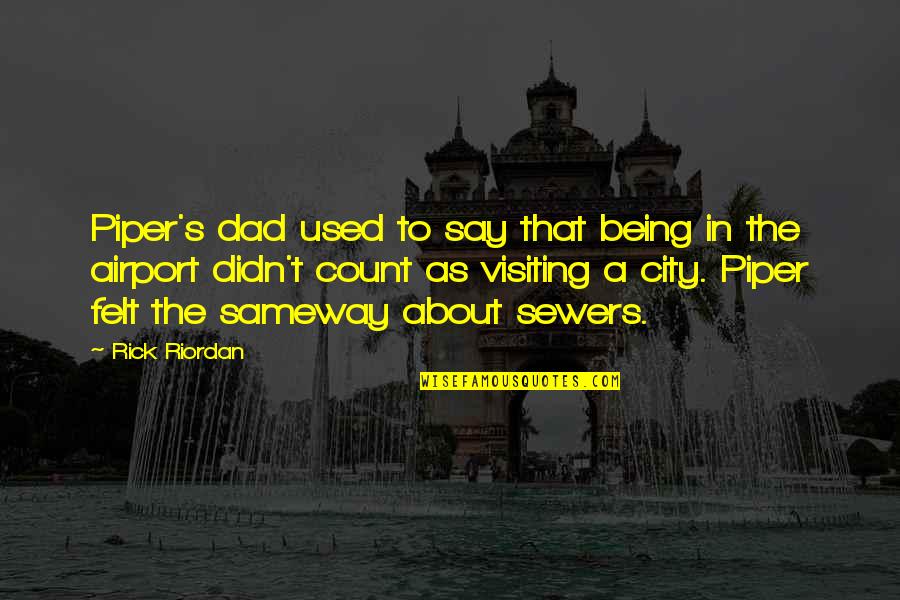 Piper's dad used to say that being in the airport didn't count as visiting a city. Piper felt the same
way about sewers. —
Rick Riordan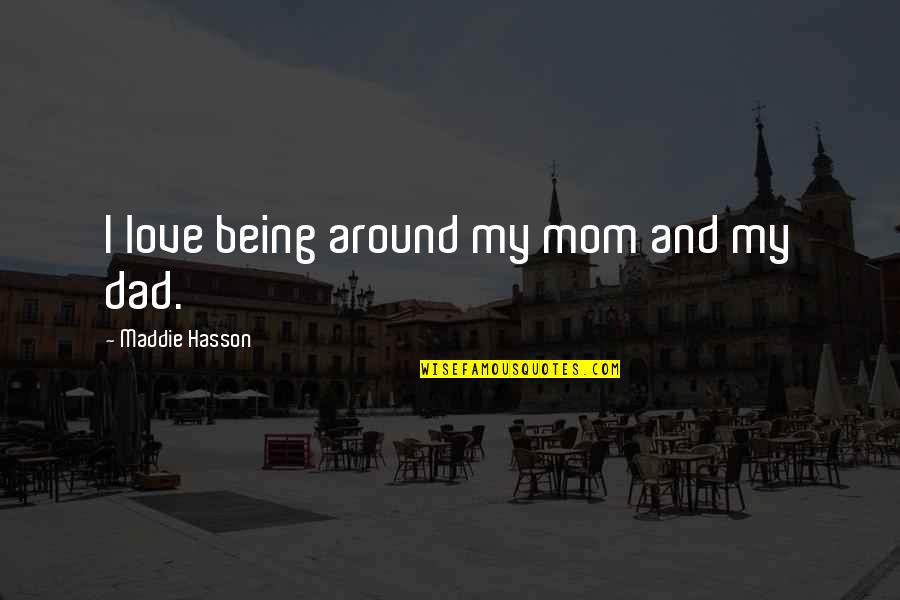 I love being around my mom and my dad. —
Maddie Hasson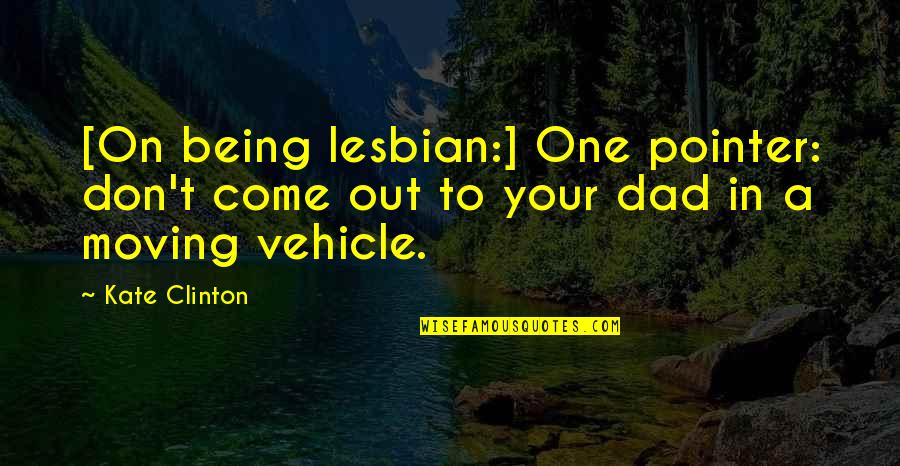 [On being lesbian:] One pointer: don't come out to your dad in a moving vehicle. —
Kate Clinton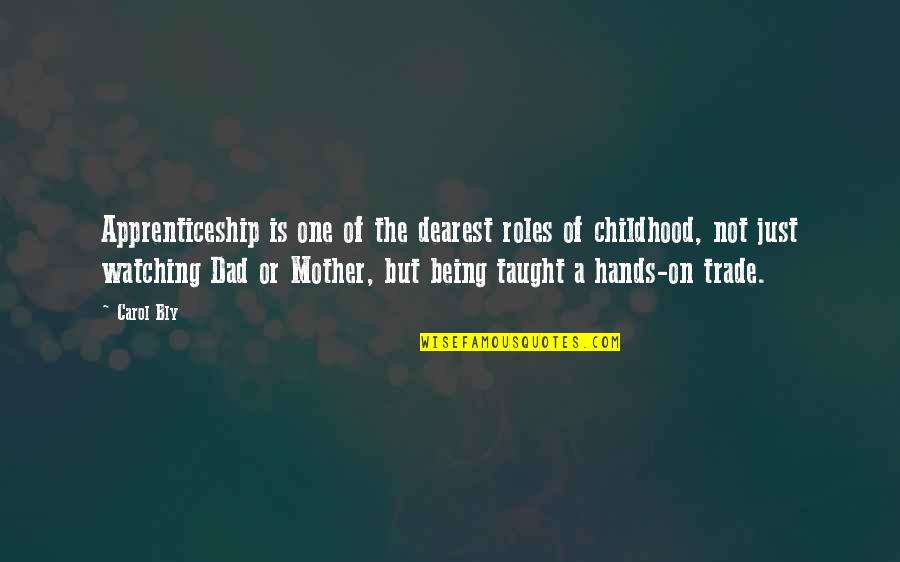 Apprenticeship is one of the dearest roles of childhood, not just watching Dad or Mother, but being taught a hands-on trade. —
Carol Bly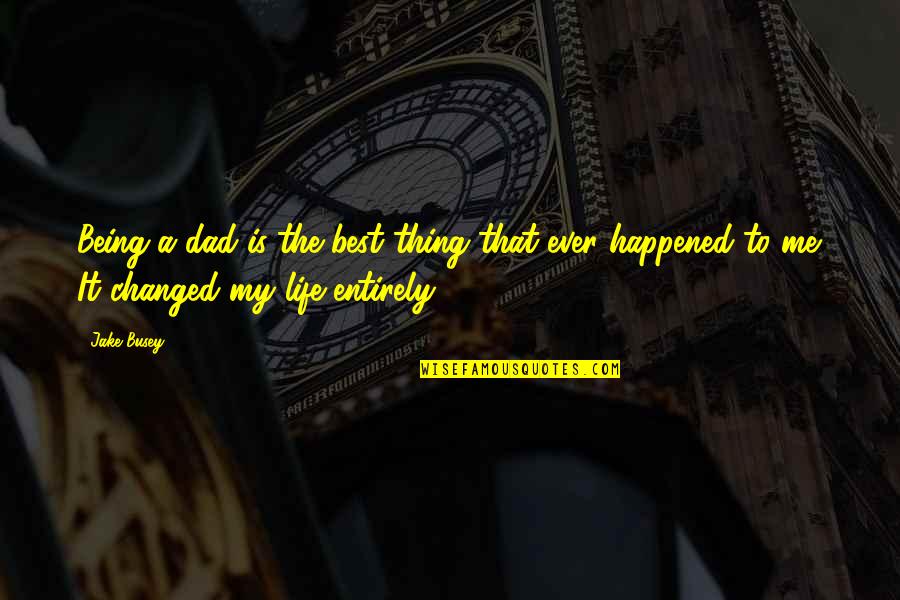 Being a dad is the best thing that ever happened to me. It changed my life entirely. —
Jake Busey