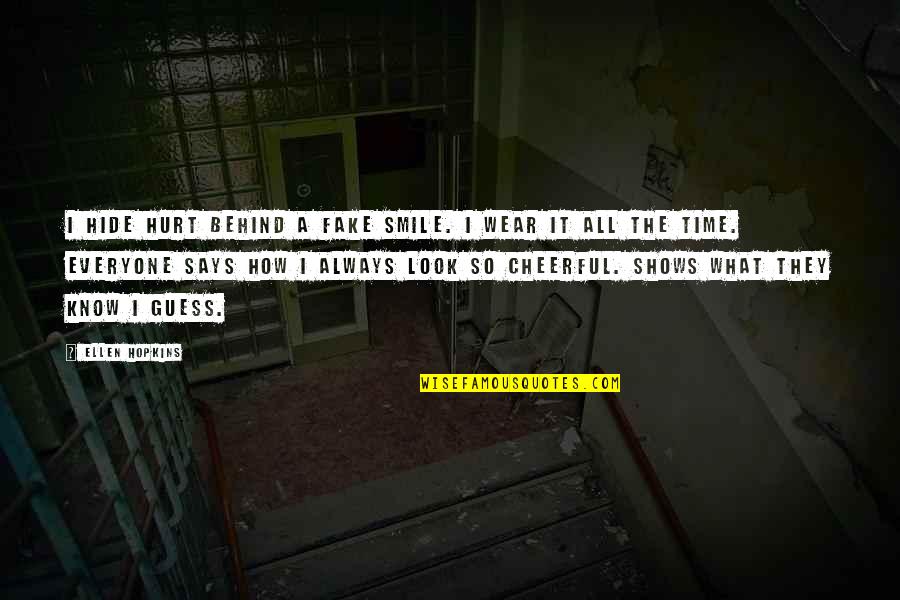 I hide hurt behind a fake smile. I wear it all the time. Everyone says how I always look so cheerful. Shows what they know I guess.
—
Ellen Hopkins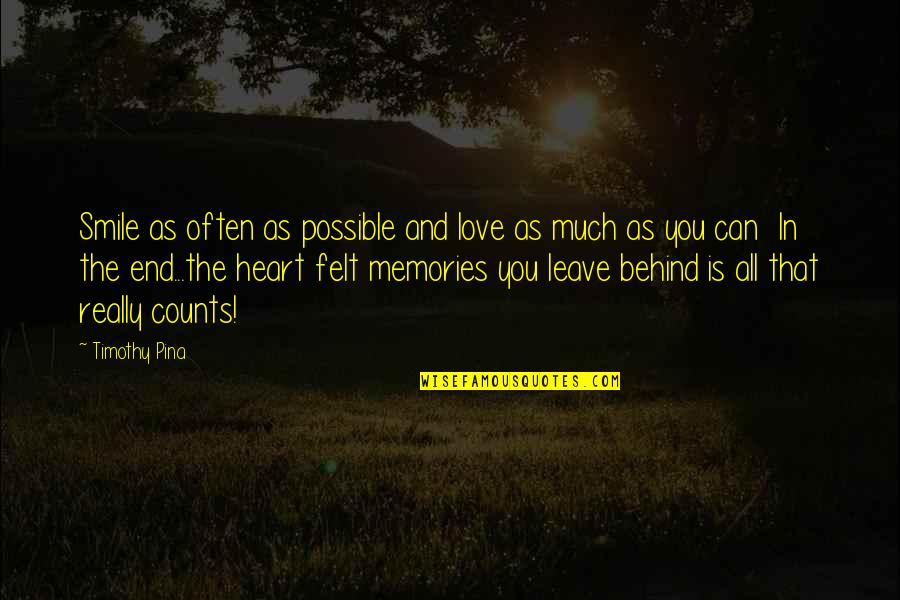 Smile as often as possible and love as much as you can In the end...the heart felt memories you leave behind is all that really counts!
—
Timothy Pina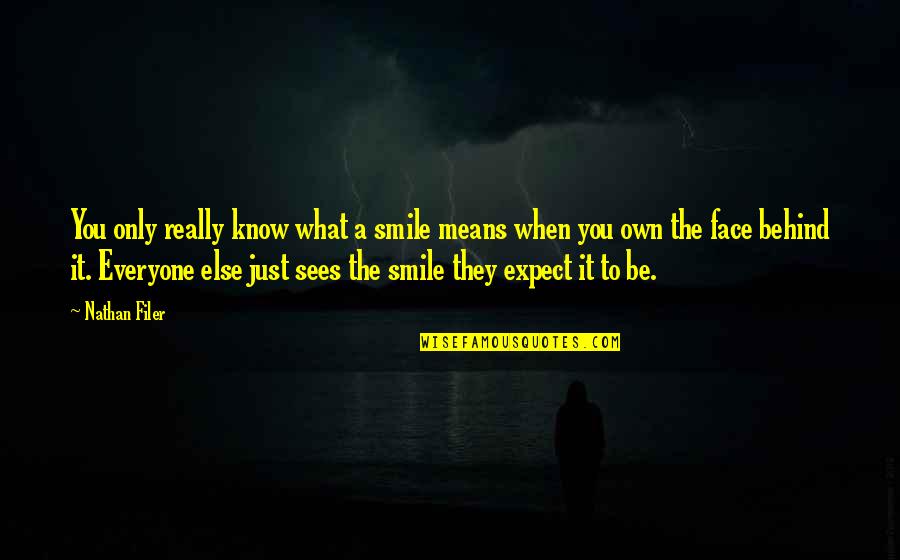 You only really know what a smile means when you own the face behind it. Everyone else just sees the smile they expect it to be.
—
Nathan Filer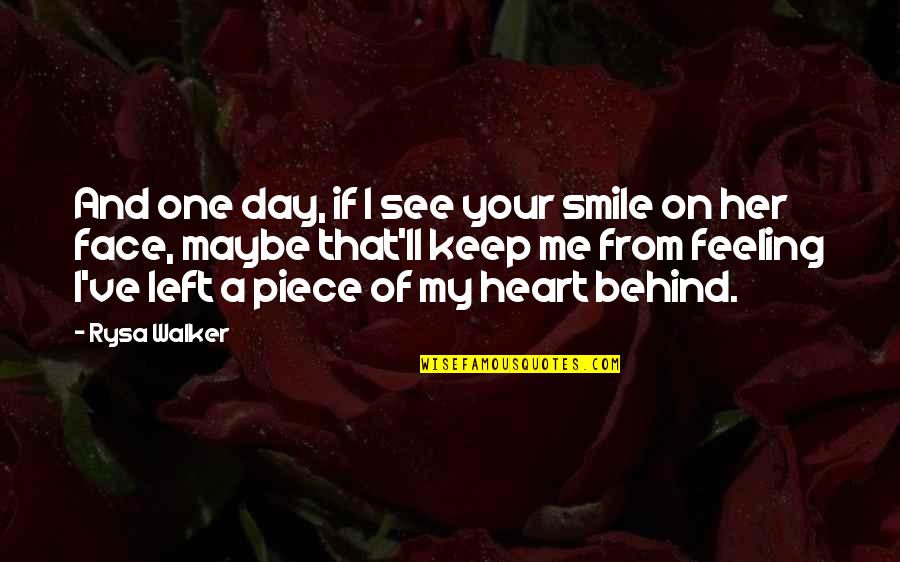 And one day, if I see your smile on her face, maybe that'll keep me from feeling I've left a piece of my heart behind.
—
Rysa Walker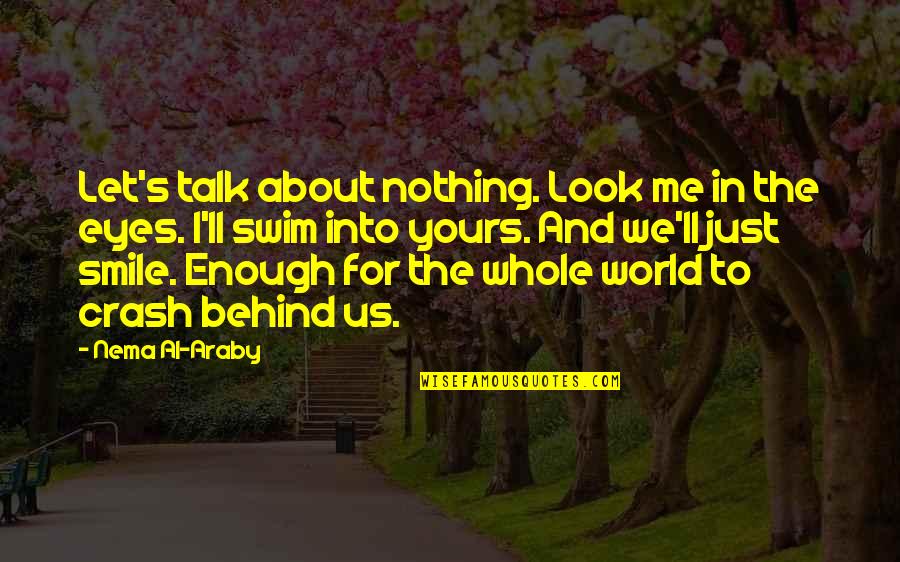 Let's talk about nothing. Look me in the eyes. I'll swim into yours. And we'll just smile. Enough for the whole world to crash behind us.
—
Nema Al-Araby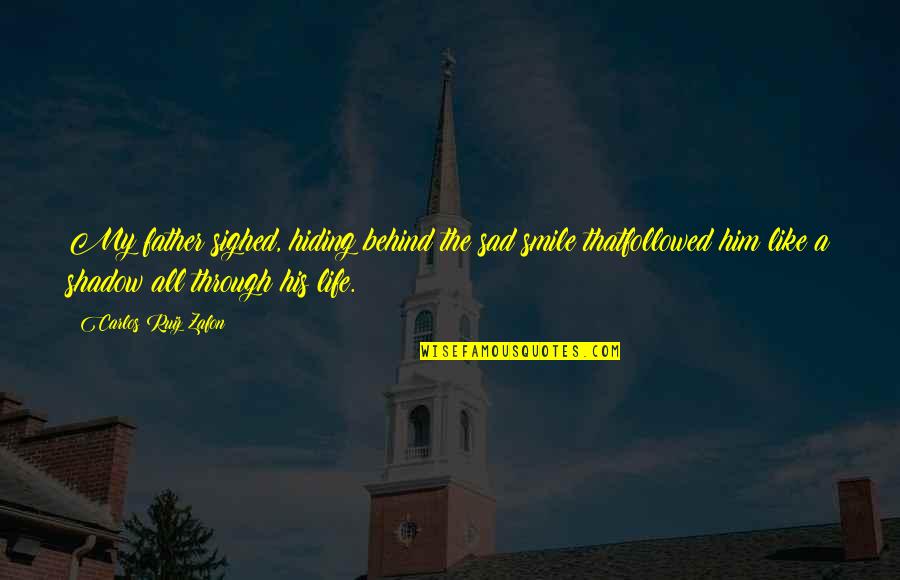 My father sighed, hiding behind the sad smile that
followed him like a shadow all through his life.
—
Carlos Ruiz Zafon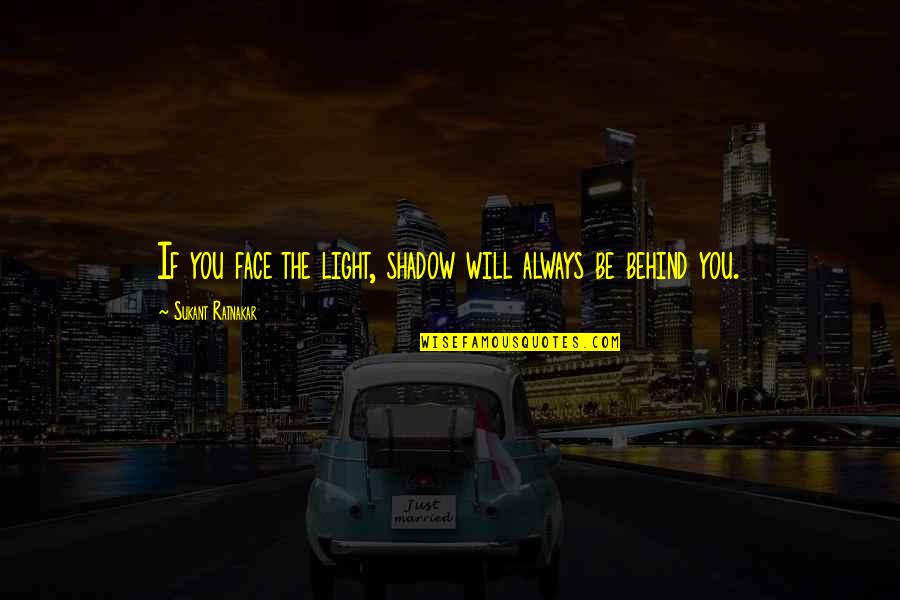 If you face the light, shadow will always be behind you.
—
Sukant Ratnakar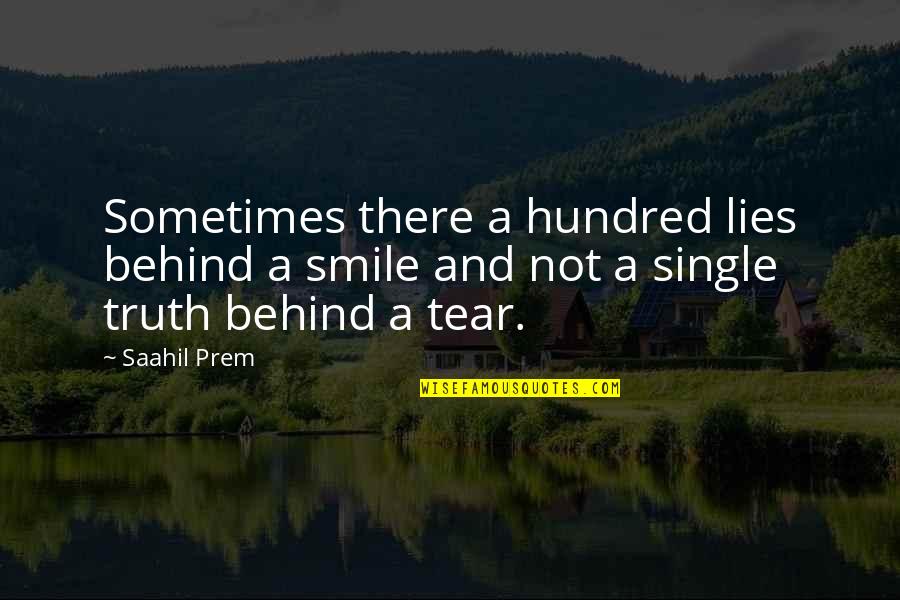 Sometimes there a hundred lies behind a smile and not a single truth behind a tear. —
Saahil Prem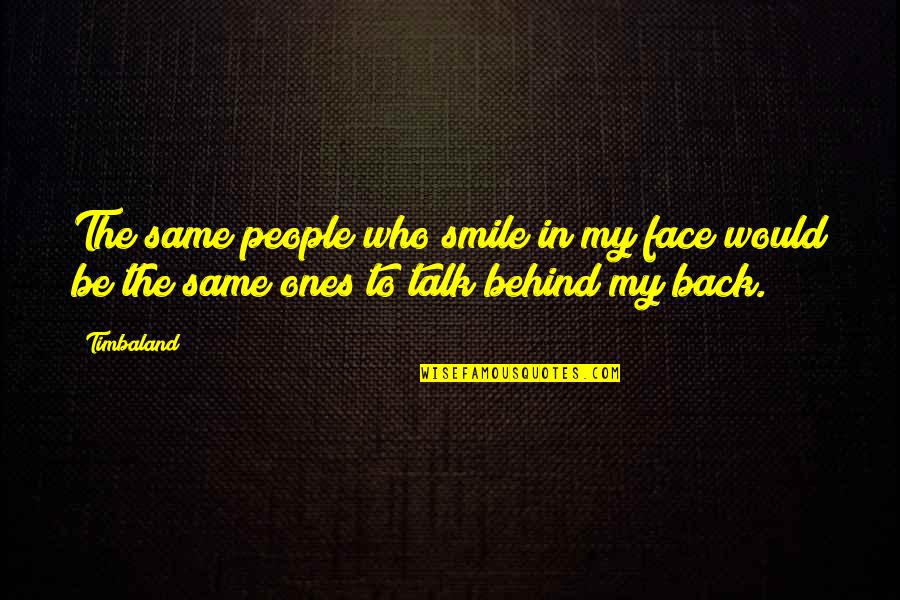 The same people who smile in my face would be the same ones to talk behind my back. —
Timbaland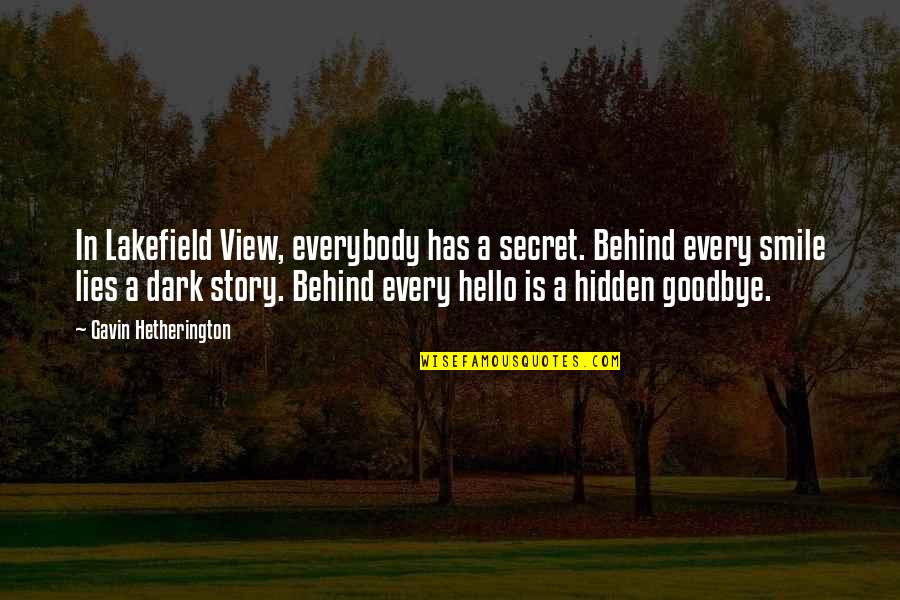 In Lakefield View, everybody has a secret. Behind every smile lies a dark story. Behind every hello is a hidden goodbye. —
Gavin Hetherington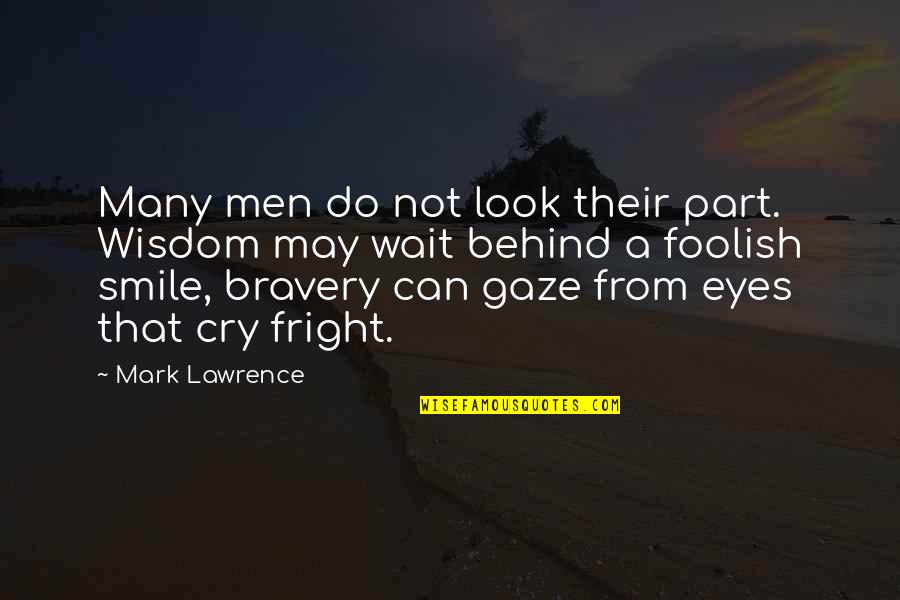 Many men do not look their part. Wisdom may wait behind a foolish smile, bravery can gaze from eyes that cry fright. —
Mark Lawrence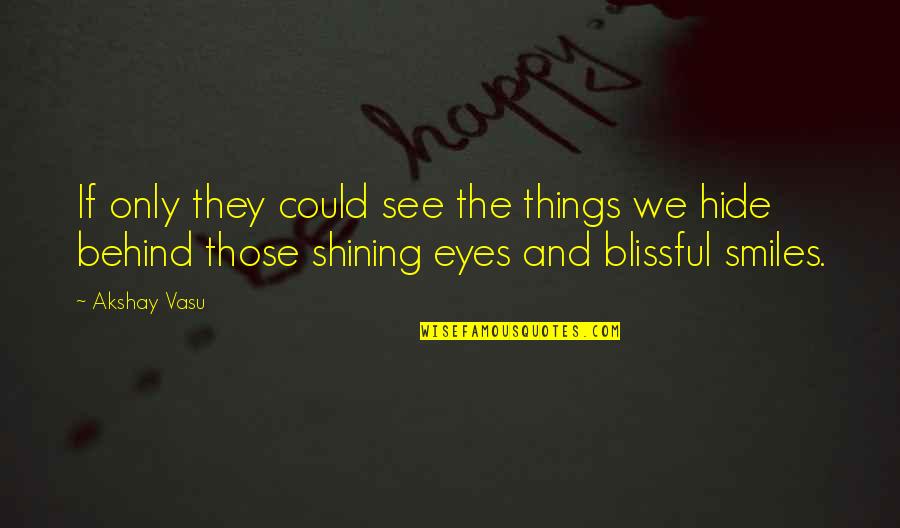 If only they could see the things we hide behind those shining eyes and blissful smiles. —
Akshay Vasu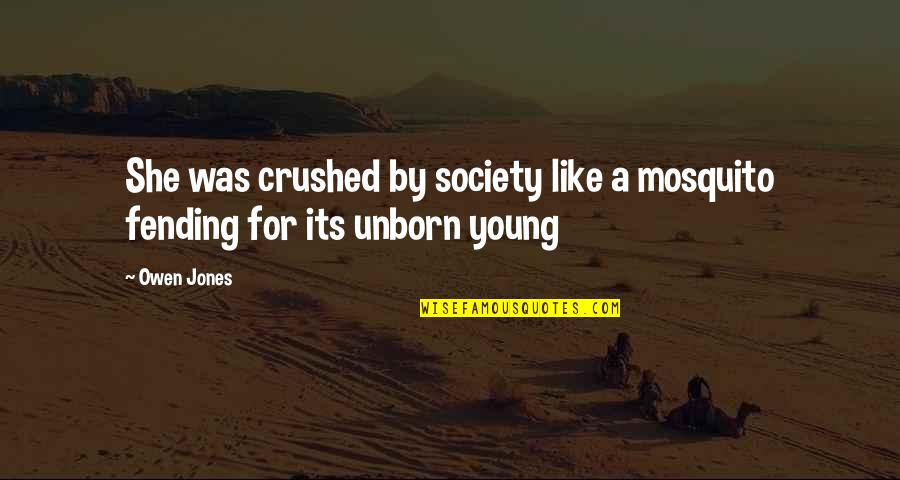 She was crushed by society like a mosquito fending for its unborn young —
Owen Jones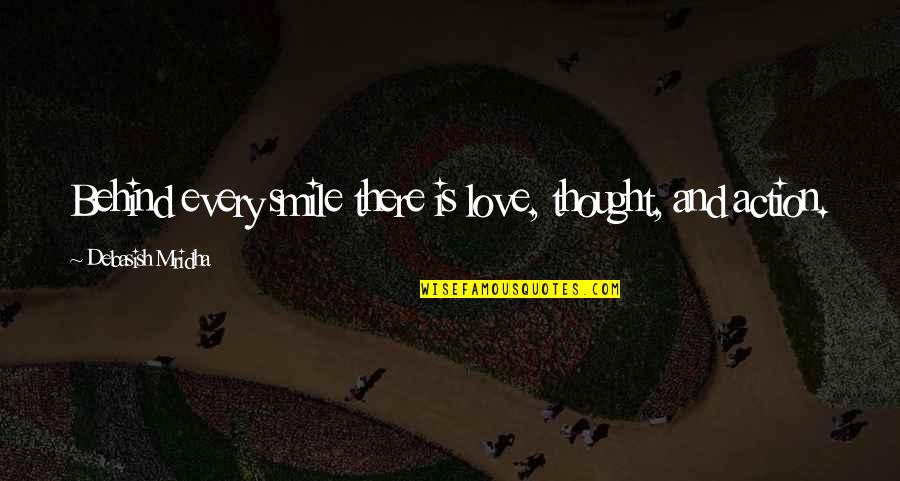 Behind every smile there is love, thought, and action. —
Debasish Mridha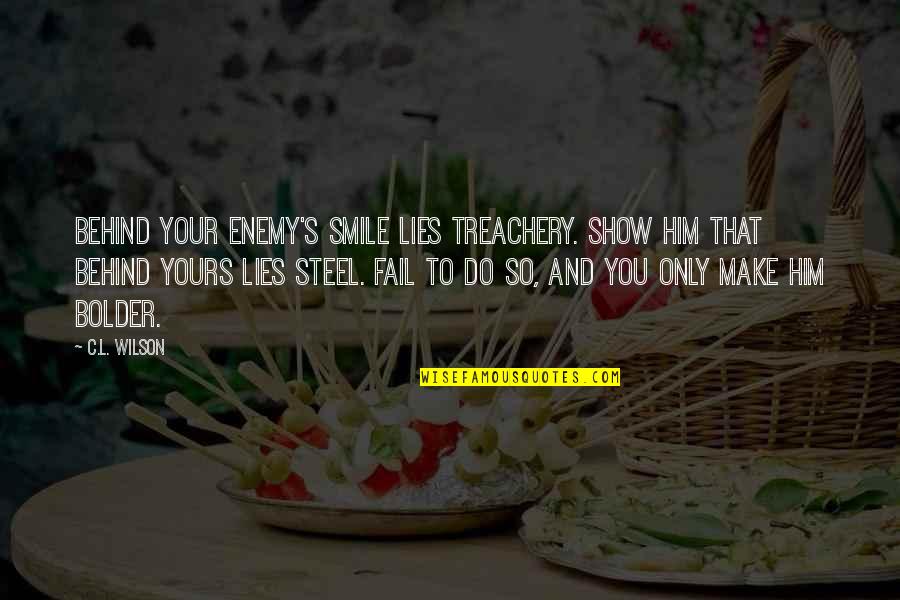 Behind your enemy's smile lies treachery. Show him that behind yours lies steel. Fail to do so, and you only make him bolder. —
C.L. Wilson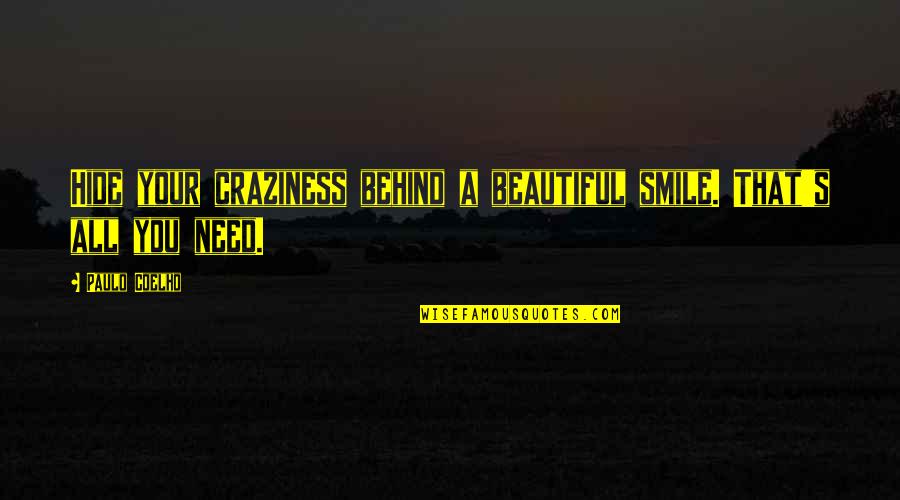 Hide your craziness behind a beautiful smile. That's all you need. —
Paulo Coelho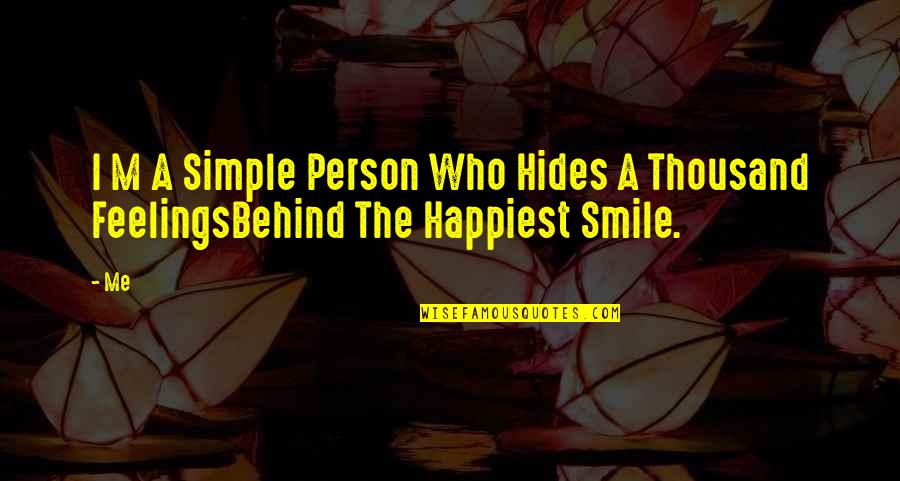 I M A Simple
Person Who Hides
A Thousand Feelings
Behind The Happiest
Smile. —
Me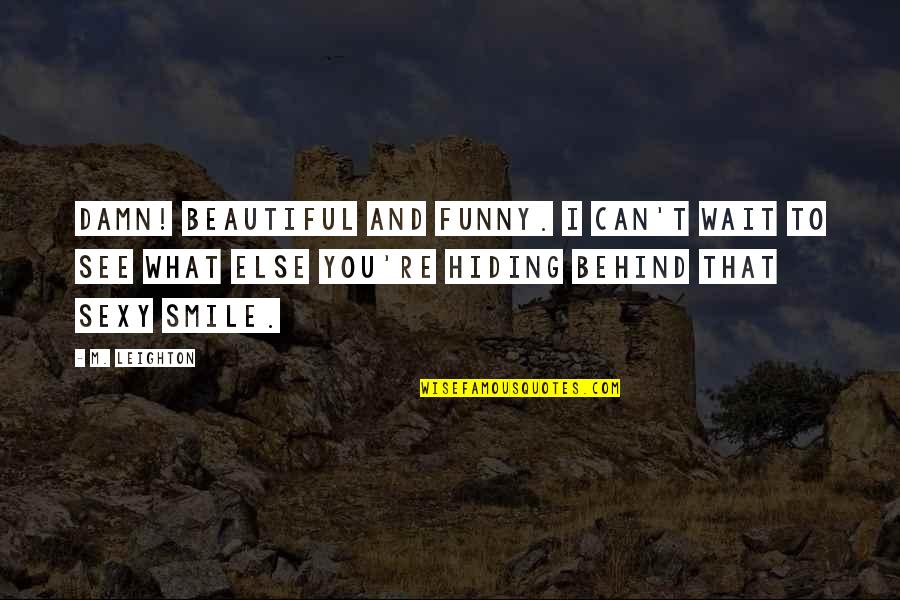 Damn! Beautiful and funny. I can't wait to see what else you're hiding behind that sexy smile. —
M. Leighton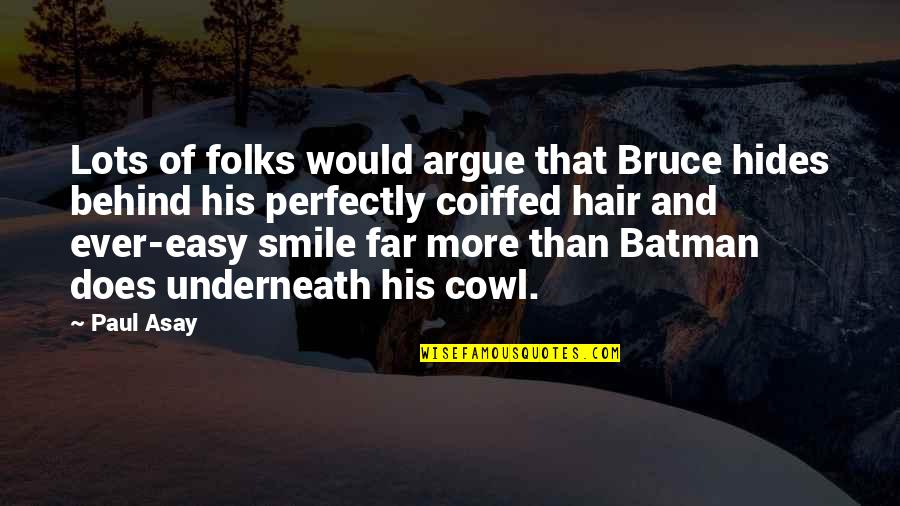 Lots of folks would argue that Bruce hides behind his perfectly coiffed hair and ever-easy smile far more than Batman does underneath his cowl. —
Paul Asay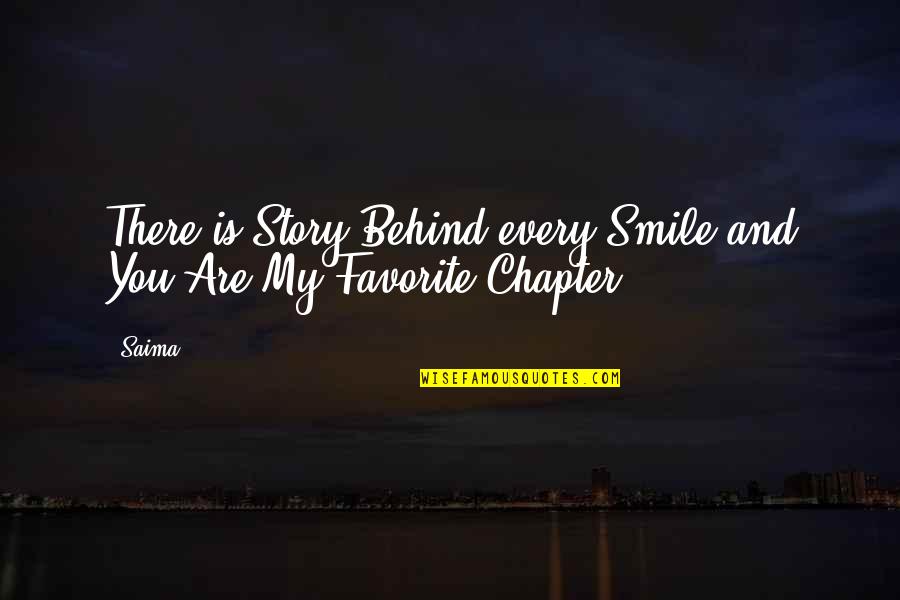 There is Story Behind every Smile and You Are My Favorite Chapter!! —
Saima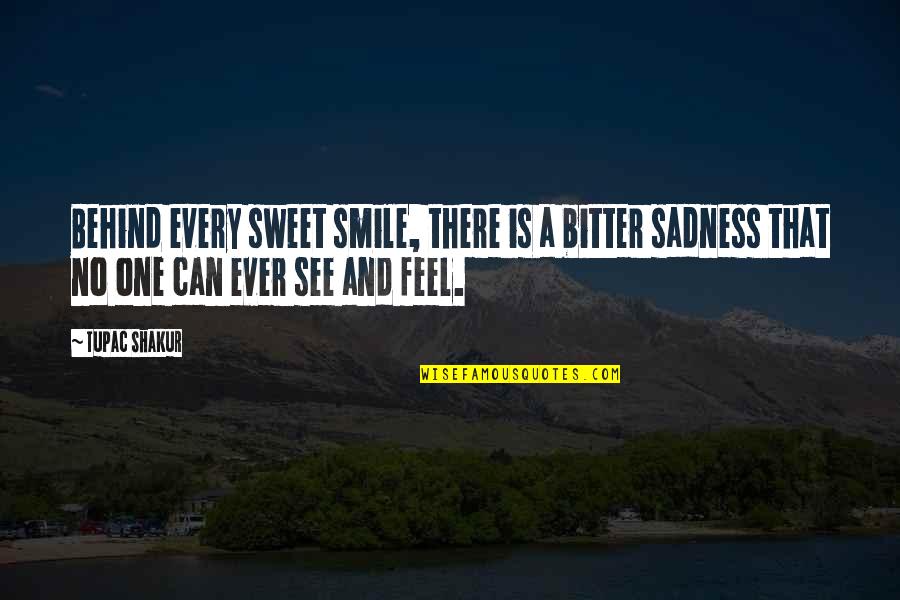 Behind every sweet smile, there is a bitter sadness that no one can ever see and feel. —
Tupac Shakur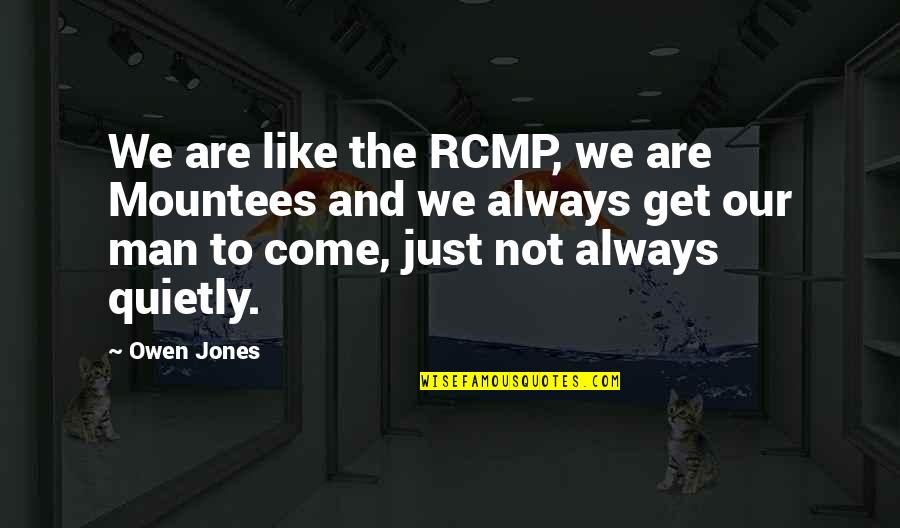 We are like the RCMP, we are Mountees and we always get our man to come, just not always quietly. —
Owen Jones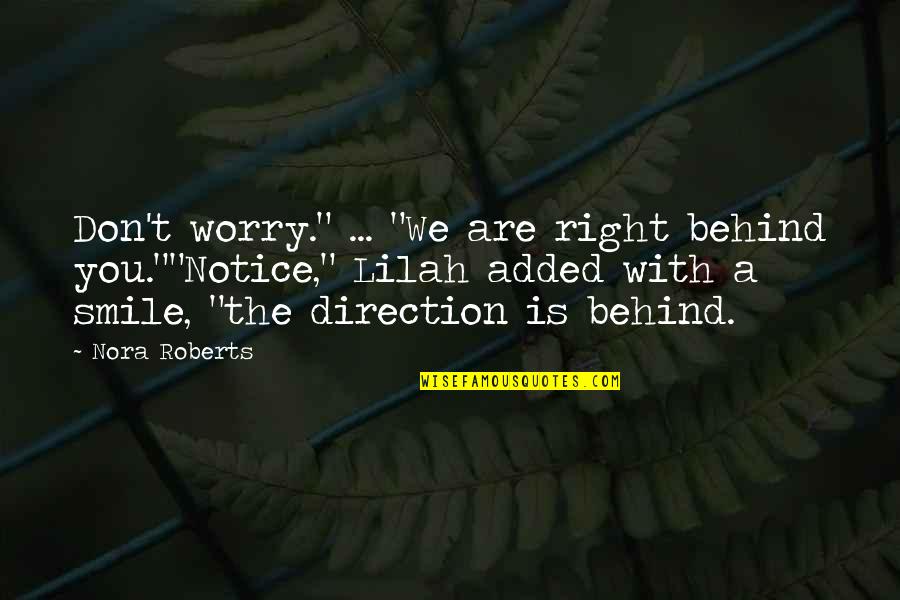 Don't worry." ... "We are right behind you."
"Notice," Lilah added with a smile, "the direction is behind. —
Nora Roberts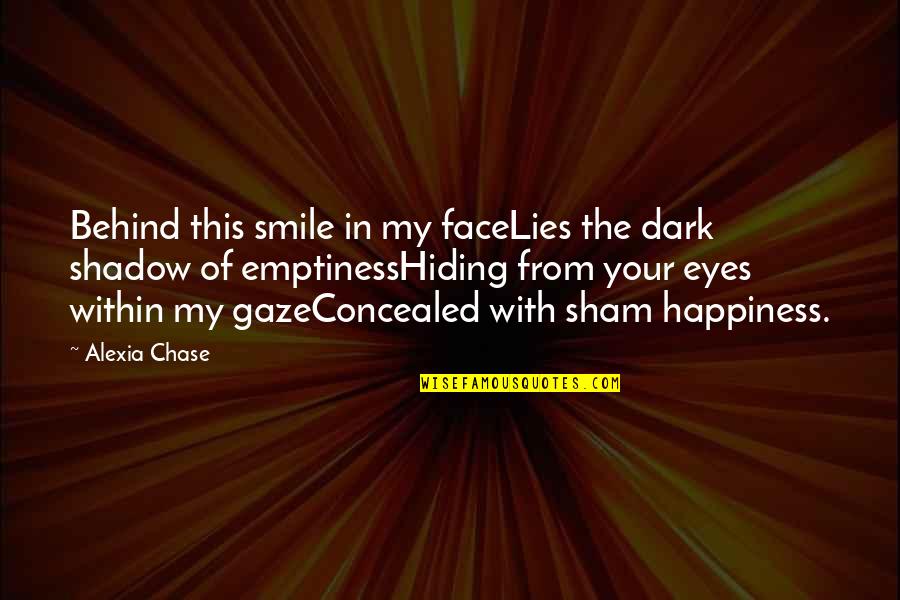 Behind this smile in my face
Lies the dark shadow of emptiness
Hiding from your eyes within my gaze
Concealed with sham happiness. —
Alexia Chase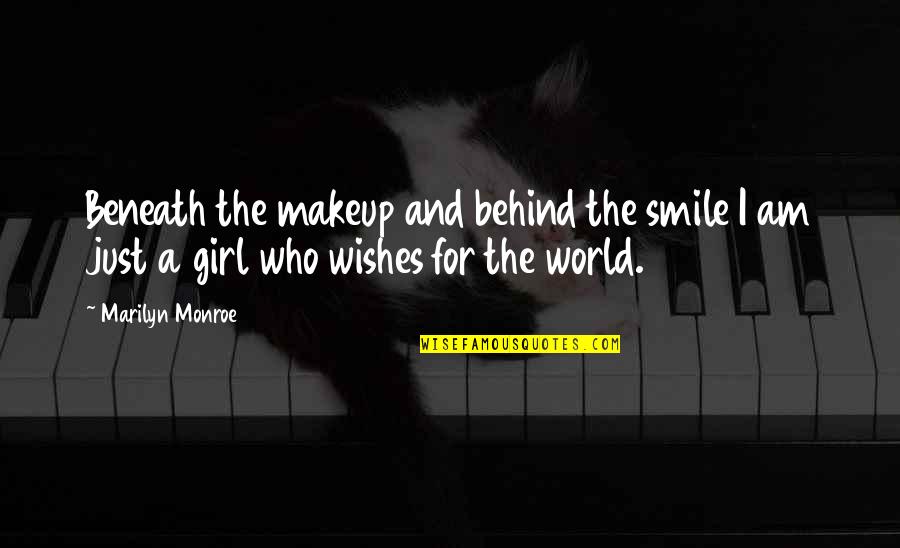 Beneath the makeup and behind the smile I am just a girl who wishes for the world. —
Marilyn Monroe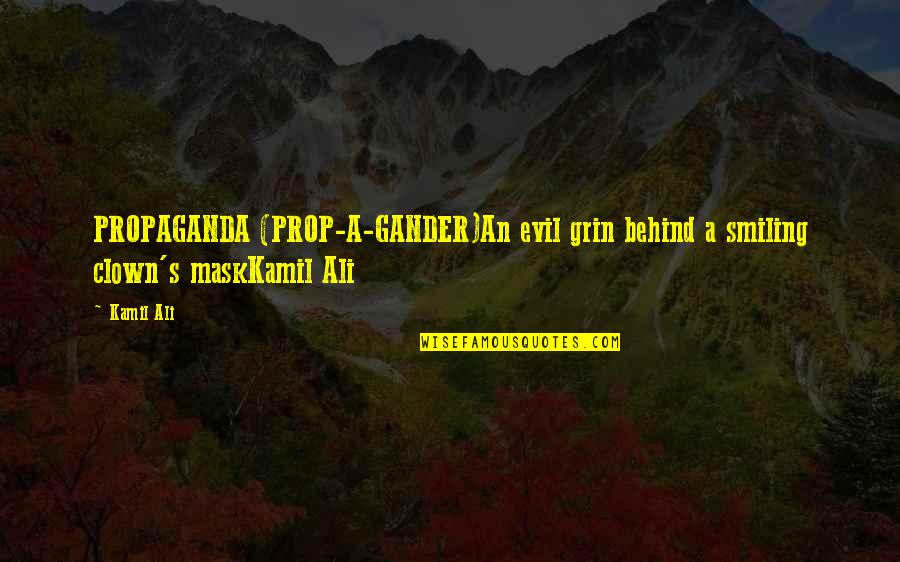 PROPAGANDA (PROP-A-GANDER)
An evil grin behind a smiling clown's mask
Kamil Ali —
Kamil Ali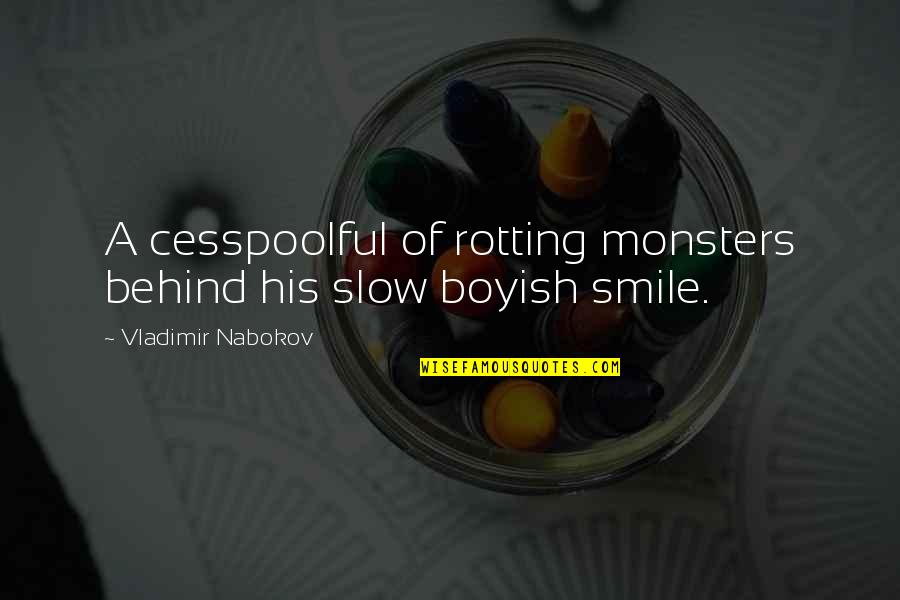 A cesspoolful of rotting monsters behind his slow boyish smile. —
Vladimir Nabokov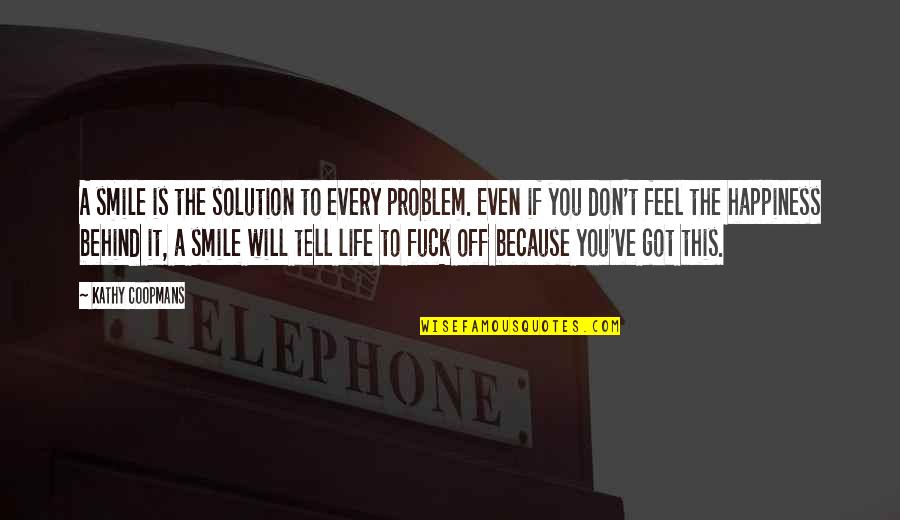 A smile is the solution to every problem. Even if you don't feel the happiness behind it, a smile will tell life to fuck off because you've got this. —
Kathy Coopmans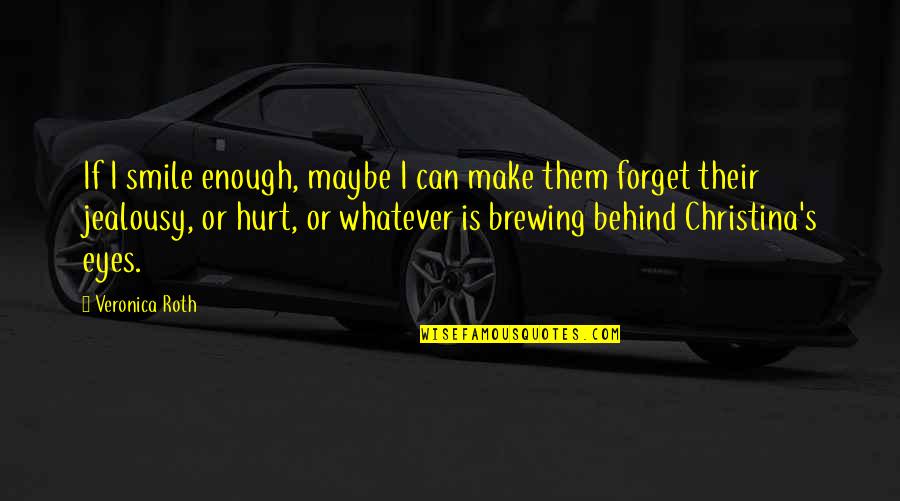 If I smile enough, maybe I can make them forget their jealousy, or hurt, or whatever is brewing behind Christina's eyes. —
Veronica Roth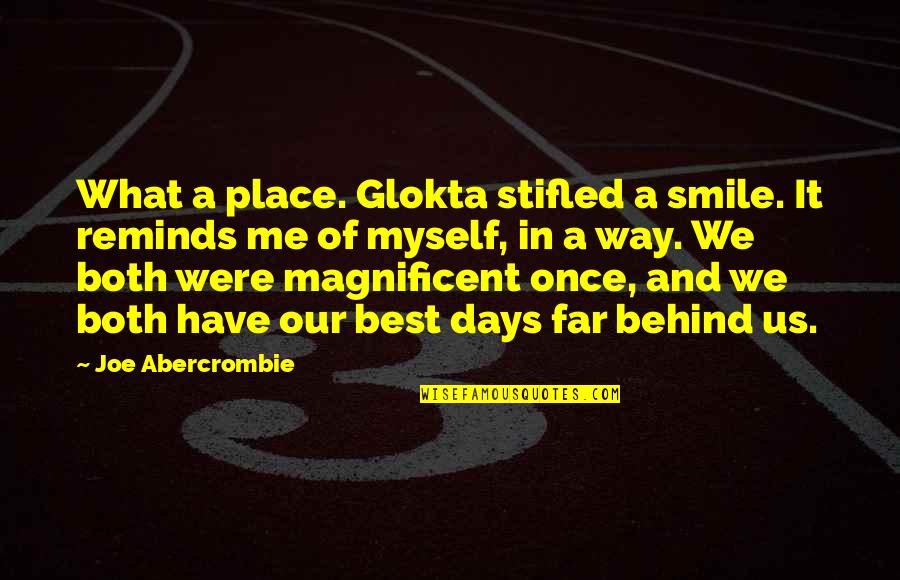 What a place. Glokta stifled a smile. It reminds me of myself, in a way. We both were magnificent once, and we both have our best days far behind us. —
Joe Abercrombie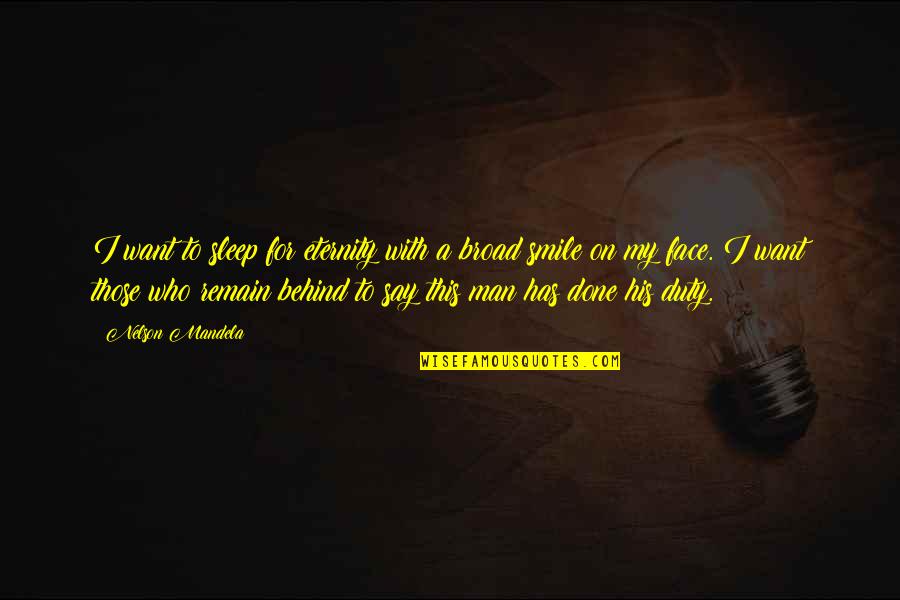 I want to sleep for eternity with a broad smile on my face. I want those who remain behind to say this man has done his duty. —
Nelson Mandela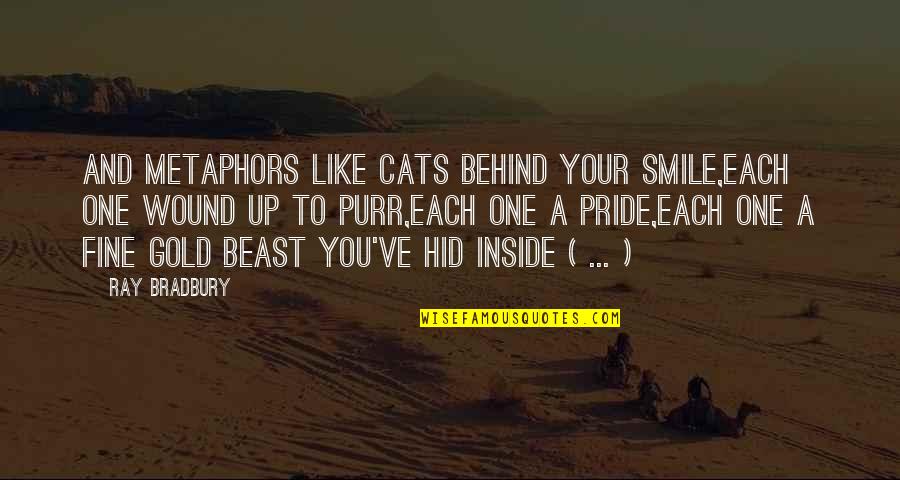 And metaphors like cats behind your smile,
Each one wound up to purr,
each one a pride,
Each one a fine gold beast you've hid inside ( ... ) —
Ray Bradbury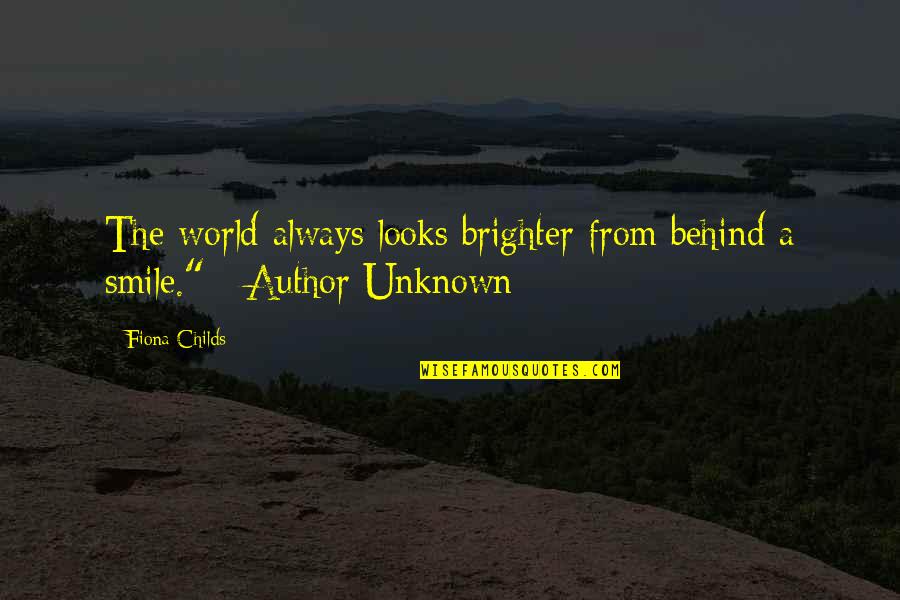 The world always looks brighter from behind a smile." ~Author Unknown —
Fiona Childs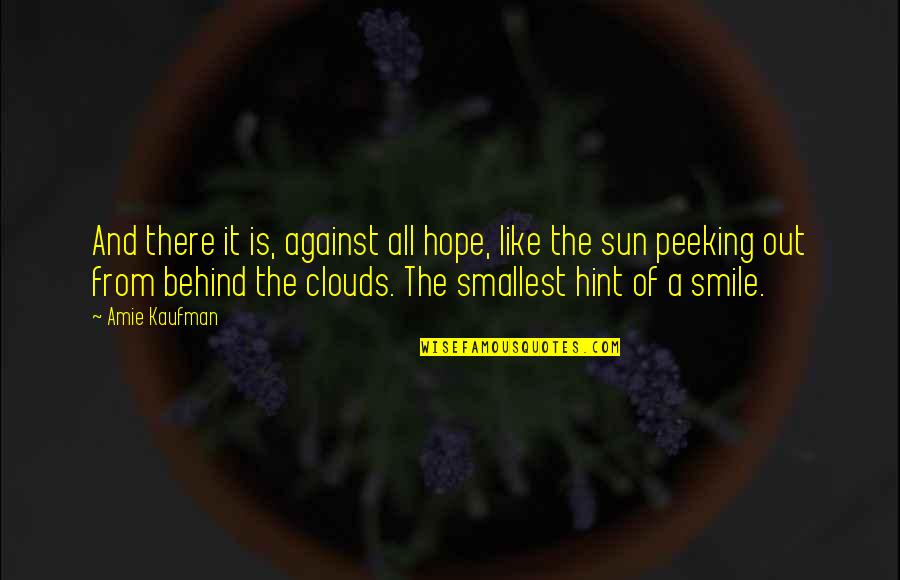 And there it is, against all hope, like the sun peeking out from behind the clouds. The smallest hint of a smile. —
Amie Kaufman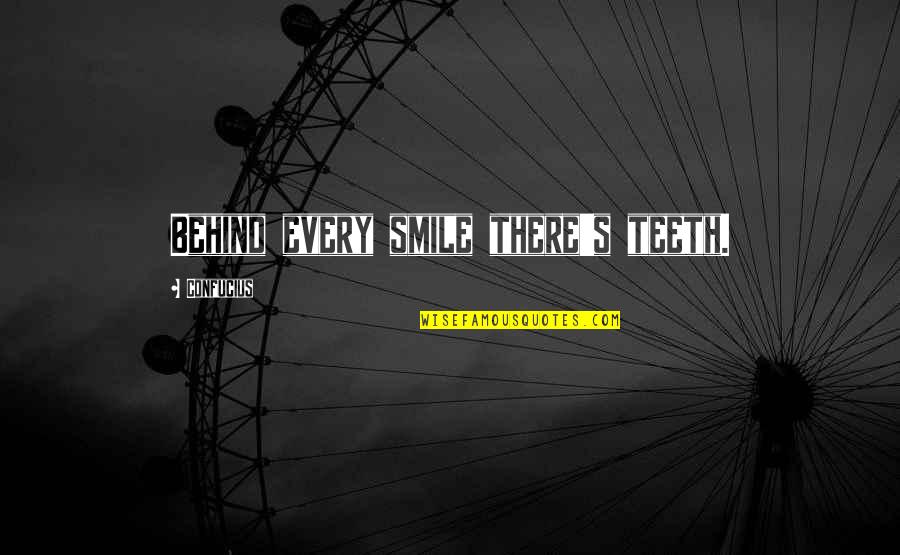 Behind every smile there's teeth. —
Confucius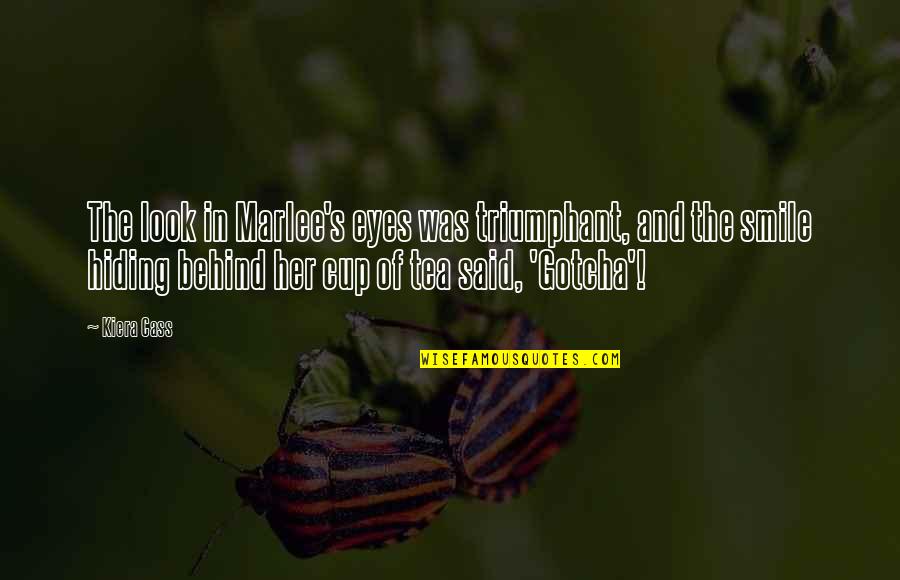 The look in Marlee's eyes was triumphant, and the smile hiding behind her cup of tea said, 'Gotcha'! —
Kiera Cass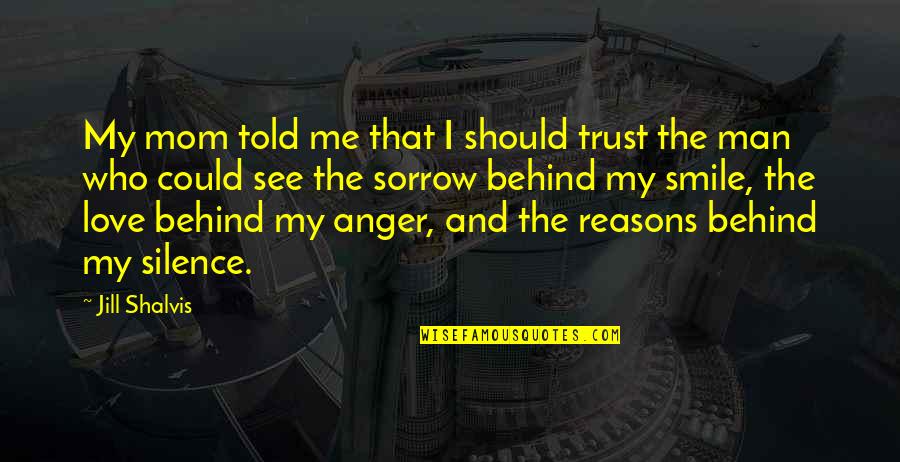 My mom told me that I should trust the man who could see the sorrow behind my smile, the love behind my anger, and the reasons behind my silence. —
Jill Shalvis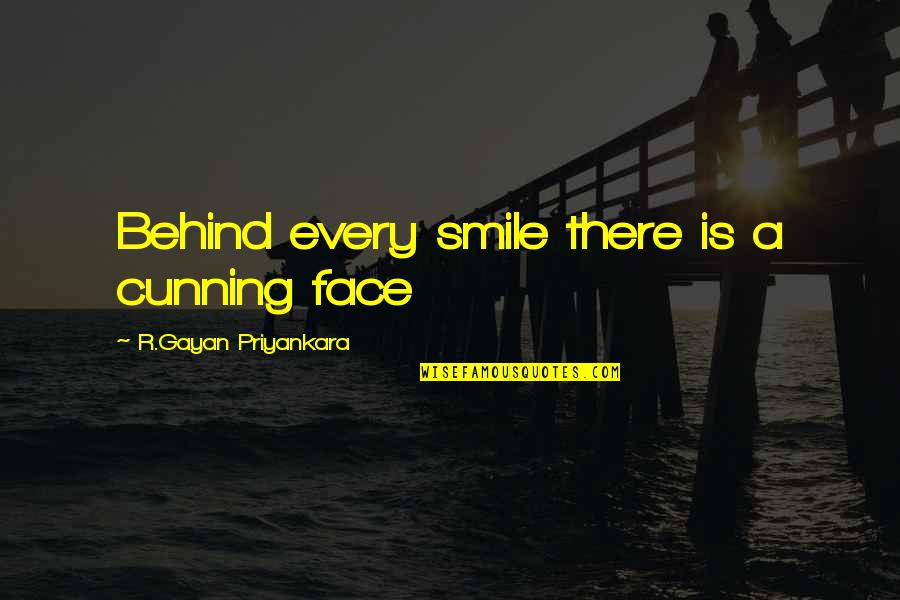 Behind every smile there is a cunning face —
R.Gayan Priyankara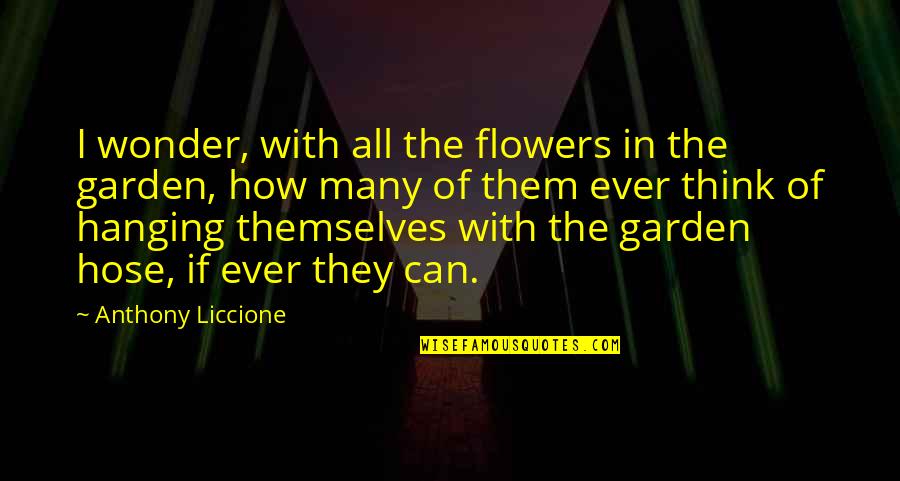 I wonder, with all the flowers in the garden, how many of them ever think of hanging themselves with the garden hose, if ever they can. —
Anthony Liccione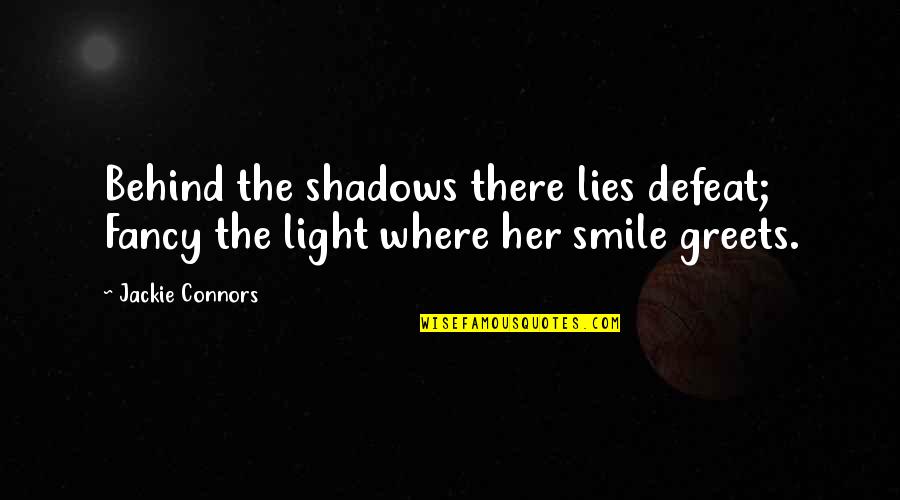 Behind the shadows there lies defeat; Fancy the light where her smile greets. —
Jackie Connors