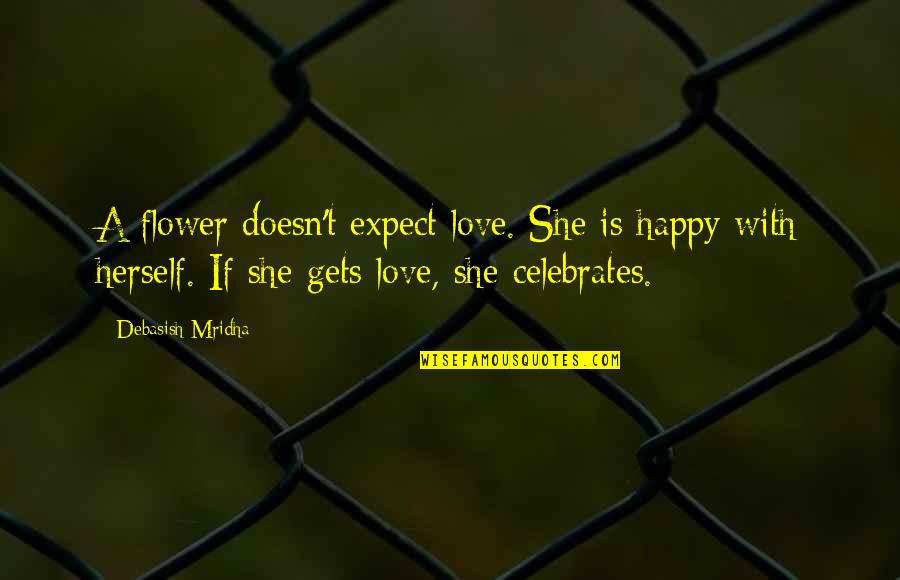 A flower doesn't expect love. She is happy with herself. If she gets love, she celebrates.
—
Debasish Mridha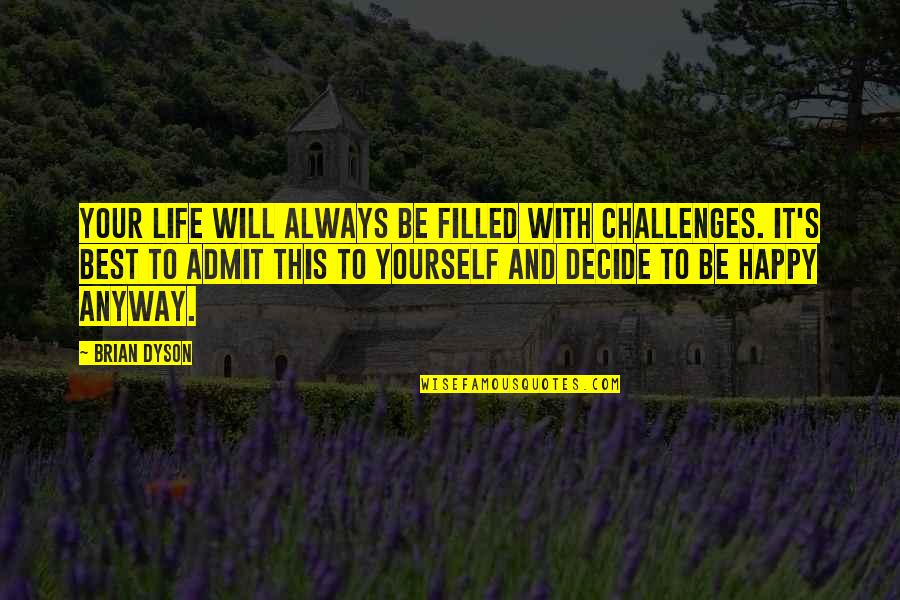 Your life will always be filled with challenges. It's best to admit this to yourself and decide to be happy anyway.
—
Brian Dyson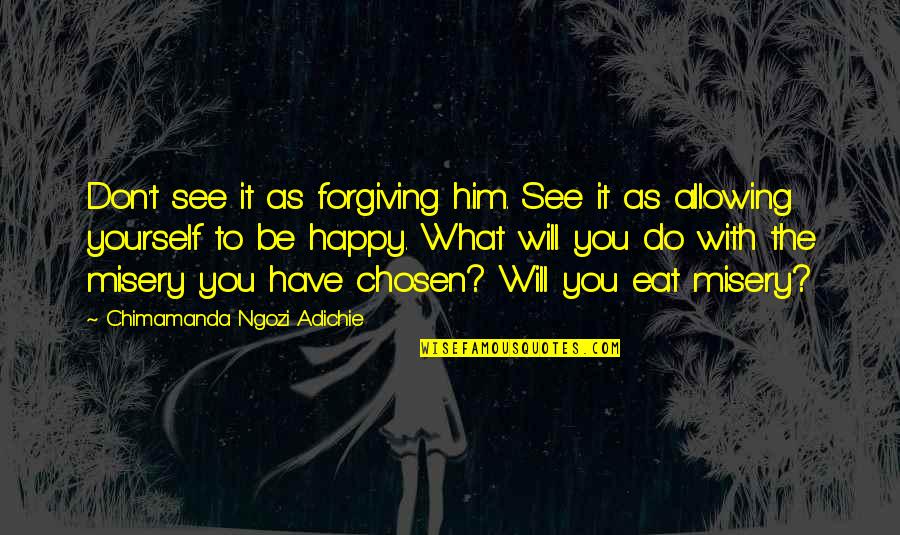 Don't see it as forgiving him. See it as allowing yourself to be happy. What will you do with the misery you have chosen? Will you eat misery?
—
Chimamanda Ngozi Adichie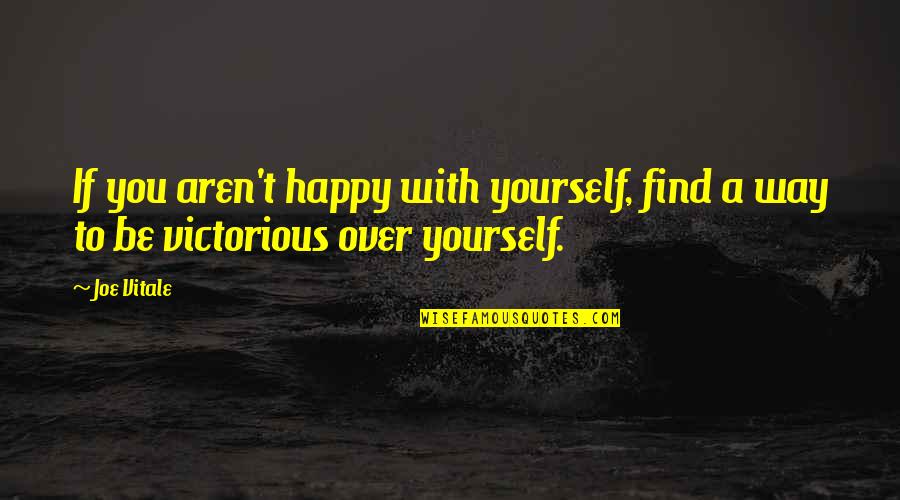 If you aren't happy with yourself, find a way to be victorious over yourself.
—
Joe Vitale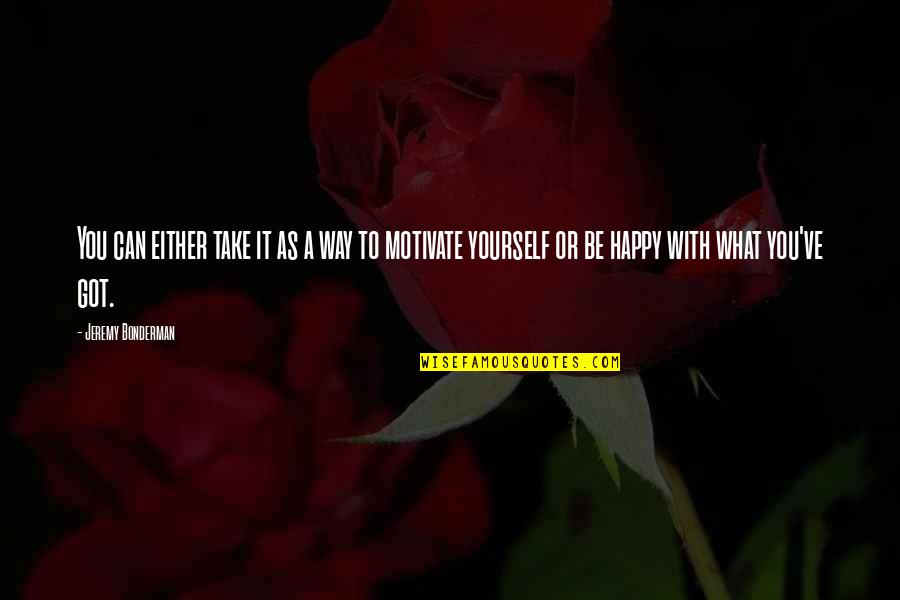 You can either take it as a way to motivate yourself or be happy with what you've got. —
Jeremy Bonderman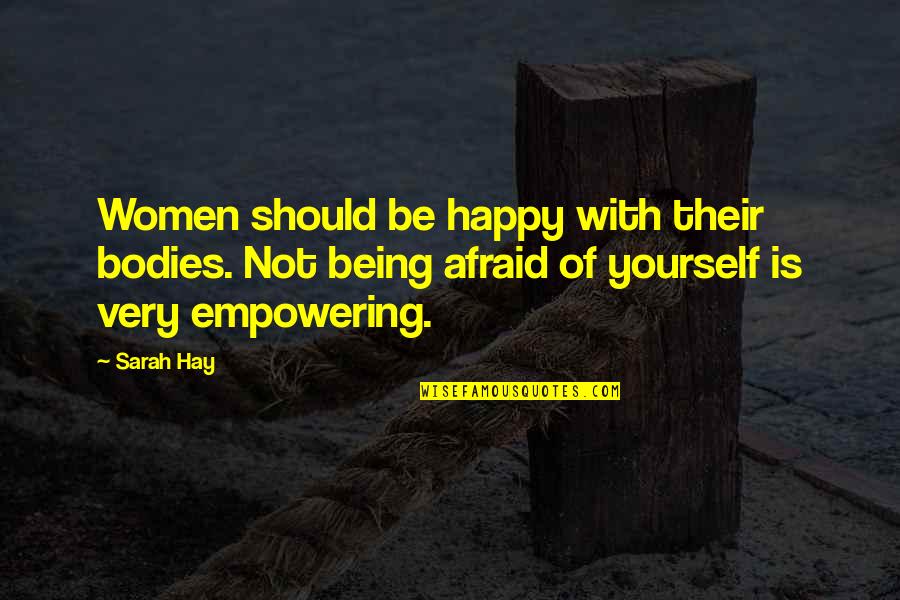 Women should be happy with their bodies. Not being afraid of yourself is very empowering. —
Sarah Hay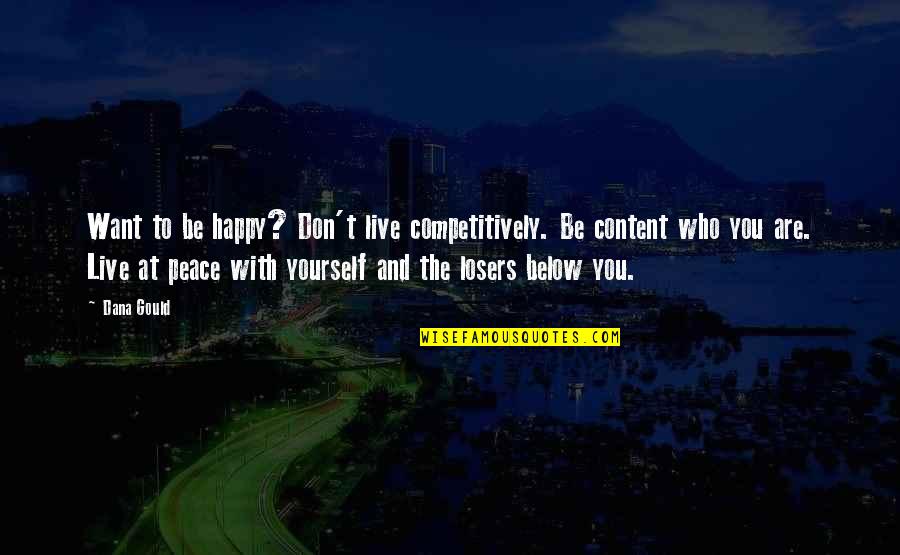 Want to be happy? Don't live competitively. Be content who you are. Live at peace with yourself and the losers below you. —
Dana Gould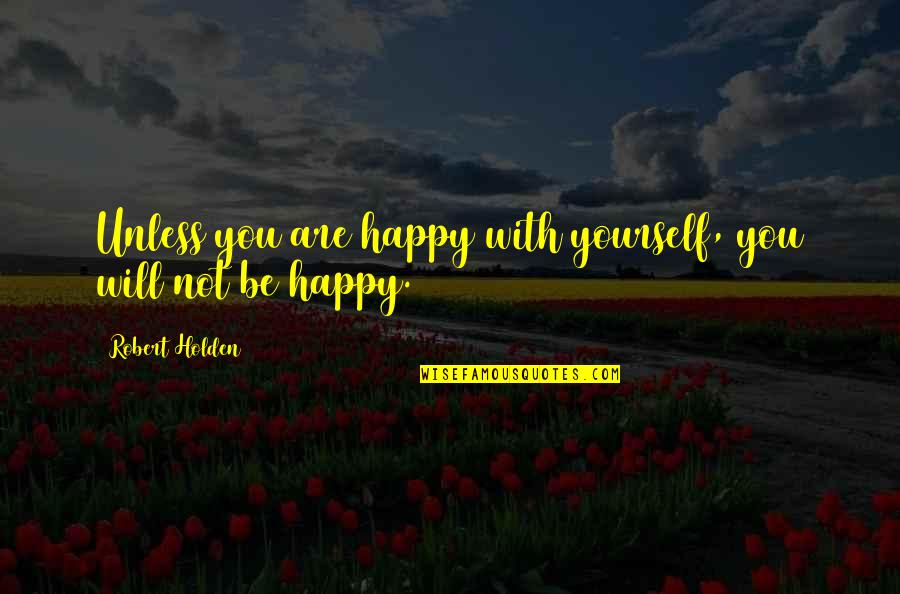 Unless you are happy with yourself, you will not be happy. —
Robert Holden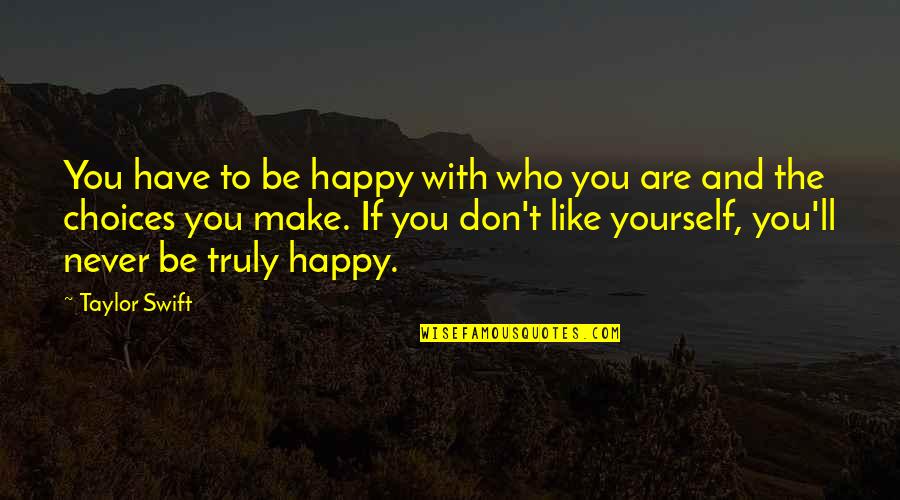 You have to be happy with who you are and the choices you make. If you don't like yourself, you'll never be truly happy. —
Taylor Swift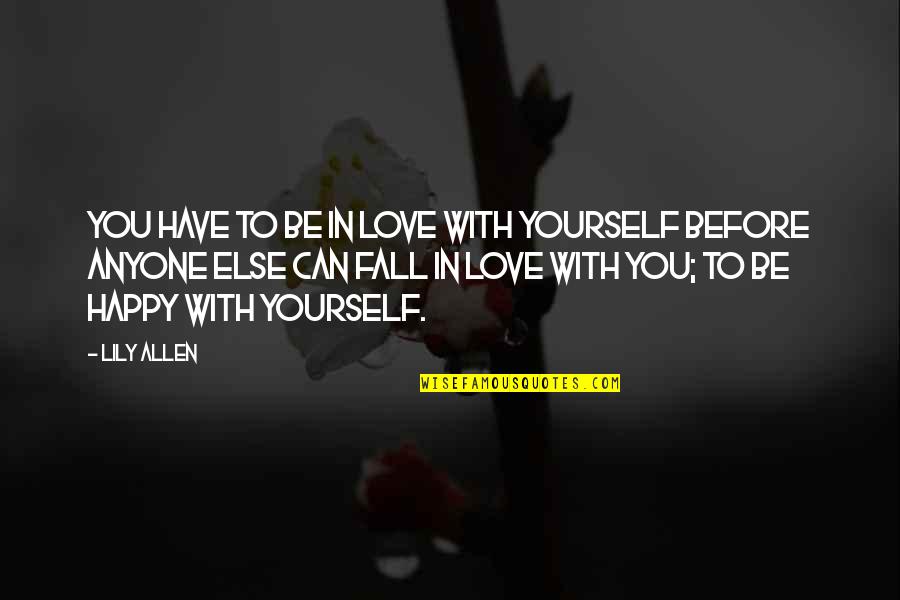 You have to be in love with yourself before anyone else can fall in love with you; to
be happy with yourself
. —
Lily Allen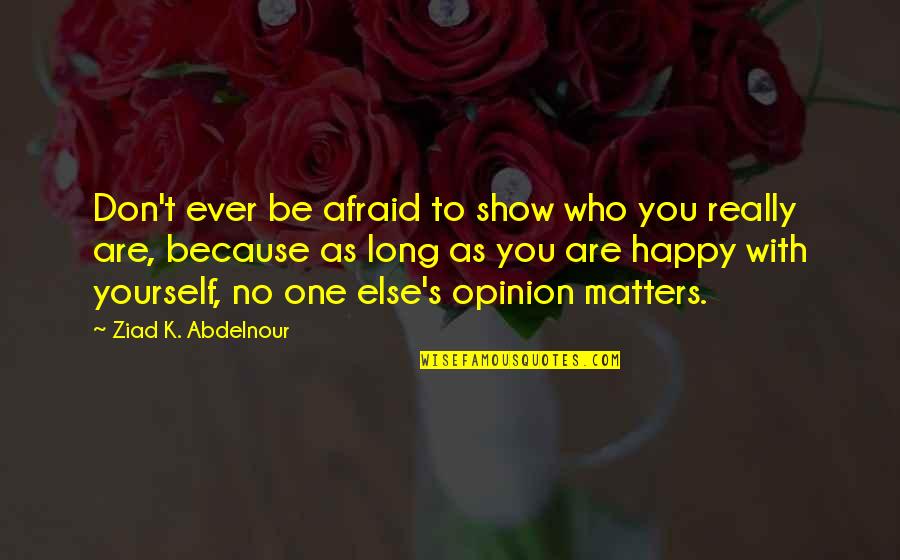 Don't ever be afraid to show who you really are, because as long as you are happy with yourself, no one else's opinion matters. —
Ziad K. Abdelnour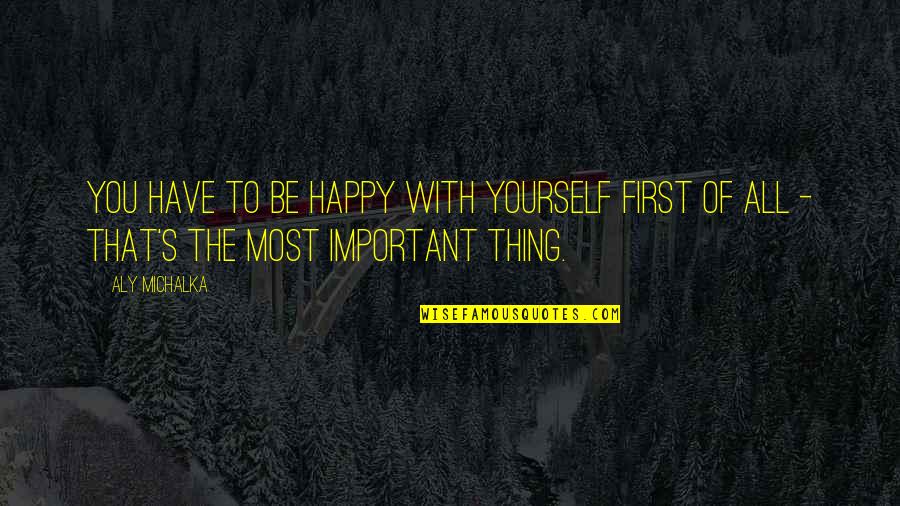 You have to
be happy with yourself
first of all - that's the most important thing. —
Aly Michalka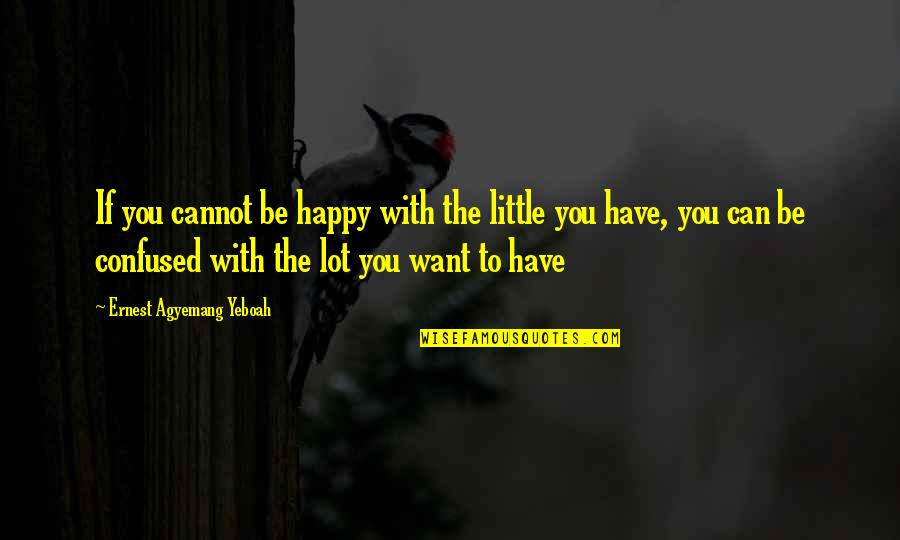 If you cannot be happy with the little you have, you can be confused with the lot you want to have —
Ernest Agyemang Yeboah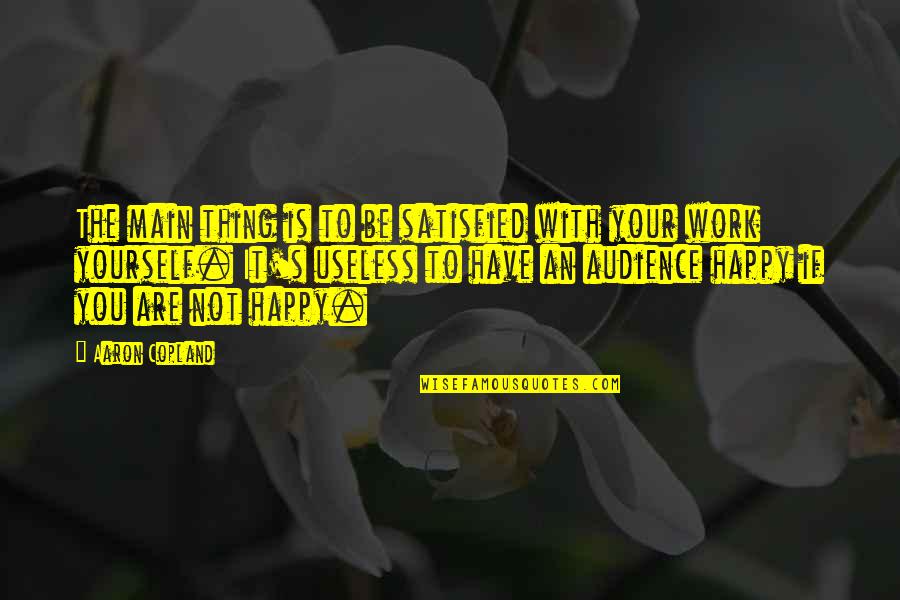 The main thing is to be satisfied with your work yourself. It's useless to have an audience happy if you are not happy. —
Aaron Copland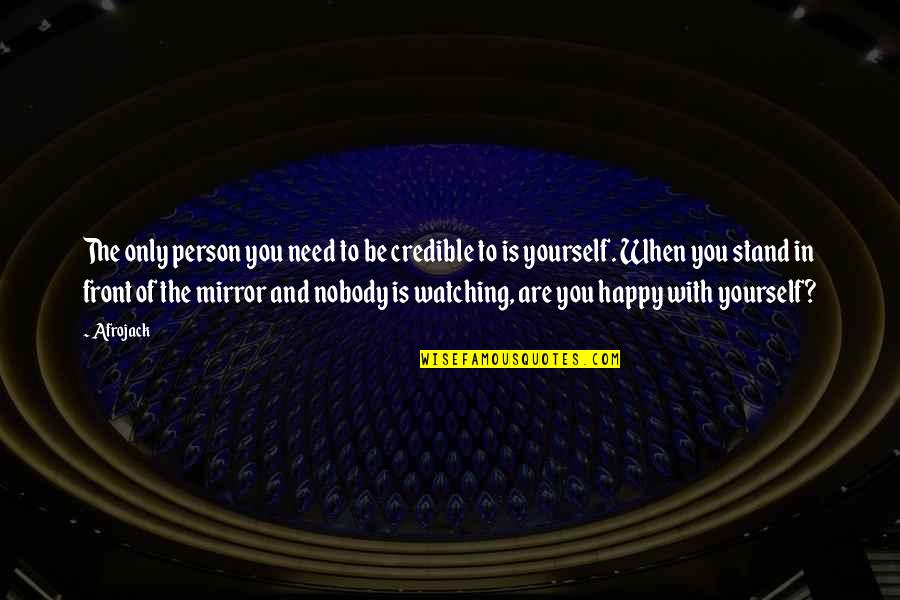 The only person you need to be credible to is yourself. When you stand in front of the mirror and nobody is watching, are you happy with yourself? —
Afrojack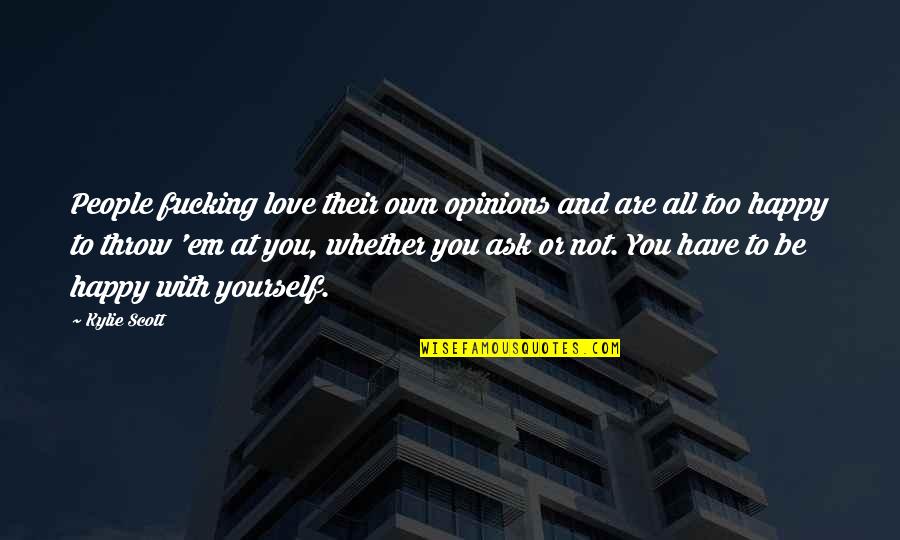 People fucking love their own opinions and are all too happy to throw 'em at you, whether you ask or not. You have to
be happy with yourself
. —
Kylie Scott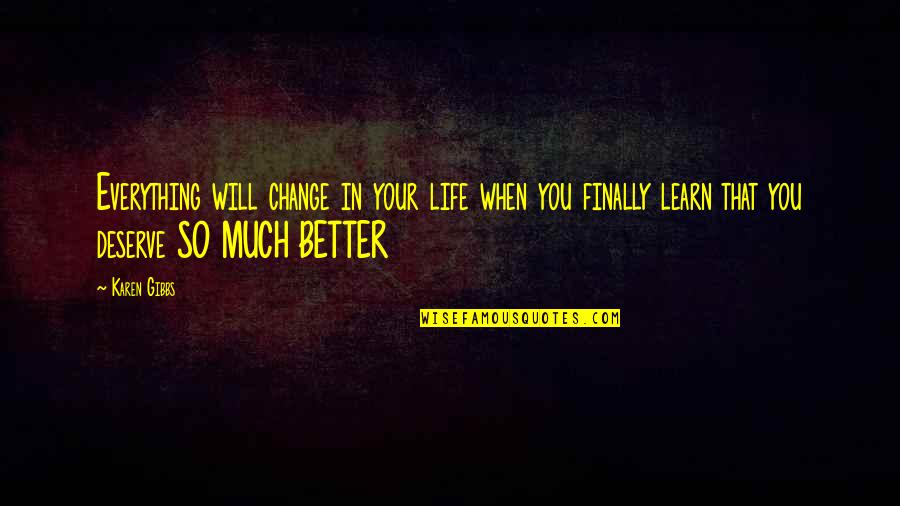 Everything will change in your life when you finally learn that you deserve SO MUCH BETTER —
Karen Gibbs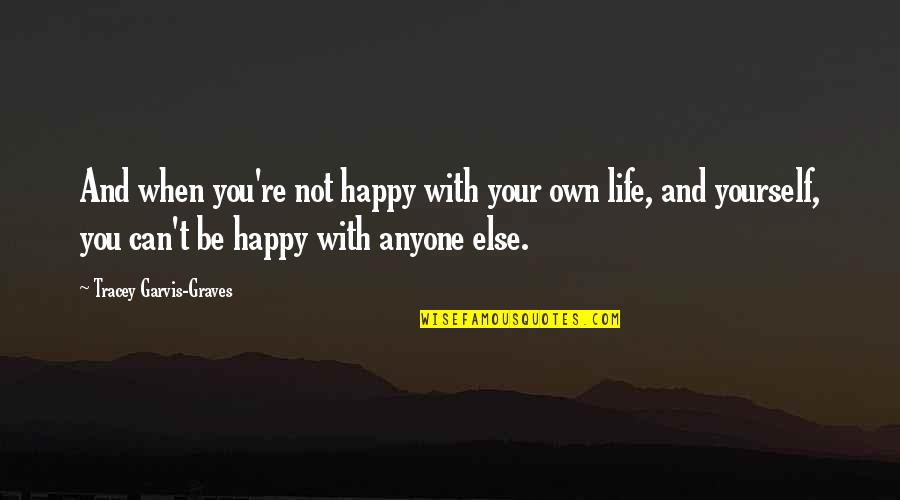 And when you're not happy with your own life, and yourself, you can't be happy with anyone else. —
Tracey Garvis-Graves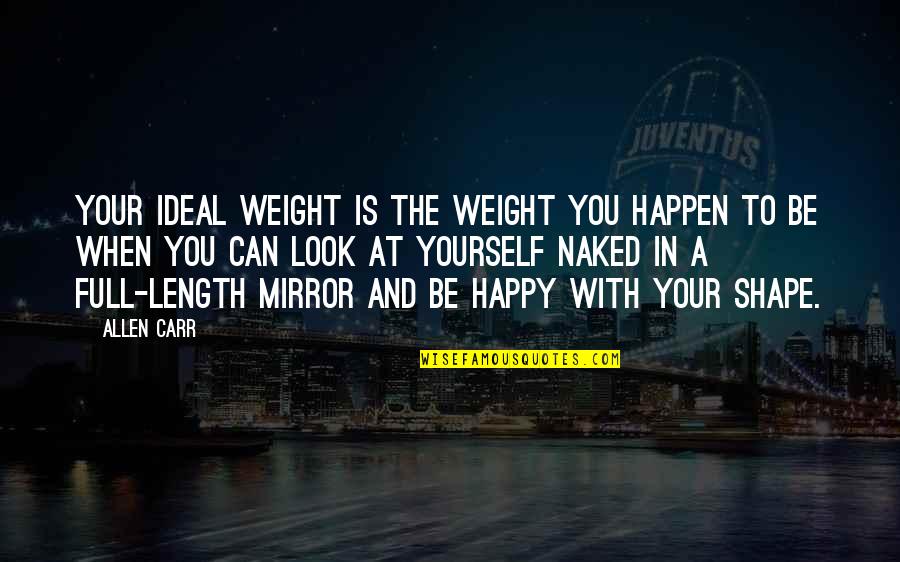 Your ideal weight is the weight you happen to be when you can look at yourself naked in a full-length mirror and be happy with your shape. —
Allen Carr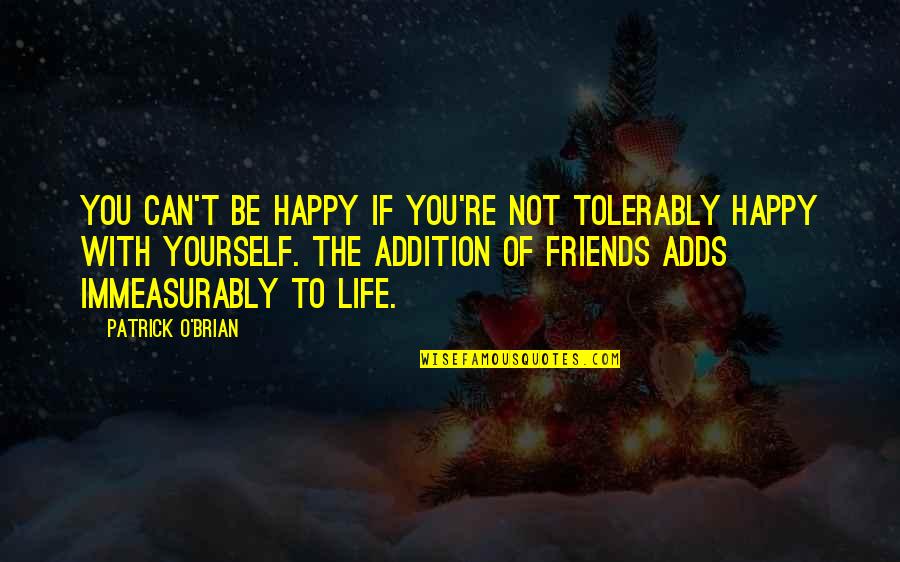 You can't be happy if you're not tolerably happy with yourself. The addition of friends adds immeasurably to life. —
Patrick O'Brian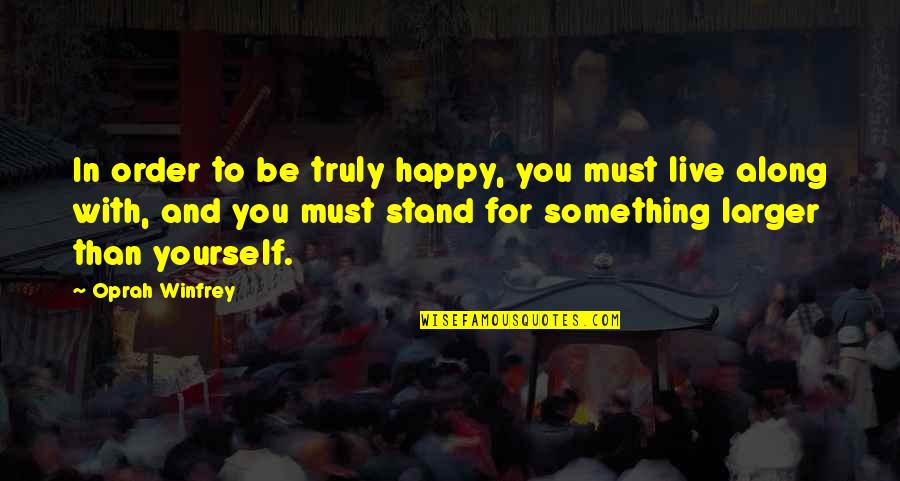 In order to be truly happy, you must live along with, and you must stand for something larger than yourself. —
Oprah Winfrey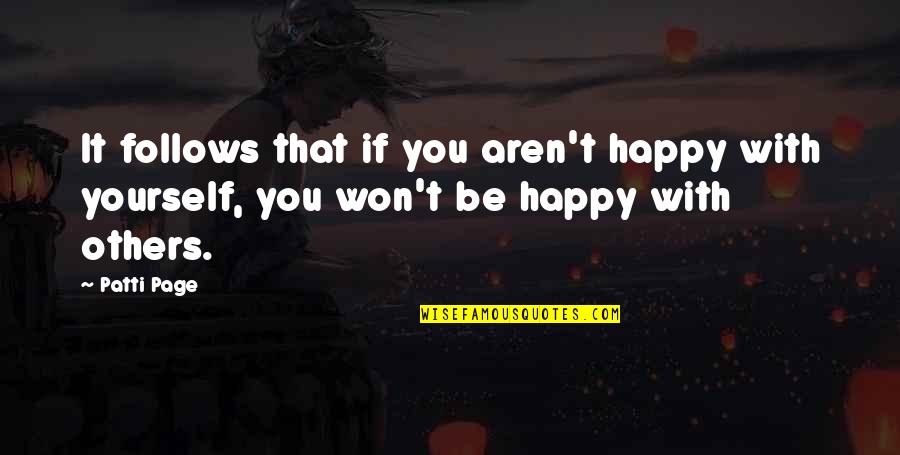 It follows that if you aren't happy with yourself, you won't be happy with others. —
Patti Page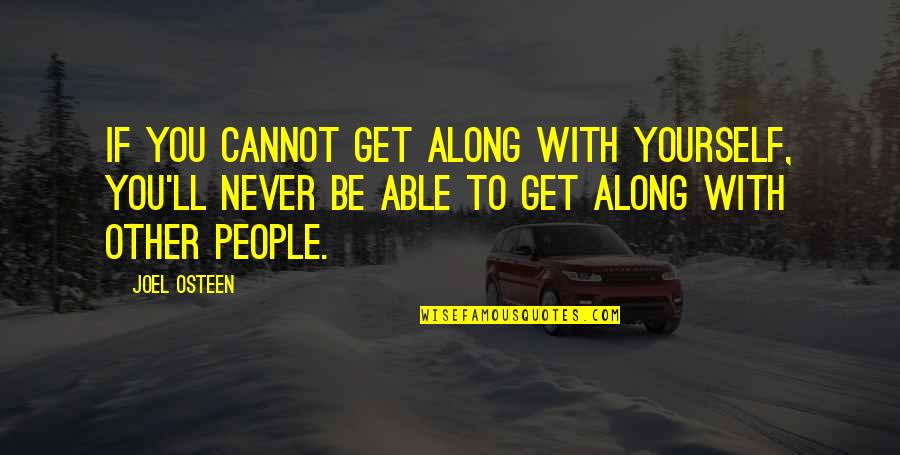 If you cannot get along with yourself, you'll never be able to get along with other people. —
Joel Osteen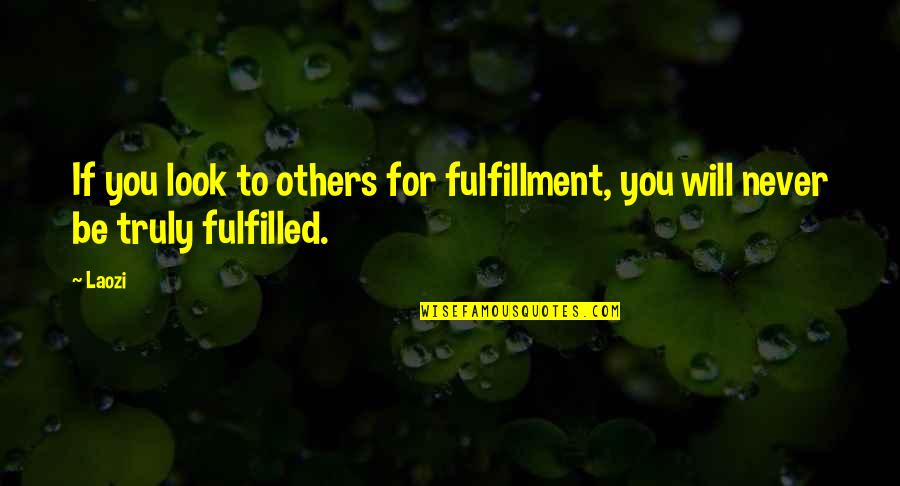 If you look to others for fulfillment, you will never be truly fulfilled. —
Laozi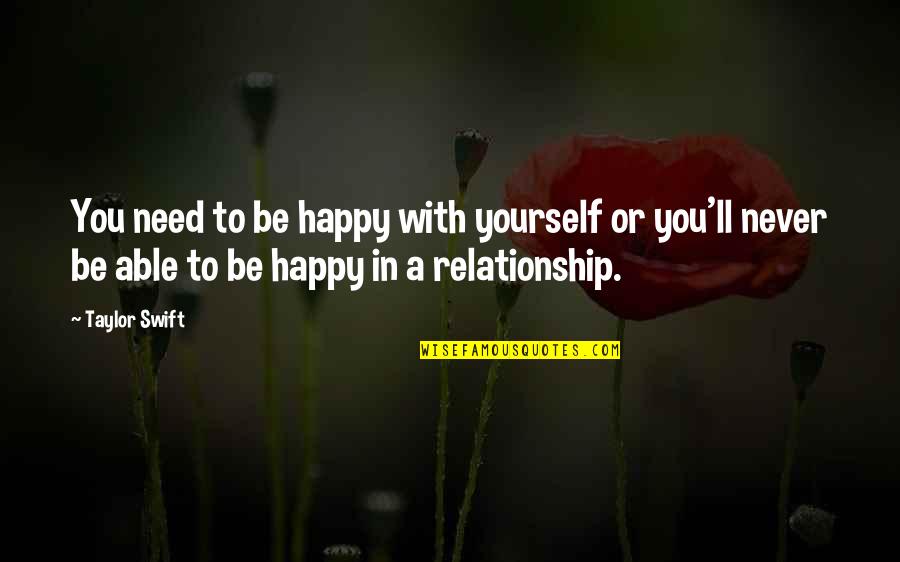 You need to
be happy with yourself
or you'll never be able to be happy in a relationship. —
Taylor Swift
Be yourself! Fill yourself up with light and fly! —
Jodi Livon
Be gentle with yourself. Think less and feel more. Be as happy as you can. You only have this moment. —
Dan Millman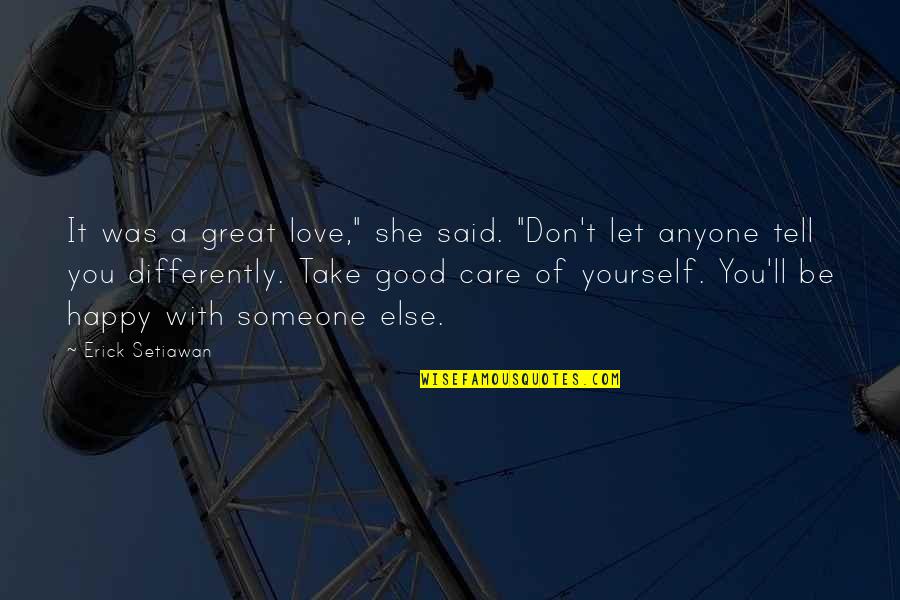 It was a great love," she said. "Don't let anyone tell you differently. Take good care of yourself. You'll be happy with someone else. —
Erick Setiawan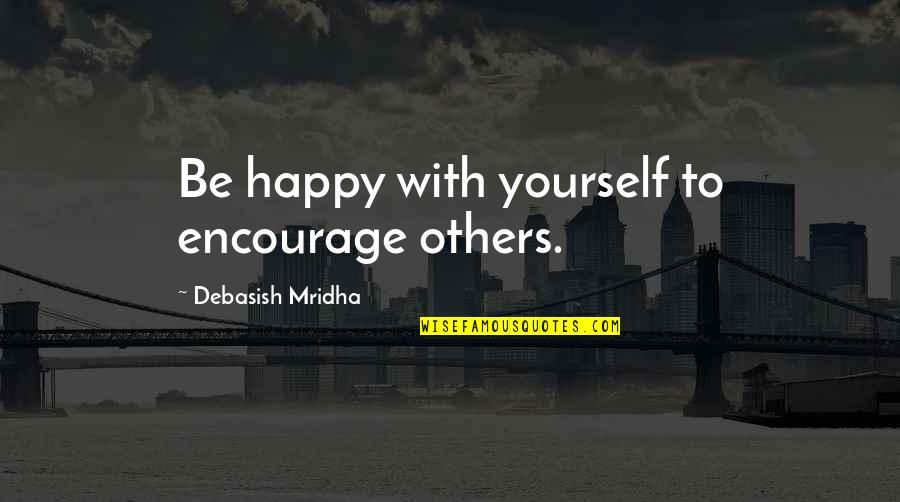 Be happy with yourself
to encourage others. —
Debasish Mridha