Barbara Pym Quotes
Collection of top 44 famous quotes about Barbara Pym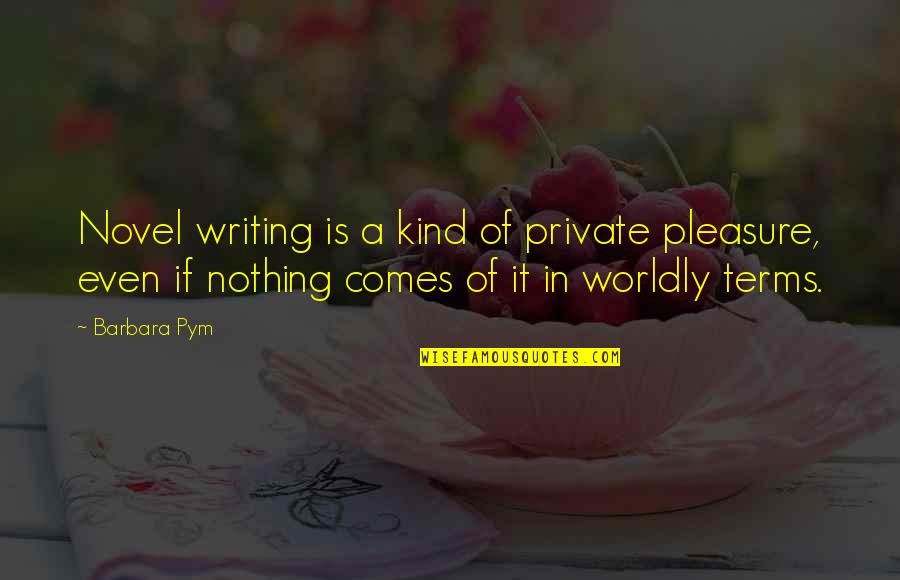 Novel writing is a kind of private pleasure, even if nothing comes of it in worldly terms.
—
Barbara Pym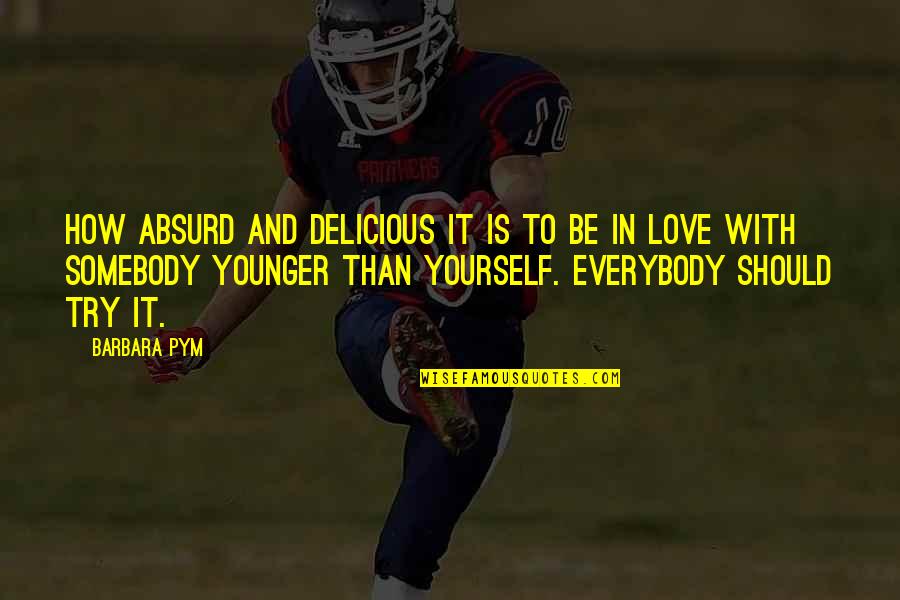 How absurd and delicious it is to be in love with somebody younger than yourself. Everybody should try it.
—
Barbara Pym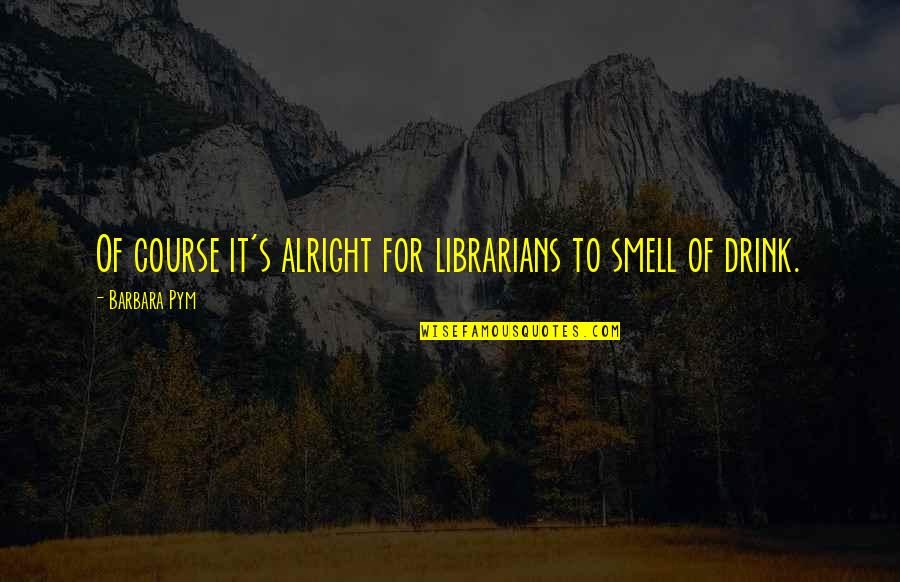 Of course it's alright for librarians to smell of drink.
—
Barbara Pym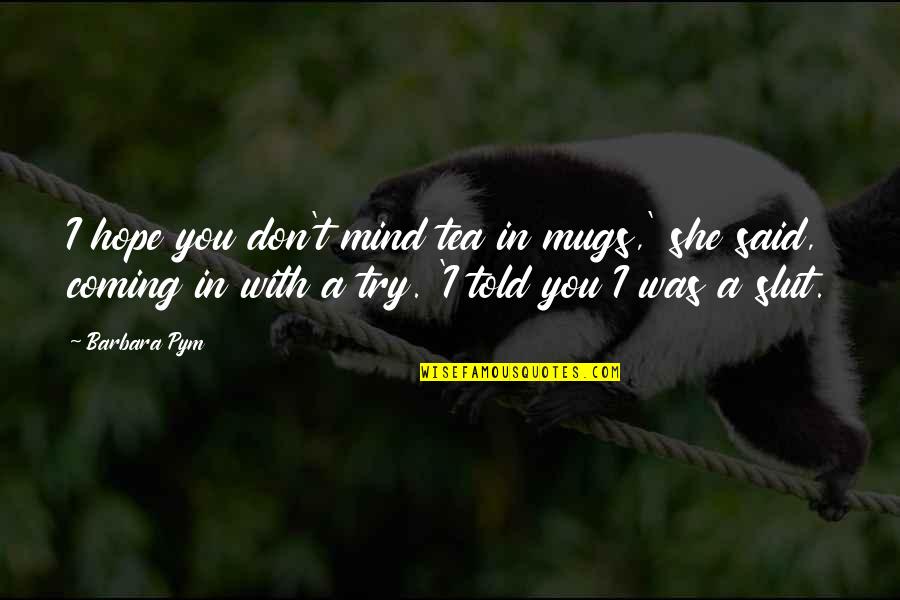 I hope you don't mind tea in mugs,' she said, coming in with a try. 'I told you I was a slut.
—
Barbara Pym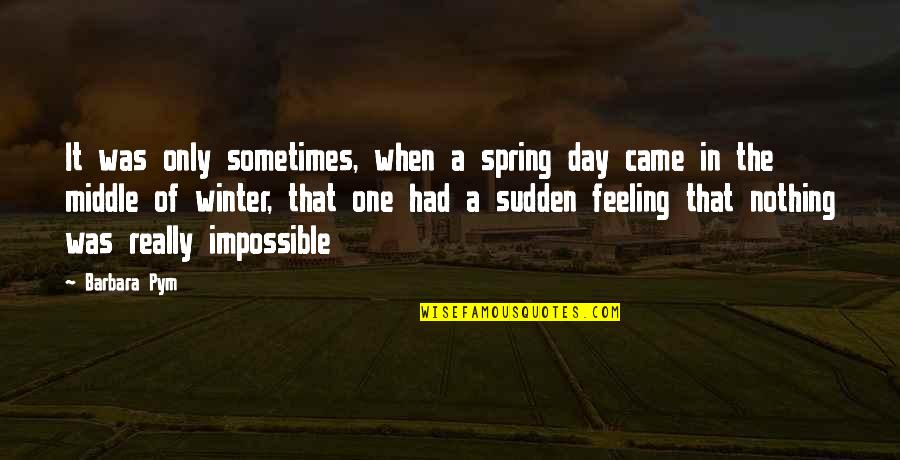 It was only sometimes, when a spring day came in the middle of winter, that one had a sudden feeling that nothing was really impossible
—
Barbara Pym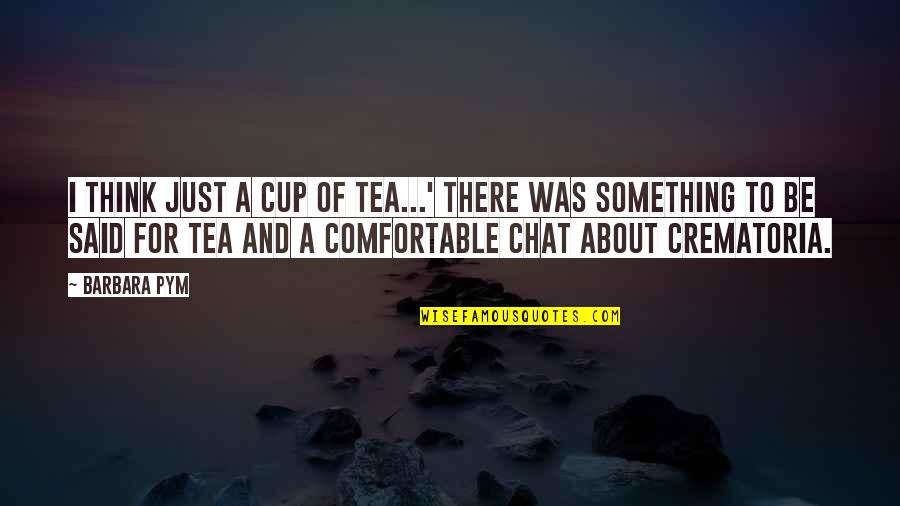 I think just a cup of tea...' There was something to be said for tea and a comfortable chat about crematoria.
—
Barbara Pym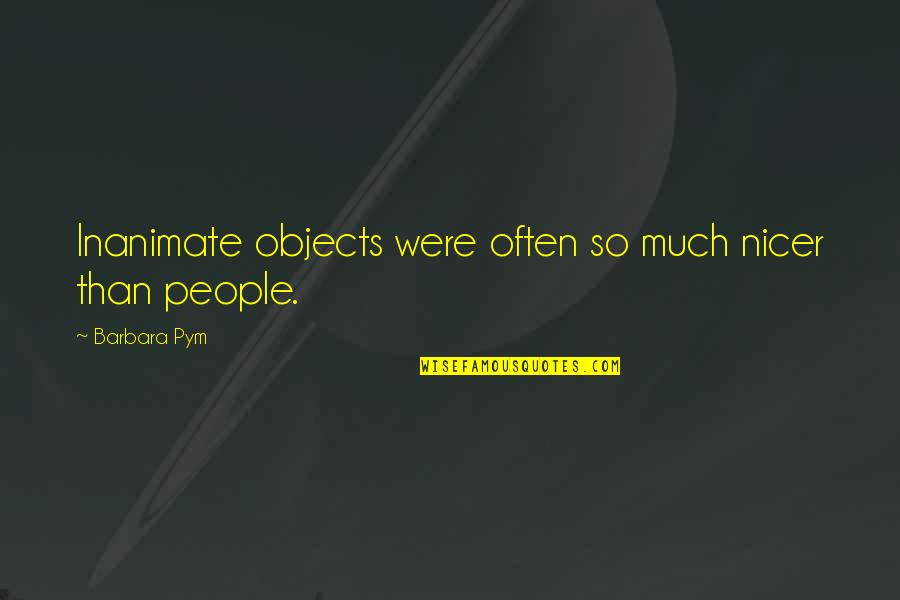 Inanimate objects were often so much nicer than people. —
Barbara Pym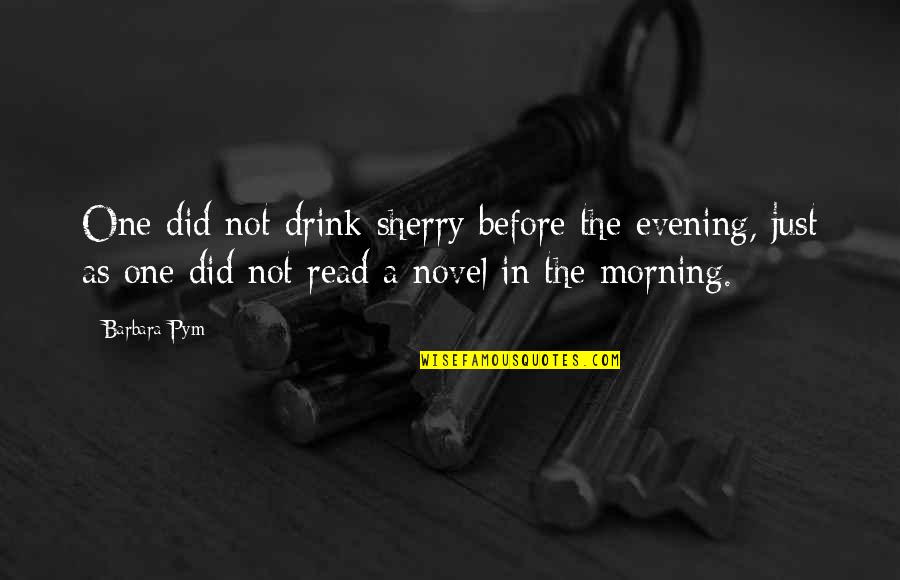 One did not drink sherry before the evening, just as one did not read a novel in the morning. —
Barbara Pym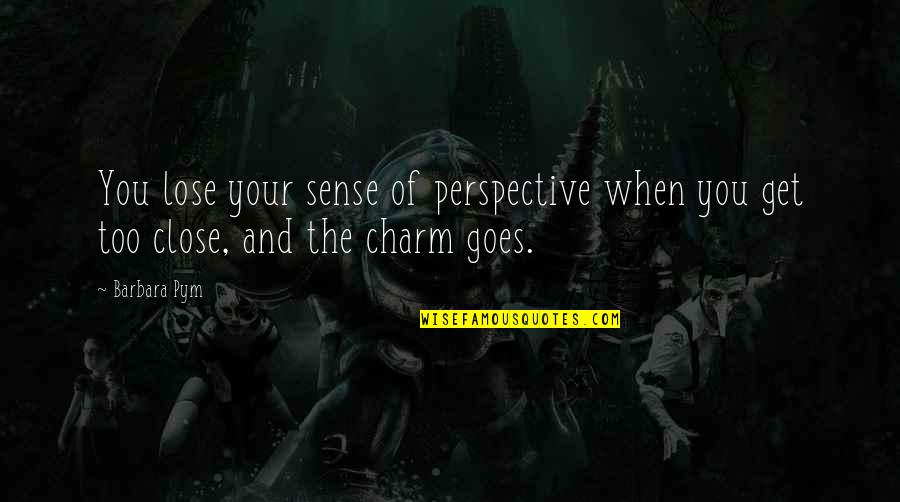 You lose your sense of perspective when you get too close, and the charm goes. —
Barbara Pym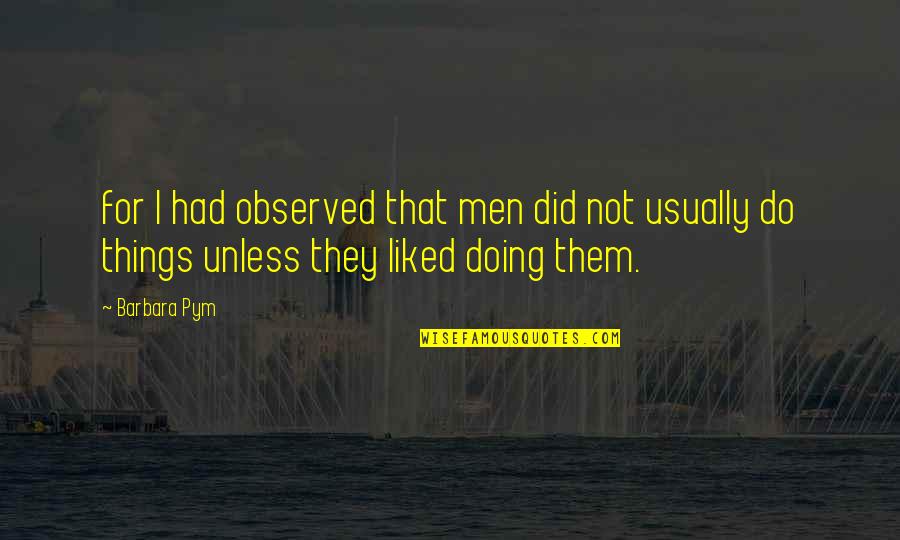 for I had observed that men did not usually do things unless they liked doing them. —
Barbara Pym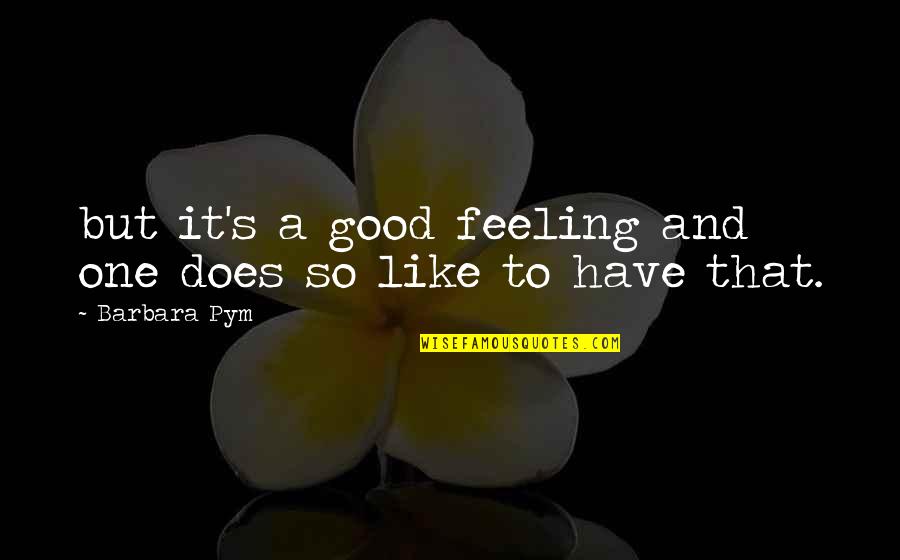 but it's a good feeling and one does so like to have that. —
Barbara Pym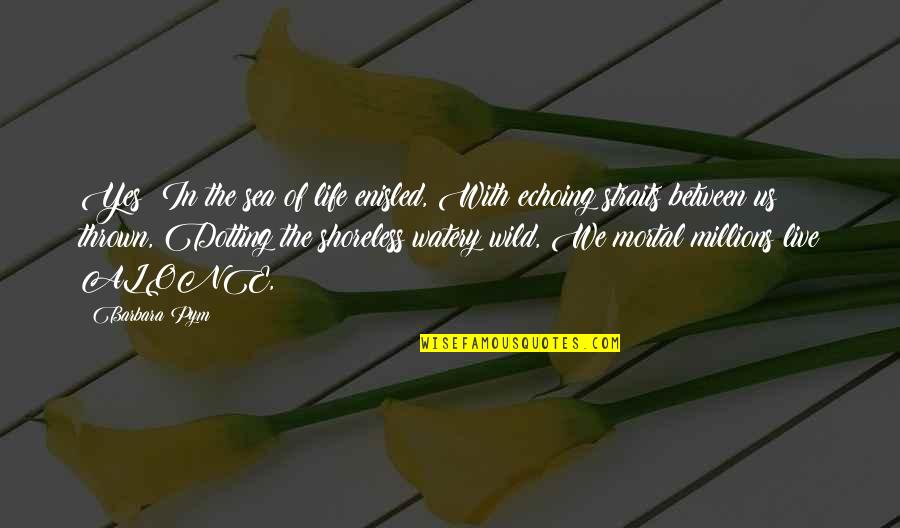 Yes! In the sea of life enisled, With echoing straits between us thrown, Dotting the shoreless watery wild, We mortal millions live ALONE, —
Barbara Pym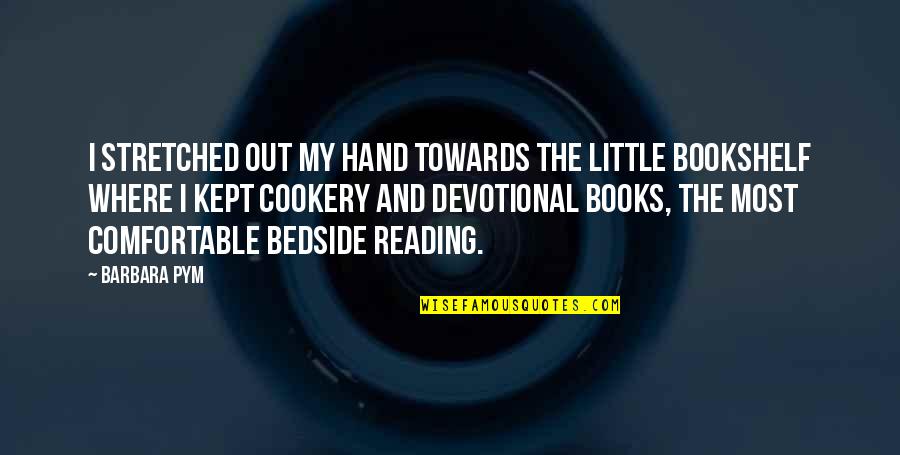 I stretched out my hand towards the little bookshelf where I kept cookery and devotional books, the most comfortable bedside reading. —
Barbara Pym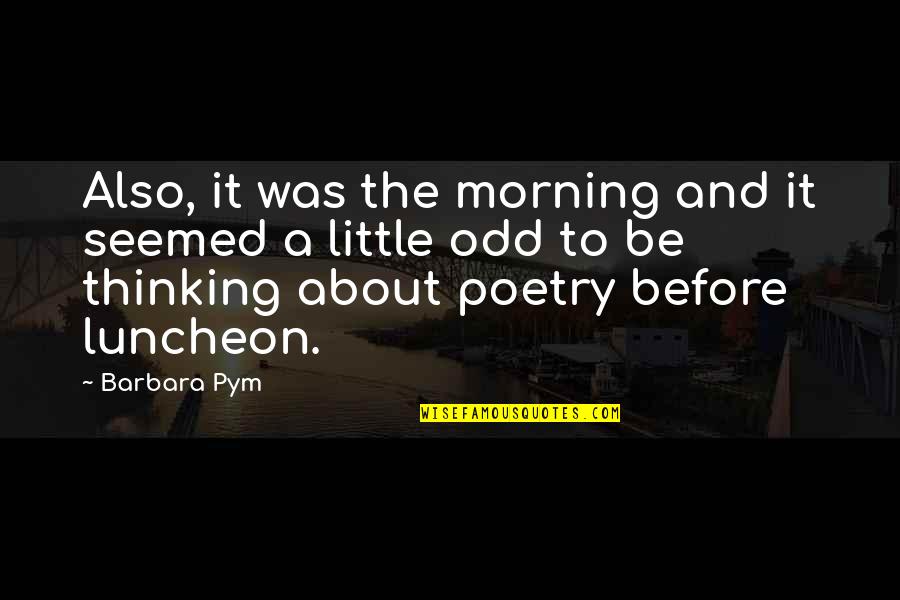 Also, it was the morning and it seemed a little odd to be thinking about poetry before luncheon. —
Barbara Pym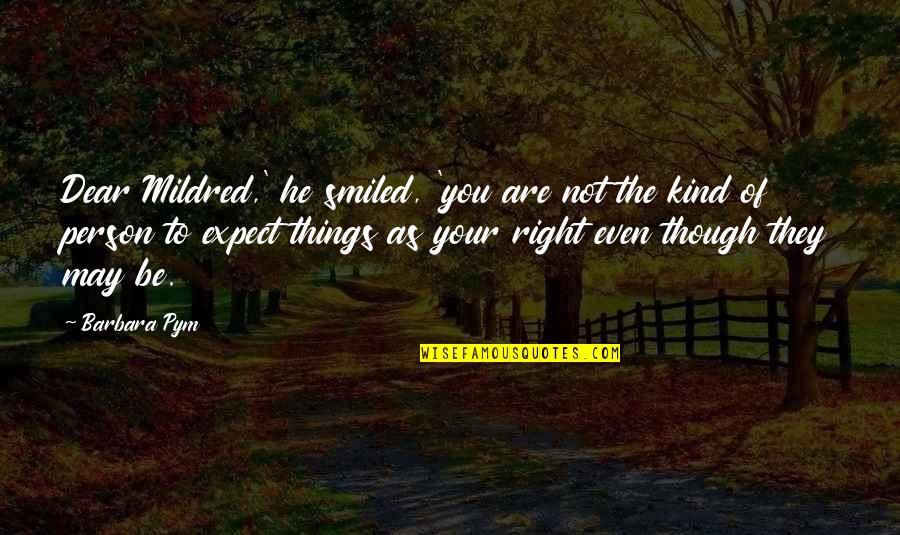 Dear Mildred,' he smiled, 'you are not the kind of person to expect things as your right even though they may be. —
Barbara Pym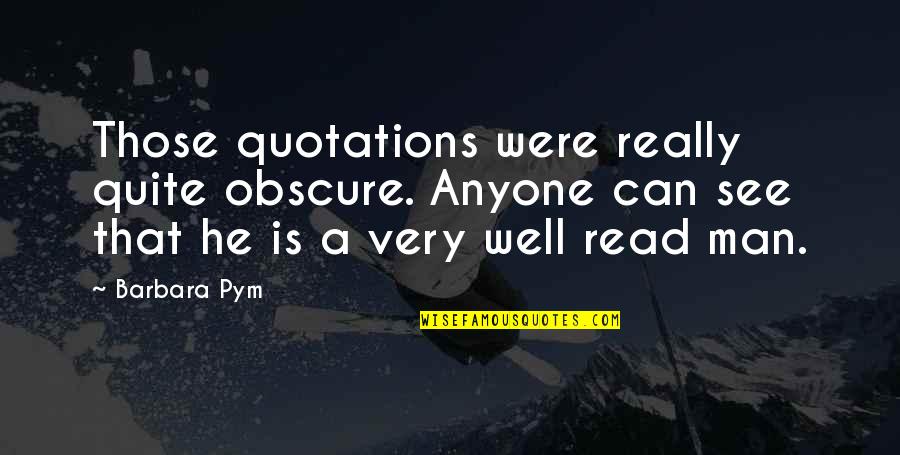 Those quotations were really quite obscure. Anyone can see that he is a very well read man. —
Barbara Pym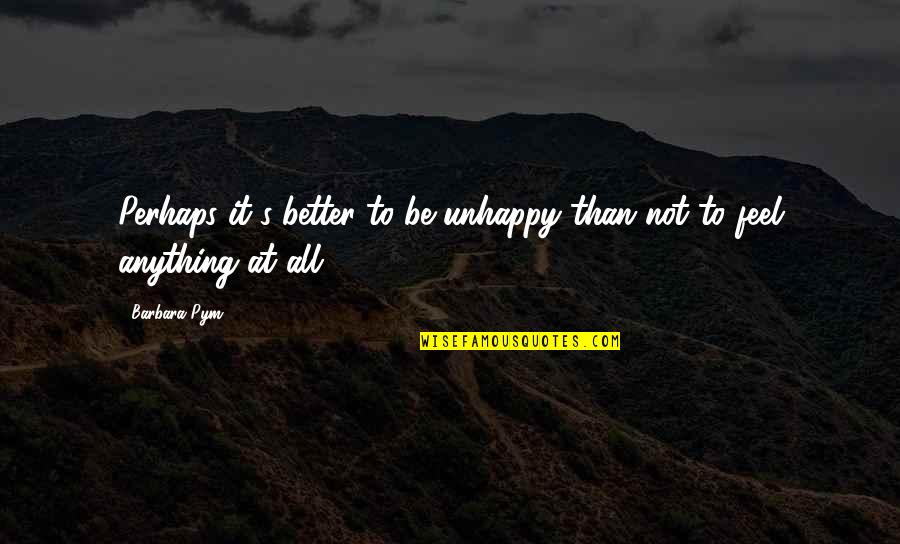 Perhaps it's better to be unhappy than not to feel anything at all. —
Barbara Pym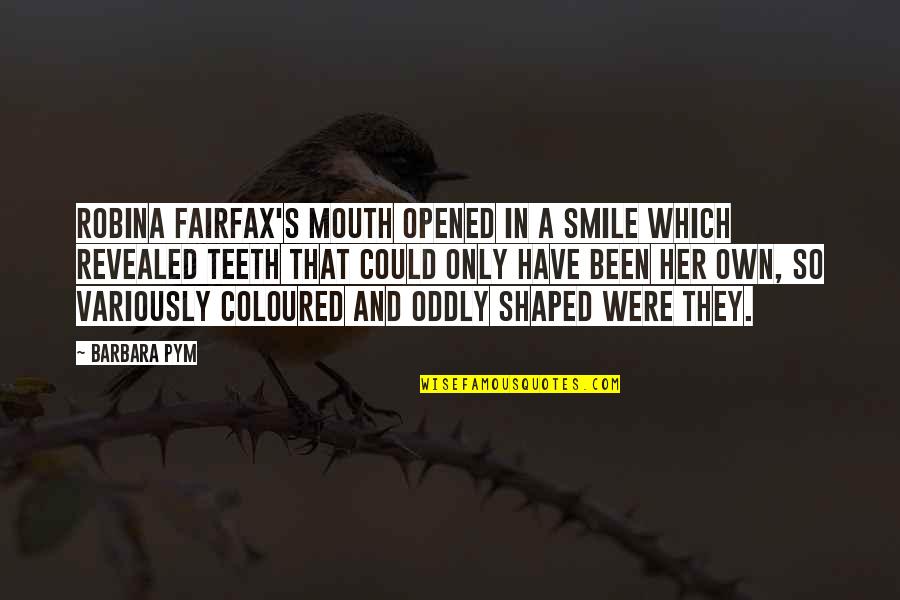 Robina Fairfax's mouth opened in a smile which revealed teeth that could only have been her own, so variously coloured and oddly shaped were they. —
Barbara Pym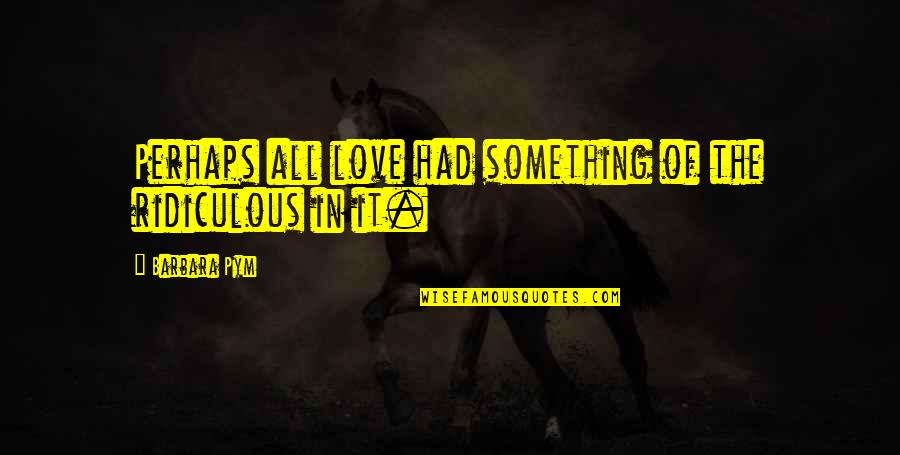 Perhaps all love had something of the ridiculous in it. —
Barbara Pym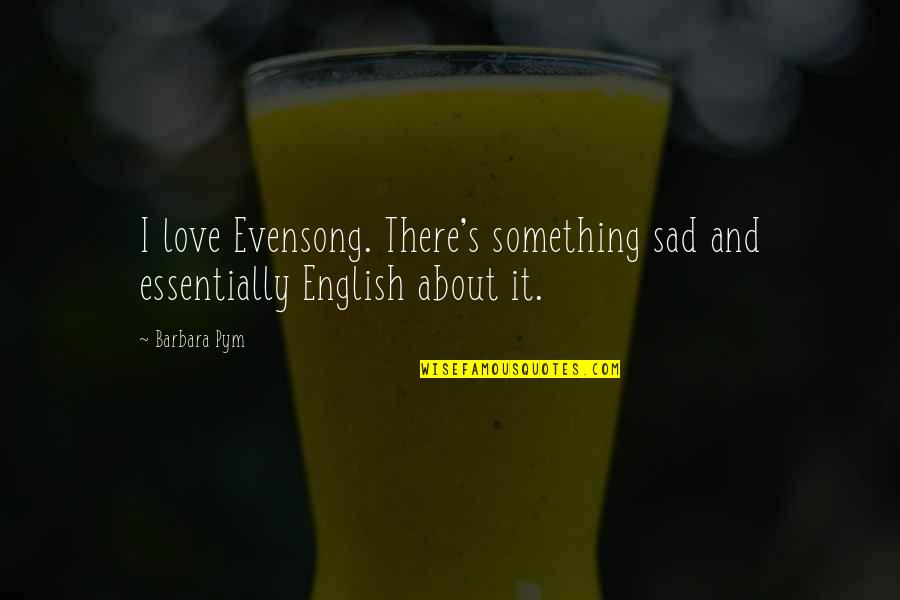 I love Evensong. There's something sad and essentially English about it. —
Barbara Pym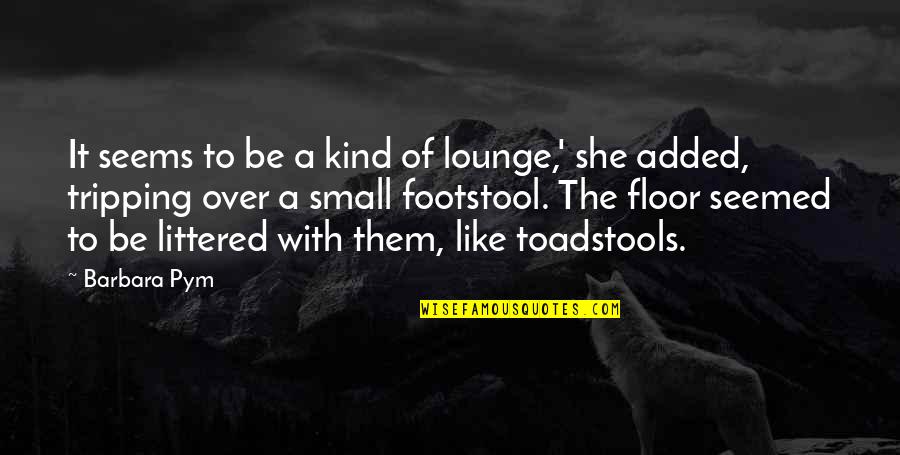 It seems to be a kind of lounge,' she added, tripping over a small footstool. The floor seemed to be littered with them, like toadstools. —
Barbara Pym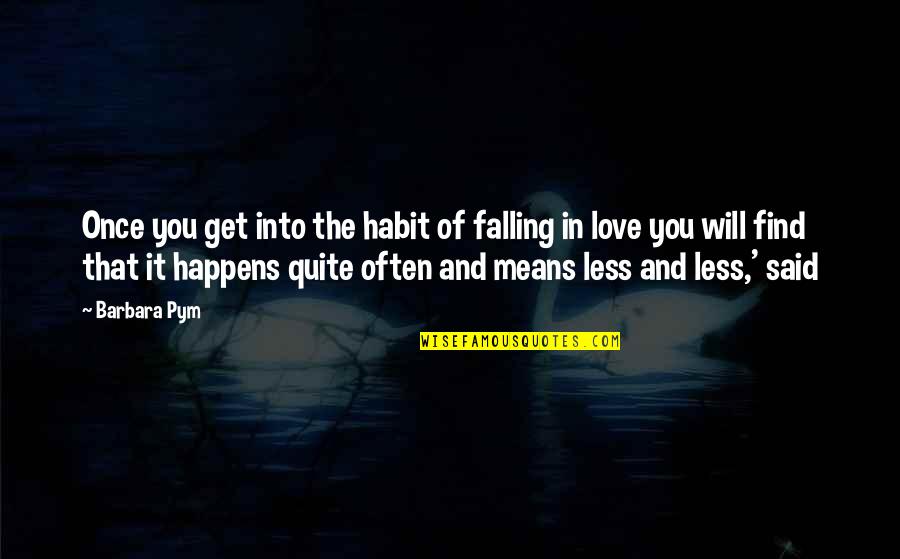 Once you get into the habit of falling in love you will find that it happens quite often and means less and less,' said —
Barbara Pym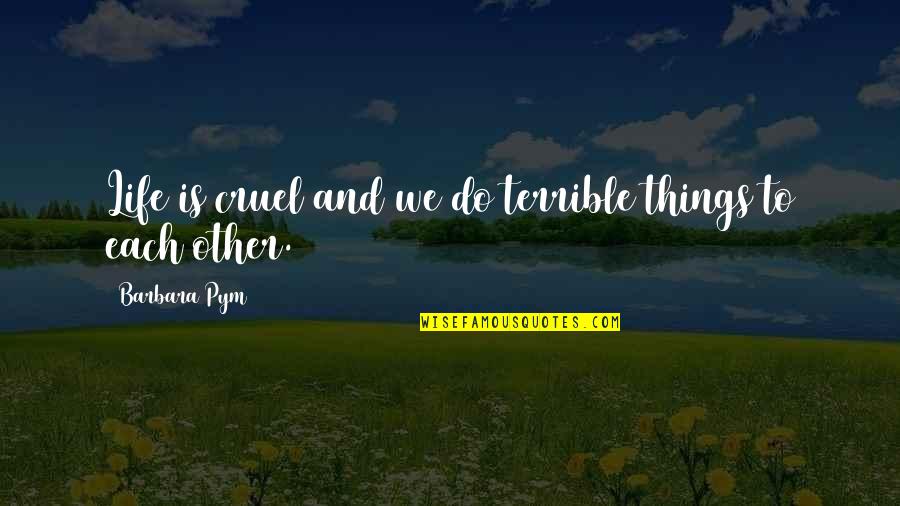 Life is cruel and we do terrible things to each other. —
Barbara Pym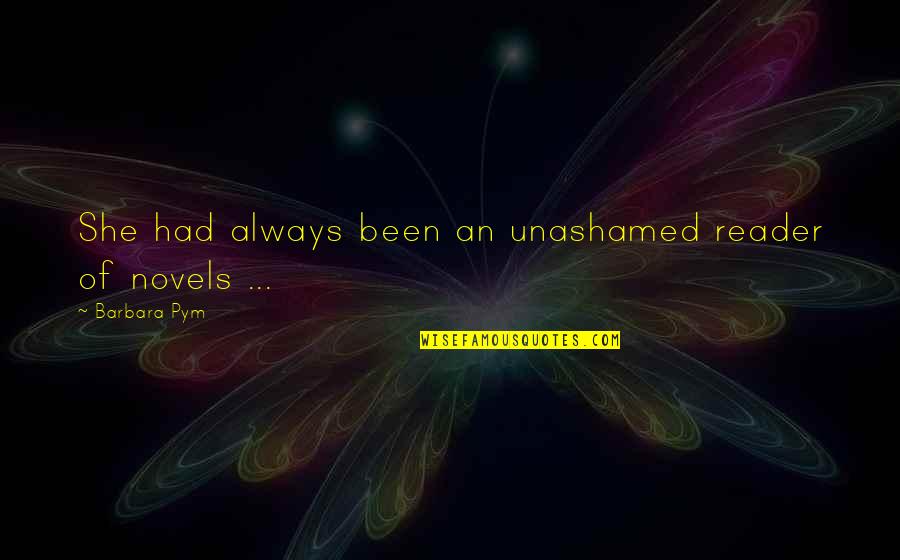 She had always been an unashamed reader of novels ... —
Barbara Pym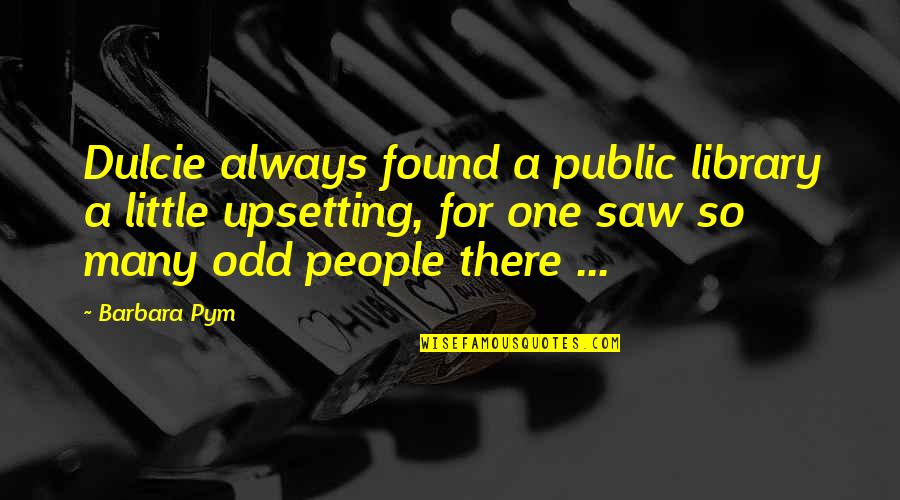 Dulcie always found a public library a little upsetting, for one saw so many odd people there ... —
Barbara Pym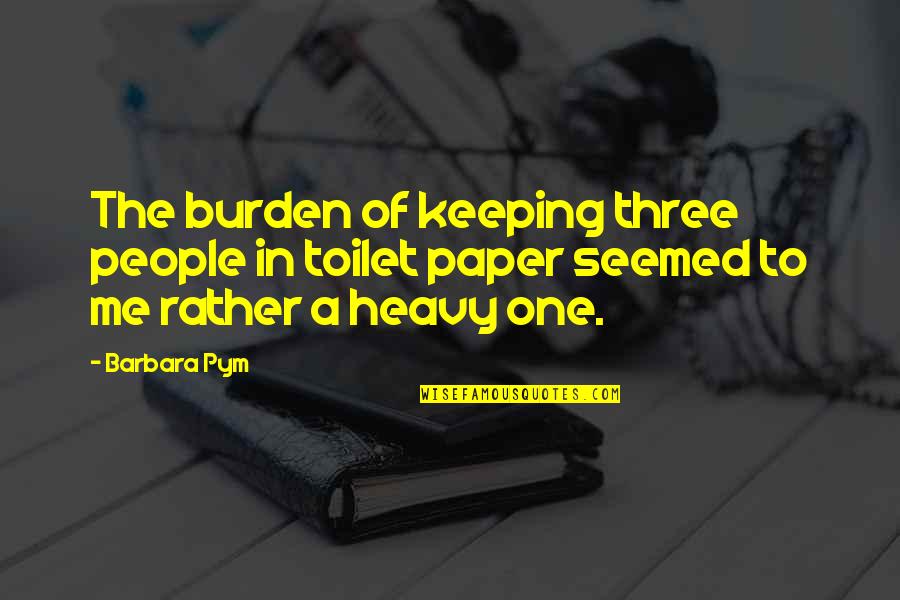 The burden of keeping three people in toilet paper seemed to me rather a heavy one. —
Barbara Pym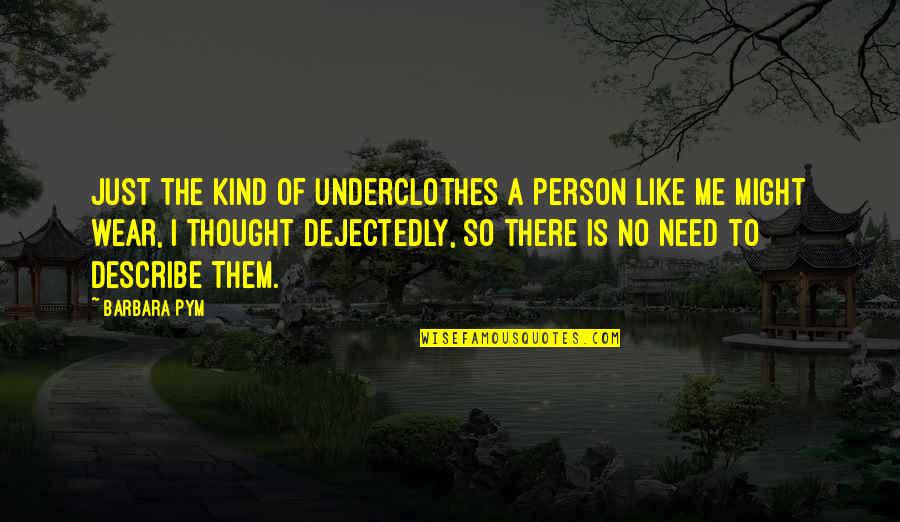 Just the kind of underclothes a person like me might wear, I thought dejectedly, so there is no need to describe them. —
Barbara Pym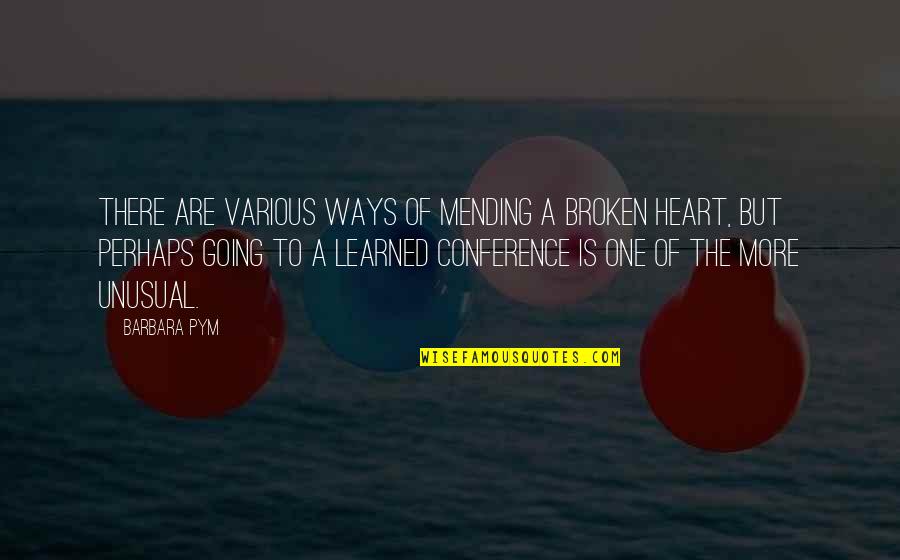 There are various ways of mending a broken heart, but perhaps going to a learned conference is one of the more unusual. —
Barbara Pym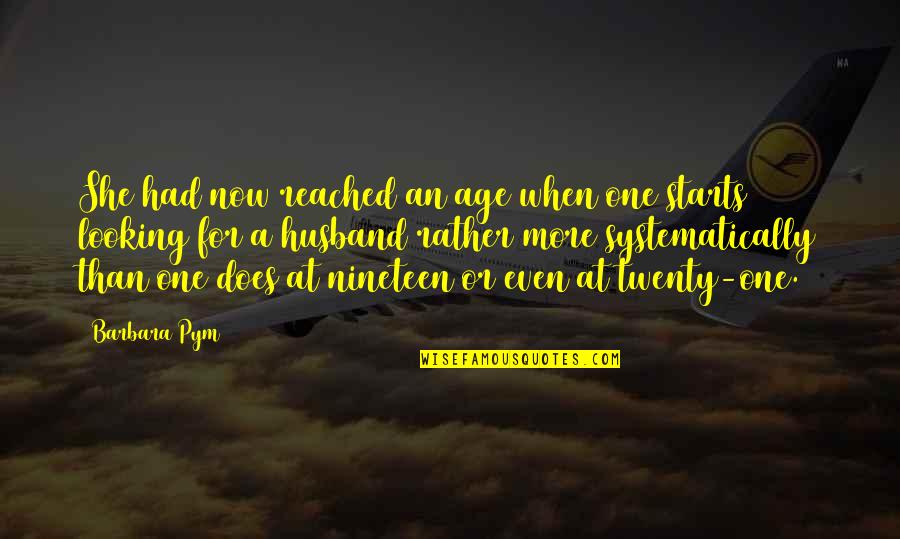 She had now reached an age when one starts looking for a husband rather more systematically than one does at nineteen or even at twenty-one. —
Barbara Pym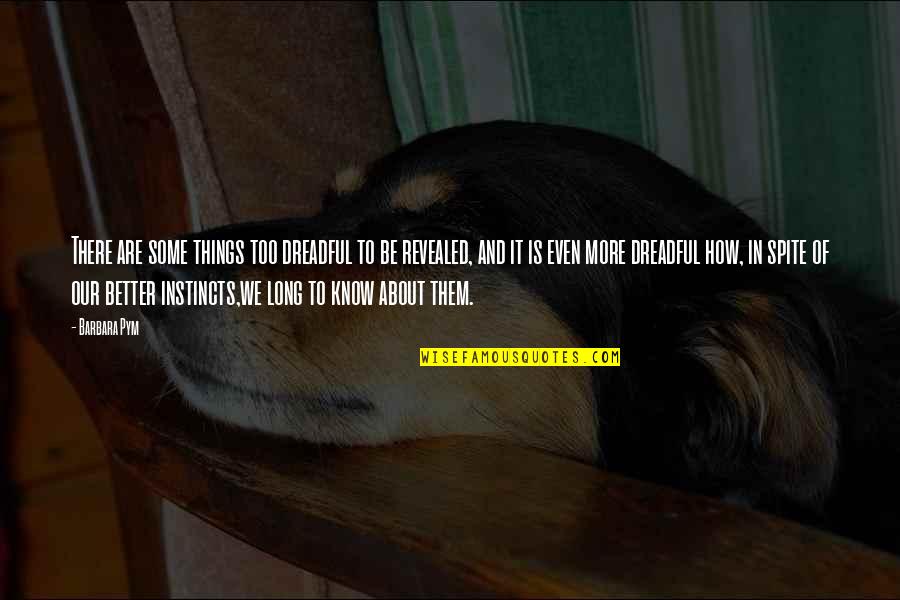 There are some things too dreadful to be revealed, and it is even more dreadful how, in spite of our better instincts,we long to know about them. —
Barbara Pym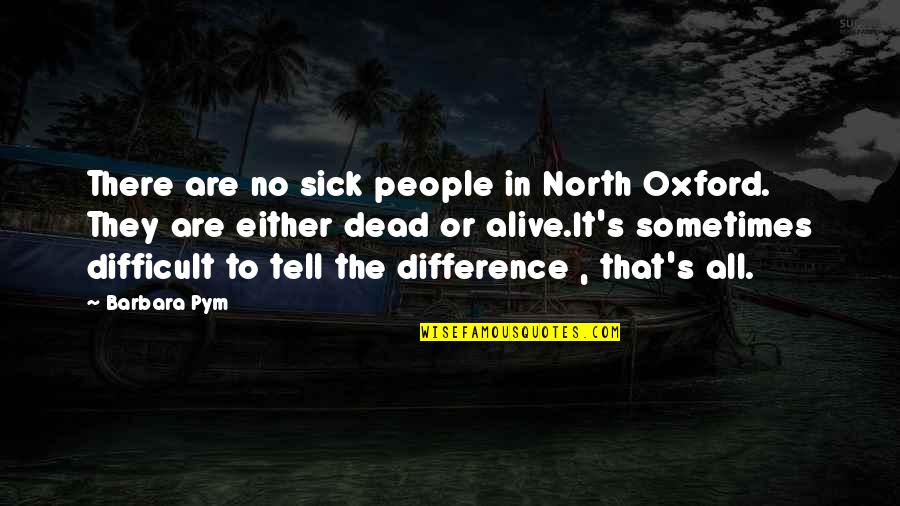 There are no sick people in North Oxford. They are either dead or alive.It's sometimes difficult to tell the difference , that's all. —
Barbara Pym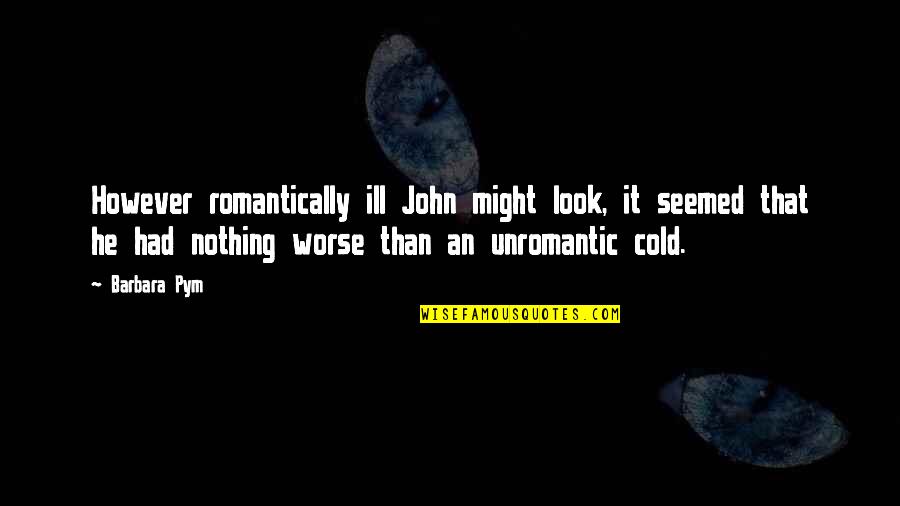 However romantically ill John might look, it seemed that he had nothing worse than an unromantic cold. —
Barbara Pym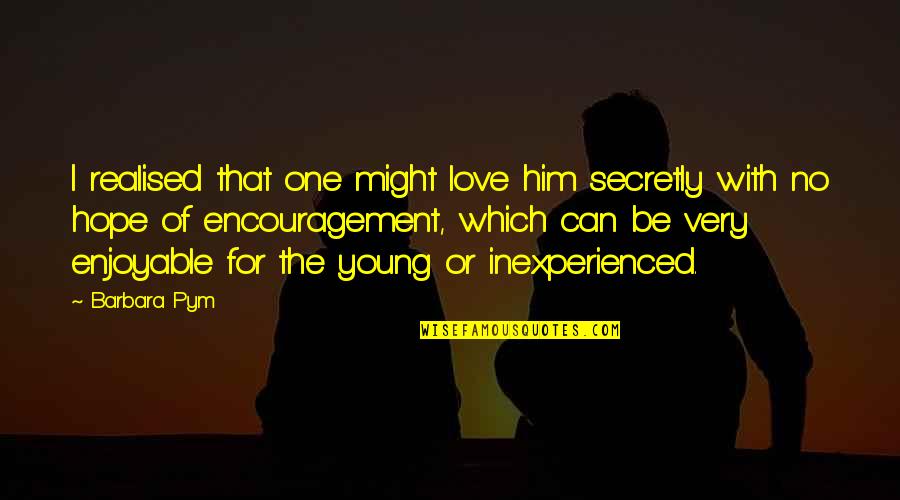 I realised that one might love him secretly with no hope of encouragement, which can be very enjoyable for the young or inexperienced. —
Barbara Pym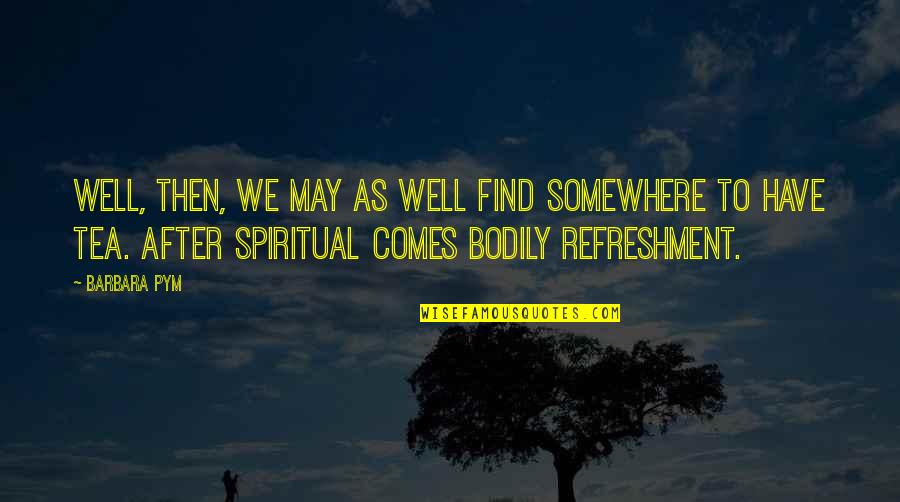 Well, then, we may as well find somewhere to have tea. After spiritual comes bodily refreshment. —
Barbara Pym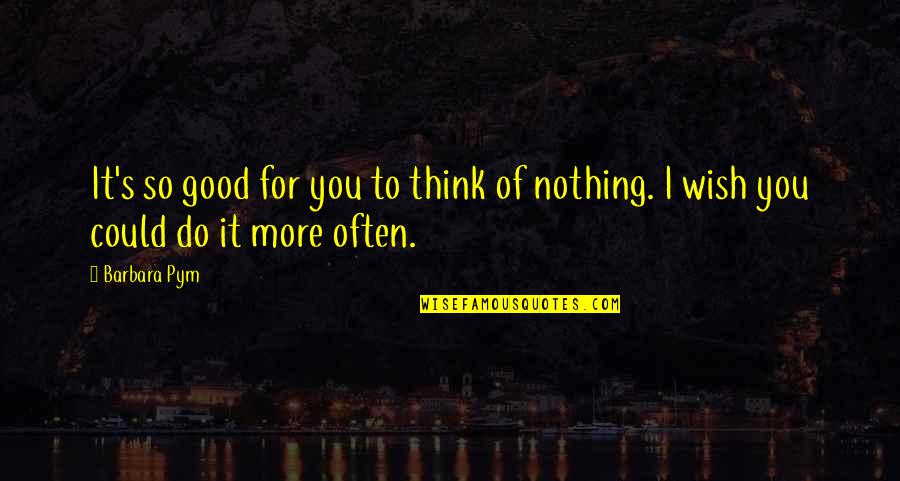 It's so good for you to think of nothing. I wish you could do it more often. —
Barbara Pym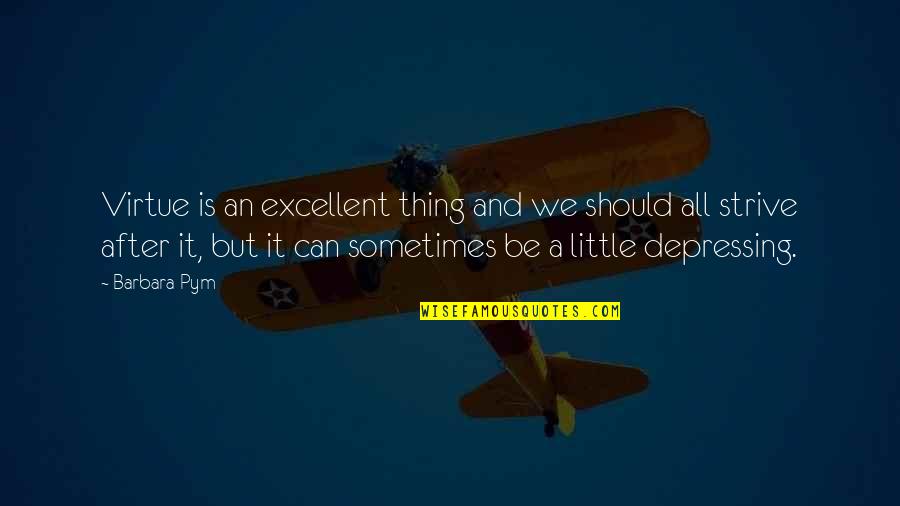 Virtue is an excellent thing and we should all strive after it, but it can sometimes be a little depressing. —
Barbara Pym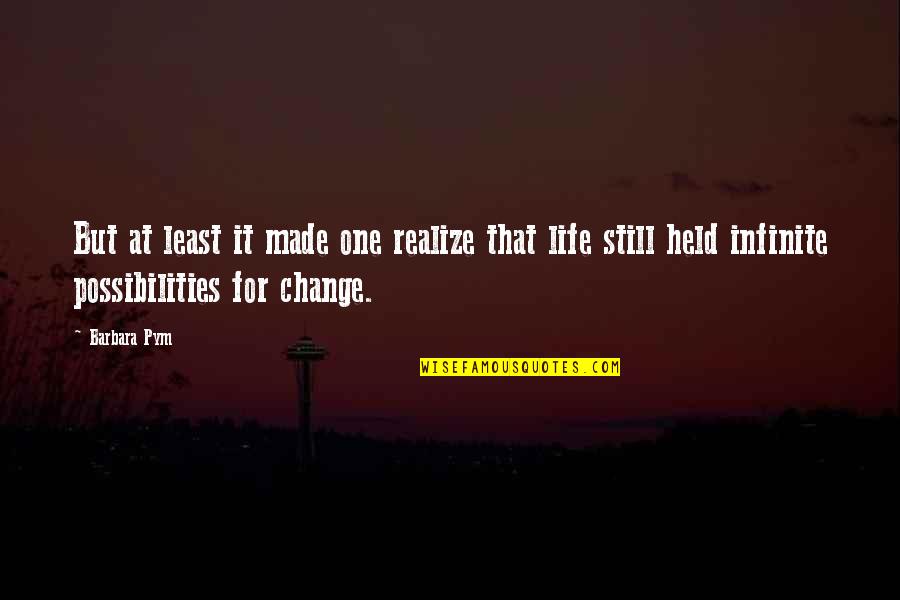 But at least it made one realize that life still held infinite possibilities for change. —
Barbara Pym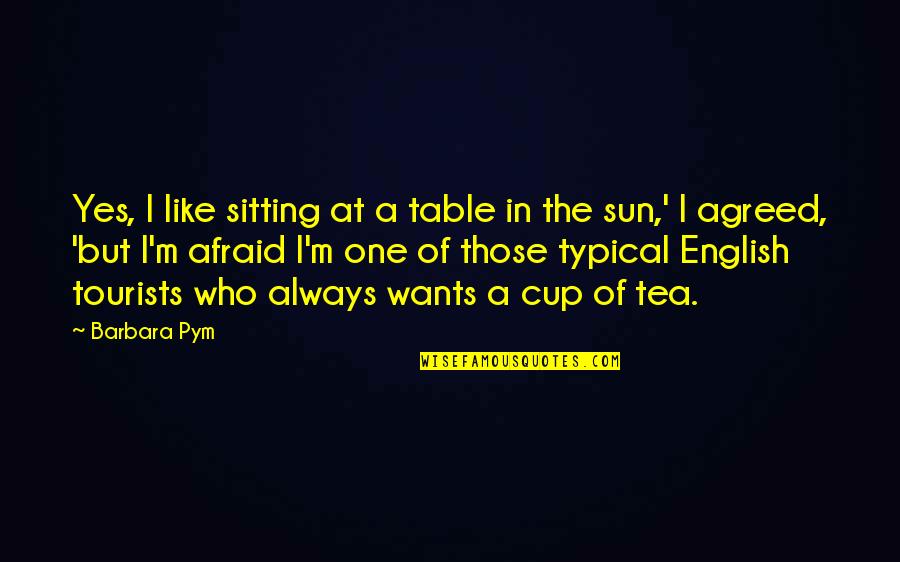 Yes, I like sitting at a table in the sun,' I agreed, 'but I'm afraid I'm one of those typical English tourists who always wants a cup of tea. —
Barbara Pym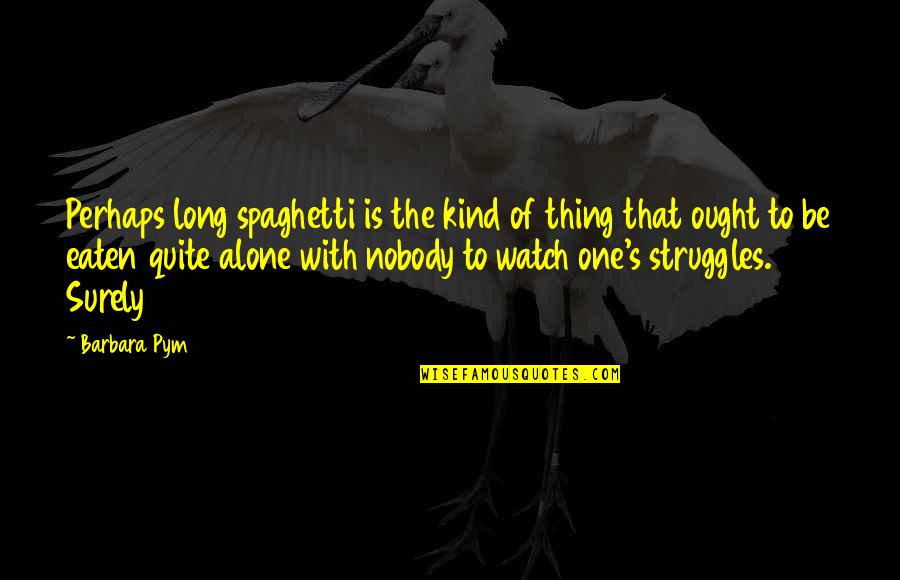 Perhaps long spaghetti is the kind of thing that ought to be eaten quite alone with nobody to watch one's struggles. Surely —
Barbara Pym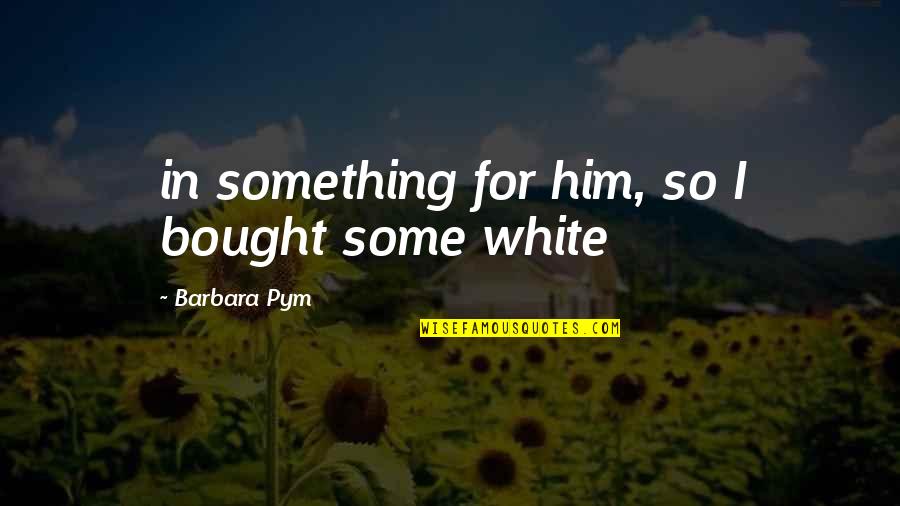 in something for him, so I bought some white —
Barbara Pym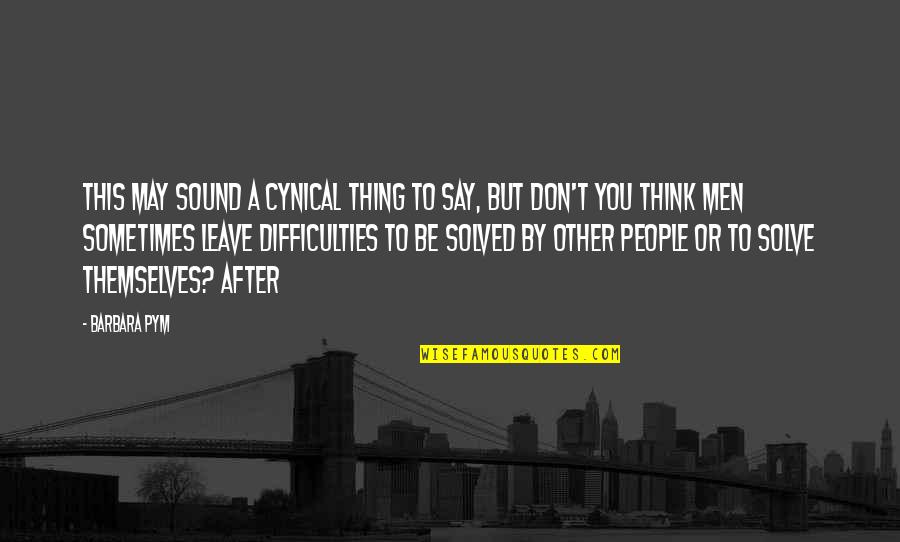 This may sound a cynical thing to say, but don't you think men sometimes leave difficulties to be solved by other people or to solve themselves? After —
Barbara Pym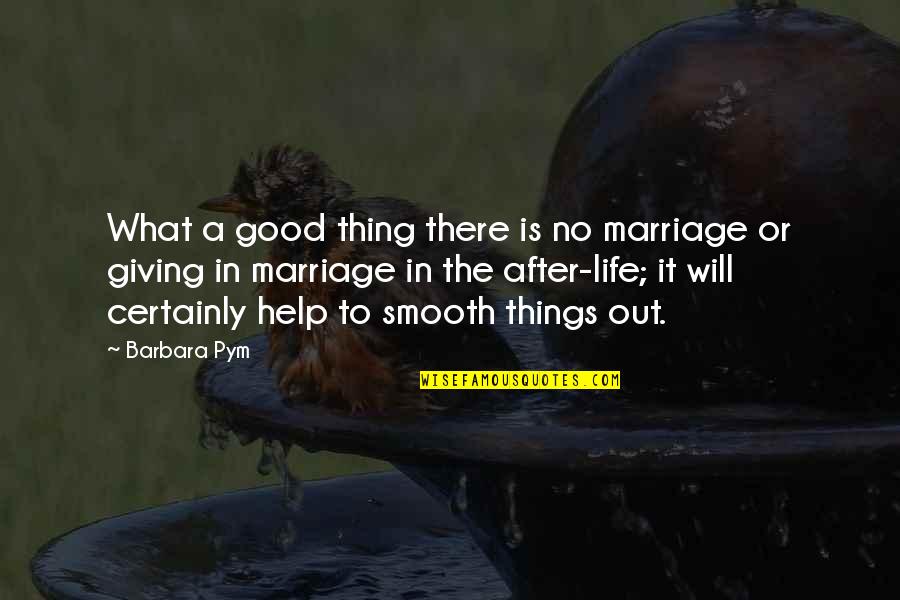 What a good thing there is no marriage or giving in marriage in the after-life; it will certainly help to smooth things out. —
Barbara Pym
If only one could clear out one's mind and heart as ruthlessly as one did one's wardrobe. —
Barbara Pym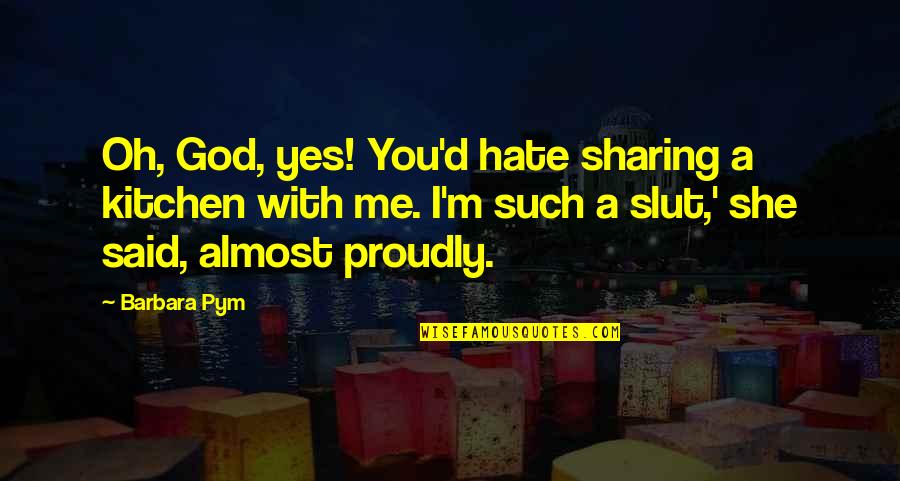 Oh, God, yes! You'd hate sharing a kitchen with me. I'm such a slut,' she said, almost proudly. —
Barbara Pym