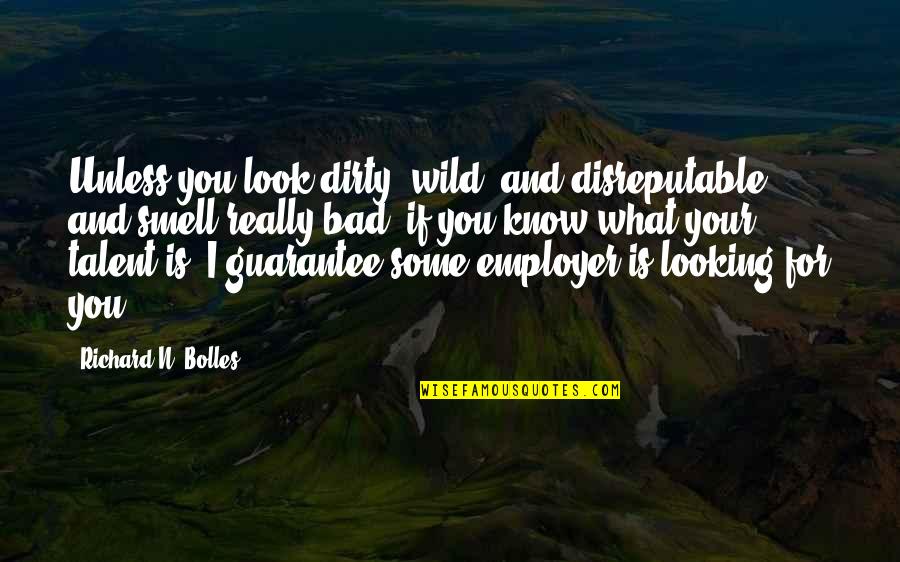 Unless you look dirty, wild, and disreputable, and smell really bad, if you know what your talent is, I guarantee some employer is looking for you
—
Richard N. Bolles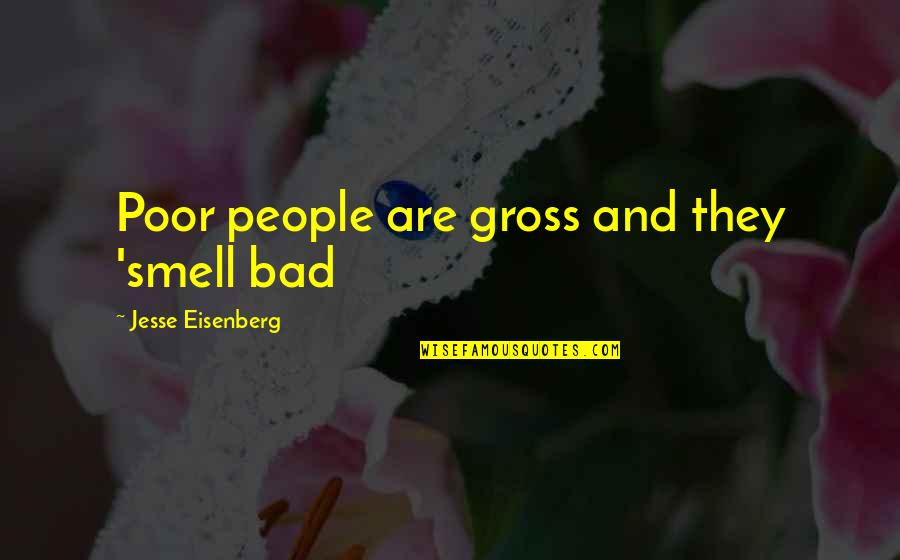 Poor people are gross and they 'smell bad
—
Jesse Eisenberg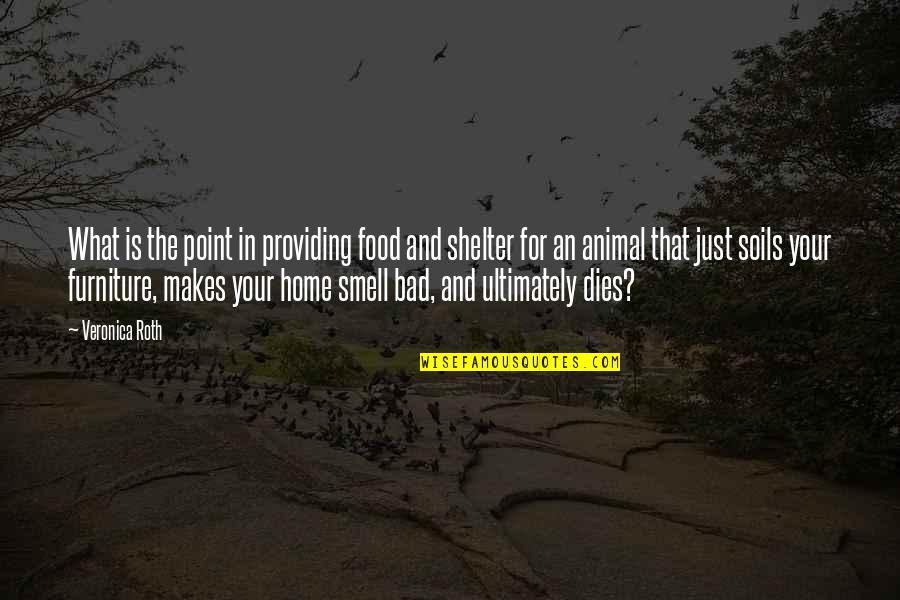 What is the point in providing food and shelter for an animal that just soils your furniture, makes your home smell bad, and ultimately dies?
—
Veronica Roth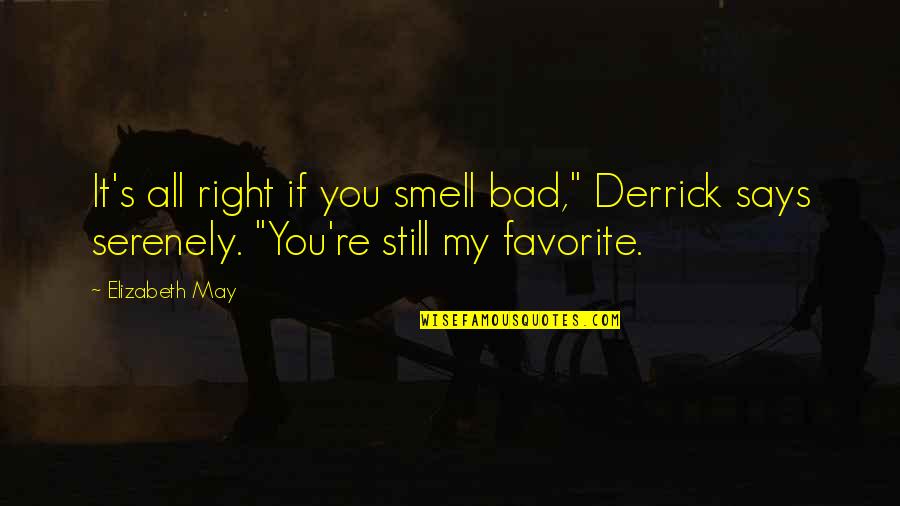 It's all right if you smell bad," Derrick says serenely. "You're still my favorite.
—
Elizabeth May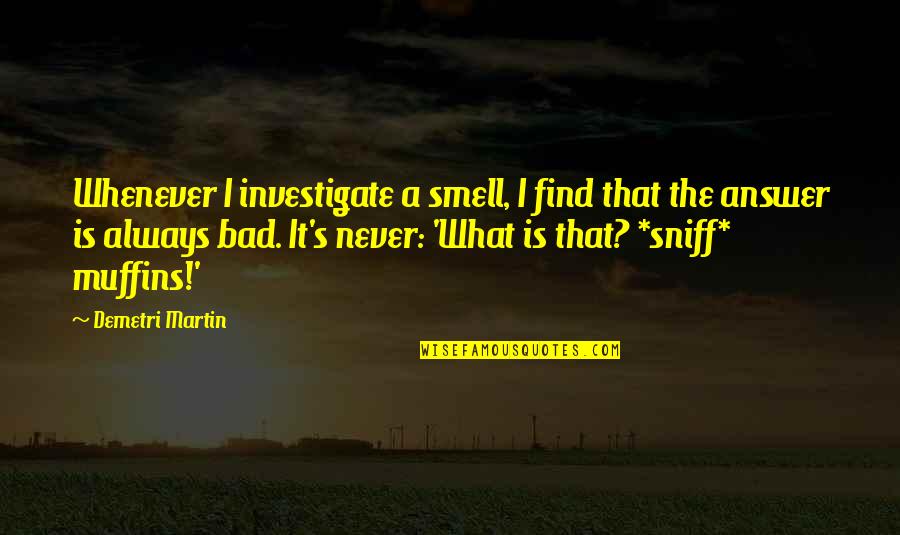 Whenever I investigate a smell, I find that the answer is always bad. It's never: 'What is that? *sniff* muffins!'
—
Demetri Martin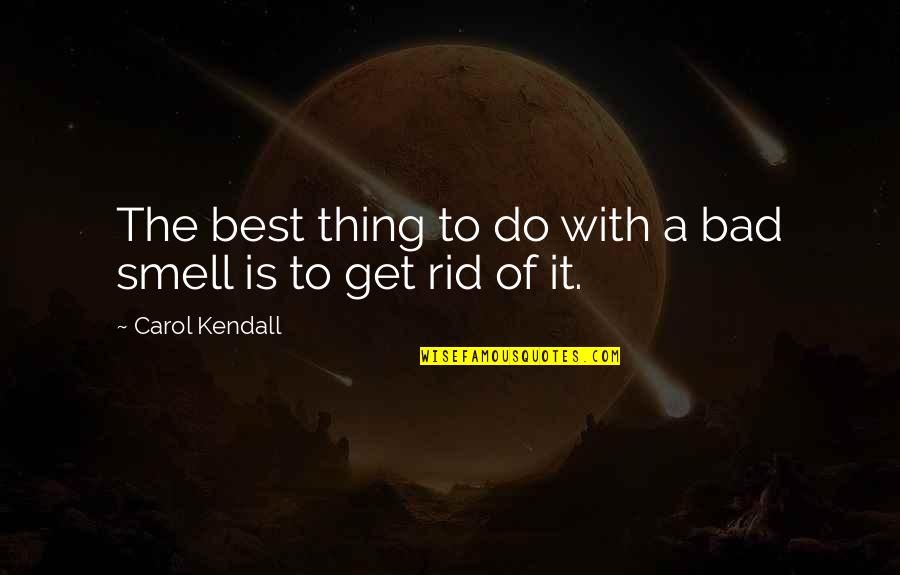 The best thing to do with a bad smell is to get rid of it.
—
Carol Kendall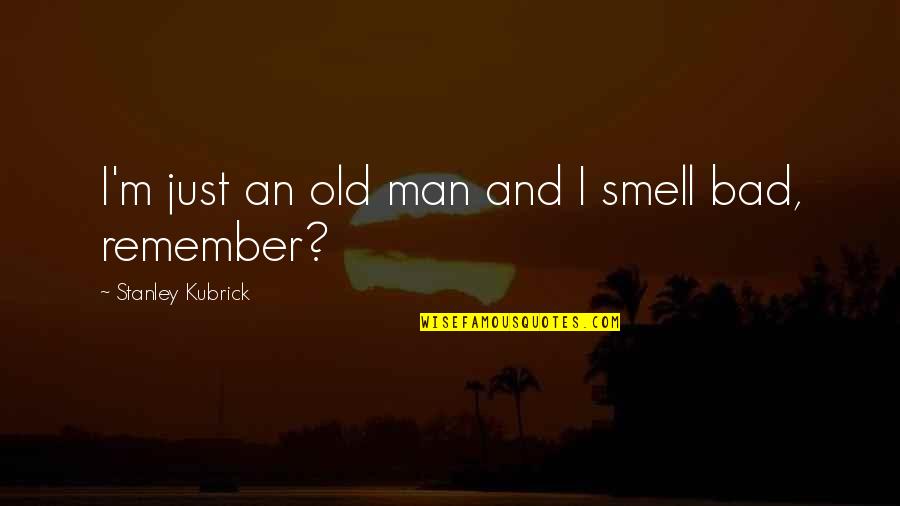 I'm just an old man and I smell bad, remember?
—
Stanley Kubrick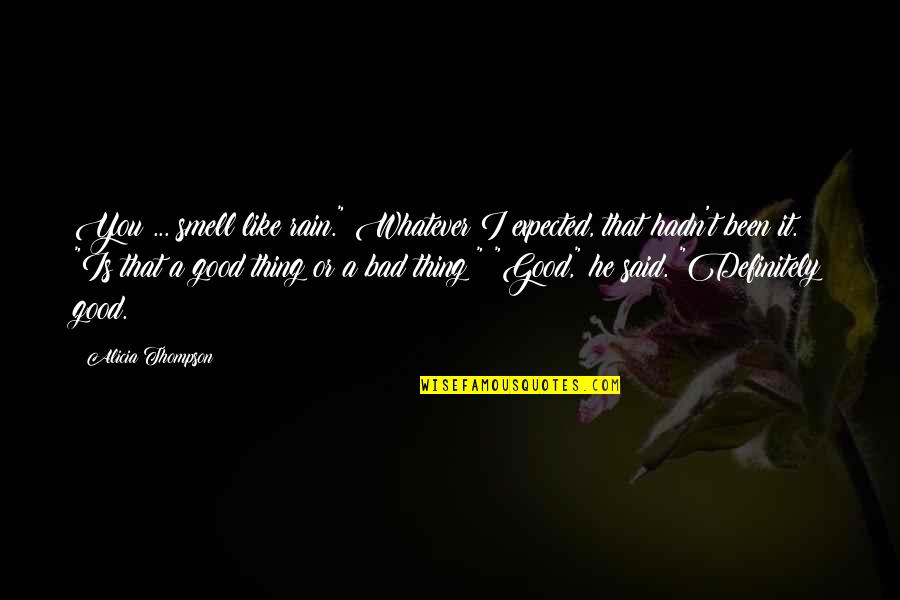 You ... smell like rain." Whatever I expected, that hadn't been it. "Is that a good thing or a bad thing?" "Good," he said. "Definitely good.
—
Alicia Thompson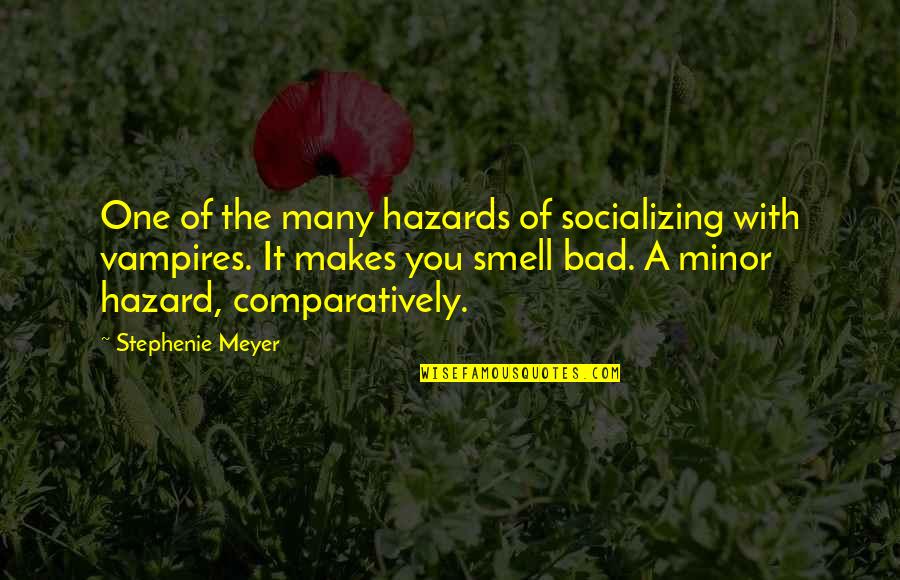 One of the many hazards of socializing with vampires. It makes you smell bad. A minor hazard, comparatively. —
Stephenie Meyer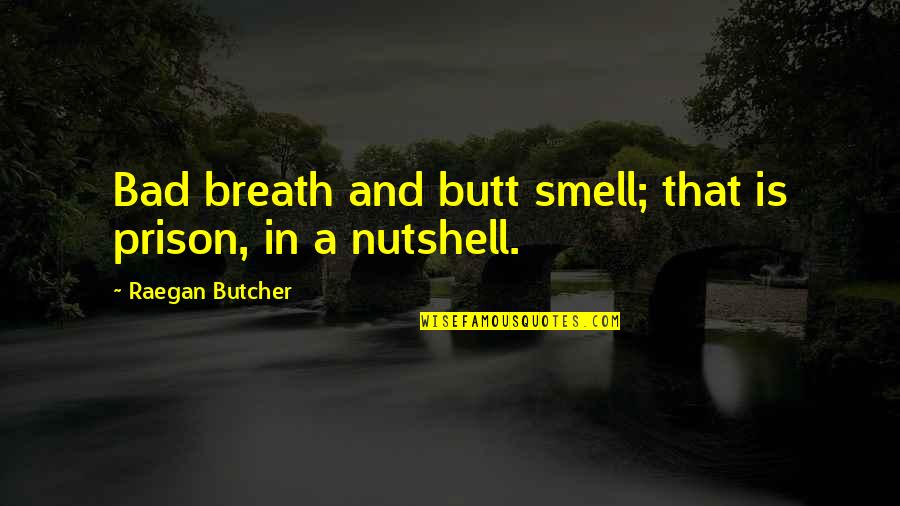 Bad breath and butt smell; that is prison, in a nutshell. —
Raegan Butcher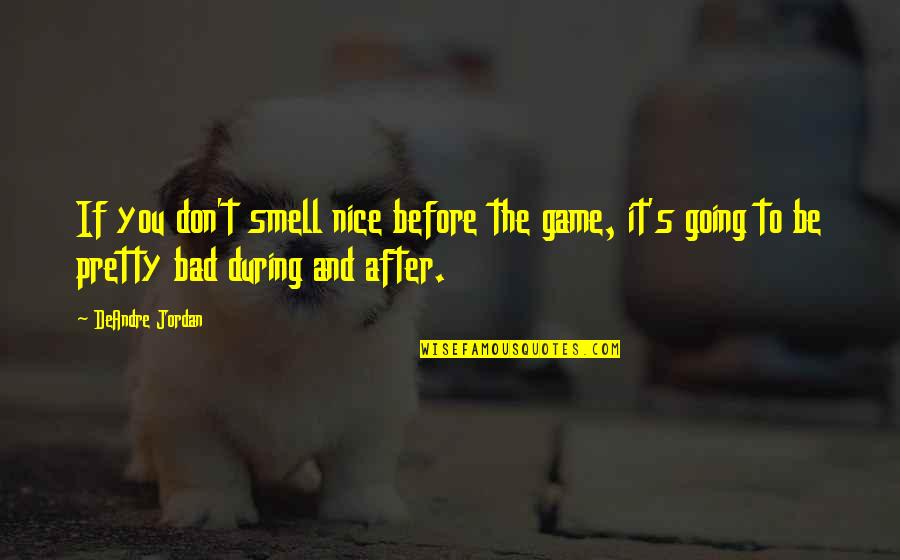 If you don't smell nice before the game, it's going to be pretty bad during and after. —
DeAndre Jordan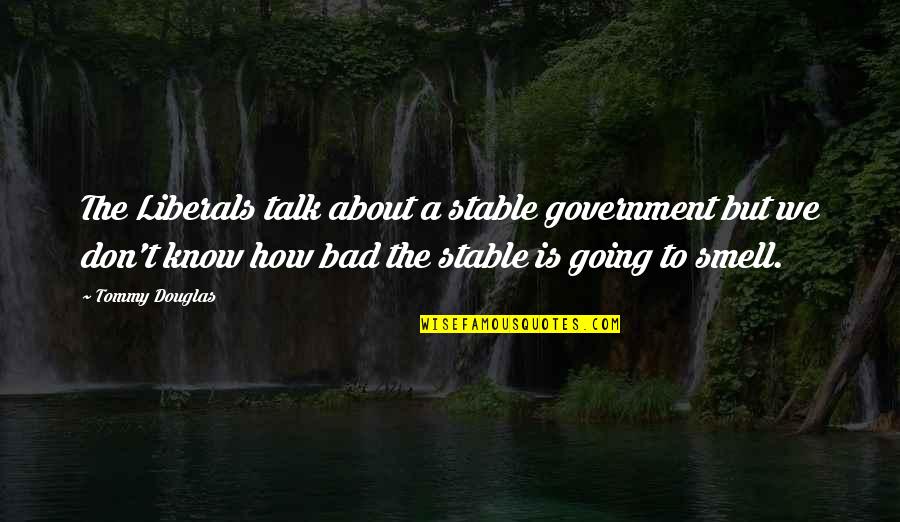 The Liberals talk about a stable government but we don't know how bad the stable is going to smell. —
Tommy Douglas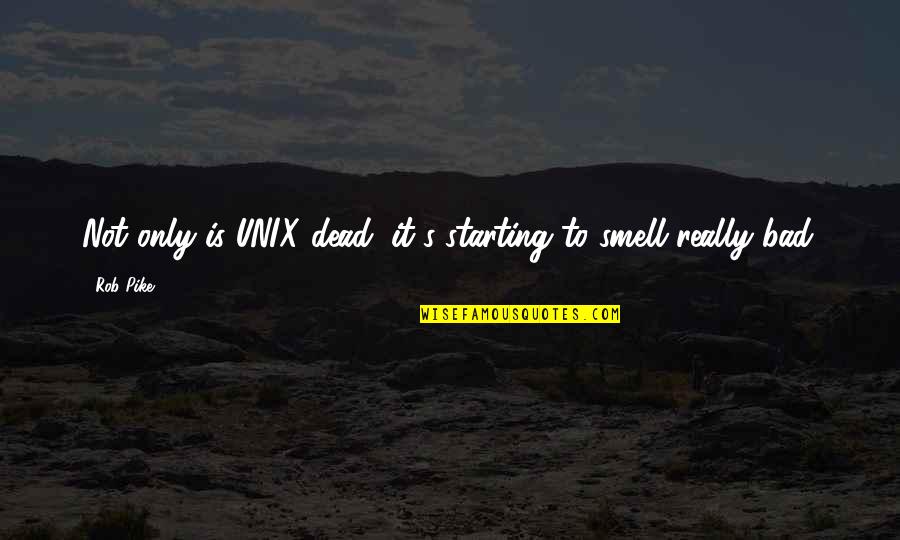 Not only is UNIX dead, it's starting to smell really bad. —
Rob Pike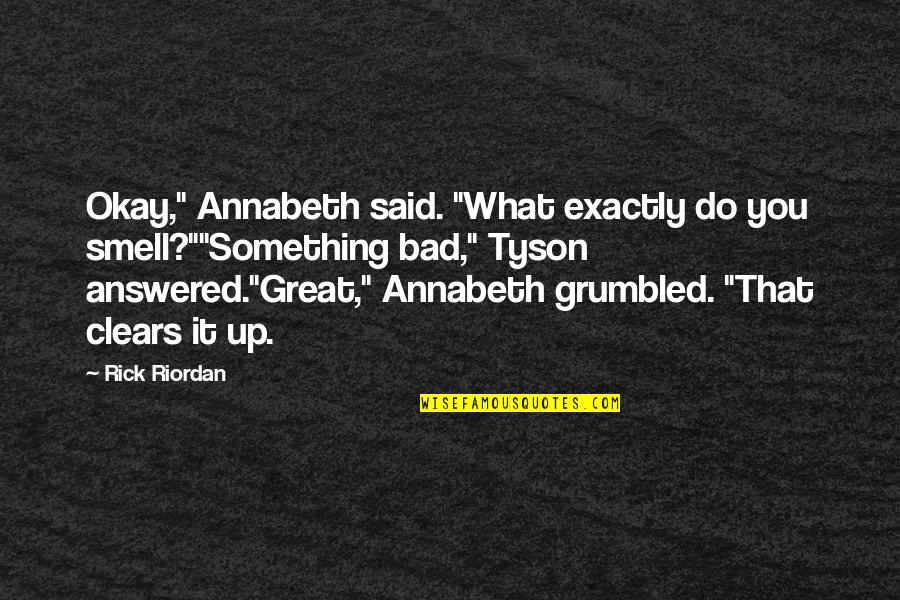 Okay," Annabeth said. "What exactly do you smell?"
"Something bad," Tyson answered.
"Great," Annabeth grumbled. "That clears it up. —
Rick Riordan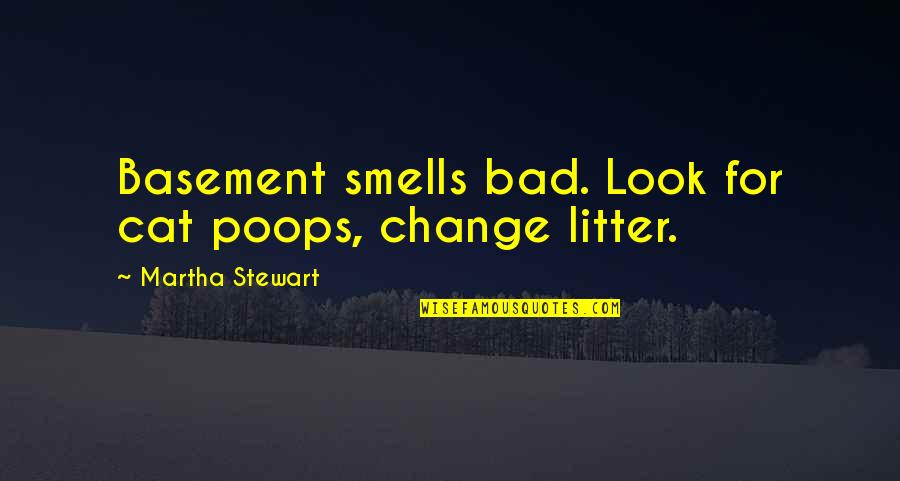 Basement smells bad. Look for cat poops, change litter. —
Martha Stewart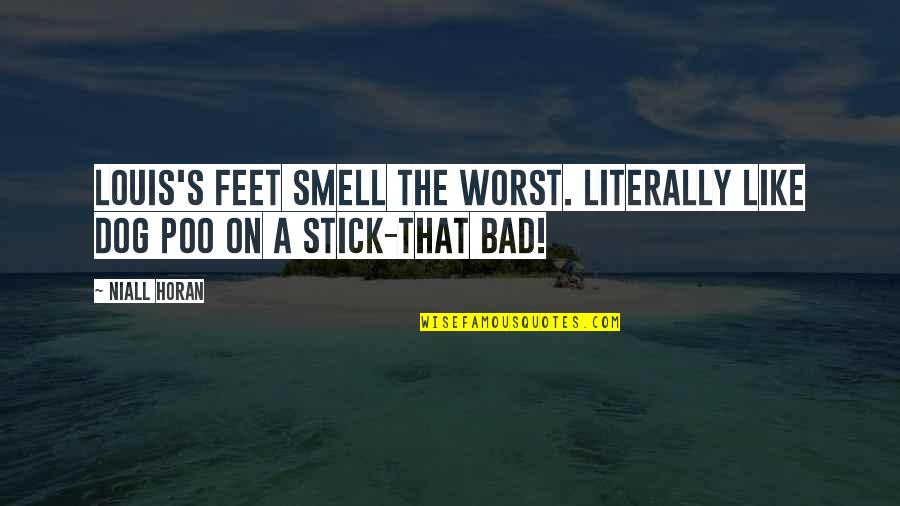 Louis's feet smell the worst. Literally like dog poo on a stick-that bad! —
Niall Horan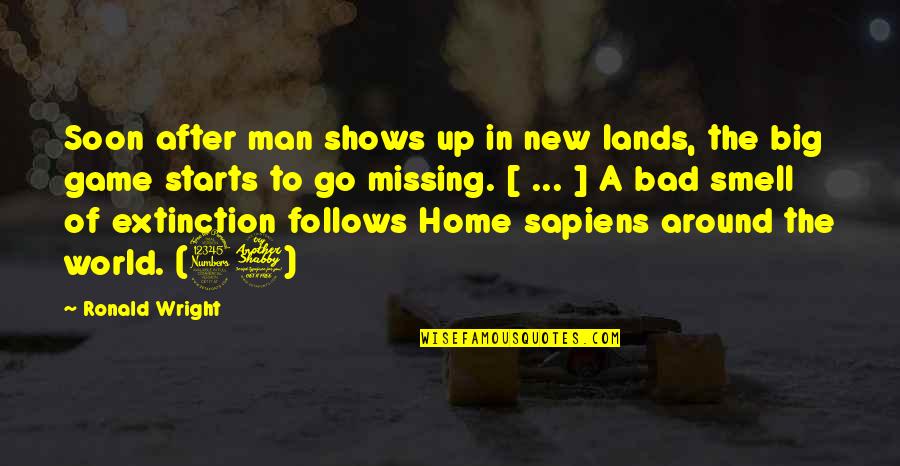 Soon after man shows up in new lands, the big game starts to go missing. [ ... ] A
bad smell
of extinction follows Home sapiens around the world. (37) —
Ronald Wright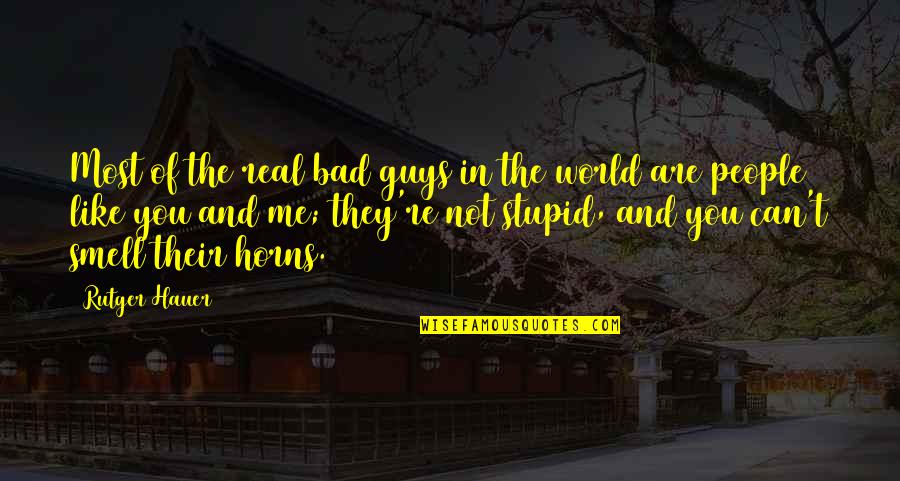 Most of the real bad guys in the world are people like you and me; they're not stupid, and you can't smell their horns. —
Rutger Hauer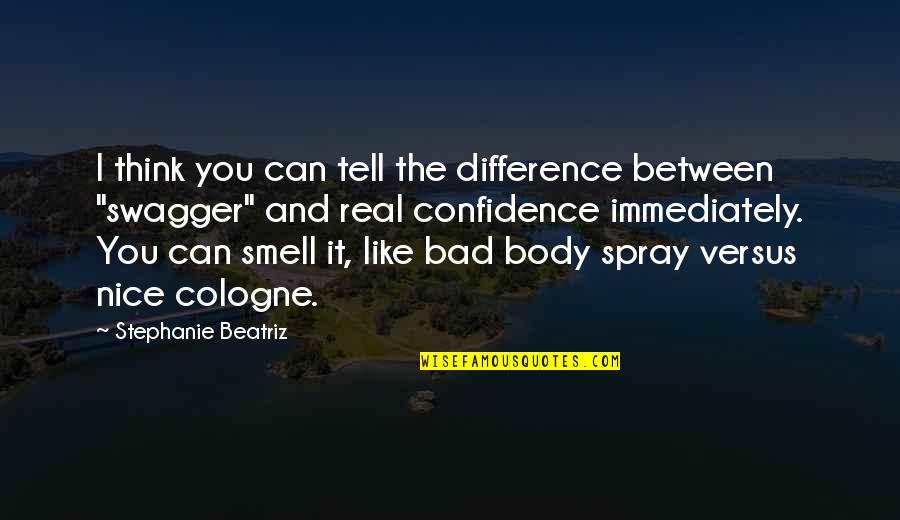 I think you can tell the difference between "swagger" and real confidence immediately. You can smell it, like bad body spray versus nice cologne. —
Stephanie Beatriz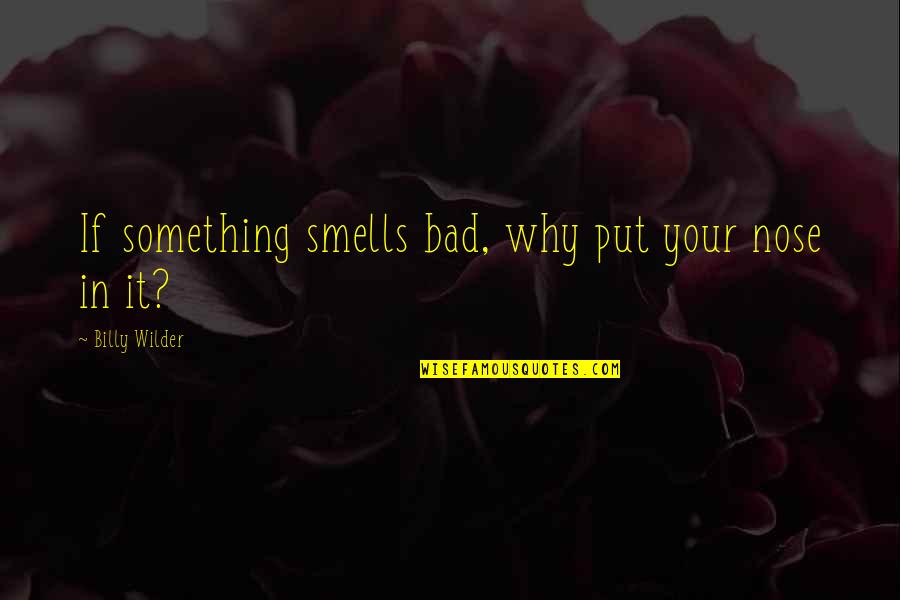 If something smells bad, why put your nose in it? —
Billy Wilder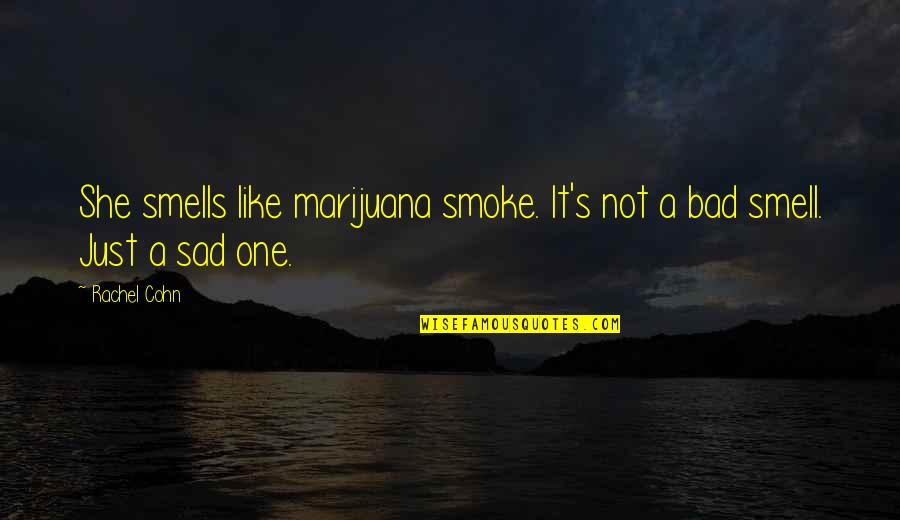 She smells like marijuana smoke. It's not a
bad smell
. Just a sad one. —
Rachel Cohn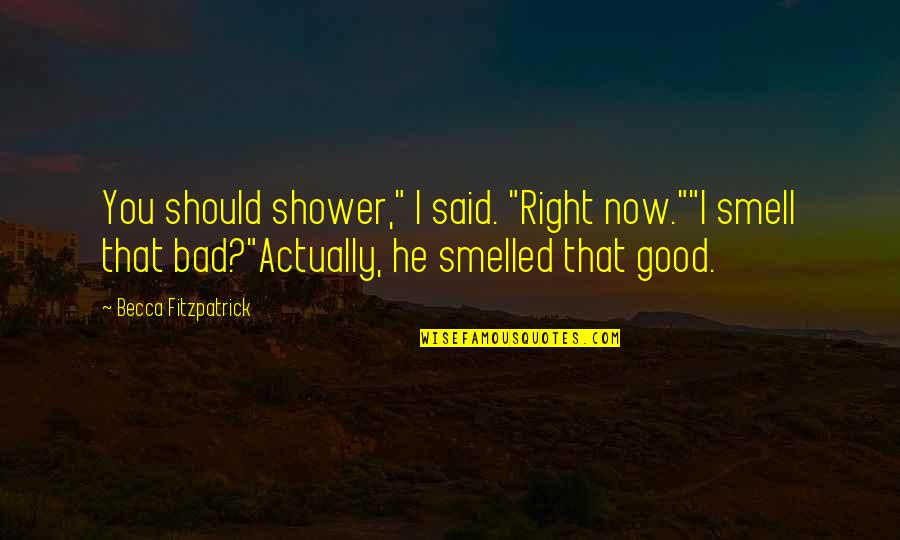 You should shower," I said. "Right now."
"I smell that bad?"
Actually, he smelled that good. —
Becca Fitzpatrick