Bad People In Your Life Quotes
Collection of top 36 famous quotes about Bad People In Your Life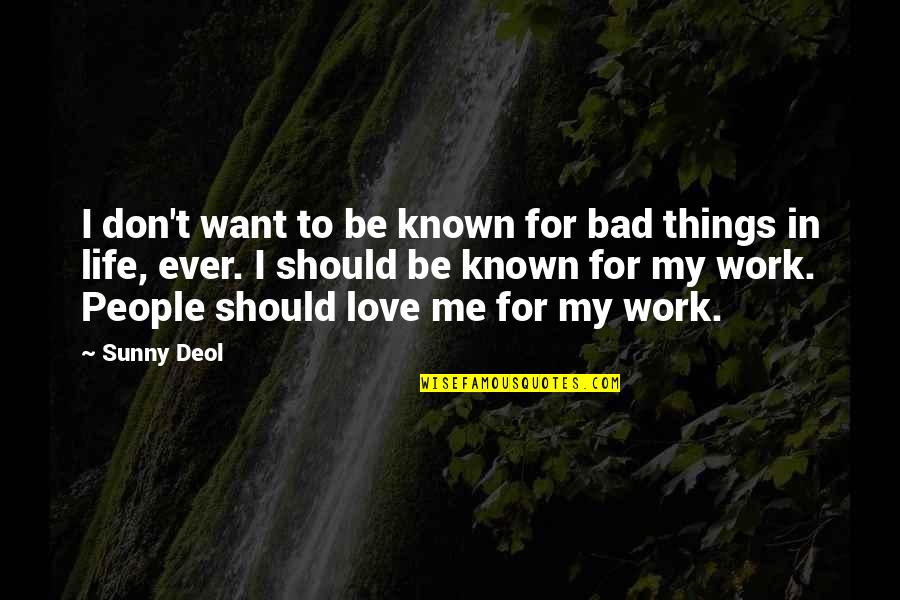 I don't want to be known for bad things in life, ever. I should be known for my work. People should love me for my work.
—
Sunny Deol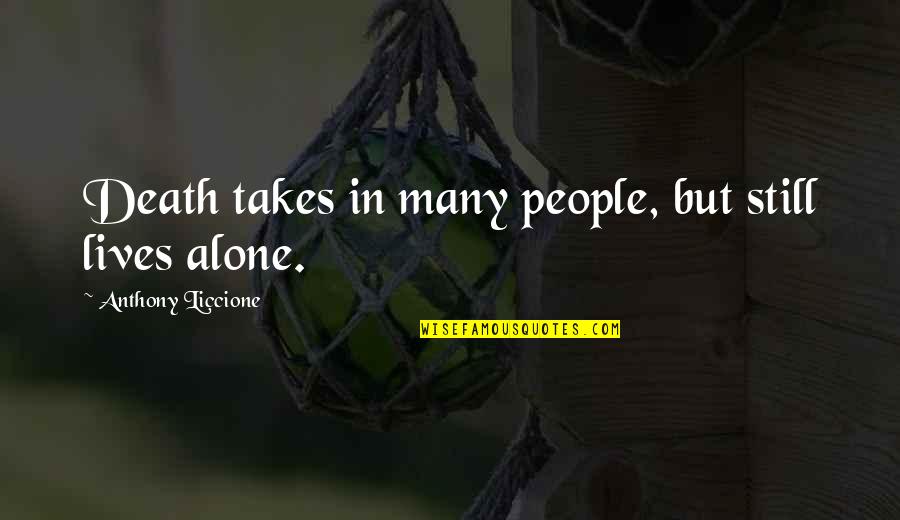 Death takes in many people, but still lives alone.
—
Anthony Liccione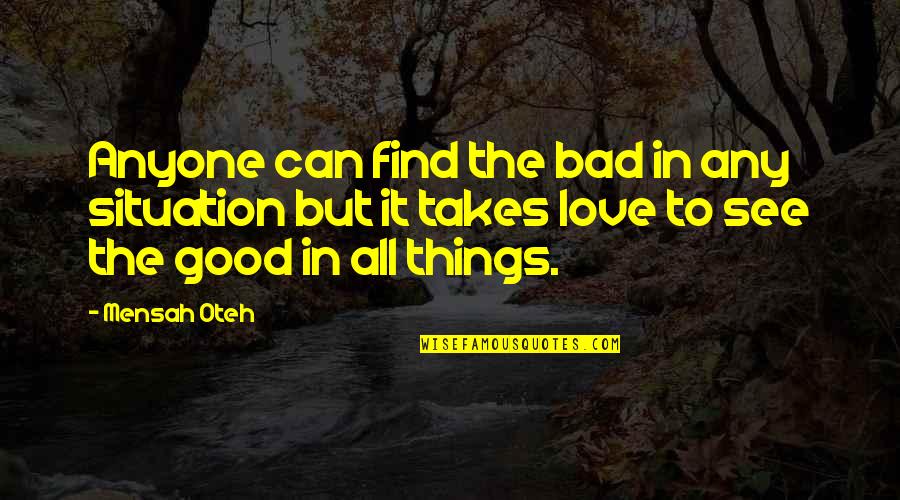 Anyone can find the bad in any situation but it takes love to see the good in all things.
—
Mensah Oteh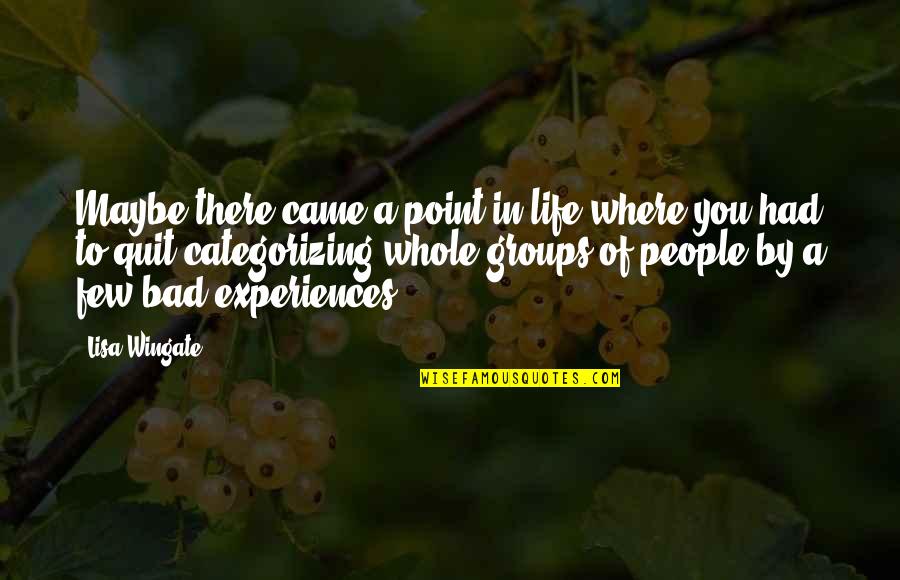 Maybe there came a point in life where you had to quit categorizing whole groups of people by a few bad experiences.
—
Lisa Wingate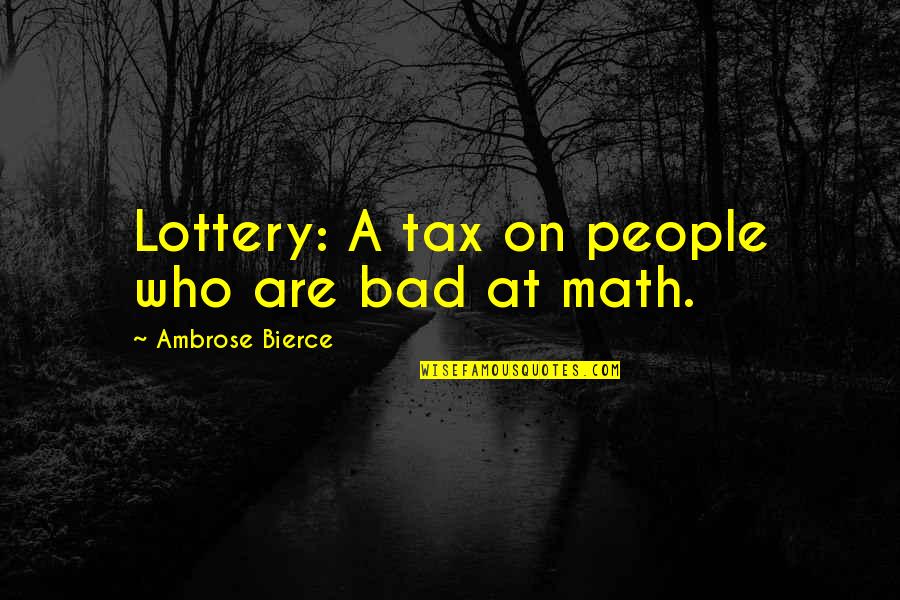 Lottery: A tax on people who are bad at math.
—
Ambrose Bierce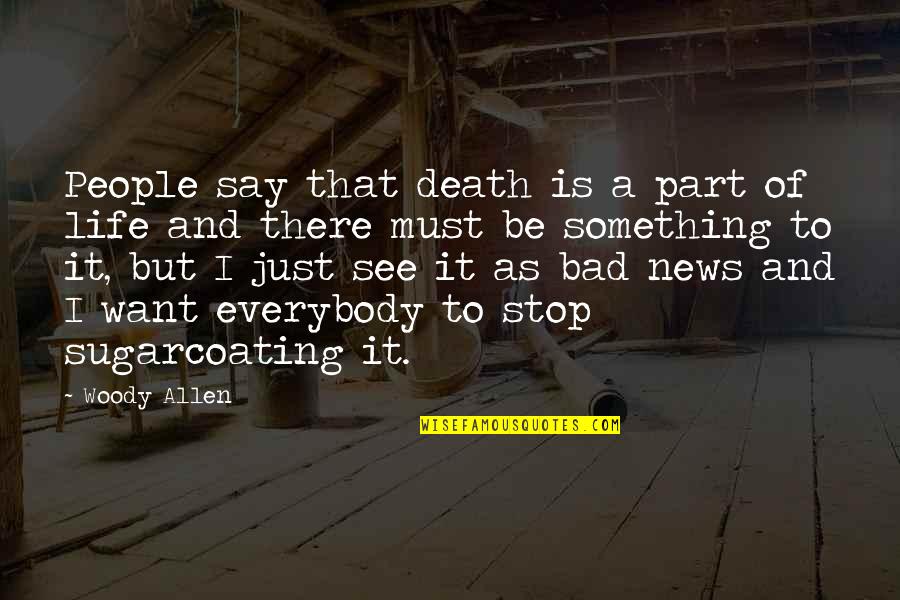 People say that death is a part of life and there must be something to it, but I just see it as bad news and I want everybody to stop sugarcoating it.
—
Woody Allen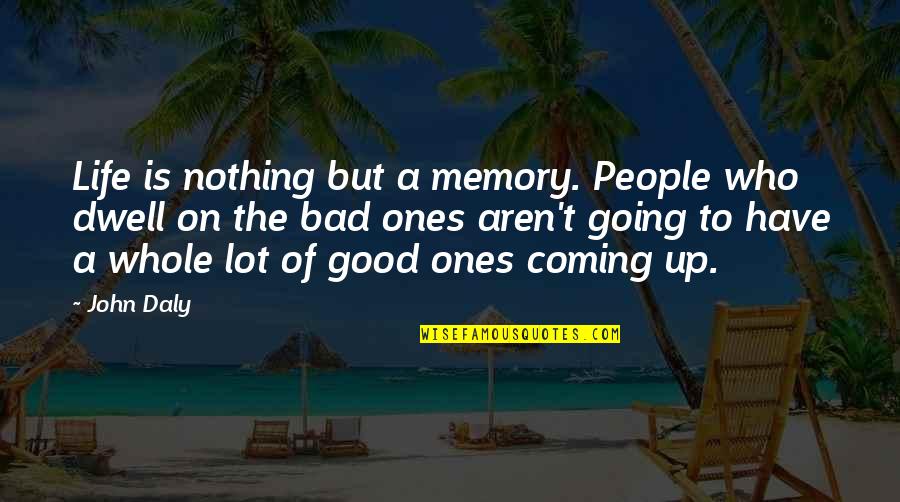 Life is nothing but a memory. People who dwell on the bad ones aren't going to have a whole lot of good ones coming up.
—
John Daly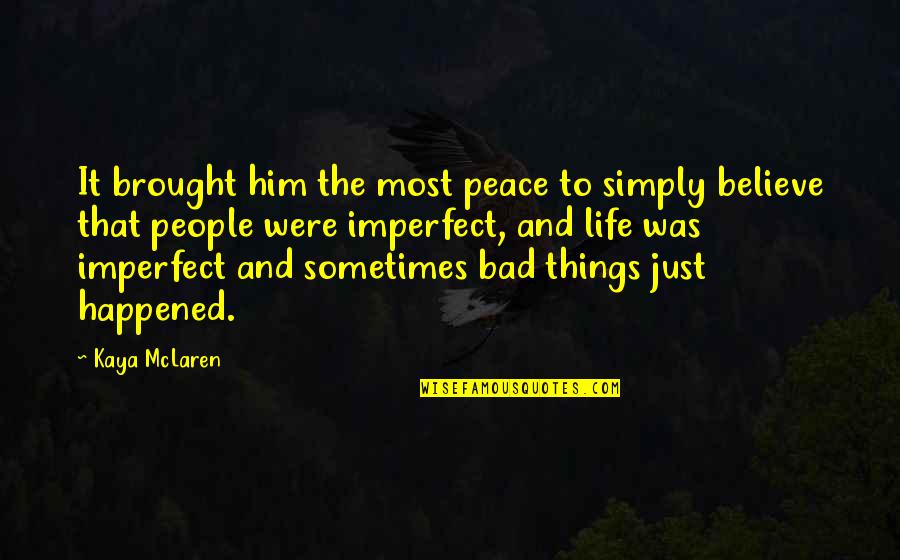 It brought him the most peace to simply believe that people were imperfect, and life was imperfect and sometimes bad things just happened. —
Kaya McLaren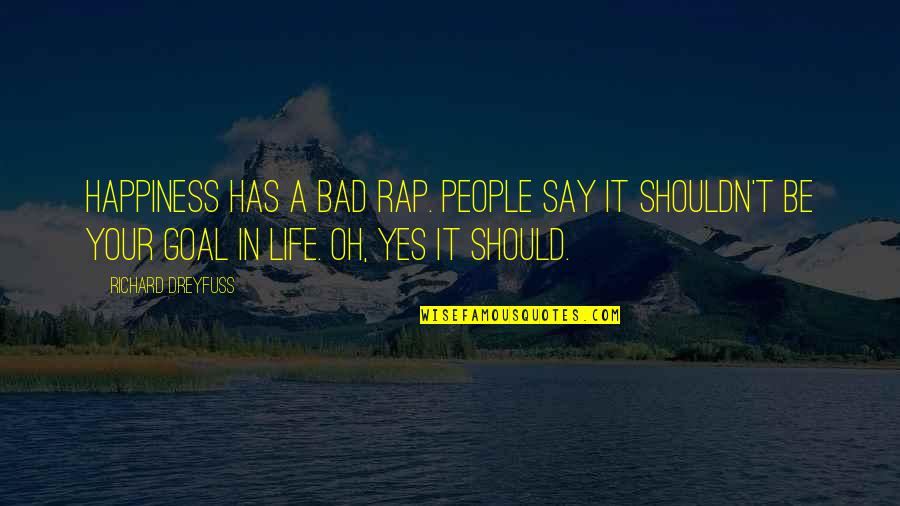 Happiness has a bad rap. People say it shouldn't be your goal in life. Oh, yes it should. —
Richard Dreyfuss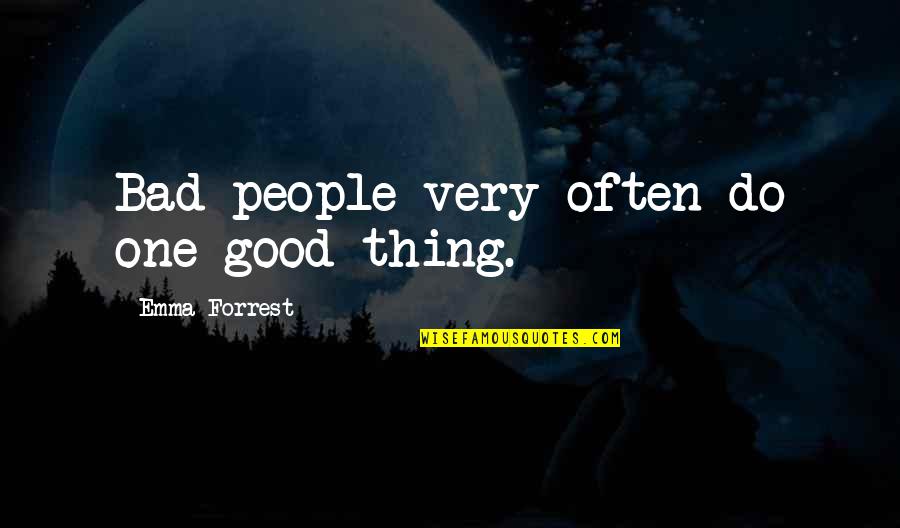 Bad people very often do one good thing. —
Emma Forrest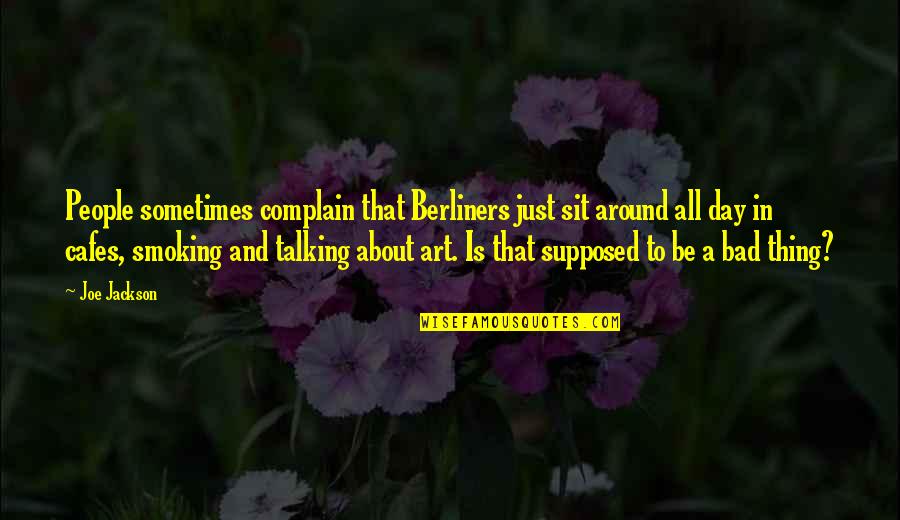 People sometimes complain that Berliners just sit around all day in cafes, smoking and talking about art. Is that supposed to be a bad thing? —
Joe Jackson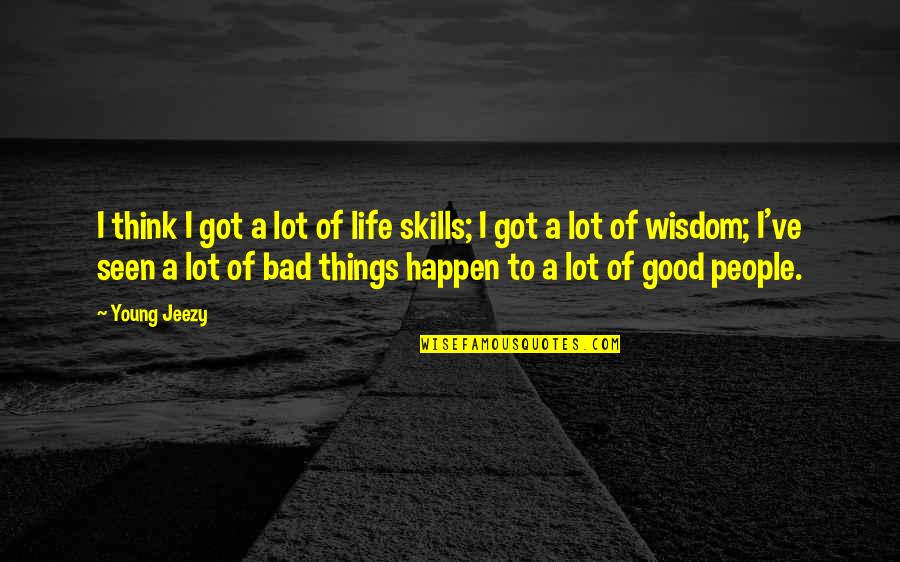 I think I got a lot of life skills; I got a lot of wisdom; I've seen a lot of bad things happen to a lot of good people. —
Young Jeezy
Life is really weird, I thought. It's not just bad people who spread misery - even pretty things can be hurtful. So hard to understand —
Nujood Ali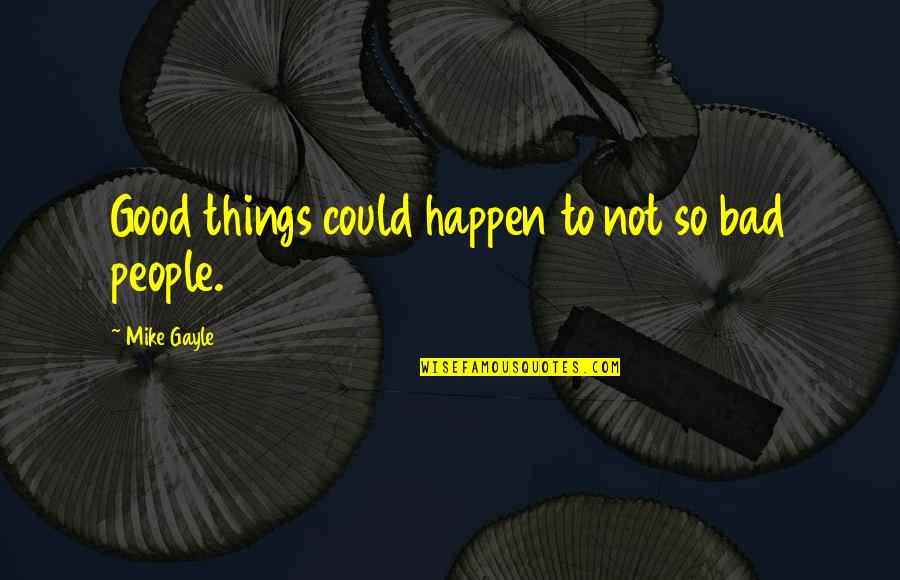 Good things could happen to not so bad people. —
Mike Gayle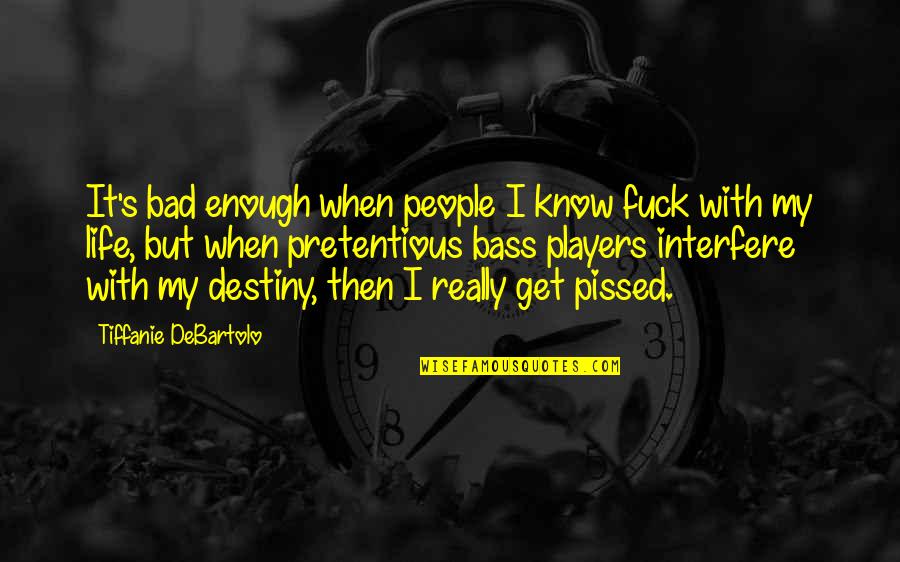 It's bad enough when people I know fuck with my life, but when pretentious bass players interfere with my destiny, then I really get pissed. —
Tiffanie DeBartolo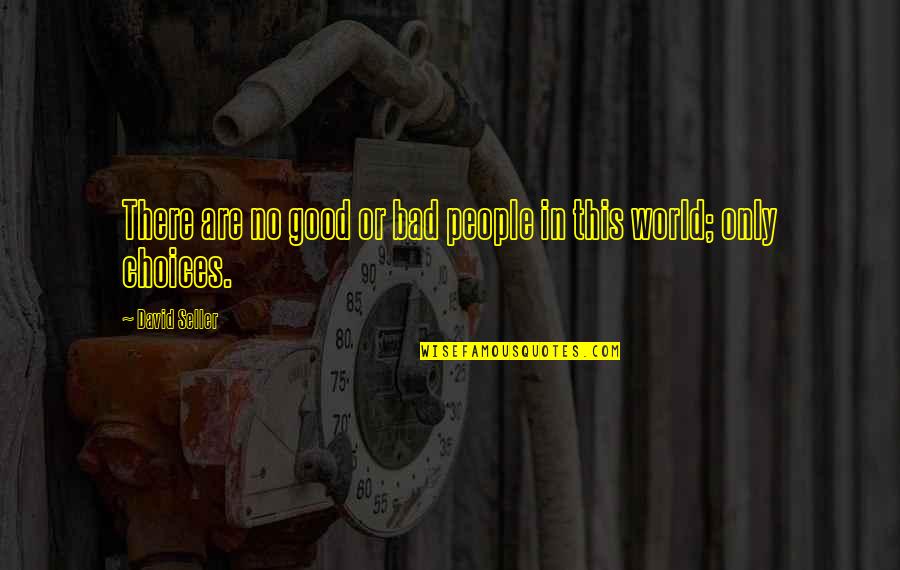 There are no good or bad people in this world; only choices. —
David Seller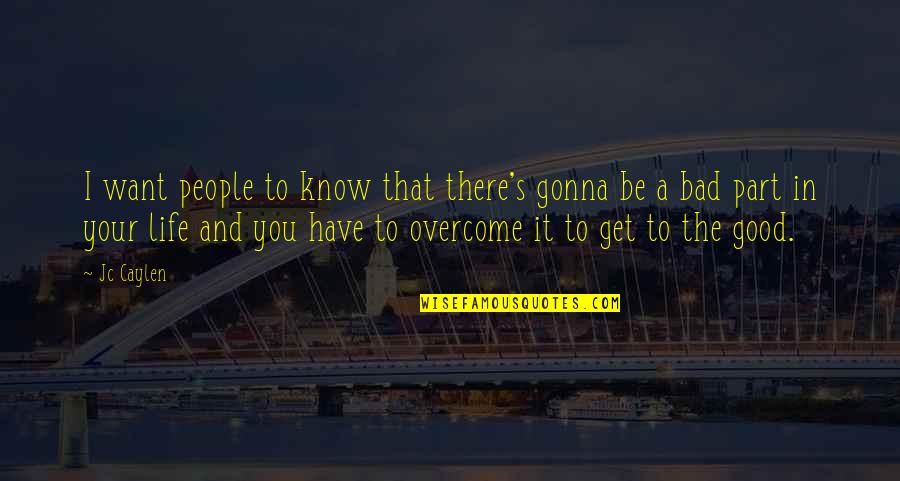 I want people to know that there's gonna be a bad part in your life and you have to overcome it to get to the good. —
Jc Caylen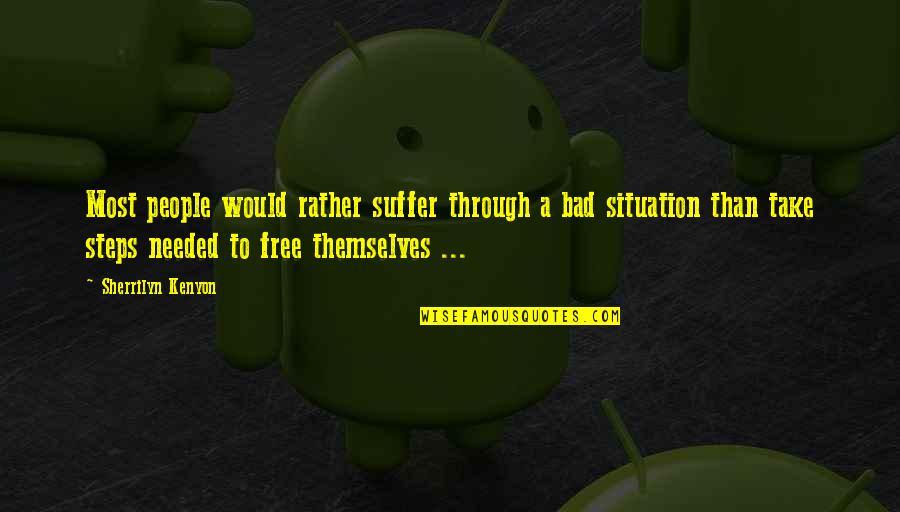 Most people would rather suffer through a bad situation than take steps needed to free themselves ... —
Sherrilyn Kenyon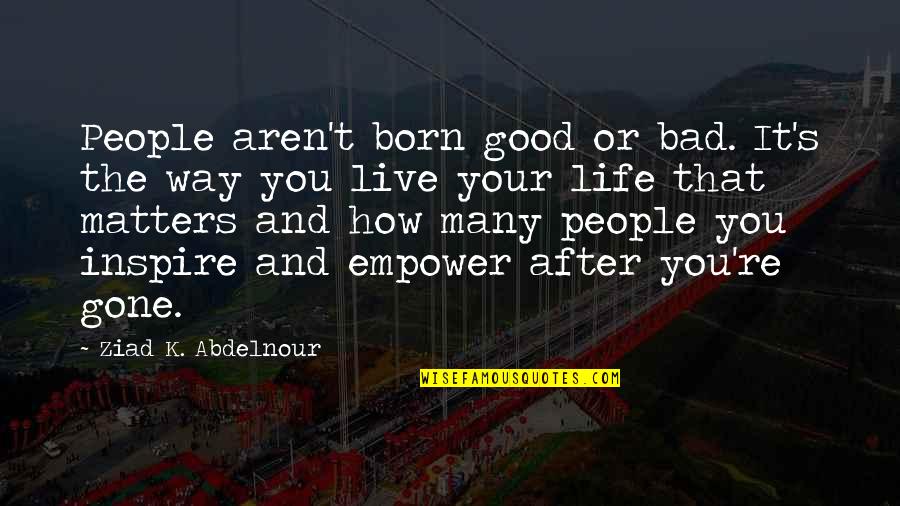 People aren't born good or bad. It's the way you live your life that matters and how many people you inspire and empower after you're gone. —
Ziad K. Abdelnour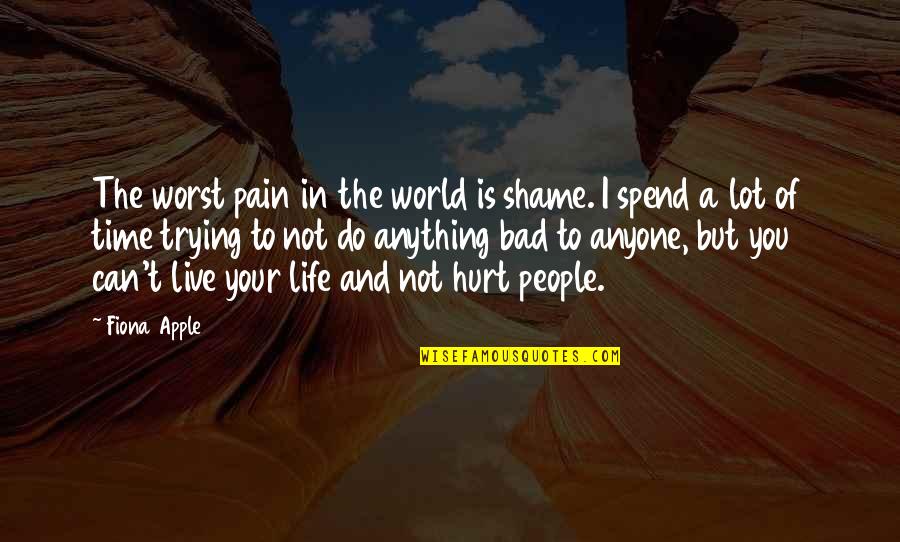 The worst pain in the world is shame. I spend a lot of time trying to not do anything bad to anyone, but you can't live your life and not hurt people. —
Fiona Apple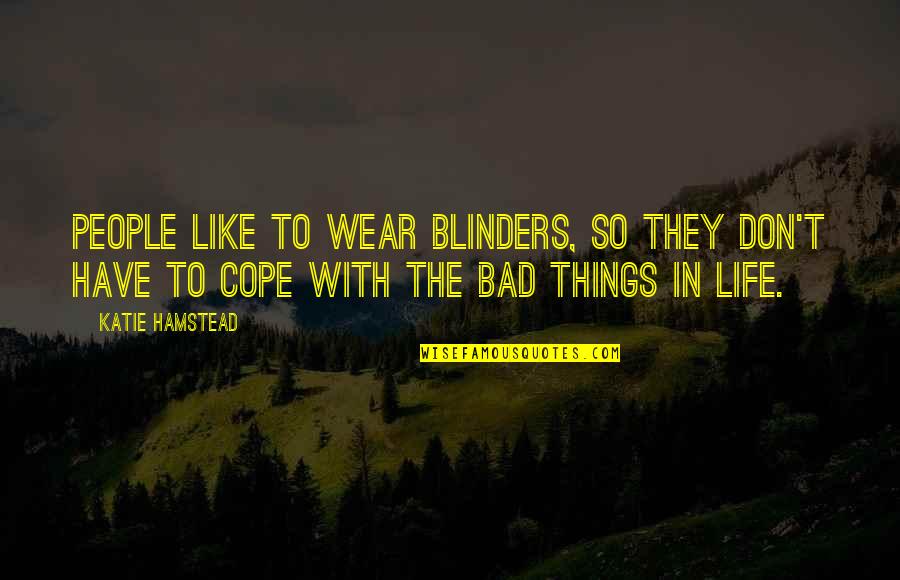 People like to wear blinders, so they don't have to cope with the bad things in life. —
Katie Hamstead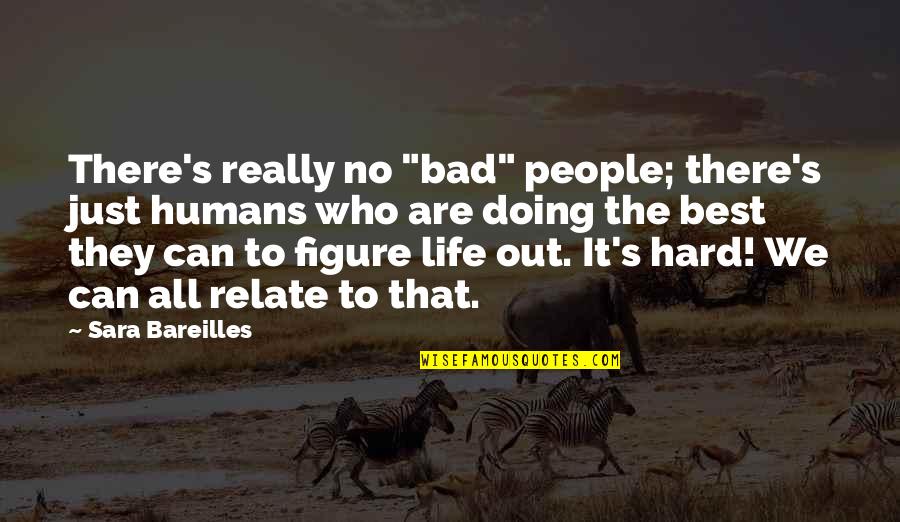 There's really no "bad" people; there's just humans who are doing the best they can to figure life out. It's hard! We can all relate to that. —
Sara Bareilles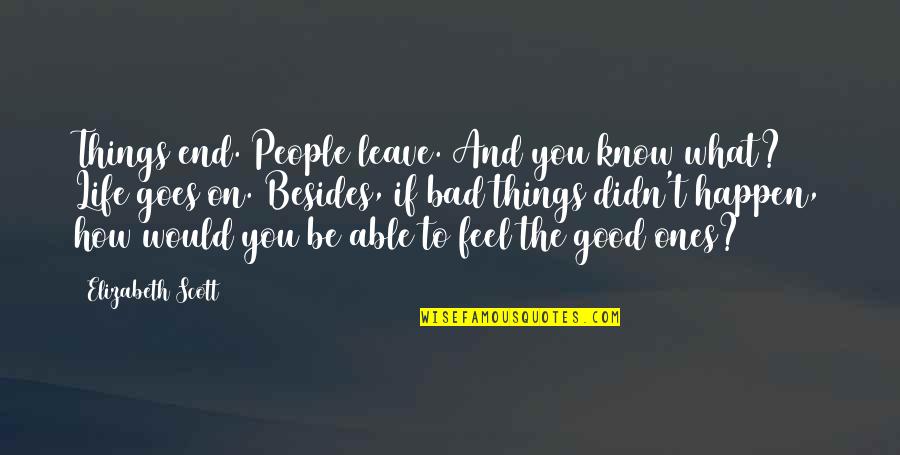 Things end. People leave. And you know what? Life goes on. Besides, if bad things didn't happen, how would you be able to feel the good ones? —
Elizabeth Scott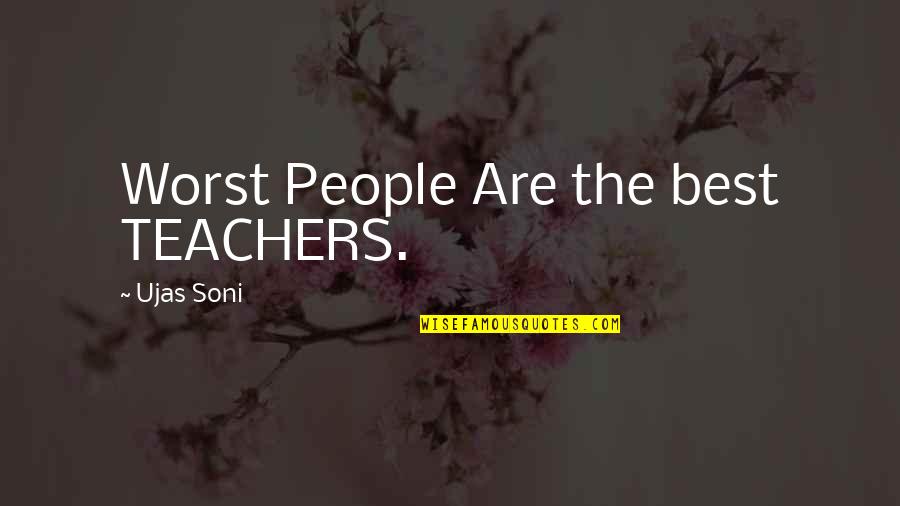 Worst People Are the best TEACHERS. —
Ujas Soni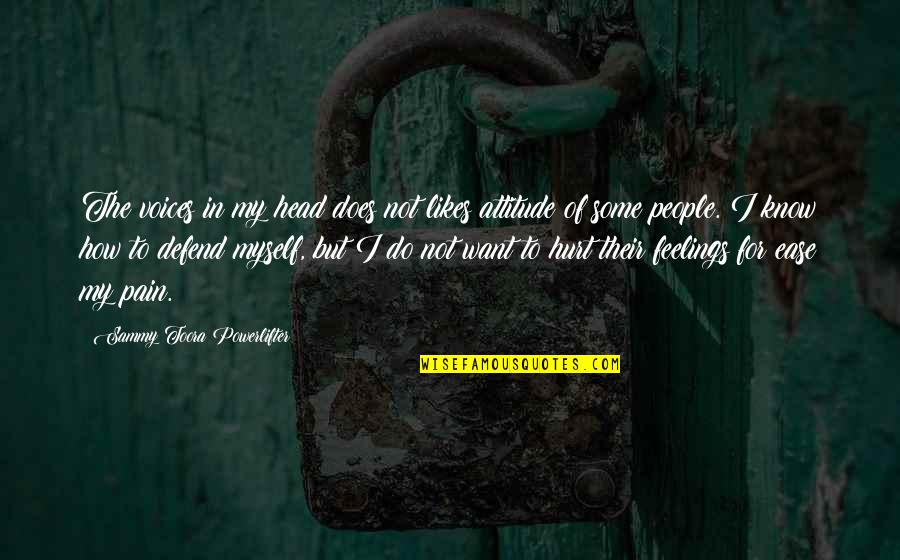 The voices in my head does not likes attitude of some people. I know how to defend myself, but I do not want to hurt their feelings for ease my pain. —
Sammy Toora Powerlifter
To protect themselves, the weak focus on the "bad" in people. Conversely, the strong, who fear little, focus on the "good". —
Iimani David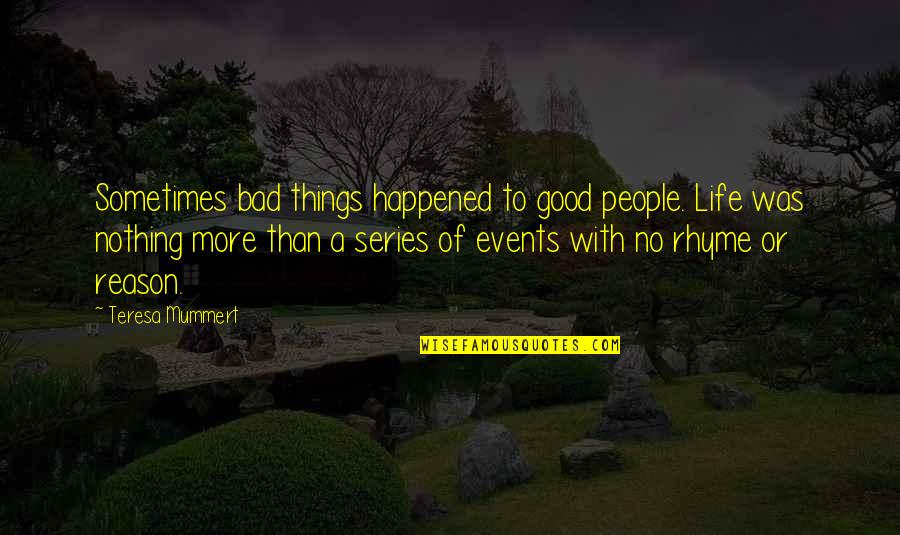 Sometimes bad things happened to good people. Life was nothing more than a series of events with no rhyme or reason. —
Teresa Mummert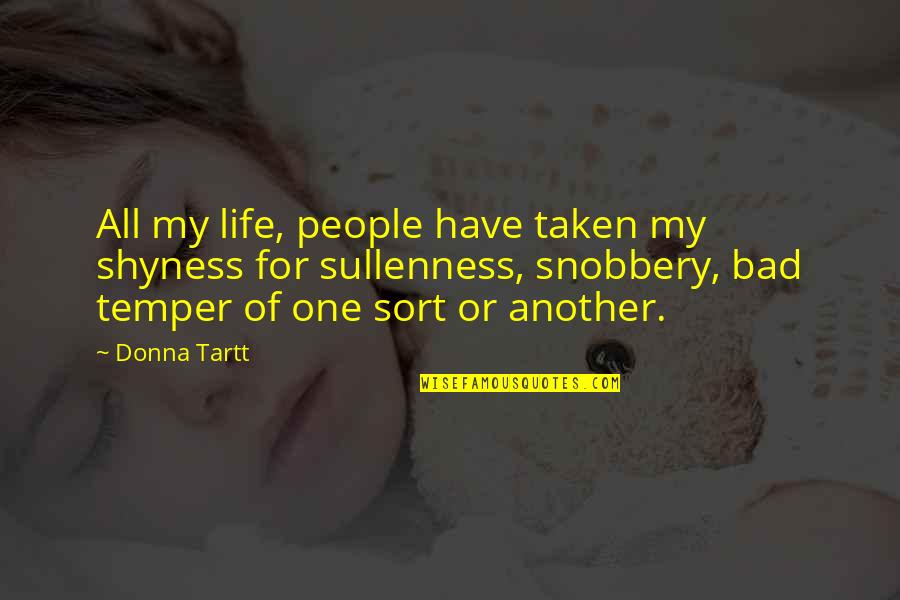 All my life, people have taken my shyness for sullenness, snobbery, bad temper of one sort or another. —
Donna Tartt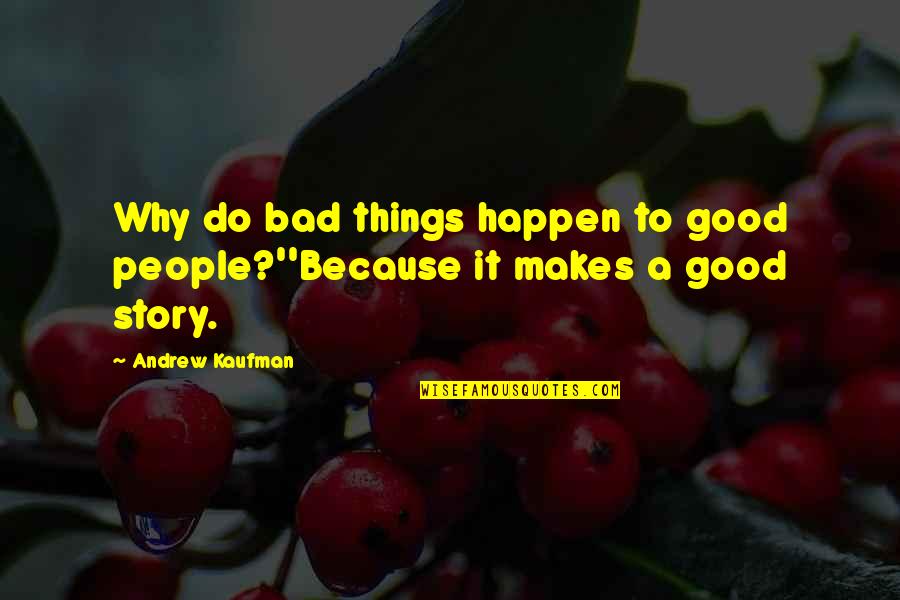 Why do bad things happen to good people?'
'Because it makes a good story. —
Andrew Kaufman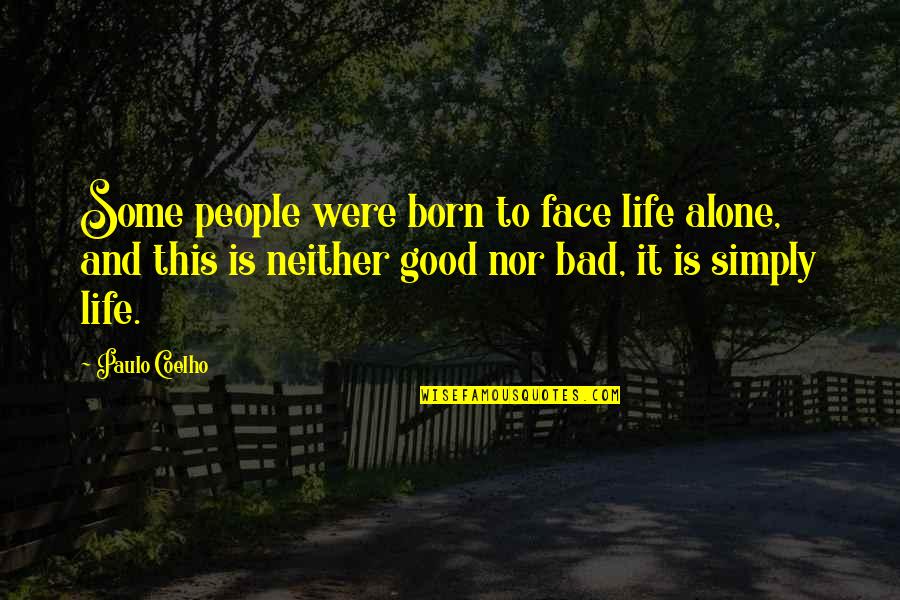 Some people were born to face life alone, and this is neither good nor bad, it is simply life. —
Paulo Coelho
Never judge someone's character based on the words of another. Instead, study the motives behind the words of the person casting the bad judgment. —
Suzy Kassem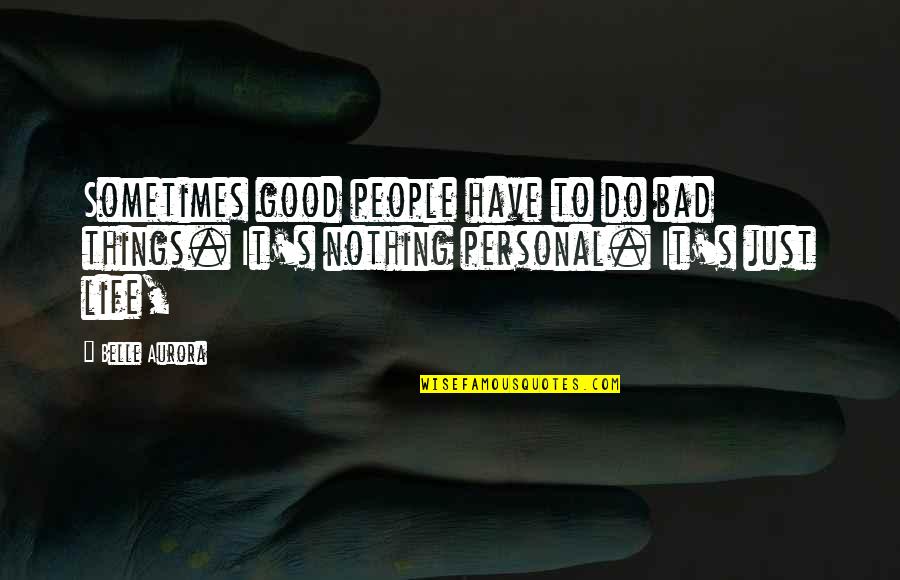 Sometimes good people have to do bad things. It's nothing personal. It's just life, —
Belle Aurora