Bacchus D-79 Quotes
Collection of top 24 famous quotes about Bacchus D-79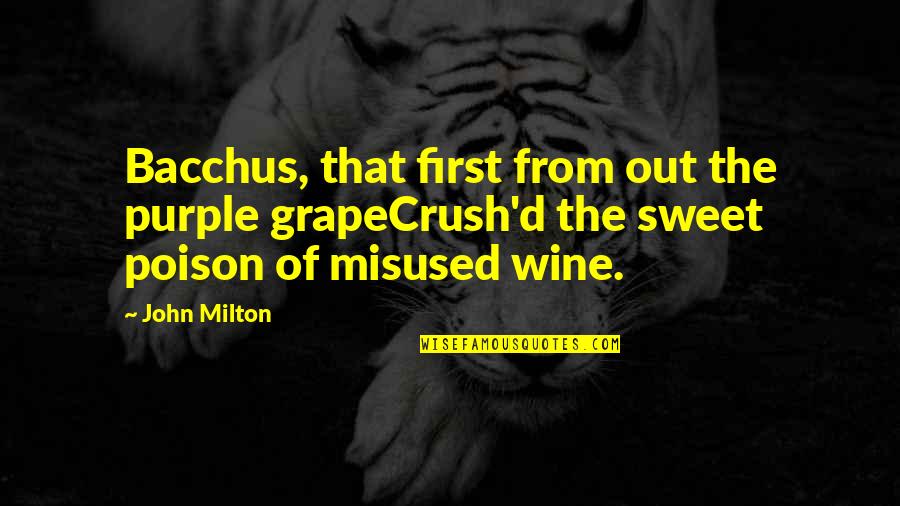 Bacchus, that first from out the purple grape
Crush'd the sweet poison of misused wine.
—
John Milton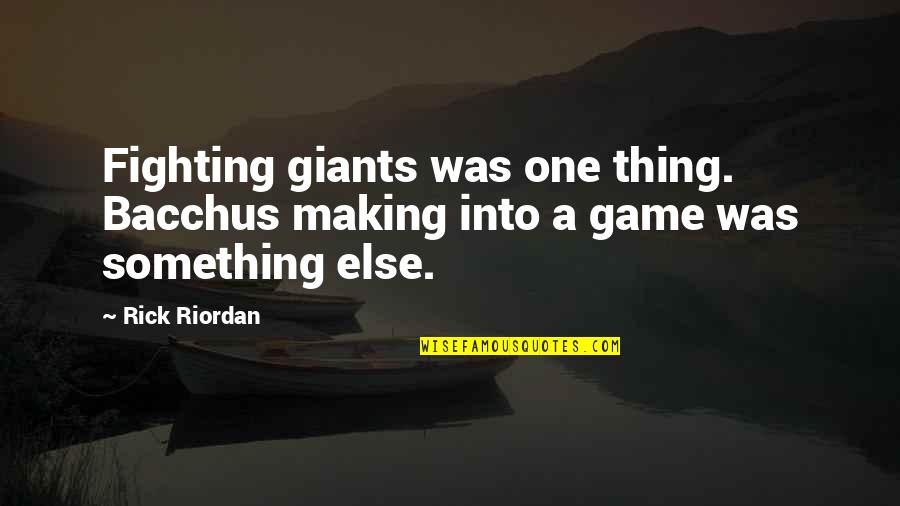 Fighting giants was one thing. Bacchus making into a game was something else.
—
Rick Riordan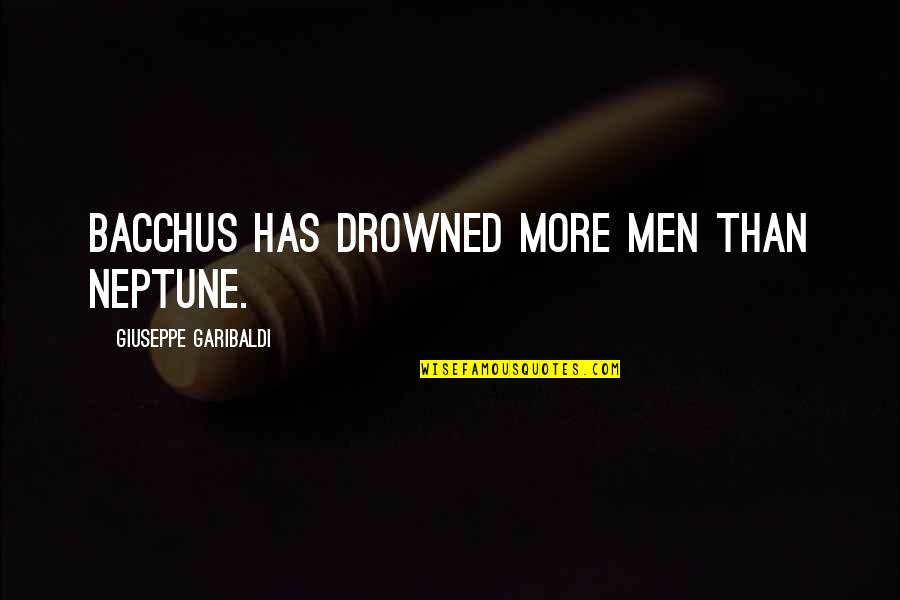 Bacchus has drowned more men than Neptune.
—
Giuseppe Garibaldi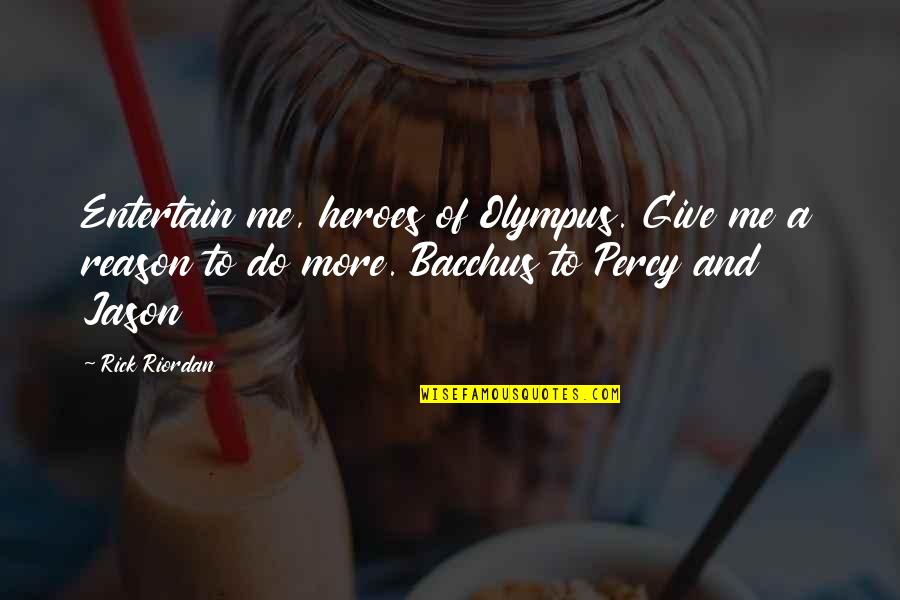 Entertain me, heroes of Olympus. Give me a reason to do more. Bacchus to Percy and Jason
—
Rick Riordan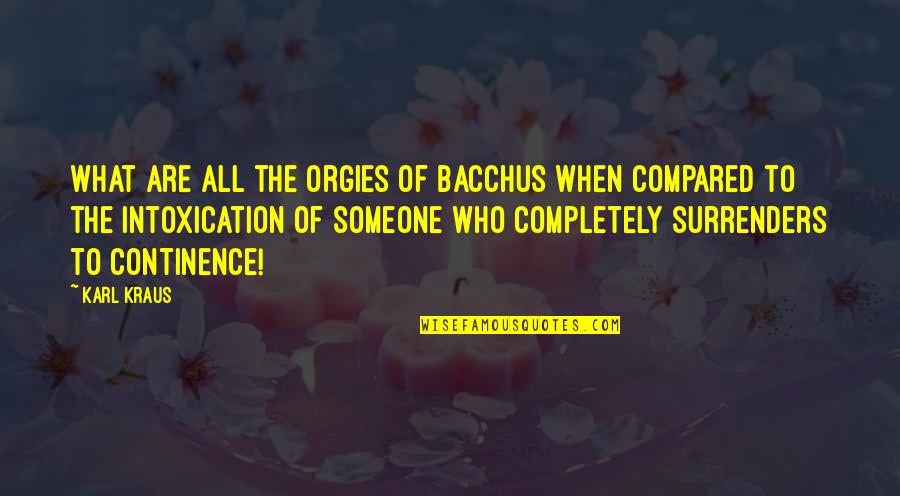 What are all the orgies of Bacchus when compared to the intoxication of someone who completely surrenders to continence!
—
Karl Kraus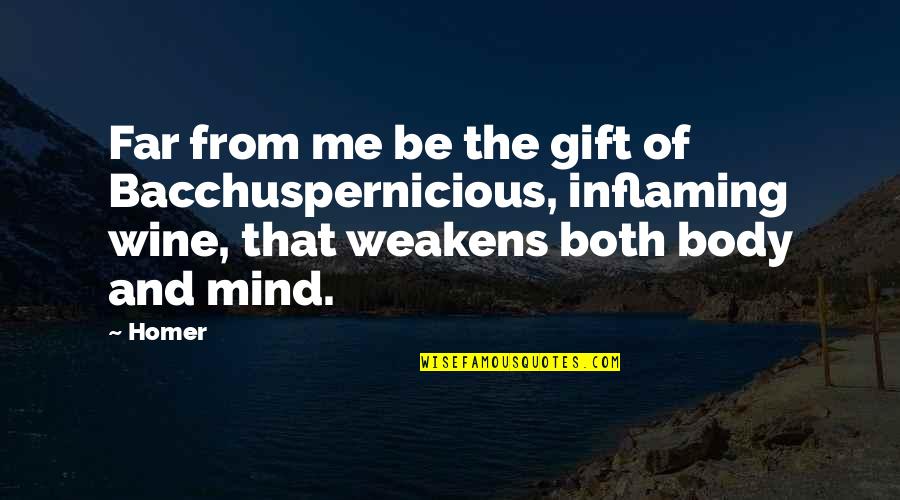 Far from me be the gift of Bacchus
pernicious, inflaming wine, that weakens both body and mind. —
Homer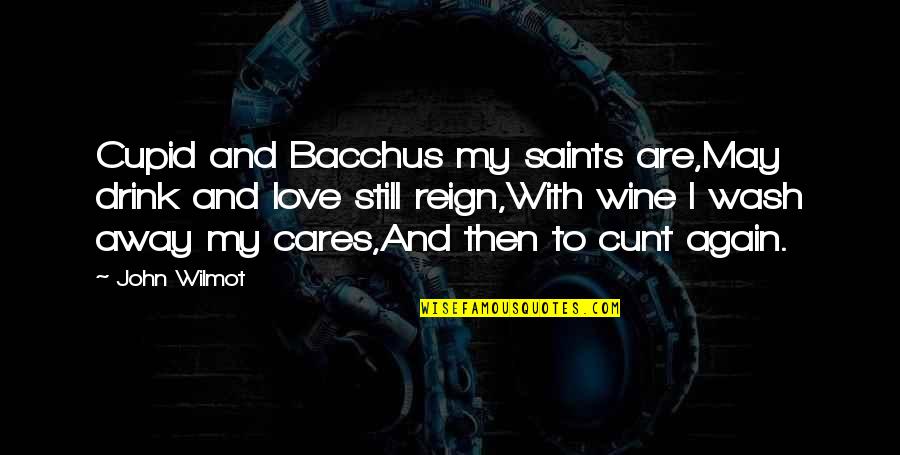 Cupid and Bacchus my saints are,
May drink and love still reign,
With wine I wash away my cares,
And then to cunt again. —
John Wilmot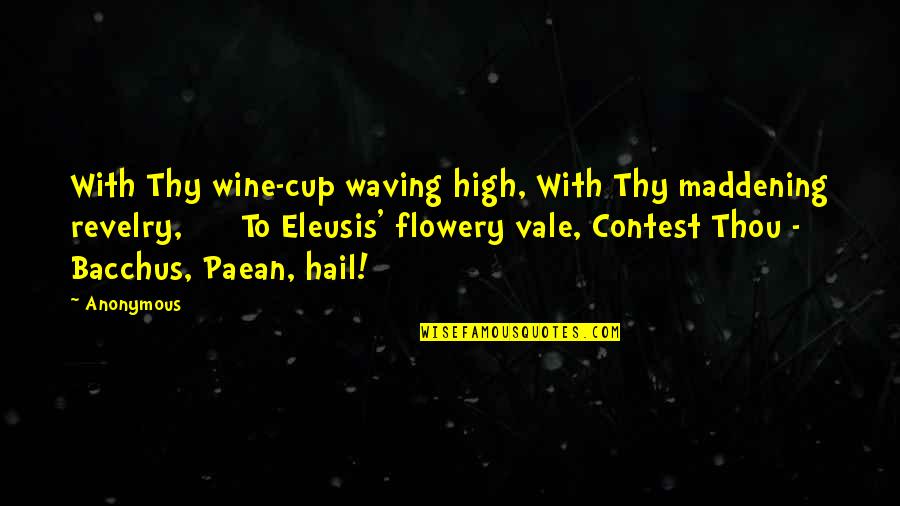 With Thy wine-cup waving high, With Thy maddening revelry, To Eleusis' flowery vale, Contest Thou - Bacchus, Paean, hail! —
Anonymous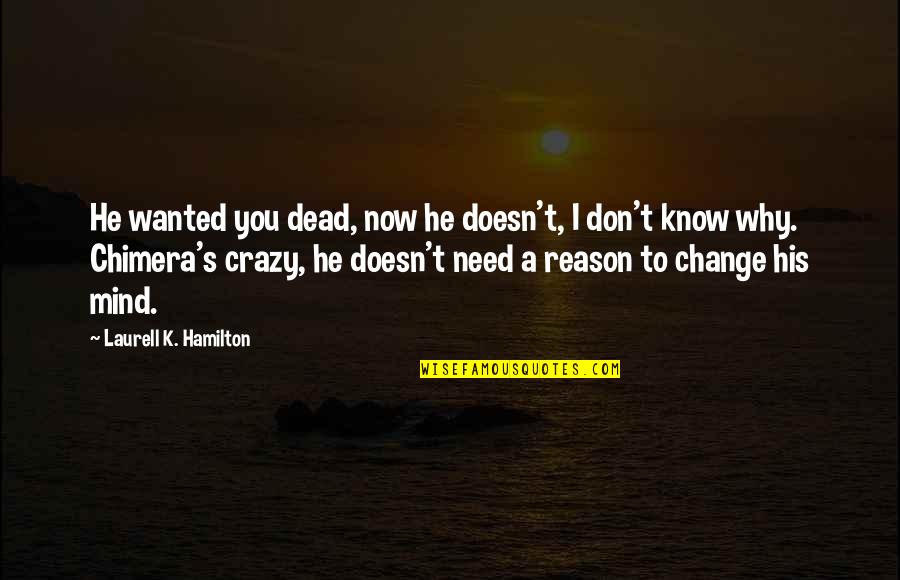 He wanted you dead, now he doesn't, I don't know why. Chimera's crazy, he doesn't need a reason to change his mind. —
Laurell K. Hamilton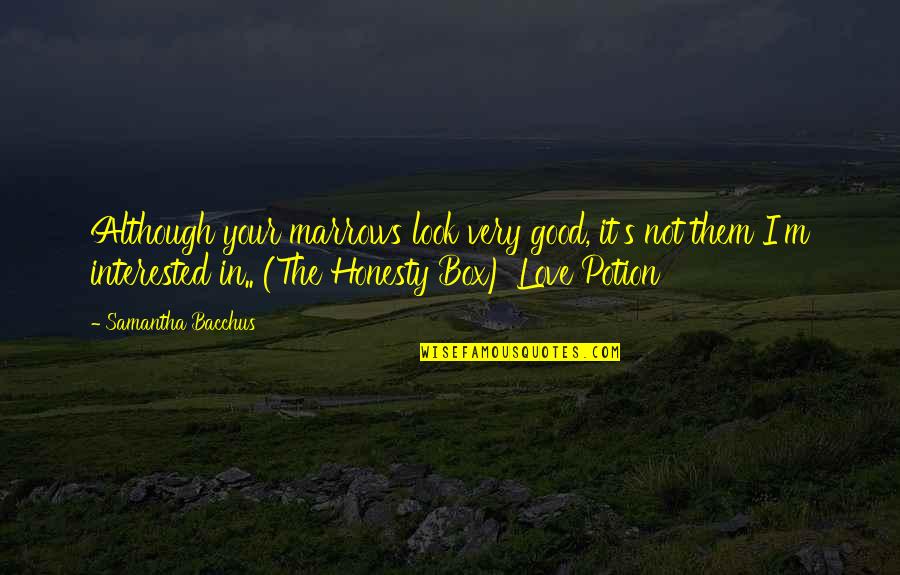 Although your marrows look very good, it's not them I'm interested in.. (The Honesty Box) Love Potion —
Samantha Bacchus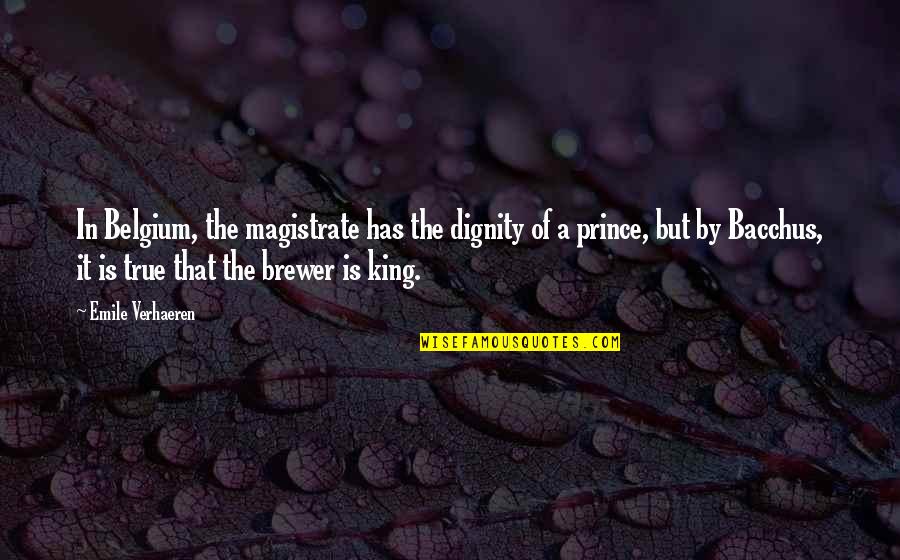 In Belgium, the magistrate has the dignity of a prince, but by Bacchus, it is true that the brewer is king. —
Emile Verhaeren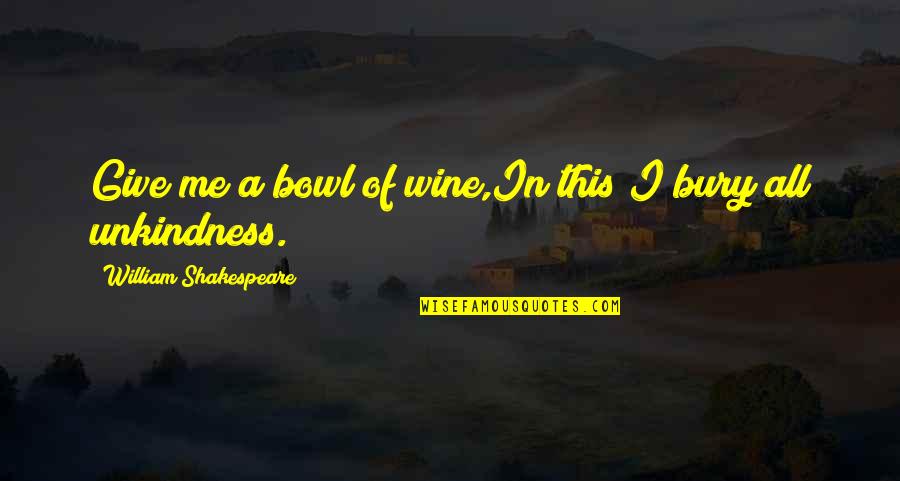 Give me a bowl of wine,
In this I bury all unkindness. —
William Shakespeare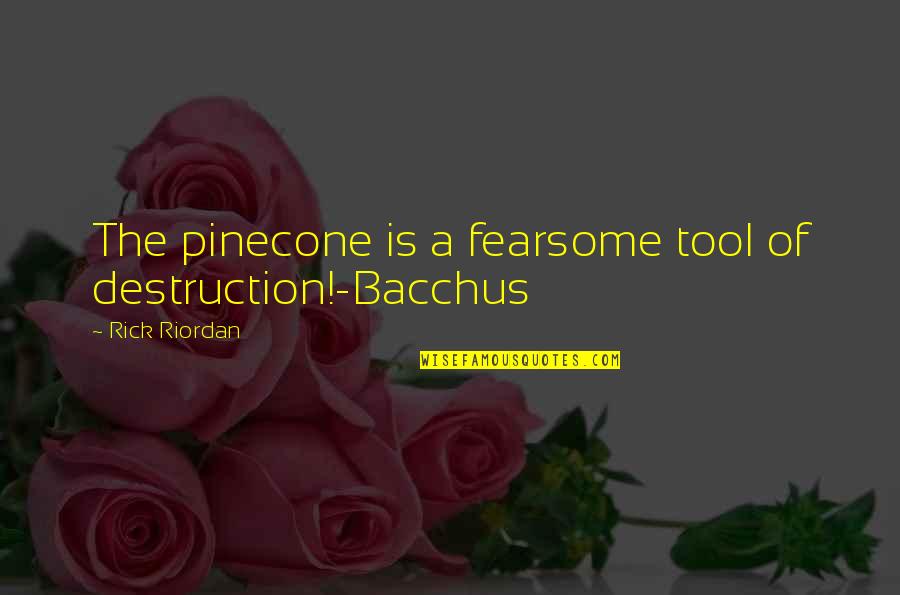 The pinecone is a fearsome tool of destruction!
-Bacchus —
Rick Riordan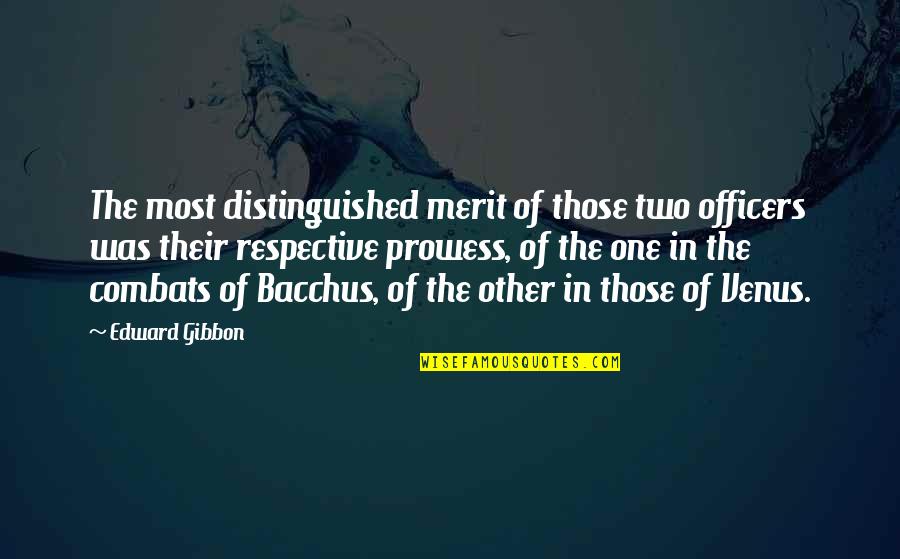 The most distinguished merit of those two officers was their respective prowess, of the one in the combats of Bacchus, of the other in those of Venus. —
Edward Gibbon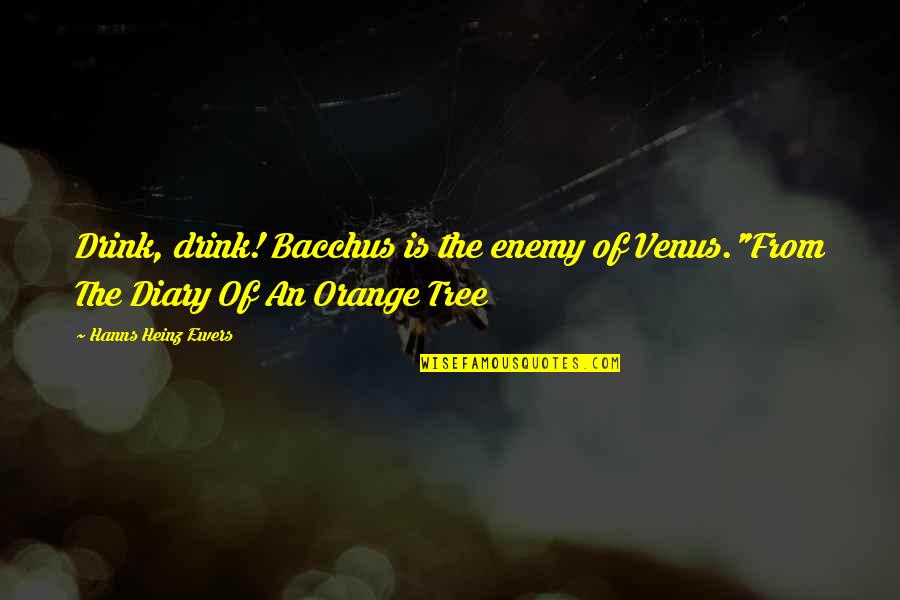 Drink, drink! Bacchus is the enemy of Venus.
"From The Diary Of An Orange Tree —
Hanns Heinz Ewers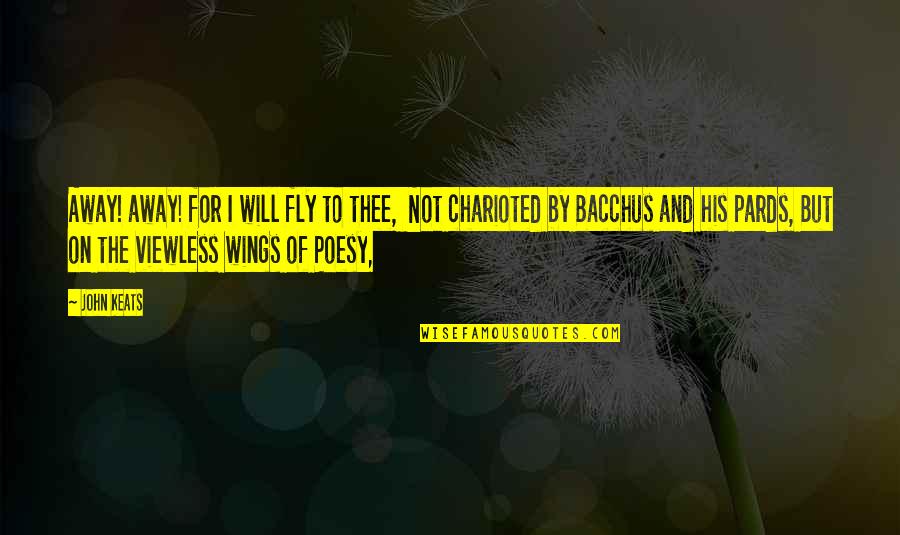 Away! away! for I will fly to thee,
Not charioted by Bacchus and his pards,
But on the viewless wings of Poesy, —
John Keats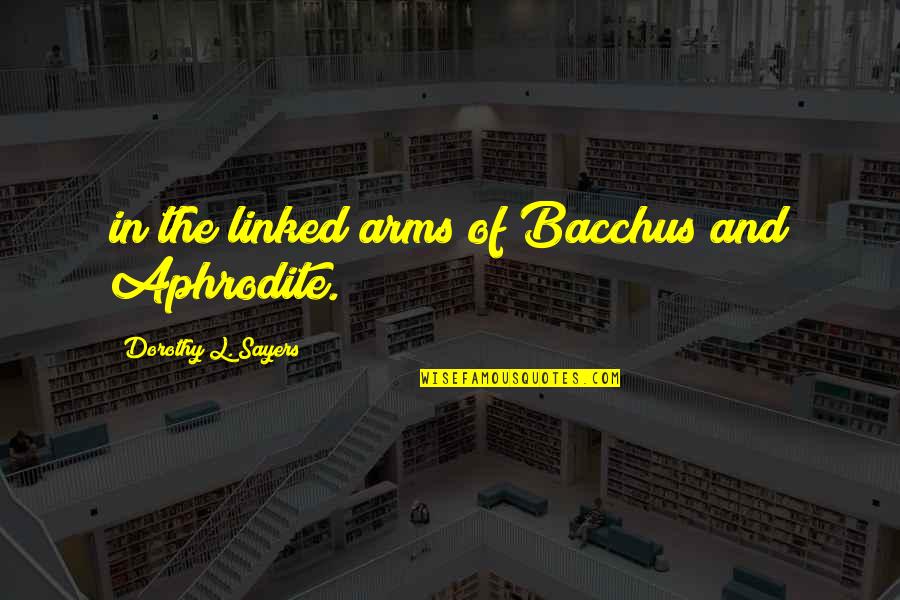 in the linked arms of Bacchus and Aphrodite. —
Dorothy L. Sayers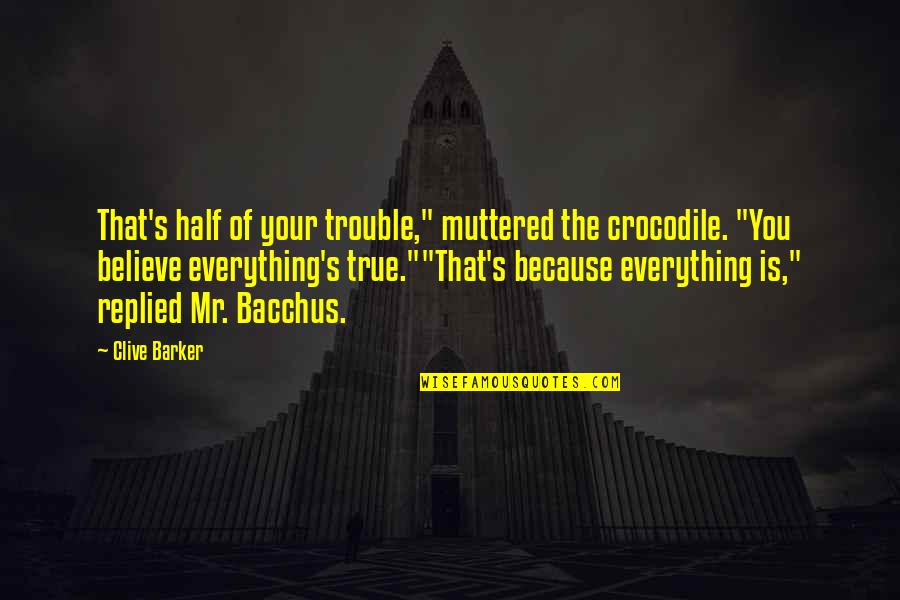 That's half of your trouble," muttered the crocodile. "You believe everything's true."
"That's because everything is," replied Mr. Bacchus. —
Clive Barker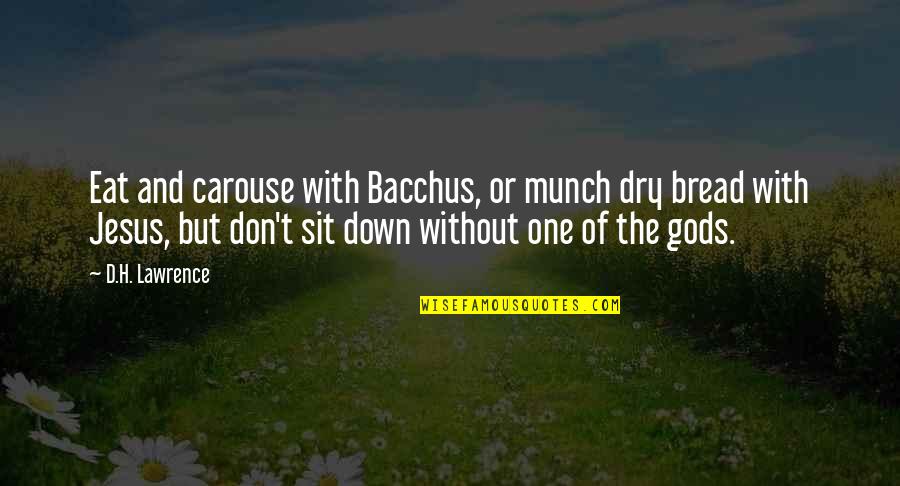 Eat and carouse with Bacchus, or munch dry bread with Jesus, but don't sit down without one of the gods. —
D.H. Lawrence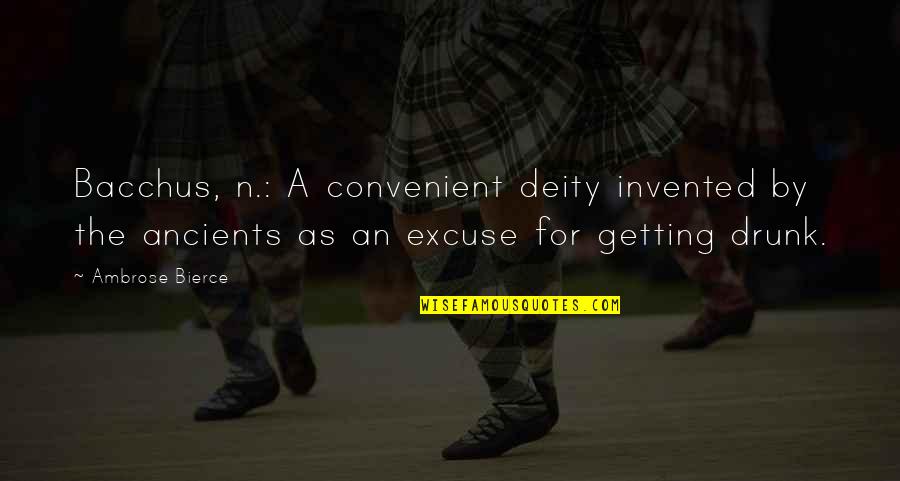 Bacchus, n.: A convenient deity invented by the ancients as an excuse for getting drunk. —
Ambrose Bierce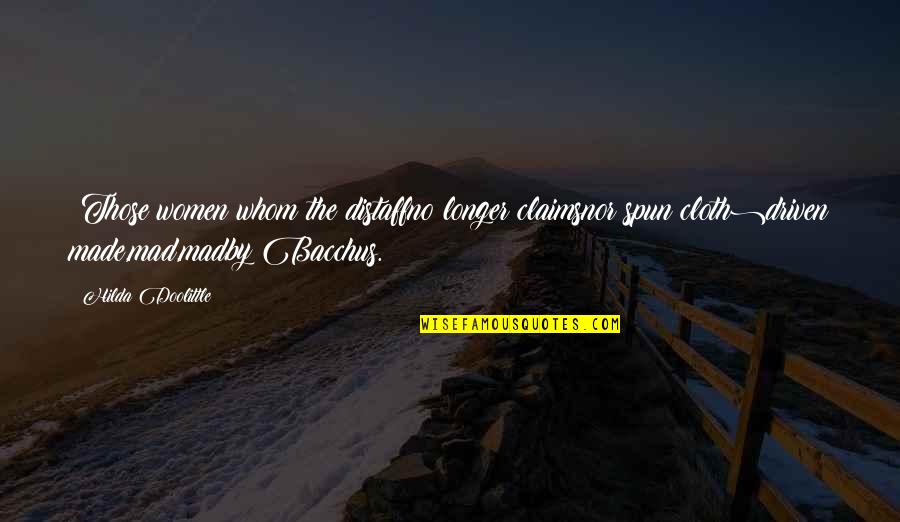 (Those women whom the distaff
no longer claims
nor spun cloth)
driven made,
mad,
mad
by Bacchus. —
Hilda Doolittle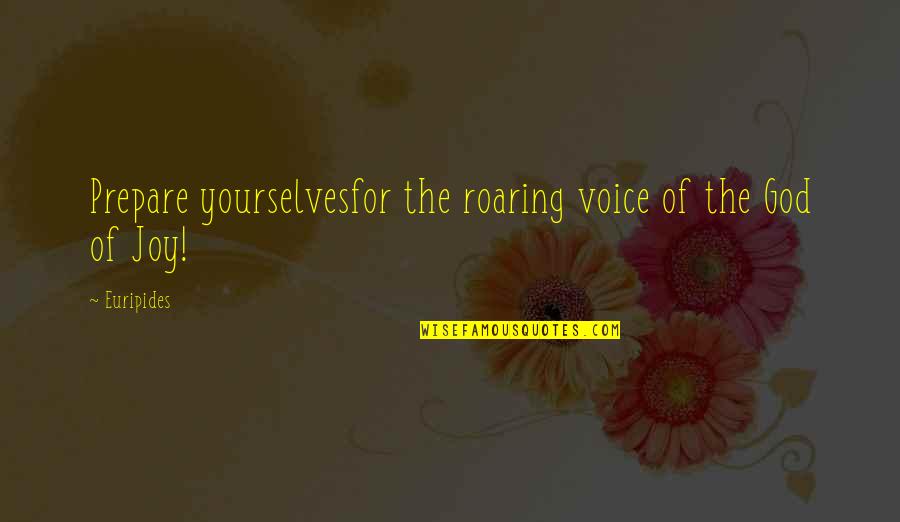 Prepare yourselves
for the roaring voice of the God of Joy! —
Euripides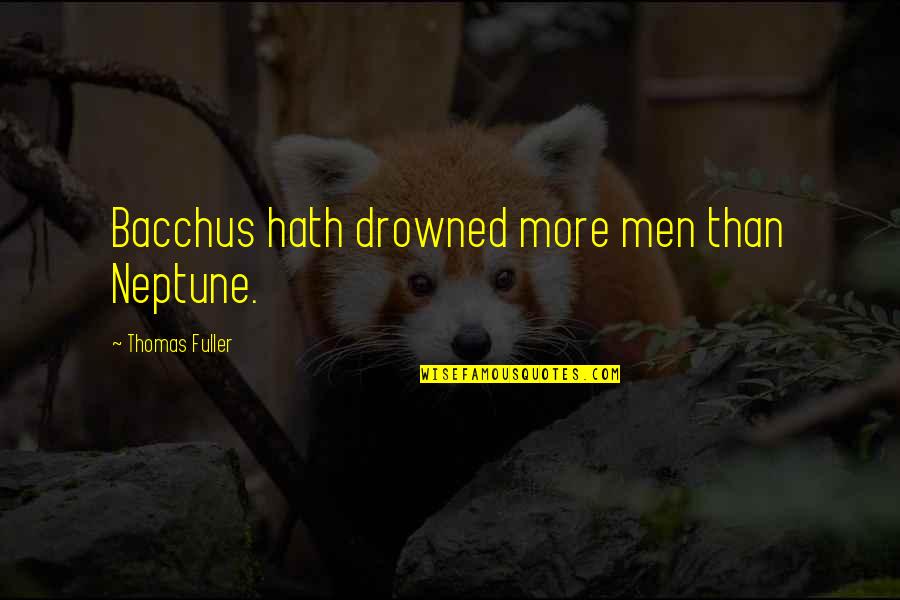 Bacchus hath drowned more men than Neptune. —
Thomas Fuller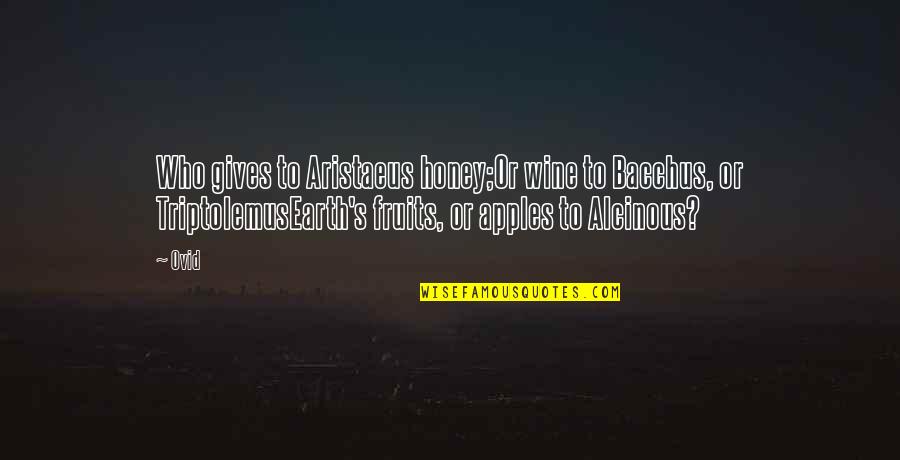 Who gives to Aristaeus honey;
Or wine to Bacchus, or Triptolemus
Earth's fruits, or apples to Alcinous? —
Ovid