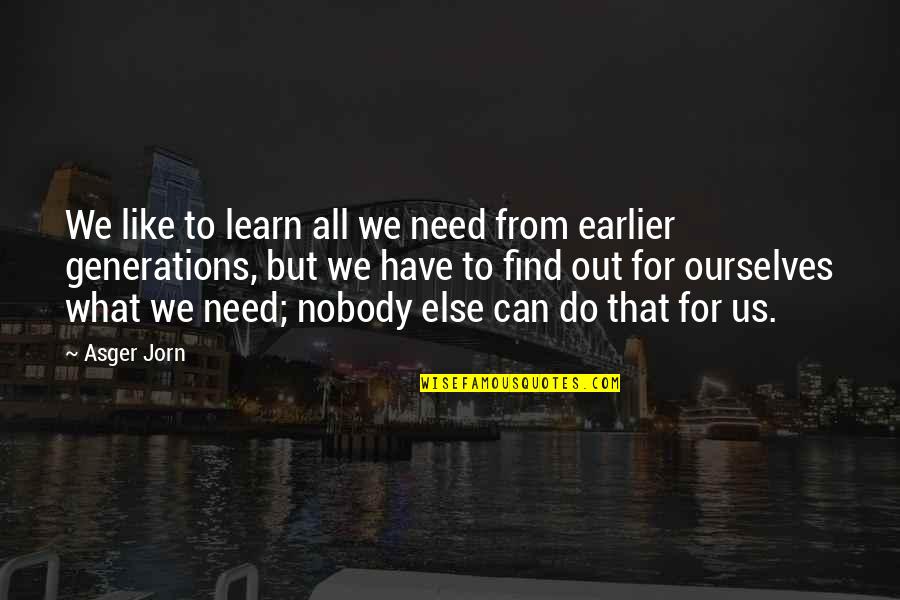 We like to learn all we need from earlier generations, but we have to find out for ourselves what we need; nobody else can do that for us.
—
Asger Jorn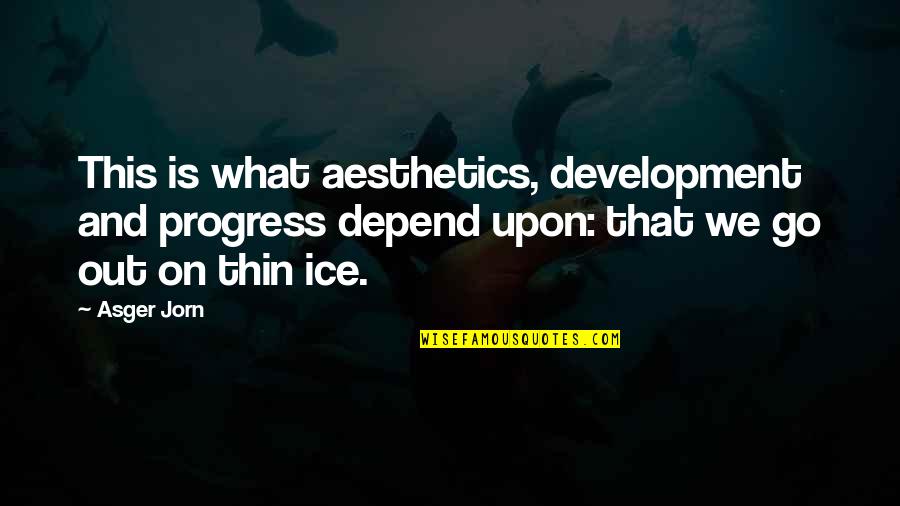 This is what aesthetics, development and progress depend upon: that we go out on thin ice.
—
Asger Jorn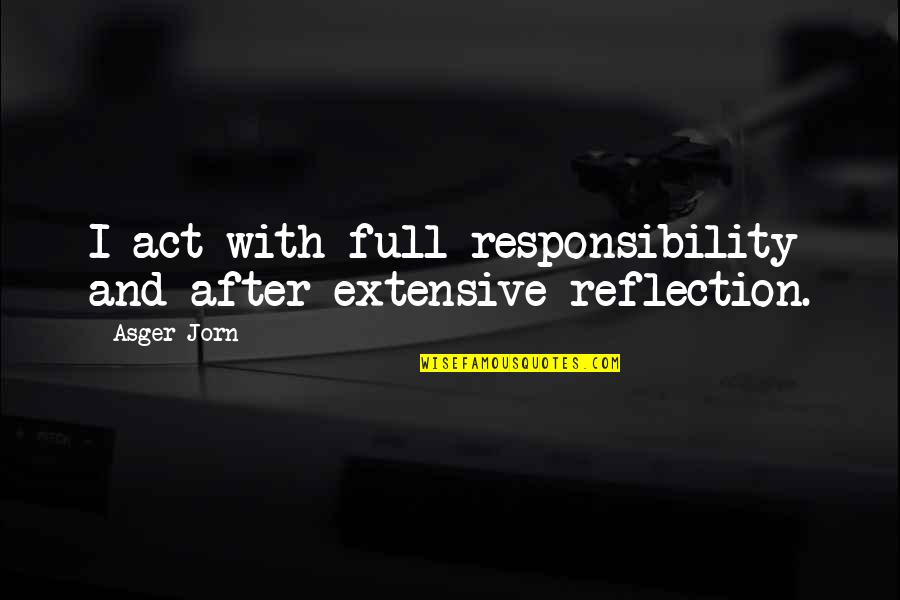 I act with full responsibility and after extensive reflection.
—
Asger Jorn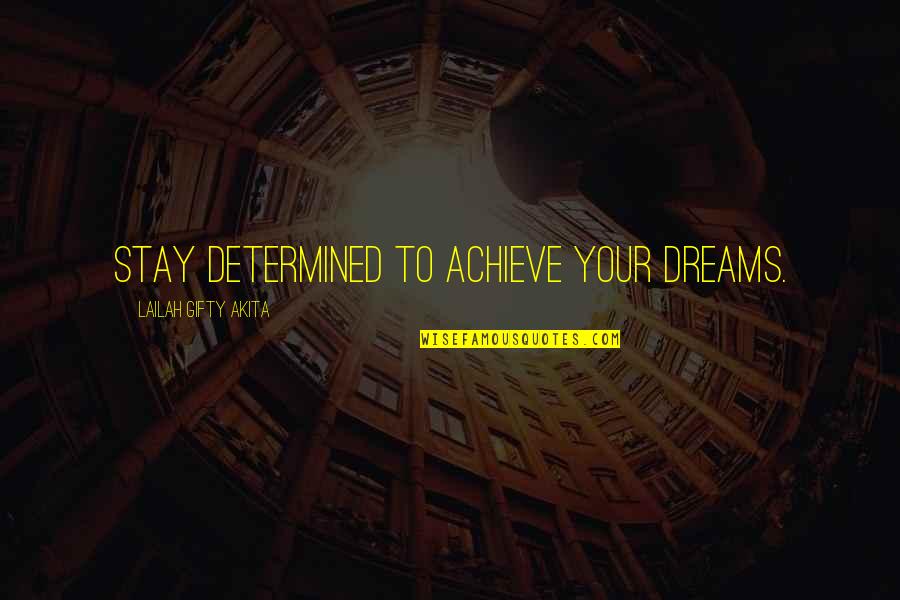 Stay determined to achieve your dreams.
—
Lailah Gifty Akita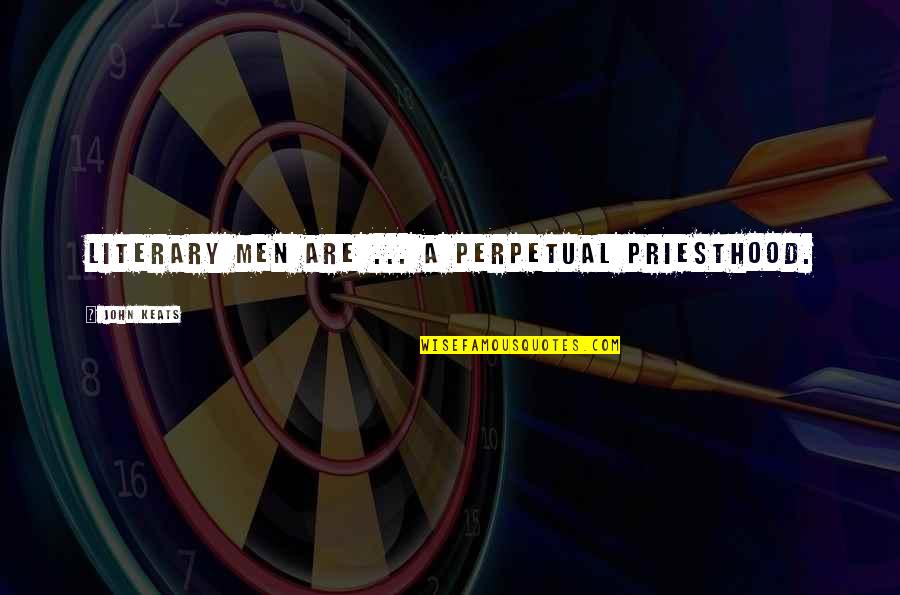 Literary men are ... a perpetual priesthood.
—
John Keats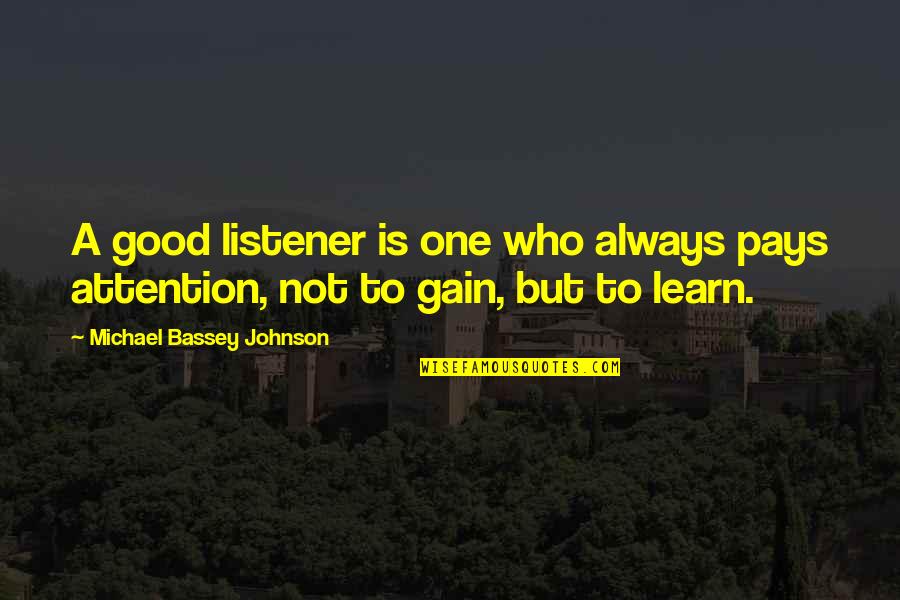 A good listener is one who always pays attention, not to gain, but to learn.
—
Michael Bassey Johnson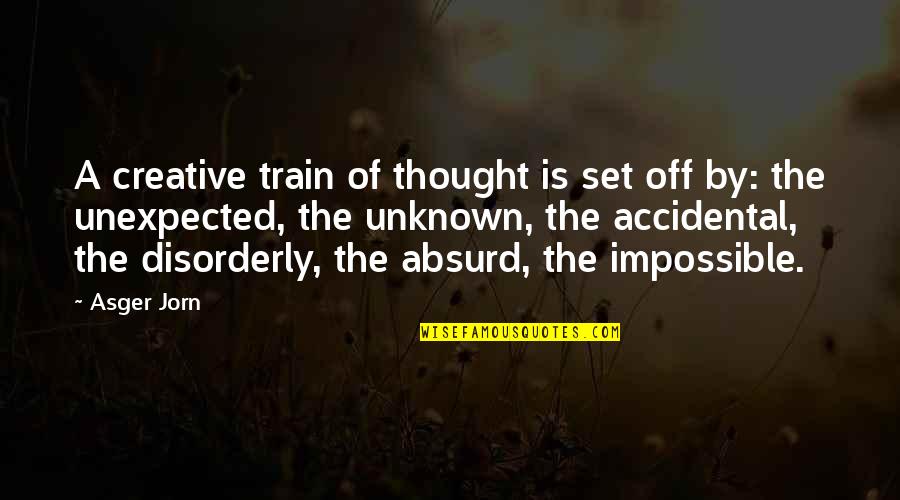 A creative train of thought is set off by: the unexpected, the unknown, the accidental, the disorderly, the absurd, the impossible. —
Asger Jorn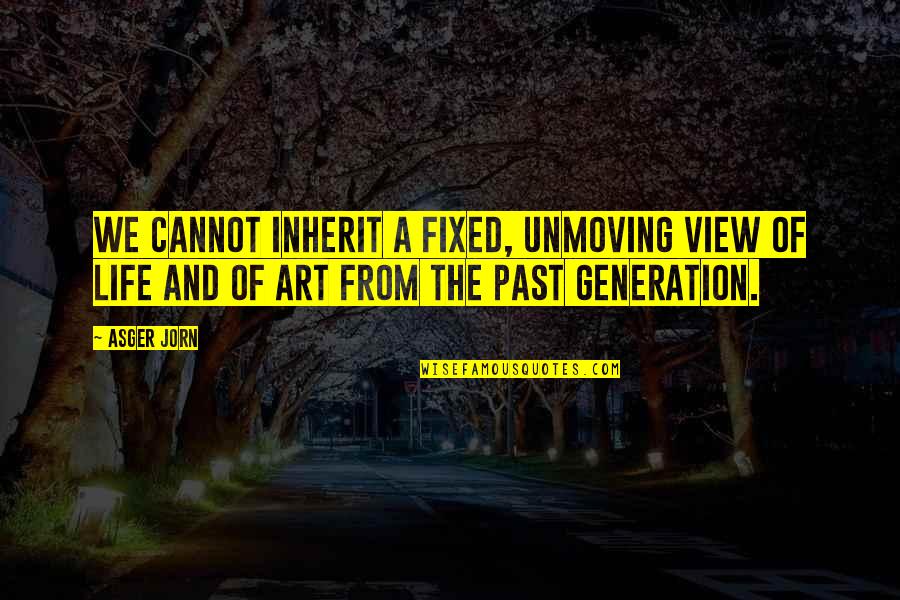 We cannot inherit a fixed, unmoving view of life and of art from the past generation. —
Asger Jorn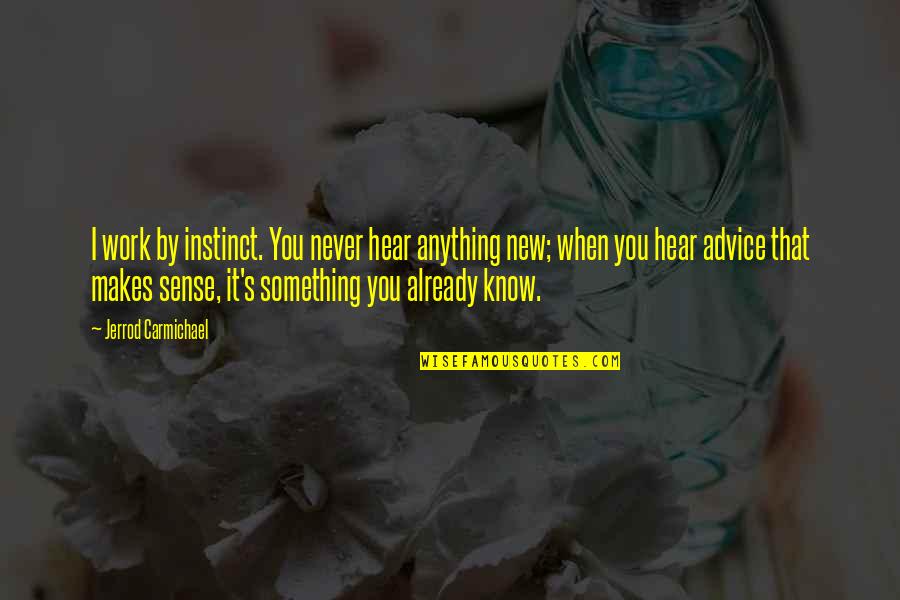 I work by instinct. You never hear anything new; when you hear advice that makes sense, it's something you already know. —
Jerrod Carmichael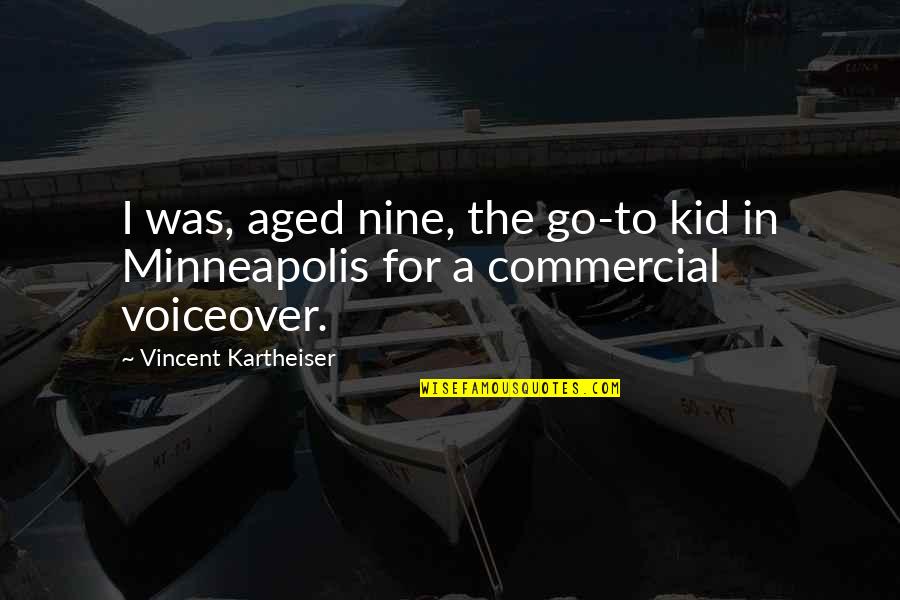 I was, aged nine, the go-to kid in Minneapolis for a commercial voiceover. —
Vincent Kartheiser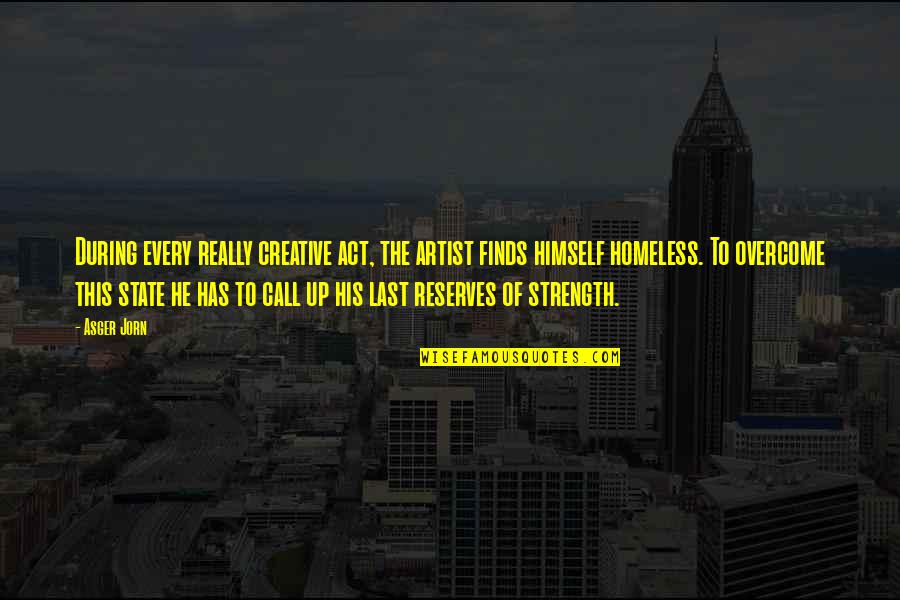 During every really creative act, the artist finds himself homeless. To overcome this state he has to call up his last reserves of strength. —
Asger Jorn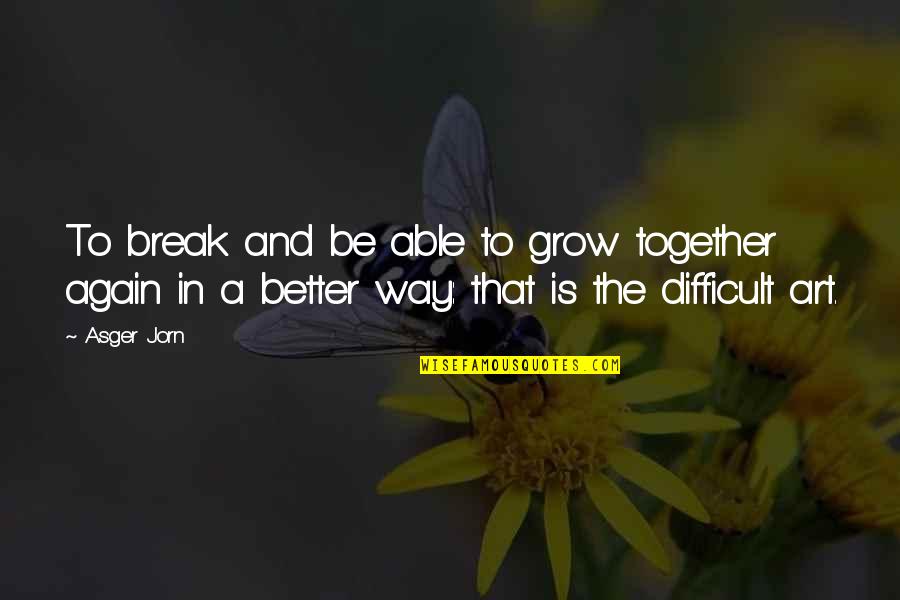 To break and be able to grow together again in a better way: that is the difficult art. —
Asger Jorn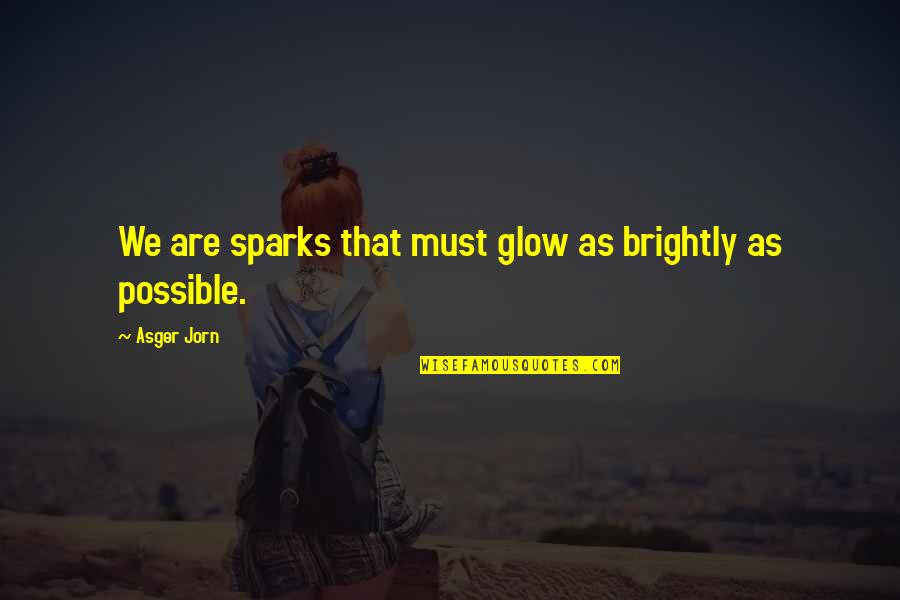 We are sparks that must glow as brightly as possible. —
Asger Jorn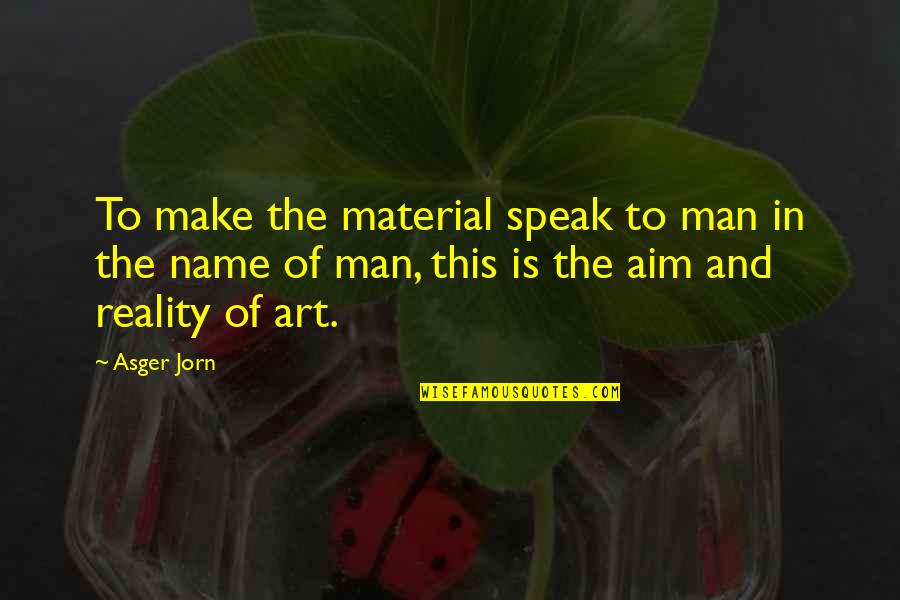 To make the material speak to man in the name of man, this is the aim and reality of art. —
Asger Jorn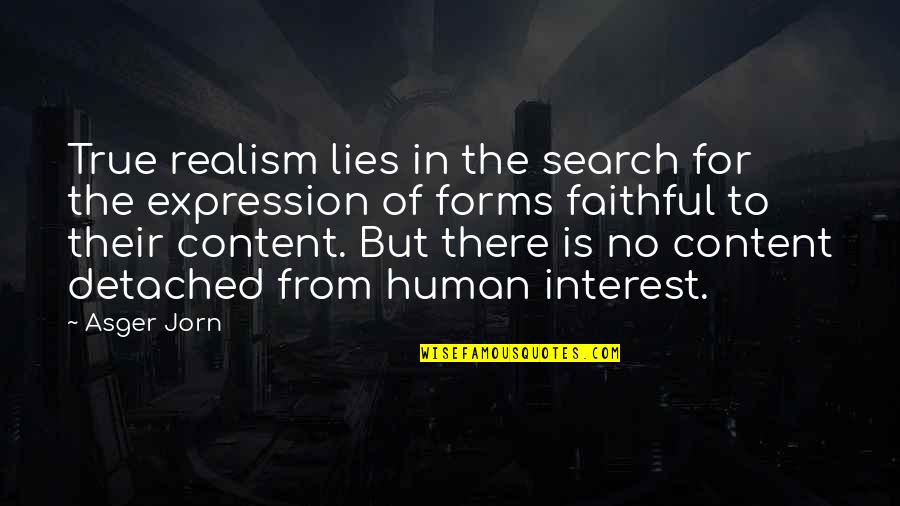 True realism lies in the search for the expression of forms faithful to their content. But there is no content detached from human interest. —
Asger Jorn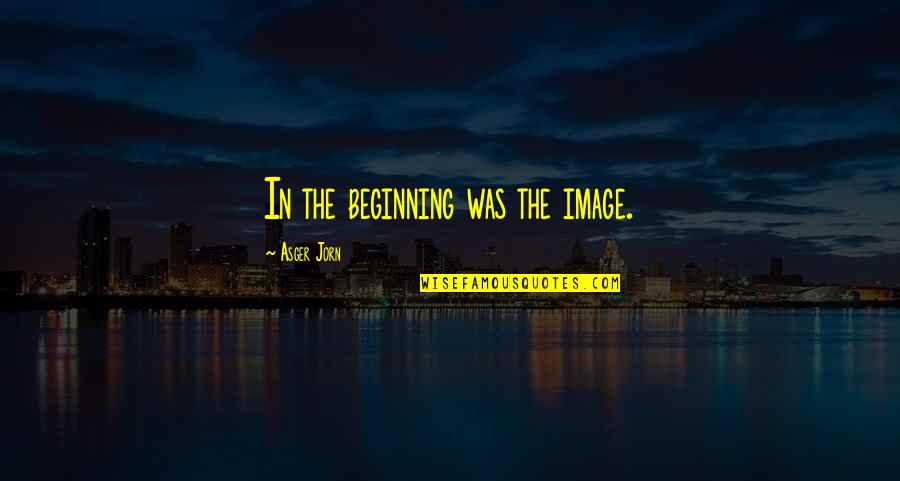 In the beginning was the image. —
Asger Jorn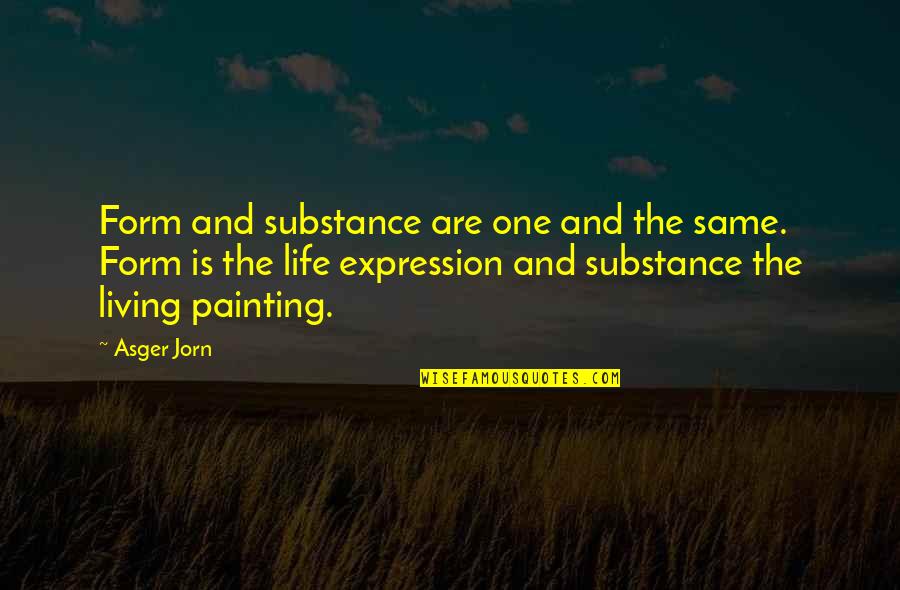 Form and substance are one and the same. Form is the life expression and substance the living painting. —
Asger Jorn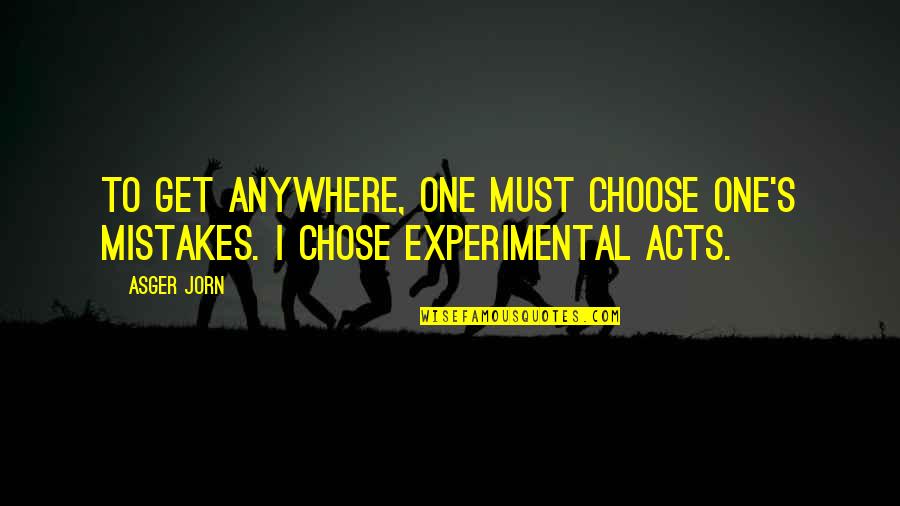 To get anywhere, one must choose one's mistakes. I chose experimental acts. —
Asger Jorn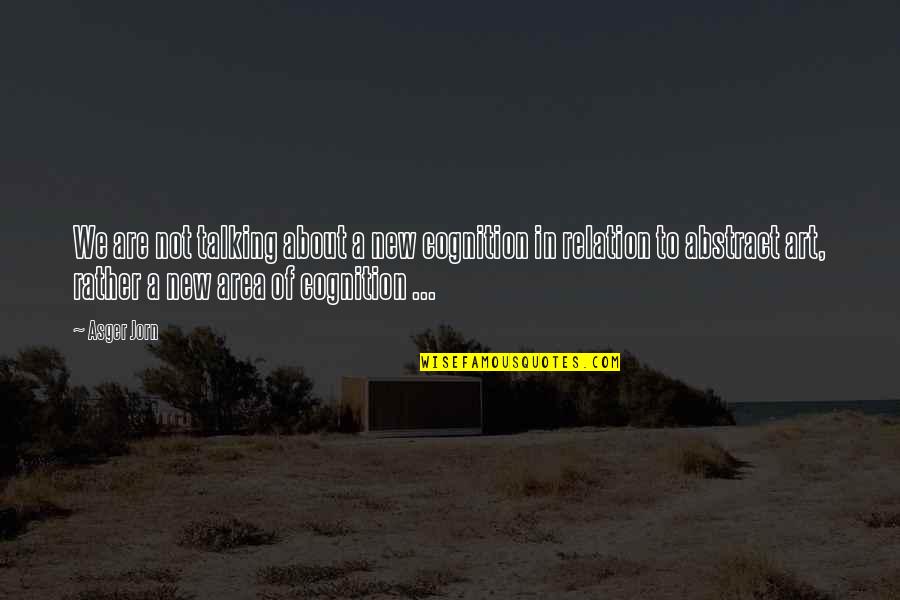 We are not talking about a new cognition in relation to abstract art, rather a new area of cognition ... —
Asger Jorn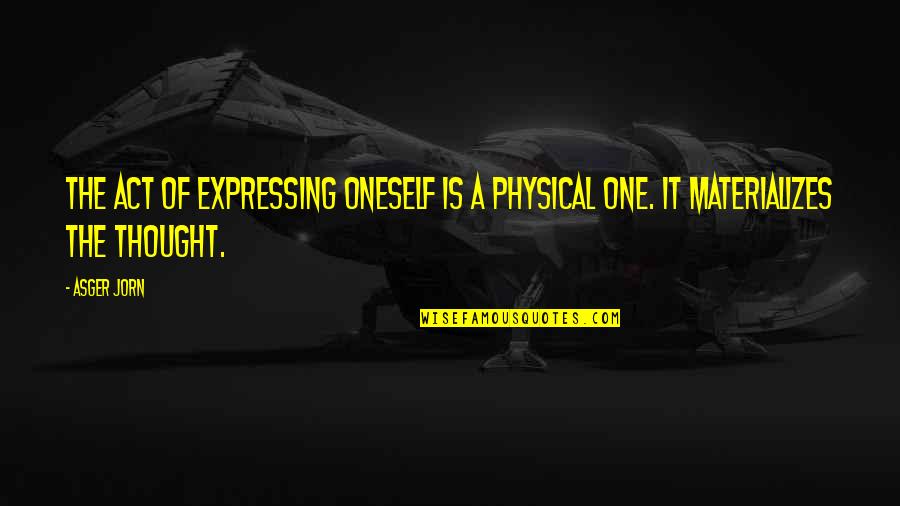 The act of expressing oneself is a physical one. It materializes the thought. —
Asger Jorn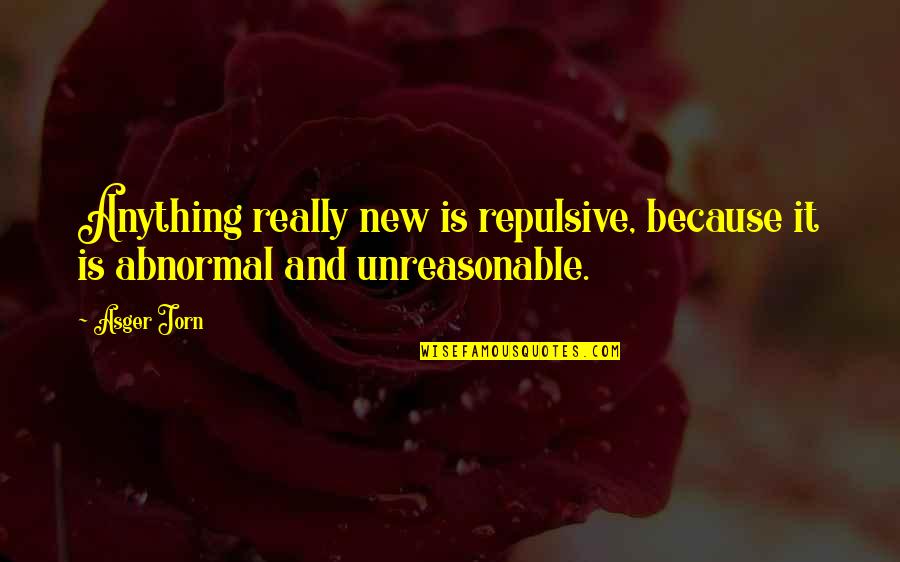 Anything really new is repulsive, because it is abnormal and unreasonable. —
Asger Jorn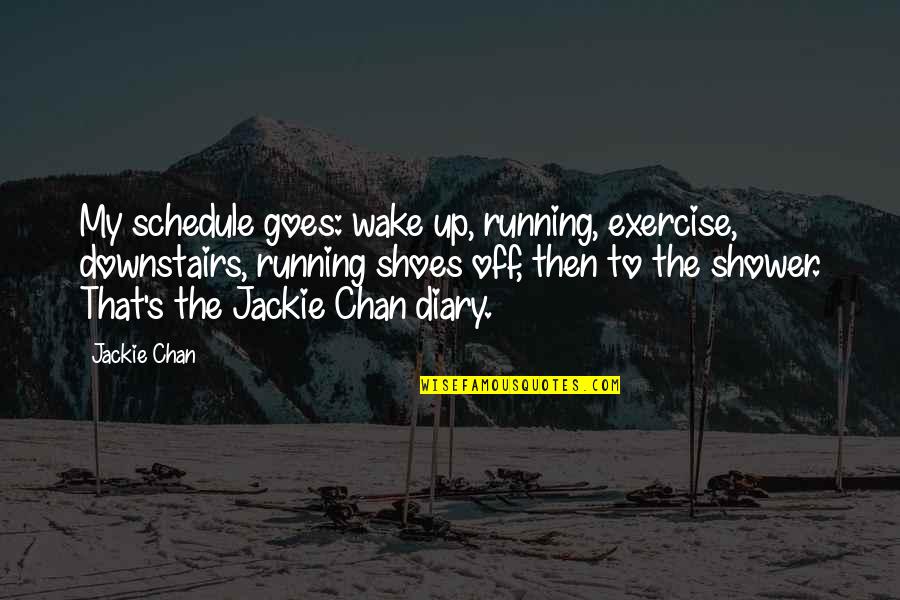 My schedule goes: wake up, running, exercise, downstairs, running shoes off, then to the shower. That's the Jackie Chan diary. —
Jackie Chan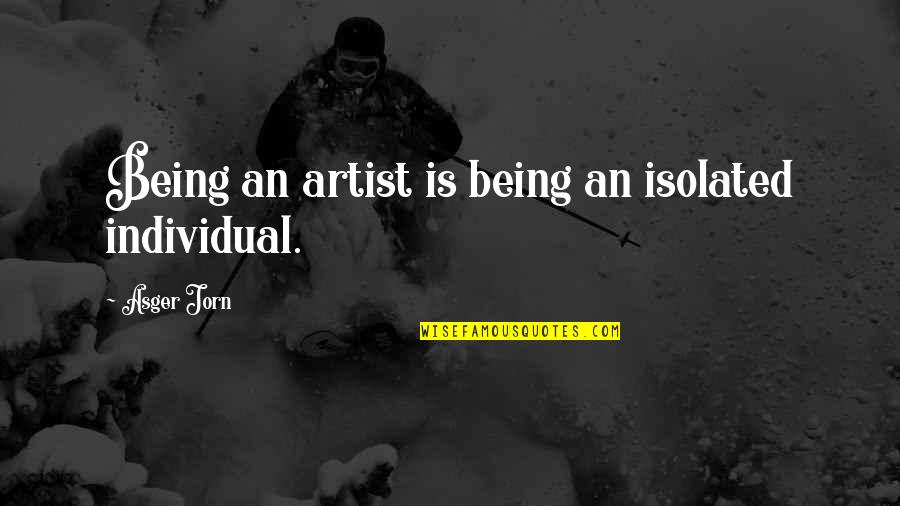 Being an artist is being an isolated individual. —
Asger Jorn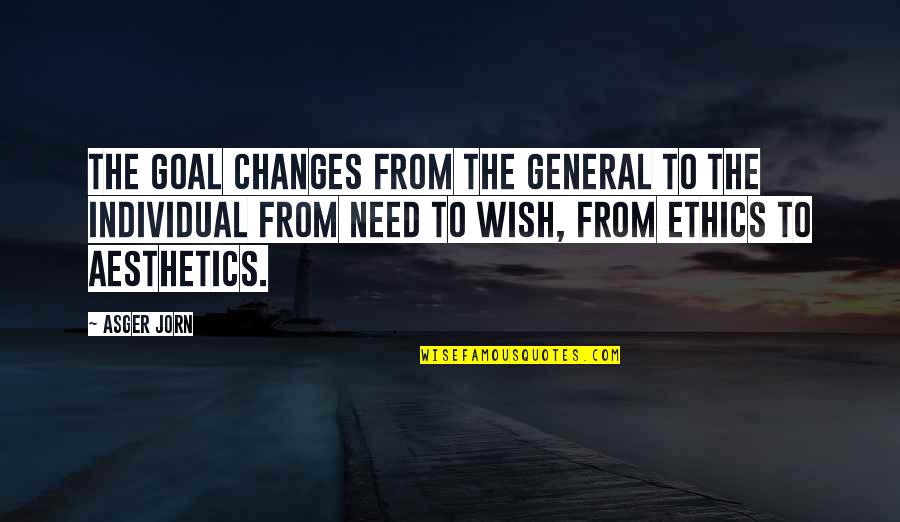 The goal changes from the general to the individual from need to wish, from ethics to aesthetics. —
Asger Jorn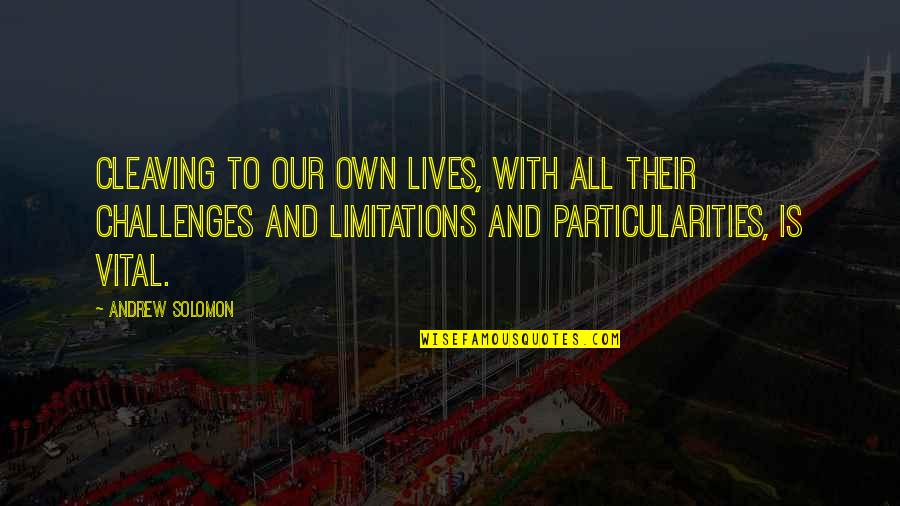 Cleaving to our own lives, with all their challenges and limitations and particularities, is vital. —
Andrew Solomon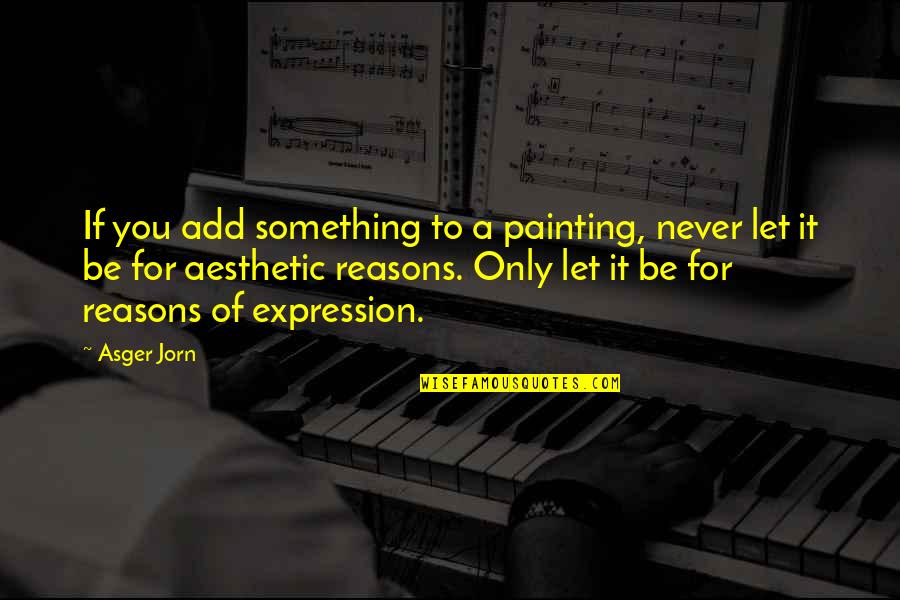 If you add something to a painting, never let it be for aesthetic reasons. Only let it be for reasons of expression. —
Asger Jorn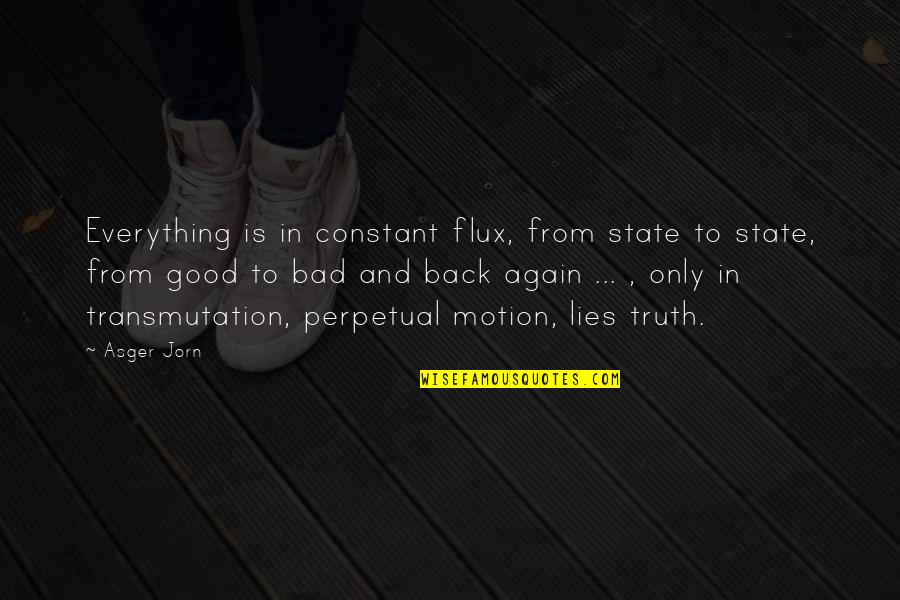 Everything is in constant flux, from state to state, from good to bad and back again ... , only in transmutation, perpetual motion, lies truth. —
Asger Jorn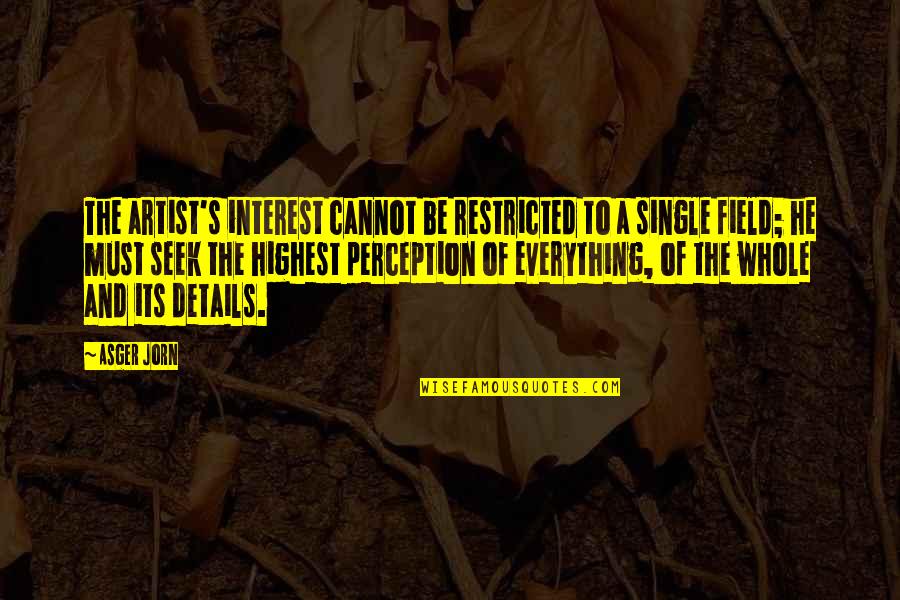 The artist's interest cannot be restricted to a single field; he must seek the highest perception of everything, of the whole and its details. —
Asger Jorn