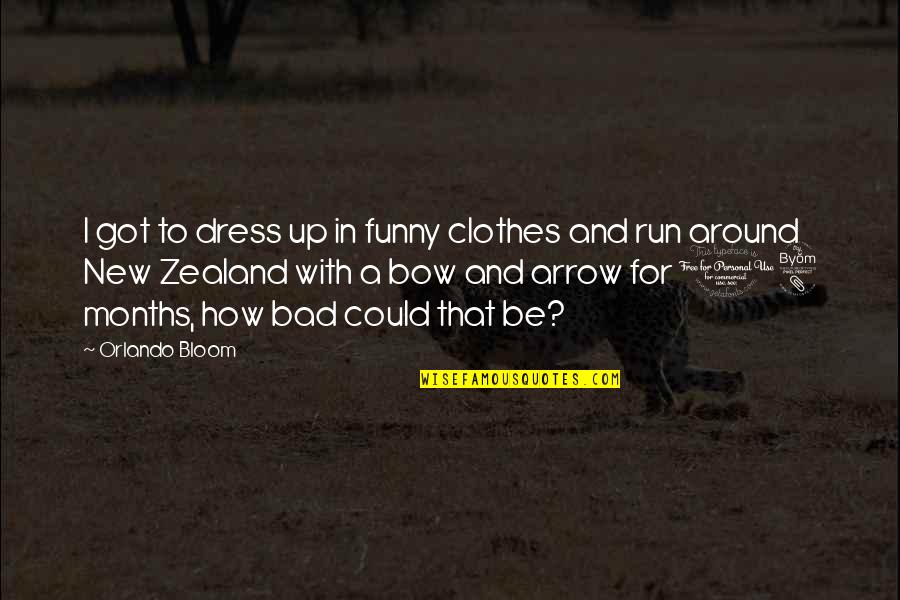 I got to dress up in funny clothes and run around New Zealand with a bow and arrow for 18 months, how bad could that be?
—
Orlando Bloom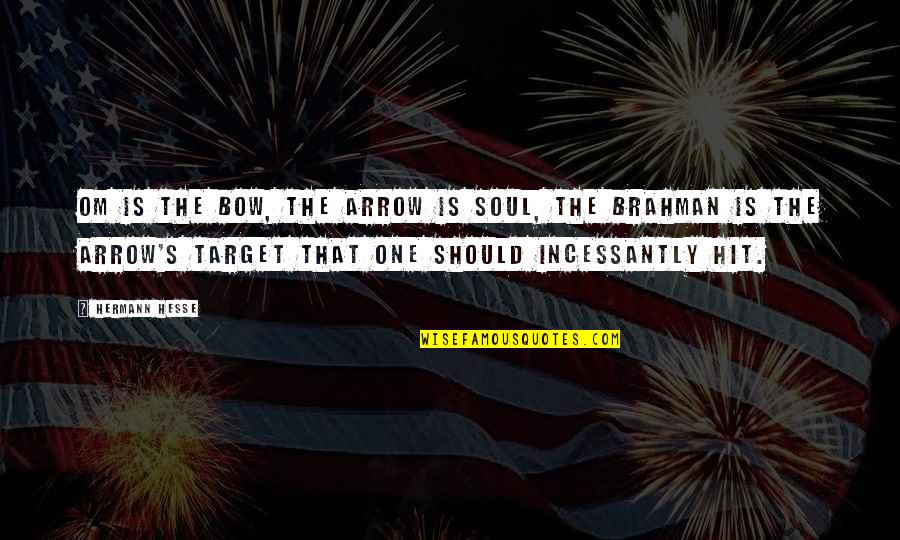 Om is the bow, the arrow is soul, The Brahman is the arrow's target that one should incessantly hit.
—
Hermann Hesse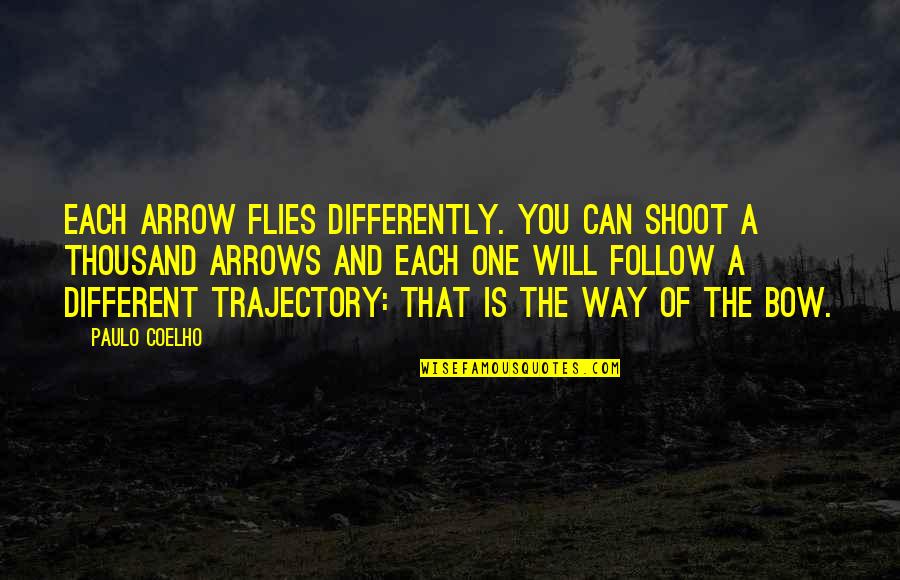 Each arrow flies differently. You can shoot a thousand arrows and each one will follow a different trajectory: that is the way of the bow.
—
Paulo Coelho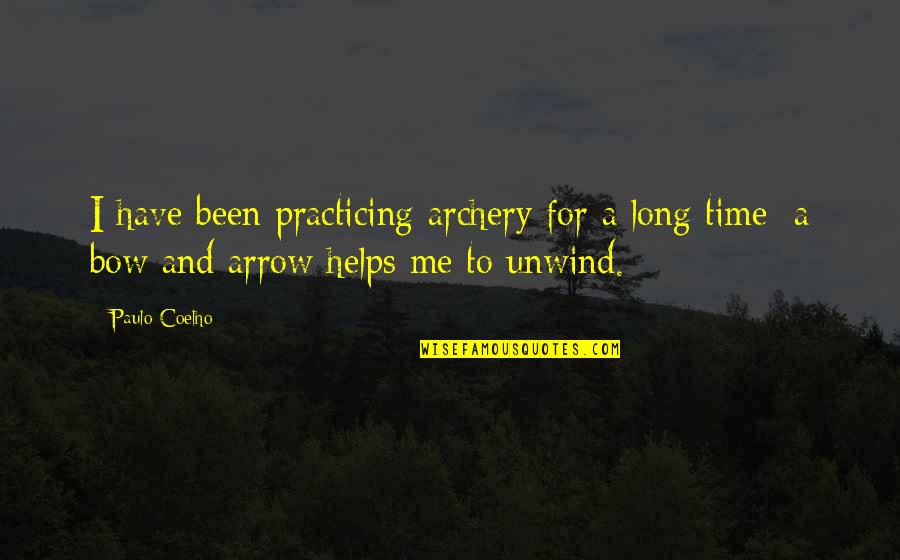 I have been practicing archery for a long time; a bow and arrow helps me to unwind. —
Paulo Coelho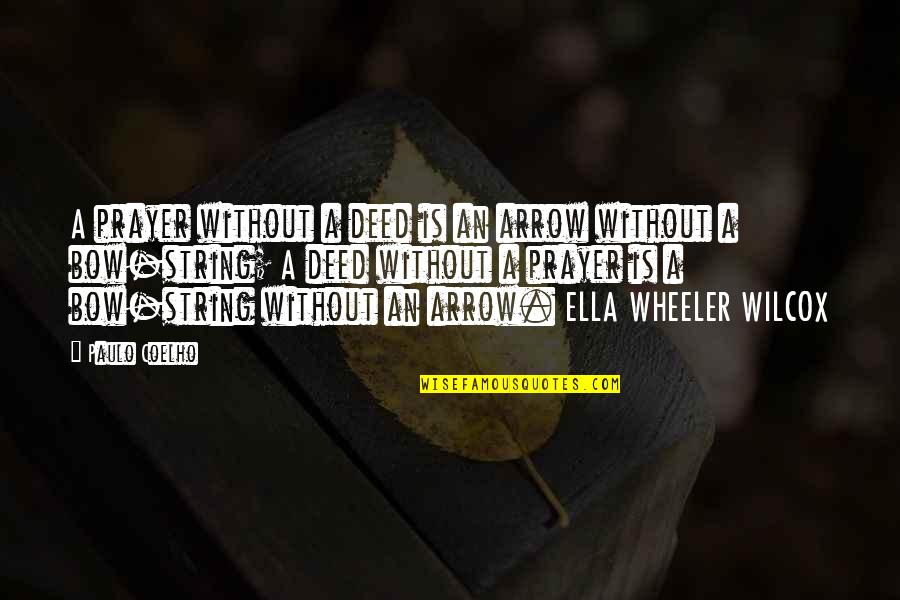 A prayer without a deed is an arrow without a bow-string; A deed without a prayer is a bow-string without an arrow. ELLA WHEELER WILCOX —
Paulo Coelho
I'm Cupid. You know, that cute little angel floating around with a tiny bow and arrow. —
Patrice Wilton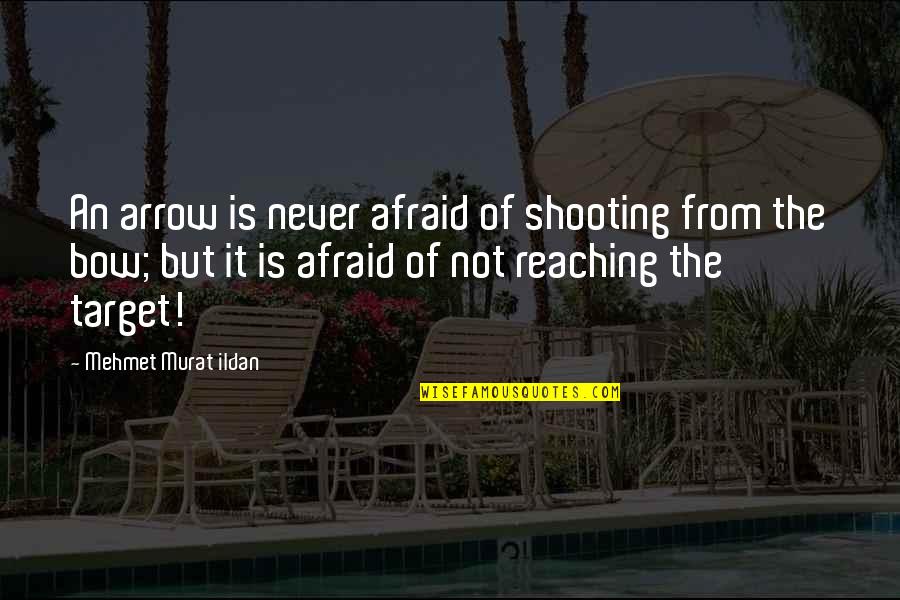 An arrow is never afraid of shooting from the bow; but it is afraid of not reaching the target! —
Mehmet Murat Ildan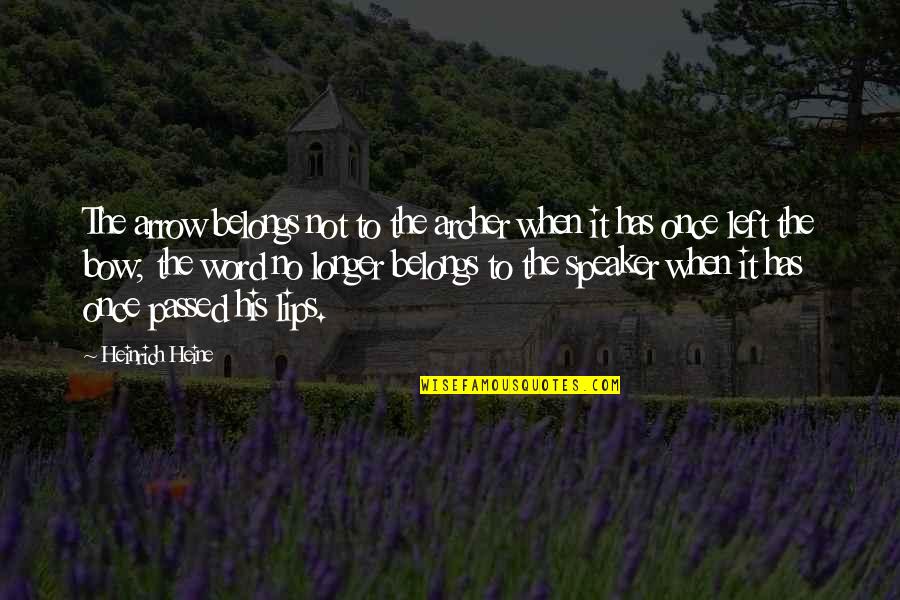 The arrow belongs not to the archer when it has once left the bow; the word no longer belongs to the speaker when it has once passed his lips. —
Heinrich Heine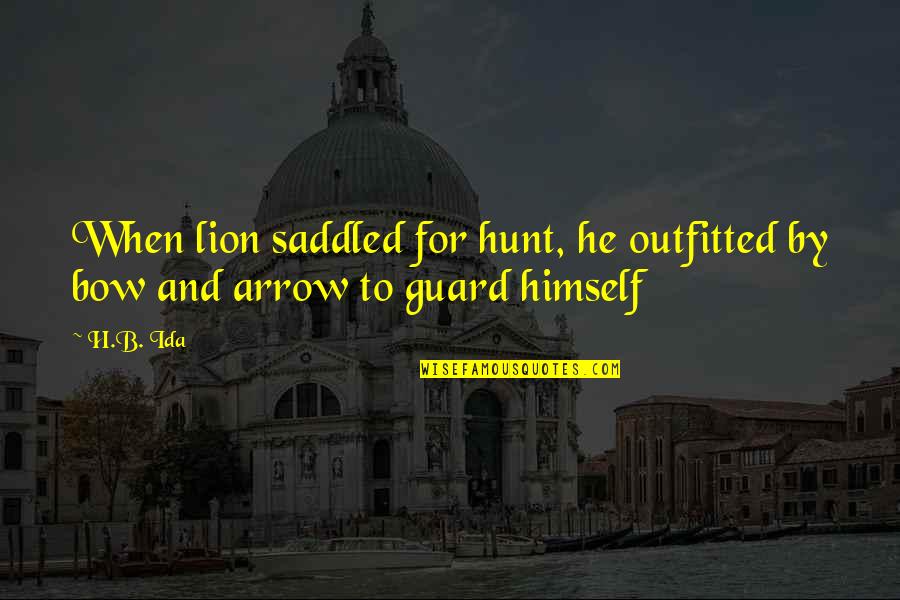 When lion saddled for hunt, he outfitted by bow and arrow to guard himself —
H.B. Ida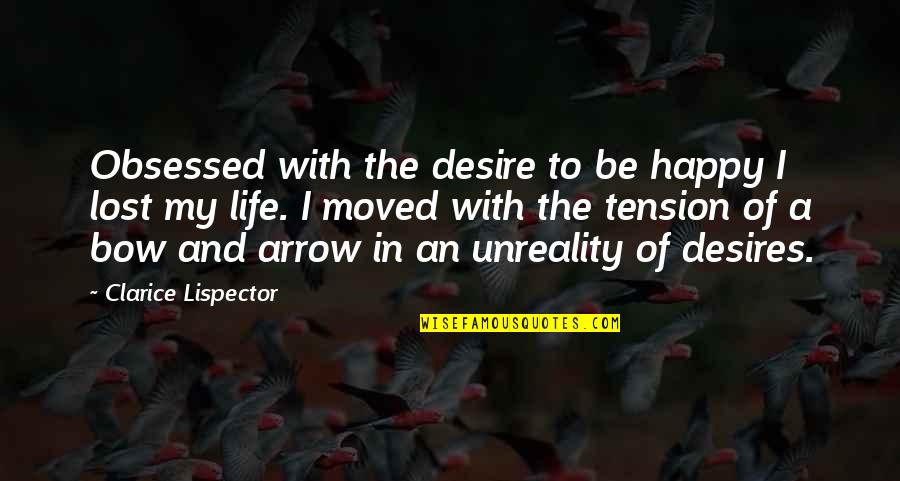 Obsessed with the desire to be happy I lost my life. I moved with the tension of a bow and arrow in an unreality of desires. —
Clarice Lispector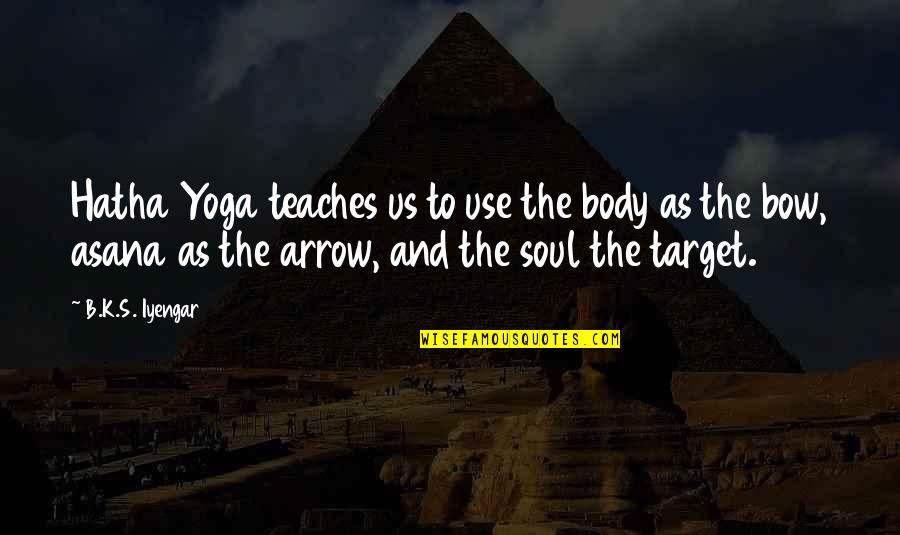 Hatha Yoga teaches us to use the body as the bow, asana as the arrow, and the soul the target. —
B.K.S. Iyengar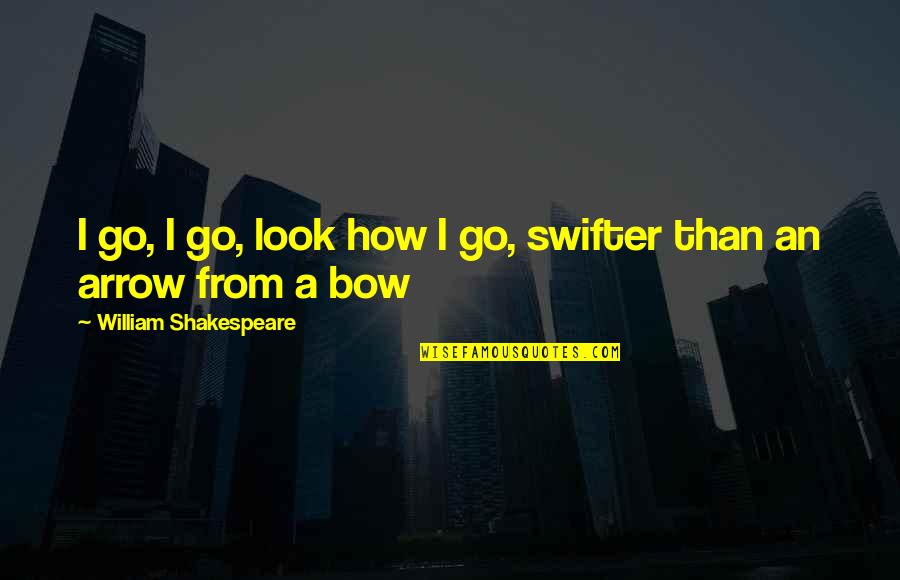 I go, I go, look how I go, swifter than an arrow from a bow —
William Shakespeare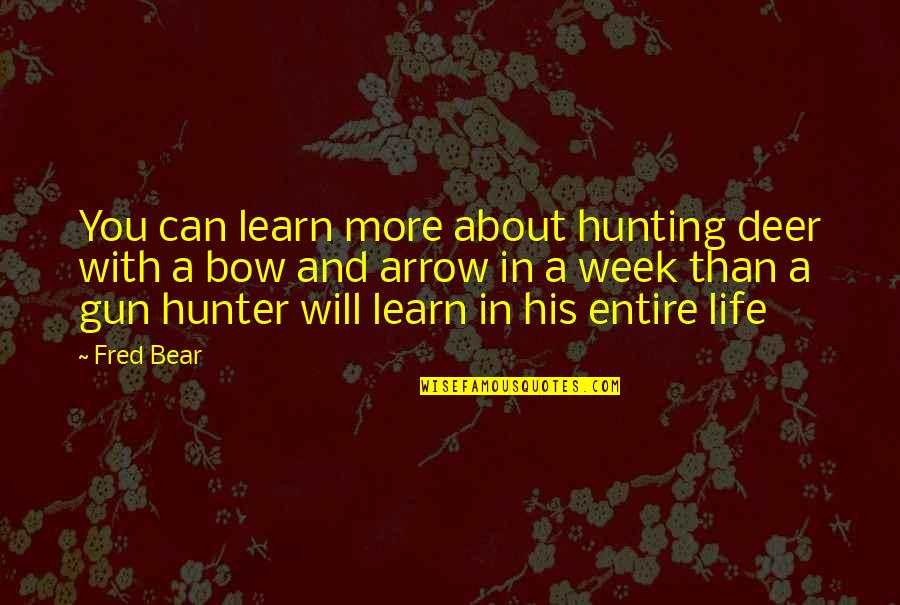 You can learn more about hunting deer with a bow and arrow in a week than a gun hunter will learn in his entire life —
Fred Bear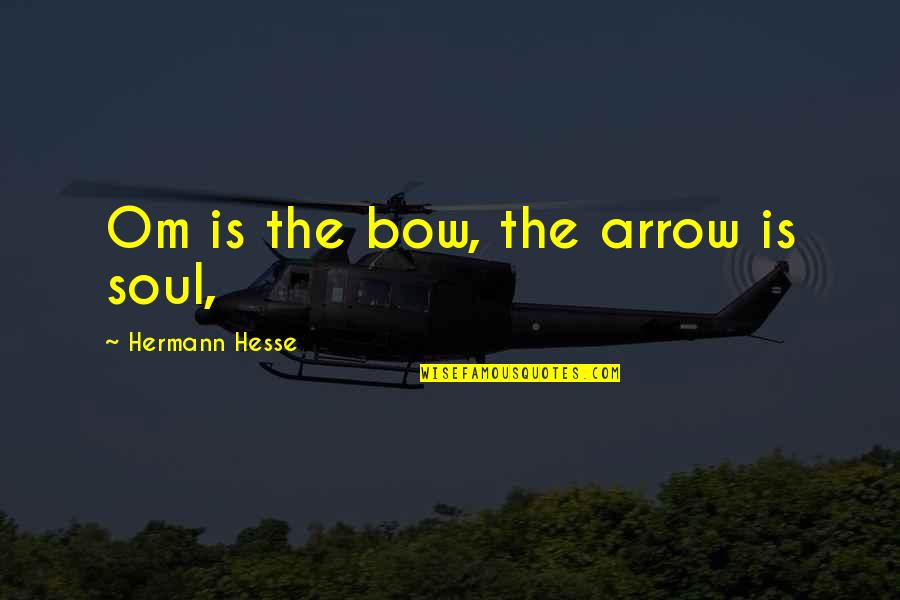 Om is the bow, the arrow is soul, —
Hermann Hesse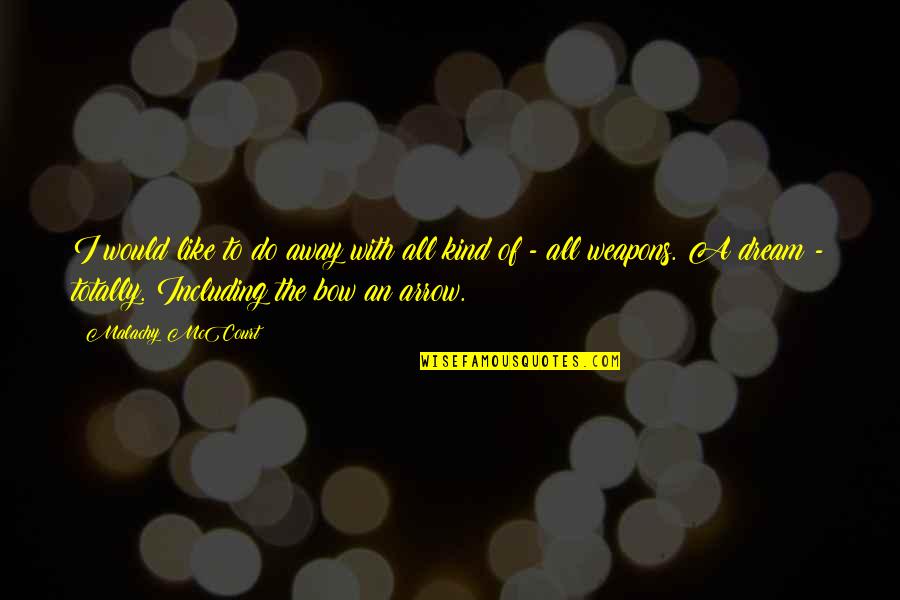 I would like to do away with all kind of - all weapons. A dream - totally. Including the bow an arrow. —
Malachy McCourt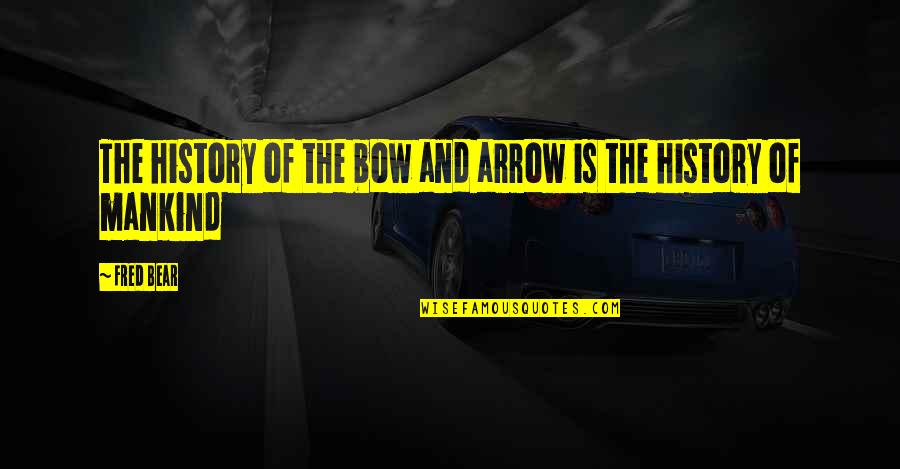 The history of the bow and arrow is the history of mankind —
Fred Bear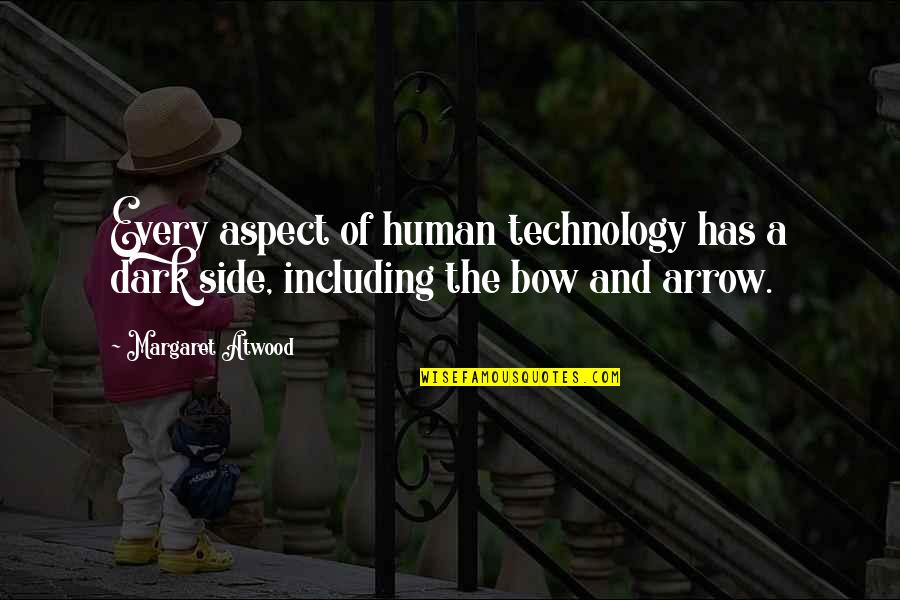 Every aspect of human technology has a dark side, including the bow and arrow. —
Margaret Atwood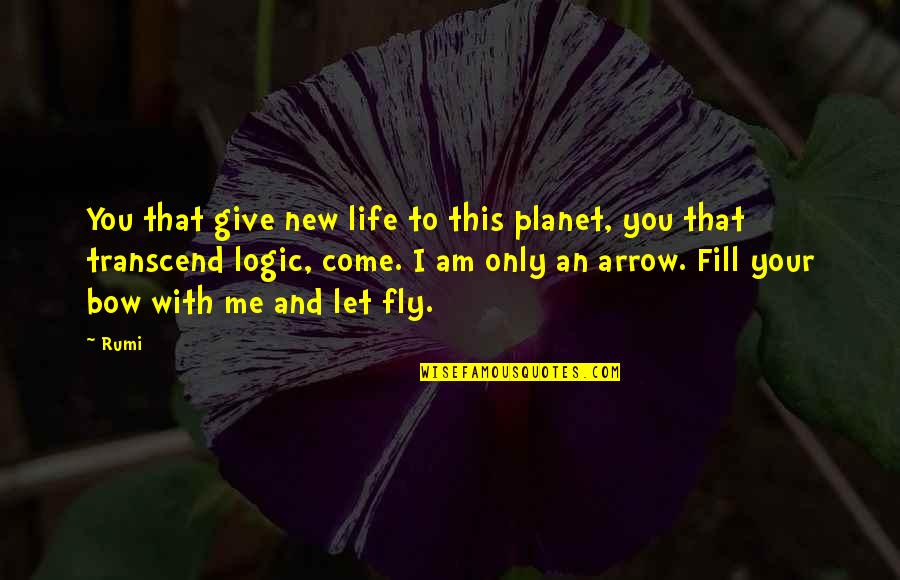 You that give new life to this planet, you that transcend logic, come. I am only an arrow. Fill your bow with me and let fly. —
Rumi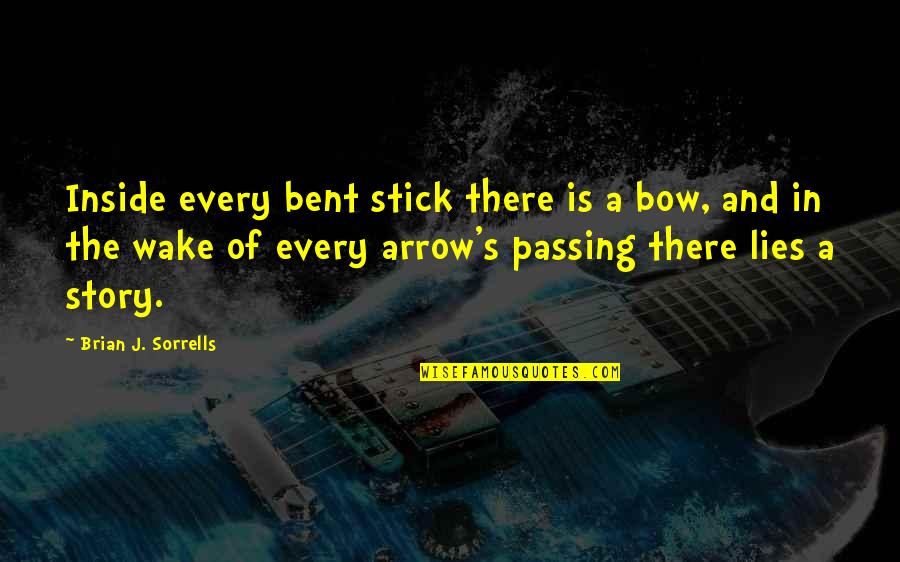 Inside every bent stick there is a bow, and in the wake of every arrow's passing there lies a story. —
Brian J. Sorrells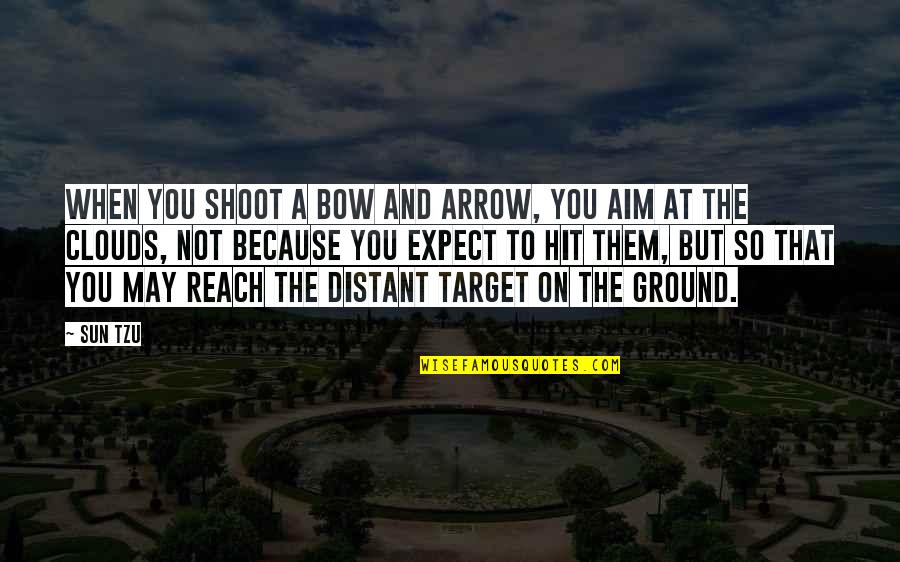 When you shoot a bow and arrow, you aim at the clouds, not because you expect to hit them, but so that you may reach the distant target on the ground. —
Sun Tzu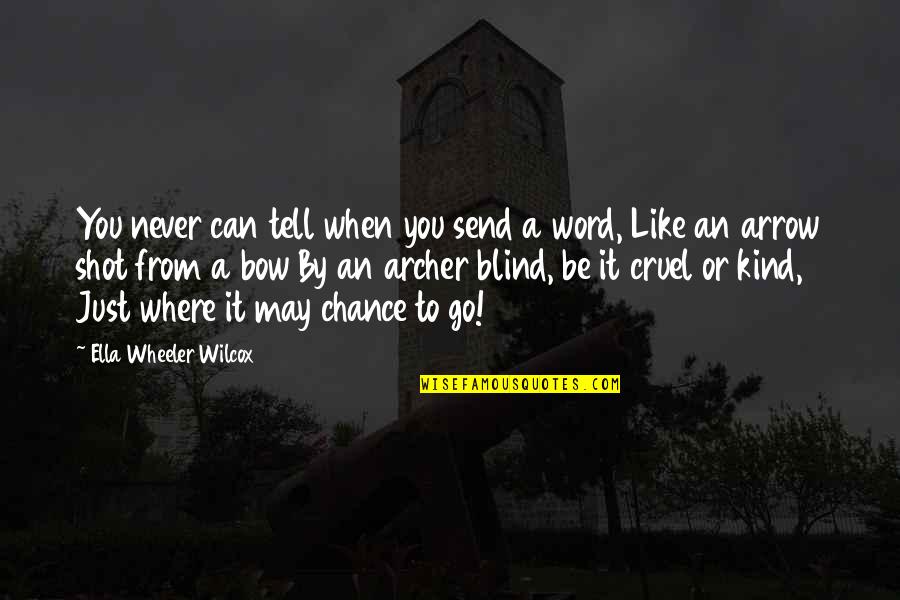 You never can tell when you send a word, Like an arrow shot from a bow By an archer blind, be it cruel or kind, Just where it may chance to go! —
Ella Wheeler Wilcox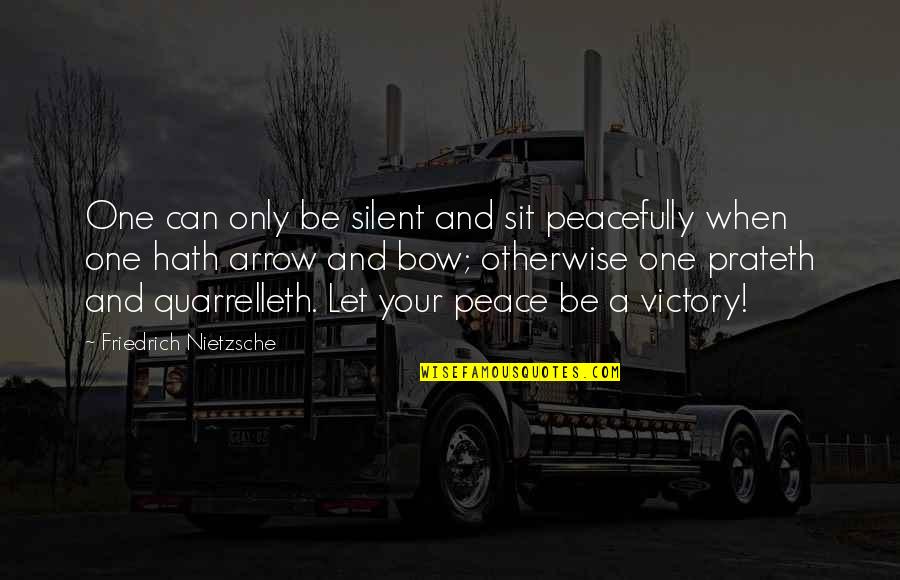 One can only be silent and sit peacefully when one hath
arrow and bow
; otherwise one prateth and quarrelleth. Let your peace be a victory! —
Friedrich Nietzsche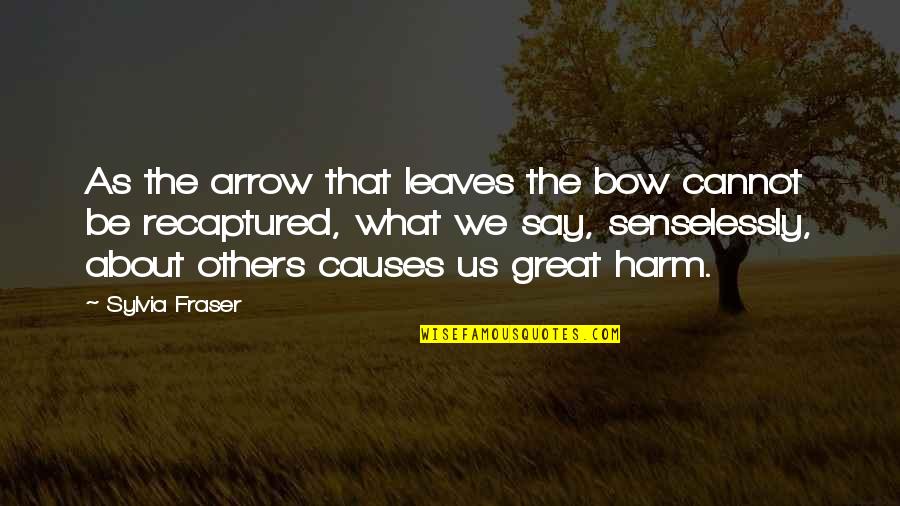 As the arrow that leaves the bow cannot be recaptured, what we say, senselessly, about others causes us great harm. —
Sylvia Fraser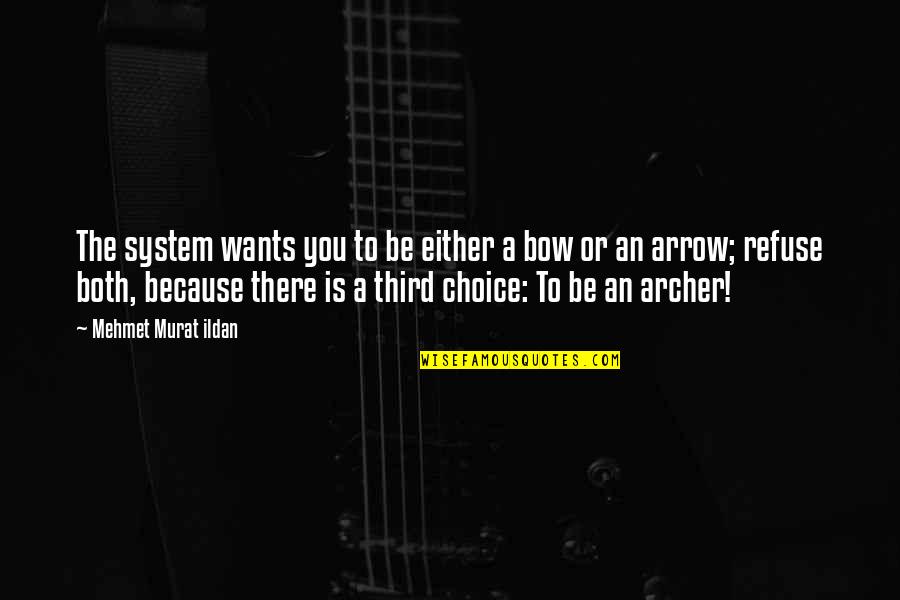 The system wants you to be either a bow or an arrow; refuse both, because there is a third choice: To be an archer! —
Mehmet Murat Ildan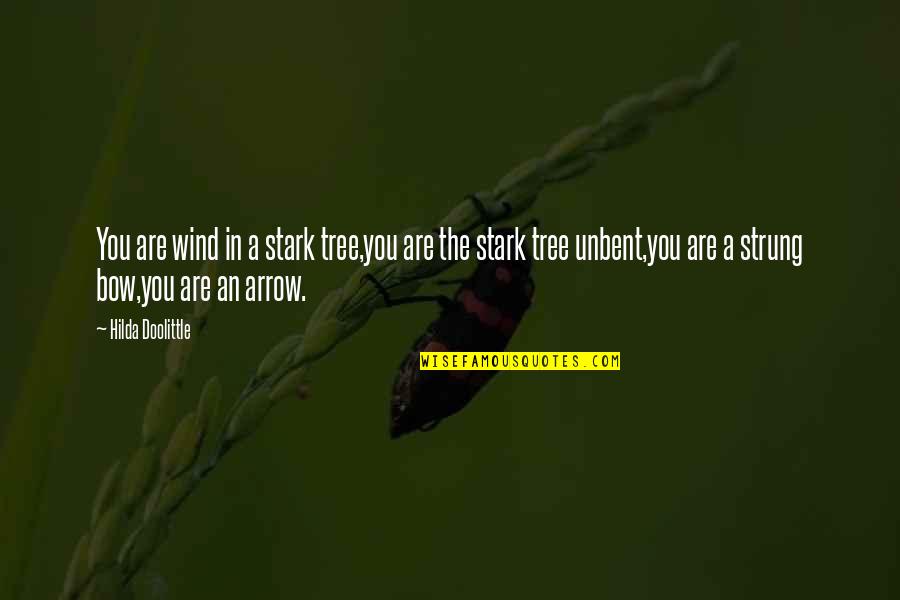 You are wind in a stark tree,
you are the stark tree unbent,
you are a strung bow,
you are an arrow. —
Hilda Doolittle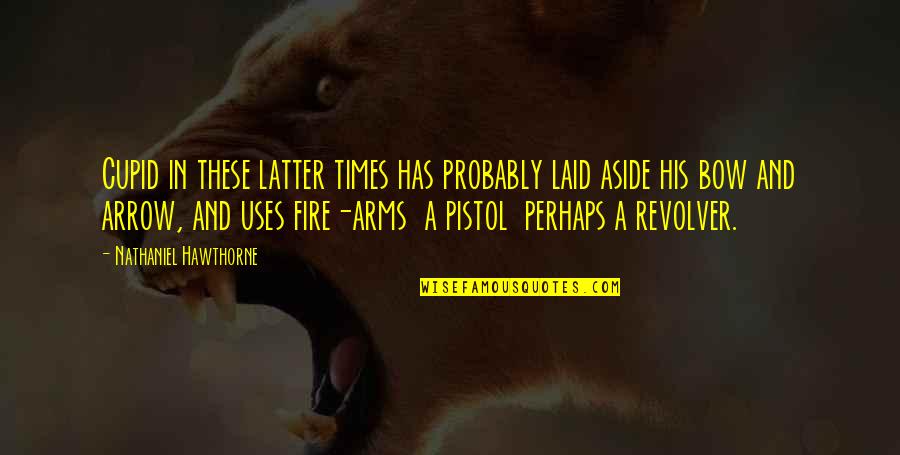 Cupid in these latter times has probably laid aside his bow and arrow, and uses fire-arms
a pistol
perhaps a revolver. —
Nathaniel Hawthorne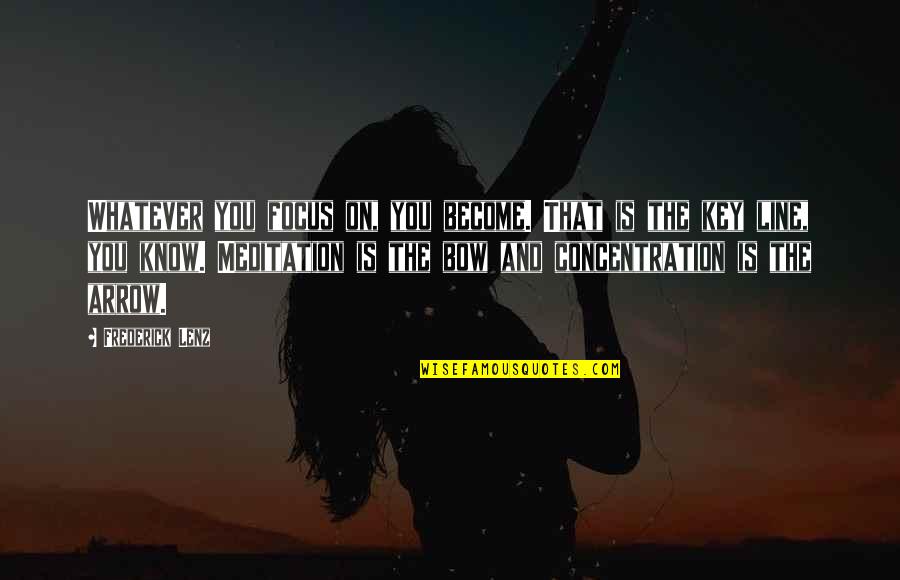 Whatever you focus on, you become. That is the key line, you know. Meditation is the bow and concentration is the arrow. —
Frederick Lenz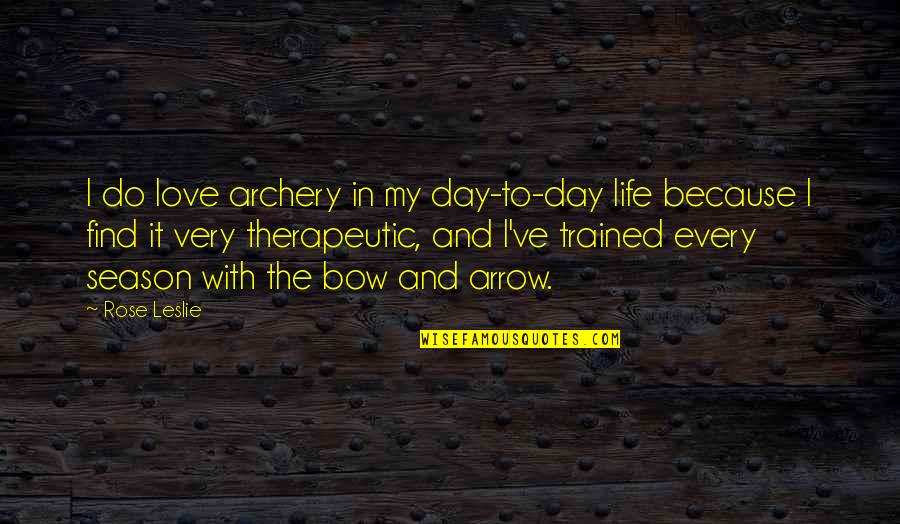 I do love archery in my day-to-day life because I find it very therapeutic, and I've trained every season with the bow and arrow. —
Rose Leslie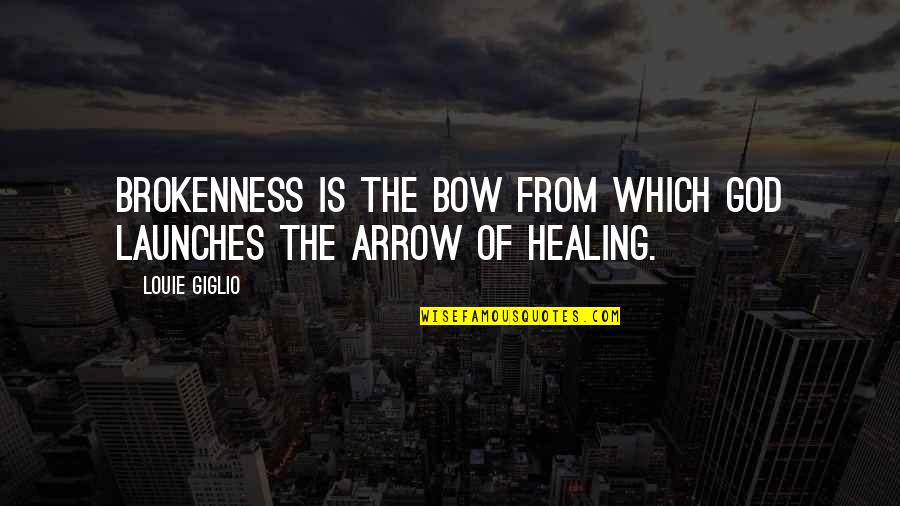 Brokenness is the bow from which God launches the arrow of healing. —
Louie Giglio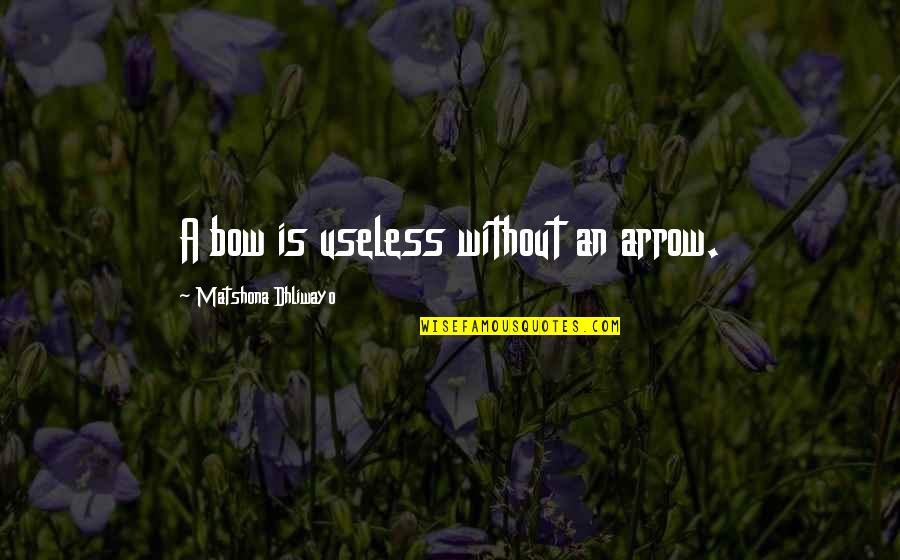 A bow is useless without an arrow. —
Matshona Dhliwayo