Am Impatient Quotes
Collection of top 52 famous quotes about Am Impatient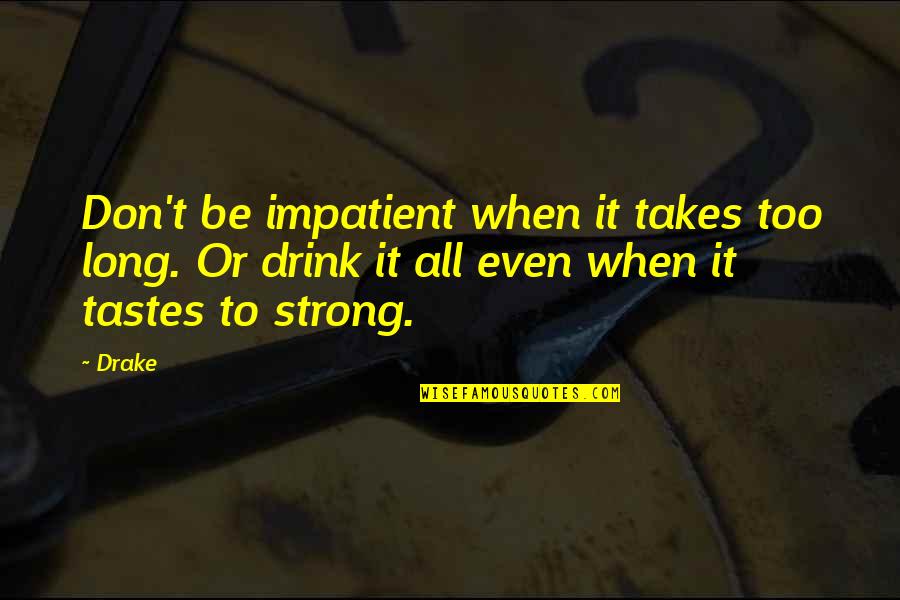 Don't be impatient when it takes too long. Or drink it all even when it tastes to strong.
—
Drake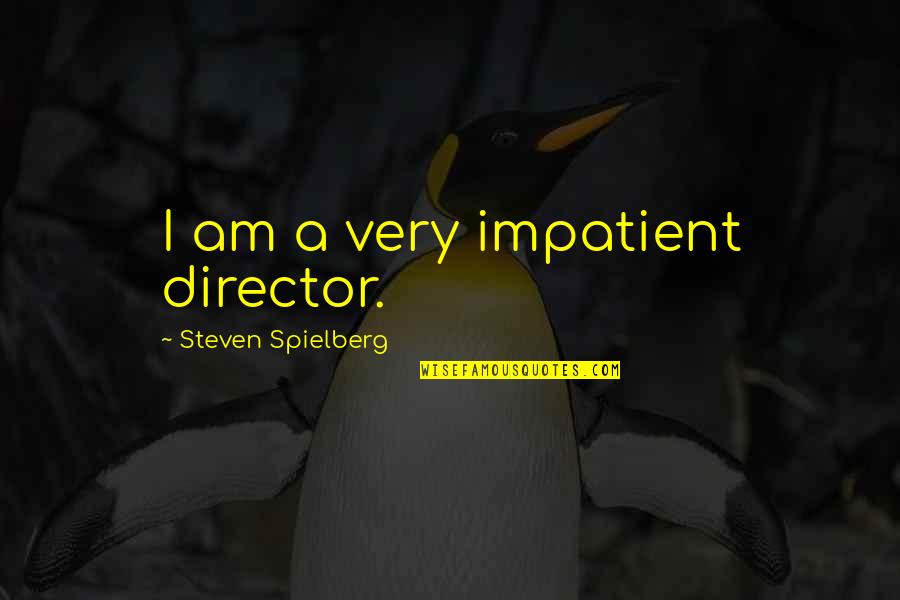 I am a very impatient director.
—
Steven Spielberg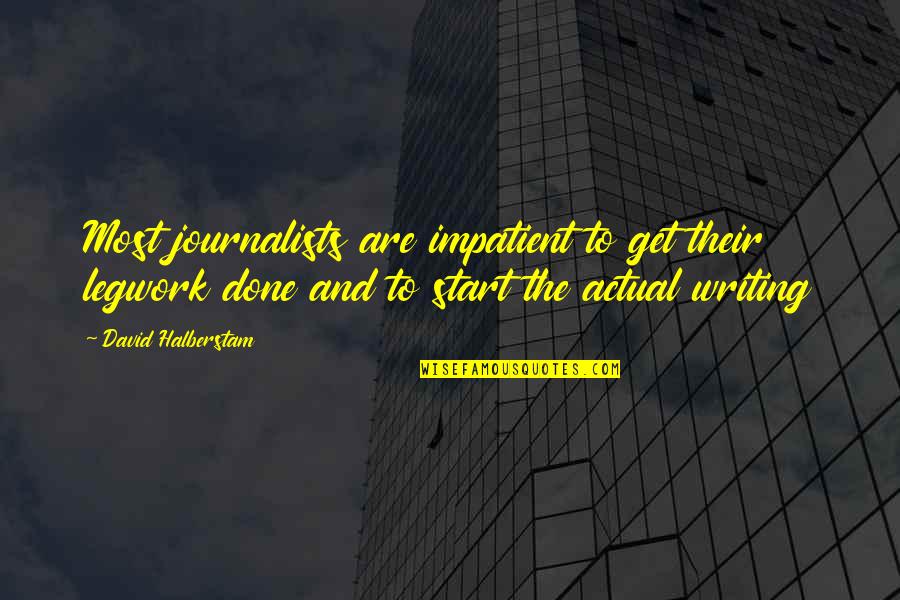 Most journalists are impatient to get their legwork done and to start the actual writing
—
David Halberstam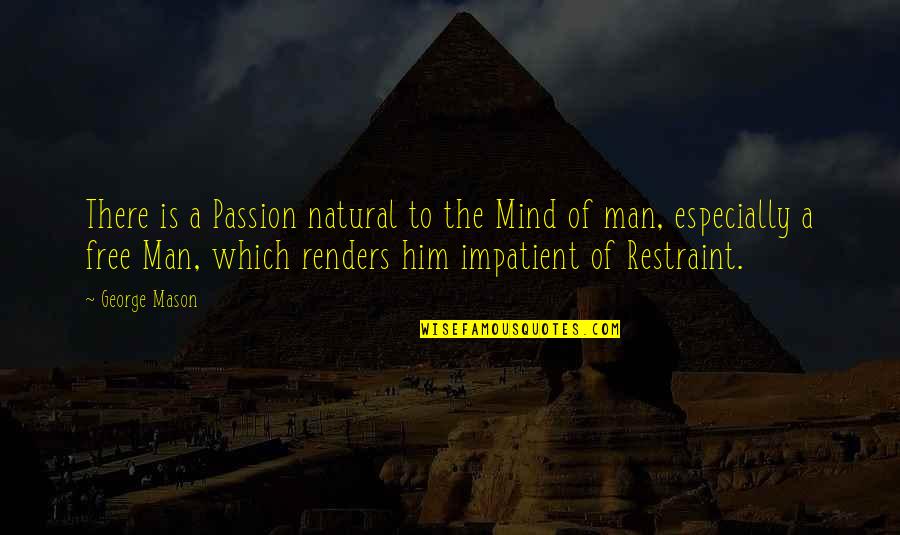 There is a Passion natural to the Mind of man, especially a free Man, which renders him impatient of Restraint.
—
George Mason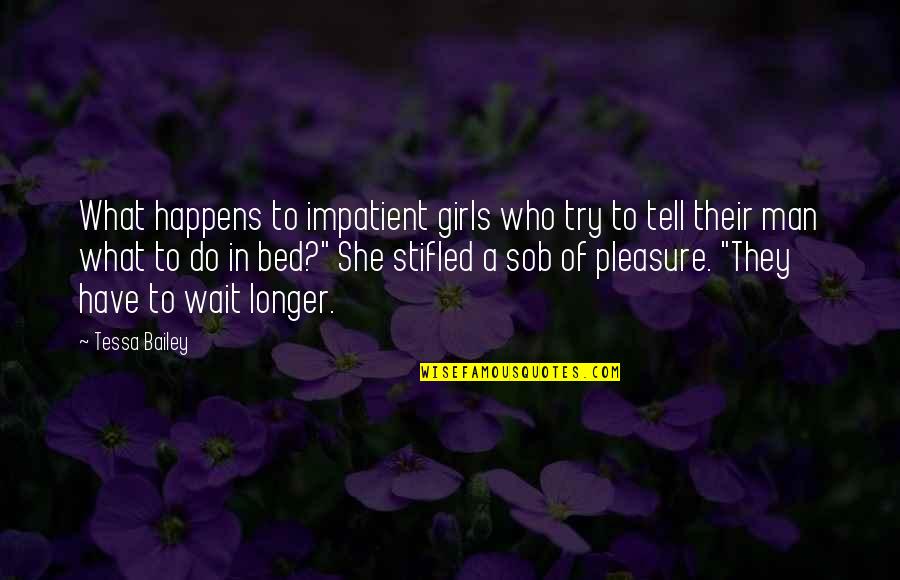 What happens to impatient girls who try to tell their man what to do in bed?" She stifled a sob of pleasure. "They have to wait longer.
—
Tessa Bailey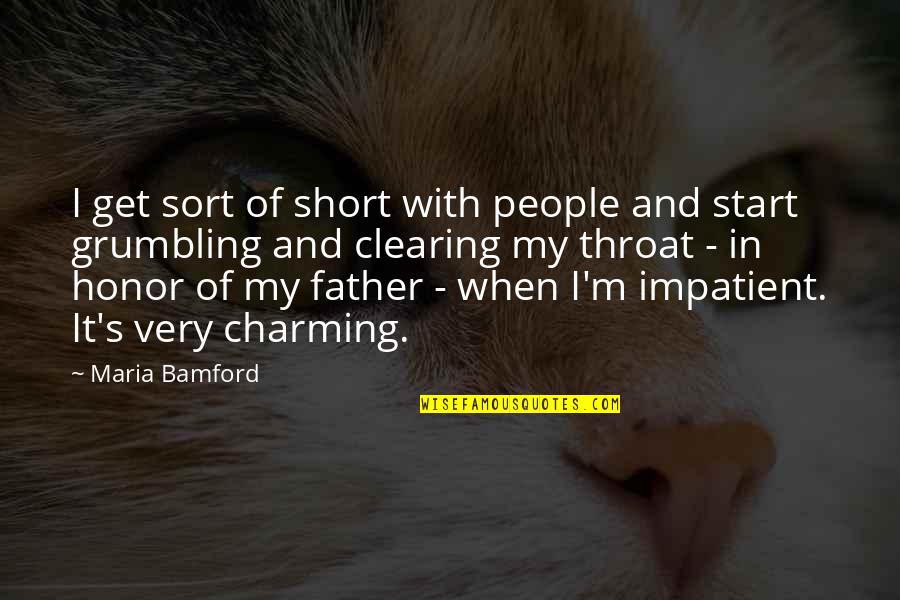 I get sort of short with people and start grumbling and clearing my throat - in honor of my father - when I'm impatient. It's very charming.
—
Maria Bamford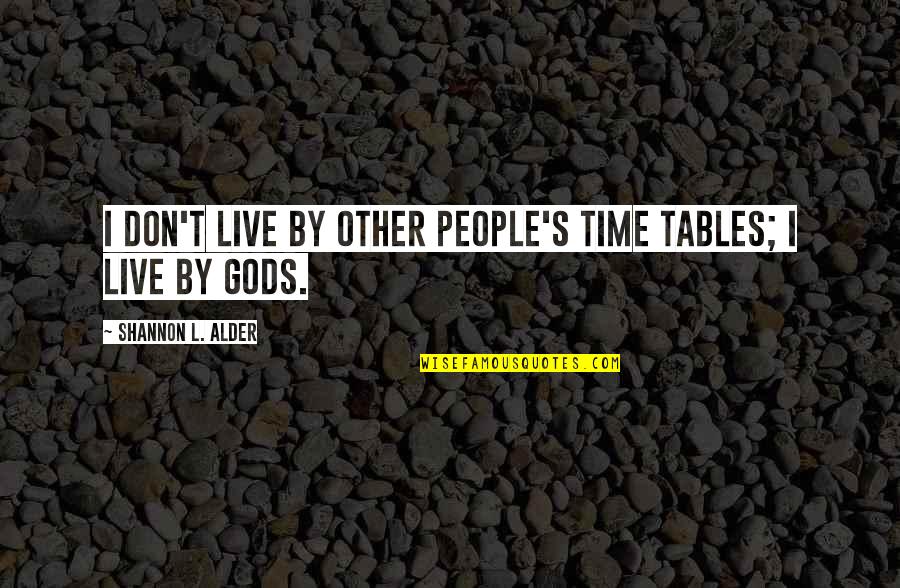 I don't live by other people's time tables; I live by Gods.
—
Shannon L. Alder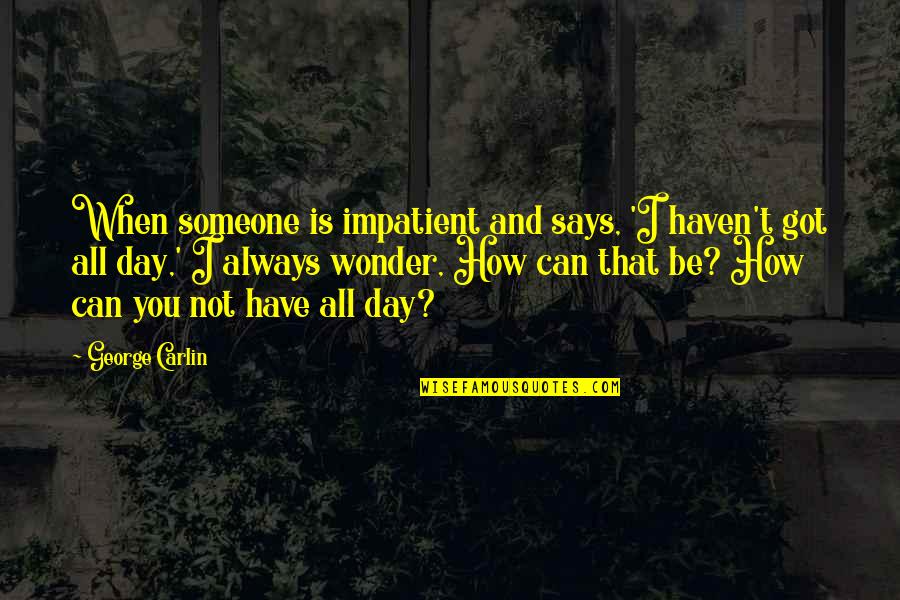 When someone is impatient and says, 'I haven't got all day,' I always wonder, How can that be? How can you not have all day?
—
George Carlin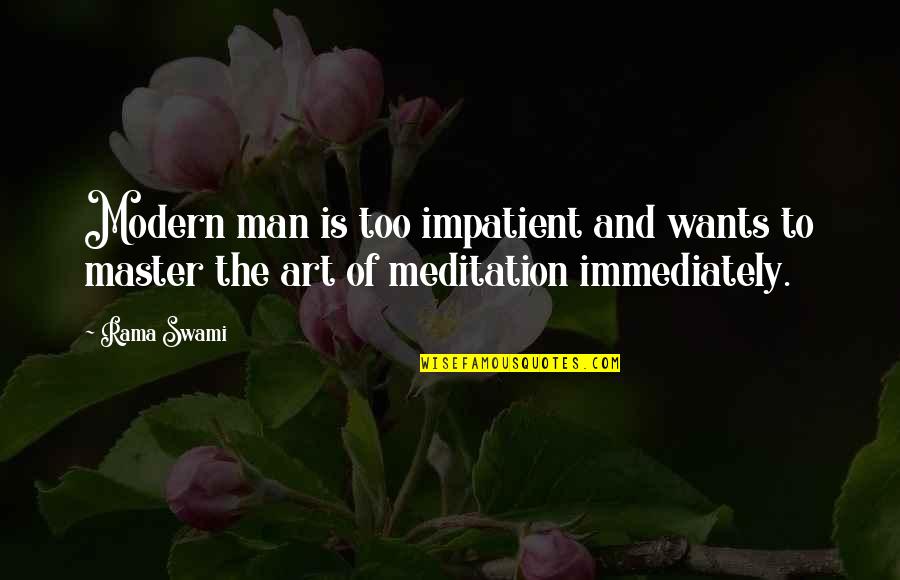 Modern man is too impatient and wants to master the art of meditation immediately. —
Rama Swami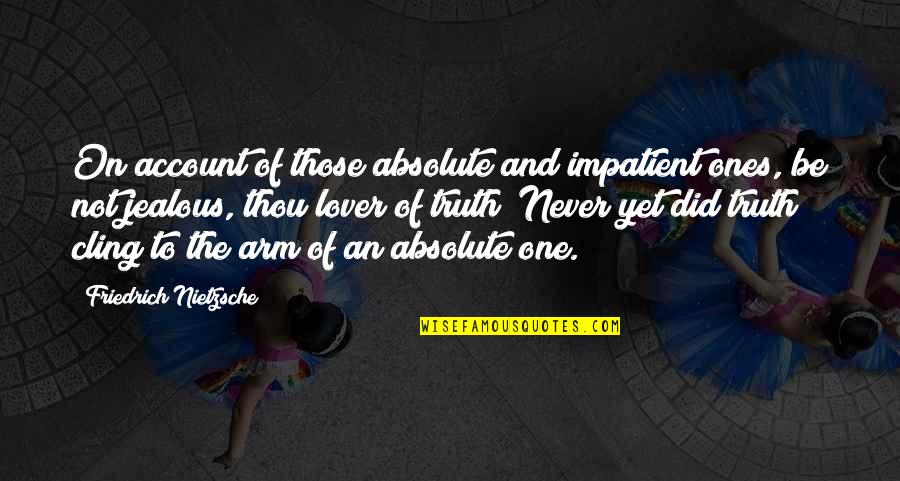 On account of those absolute and impatient ones, be not jealous, thou lover of truth! Never yet did truth cling to the arm of an absolute one. —
Friedrich Nietzsche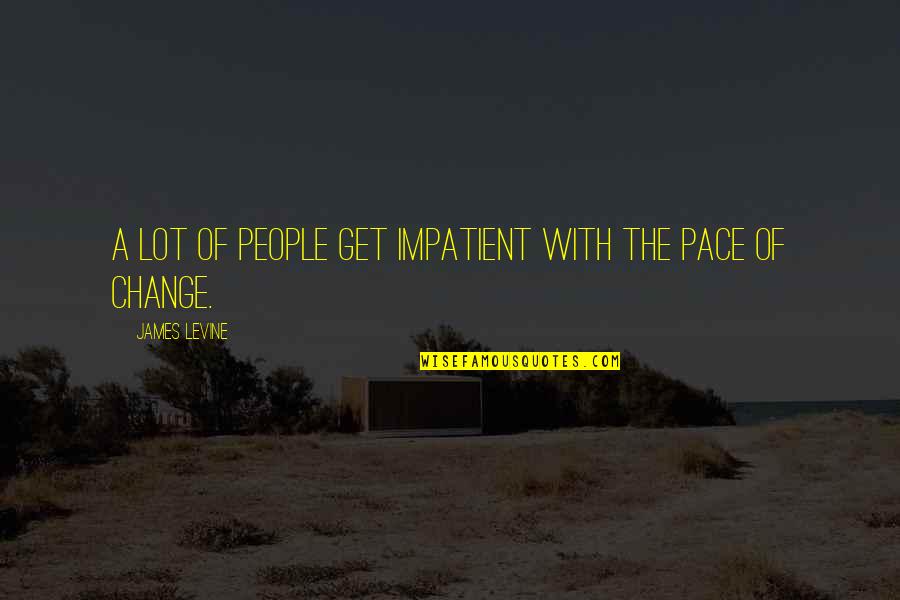 A lot of people get impatient with the pace of change. —
James Levine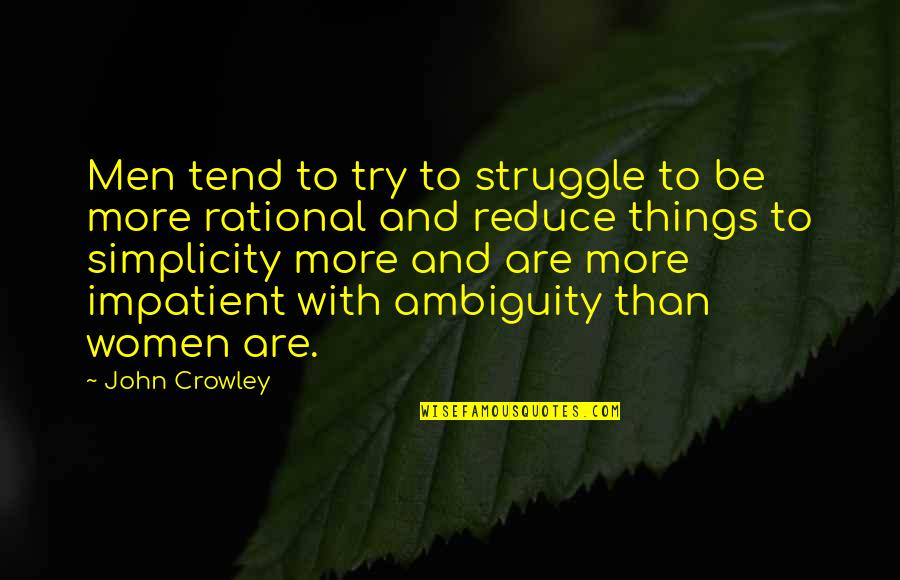 Men tend to try to struggle to be more rational and reduce things to simplicity more and are more impatient with ambiguity than women are. —
John Crowley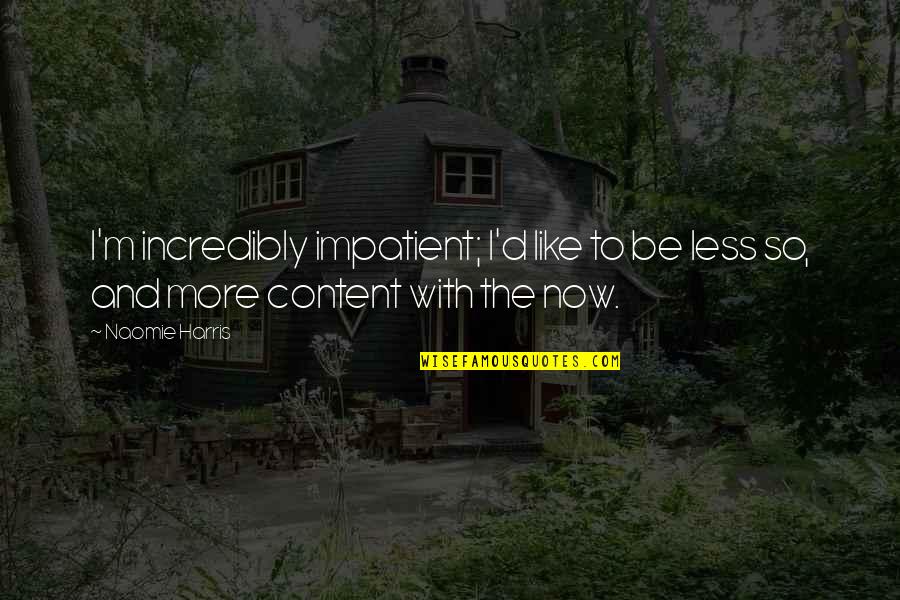 I'm incredibly impatient; I'd like to be less so, and more content with the now. —
Naomie Harris
Advise for anybody - enjoy what you are doing, enjoy the process of learning and don't be impatient. —
Robin Cousins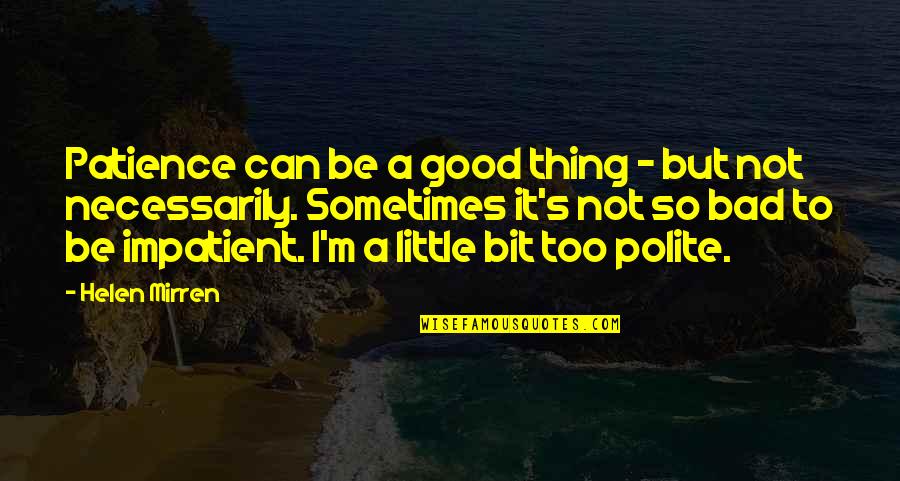 Patience can be a good thing - but not necessarily. Sometimes it's not so bad to be impatient. I'm a little bit too polite. —
Helen Mirren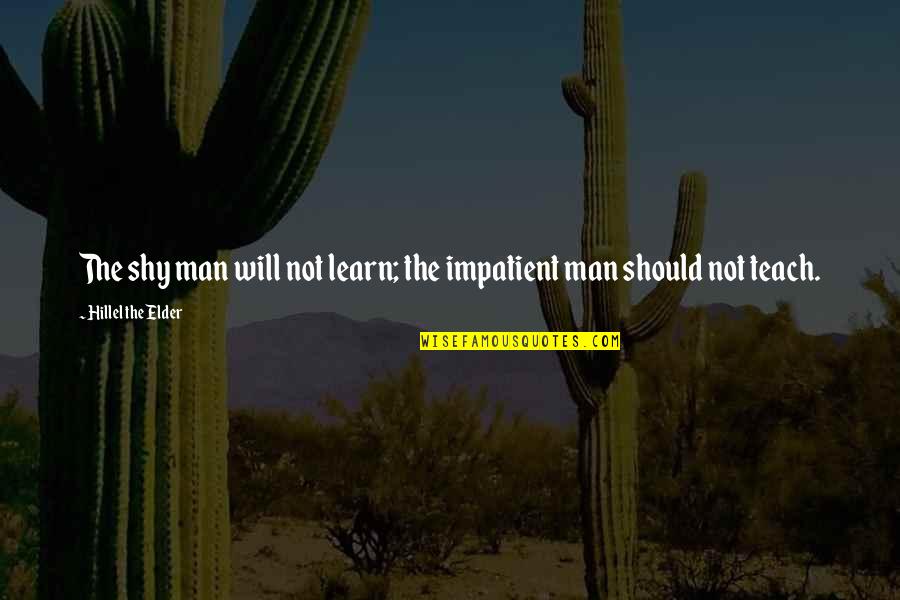 The shy man will not learn; the impatient man should not teach. —
Hillel The Elder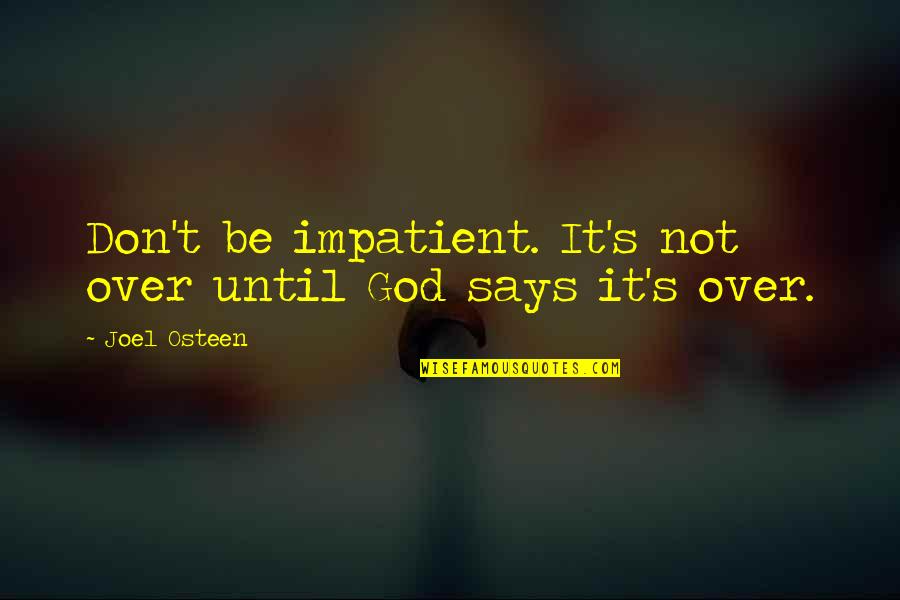 Don't be impatient. It's not over until God says it's over. —
Joel Osteen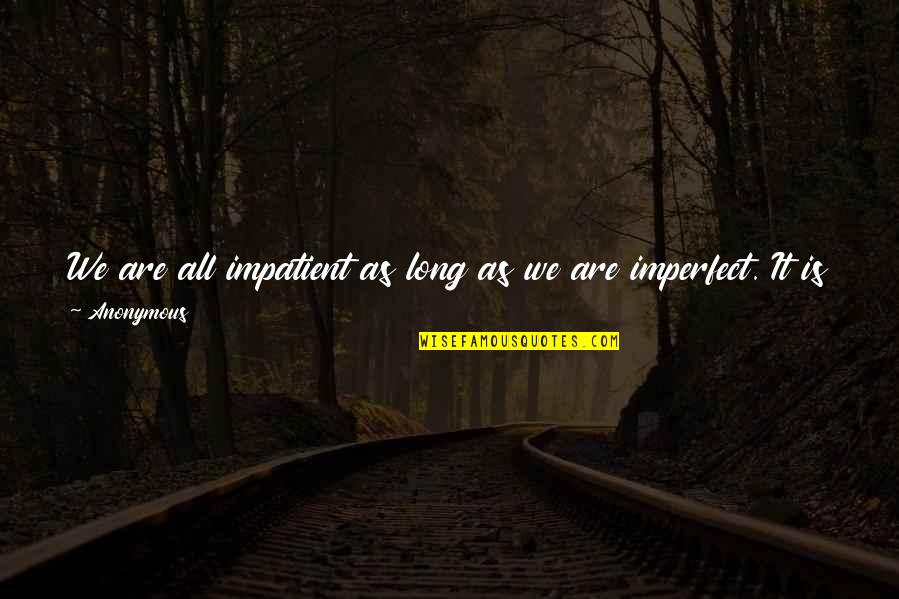 We are all impatient as long as we are imperfect. It is the mark of the child that he is in a violent hurry where men are steady. —
Anonymous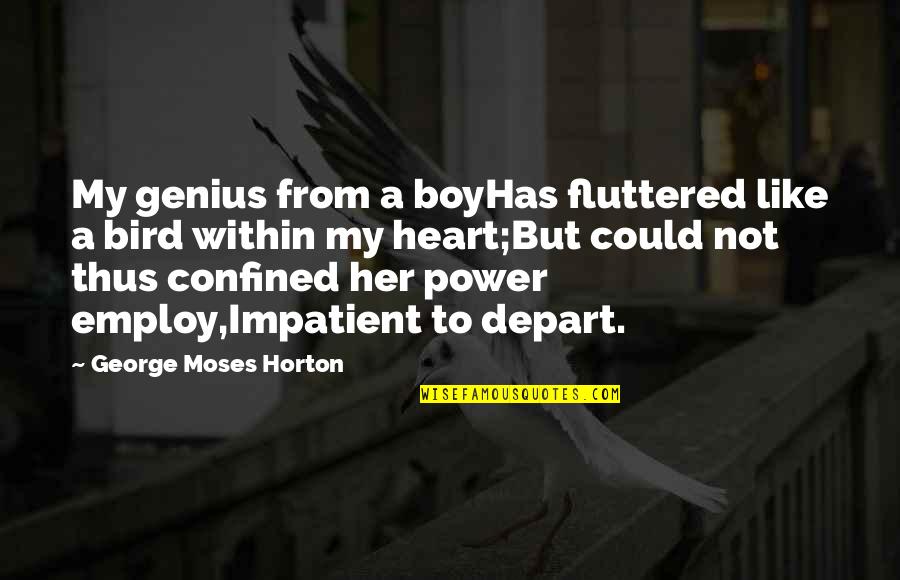 My genius from a boy
Has fluttered like a bird within my heart;
But could not thus confined her power employ,
Impatient to depart. —
George Moses Horton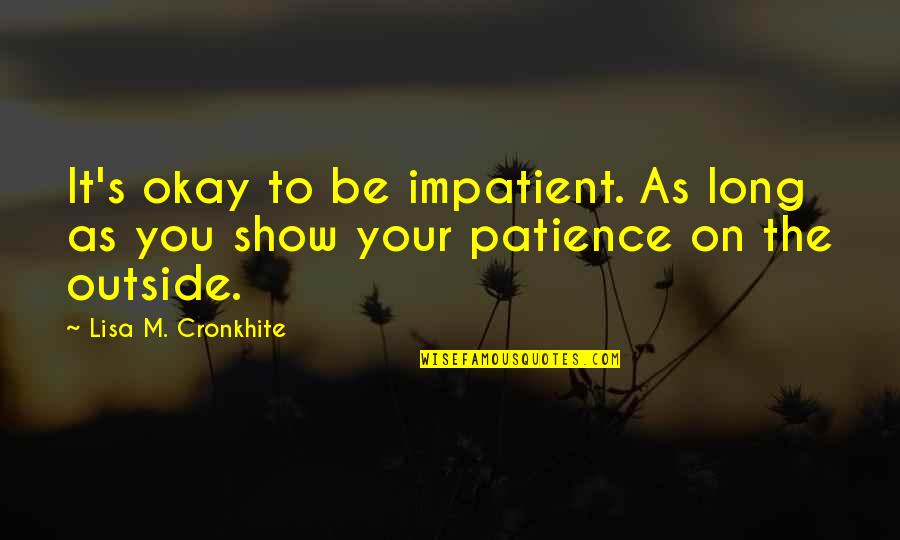 It's okay to be impatient. As long as you show your patience on the outside. —
Lisa M. Cronkhite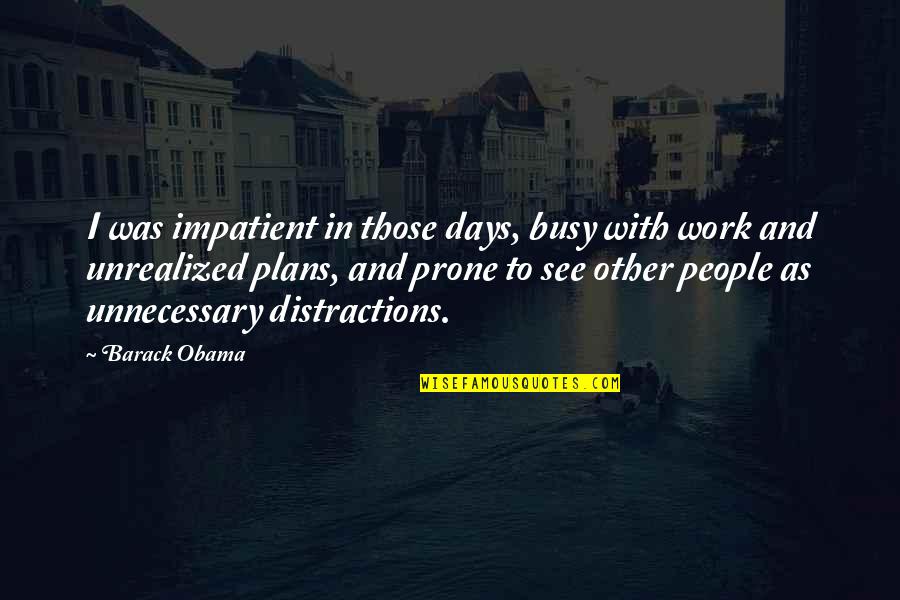 I was impatient in those days, busy with work and unrealized plans, and prone to see other people as unnecessary distractions. —
Barack Obama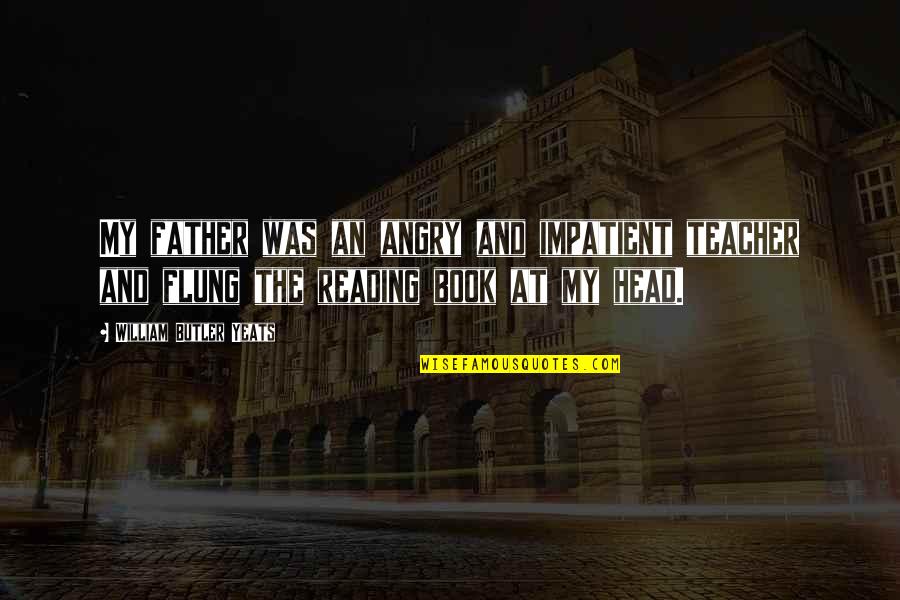 My father was an angry and impatient teacher and flung the reading book at my head. —
William Butler Yeats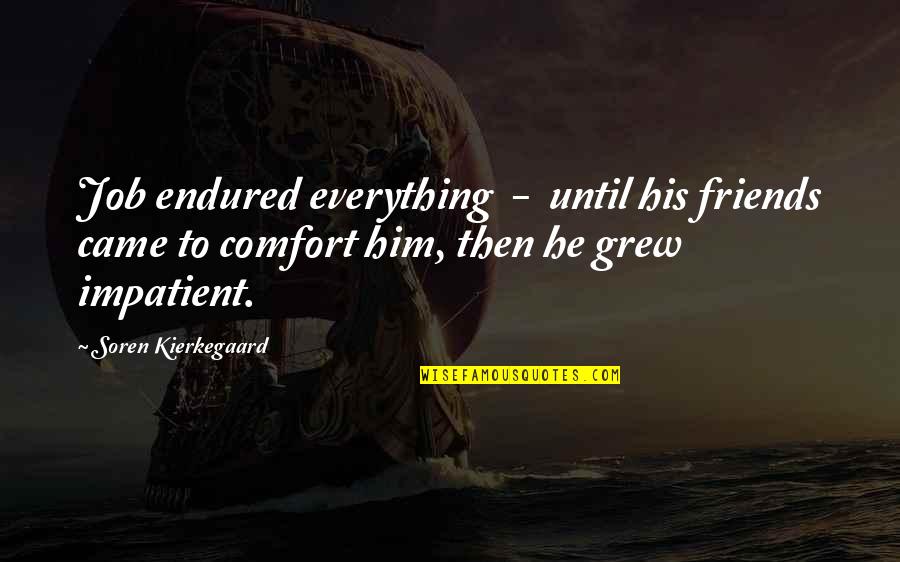 Job endured everything - until his friends came to comfort him, then he grew impatient. —
Soren Kierkegaard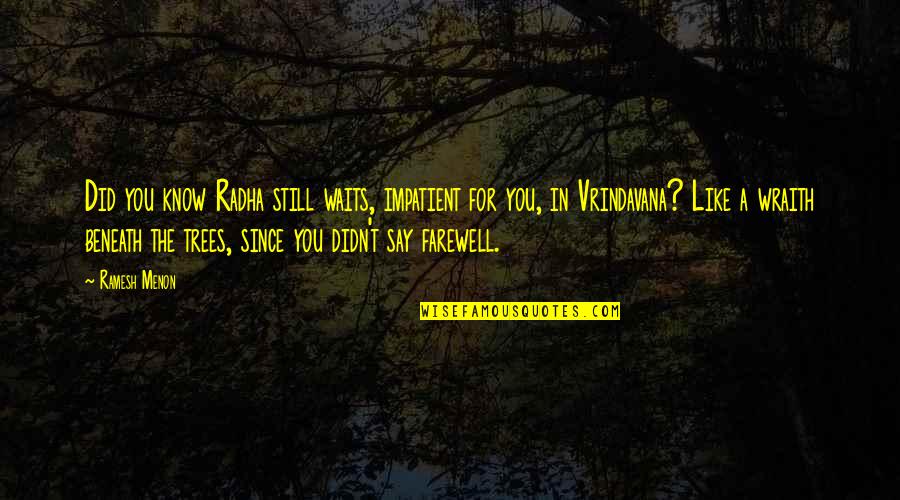 Did you know Radha still waits, impatient for you, in Vrindavana? Like a wraith beneath the trees, since you didn't say farewell. —
Ramesh Menon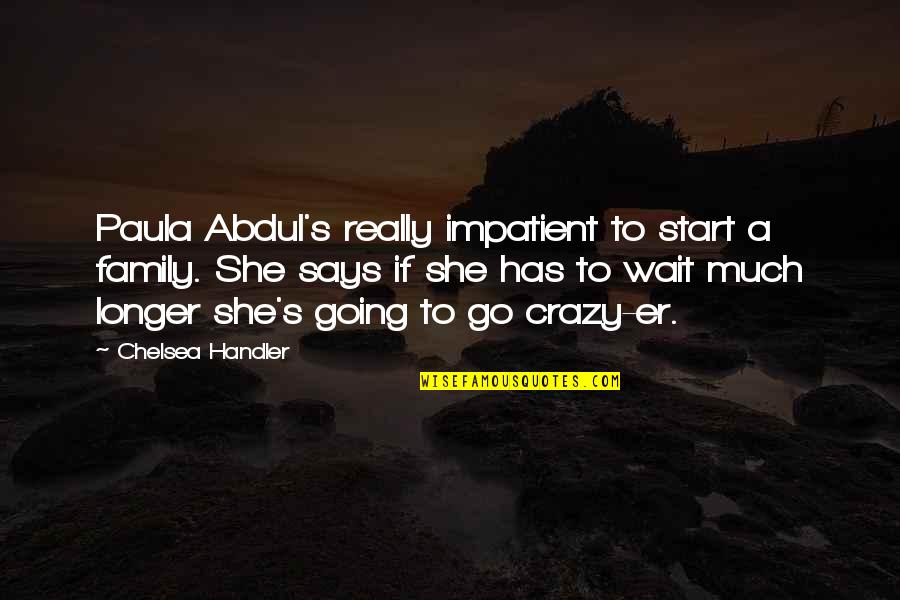 Paula Abdul's really impatient to start a family. She says if she has to wait much longer she's going to go crazy-er. —
Chelsea Handler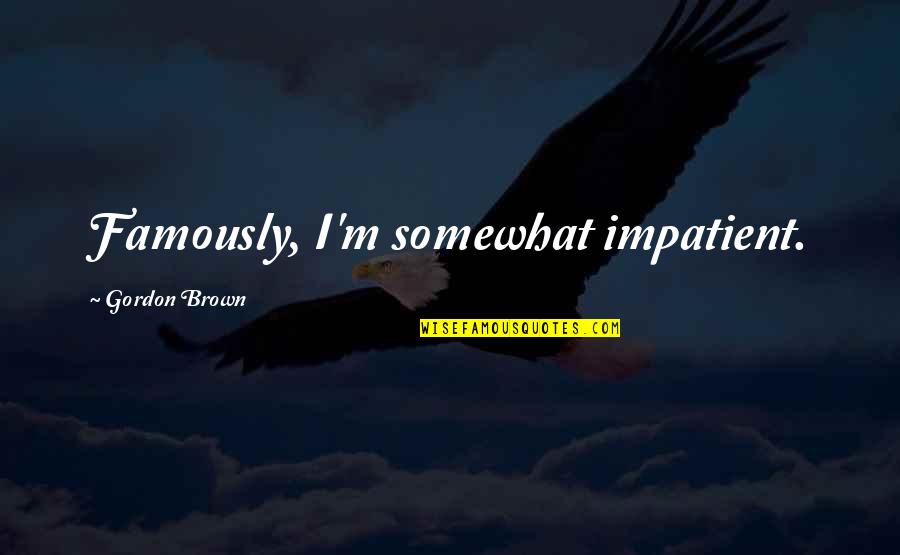 Famously, I'm somewhat impatient. —
Gordon Brown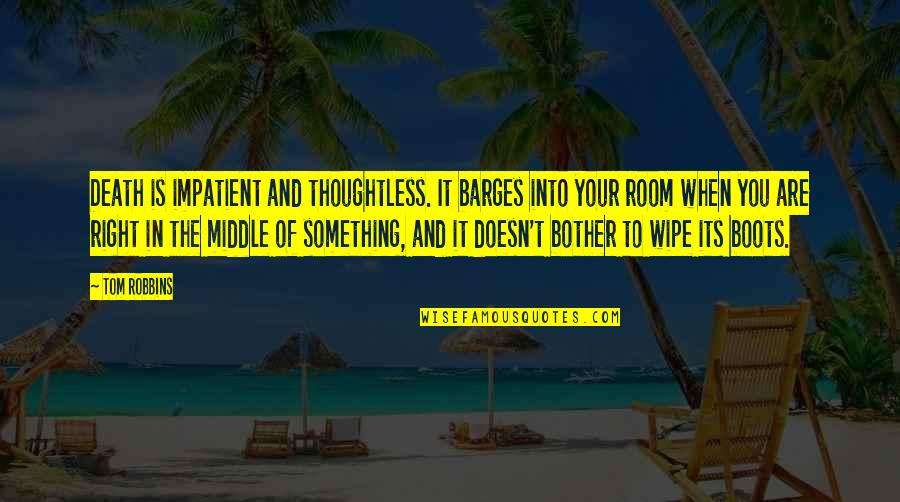 Death is impatient and thoughtless. It barges into your room when you are right in the middle of something, and it doesn't bother to wipe its boots. —
Tom Robbins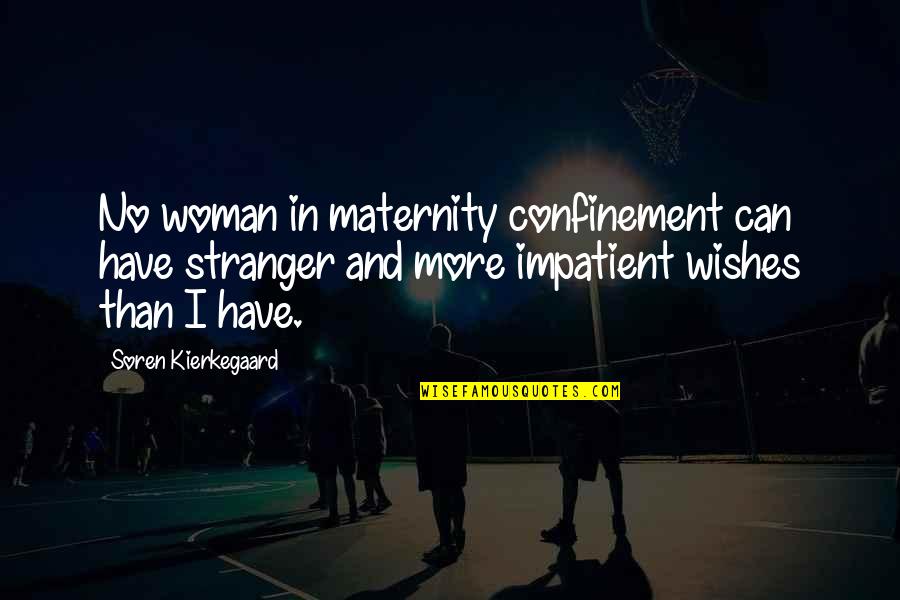 No woman in maternity confinement can have stranger and more impatient wishes than I have. —
Soren Kierkegaard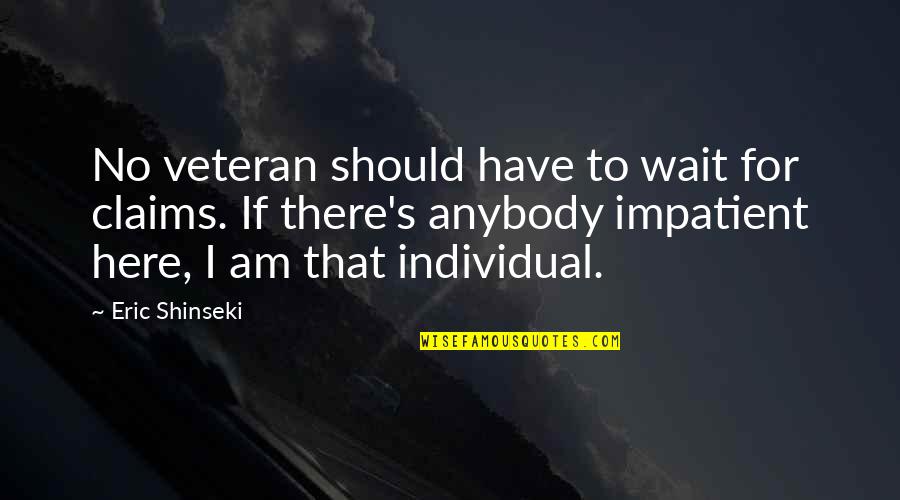 No veteran should have to wait for claims. If there's anybody impatient here, I am that individual. —
Eric Shinseki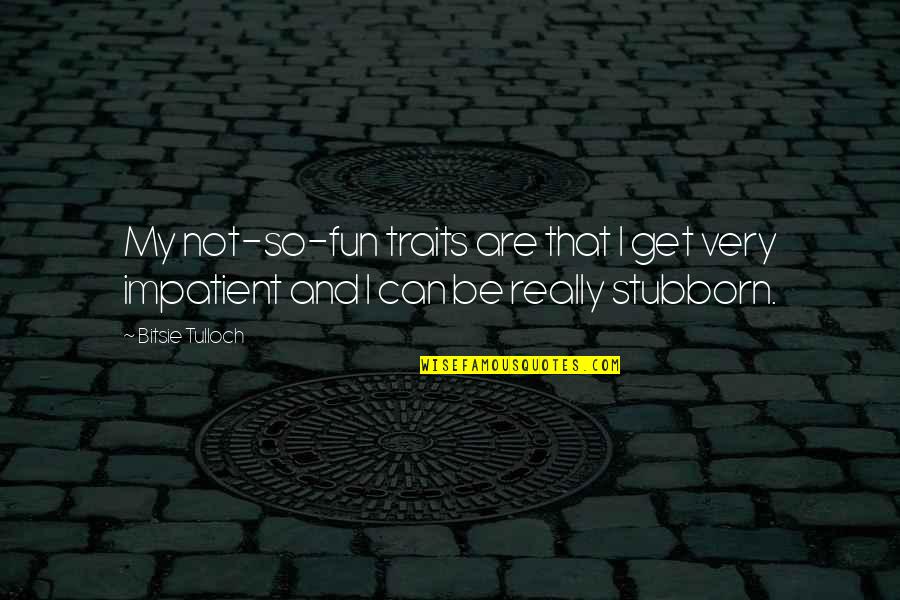 My not-so-fun traits are that I get very impatient and I can be really stubborn. —
Bitsie Tulloch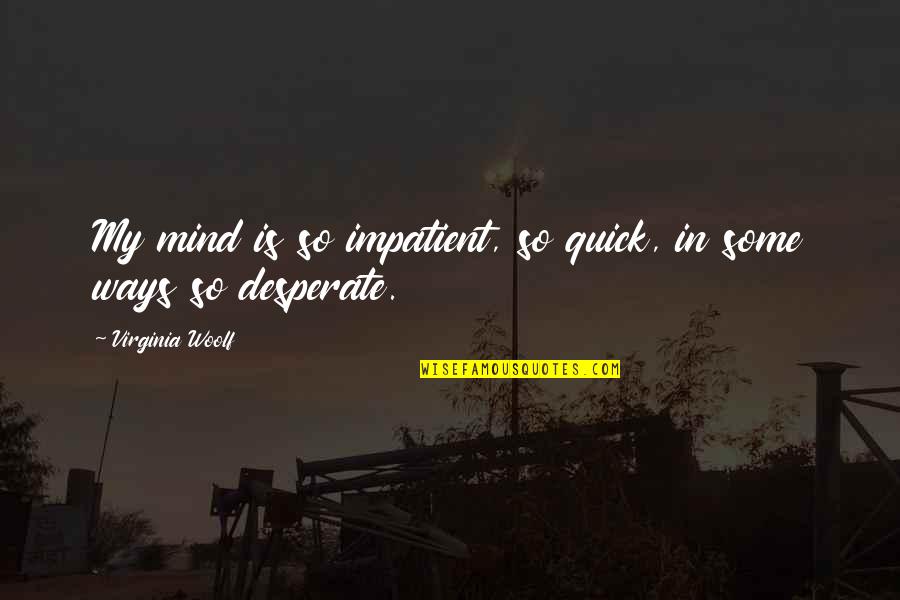 My mind is so impatient, so quick, in some ways so desperate. —
Virginia Woolf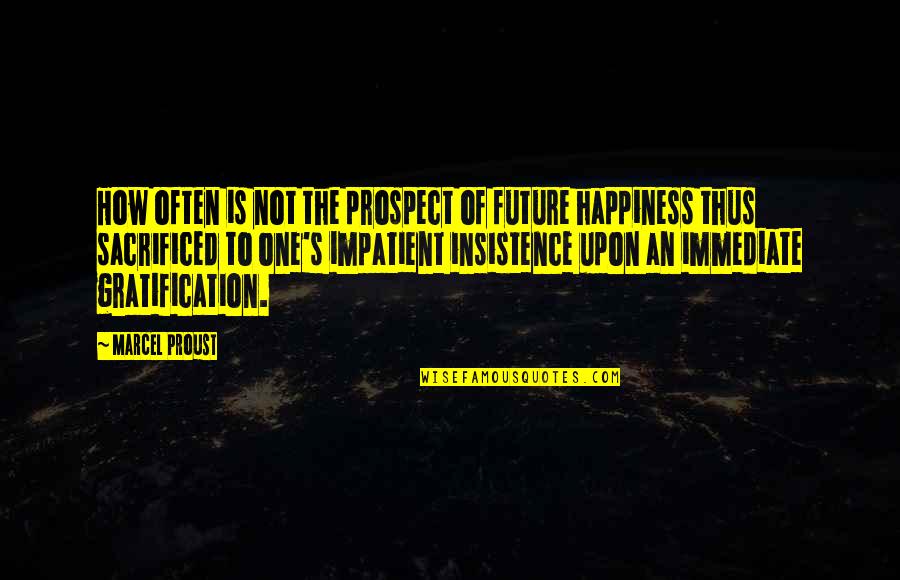 How often is not the prospect of future happiness thus sacrificed to one's impatient insistence upon an immediate gratification. —
Marcel Proust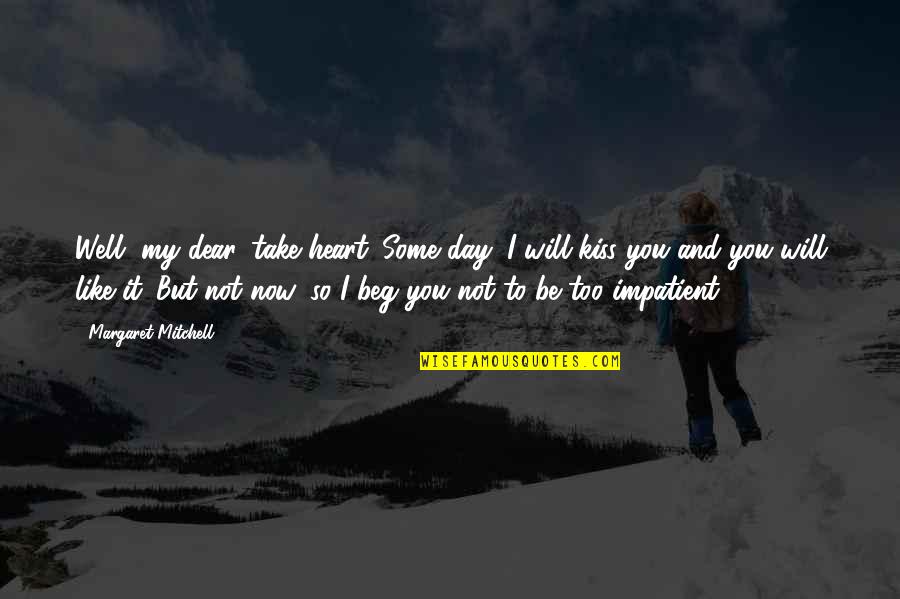 Well, my dear, take heart. Some day, I will kiss you and you will like it. But not now, so I beg you not to be too impatient. —
Margaret Mitchell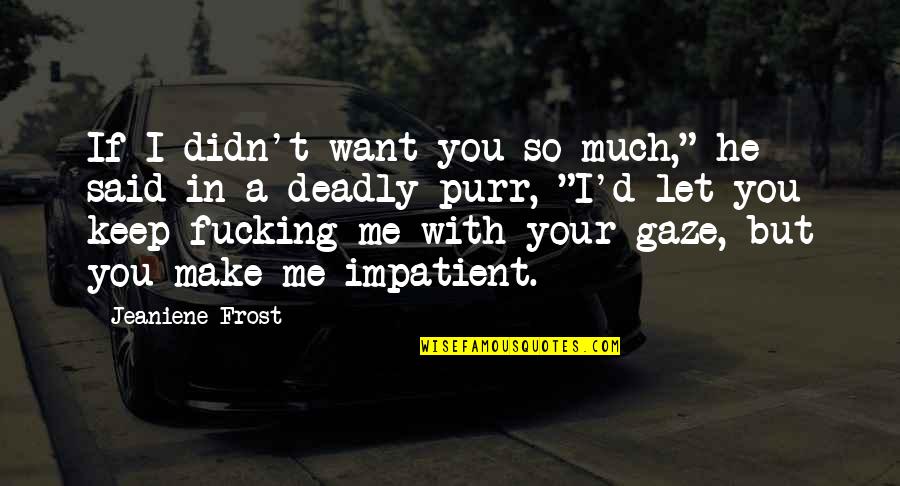 If I didn't want you so much," he said in a deadly purr, "I'd let you keep fucking me with your gaze, but you make me impatient. —
Jeaniene Frost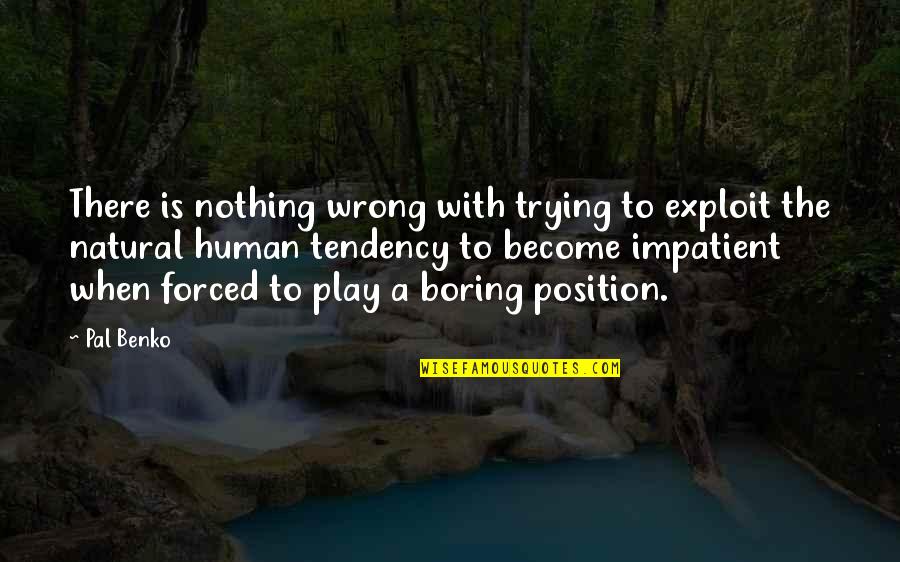 There is nothing wrong with trying to exploit the natural human tendency to become impatient when forced to play a boring position. —
Pal Benko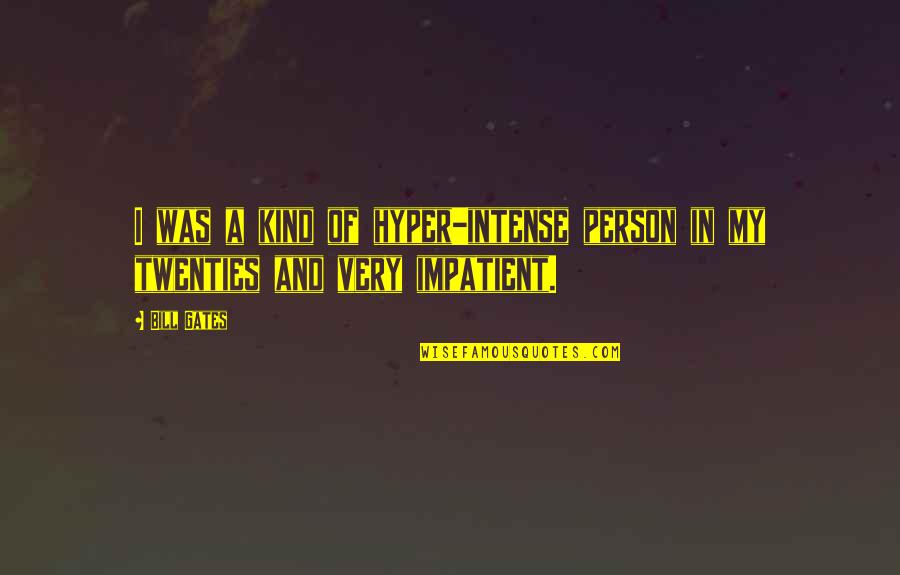 I was a kind of hyper-intense person in my twenties and very impatient. —
Bill Gates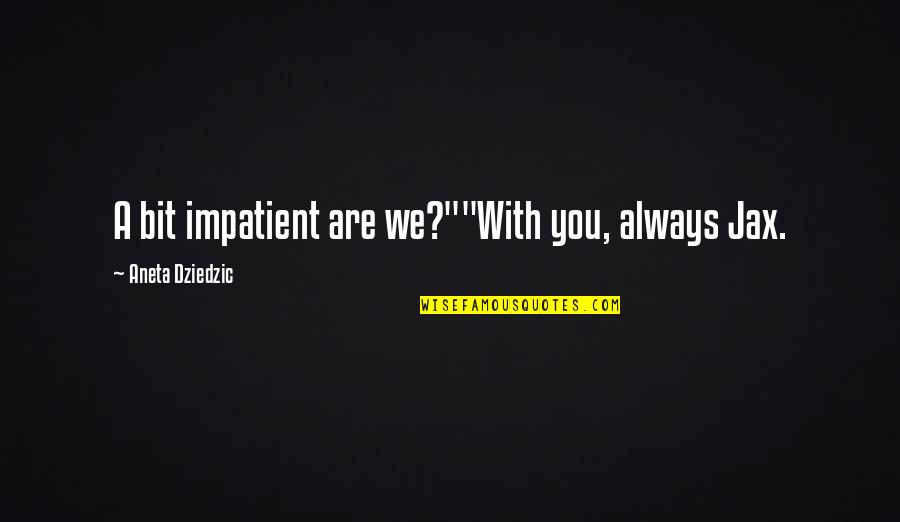 A bit impatient are we?"
"With you, always Jax. —
Aneta Dziedzic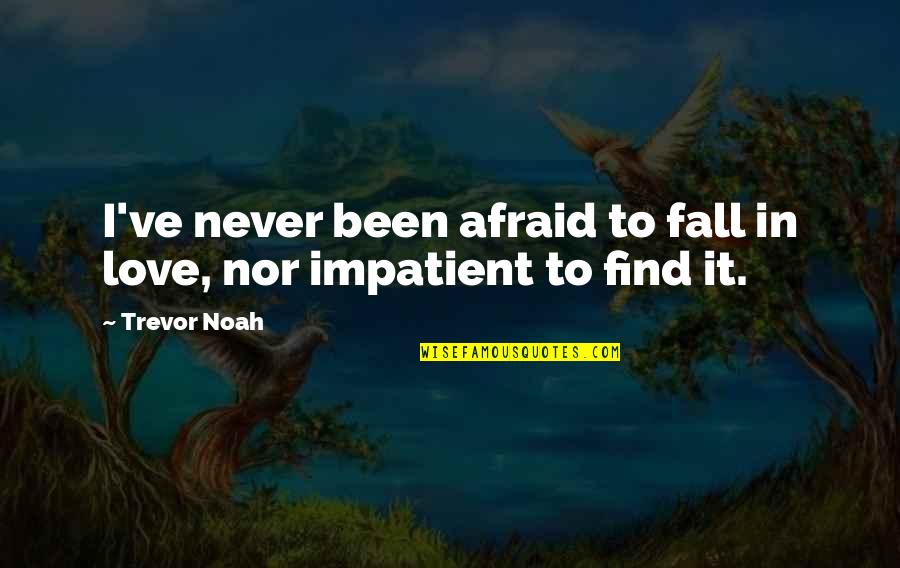 I've never been afraid to fall in love, nor impatient to find it. —
Trevor Noah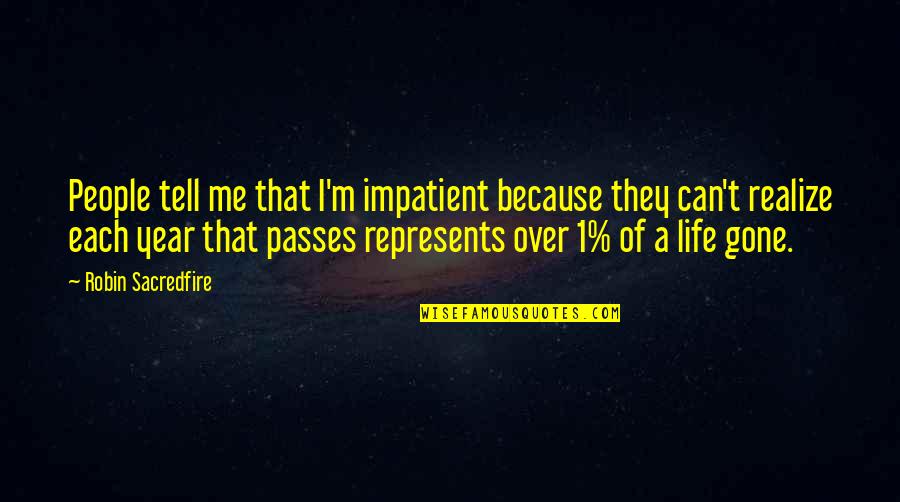 People tell me that I'm impatient because they can't realize each year that passes represents over 1% of a life gone. —
Robin Sacredfire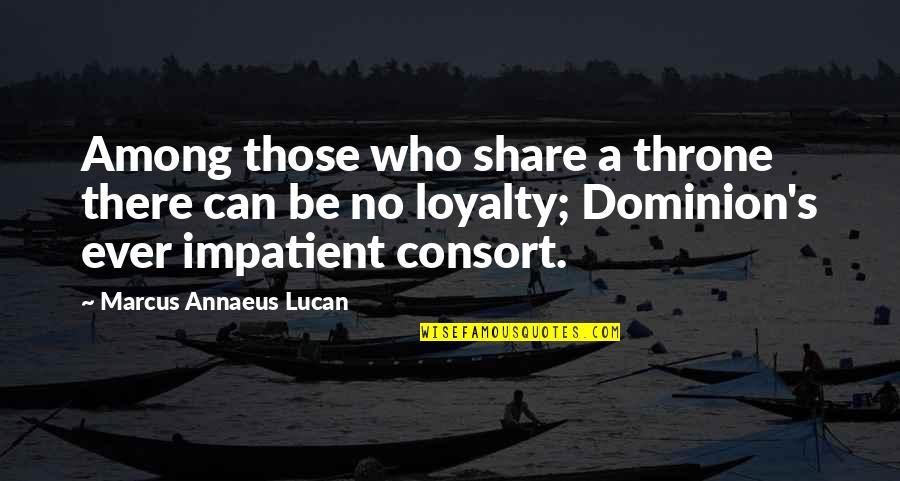 Among those who share a throne there can be no loyalty; Dominion's ever impatient consort. —
Marcus Annaeus Lucan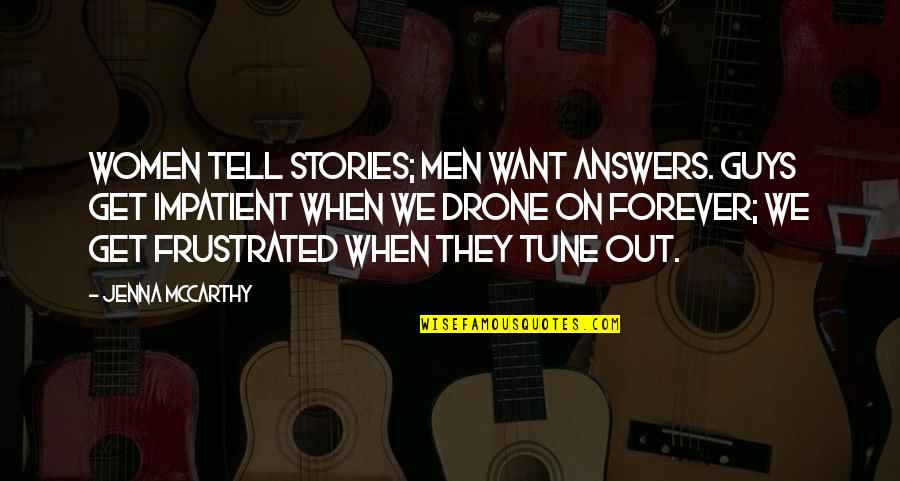 Women tell stories; men want answers. Guys get impatient when we drone on forever; we get frustrated when they tune out. —
Jenna McCarthy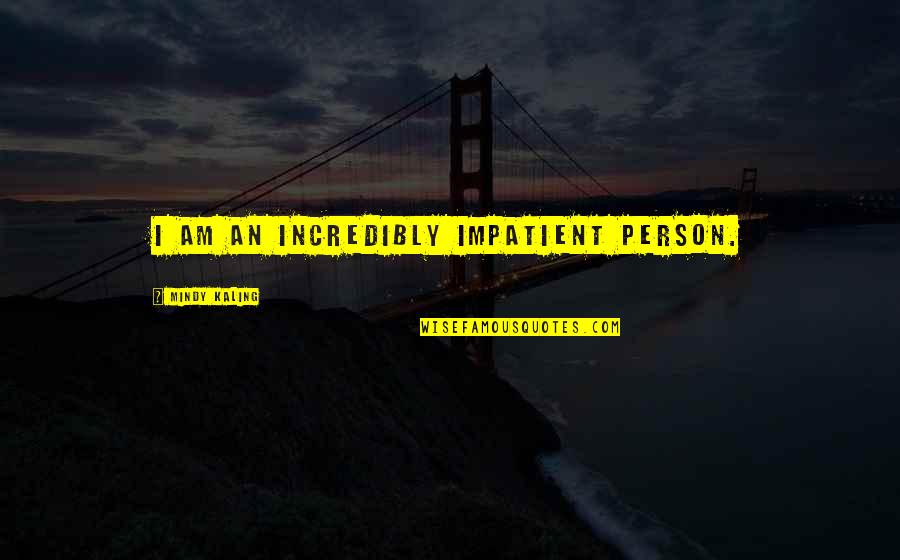 I am an incredibly impatient person. —
Mindy Kaling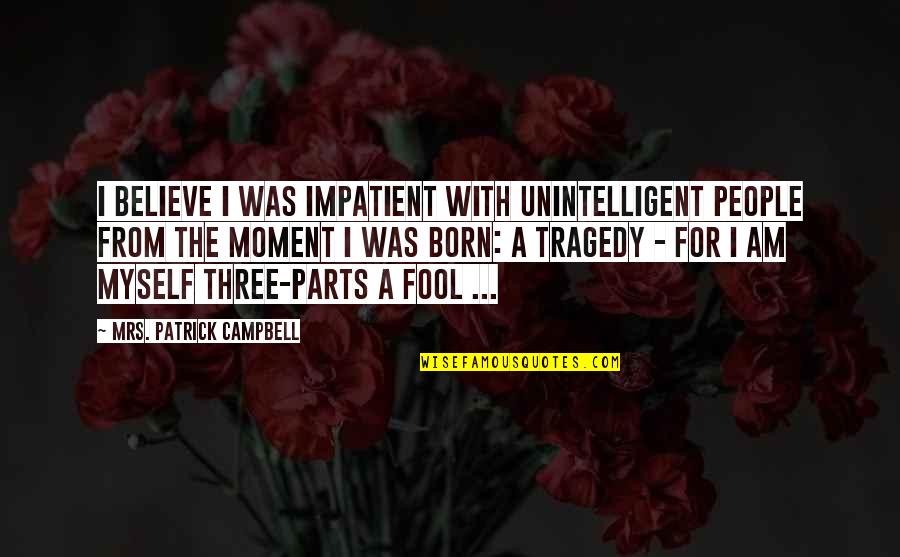 I believe I was impatient with unintelligent people from the moment I was born: a tragedy - for I am myself three-parts a fool ... —
Mrs. Patrick Campbell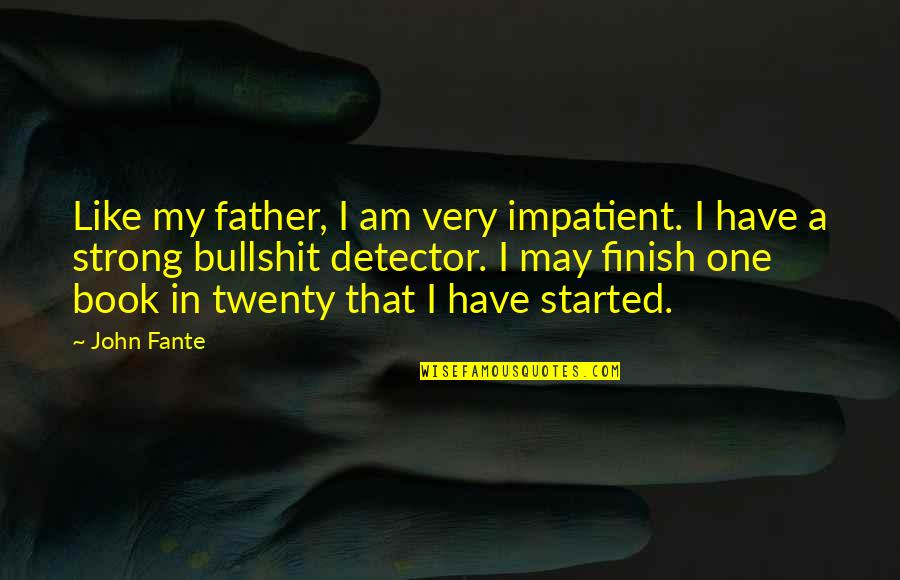 Like my father, I am very impatient. I have a strong bullshit detector. I may finish one book in twenty that I have started. —
John Fante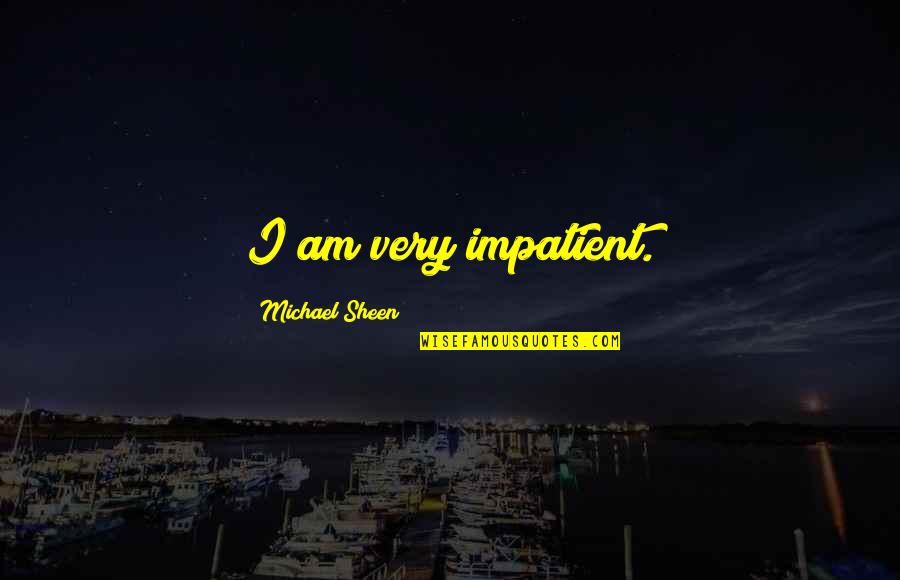 I am very impatient. —
Michael Sheen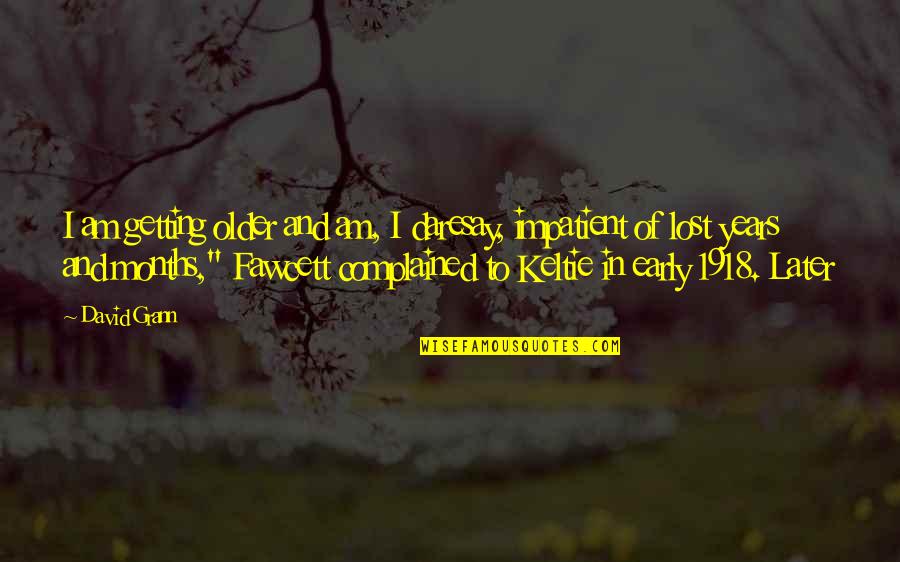 I am getting older and am, I daresay, impatient of lost years and months," Fawcett complained to Keltie in early 1918. Later —
David Grann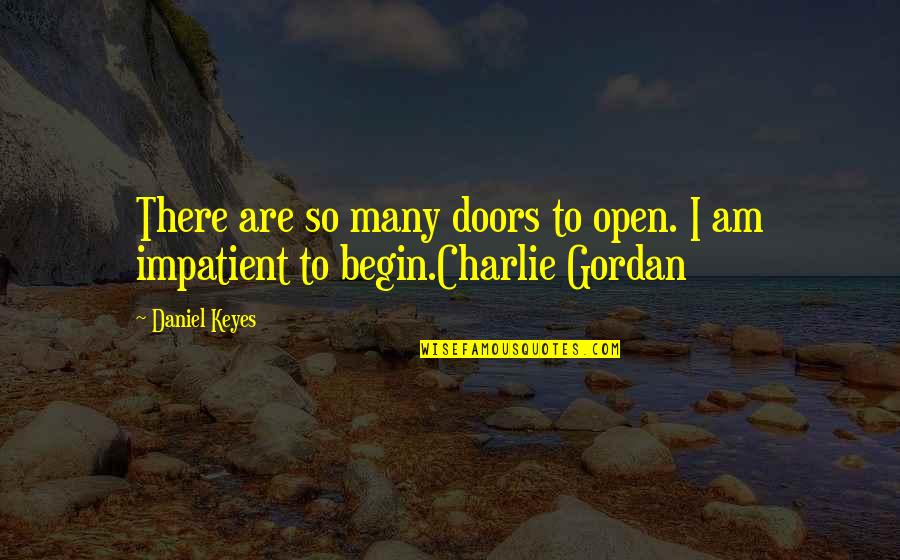 There are so many doors to open. I
am impatient
to begin.
Charlie Gordan —
Daniel Keyes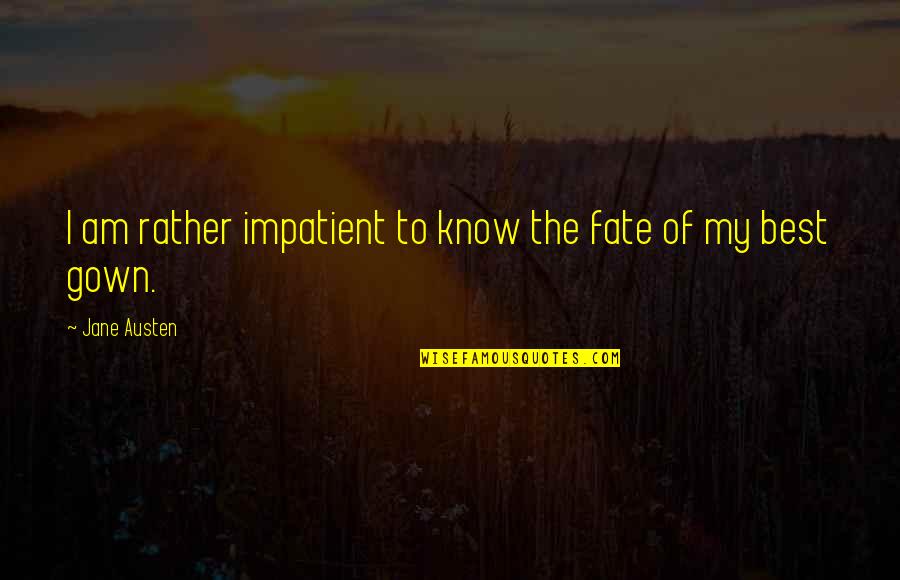 I am rather impatient to know the fate of my best gown. —
Jane Austen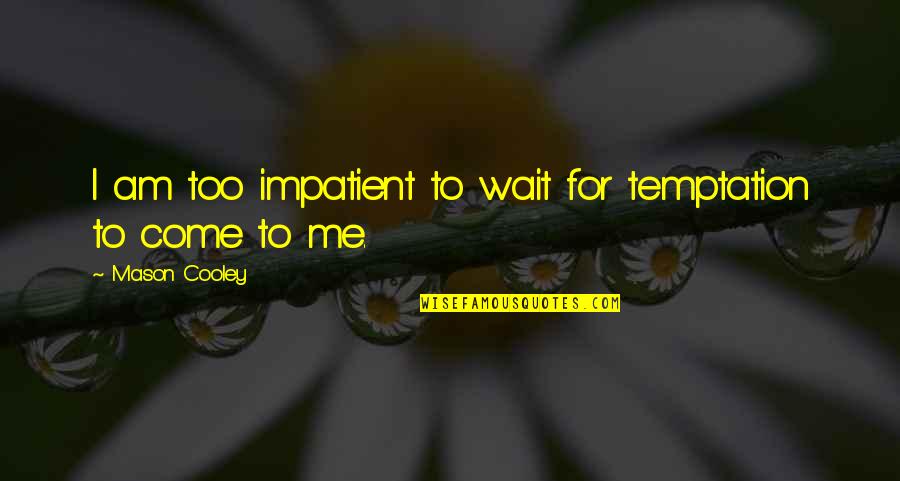 I am too impatient to wait for temptation to come to me. —
Mason Cooley