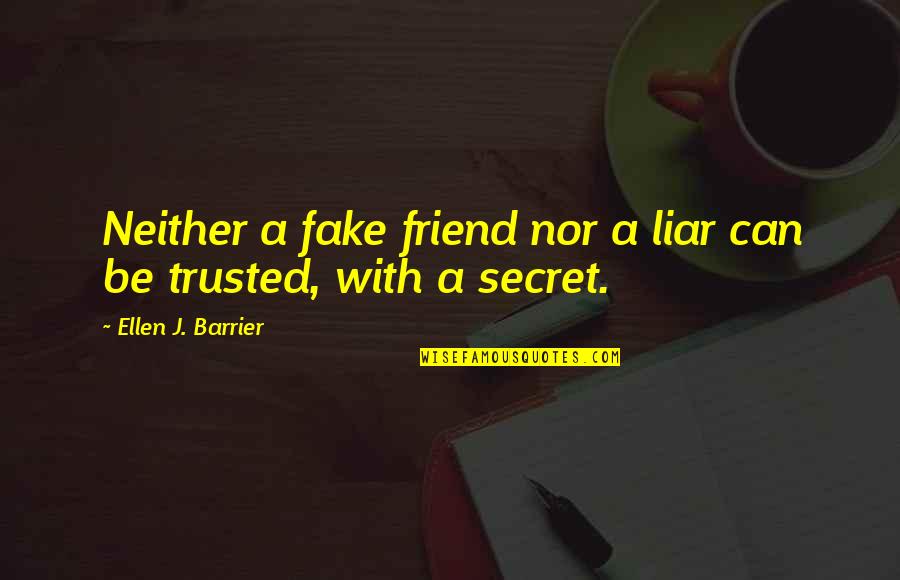 Neither a fake friend nor a liar can be trusted, with a secret.
—
Ellen J. Barrier
Hypocrisy is when you get mad at a friend for telling their other friend a secret that your other friend told you.
—
Mokokoma Mokhonoana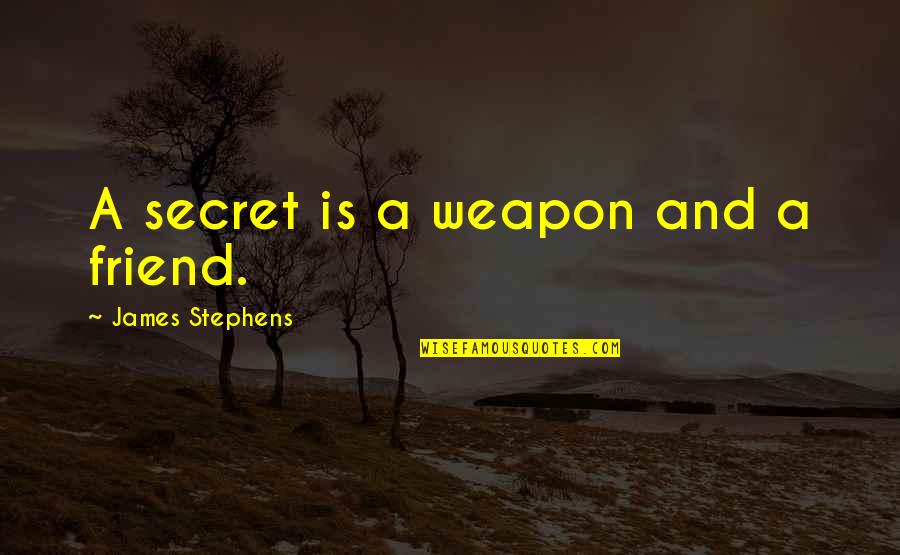 A secret is a weapon and a friend.
—
James Stephens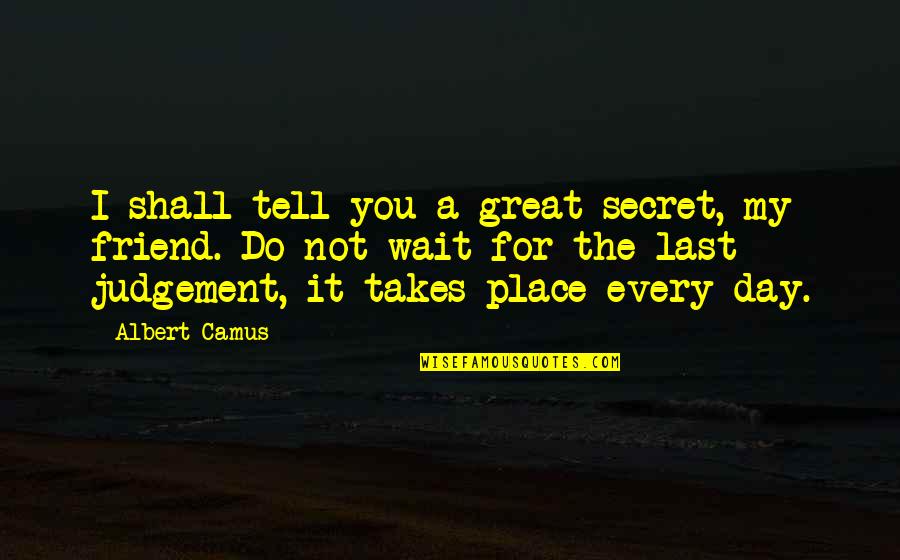 I shall tell you a great secret, my friend. Do not wait for the last judgement, it takes place every day.
—
Albert Camus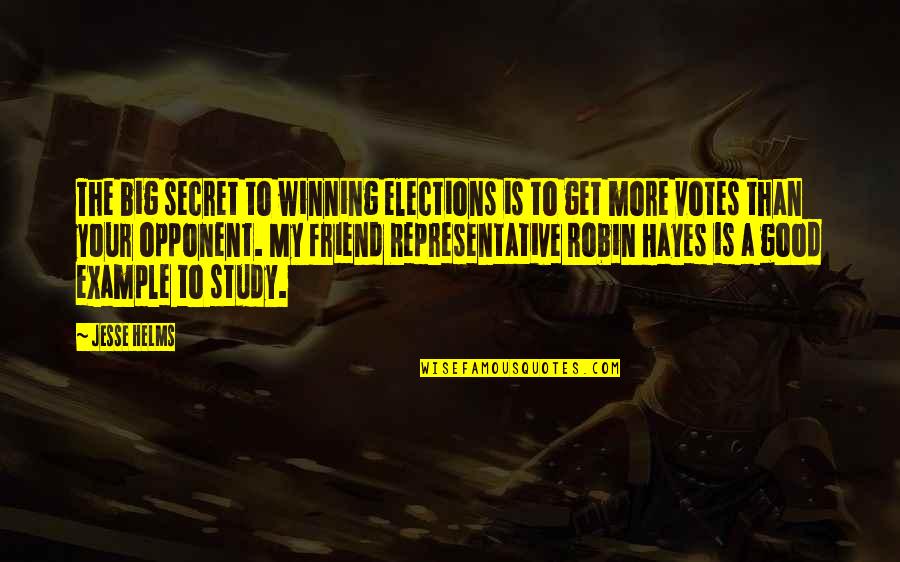 The big secret to winning elections is to get more votes than your opponent. My friend Representative Robin Hayes is a good example to study.
—
Jesse Helms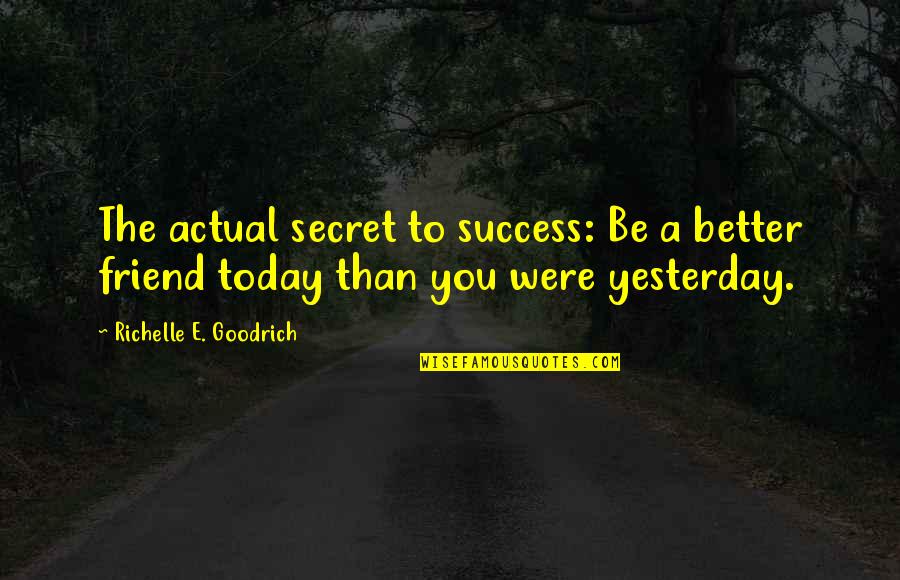 The actual secret to success: Be a better friend today than you were yesterday.
—
Richelle E. Goodrich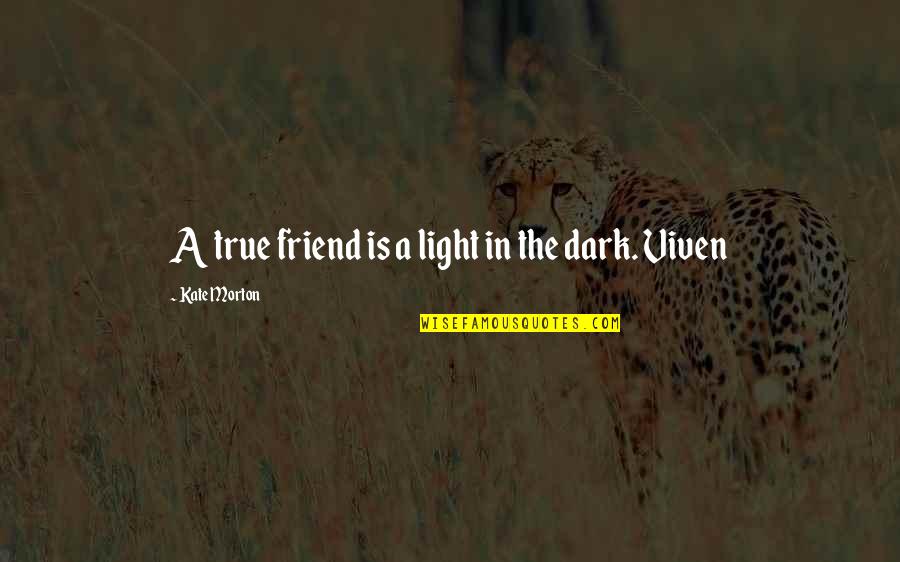 A true friend is a light in the dark. Viven
—
Kate Morton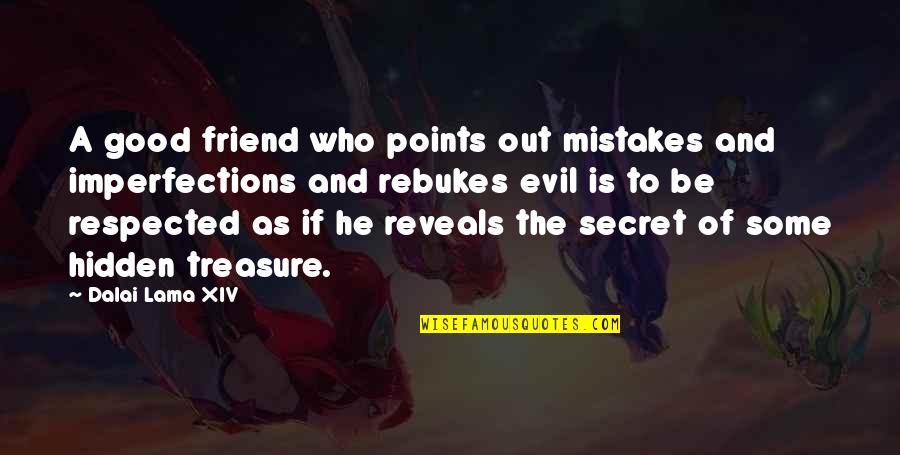 A good friend who points out mistakes and imperfections and rebukes evil is to be respected as if he reveals the secret of some hidden treasure.
—
Dalai Lama XIV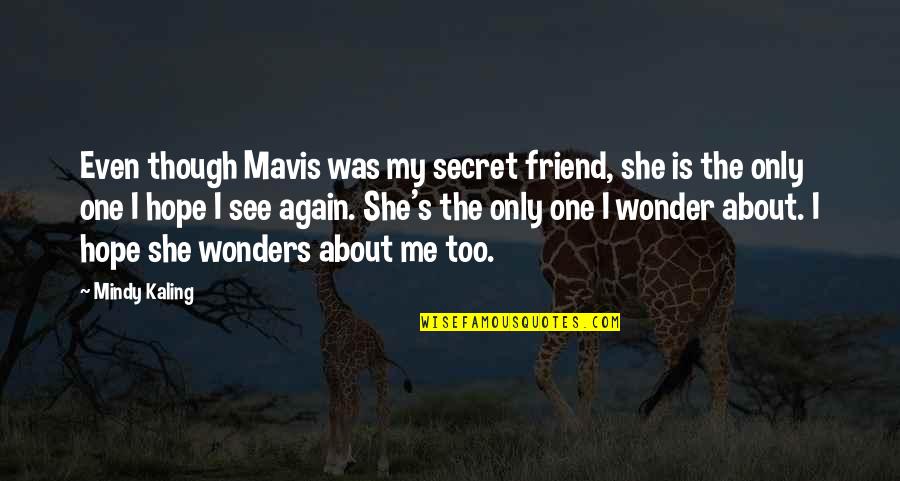 Even though Mavis was my secret friend, she is the only one I hope I see again. She's the only one I wonder about. I hope she wonders about me too.
—
Mindy Kaling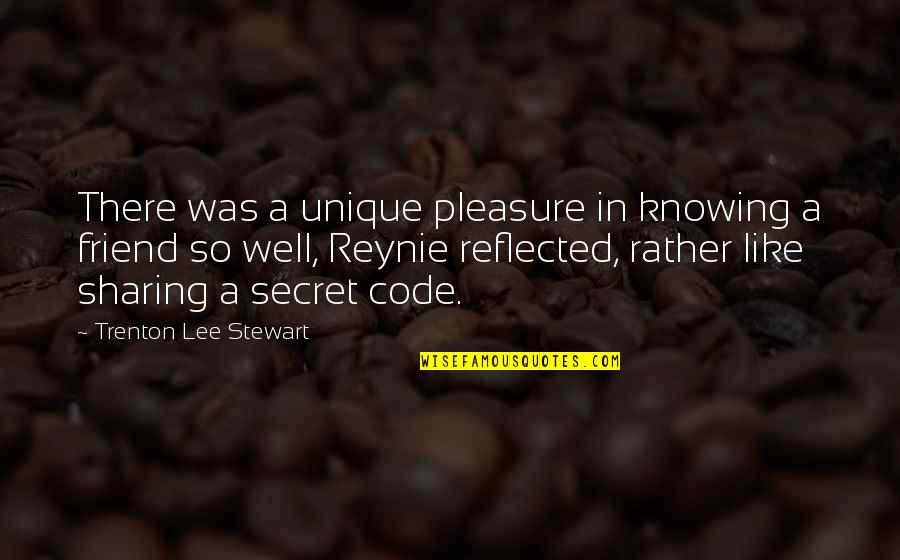 There was a unique pleasure in knowing a friend so well, Reynie reflected, rather like sharing a secret code.
—
Trenton Lee Stewart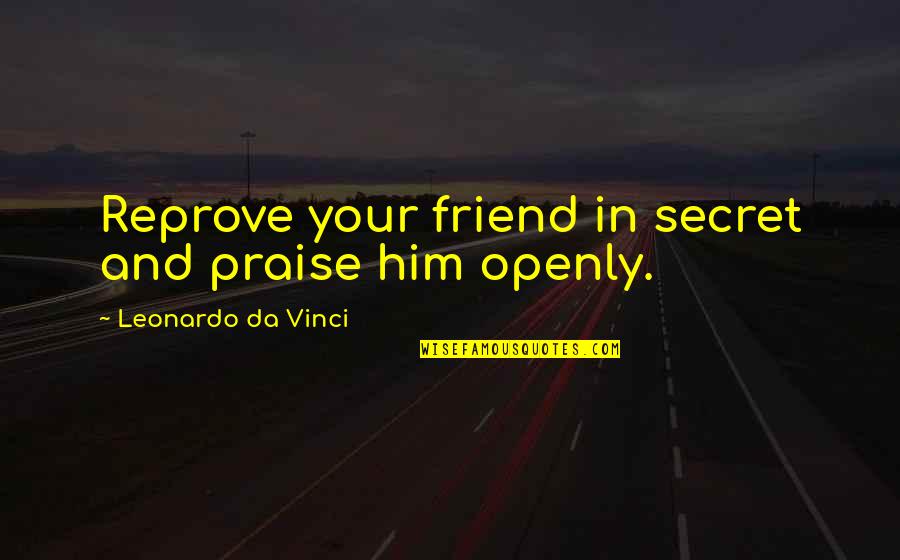 Reprove your friend in secret and praise him openly.
—
Leonardo Da Vinci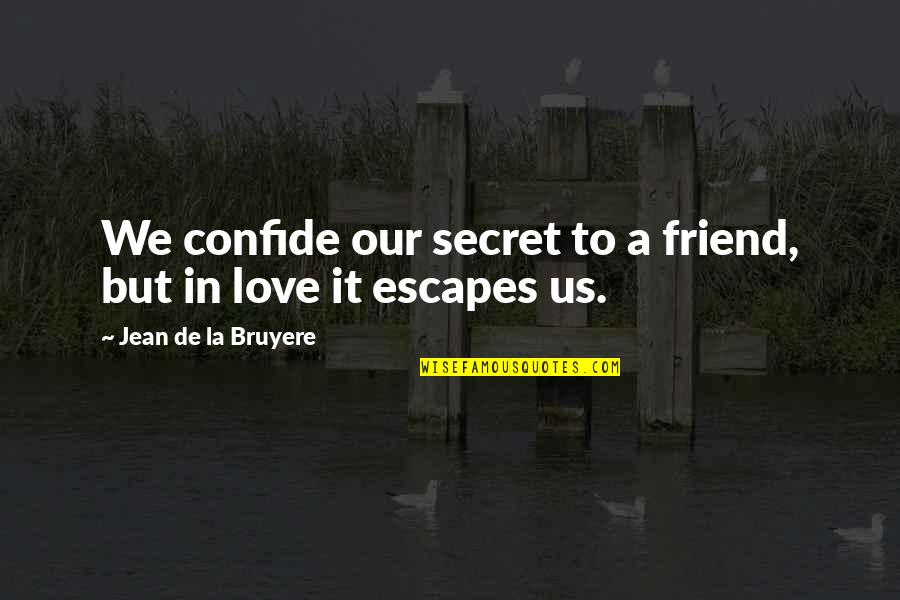 We confide our secret to a friend, but in love it escapes us. —
Jean De La Bruyere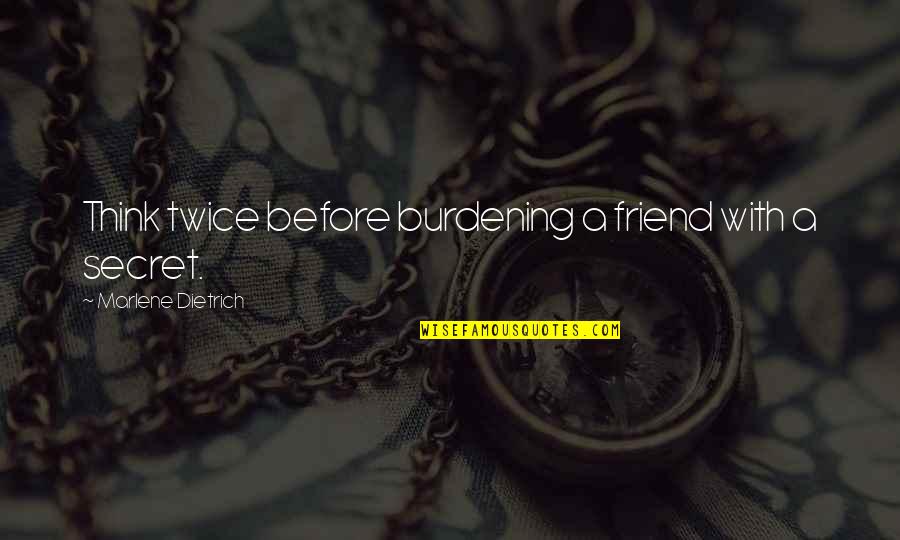 Think twice before burdening a friend with a secret. —
Marlene Dietrich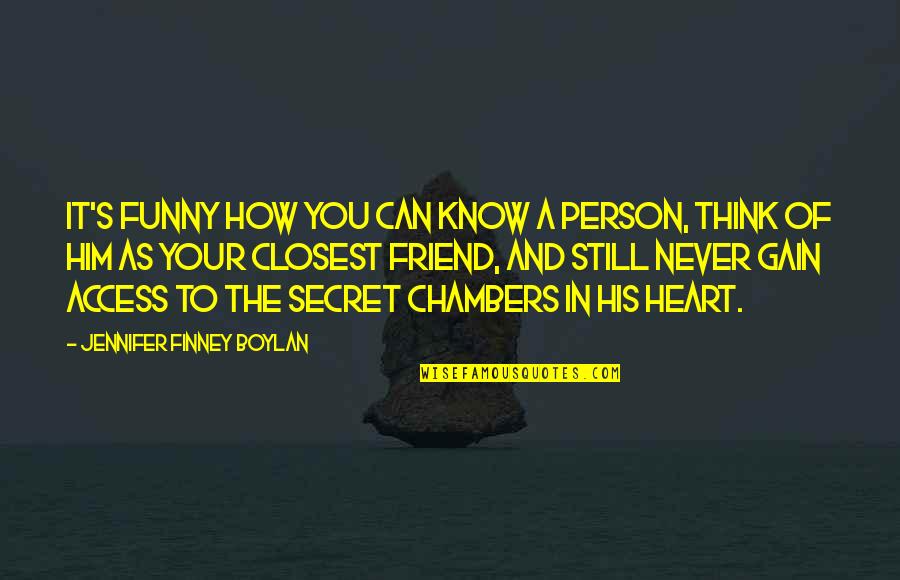 It's funny how you can know a person, think of him as your closest friend, and still never gain access to the secret chambers in his heart. —
Jennifer Finney Boylan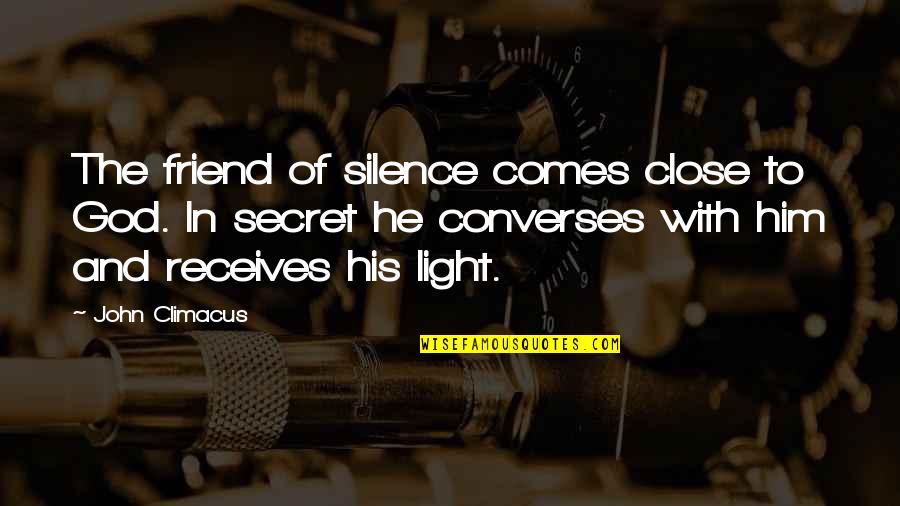 The friend of silence comes close to God. In secret he converses with him and receives his light. —
John Climacus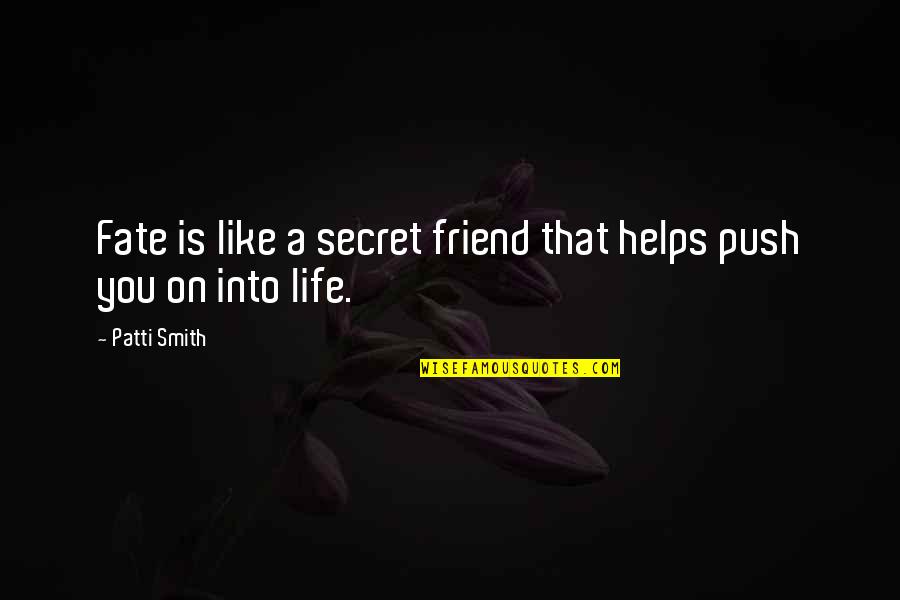 Fate is like
a secret friend
that helps push you on into life. —
Patti Smith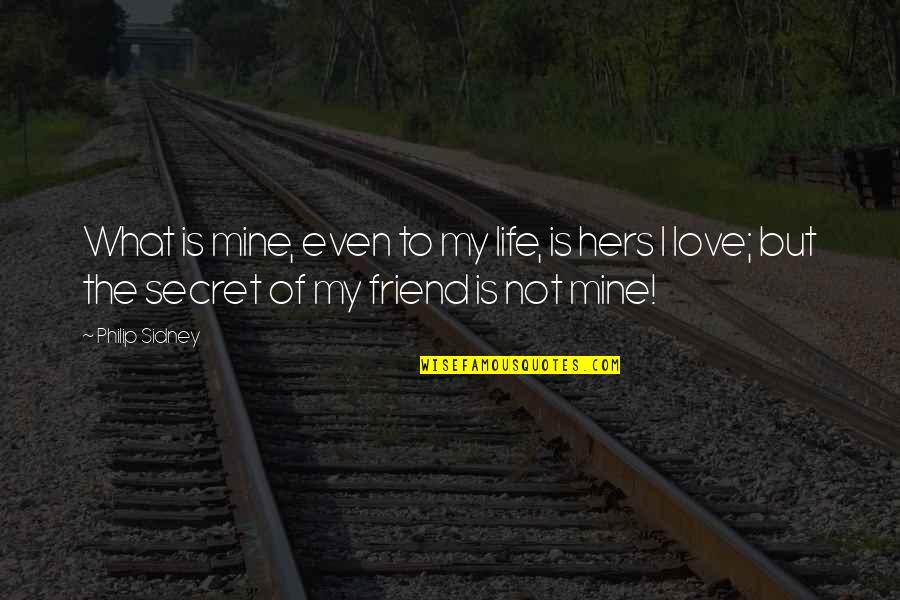 What is mine, even to my life, is hers I love; but the secret of my friend is not mine! —
Philip Sidney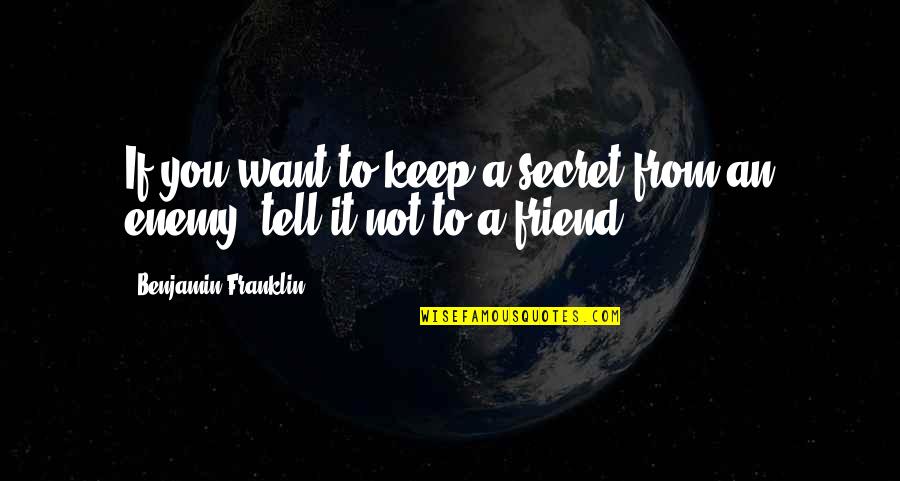 If you want to keep a secret from an enemy, tell it not to a friend. —
Benjamin Franklin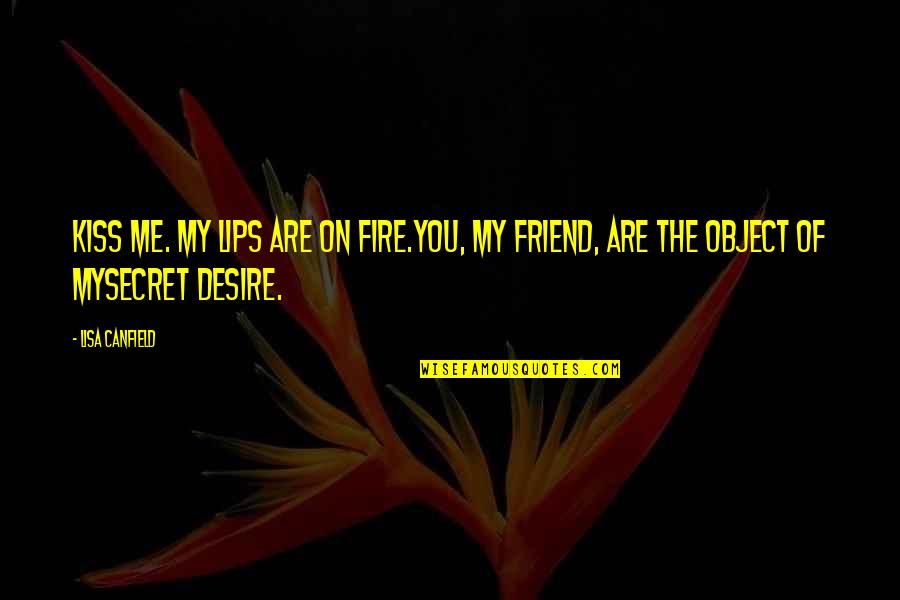 Kiss me. My lips are on fire.
You, my friend, are the object of my
secret desire. —
Lisa Canfield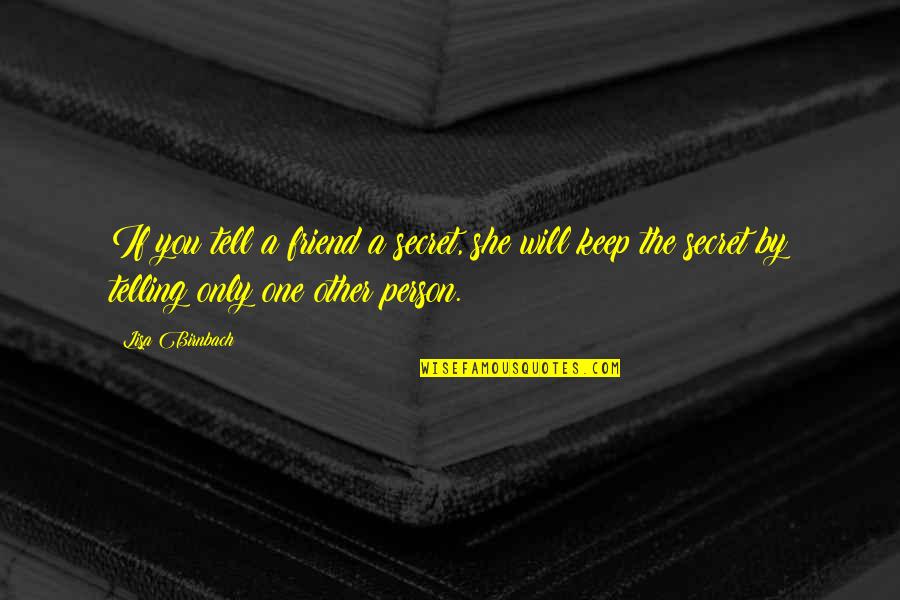 If you tell a friend a secret, she will keep the secret by telling only one other person. —
Lisa Birnbach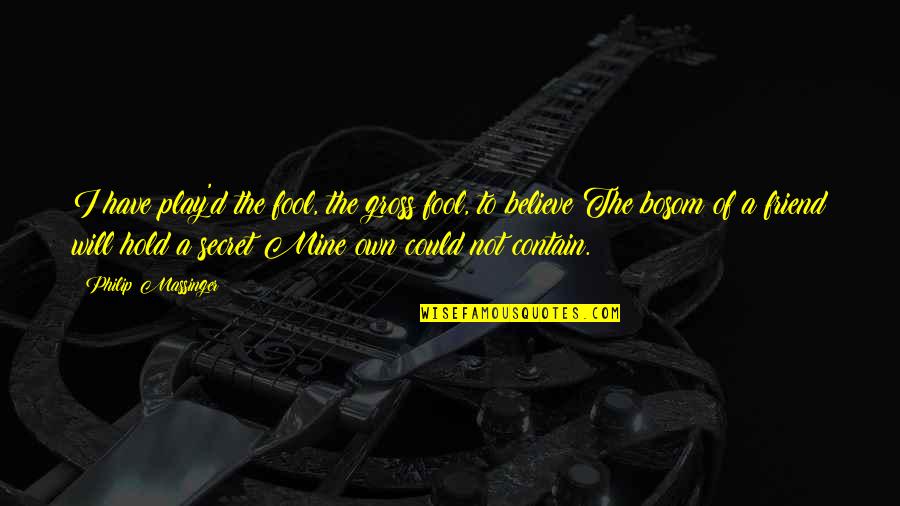 I have play'd the fool, the gross fool, to believe The bosom of a friend will hold a secret Mine own could not contain. —
Philip Massinger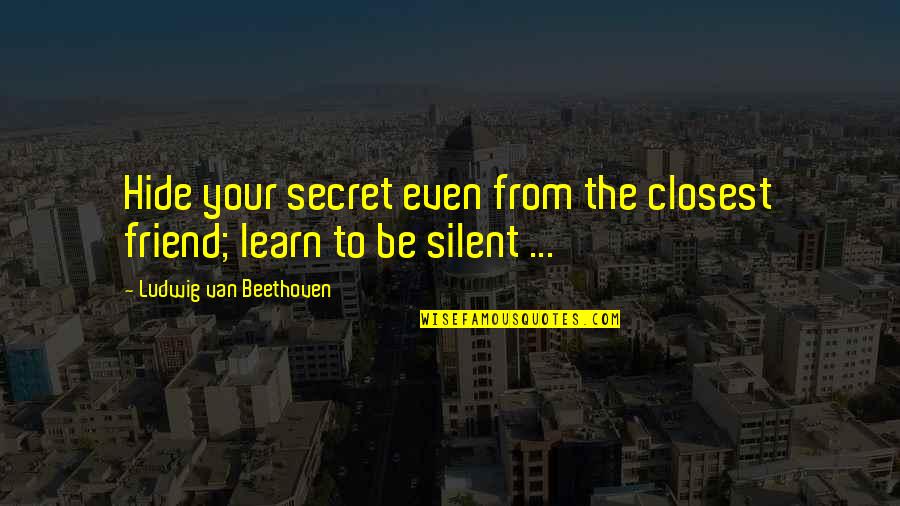 Hide your secret even from the closest friend; learn to be silent ... —
Ludwig Van Beethoven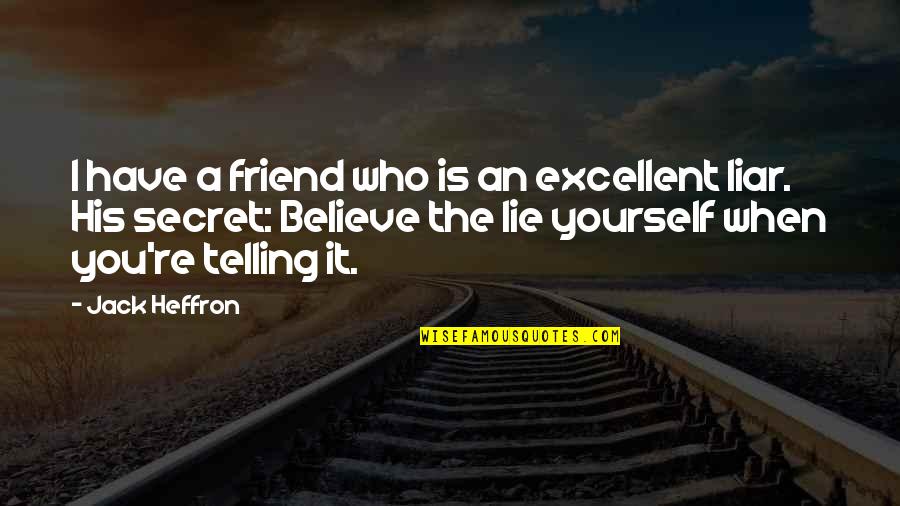 I have a friend who is an excellent liar. His secret: Believe the lie yourself when you're telling it. —
Jack Heffron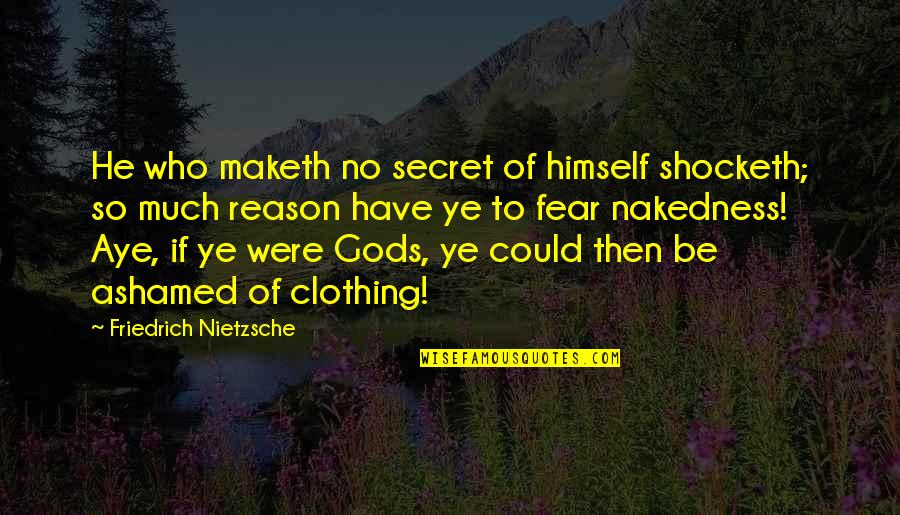 He who maketh no secret of himself shocketh; so much reason have ye to fear nakedness! Aye, if ye were Gods, ye could then be ashamed of clothing! —
Friedrich Nietzsche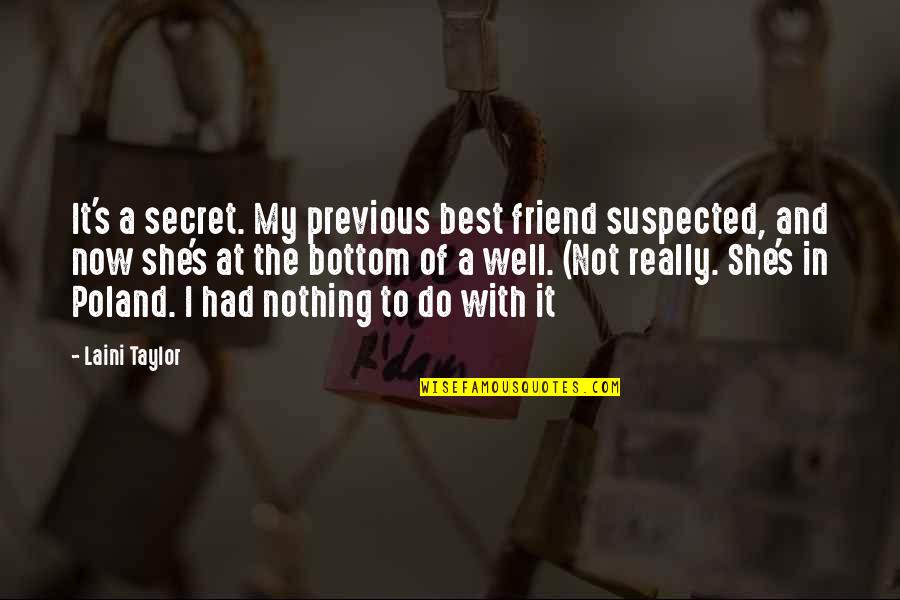 It's a secret. My previous best friend suspected, and now she's at the bottom of a well. (Not really. She's in Poland. I had nothing to do with it —
Laini Taylor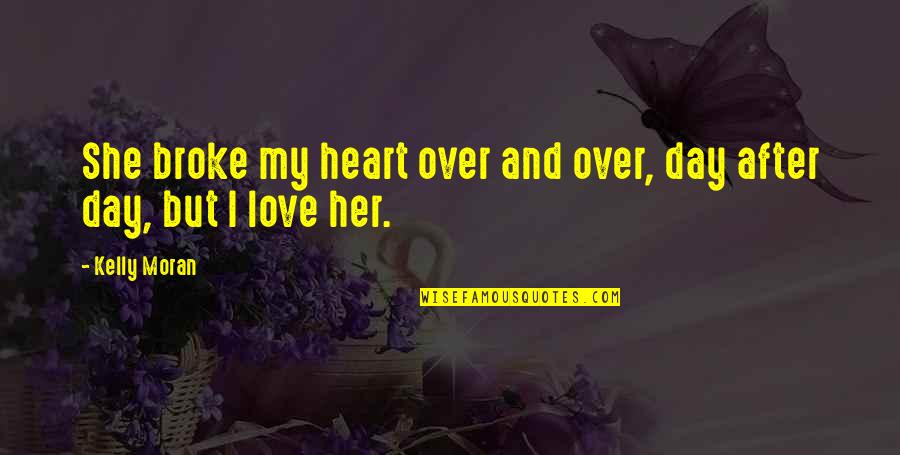 She broke my heart over and over, day after day, but I love her. —
Kelly Moran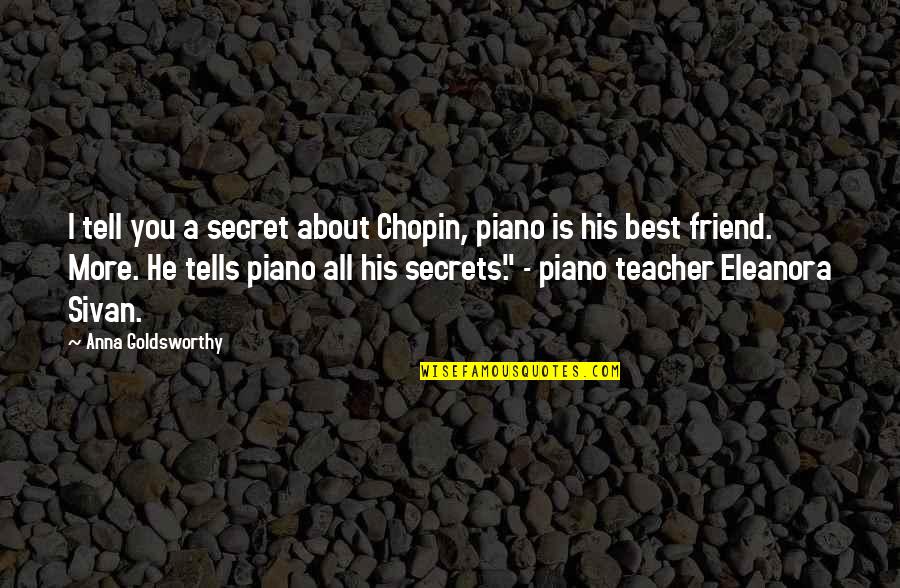 I tell you a secret about Chopin, piano is his best friend. More. He tells piano all his secrets." - piano teacher Eleanora Sivan. —
Anna Goldsworthy