A Hole In My Heart Quotes
Collection of top 52 famous quotes about A Hole In My Heart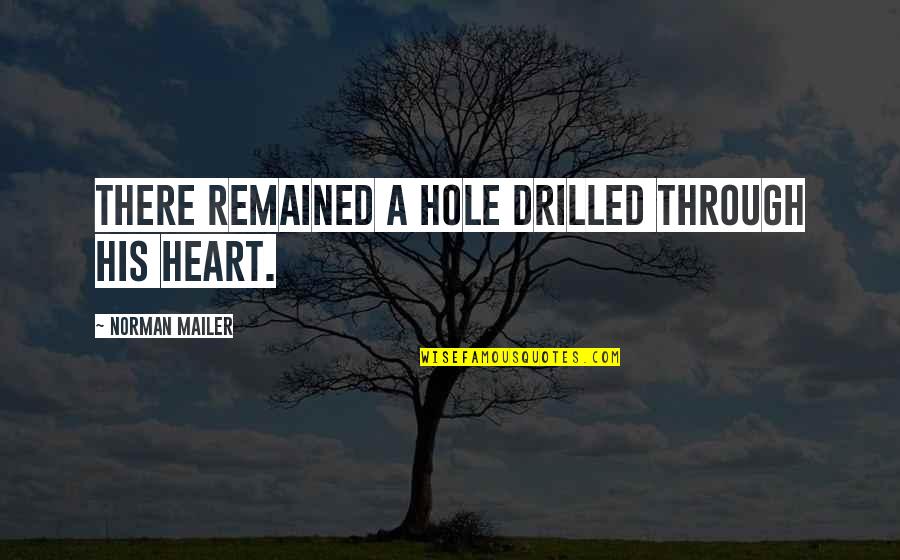 There remained a hole drilled through his heart.
—
Norman Mailer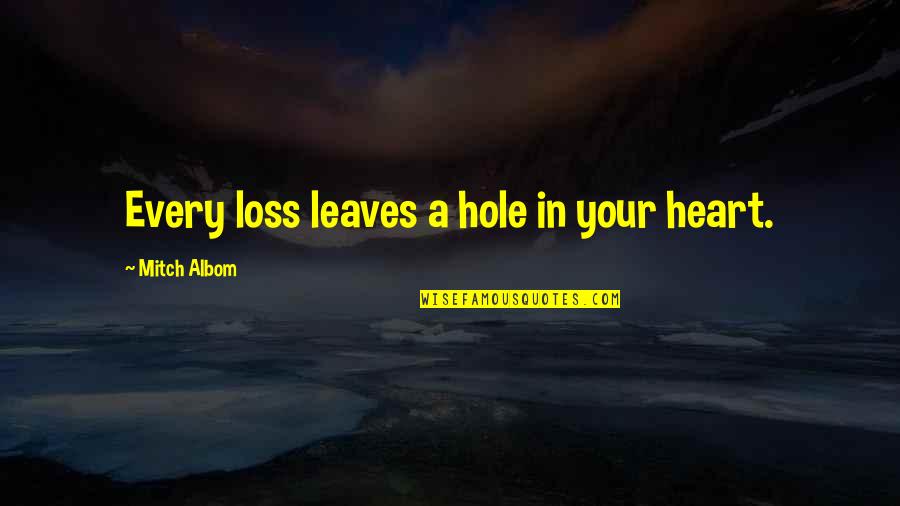 Every loss leaves a hole in your heart.
—
Mitch Albom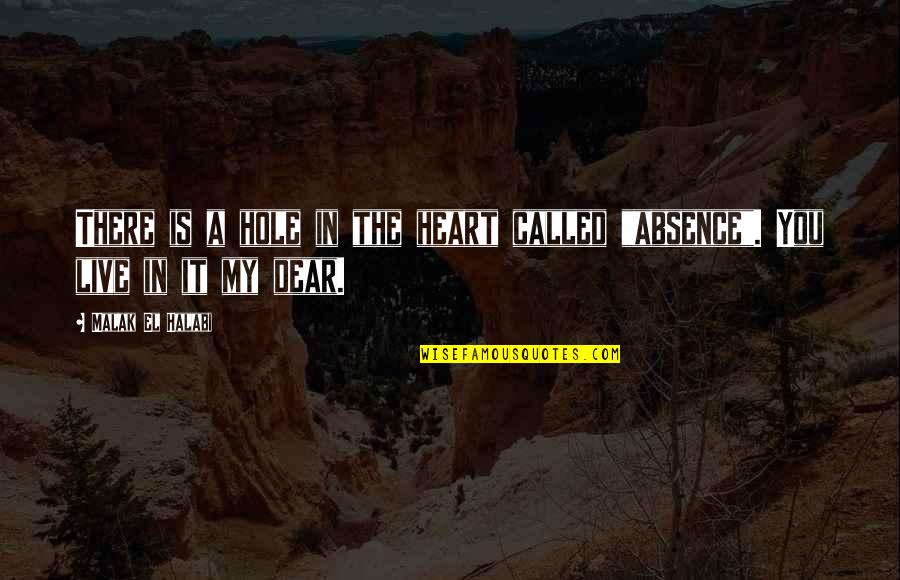 There is a hole in the heart called "absence". You live in it my dear.
—
Malak El Halabi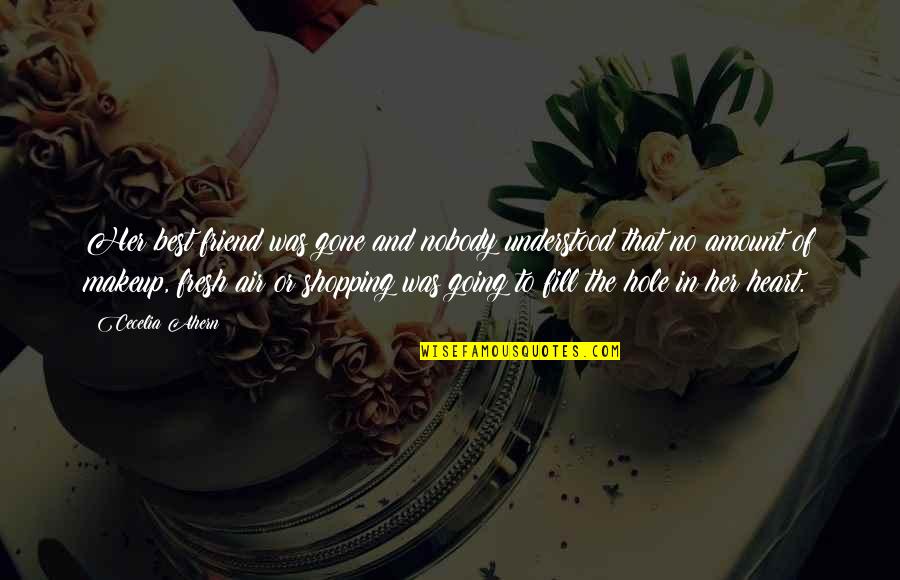 Her best friend was gone and nobody understood that no amount of makeup, fresh air or shopping was going to fill the hole in her heart.
—
Cecelia Ahern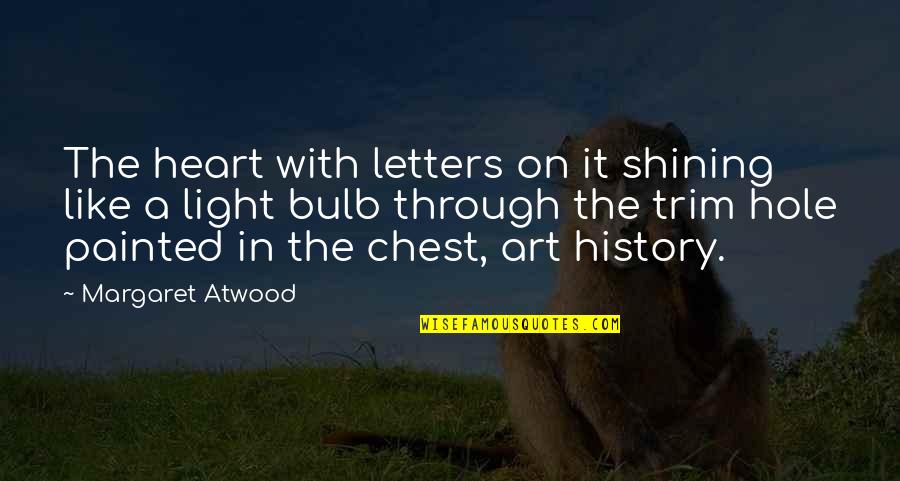 The heart with letters on it shining like a light bulb through the trim hole painted in the chest, art history.
—
Margaret Atwood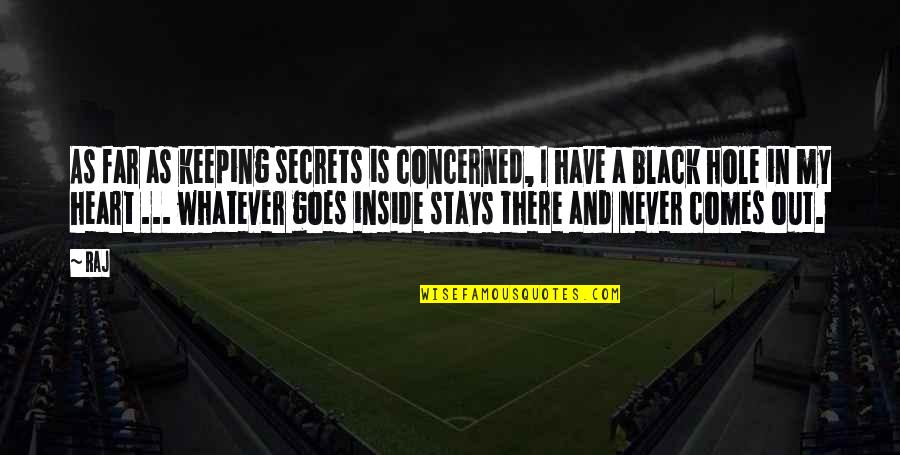 As far as keeping secrets is concerned, I have a black hole in my heart ... whatever goes inside stays there and never comes out.
—
Raj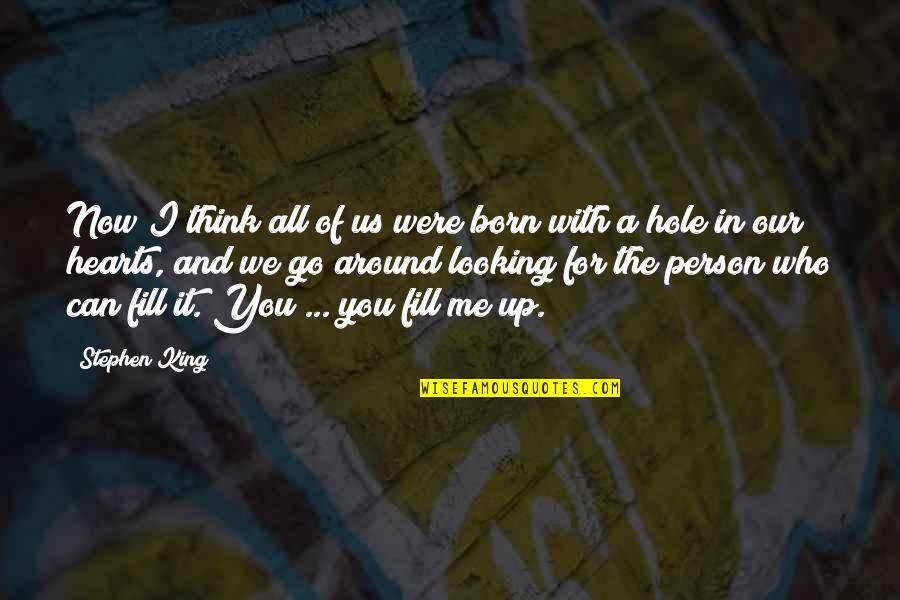 Now I think all of us were born with a hole in our hearts, and we go around looking for the person who can fill it. You ... you fill me up.
—
Stephen King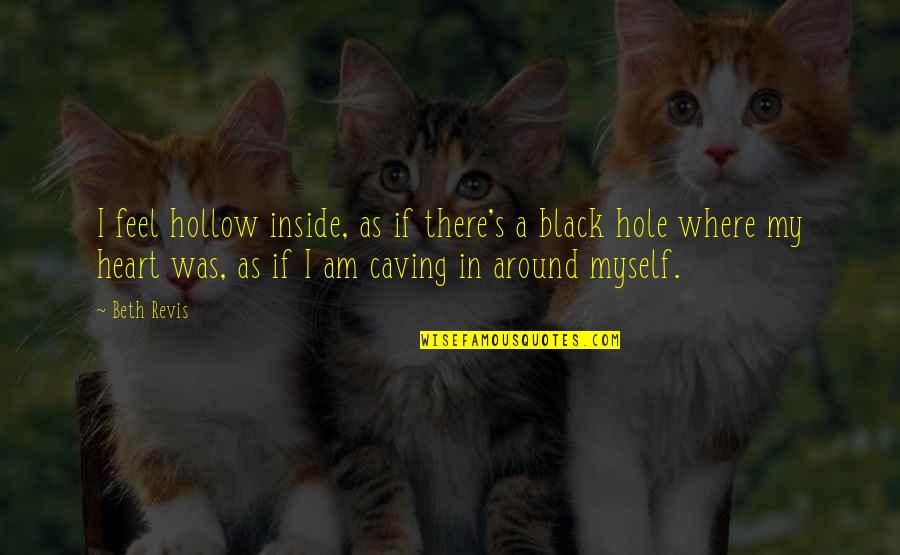 I feel hollow inside, as if there's a black hole where my heart was, as if I am caving in around myself.
—
Beth Revis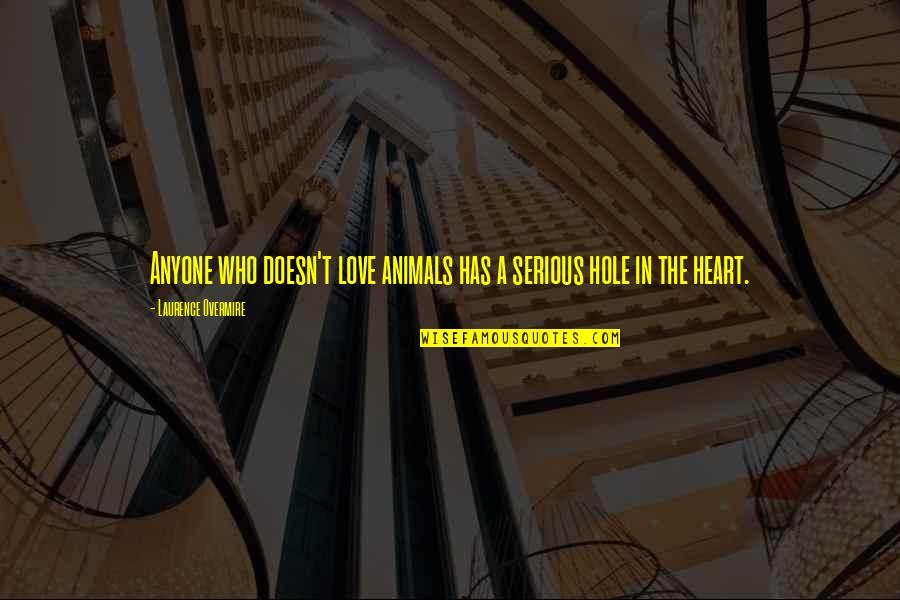 Anyone who doesn't love animals has a serious hole in the heart.
—
Laurence Overmire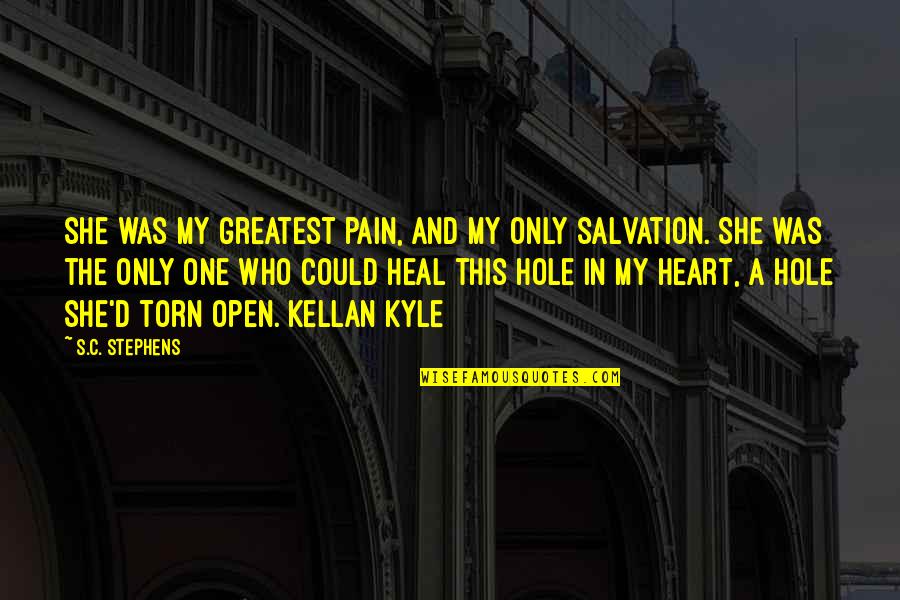 She was my greatest pain, and my only salvation. She was the only one who could heal this hole in my heart, a hole she'd torn open. Kellan Kyle
—
S.C. Stephens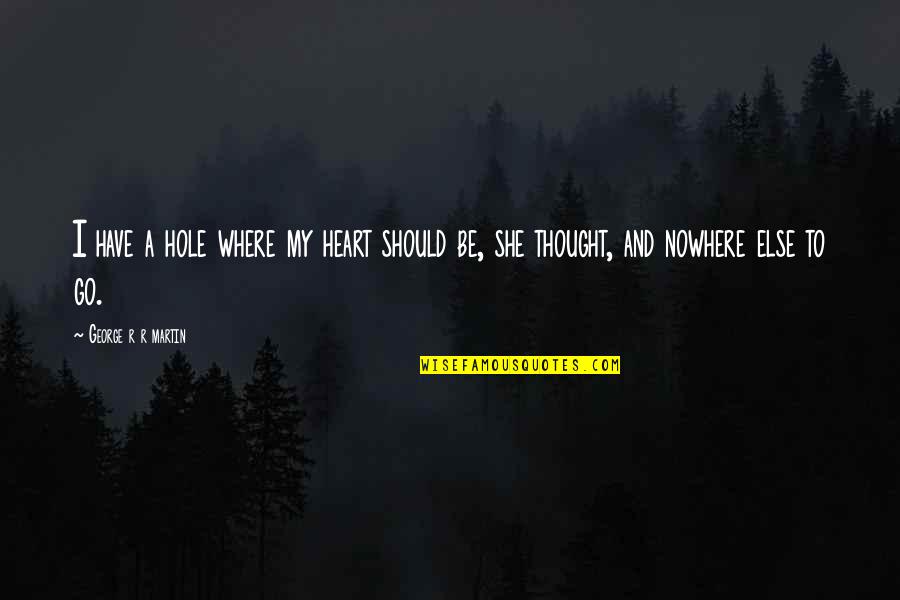 I have a hole where my heart should be, she thought, and nowhere else to go.
—
George R R Martin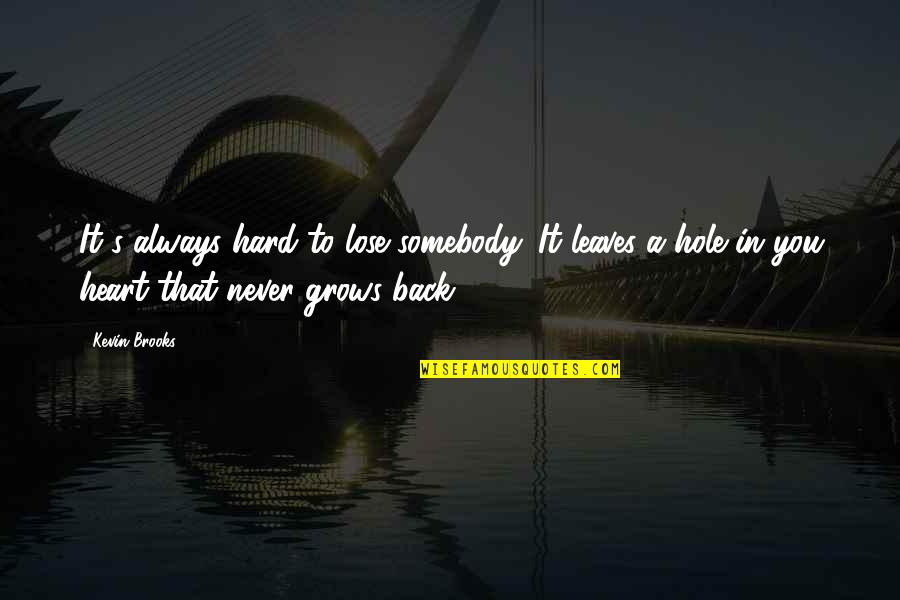 It's always hard to lose somebody. It leaves a hole in you heart that never grows back.
—
Kevin Brooks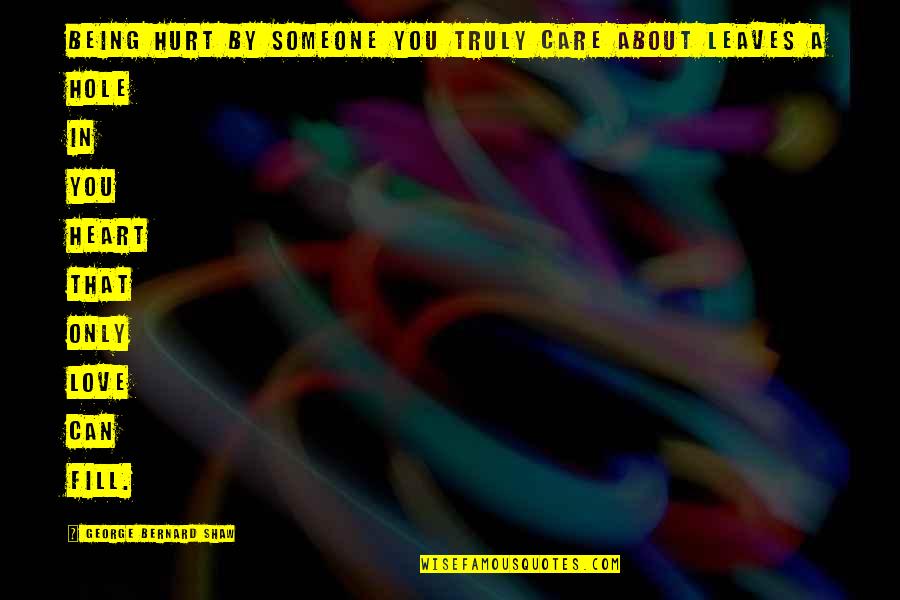 Being hurt by someone you truly care about leaves a hole in you heart that only love can fill.
—
George Bernard Shaw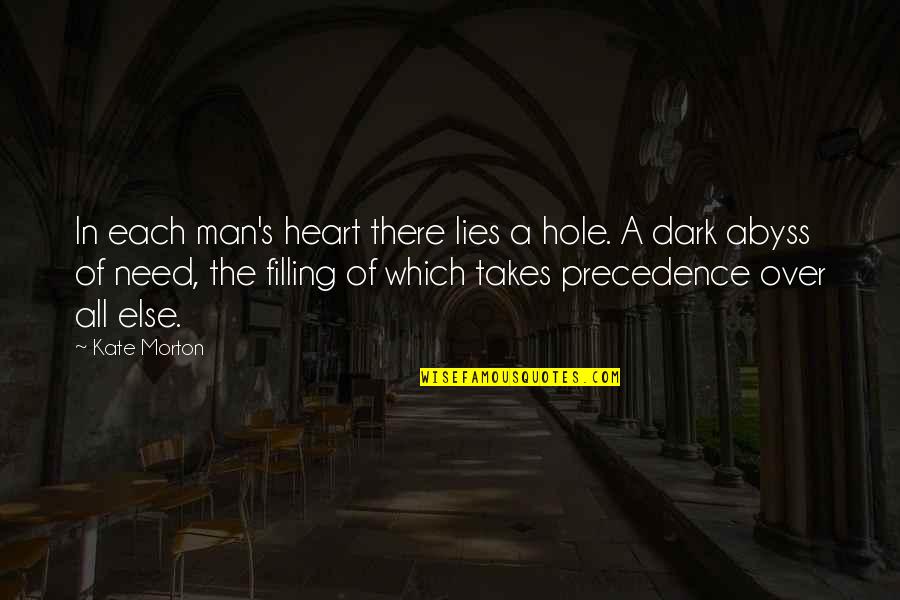 In each man's heart there lies a hole. A dark abyss of need, the filling of which takes precedence over all else. —
Kate Morton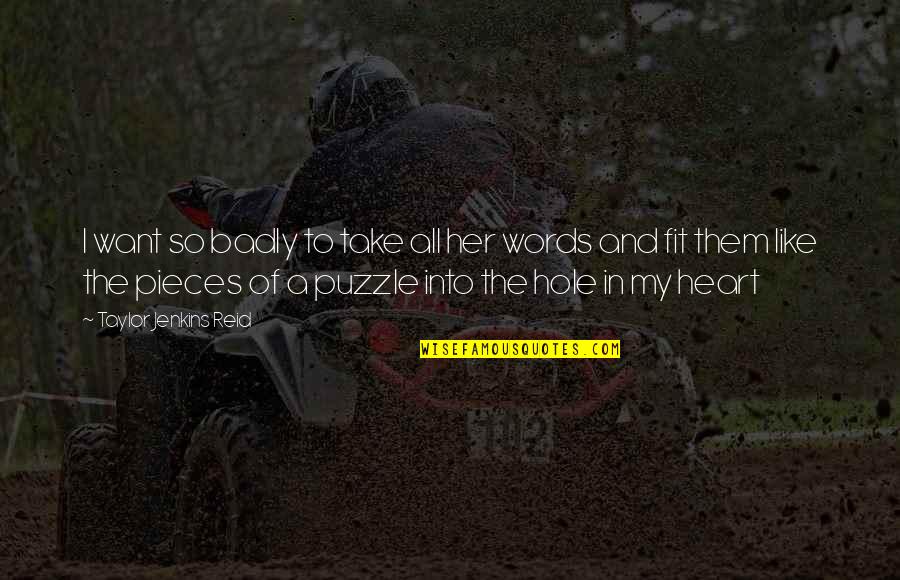 I want so badly to take all her words and fit them like the pieces of a puzzle into the hole in my heart —
Taylor Jenkins Reid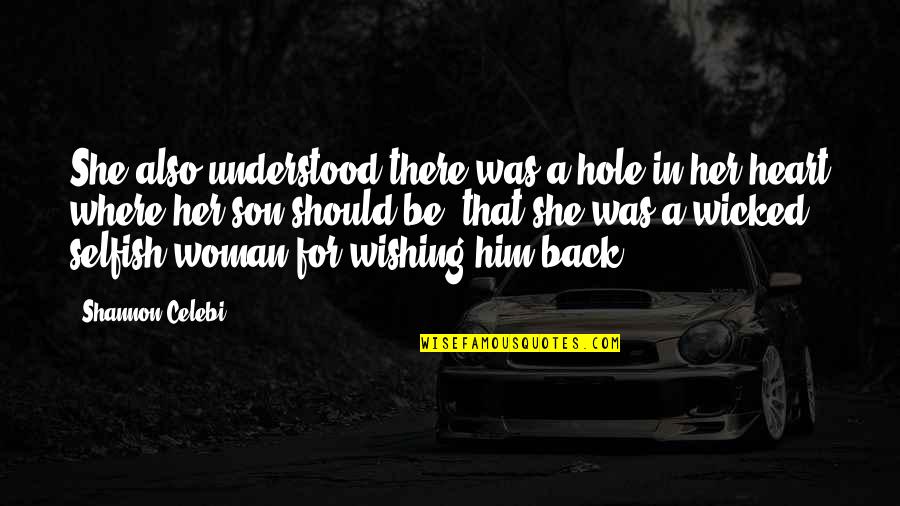 She also understood there was a hole in her heart where her son should be, that she was a wicked, selfish woman for wishing him back. —
Shannon Celebi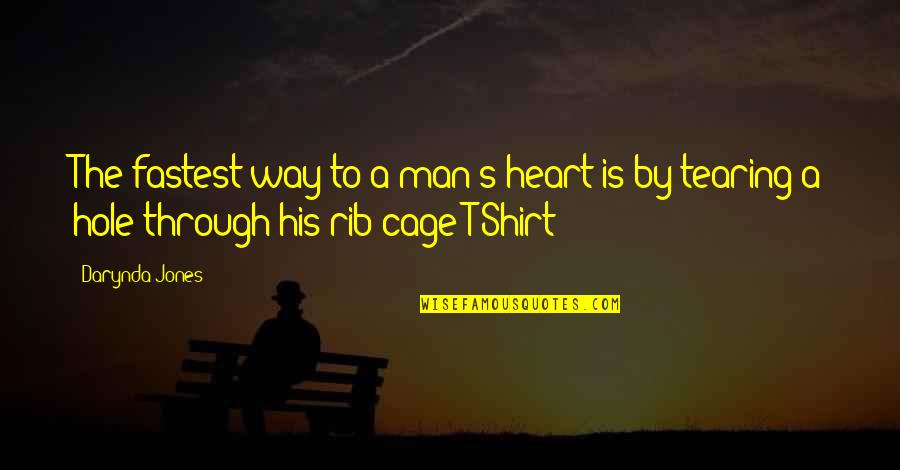 The fastest way to a man's heart is by tearing a hole through his rib cage_T-Shirt —
Darynda Jones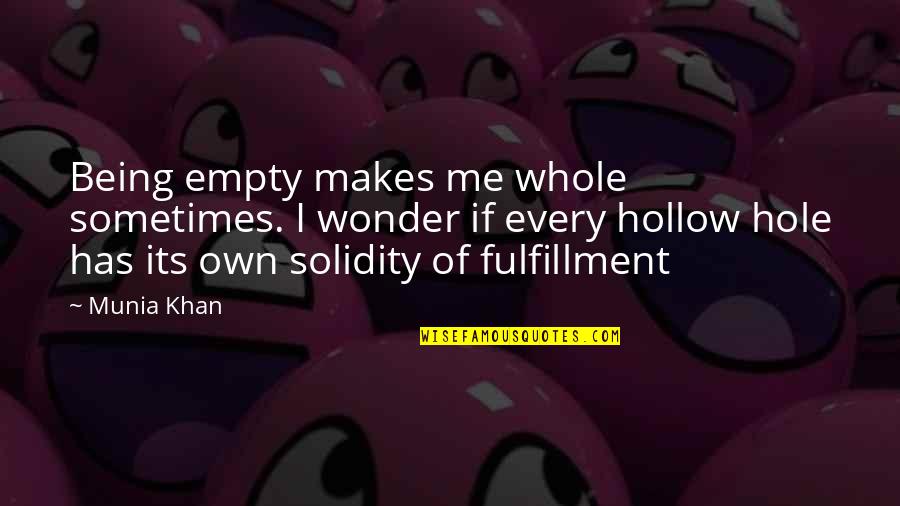 Being empty makes me whole sometimes. I wonder if every hollow hole has its own solidity of fulfillment —
Munia Khan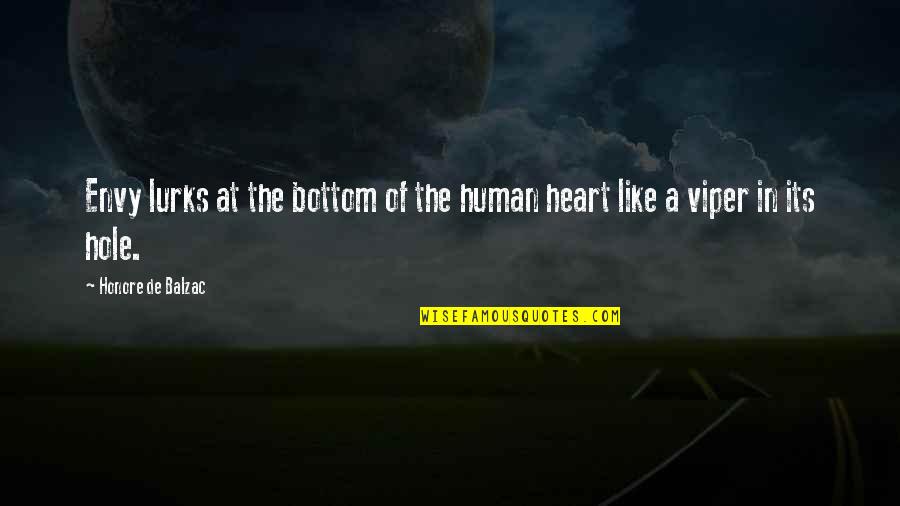 Envy lurks at the bottom of the human heart like a viper in its hole. —
Honore De Balzac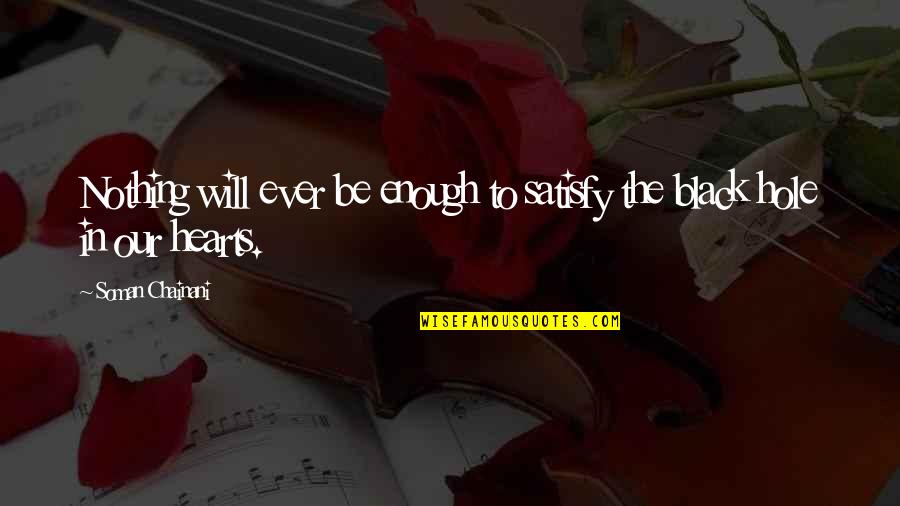 Nothing will ever be enough to satisfy the black hole in our hearts. —
Soman Chainani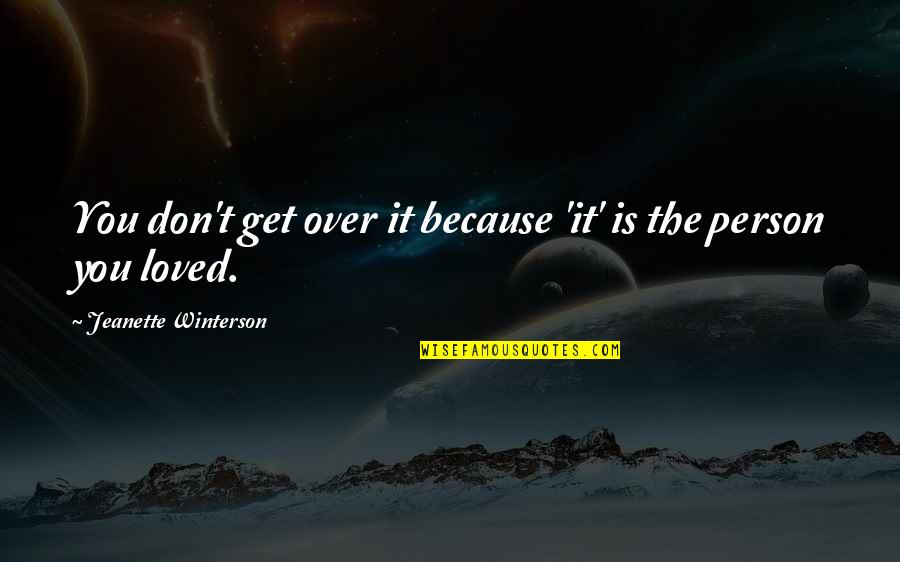 You don't get over it because 'it' is the person you loved. —
Jeanette Winterson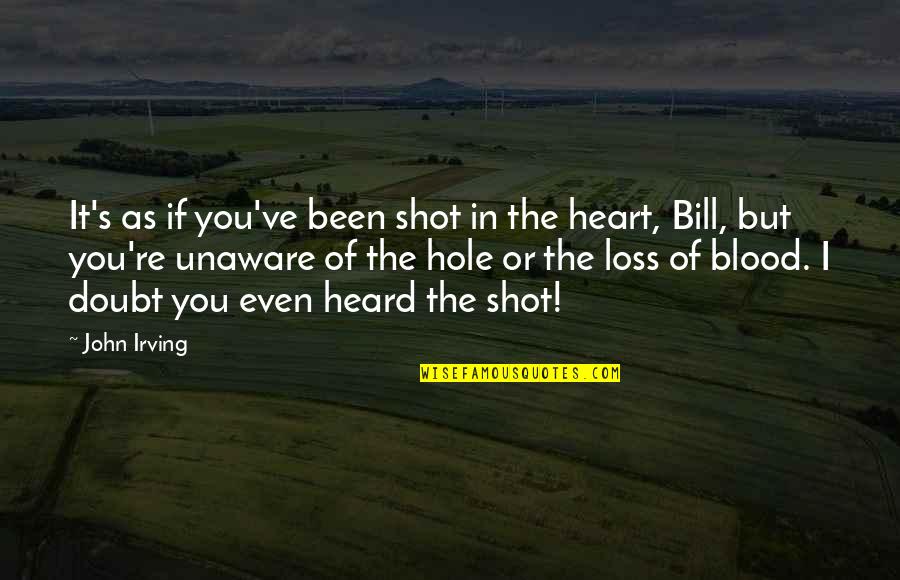 It's as if you've been shot in the heart, Bill, but you're unaware of the hole or the loss of blood. I doubt you even heard the shot! —
John Irving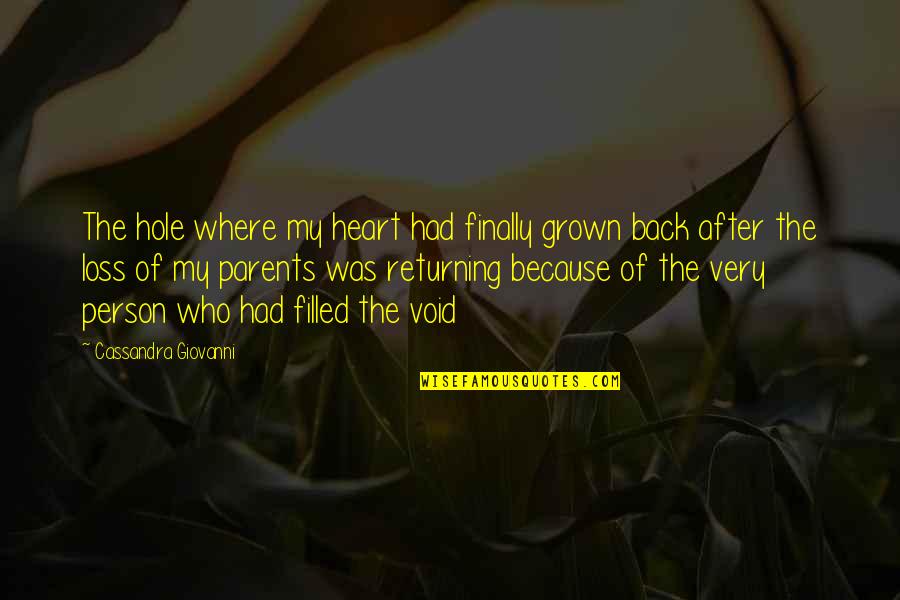 The hole where my heart had finally grown back after the loss of my parents was returning because of the very person who had filled the void —
Cassandra Giovanni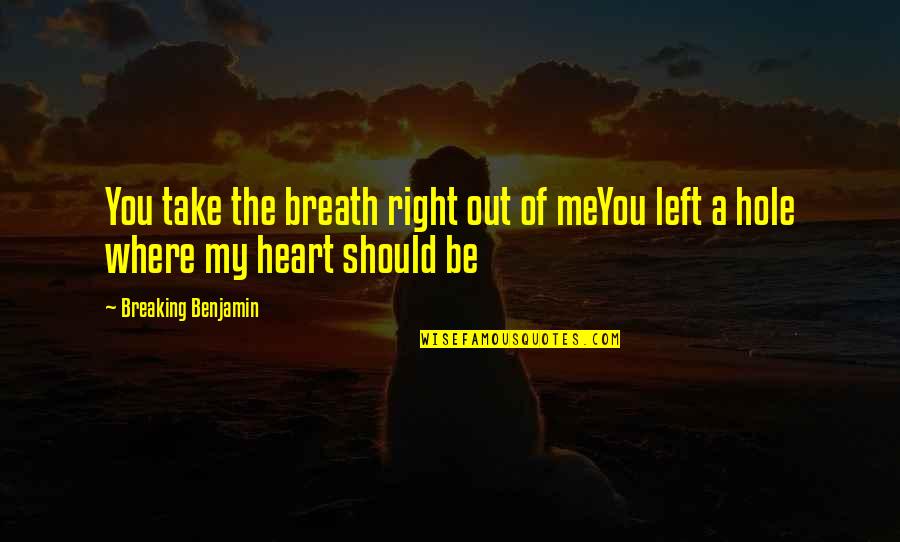 You take the breath right out of me
You left a hole where my heart should be —
Breaking Benjamin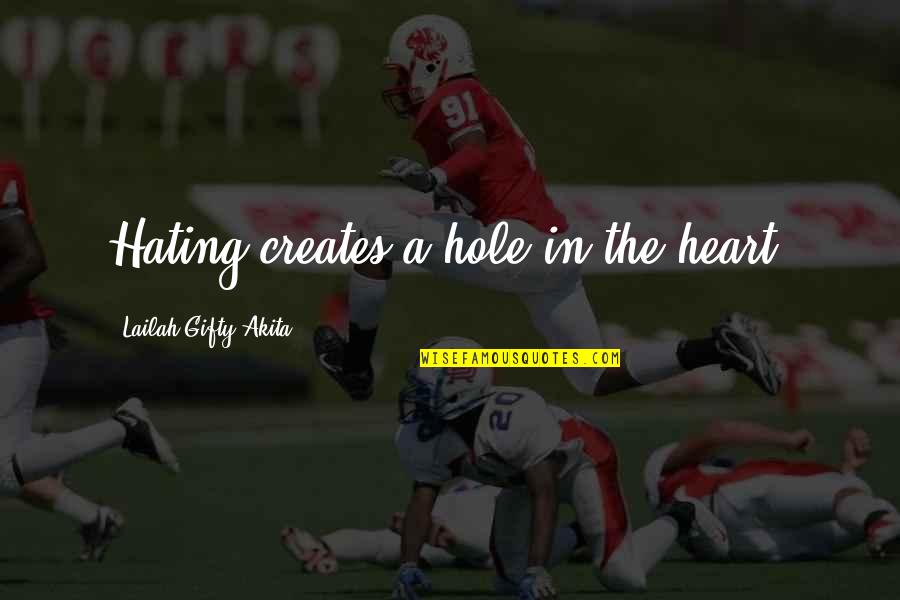 Hating creates a hole in the heart. —
Lailah Gifty Akita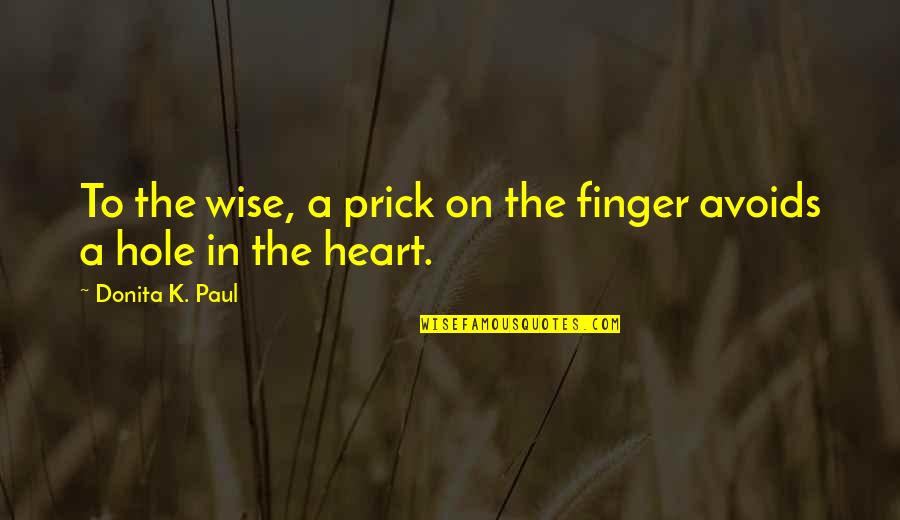 To the wise, a prick on the finger avoids a hole in the heart. —
Donita K. Paul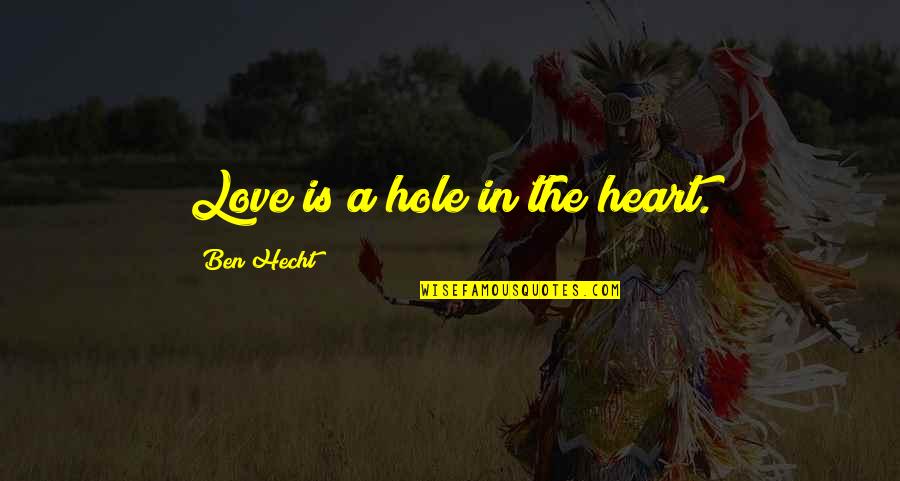 Love is a hole in the heart. —
Ben Hecht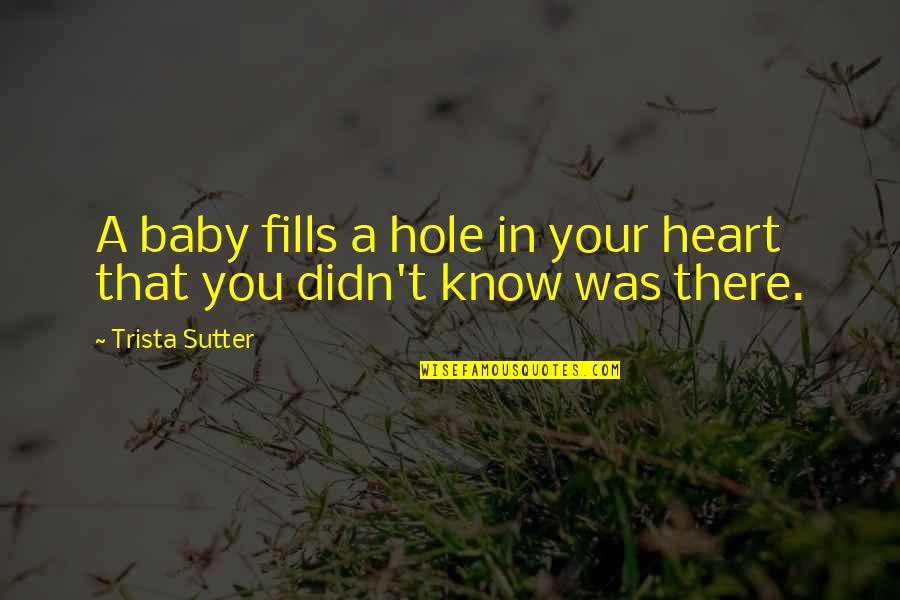 A baby fills a hole in your heart that you didn't know was there. —
Trista Sutter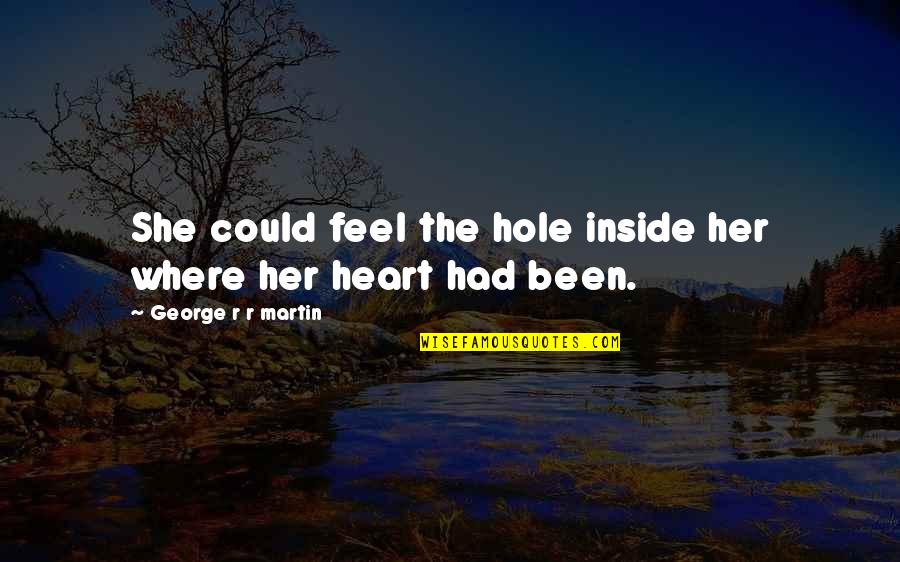 She could feel the hole inside her where her heart had been. —
George R R Martin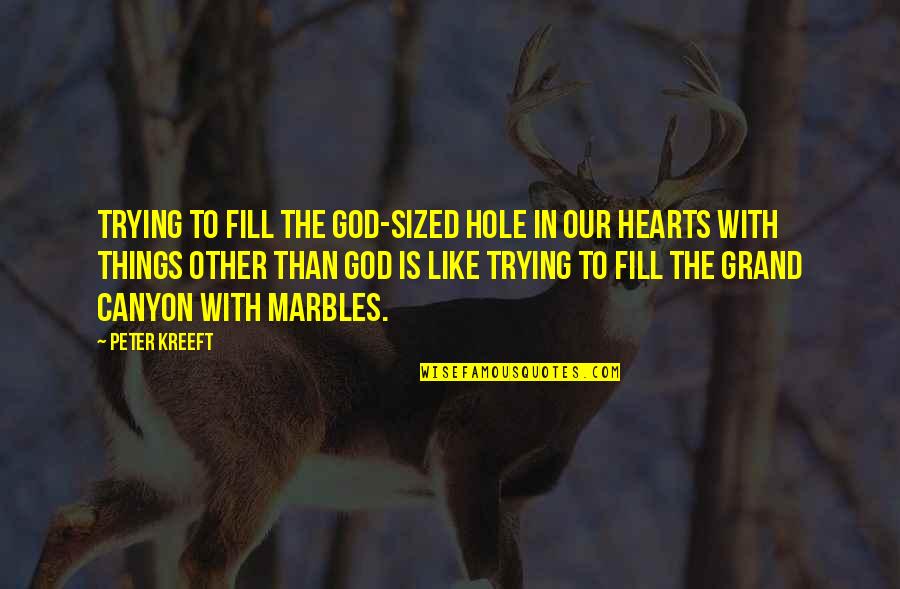 Trying to fill the God-sized hole in our hearts with things other than God is like trying to fill the Grand Canyon with marbles. —
Peter Kreeft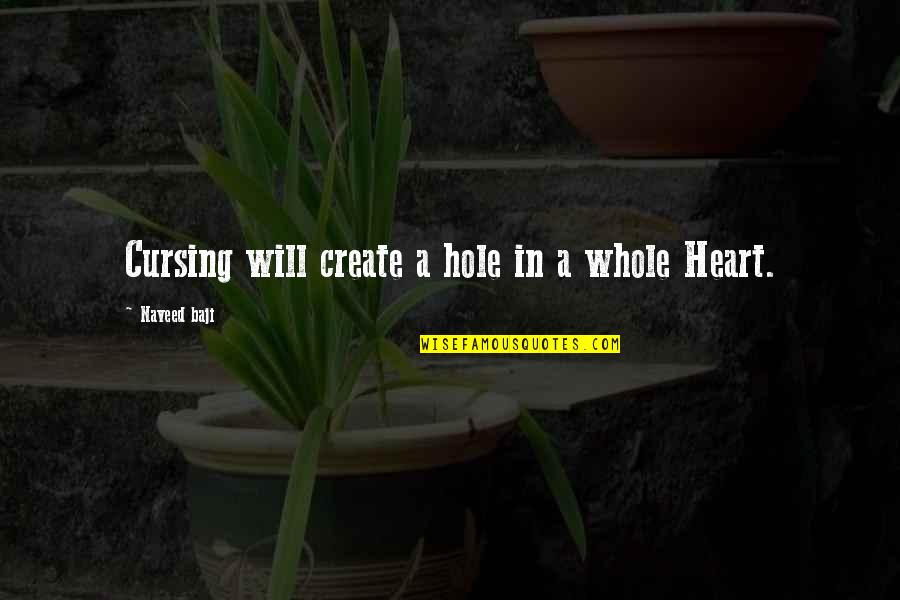 Cursing will create a hole in a whole Heart. —
Naveed Baji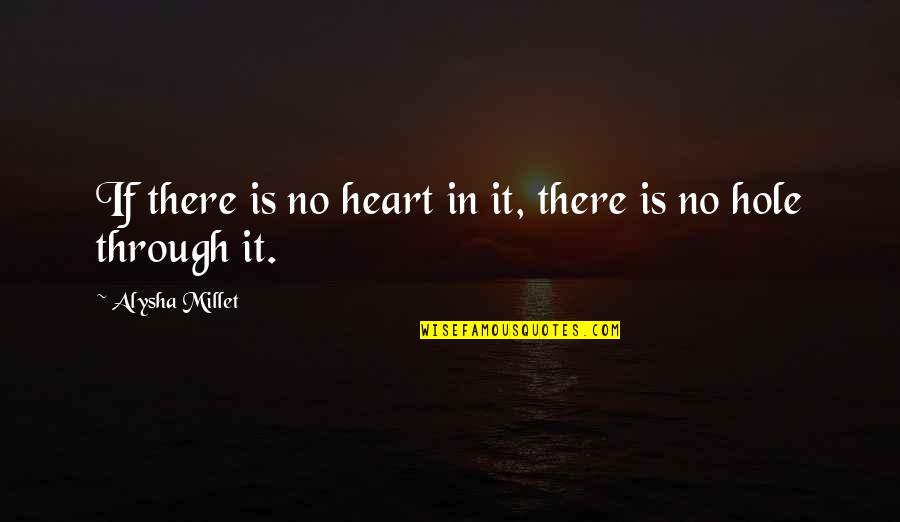 If there is no heart in it, there is no hole through it. —
Alysha Millet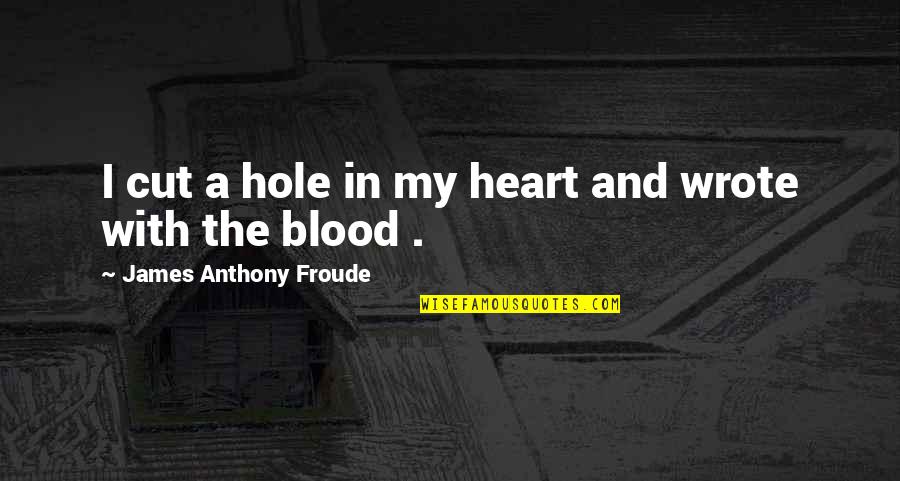 I cut
a hole in my heart
and wrote with the blood . —
James Anthony Froude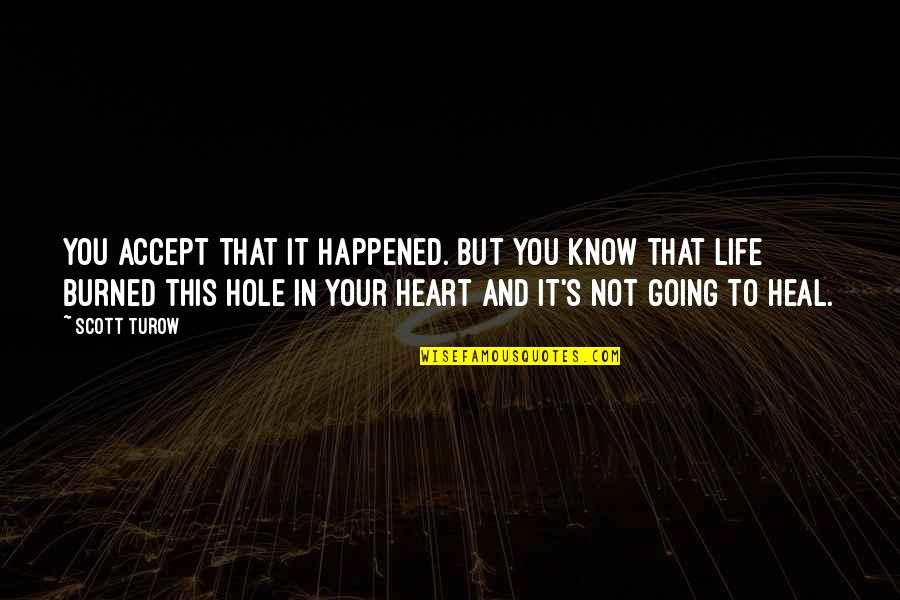 You accept that it happened. But you know that life burned this hole in your heart and it's not going to heal. —
Scott Turow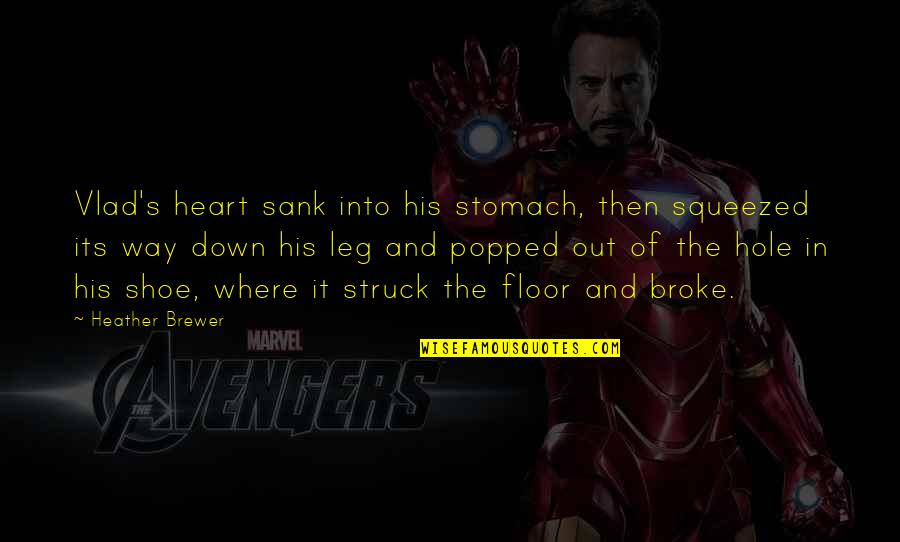 Vlad's heart sank into his stomach, then squeezed its way down his leg and popped out of the hole in his shoe, where it struck the floor and broke. —
Heather Brewer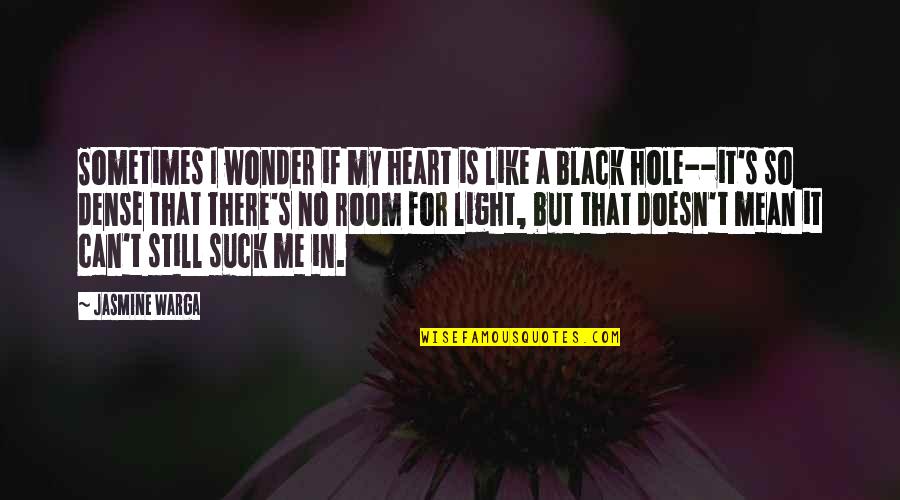 Sometimes I wonder if my heart is like a black hole--it's so dense that there's no room for light, but that doesn't mean it can't still suck me in. —
Jasmine Warga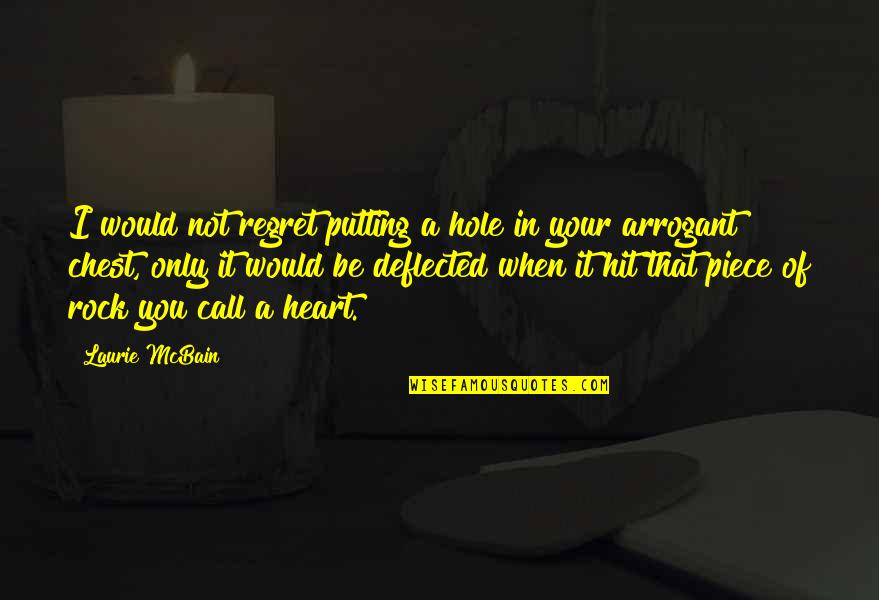 I would not regret putting a hole in your arrogant chest, only it would be deflected when it hit that piece of rock you call a heart. —
Laurie McBain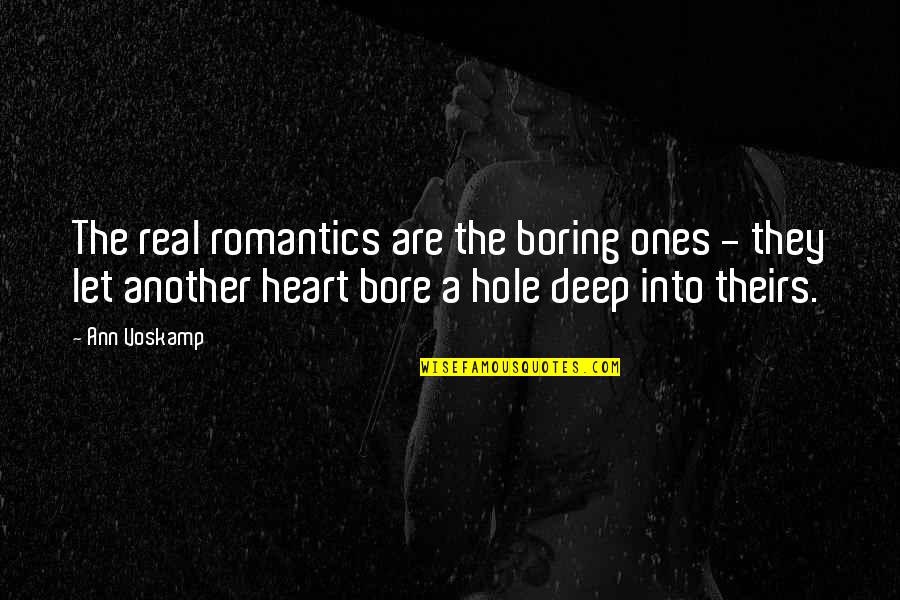 The real romantics are the boring ones - they let another heart bore a hole deep into theirs. —
Ann Voskamp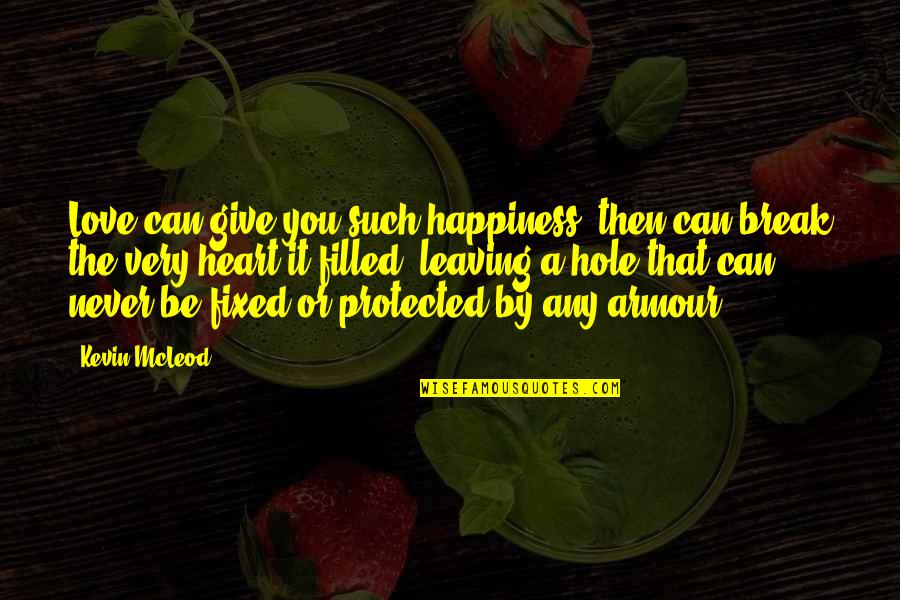 Love can give you such happiness, then can break the very heart it filled, leaving a hole that can never be fixed or protected by any armour. —
Kevin McLeod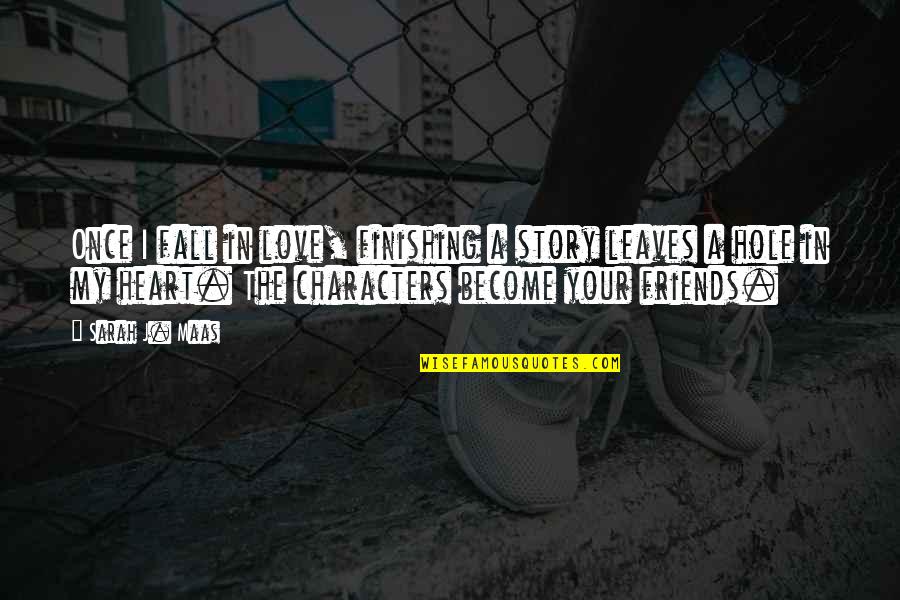 Once I fall in love, finishing a story leaves
a hole in my heart
. The characters become your friends. —
Sarah J. Maas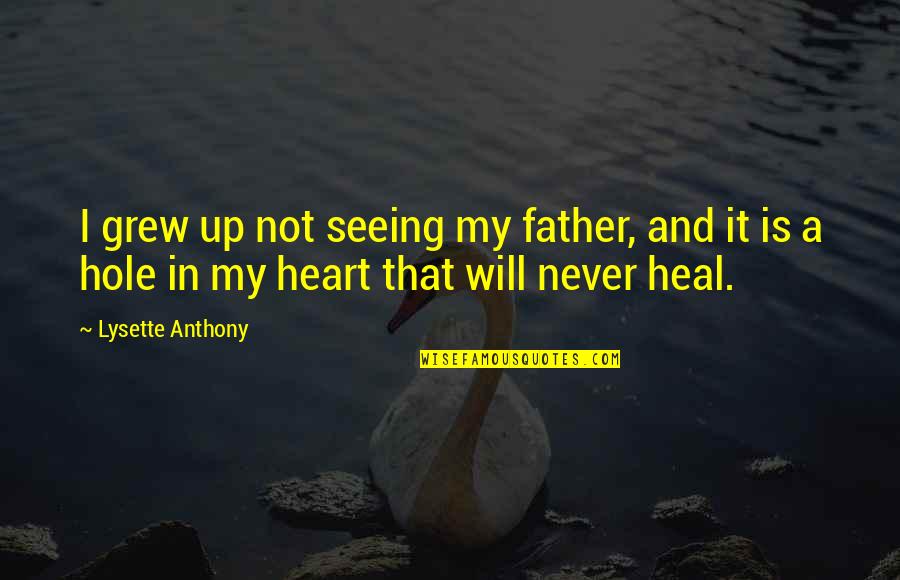 I grew up not seeing my father, and it is
a hole in my heart
that will never heal. —
Lysette Anthony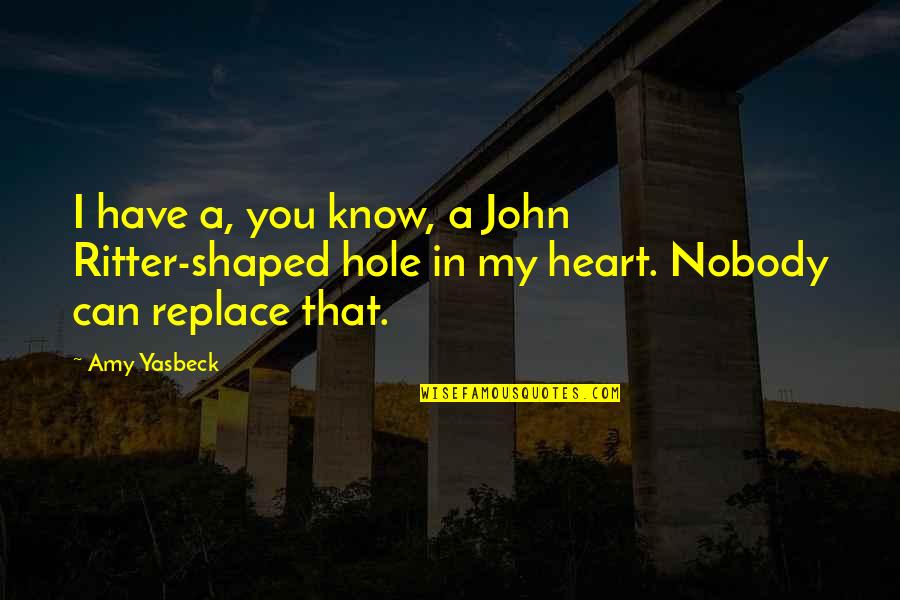 I have a, you know, a John Ritter-shaped hole in my heart. Nobody can replace that. —
Amy Yasbeck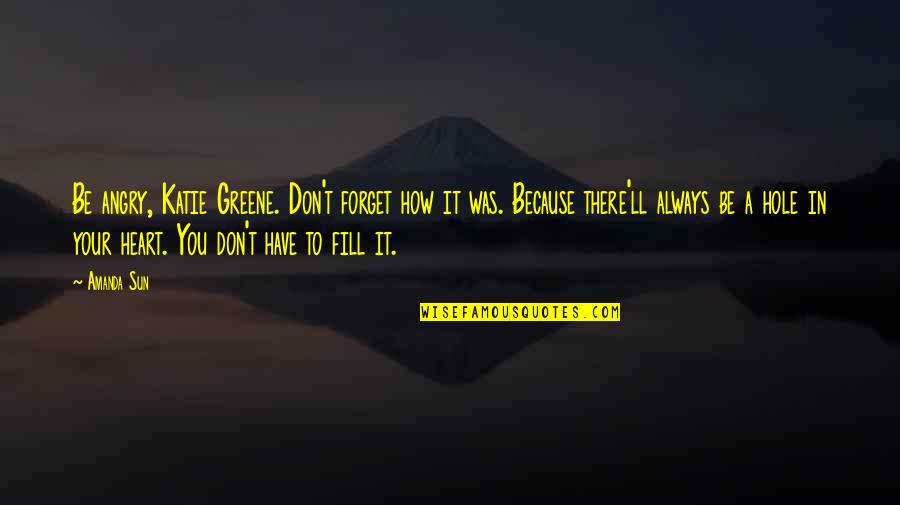 Be angry, Katie Greene. Don't forget how it was. Because there'll always be a hole in your heart. You don't have to fill it. —
Amanda Sun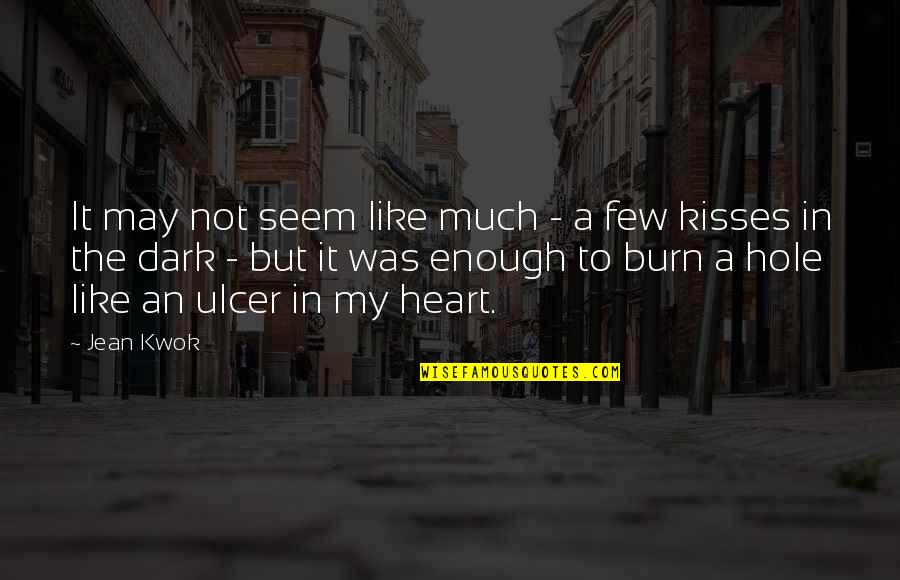 It may not seem like much - a few kisses in the dark - but it was enough to burn a hole like an ulcer in my heart. —
Jean Kwok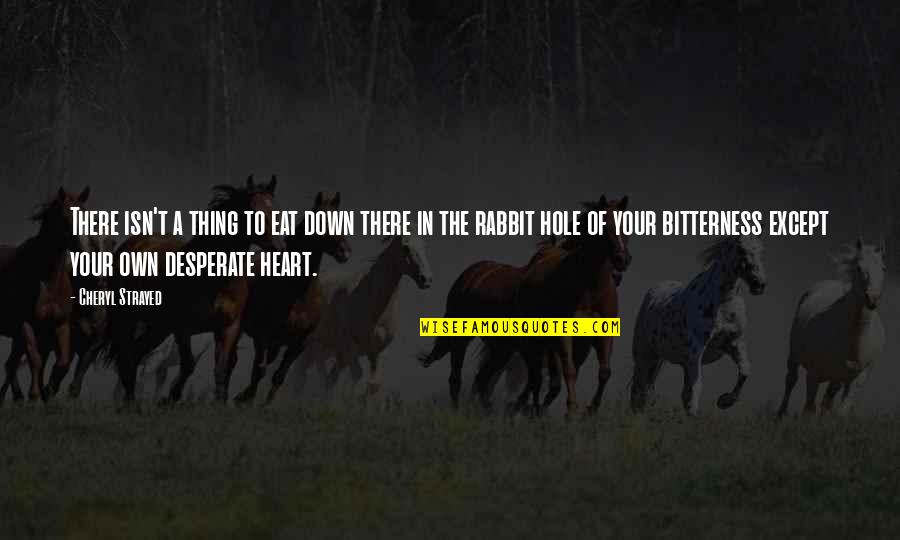 There isn't a thing to eat down there in the rabbit hole of your bitterness except your own desperate heart. —
Cheryl Strayed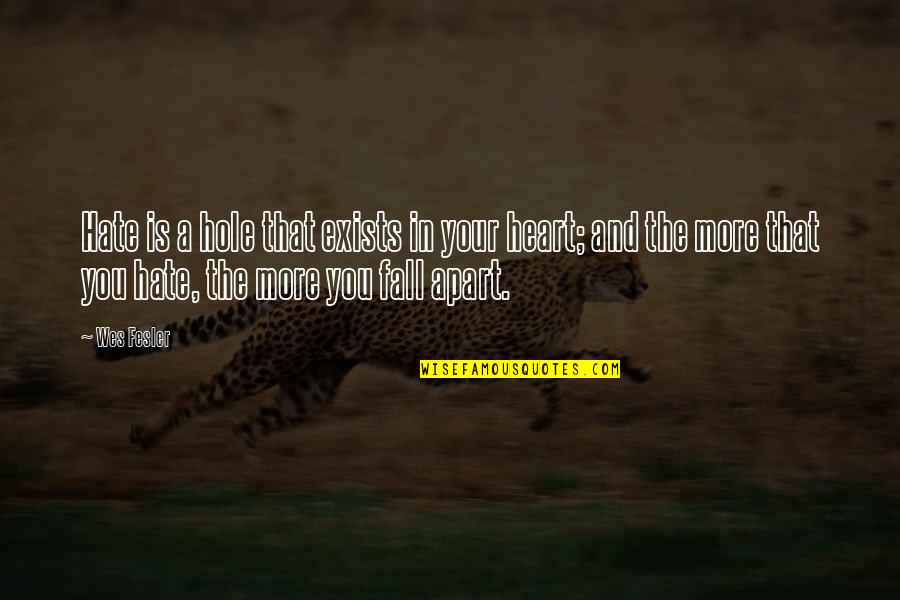 Hate is a hole that exists in your heart; and the more that you hate, the more you fall apart. —
Wes Fesler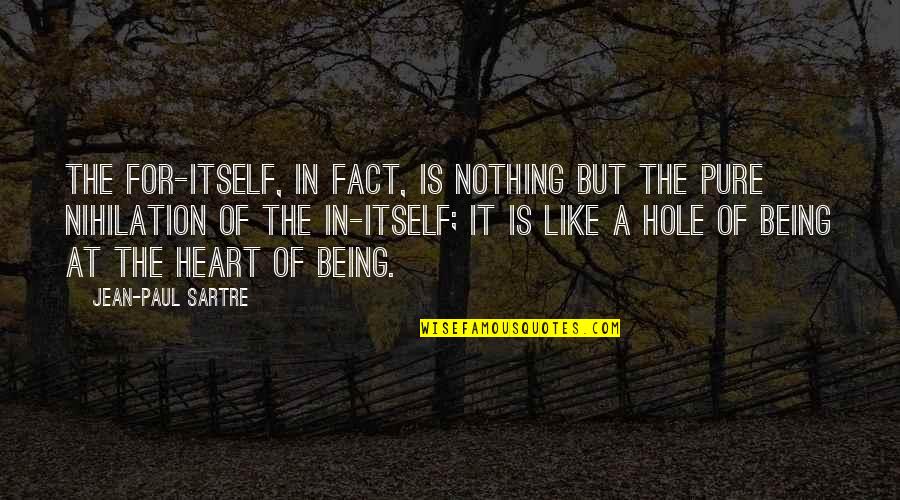 The For-itself, in fact, is nothing but the pure nihilation of the In-itself; it is like a hole of being at the heart of Being. —
Jean-Paul Sartre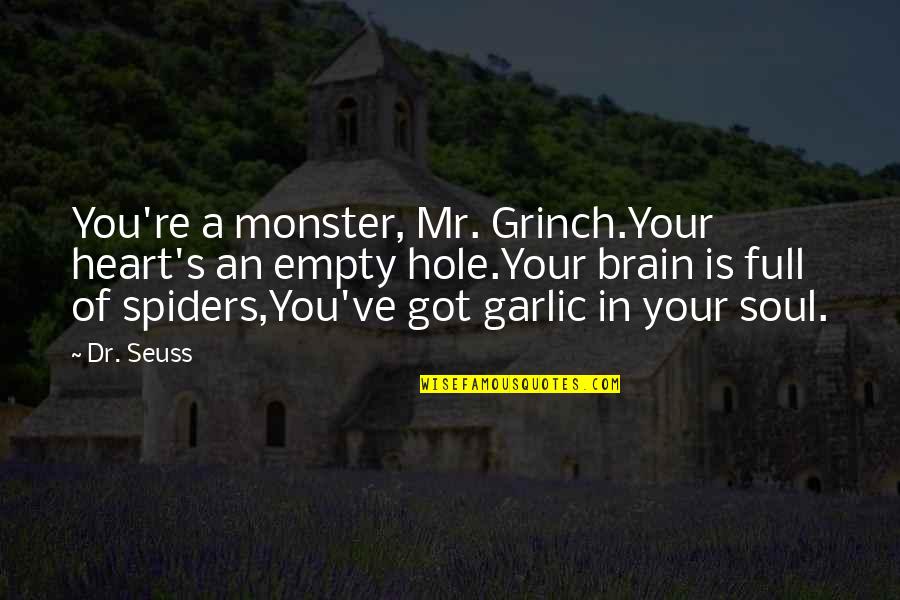 You're a monster, Mr. Grinch.
Your heart's an empty hole.
Your brain is full of spiders,
You've got garlic in your soul. —
Dr. Seuss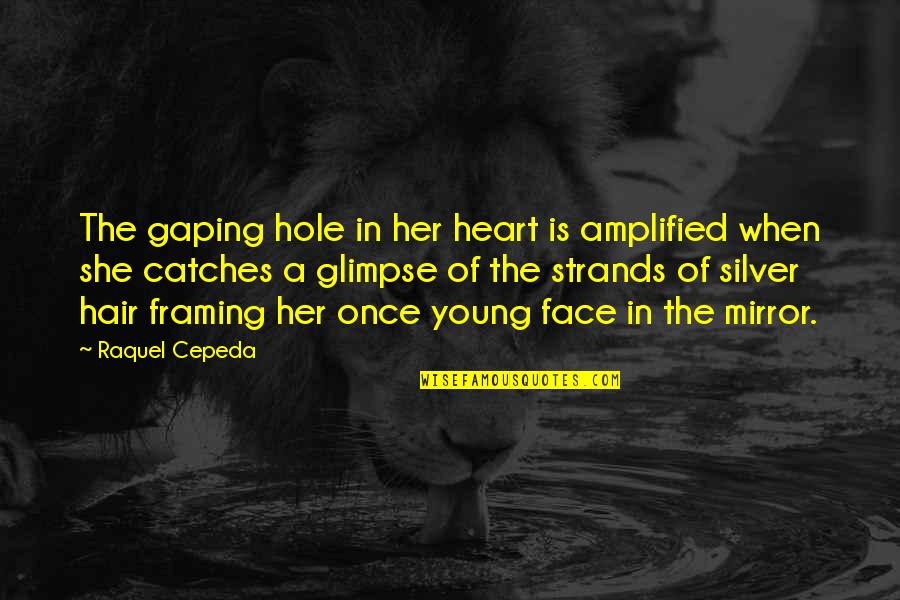 The gaping hole in her heart is amplified when she catches a glimpse of the strands of silver hair framing her once young face in the mirror. —
Raquel Cepeda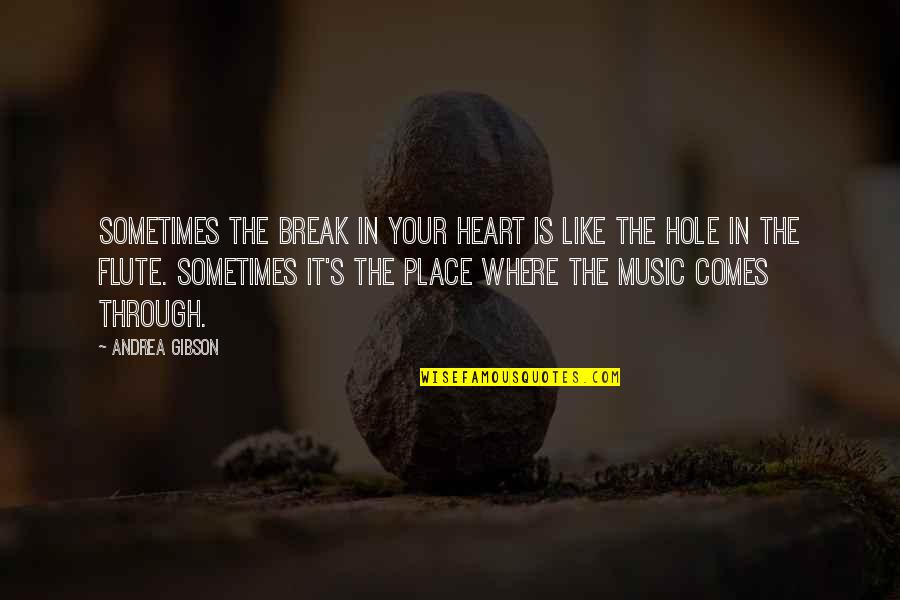 Sometimes the break in your heart is like the hole in the flute. Sometimes it's the place where the music comes through. —
Andrea Gibson