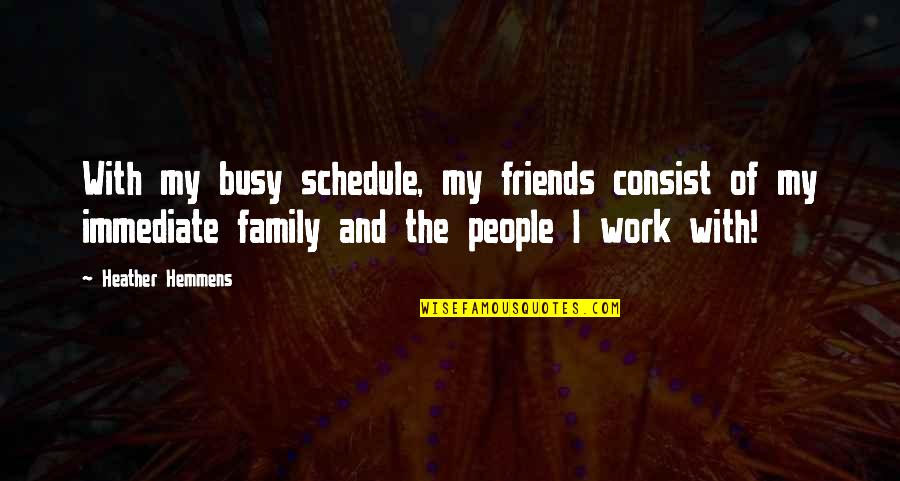 With my busy schedule, my friends consist of my immediate family and the people I work with!
—
Heather Hemmens
When someone tells you they are too 'busy' ... It's not a reflection of their schedule; it's a reflection of YOUR spot on their schedule.
—
Steve Maraboli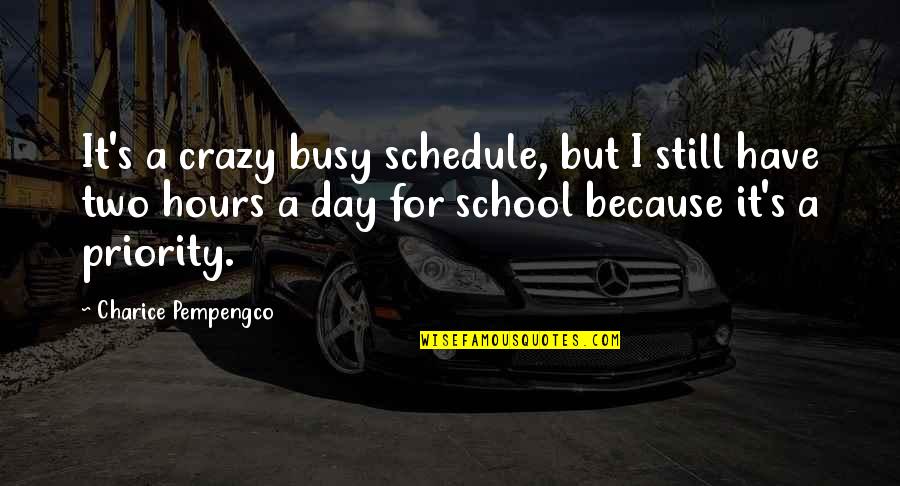 It's a crazy busy schedule, but I still have two hours a day for school because it's a priority.
—
Charice Pempengco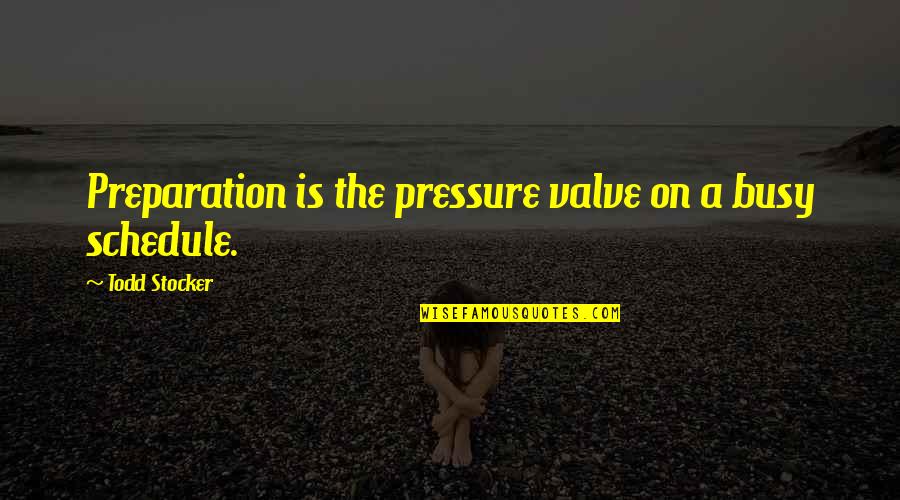 Preparation is the pressure valve on a busy schedule.
—
Todd Stocker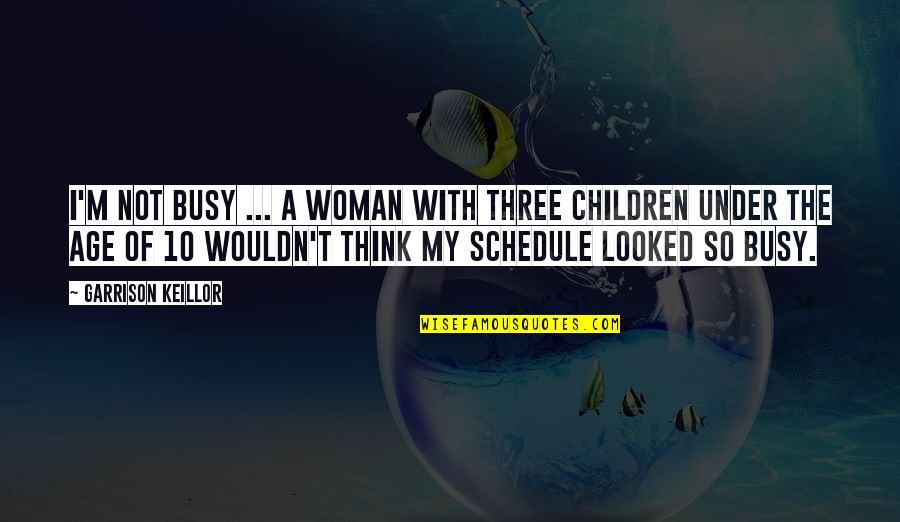 I'm not busy ... a woman with three children under the age of 10 wouldn't think my schedule looked so busy. —
Garrison Keillor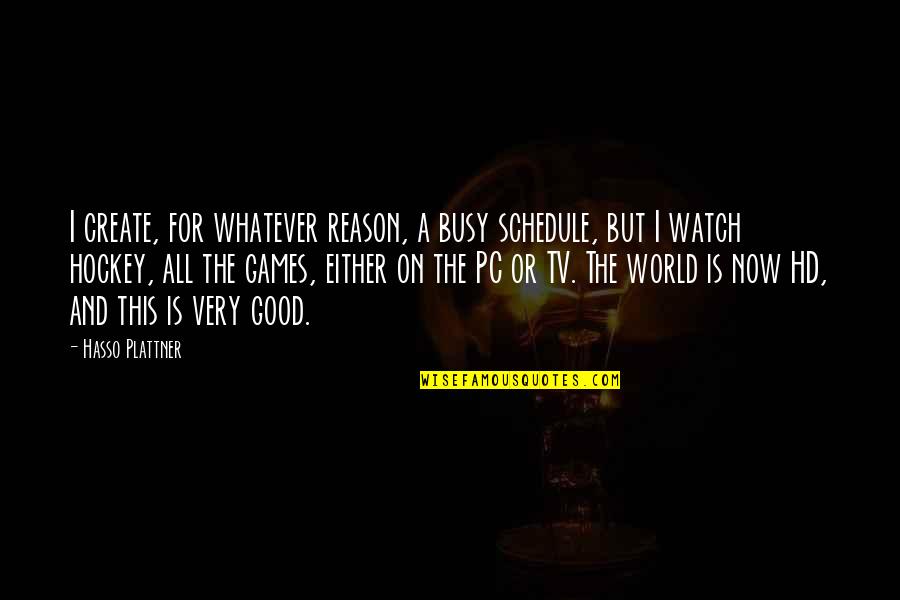 I create, for whatever reason,
a busy schedule
, but I watch hockey, all the games, either on the PC or TV. The world is now HD, and this is very good. —
Hasso Plattner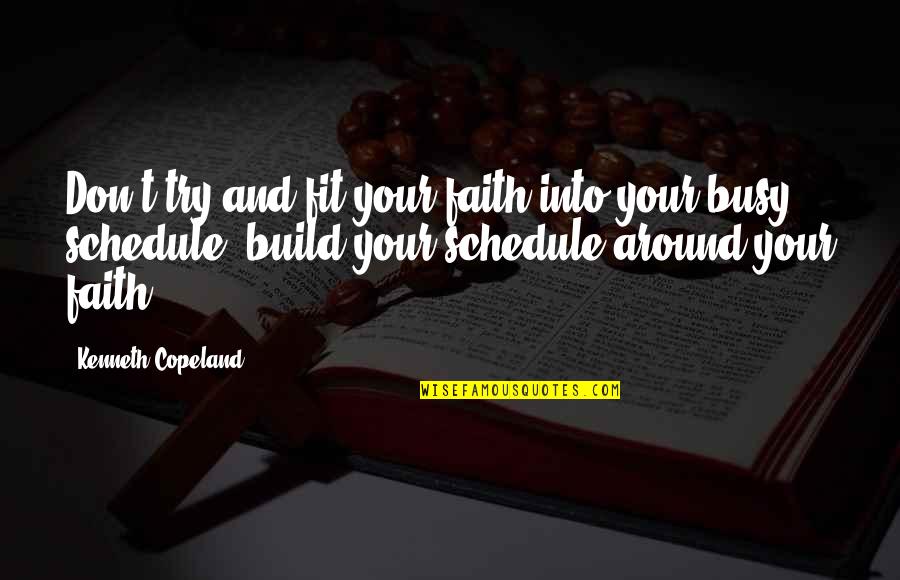 Don't try and fit your faith into your busy schedule, build your schedule around your faith. —
Kenneth Copeland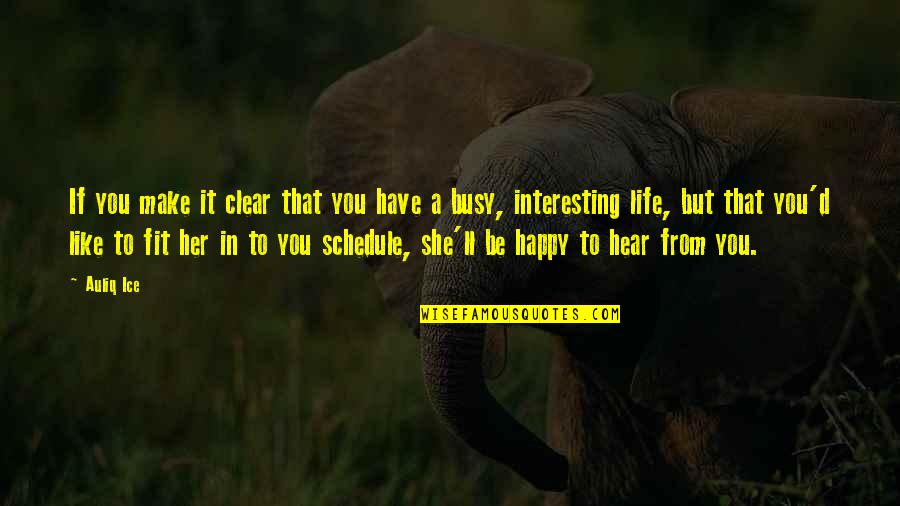 If you make it clear that you have a busy, interesting life, but that you'd like to fit her in to you schedule, she'll be happy to hear from you. —
Auliq Ice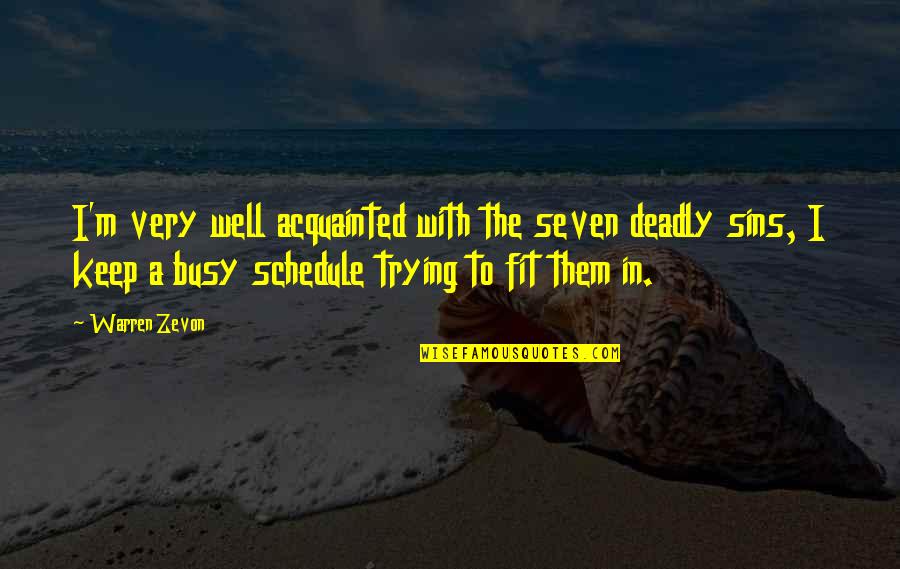 I'm very well acquainted with the seven deadly sins, I keep
a busy schedule
trying to fit them in. —
Warren Zevon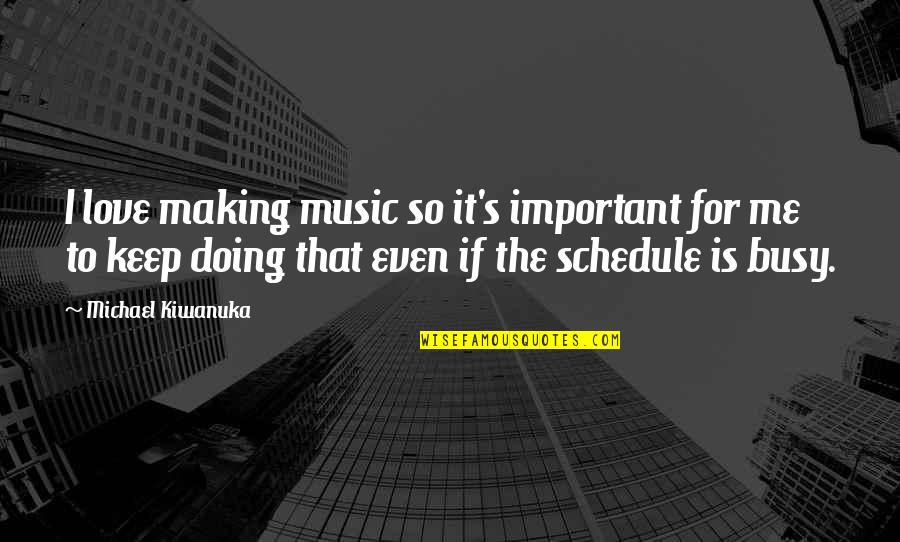 I love making music so it's important for me to keep doing that even if the schedule is busy. —
Michael Kiwanuka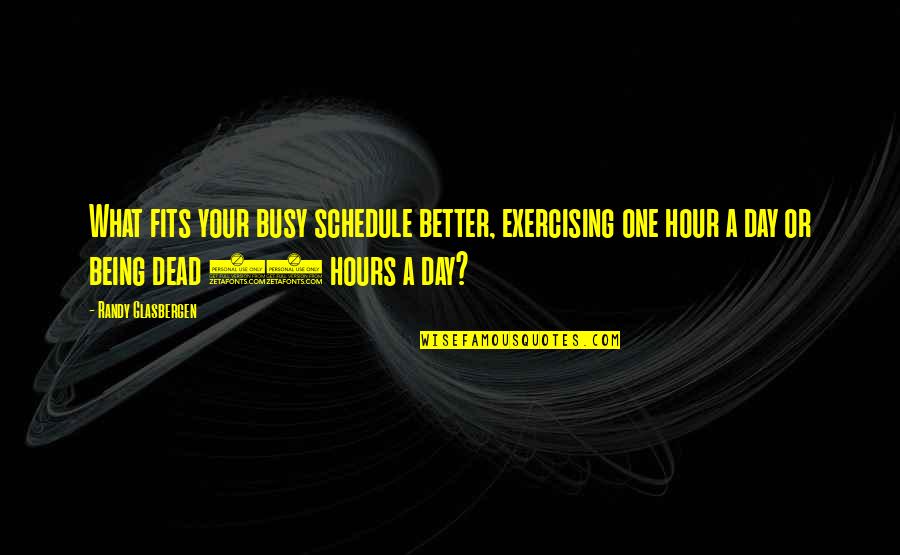 What fits your busy schedule better, exercising one hour a day or being dead 24 hours a day? —
Randy Glasbergen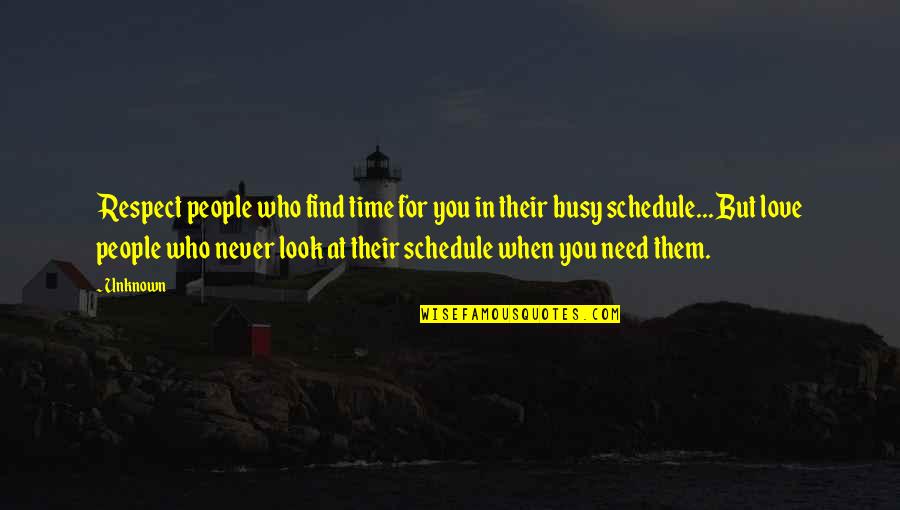 Respect people who find time for you in their busy schedule... But love people who never look at their schedule when you need them. —
Unknown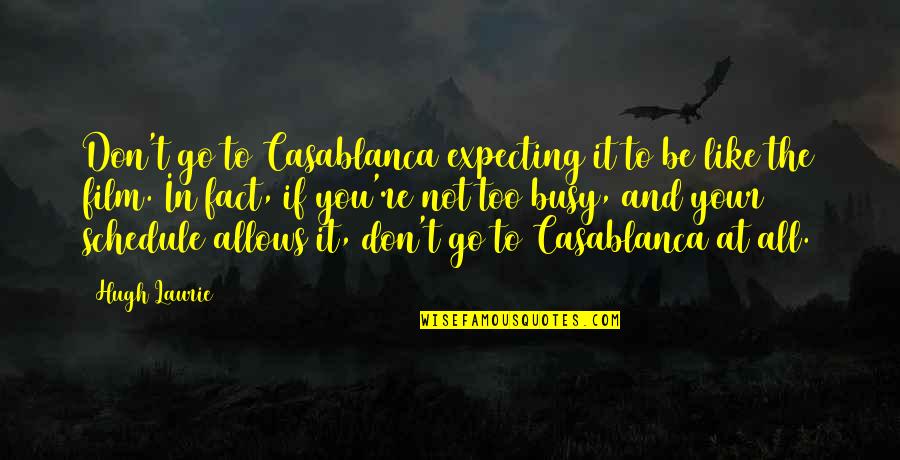 Don't go to Casablanca expecting it to be like the film. In fact, if you're not too busy, and your schedule allows it, don't go to Casablanca at all. —
Hugh Laurie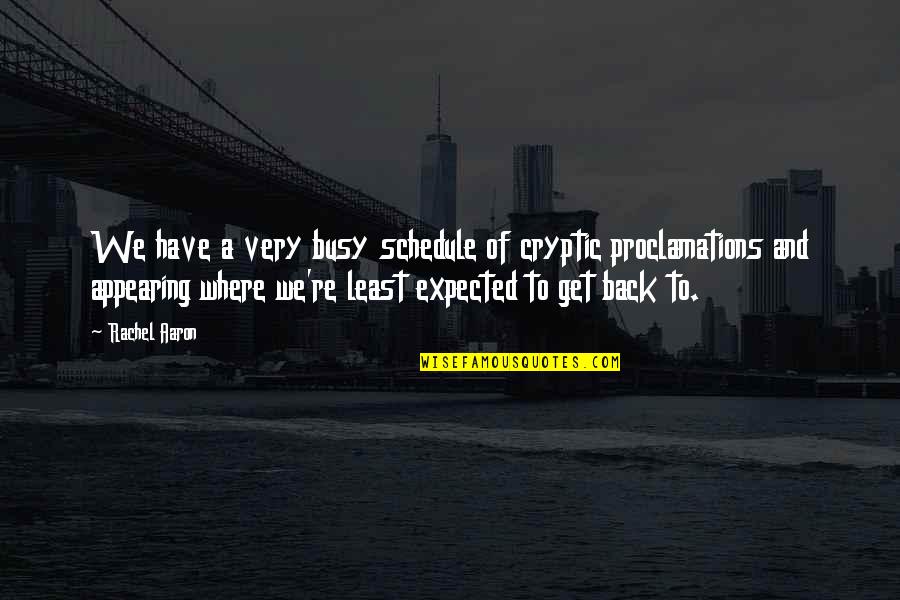 We have a very busy schedule of cryptic proclamations and appearing where we're least expected to get back to. —
Rachel Aaron