16 Years Old Quotes
Collection of top 37 famous quotes about 16 Years Old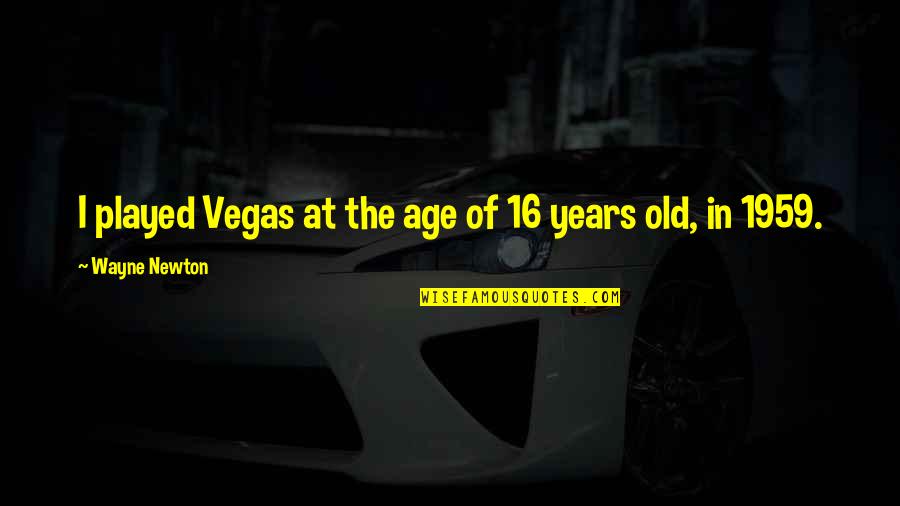 I played Vegas at the age of 16 years old, in 1959.
—
Wayne Newton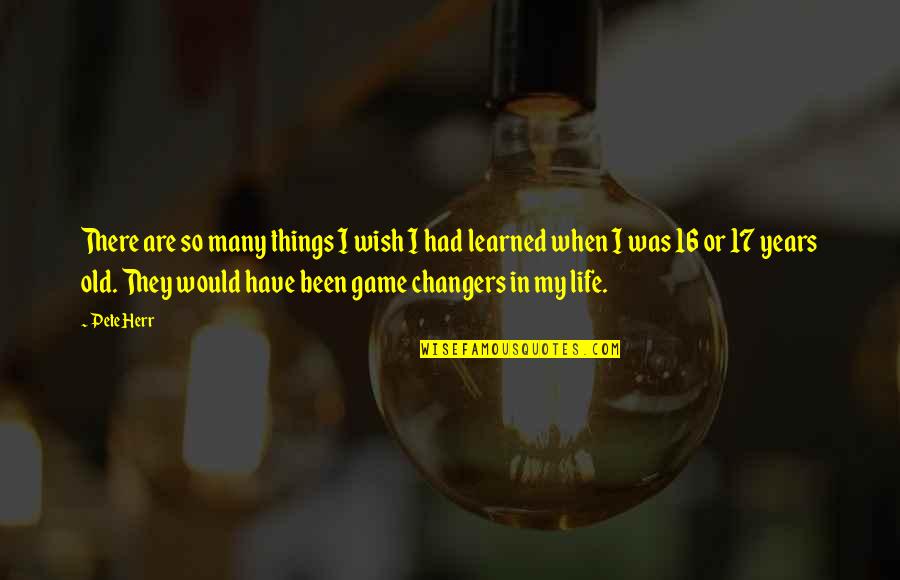 There are so many things I wish I had learned when I was 16 or 17 years old. They would have been game changers in my life.
—
Pete Herr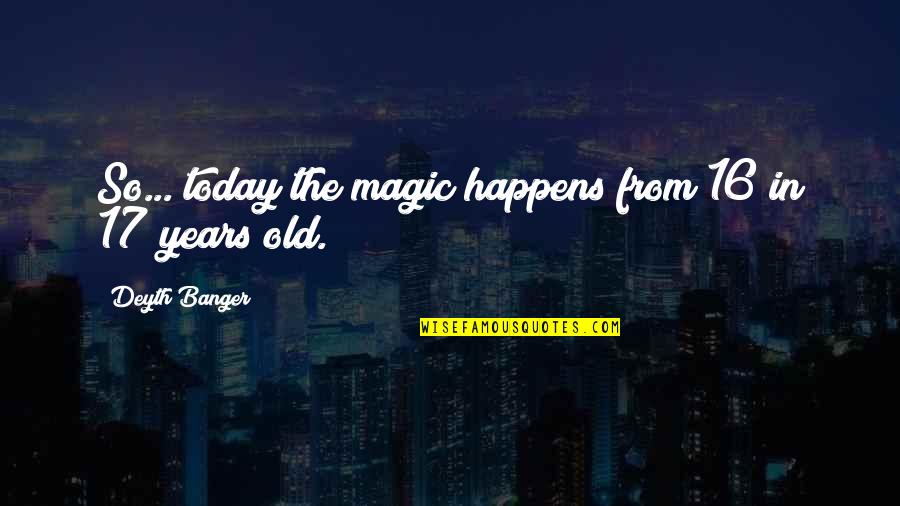 So... today the magic happens from 16 in 17 years old.
—
Deyth Banger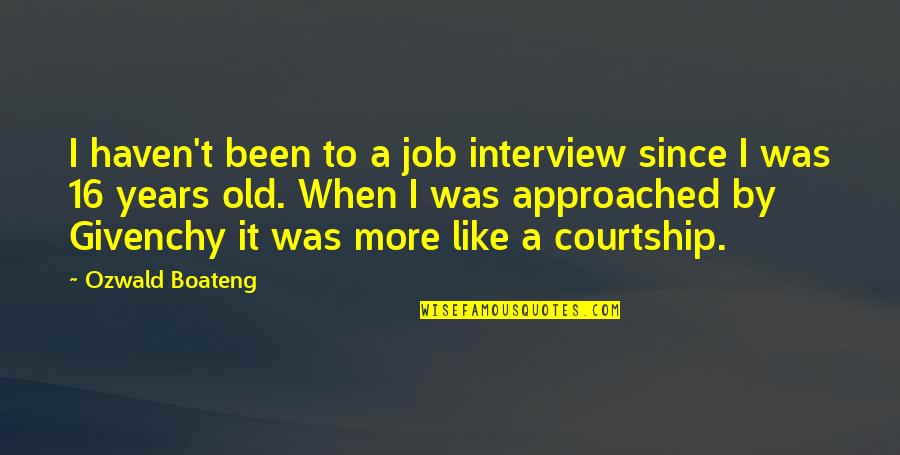 I haven't been to a job interview since I was
16 years old
. When I was approached by Givenchy it was more like a courtship. —
Ozwald Boateng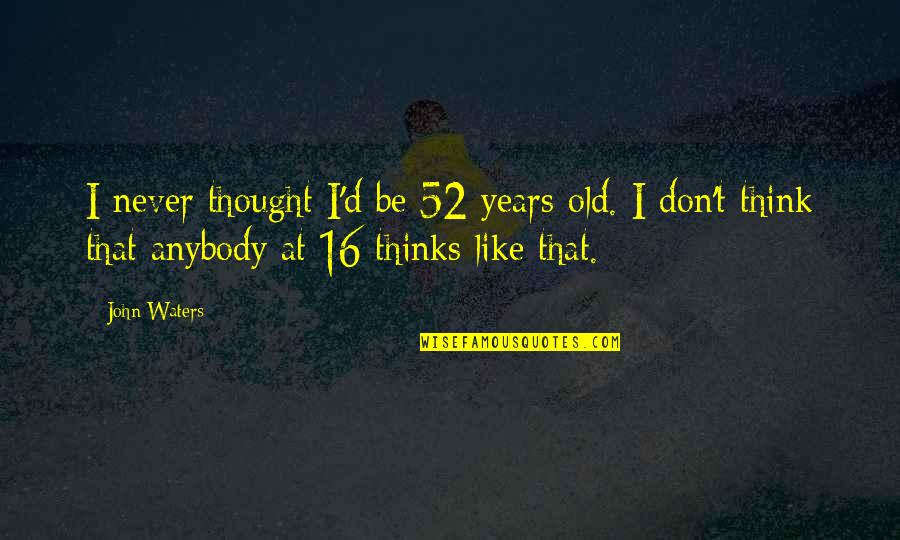 I never thought I'd be 52 years old. I don't think that anybody at 16 thinks like that. —
John Waters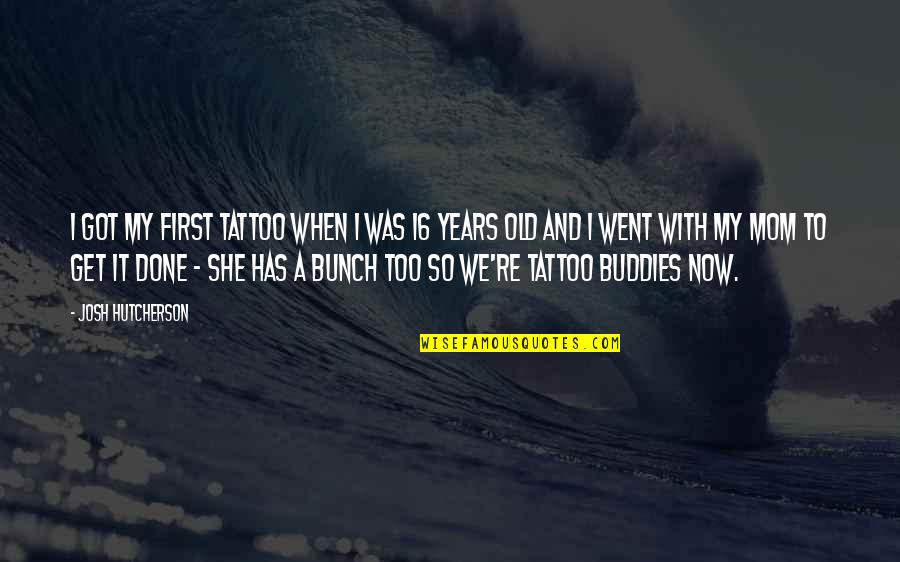 I got my first tattoo when I was
16 years old
and I went with my mom to get it done - she has a bunch too so we're tattoo buddies now. —
Josh Hutcherson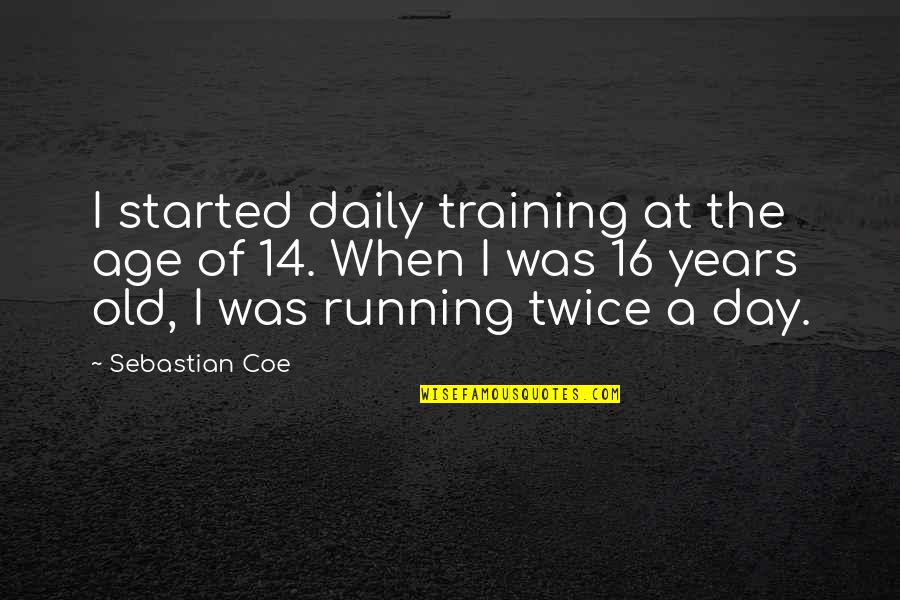 I started daily training at the age of 14. When I was
16 years old
, I was running twice a day. —
Sebastian Coe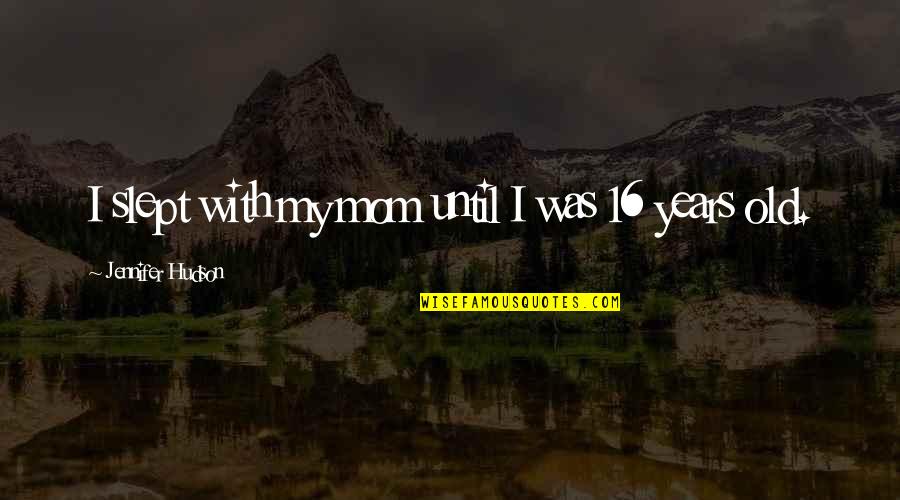 I slept with my mom until I was
16 years old
. —
Jennifer Hudson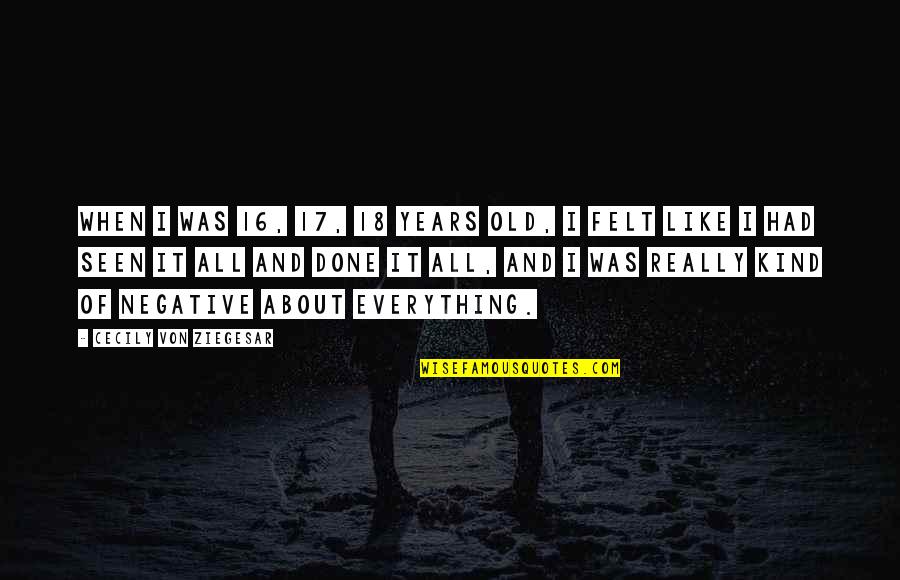 When I was 16, 17, 18 years old, I felt like I had seen it all and done it all, and I was really kind of negative about everything. —
Cecily Von Ziegesar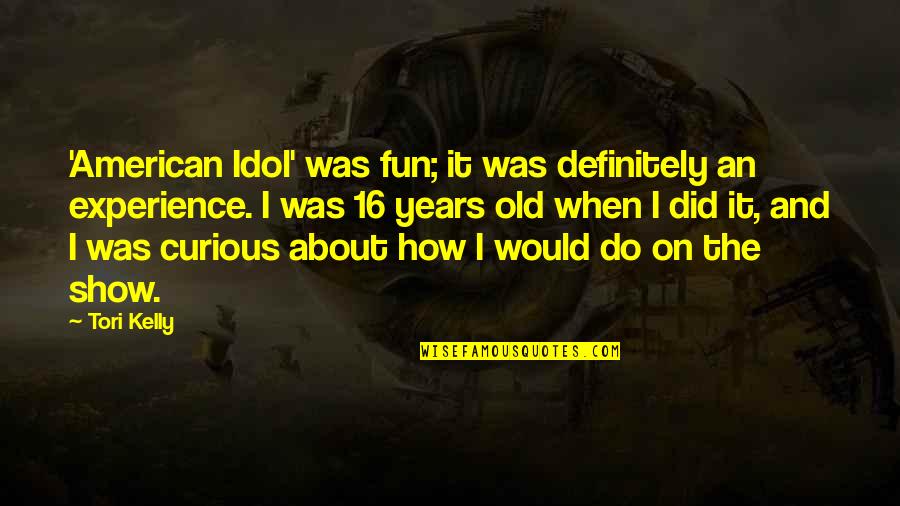 'American Idol' was fun; it was definitely an experience. I was
16 years old
when I did it, and I was curious about how I would do on the show. —
Tori Kelly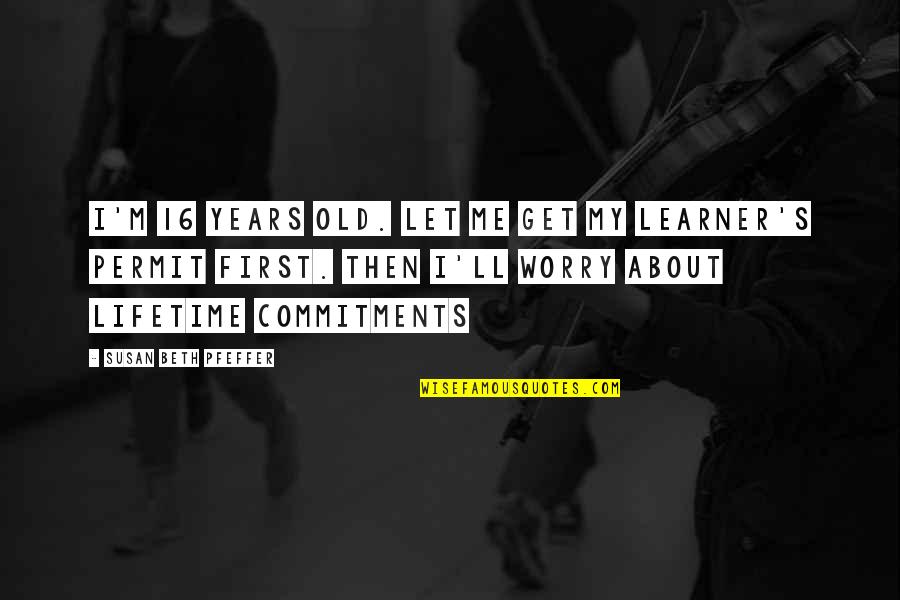 I'm
16 years old
. Let me get my learner's permit first. then I'll worry about lifetime commitments —
Susan Beth Pfeffer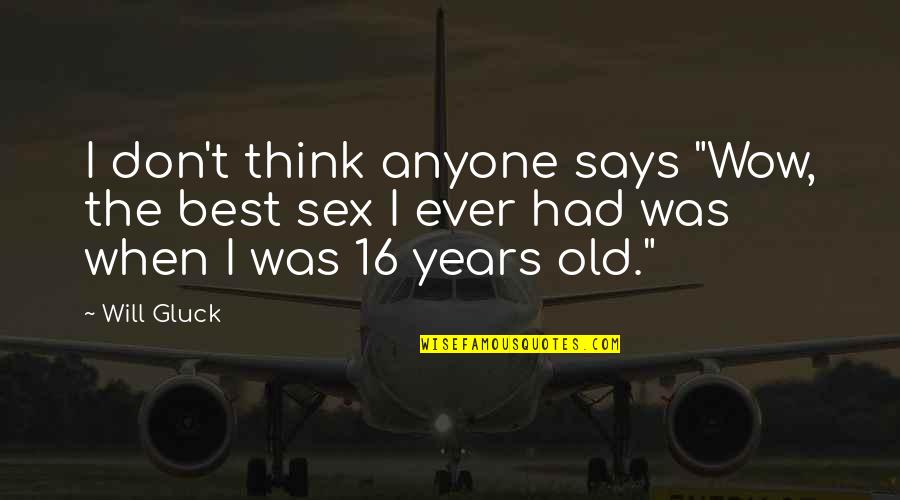 I don't think anyone says "Wow, the best sex I ever had was when I was
16 years old
." —
Will Gluck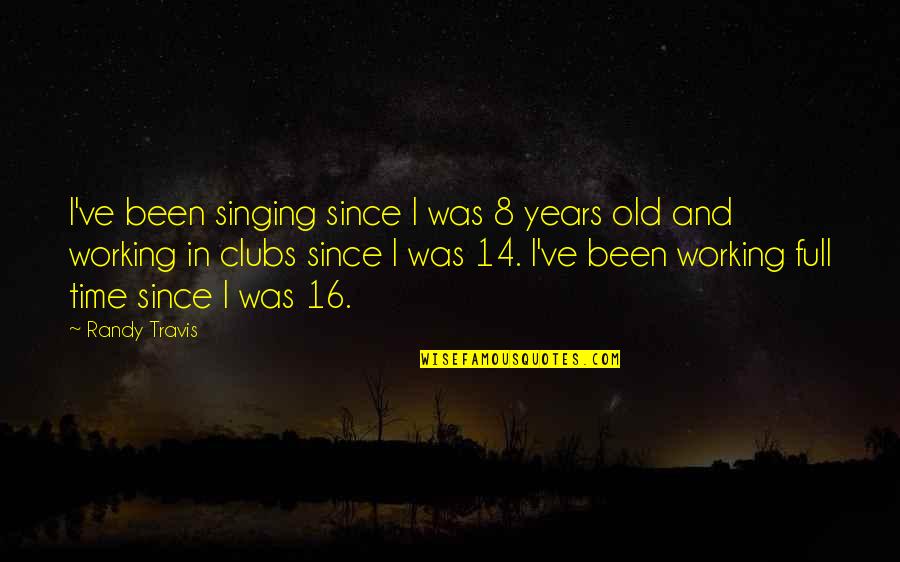 I've been singing since I was 8 years old and working in clubs since I was 14. I've been working full time since I was 16. —
Randy Travis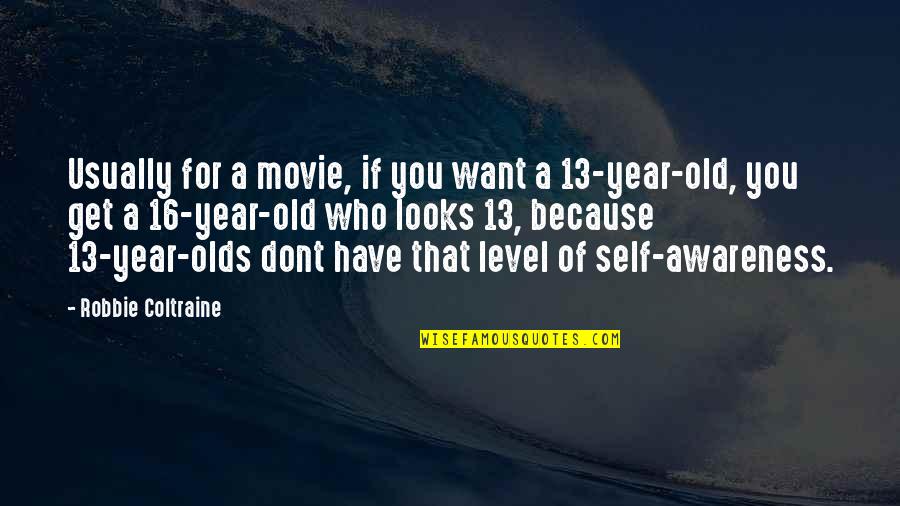 Usually for a movie, if you want a 13-year-old, you get a 16-year-old who looks 13, because 13-year-olds dont have that level of self-awareness. —
Robbie Coltraine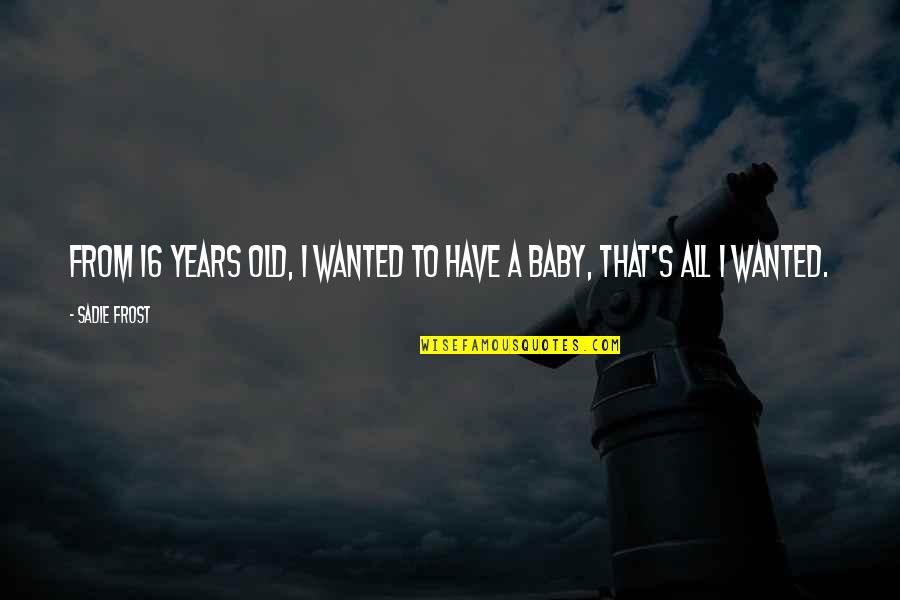 From
16 years old
, I wanted to have a baby, that's all I wanted. —
Sadie Frost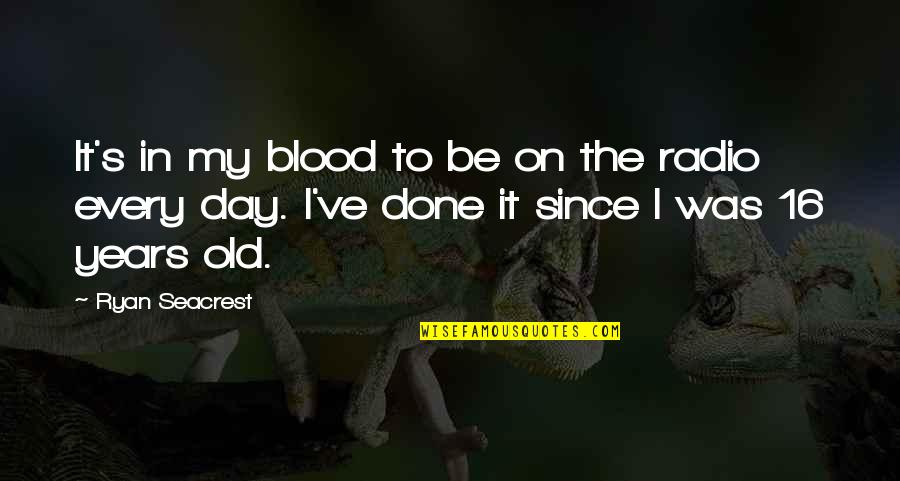 It's in my blood to be on the radio every day. I've done it since I was
16 years old
. —
Ryan Seacrest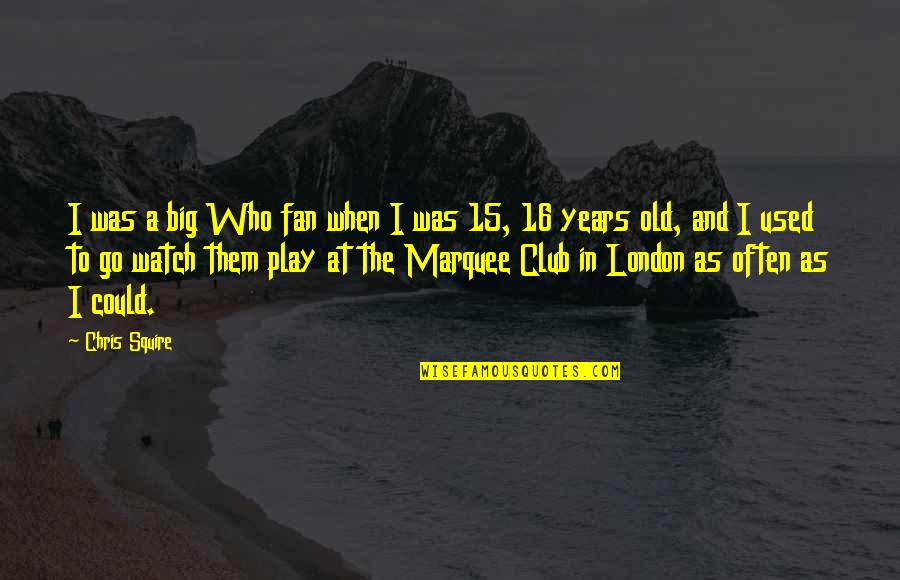 I was a big Who fan when I was 15,
16 years old
, and I used to go watch them play at the Marquee Club in London as often as I could. —
Chris Squire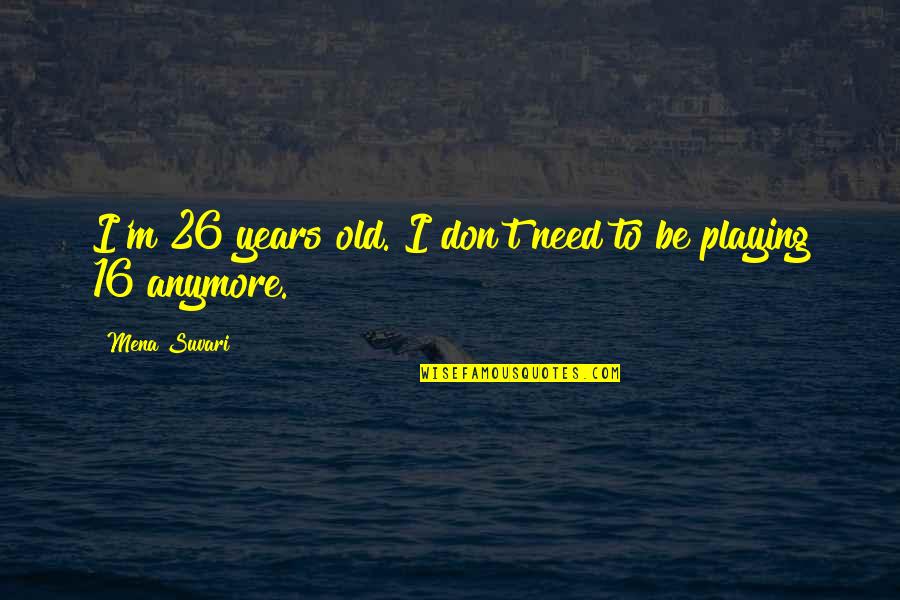 I'm 26 years old. I don't need to be playing 16 anymore. —
Mena Suvari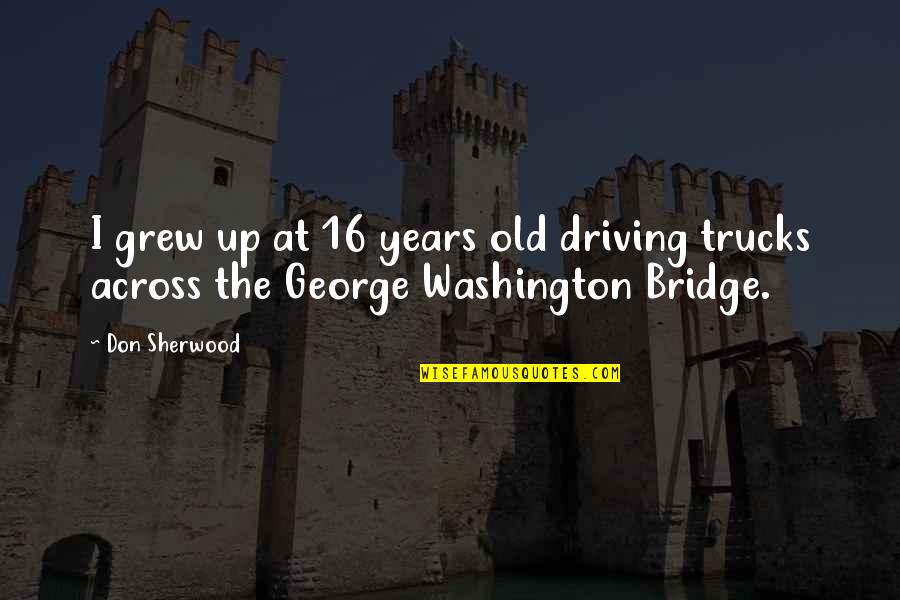 I grew up at
16 years old
driving trucks across the George Washington Bridge. —
Don Sherwood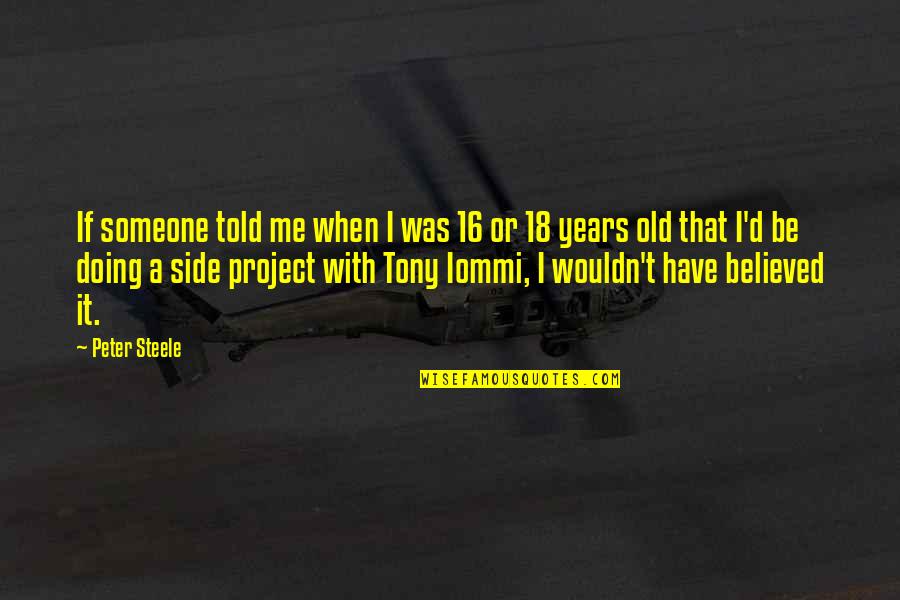 If someone told me when I was 16 or 18 years old that I'd be doing a side project with Tony Iommi, I wouldn't have believed it. —
Peter Steele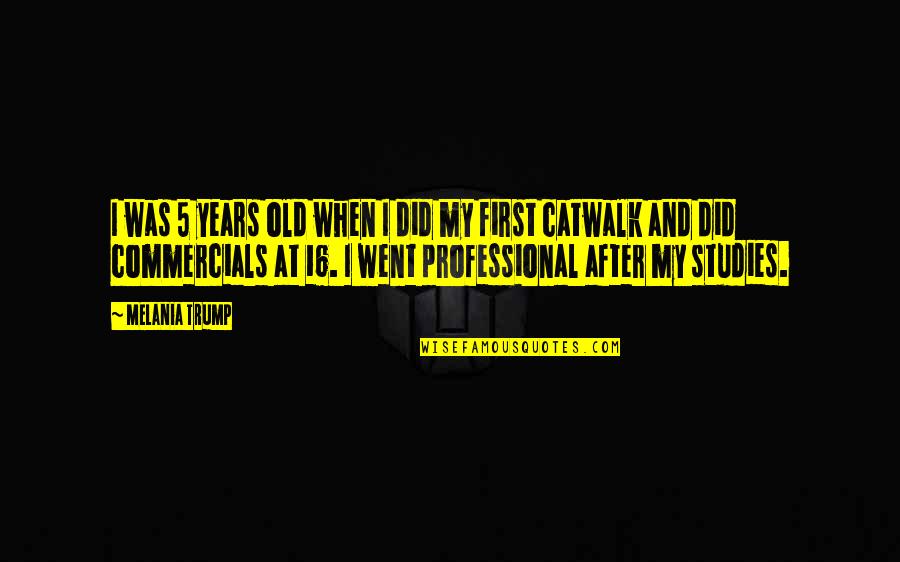 I was 5 years old when I did my first catwalk and did commercials at 16. I went professional after my studies. —
Melania Trump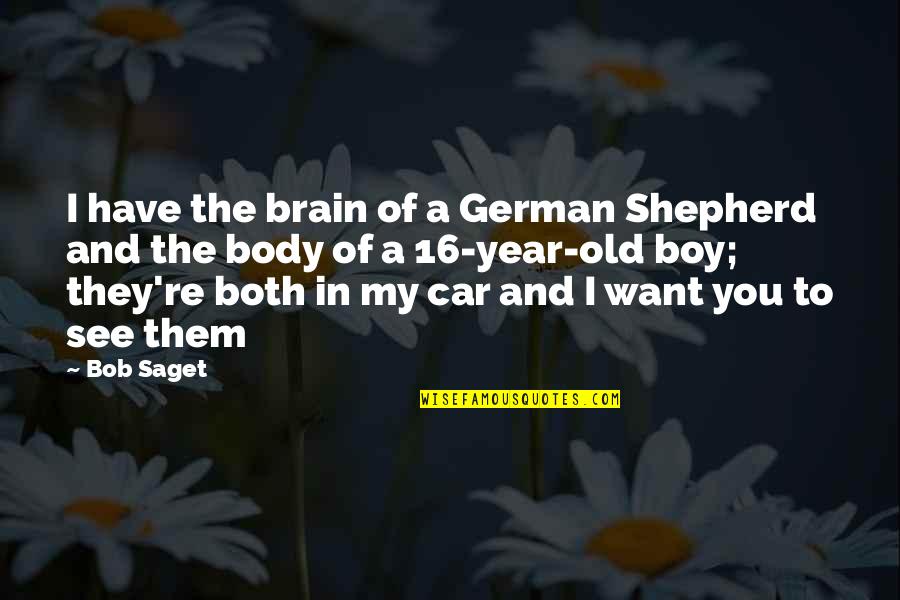 I have the brain of a German Shepherd and the body of a 16-year-old boy; they're both in my car and I want you to see them —
Bob Saget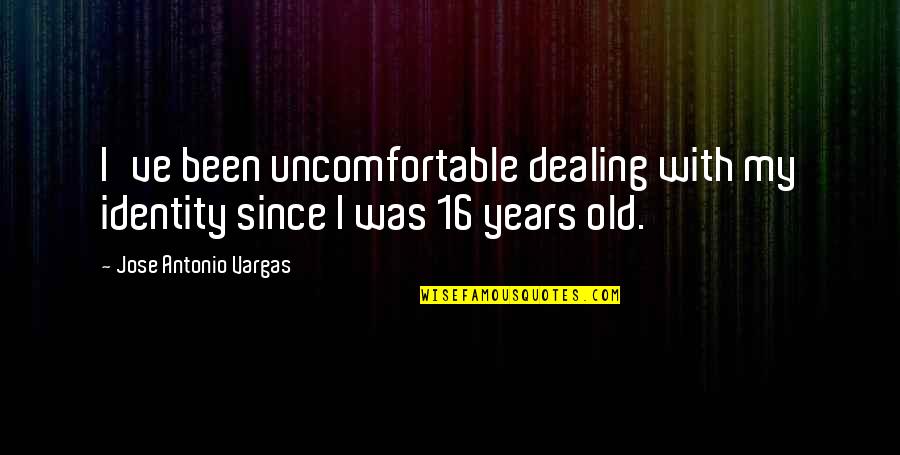 I've been uncomfortable dealing with my identity since I was
16 years old
. —
Jose Antonio Vargas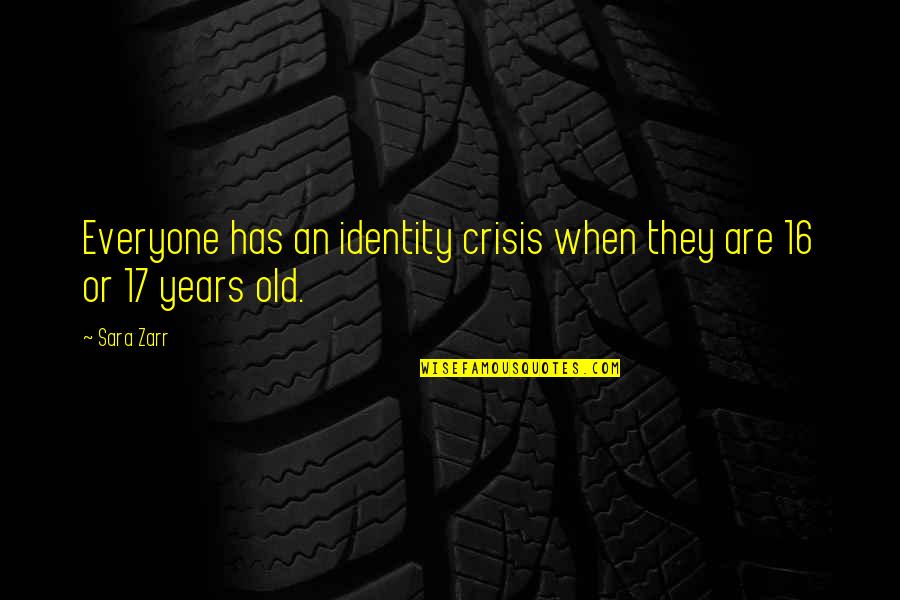 Everyone has an identity crisis when they are 16 or 17 years old. —
Sara Zarr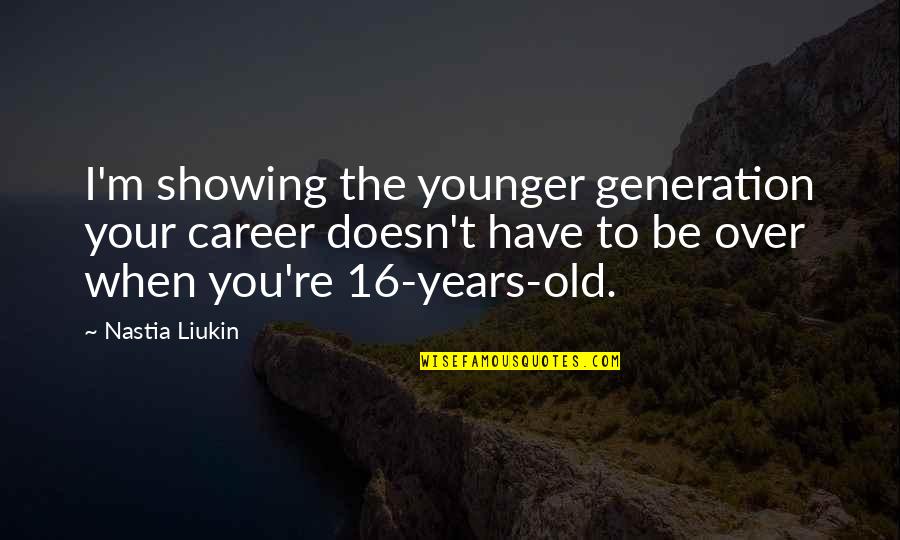 I'm showing the younger generation your career doesn't have to be over when you're 16-years-old. —
Nastia Liukin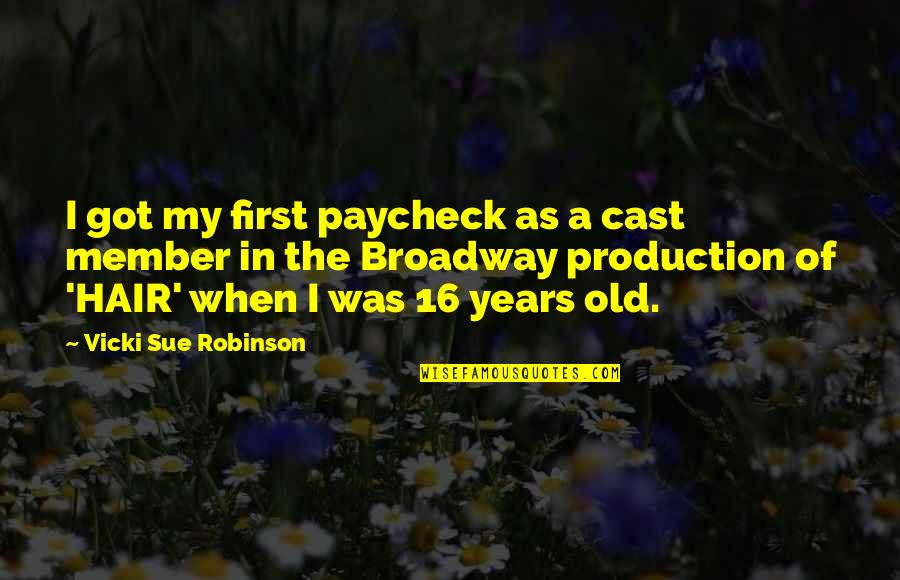 I got my first paycheck as a cast member in the Broadway production of 'HAIR' when I was
16 years old
. —
Vicki Sue Robinson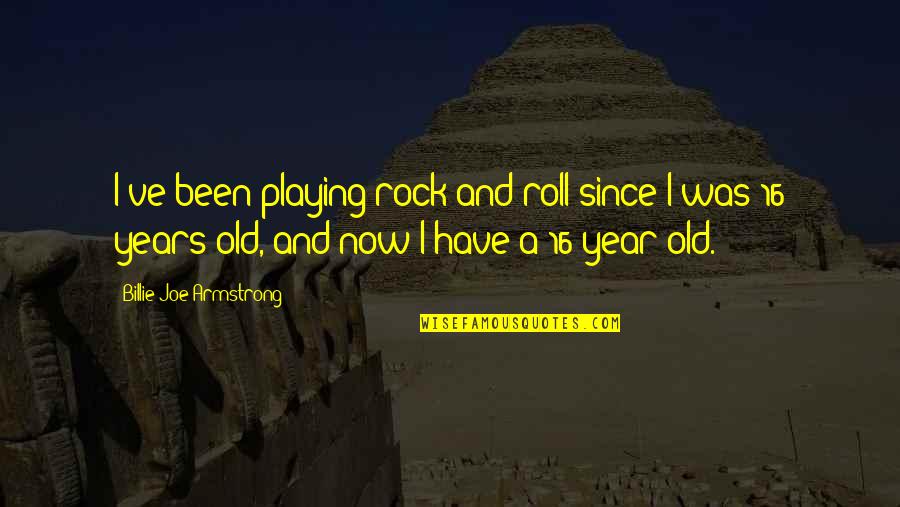 I've been playing rock and roll since I was
16 years old
, and now I have a 16-year-old. —
Billie Joe Armstrong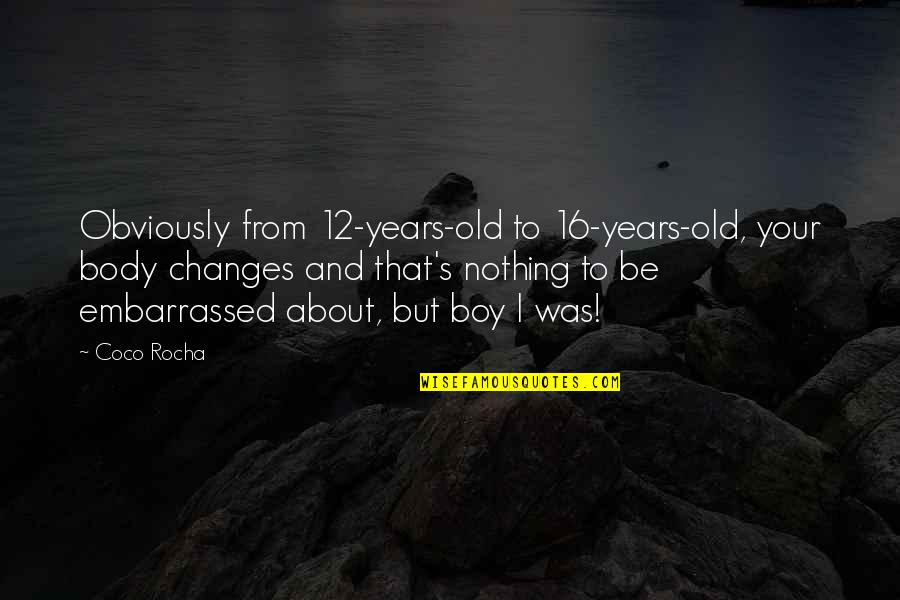 Obviously from 12-years-old to 16-years-old, your body changes and that's nothing to be embarrassed about, but boy I was! —
Coco Rocha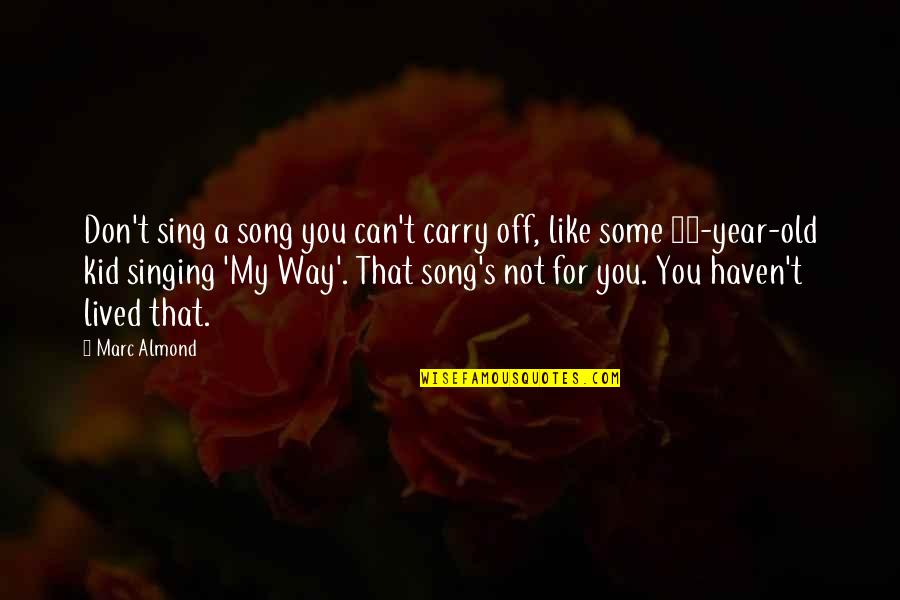 Don't sing a song you can't carry off, like some 16-year-old kid singing 'My Way'. That song's not for you. You haven't lived that. —
Marc Almond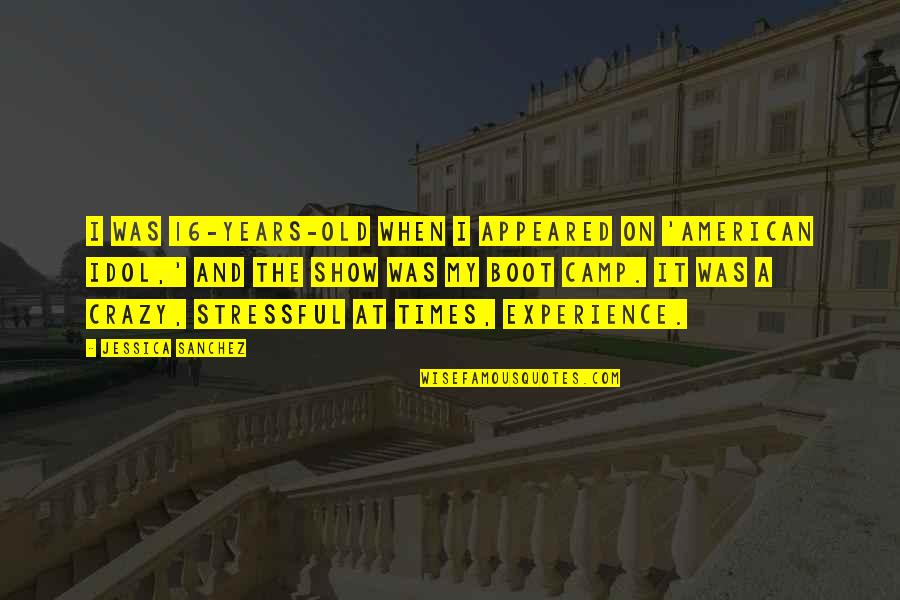 I was 16-years-old when I appeared on 'American Idol,' and the show was my boot camp. It was a crazy, stressful at times, experience. —
Jessica Sanchez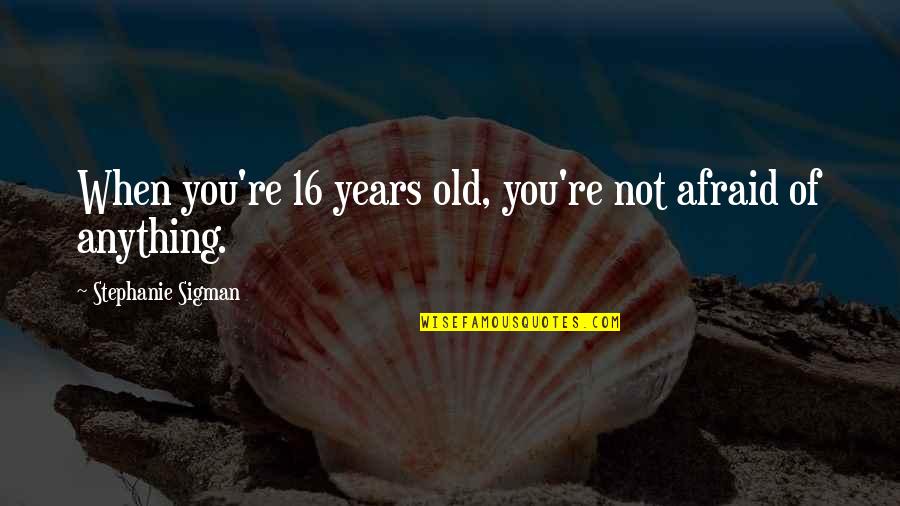 When you're
16 years old
, you're not afraid of anything. —
Stephanie Sigman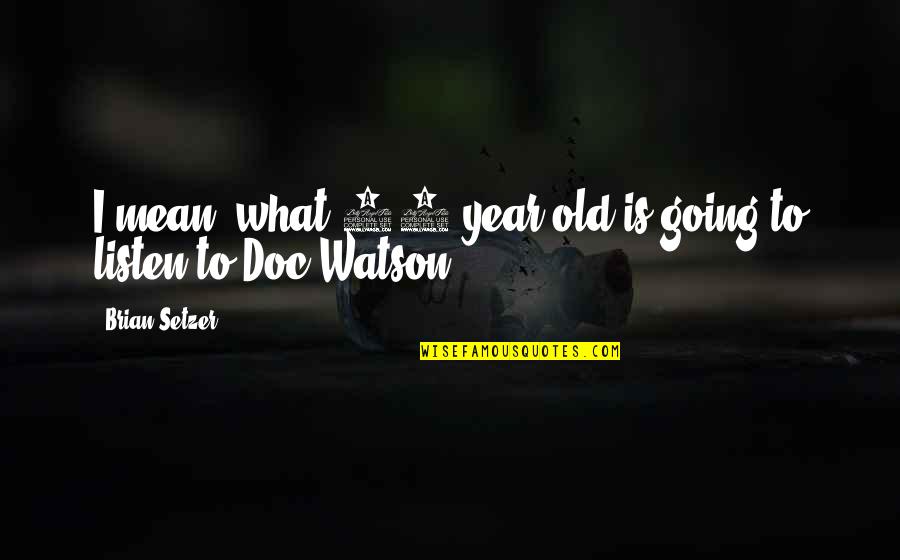 I mean, what 16-year-old is going to listen to Doc Watson? —
Brian Setzer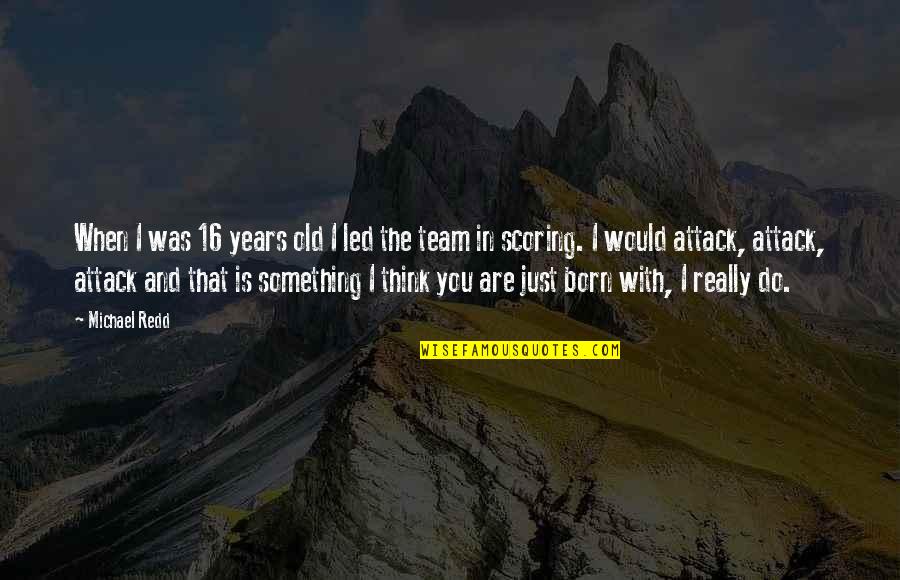 When I was
16 years old
I led the team in scoring. I would attack, attack, attack and that is something I think you are just born with, I really do. —
Michael Redd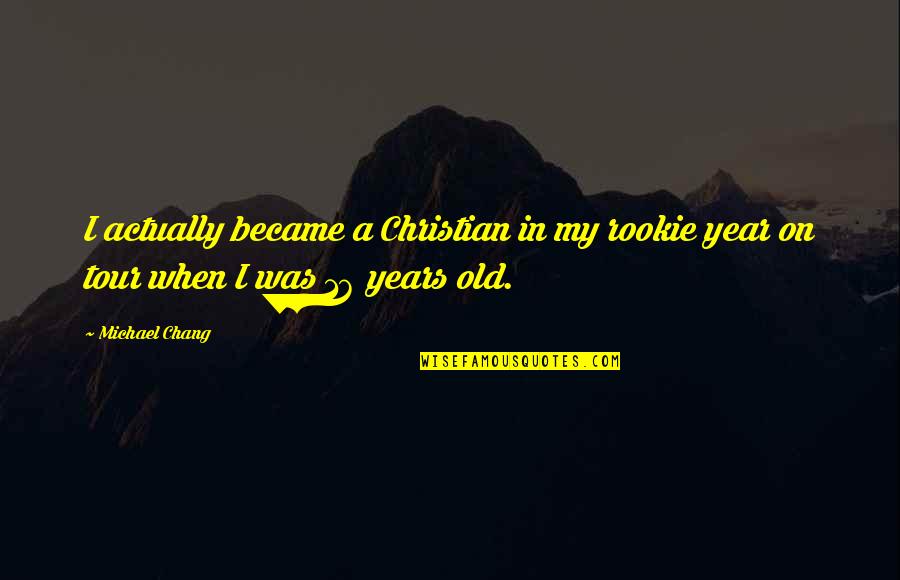 I actually became a Christian in my rookie year on tour when I was
16 years old
. —
Michael Chang