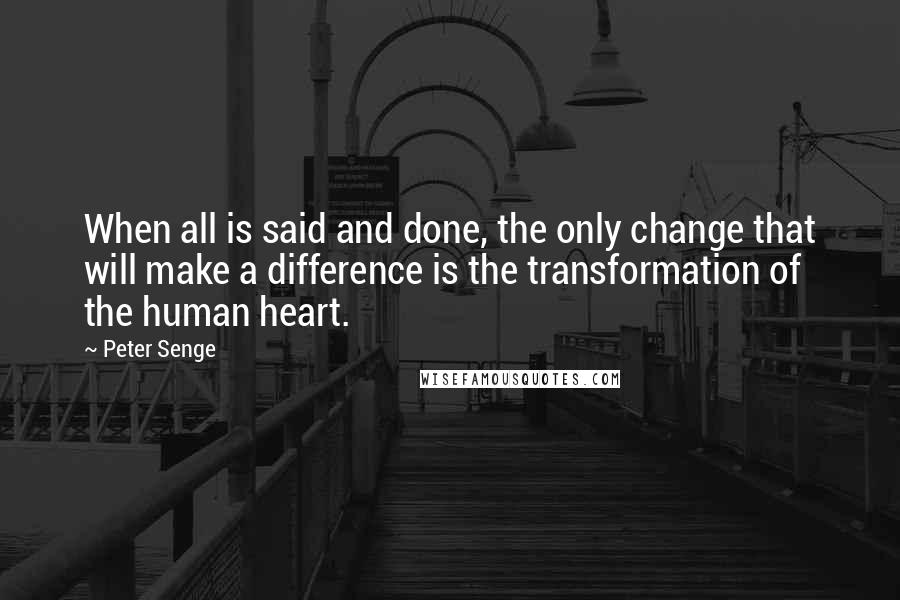 When all is said and done, the only change that will make a difference is the transformation of the human heart.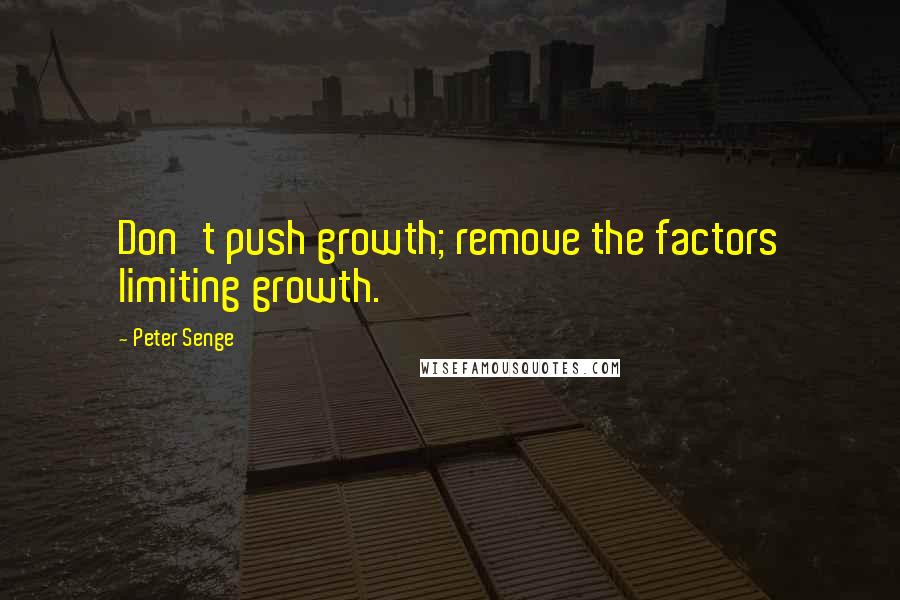 Don't push growth; remove the factors limiting growth.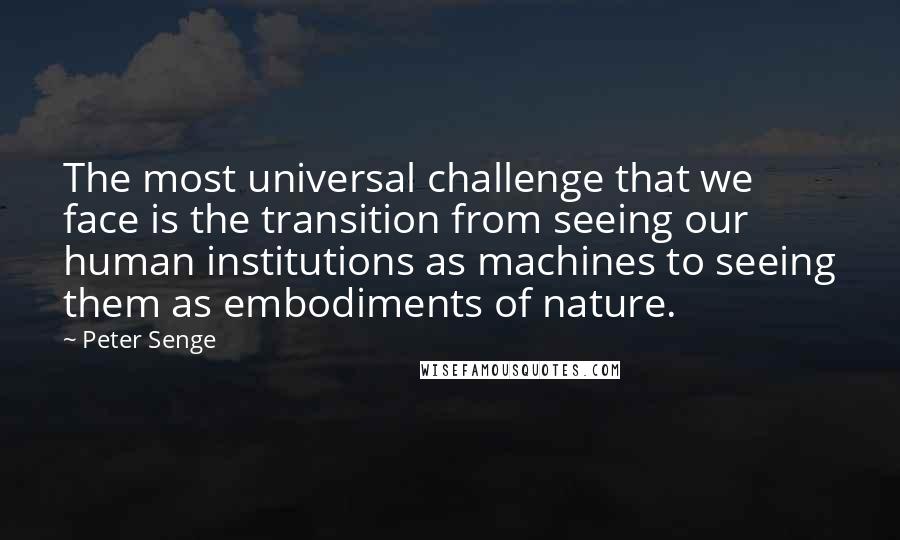 The most universal challenge that we face is the transition from seeing our human institutions as machines to seeing them as embodiments of nature.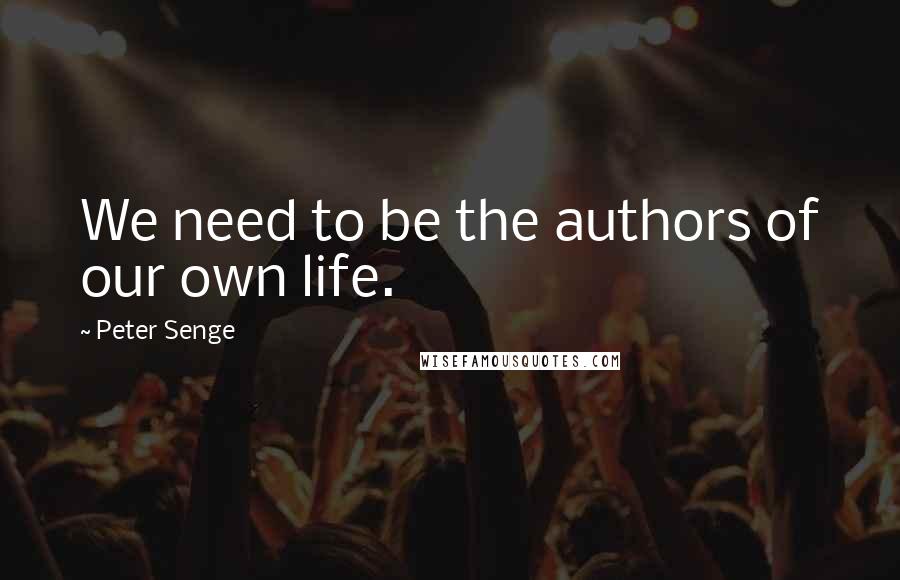 We need to be the authors of our own life.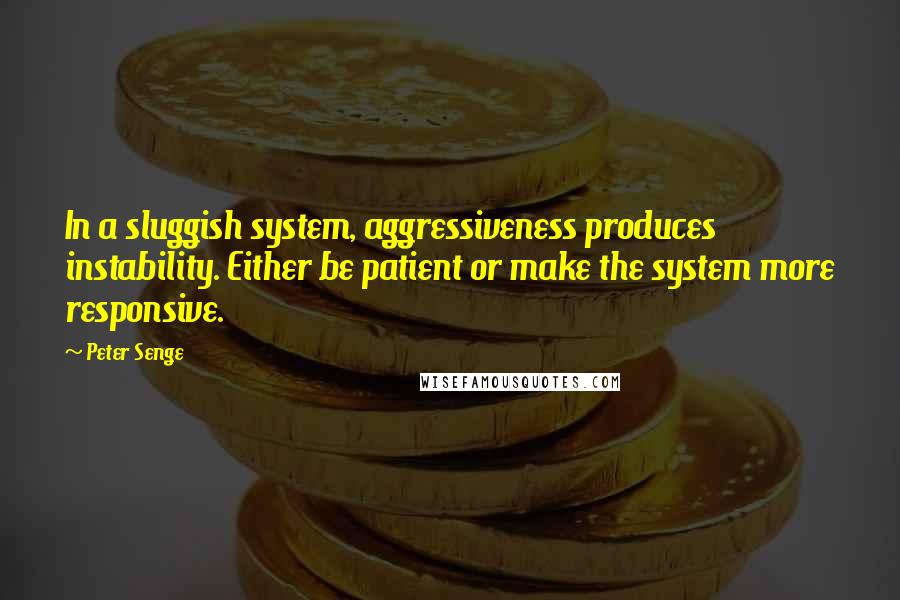 In a sluggish system, aggressiveness produces instability. Either be patient or make the system more responsive.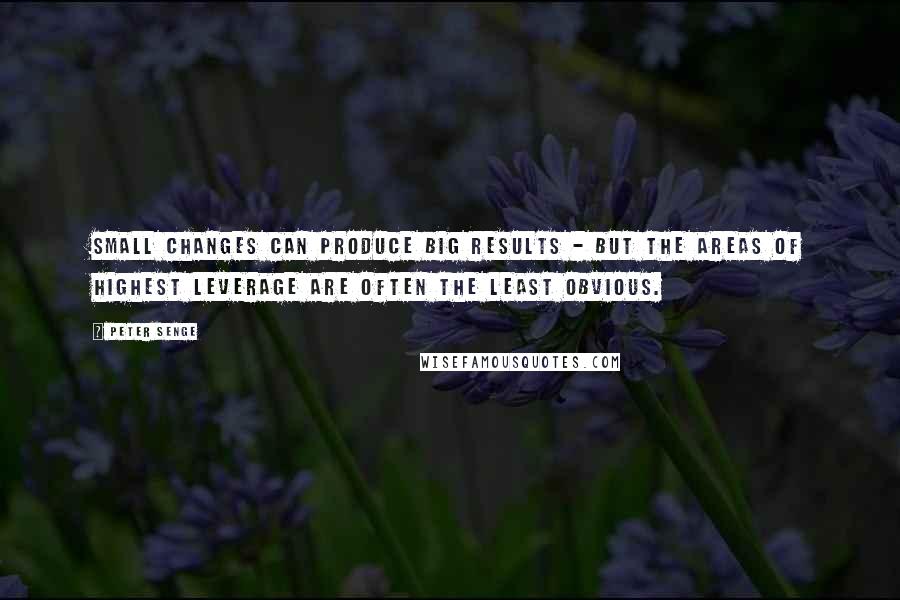 Small changes can produce big results - but the areas of highest leverage are often the least obvious.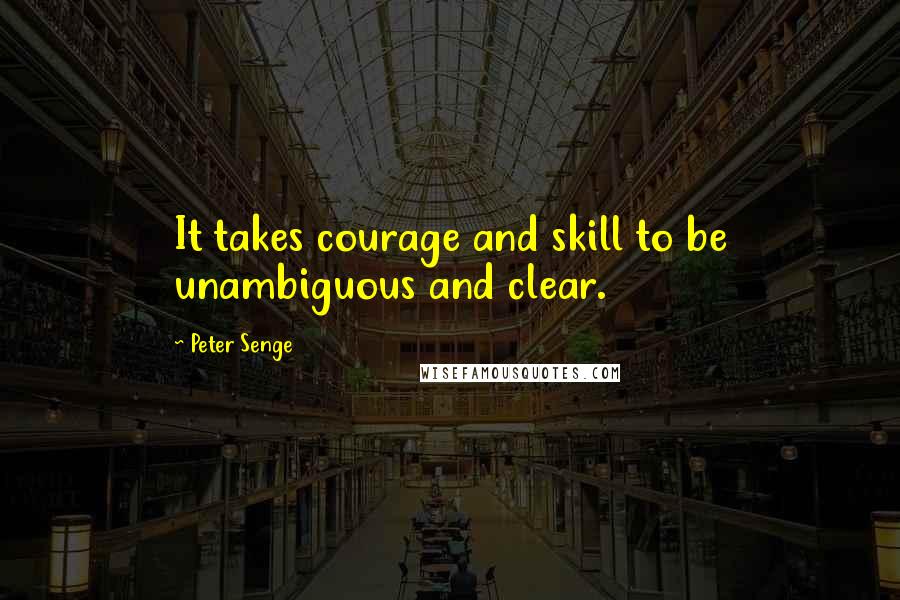 It takes courage and skill to be unambiguous and clear.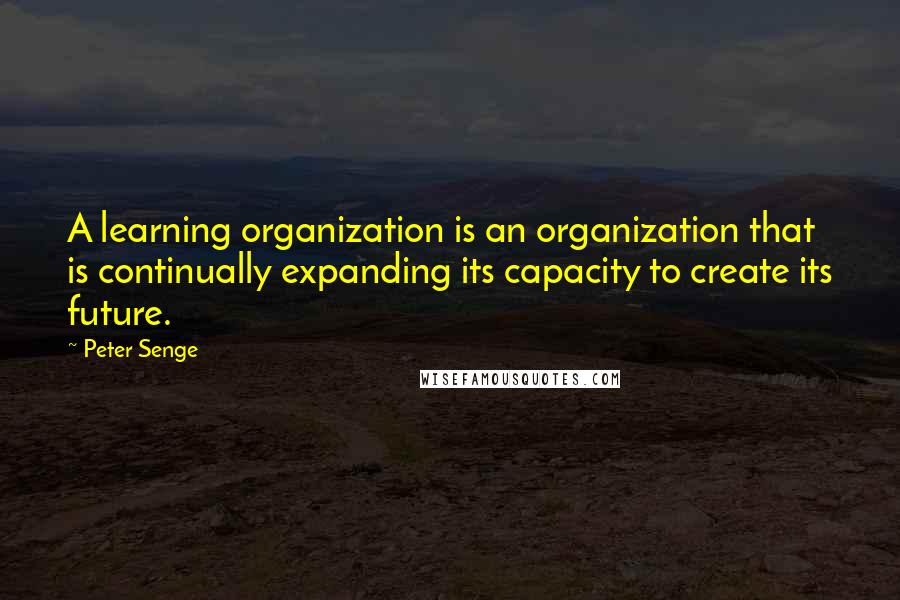 A learning organization is an organization that is continually expanding its capacity to create its future.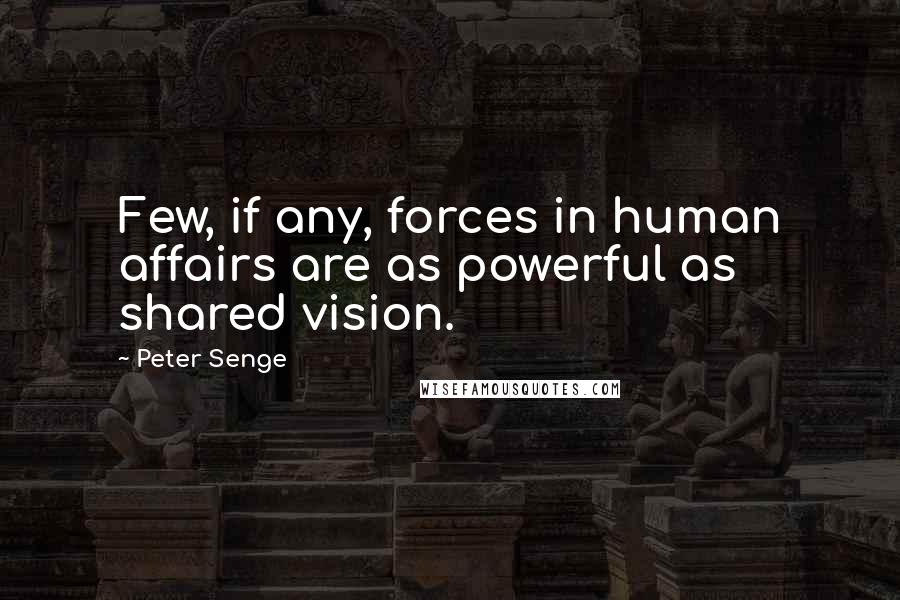 Few, if any, forces in human affairs are as powerful as shared vision.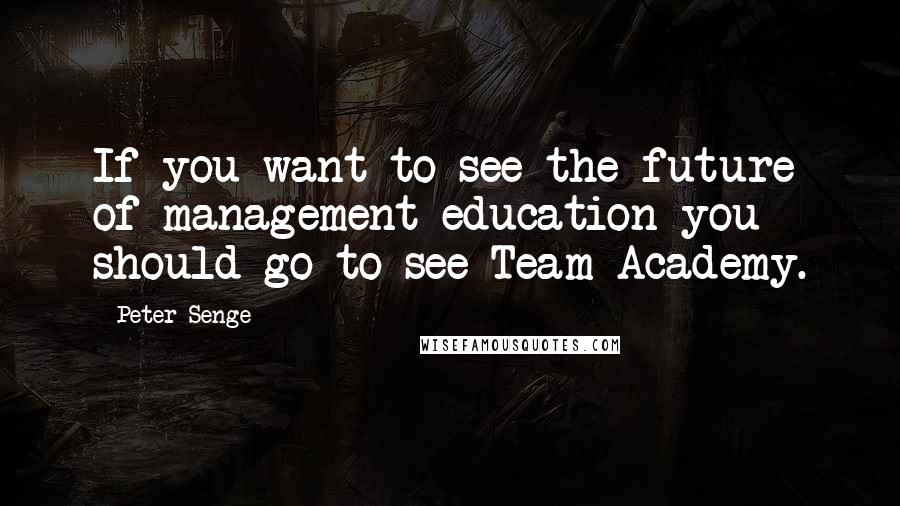 If you want to see the future of management education you should go to see Team Academy.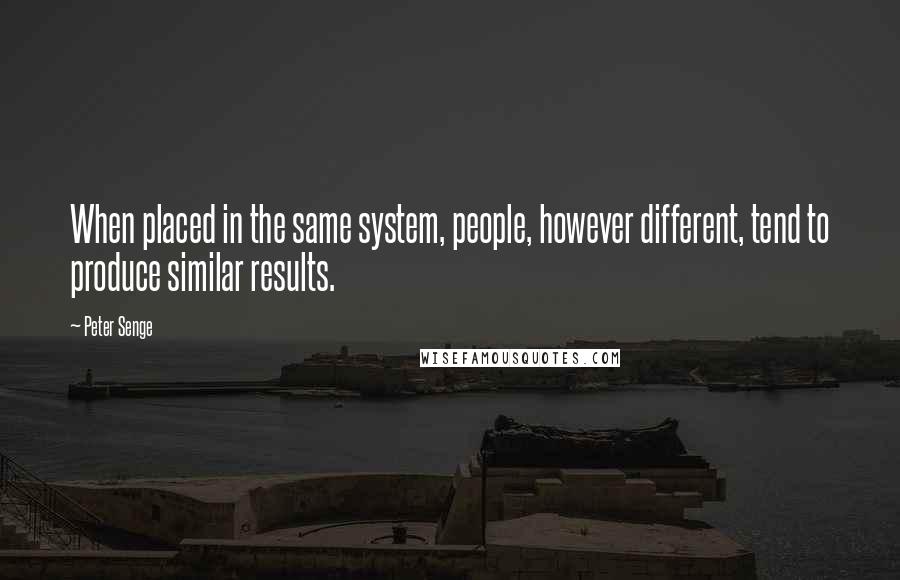 When placed in the same system, people, however different, tend to produce similar results.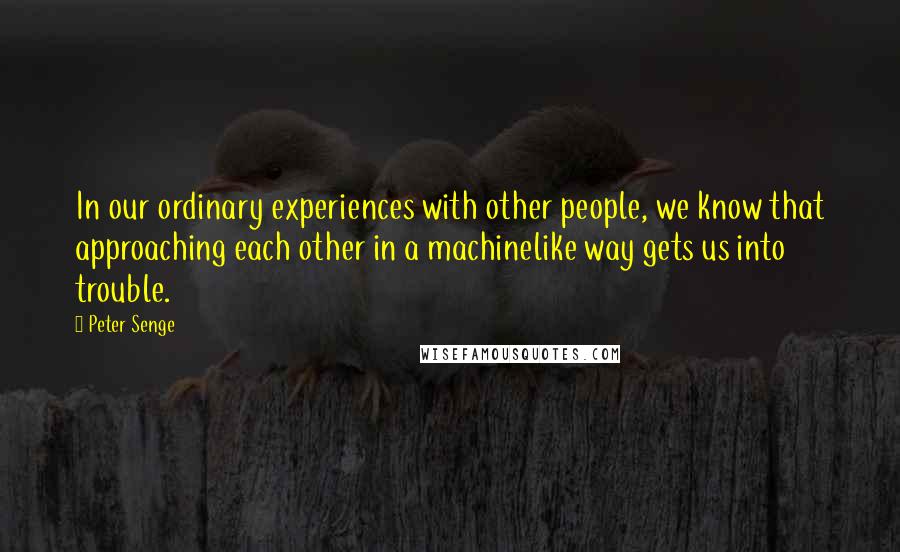 In our ordinary experiences with other people, we know that approaching each other in a machinelike way gets us into trouble.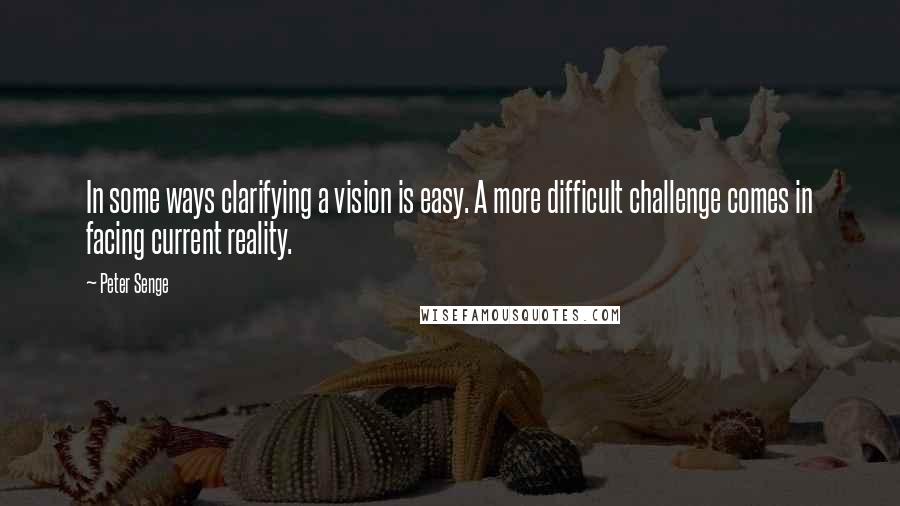 In some ways clarifying a vision is easy. A more difficult challenge comes in facing current reality.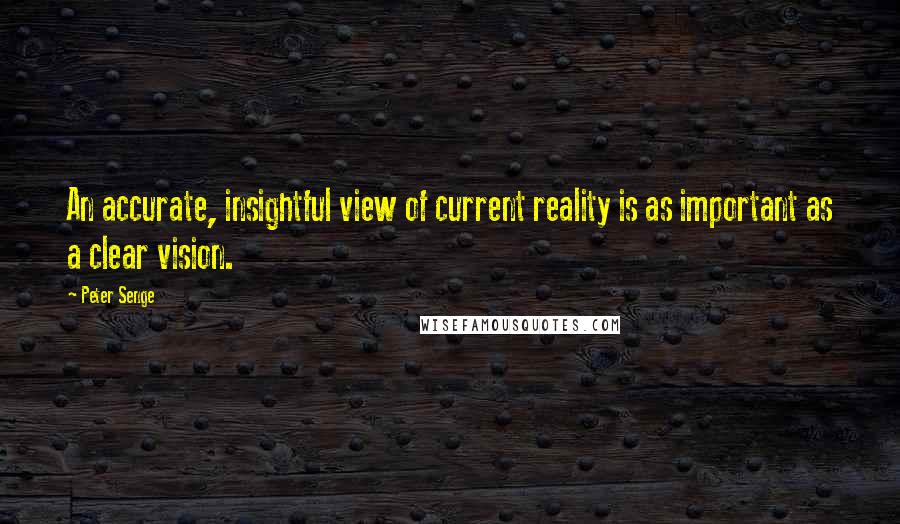 An accurate, insightful view of current reality is as important as a clear vision.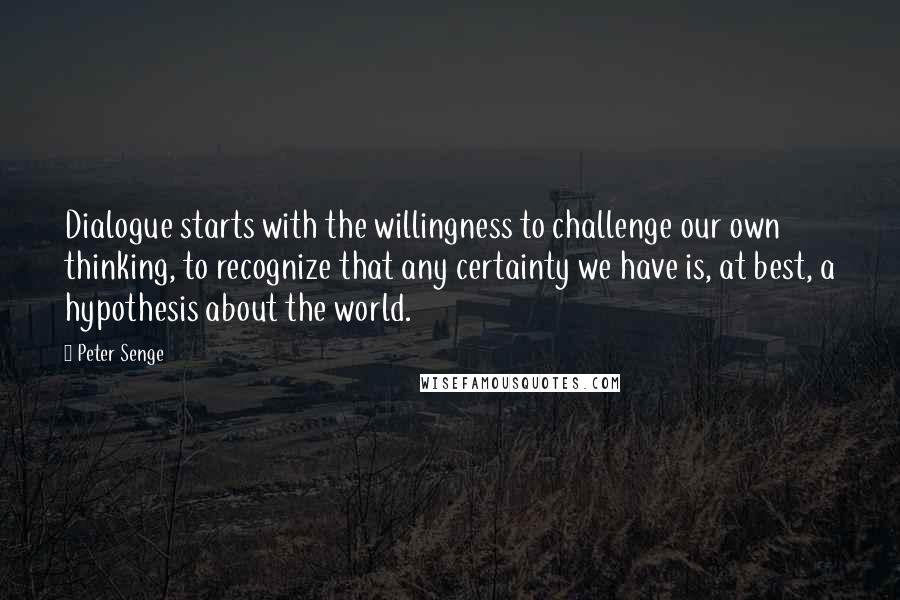 Dialogue starts with the willingness to challenge our own thinking, to recognize that any certainty we have is, at best, a hypothesis about the world.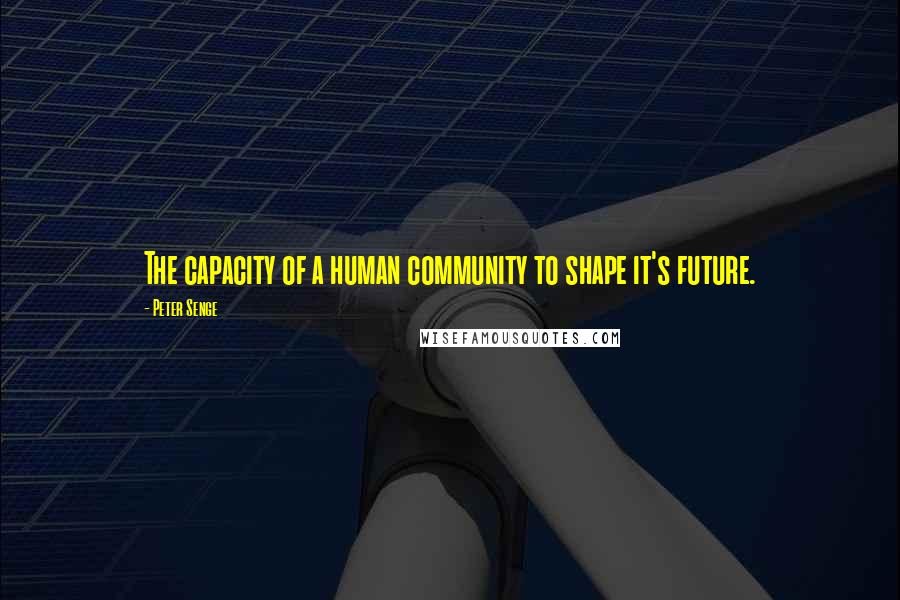 The capacity of a human community to shape it's future.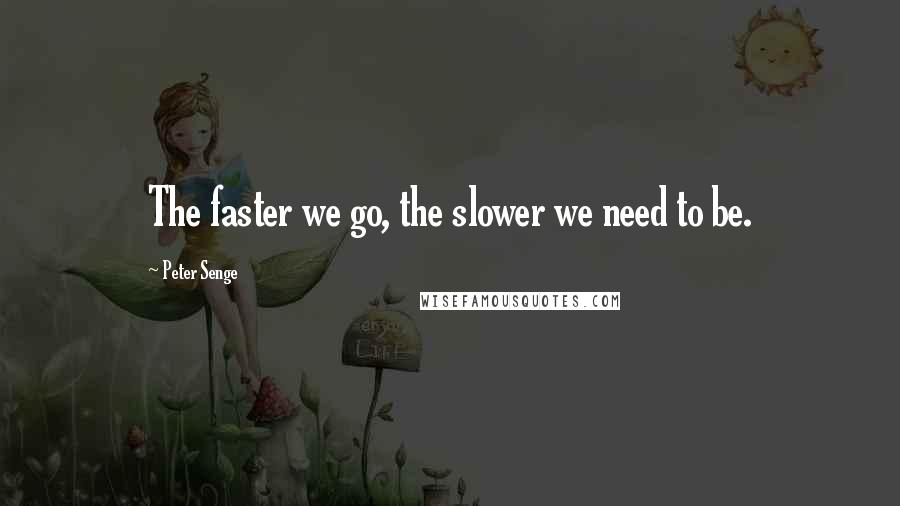 The faster we go, the slower we need to be.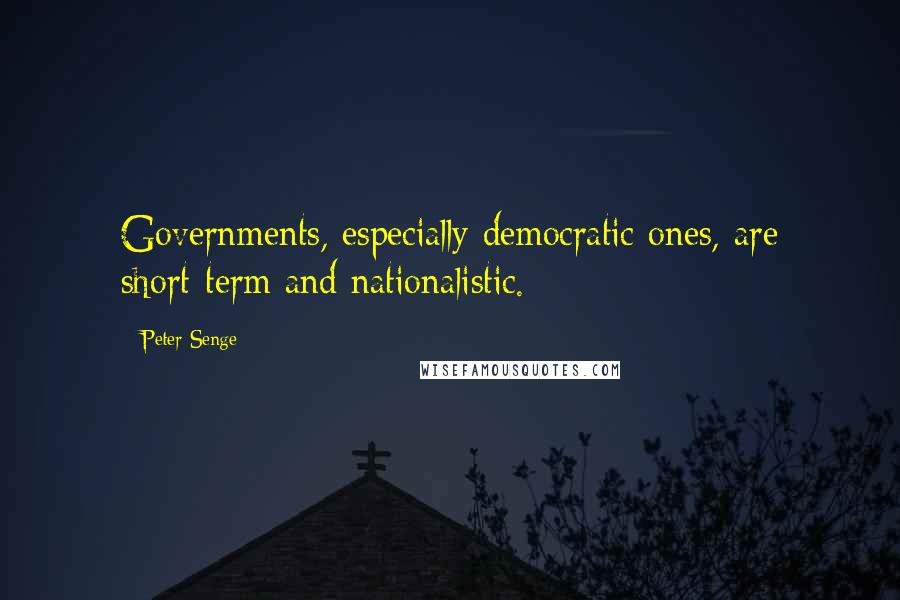 Governments, especially democratic ones, are short-term and nationalistic.
In the Machine Age, the company itself became a machine - a machine for making money.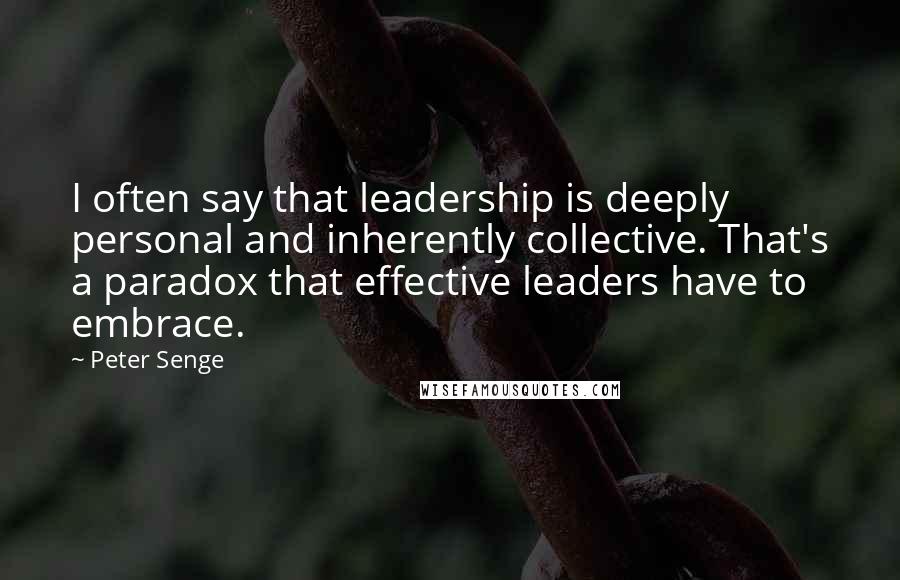 I often say that leadership is deeply personal and inherently collective. That's a paradox that effective leaders have to embrace.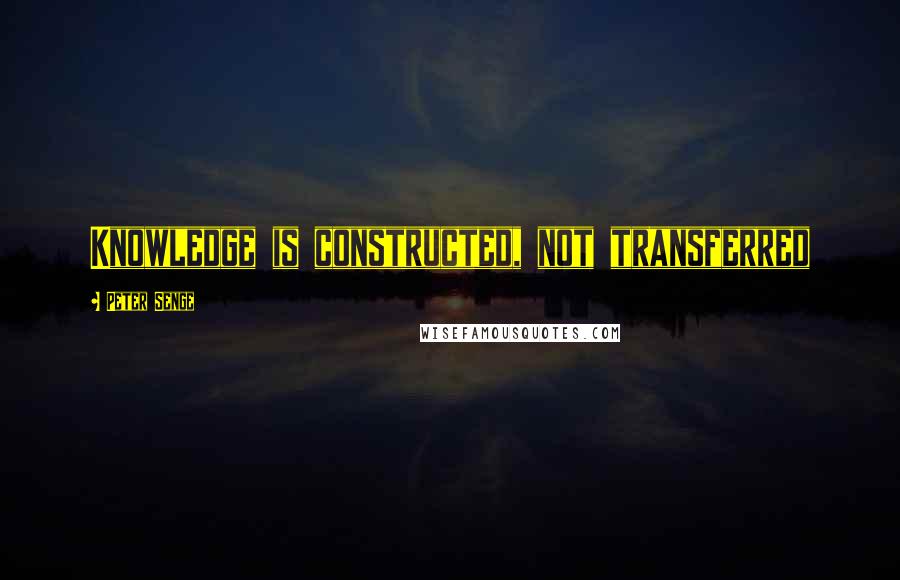 Knowledge is constructed, not transferred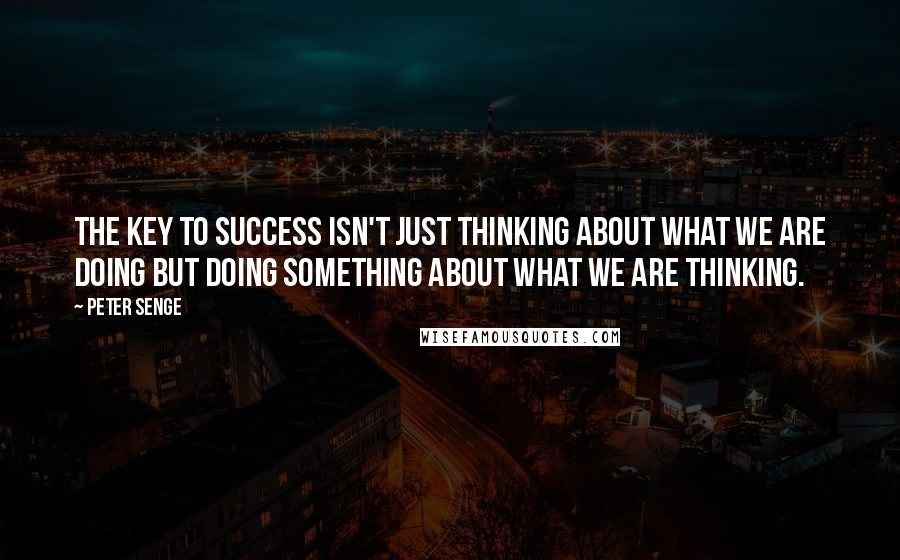 The key to success isn't just thinking about what we are doing but doing something about what we are thinking.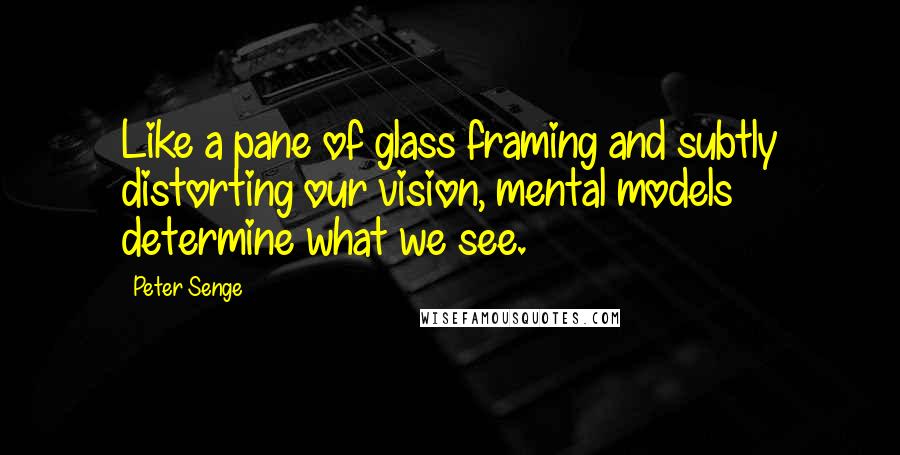 Like a pane of glass framing and subtly distorting our vision, mental models determine what we see.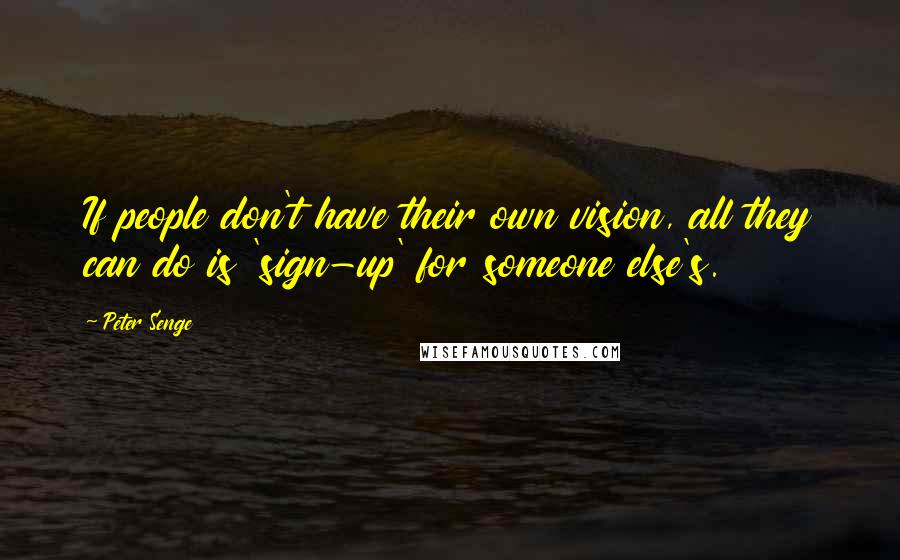 If people don't have their own vision, all they can do is 'sign-up' for someone else's.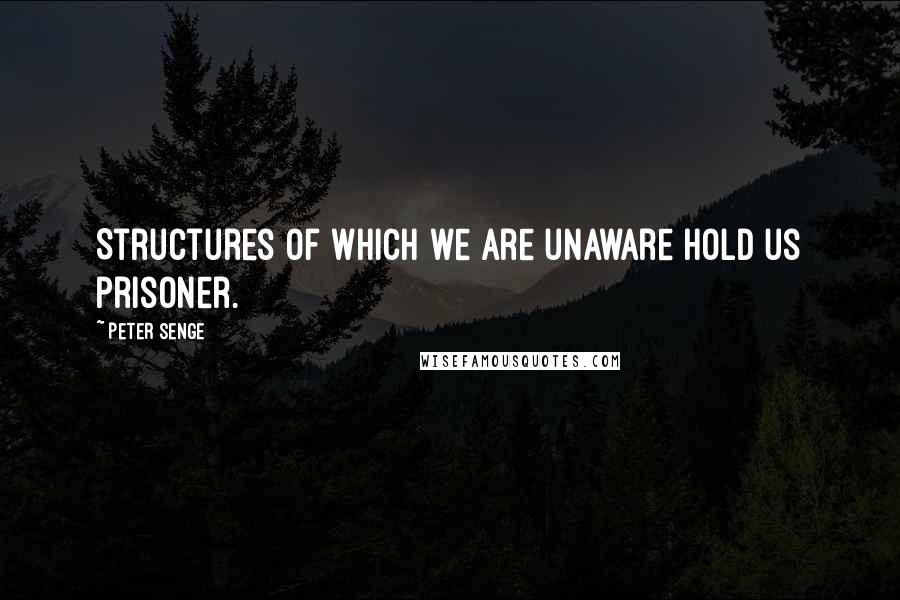 Structures of which we are unaware hold us prisoner.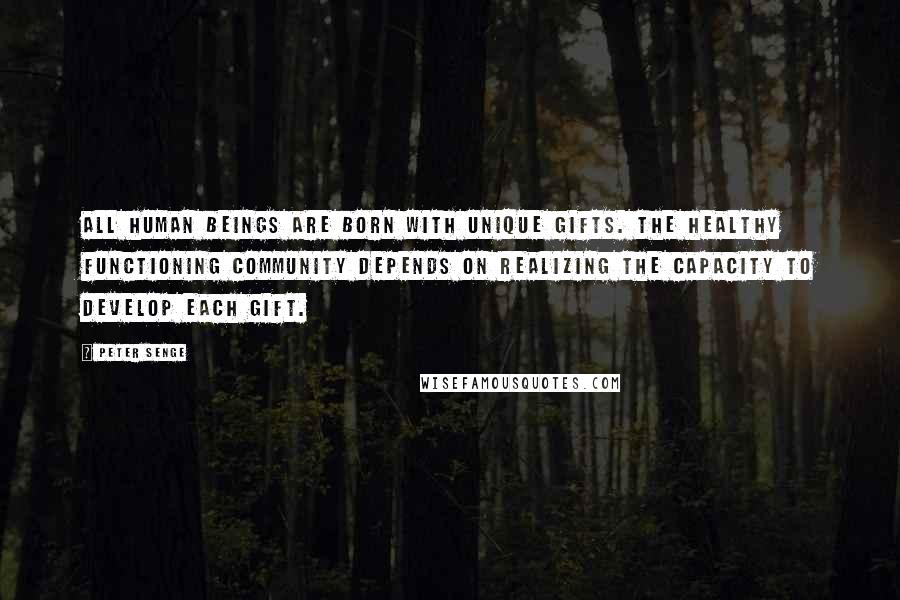 All human beings are born with unique gifts. The healthy functioning community depends on realizing the capacity to develop each gift.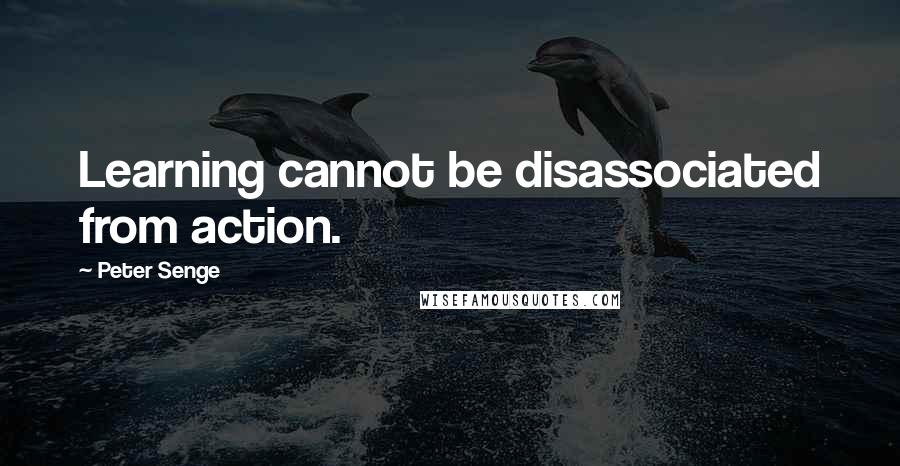 Learning cannot be disassociated from action.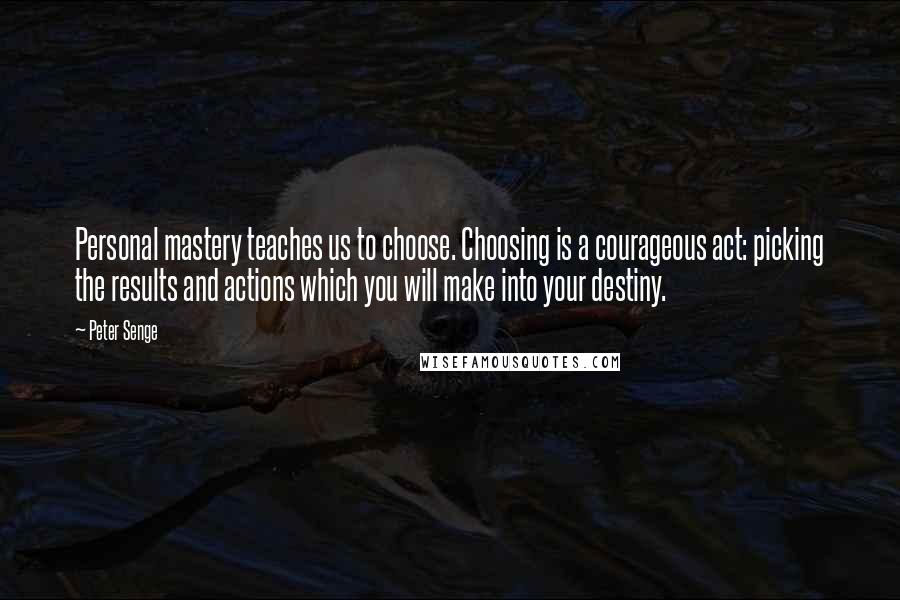 Personal mastery teaches us to choose. Choosing is a courageous act: picking the results and actions which you will make into your destiny.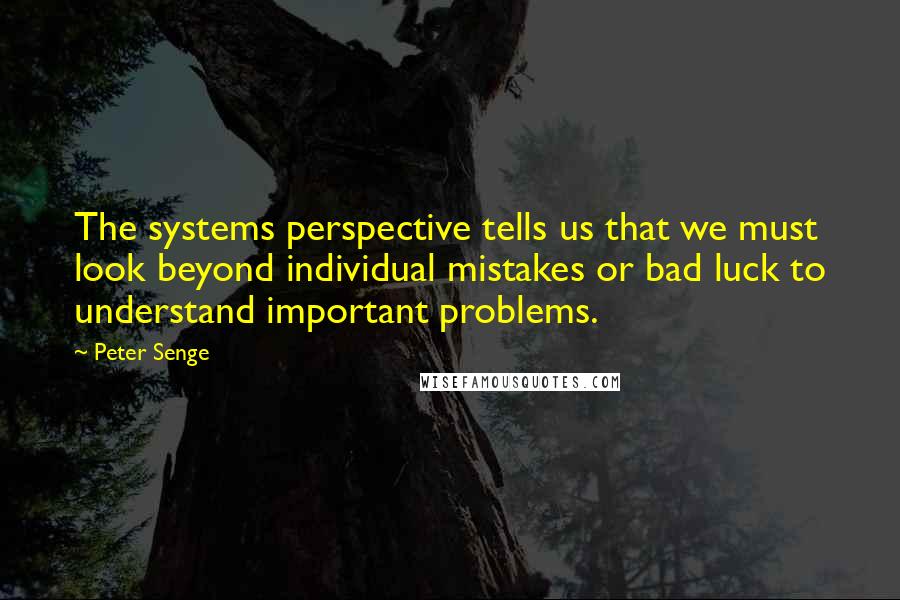 The systems perspective tells us that we must look beyond individual mistakes or bad luck to understand important problems.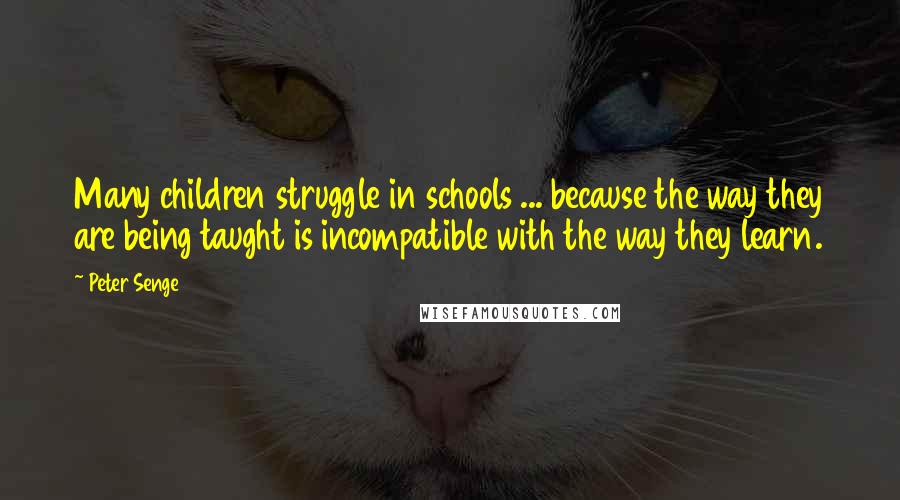 Many children struggle in schools ... because the way they are being taught is incompatible with the way they learn.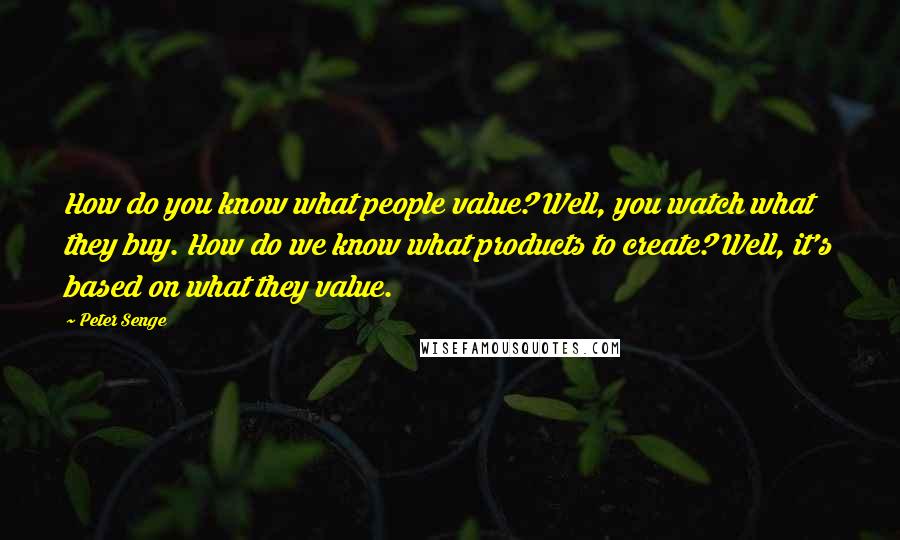 How do you know what people value? Well, you watch what they buy. How do we know what products to create? Well, it's based on what they value.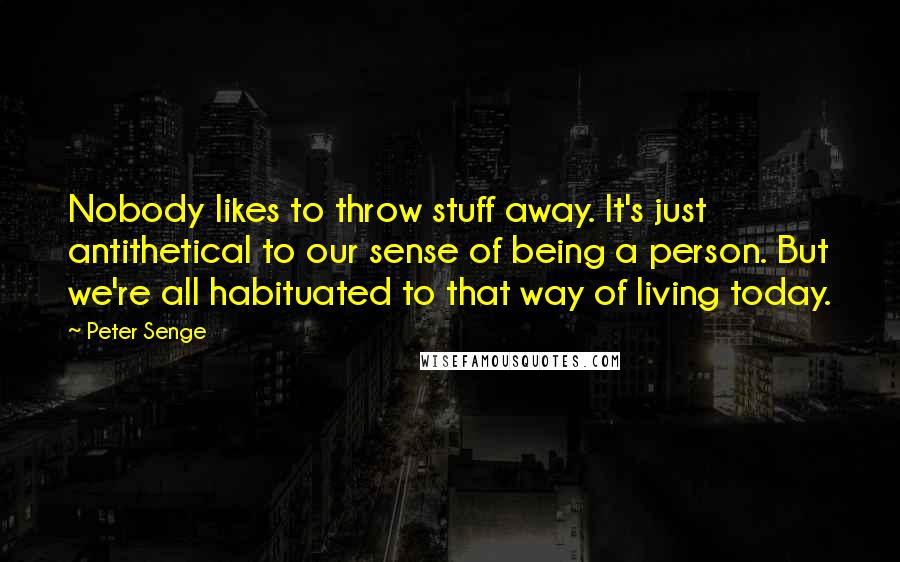 Nobody likes to throw stuff away. It's just antithetical to our sense of being a person. But we're all habituated to that way of living today.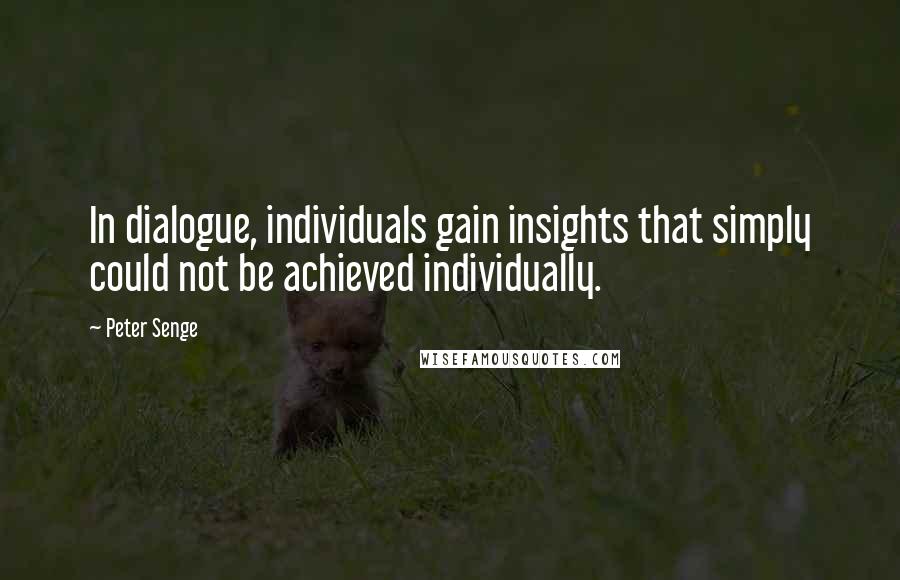 In dialogue, individuals gain insights that simply could not be achieved individually.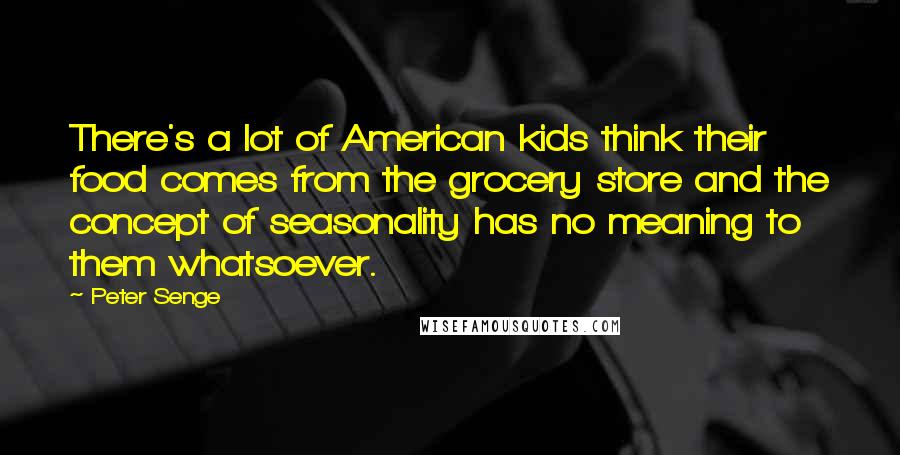 There's a lot of American kids think their food comes from the grocery store and the concept of seasonality has no meaning to them whatsoever.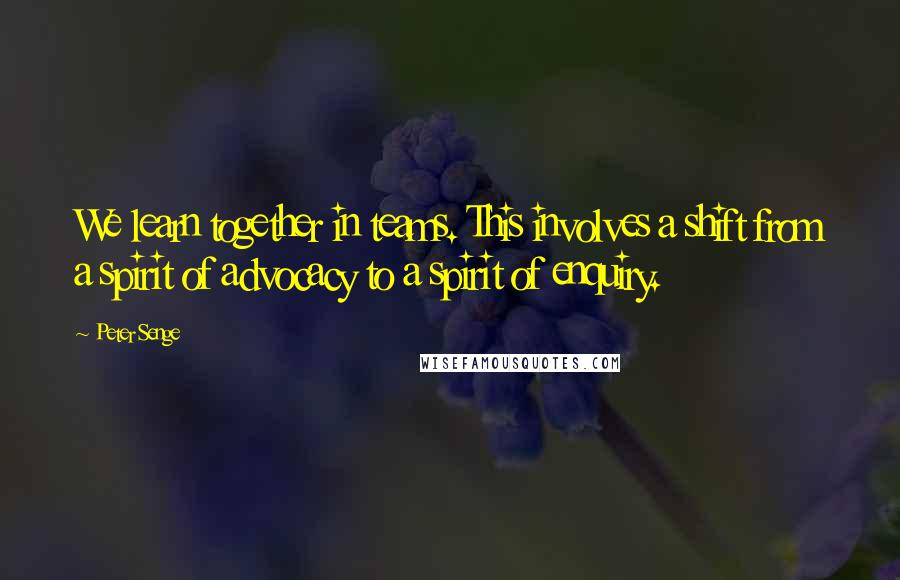 We learn together in teams. This involves a shift from a spirit of advocacy to a spirit of enquiry.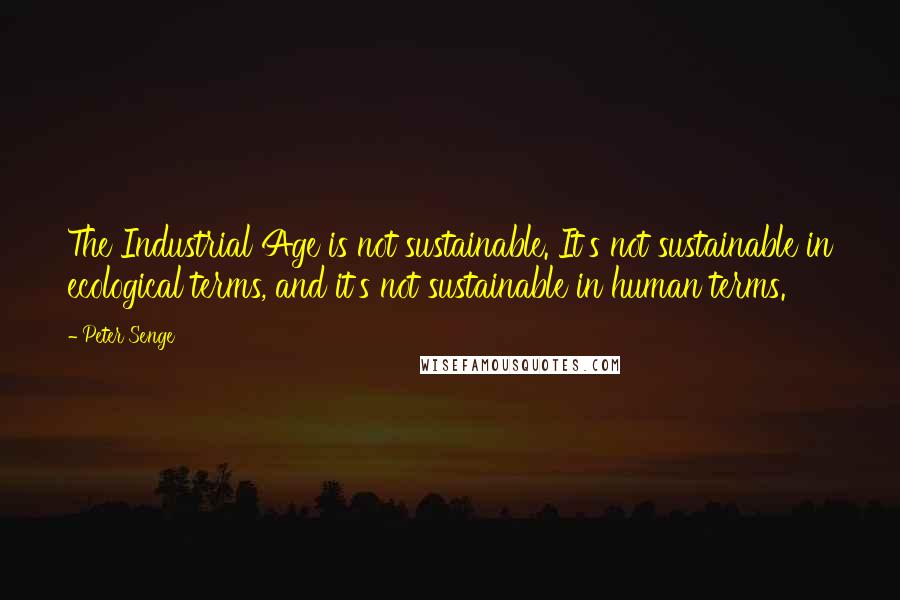 The Industrial Age is not sustainable. It's not sustainable in ecological terms, and it's not sustainable in human terms.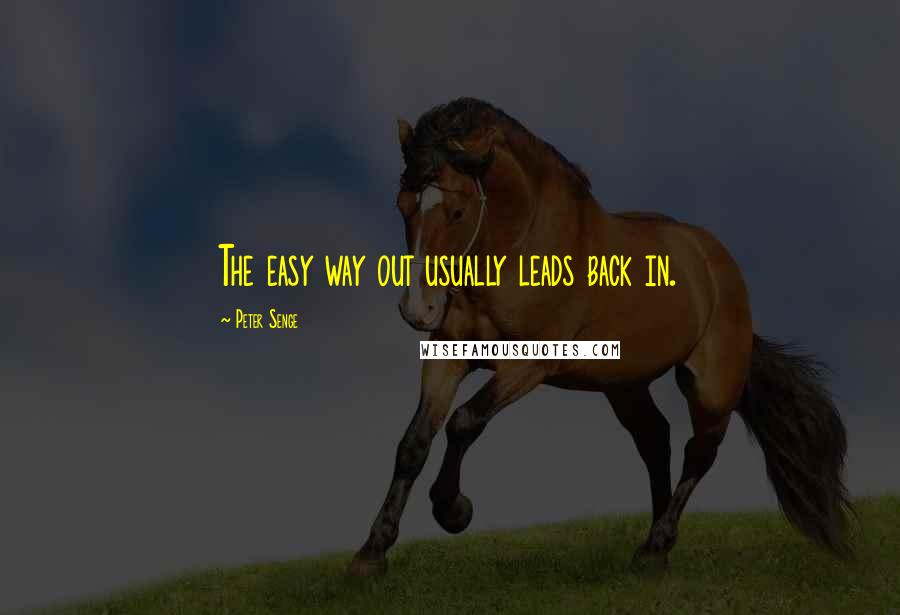 The easy way out usually leads back in.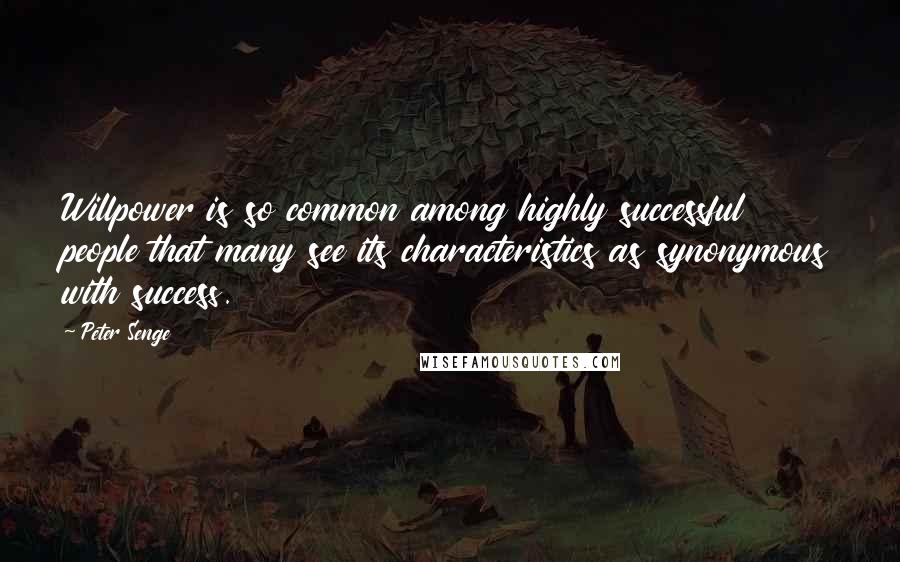 Willpower is so common among highly successful people that many see its characteristics as synonymous with success.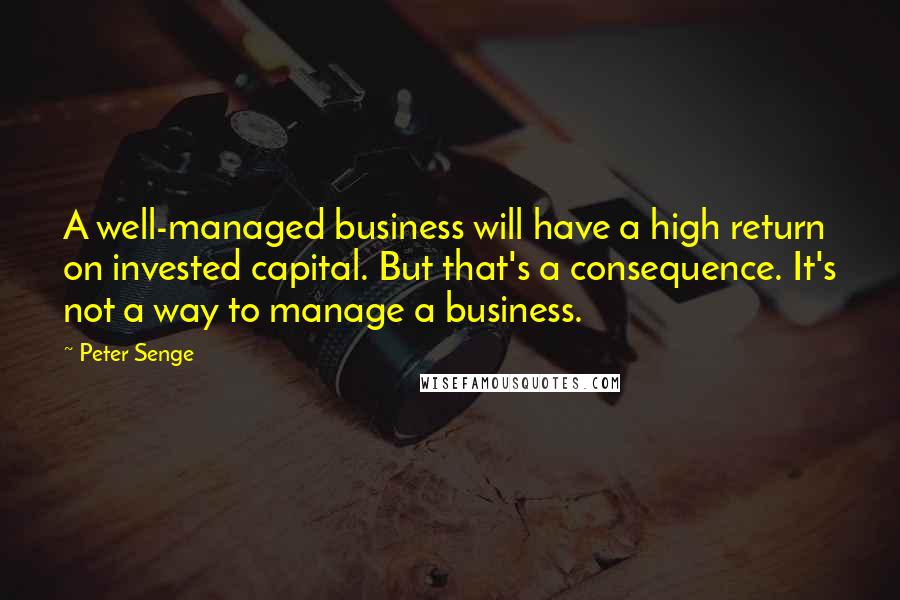 A well-managed business will have a high return on invested capital. But that's a consequence. It's not a way to manage a business.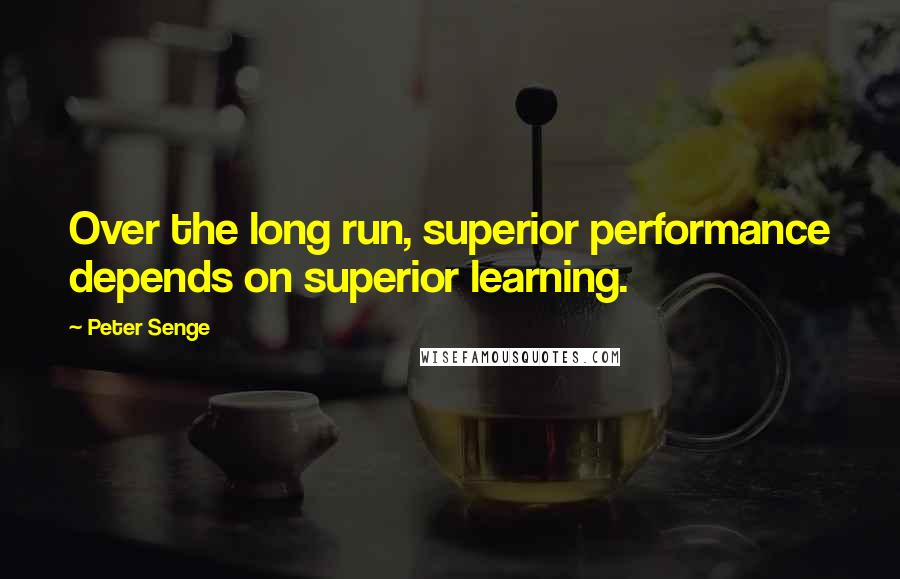 Over the long run, superior performance depends on superior learning.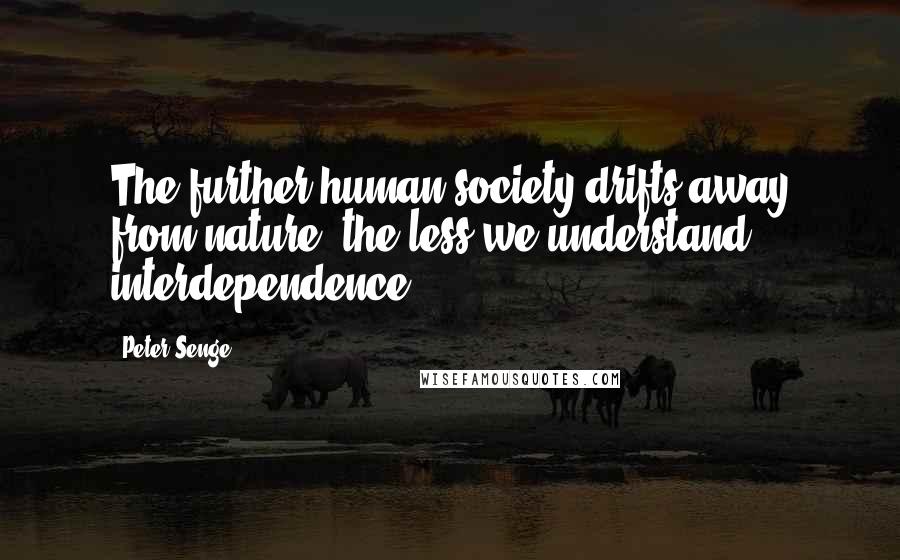 The further human society drifts away from nature, the less we understand interdependence.
Dividing an elephant in half does not produce two small elephants.