Peter M. Senge Quotes
Top 31 wise famous quotes and sayings by Peter M. Senge
Peter M. Senge Famous Quotes & Sayings
Discover top inspirational quotes from Peter M. Senge on Wise Famous Quotes.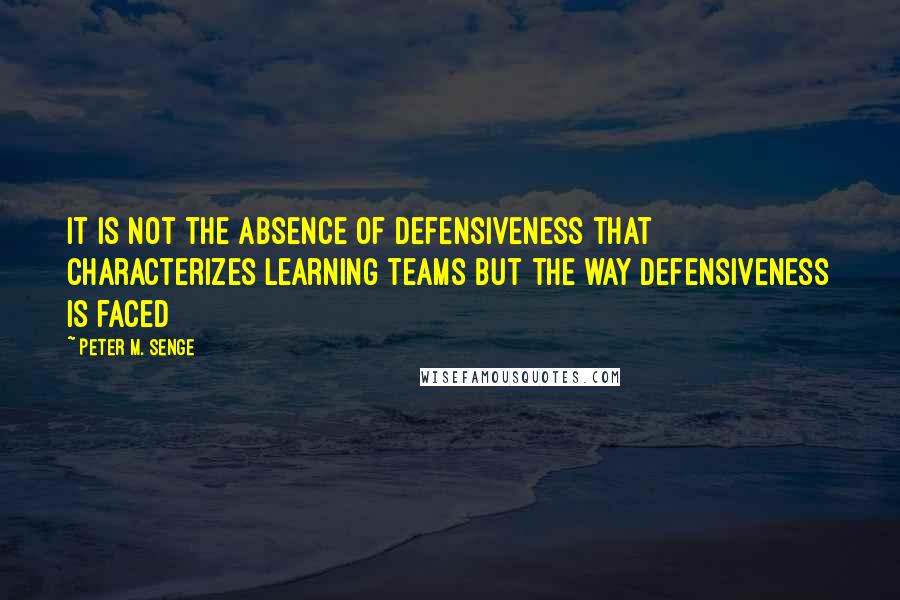 It is not the absence of defensiveness that characterizes learning teams but the way defensiveness is faced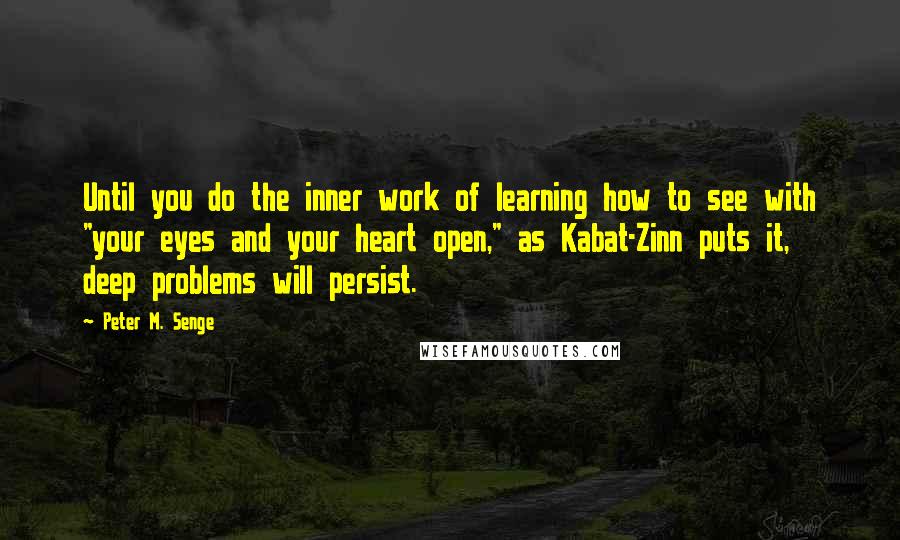 Until you do the inner work of learning how to see with "your eyes and your heart open," as Kabat-Zinn puts it, deep problems will persist.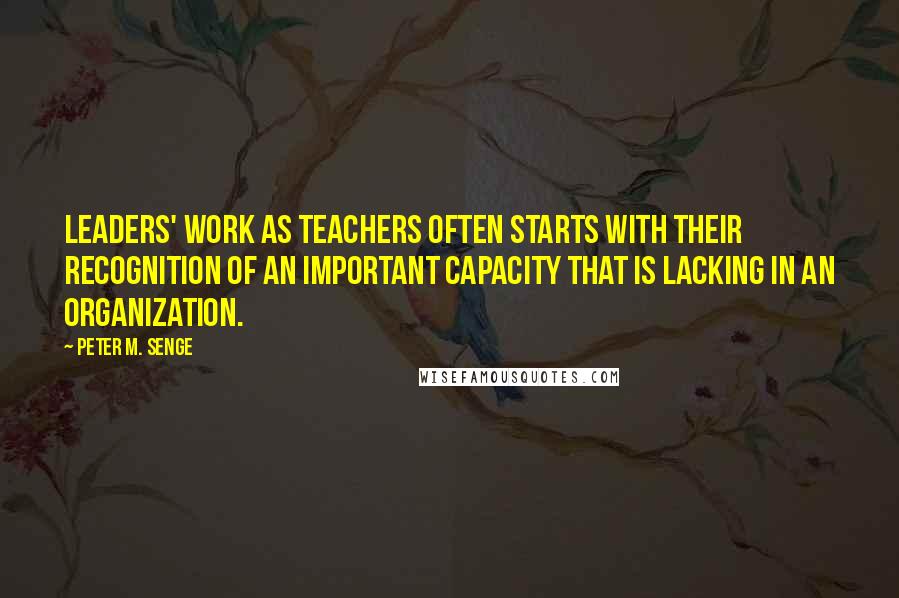 leaders' work as teachers often starts with their recognition of an important capacity that is lacking in an organization.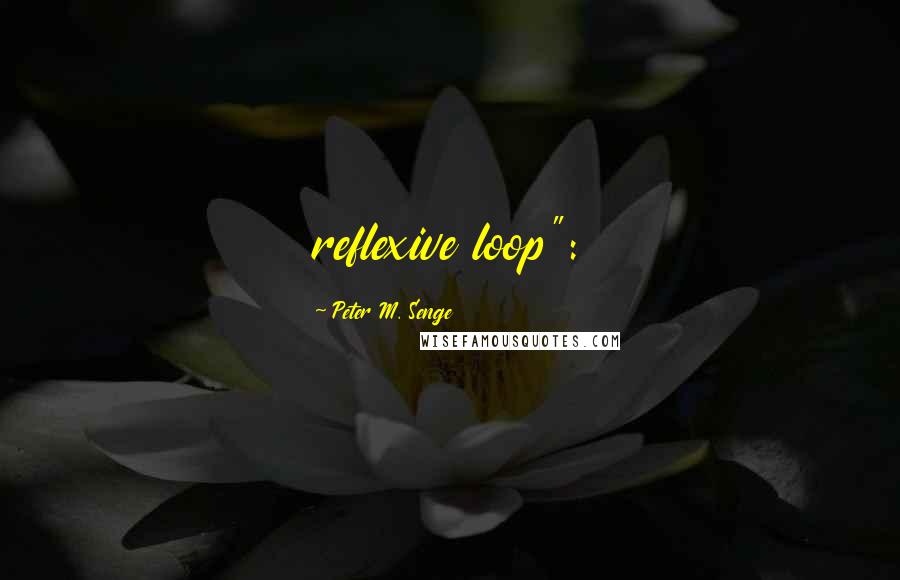 reflexive loop":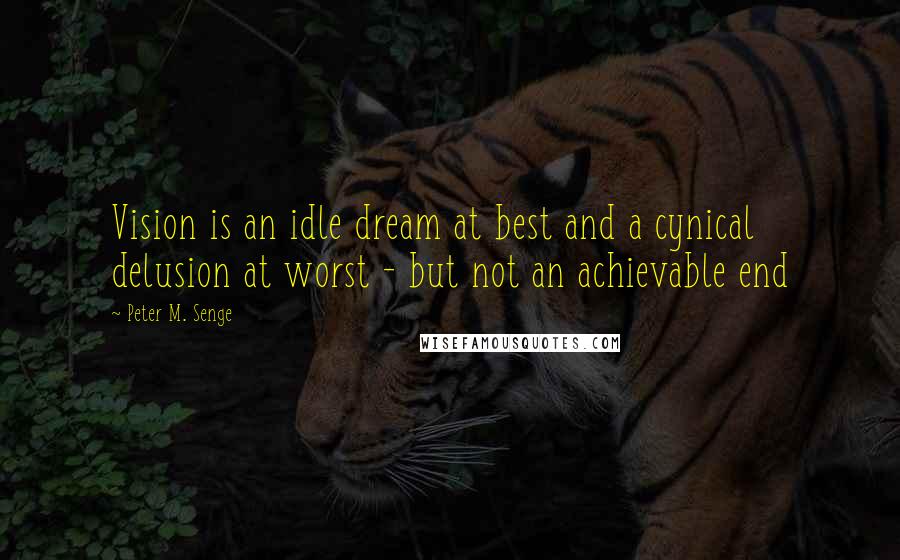 Vision is an idle dream at best and a cynical delusion at worst - but not an achievable end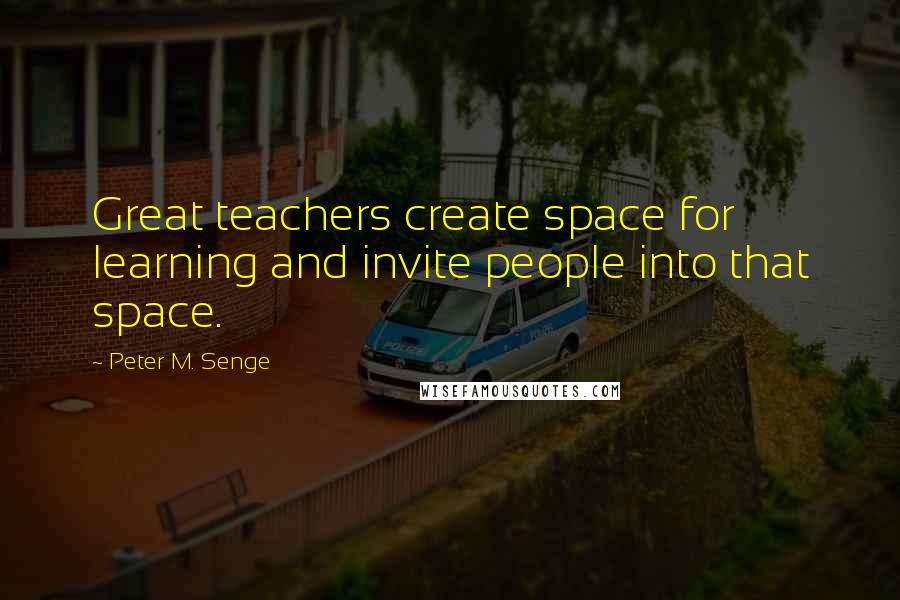 Great teachers create space for learning and invite people into that space.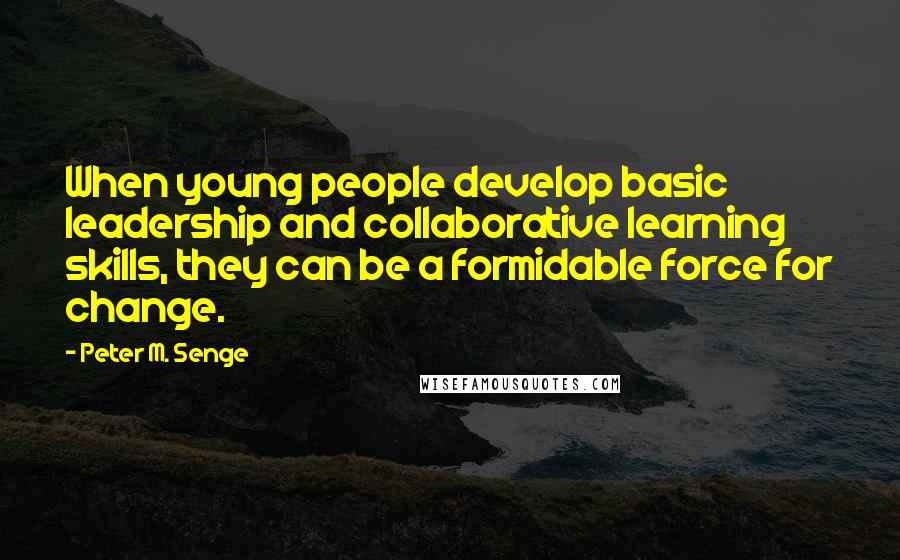 When young people develop basic leadership and collaborative learning skills, they can be a formidable force for change.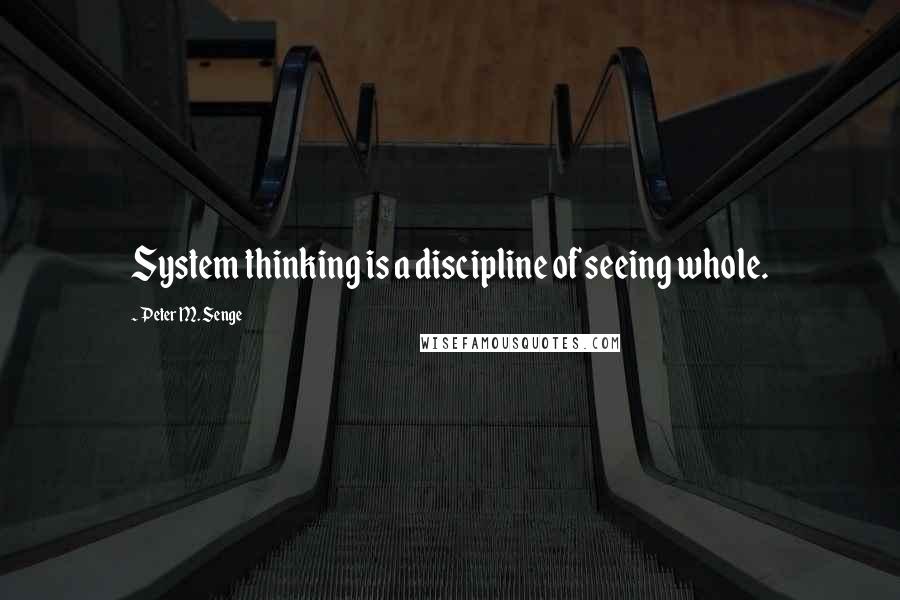 System thinking is a discipline of seeing whole.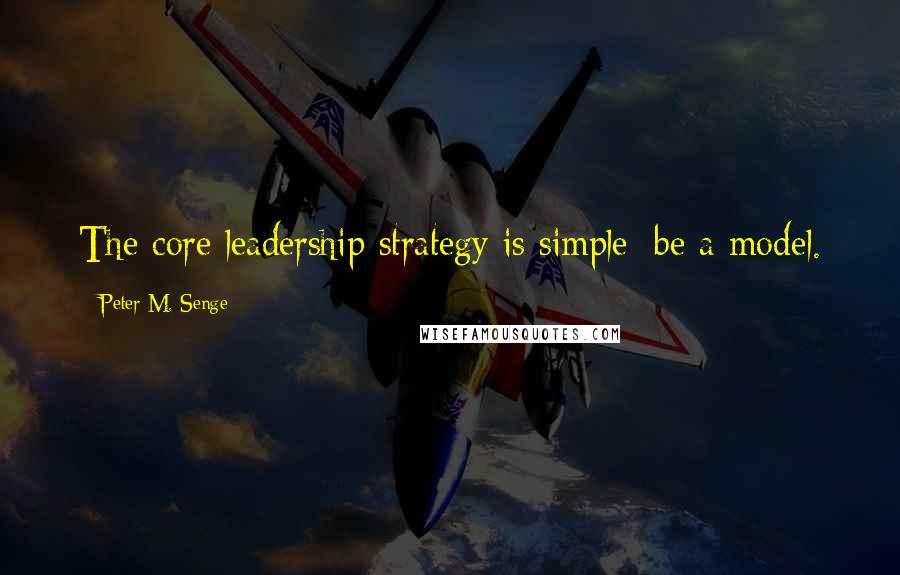 The core leadership strategy is simple: be a model.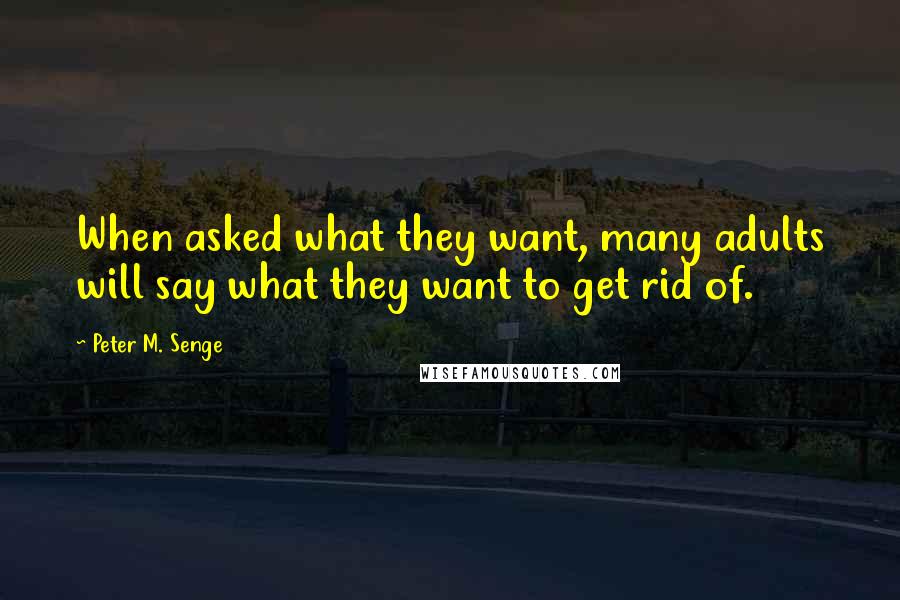 When asked what they want, many adults will say what they want to get rid of.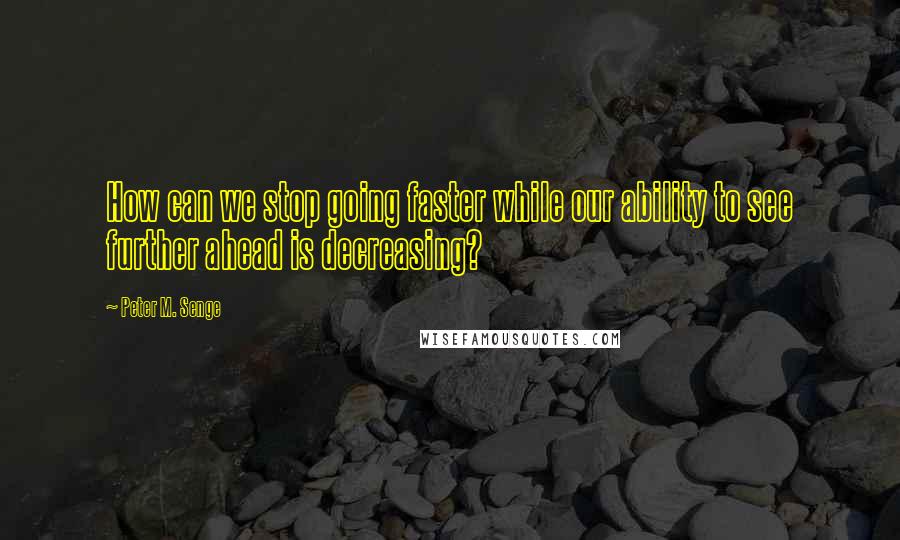 How can we stop going faster while our ability to see further ahead is decreasing?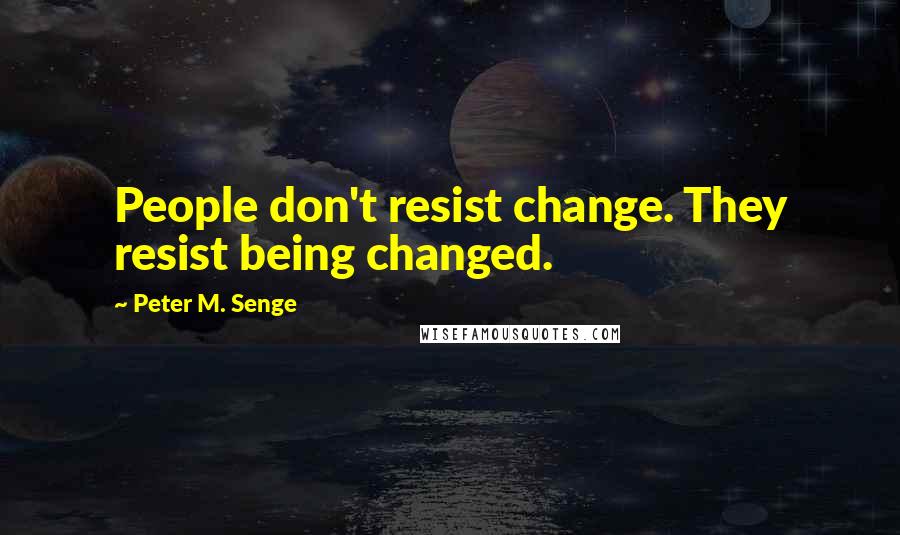 People don't resist change. They resist being changed.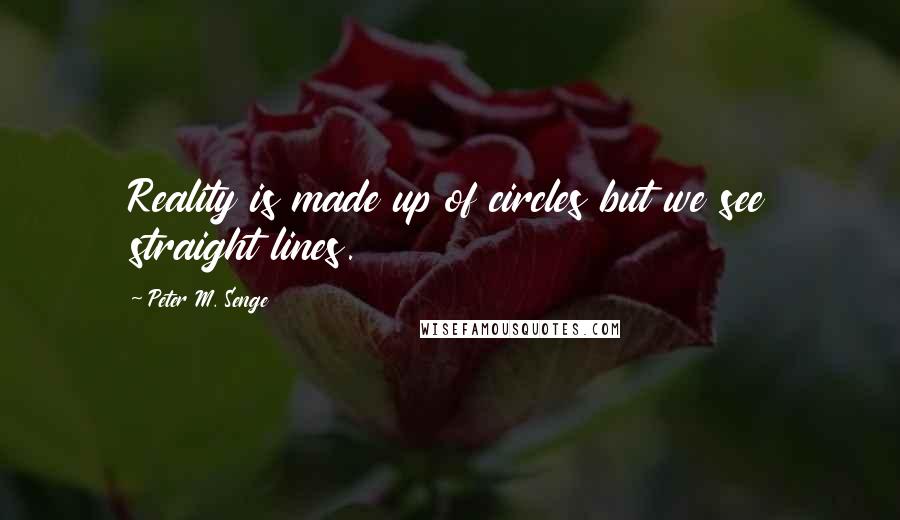 Reality is made up of circles but we see straight lines.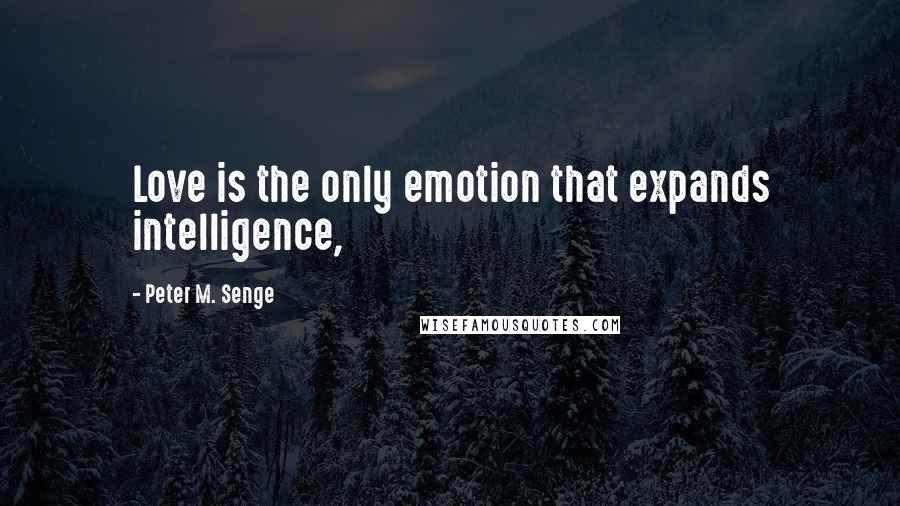 Love is the only emotion that expands intelligence,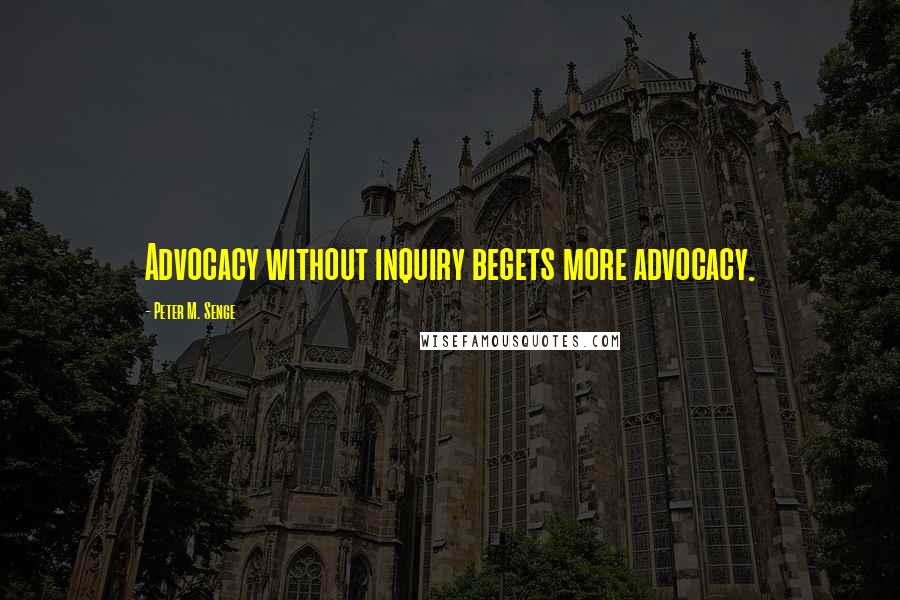 Advocacy without inquiry begets more advocacy.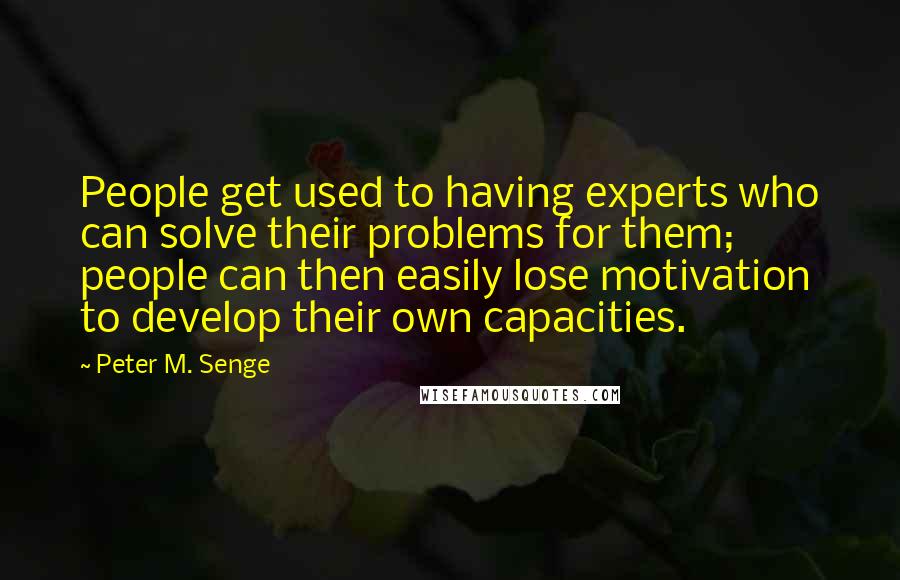 People get used to having experts who can solve their problems for them; people can then easily lose motivation to develop their own capacities.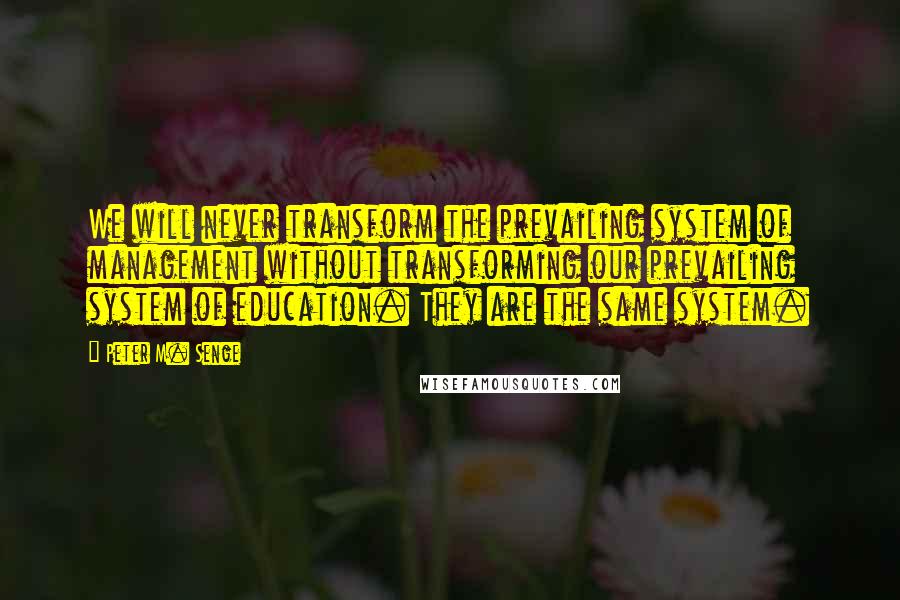 We will never transform the prevailing system of management without transforming our prevailing system of education. They are the same system.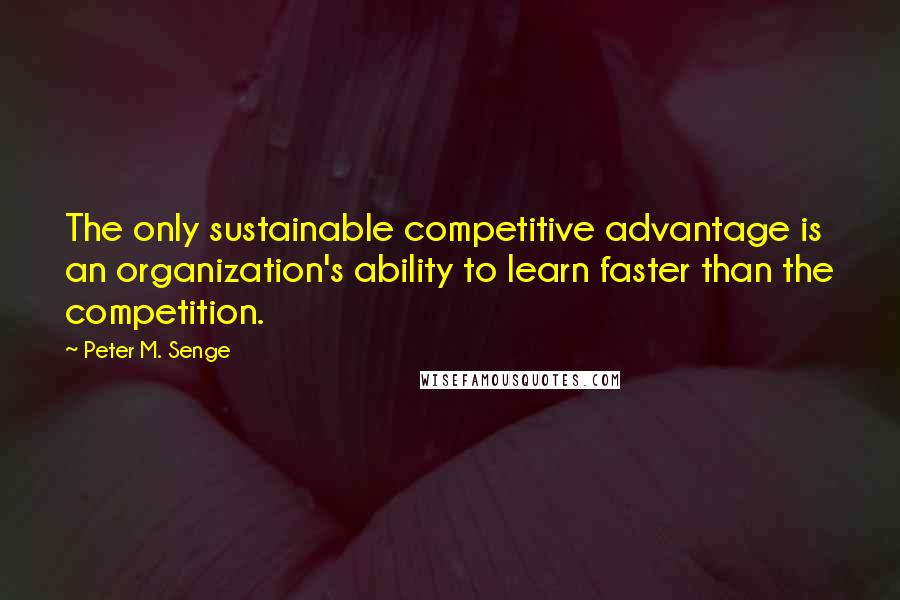 The only sustainable competitive advantage is an organization's ability to learn faster than the competition.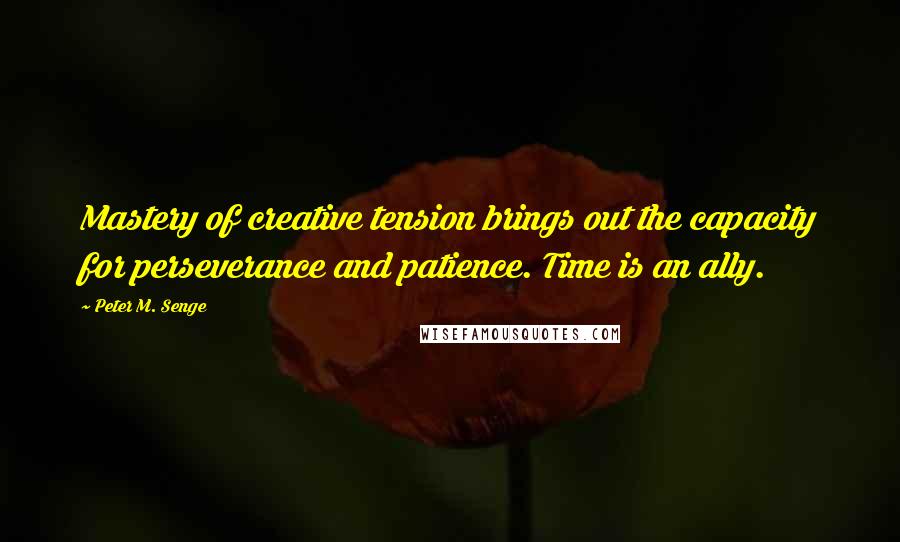 Mastery of creative tension brings out the capacity for perseverance and patience. Time is an ally.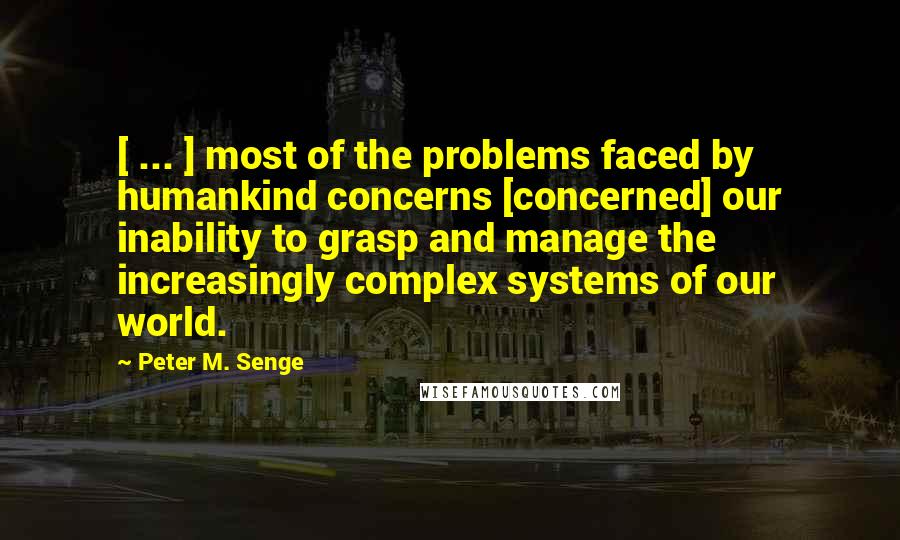 [ ... ] most of the problems faced by humankind concerns [concerned] our inability to grasp and manage the increasingly complex systems of our world.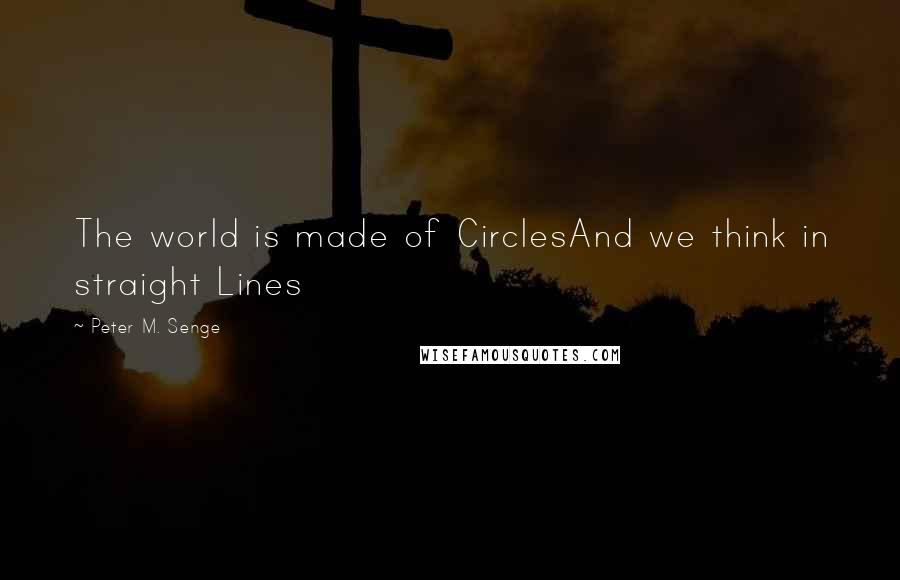 The world is made of Circles
And we think in straight Lines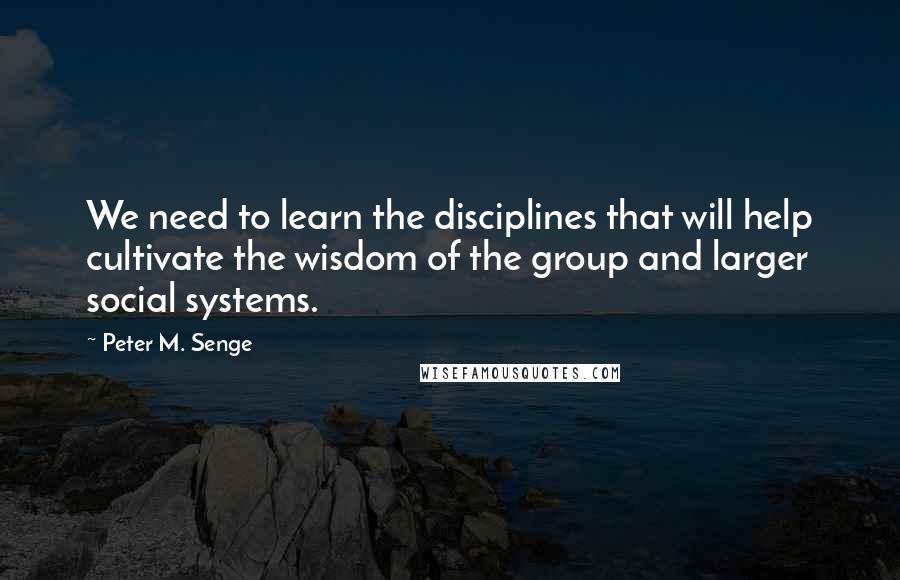 We need to learn the disciplines that will help cultivate the wisdom of the group and larger social systems.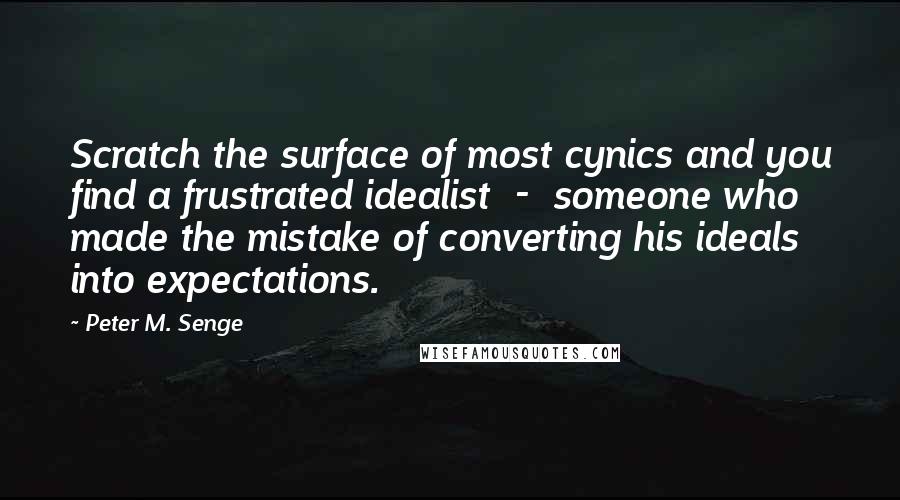 Scratch the surface of most cynics and you find a frustrated idealist - someone who made the mistake of converting his ideals into expectations.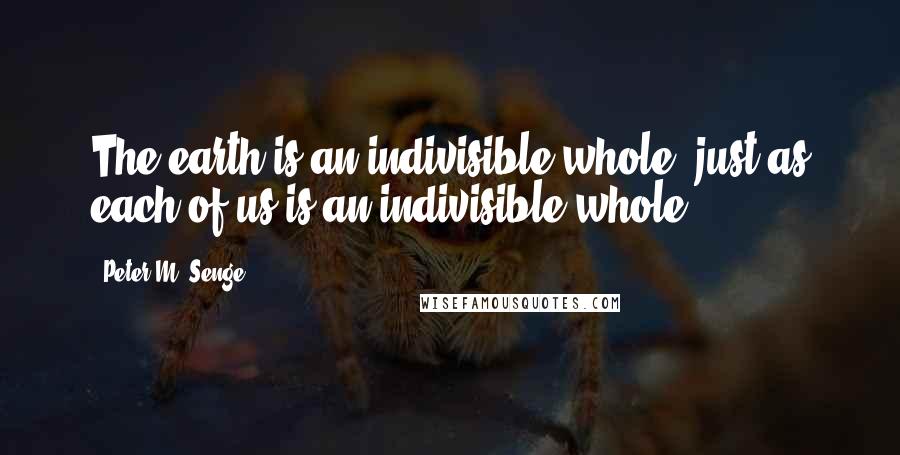 The earth is an indivisible whole, just as each of us is an indivisible whole.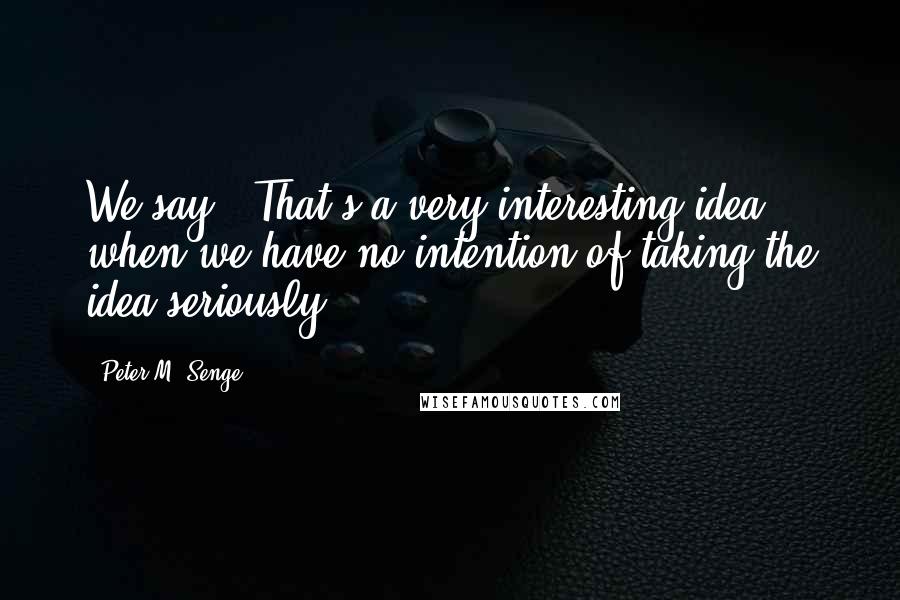 We say, "That's a very interesting idea," when we have no intention of taking the idea seriously.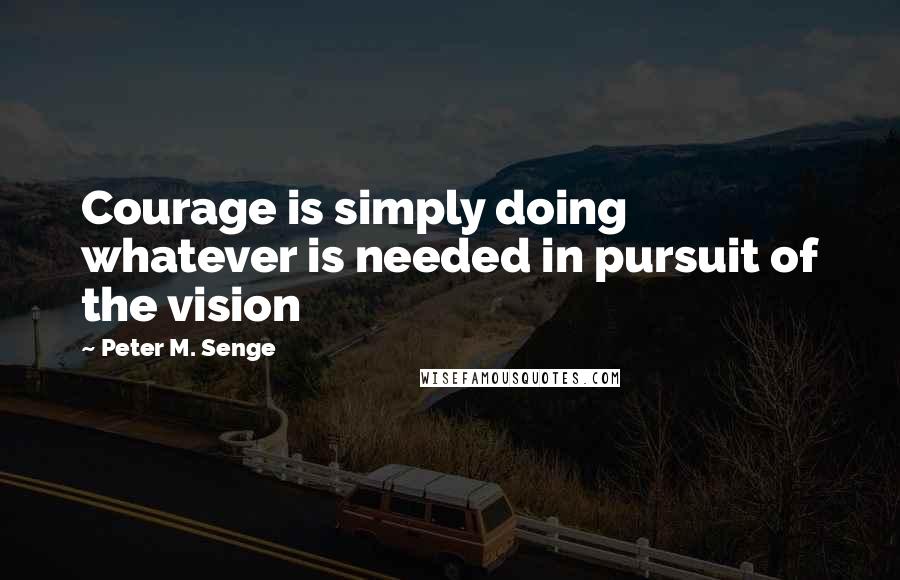 Courage is simply doing whatever is needed in pursuit of the vision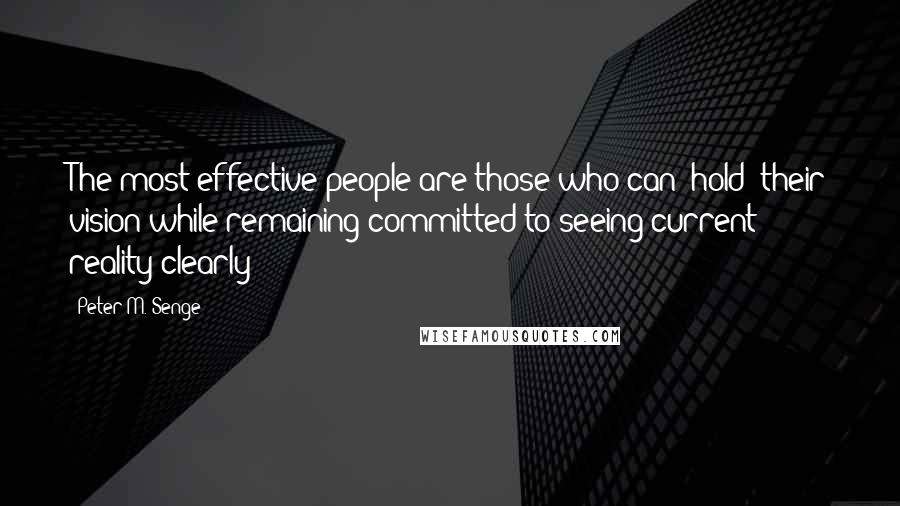 The most effective people are those who can "hold" their vision while remaining committed to seeing current reality clearly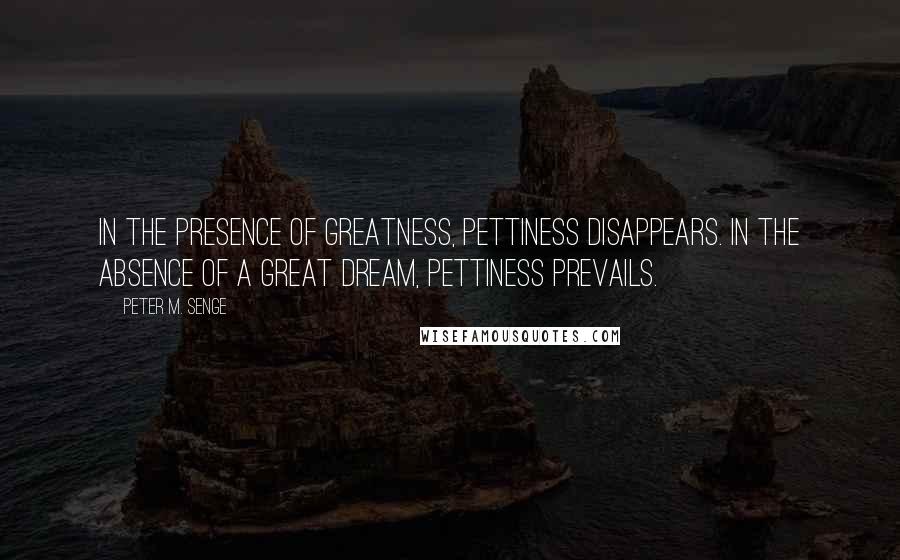 In the presence of greatness, pettiness disappears. In the absence of a great dream, pettiness prevails.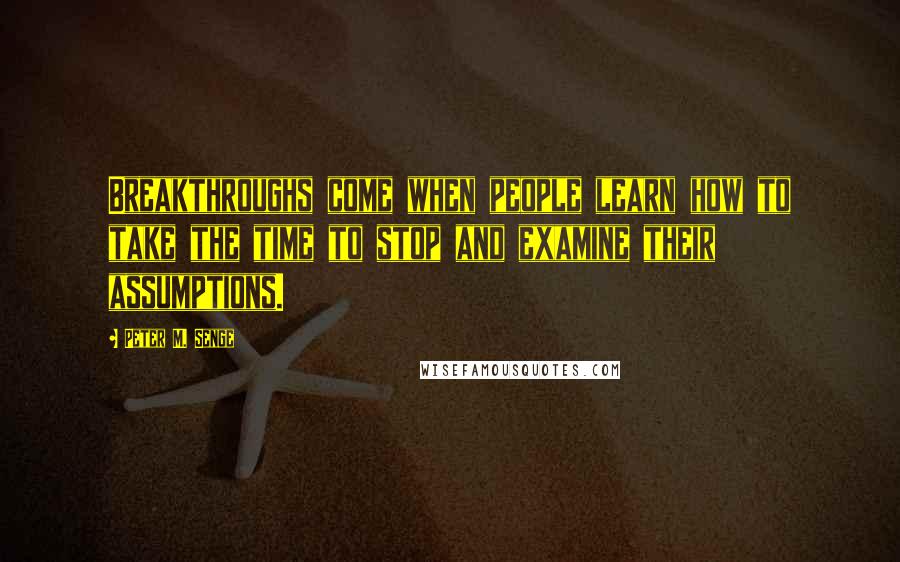 Breakthroughs come when people learn how to take the time to stop and examine their assumptions.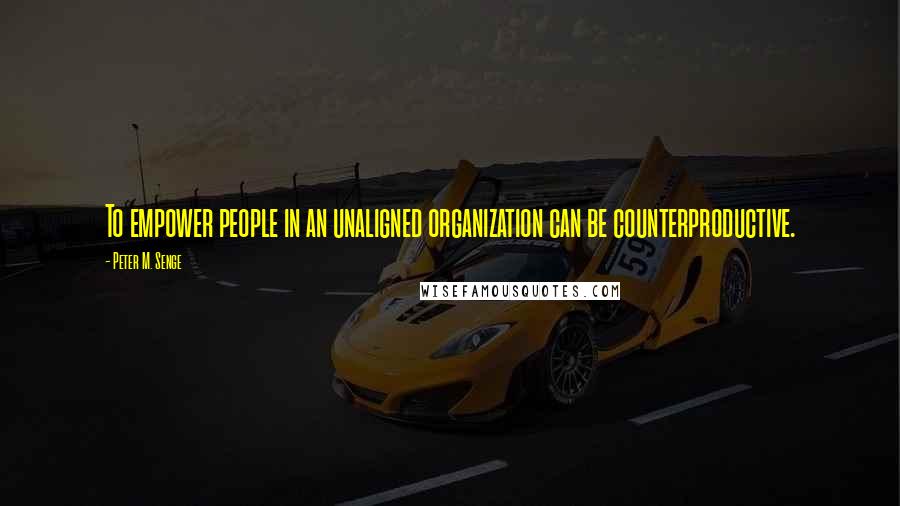 To empower people in an unaligned organization can be counterproductive.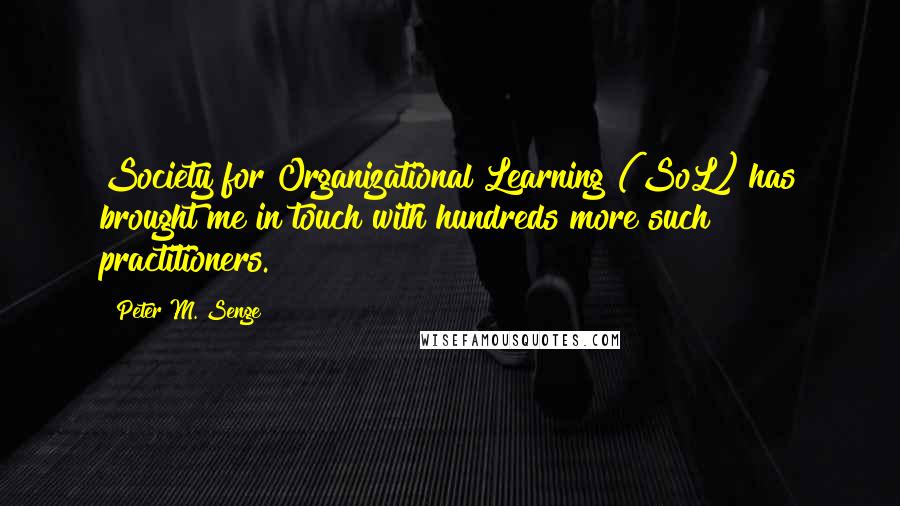 Society for Organizational Learning (SoL) has brought me in touch with hundreds more such practitioners.