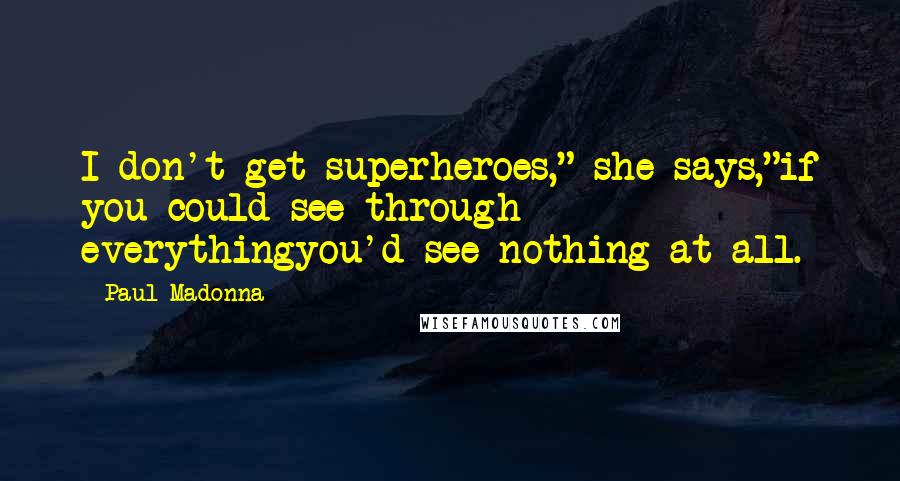 I don't get superheroes," she says,
"if you could see through everything
you'd see nothing at all.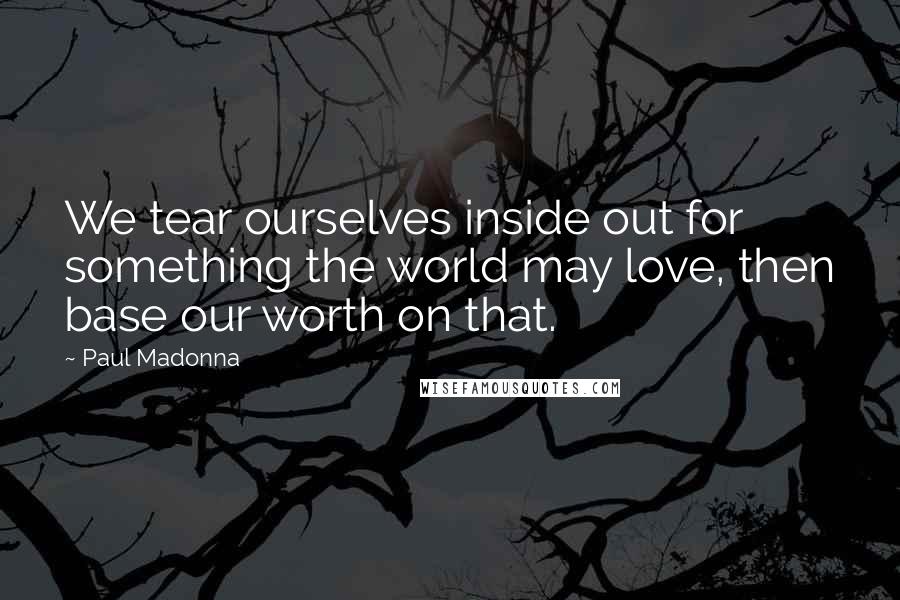 We tear ourselves inside out for something the world may love, then base our worth on that.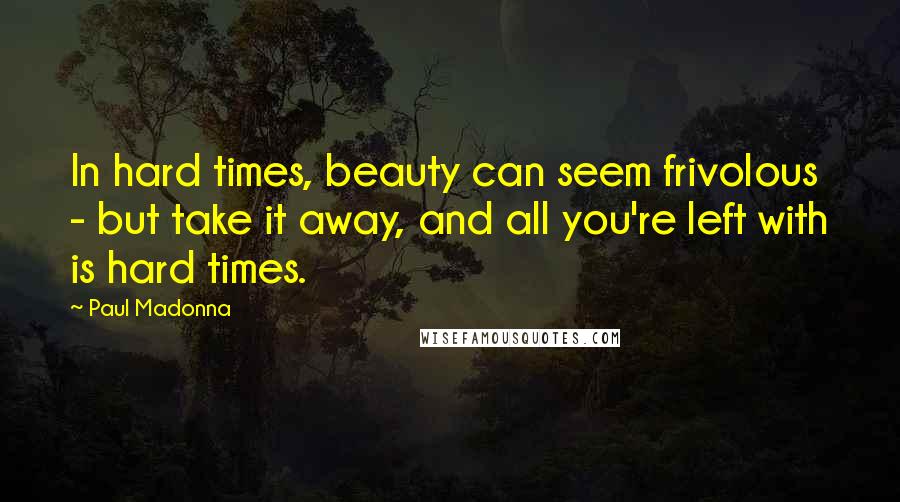 In hard times, beauty can seem frivolous - but take it away, and all you're left with is hard times.