Pamela Geller Quotes
Top 8 wise famous quotes and sayings by Pamela Geller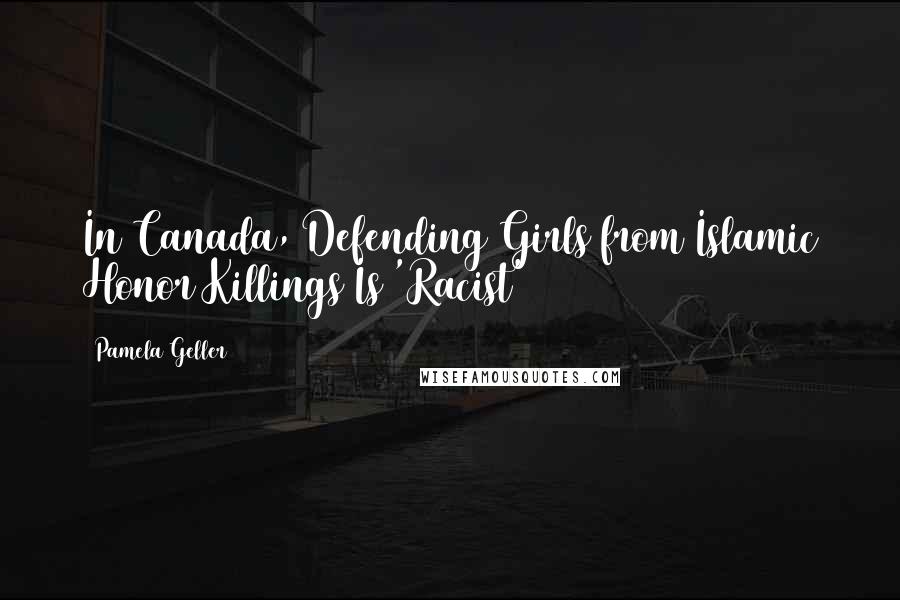 In Canada, Defending Girls from Islamic Honor Killings Is 'Racist'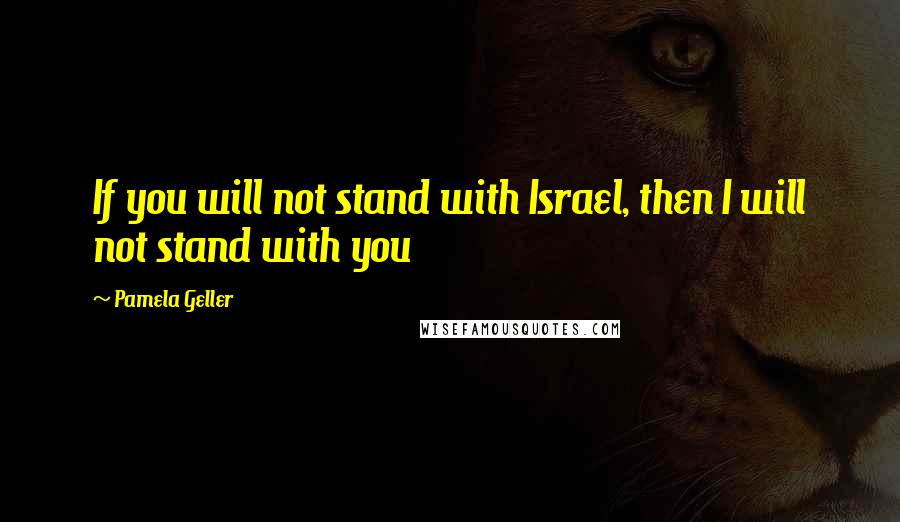 If you will not stand with Israel, then I will not stand with you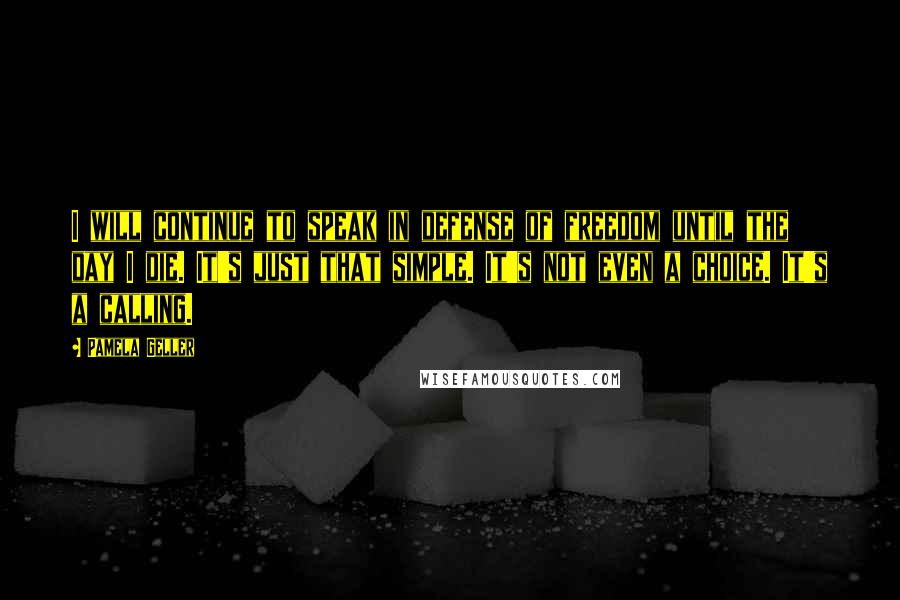 I will continue to speak in defense of freedom until the day I die. It's just that simple. It's not even a choice. It's a calling.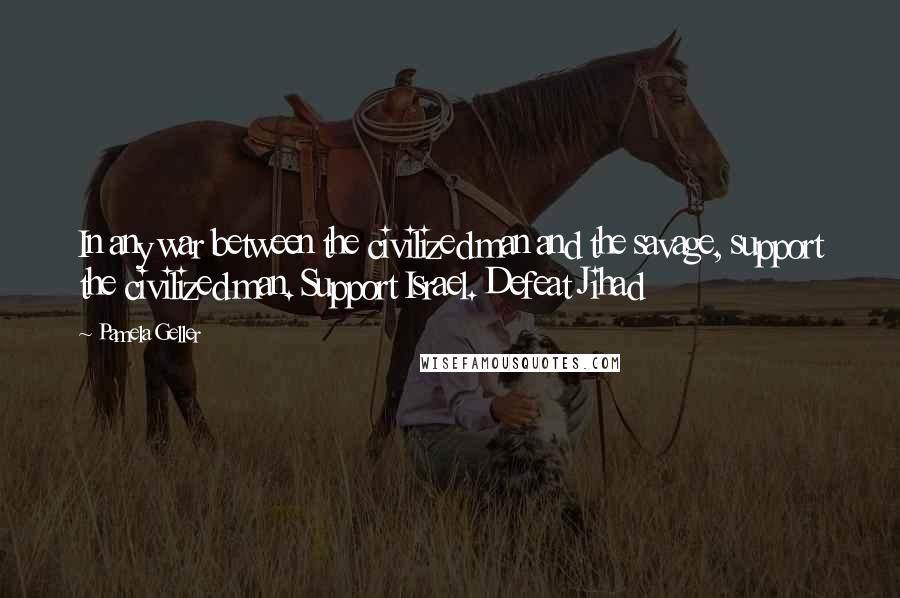 In any war between the civilized man and the savage, support the civilized man. Support Israel. Defeat Jihad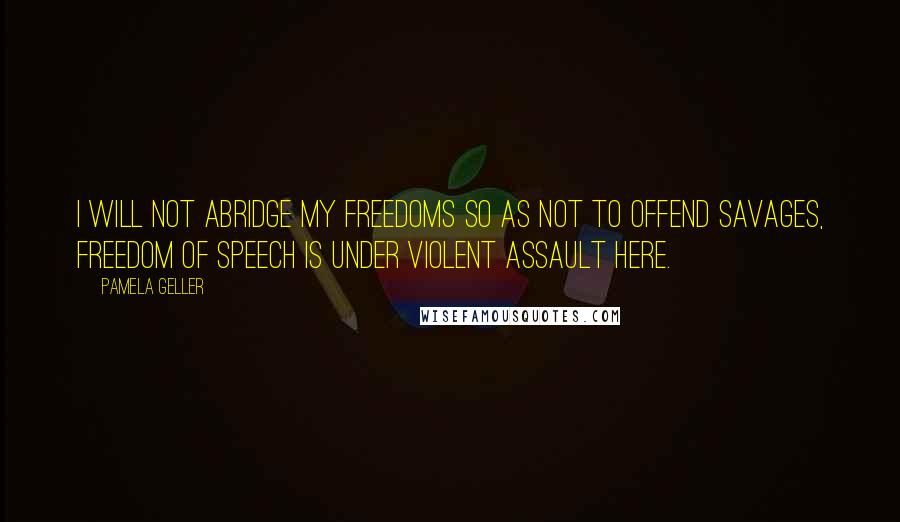 I will not abridge my freedoms so as not to offend savages, freedom of speech is under violent assault here.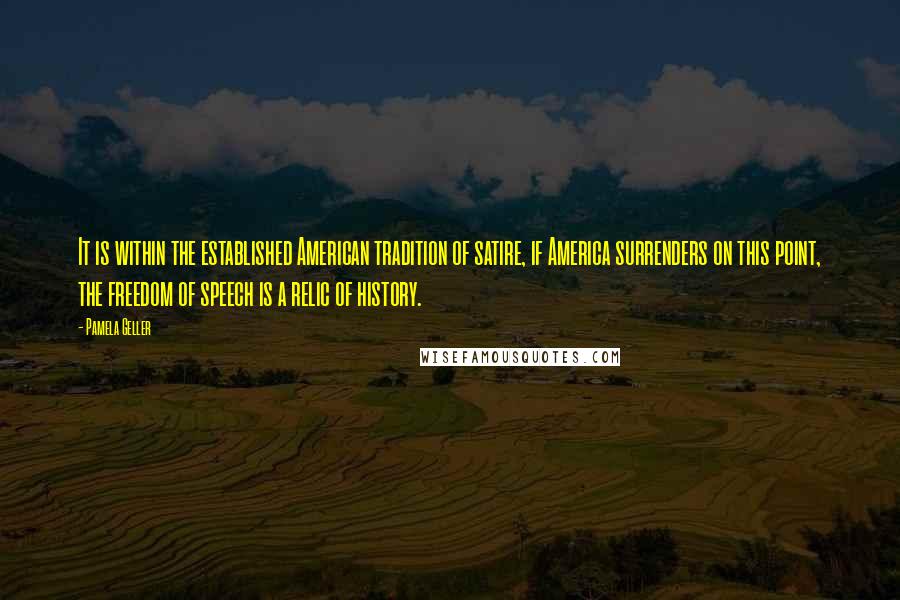 It is within the established American tradition of satire, if America surrenders on this point, the freedom of speech is a relic of history.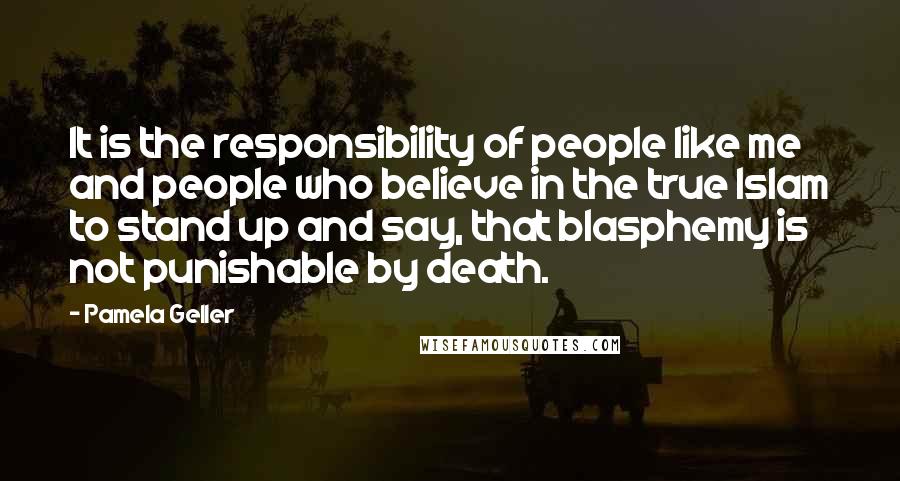 It is the responsibility of people like me and people who believe in the true Islam to stand up and say, that blasphemy is not punishable by death.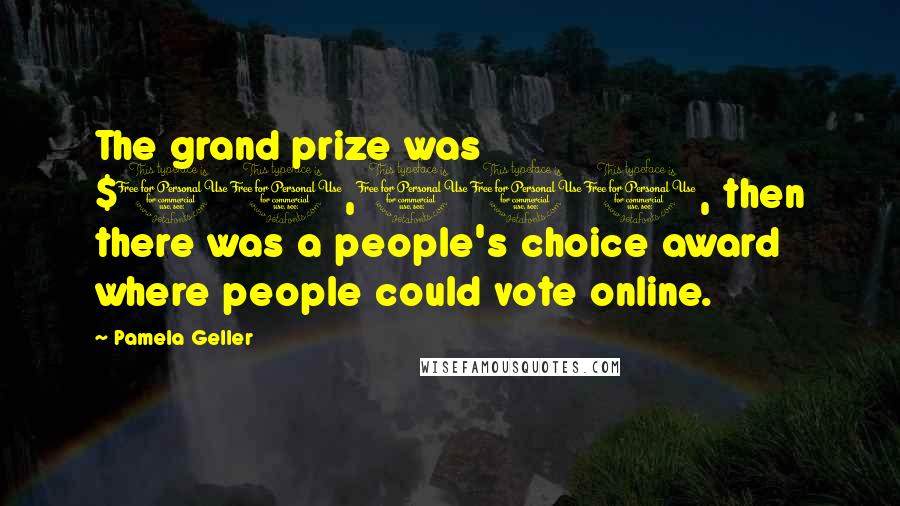 The grand prize was $10,000, then there was a people's choice award where people could vote online.