Owen Wister Quotes
Top 11 wise famous quotes and sayings by Owen Wister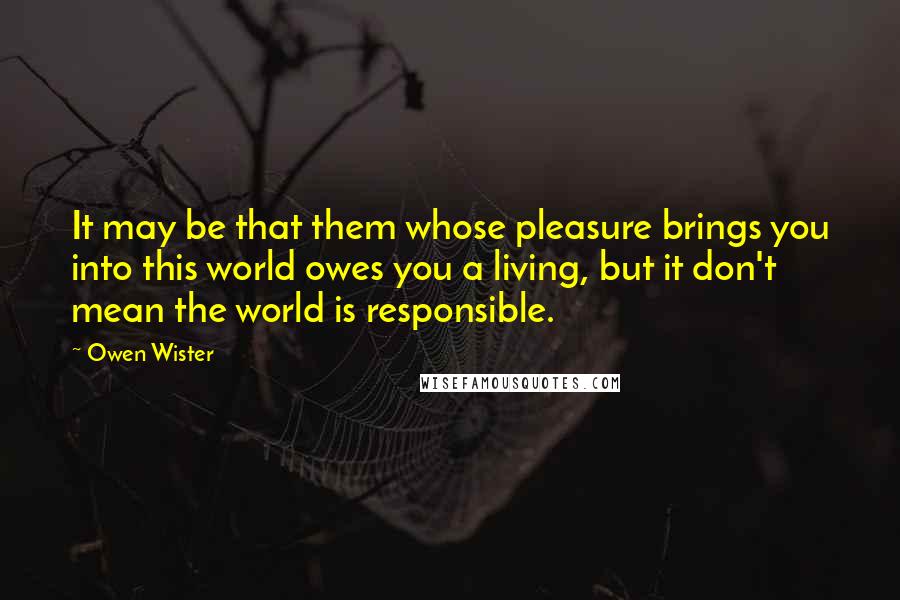 It may be that them whose pleasure brings you into this world owes you a living, but it don't mean the world is responsible.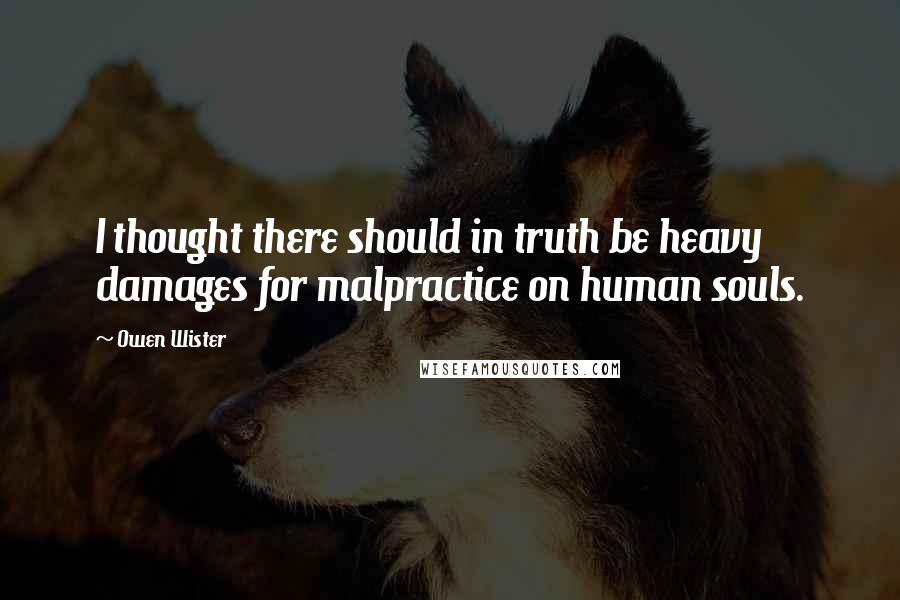 I thought there should in truth be heavy damages for malpractice on human souls.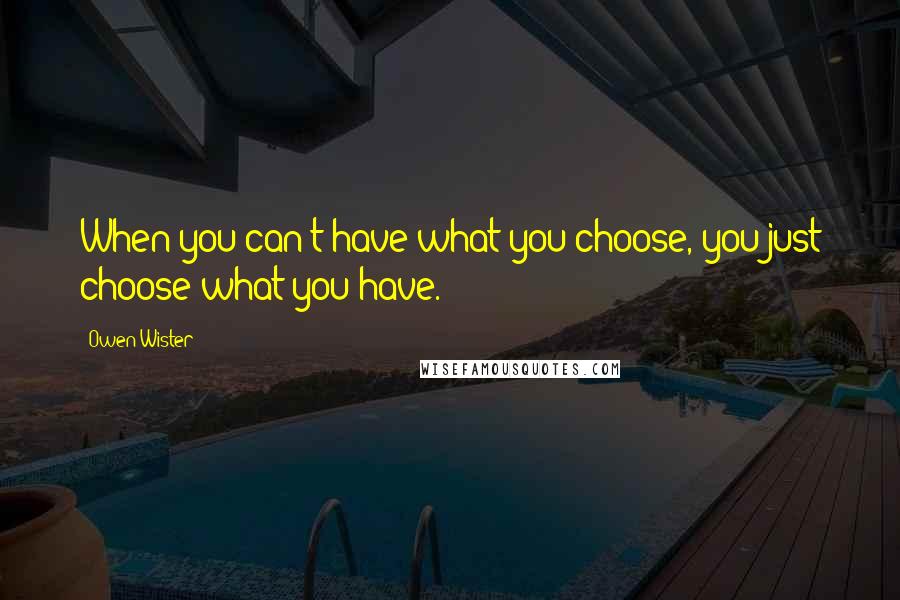 When you can't have what you choose, you just choose what you have.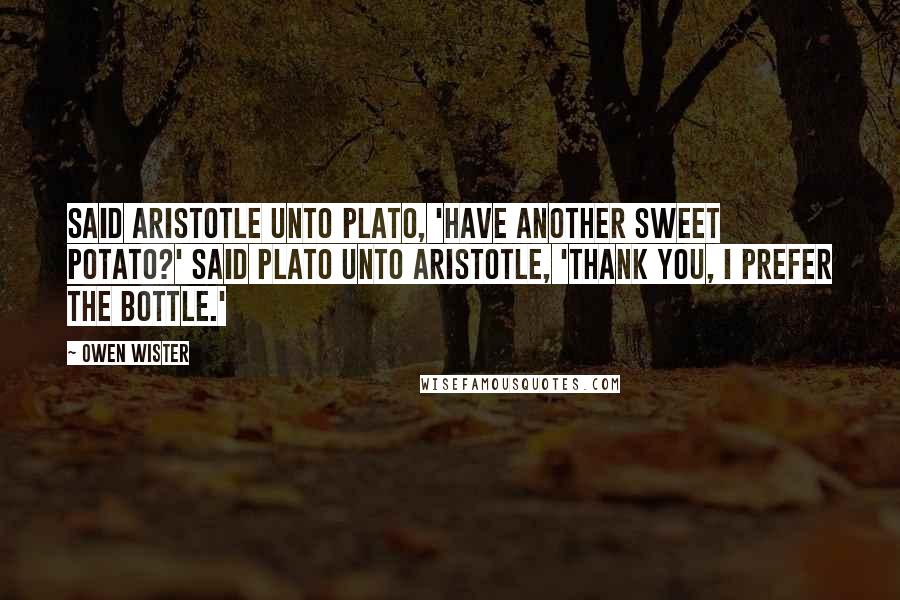 Said Aristotle unto Plato, 'Have another sweet potato?' Said Plato unto Aristotle, 'Thank you, I prefer the bottle.'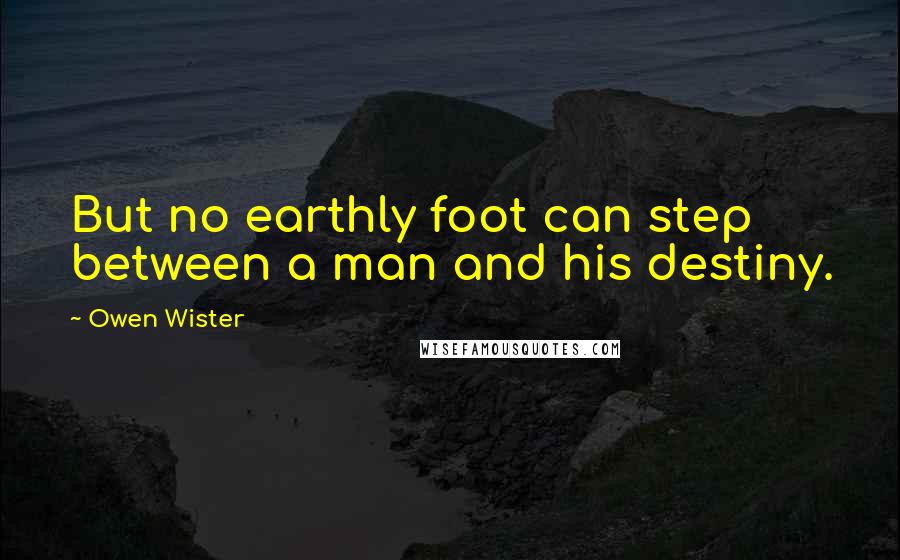 But no earthly foot can step between a man and his destiny.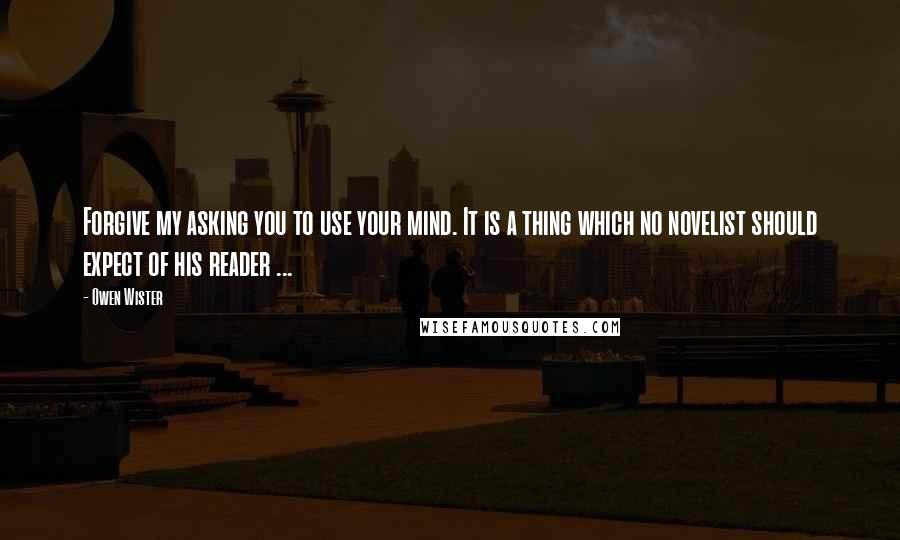 Forgive my asking you to use your mind. It is a thing which no novelist should expect of his reader ...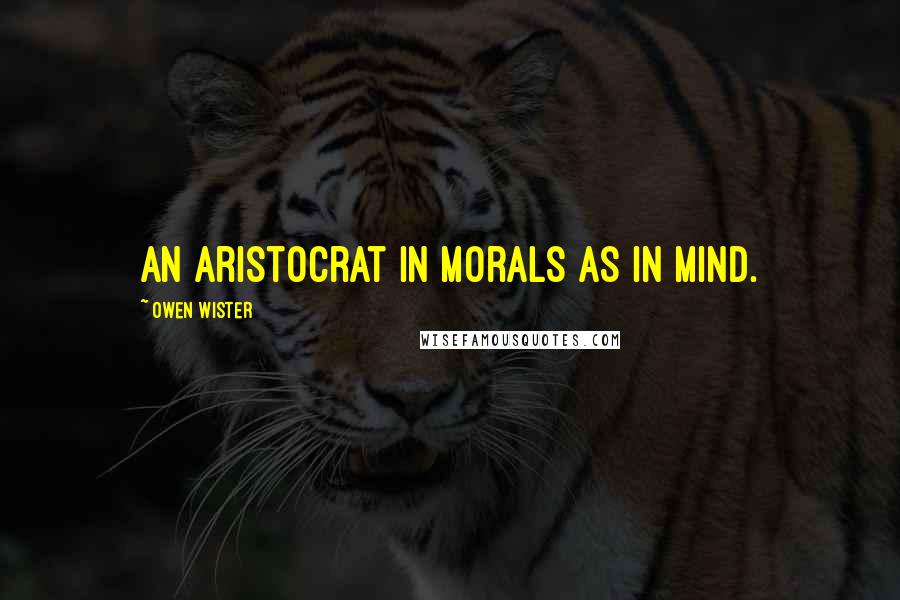 An aristocrat in morals as in mind.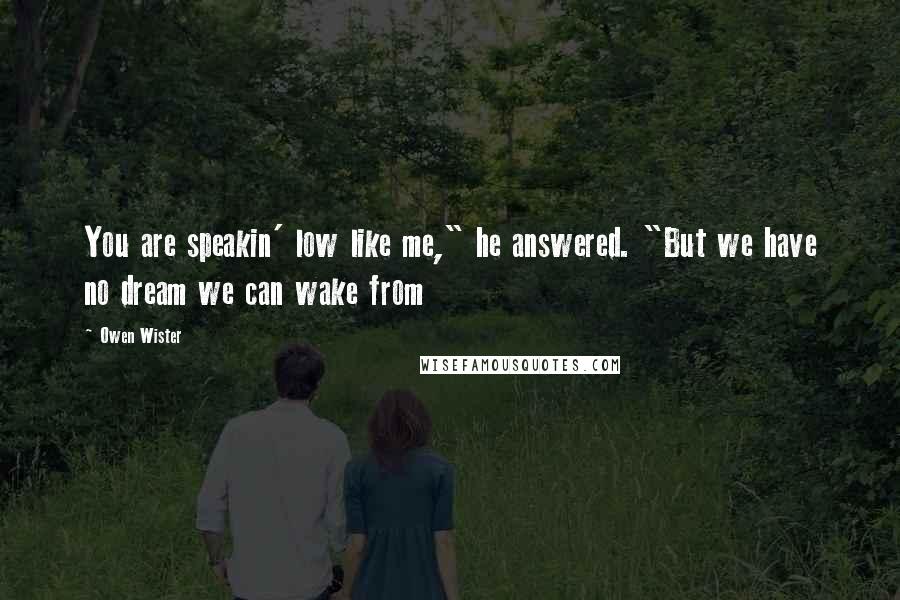 You are speakin' low like me," he answered. "But we have no dream we can wake from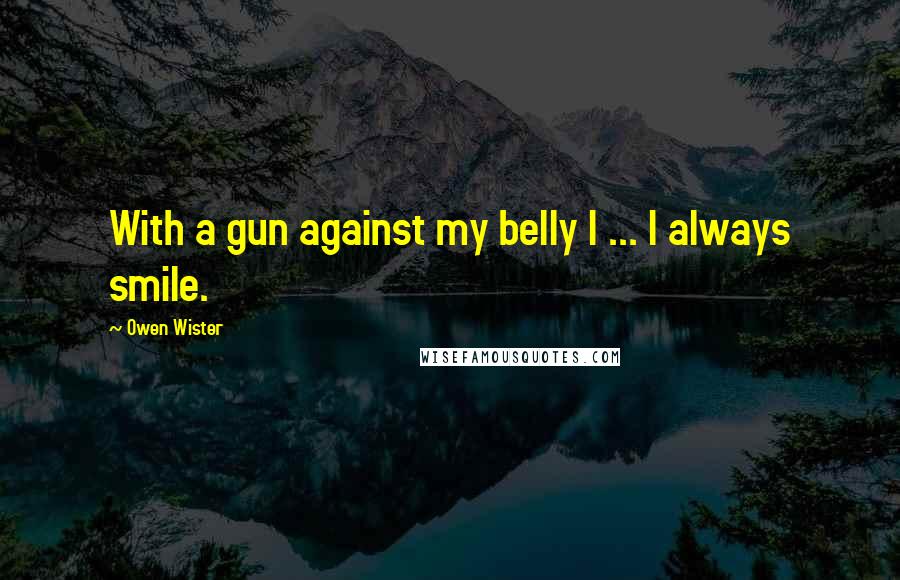 With a gun against my belly I ... I always smile.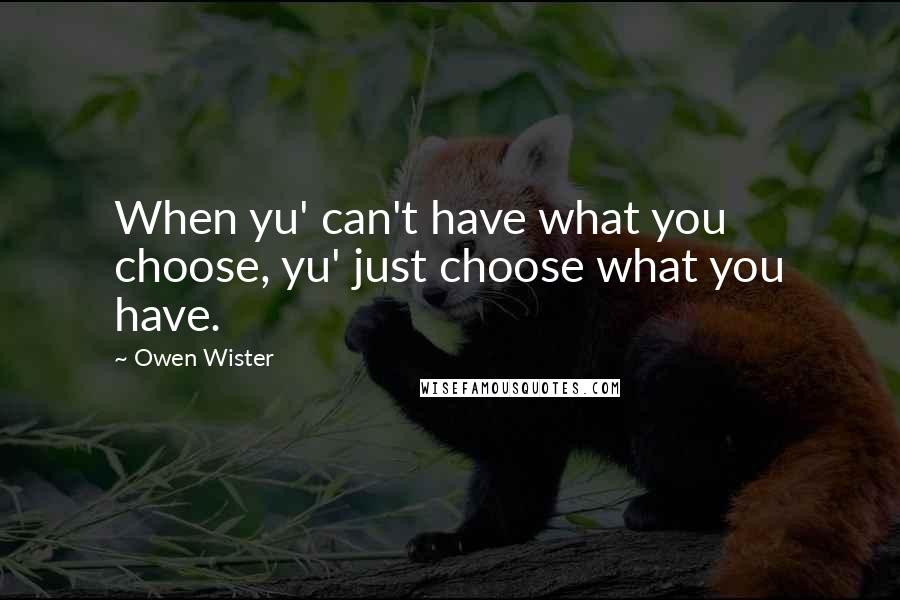 When yu' can't have what you choose, yu' just choose what you have.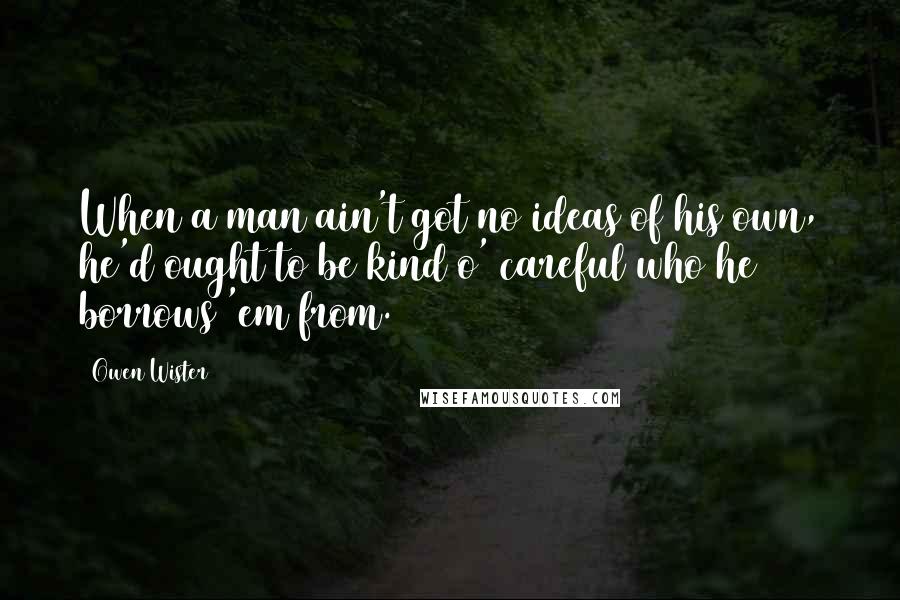 When a man ain't got no ideas of his own, he'd ought to be kind o' careful who he borrows 'em from.