Mk. Quotes
Top 4 wise famous quotes and sayings by Mk.
Never underestimate the mind of a schizophrenic for it is powerful and it is symbolic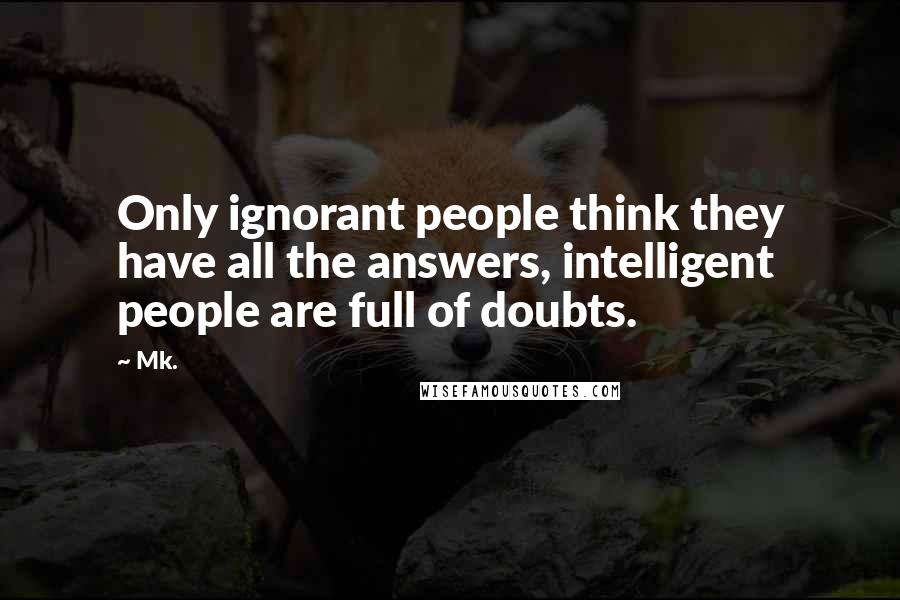 Only ignorant people think they have all the answers, intelligent people are full of doubts.
I may not understand your situation but I understand hurt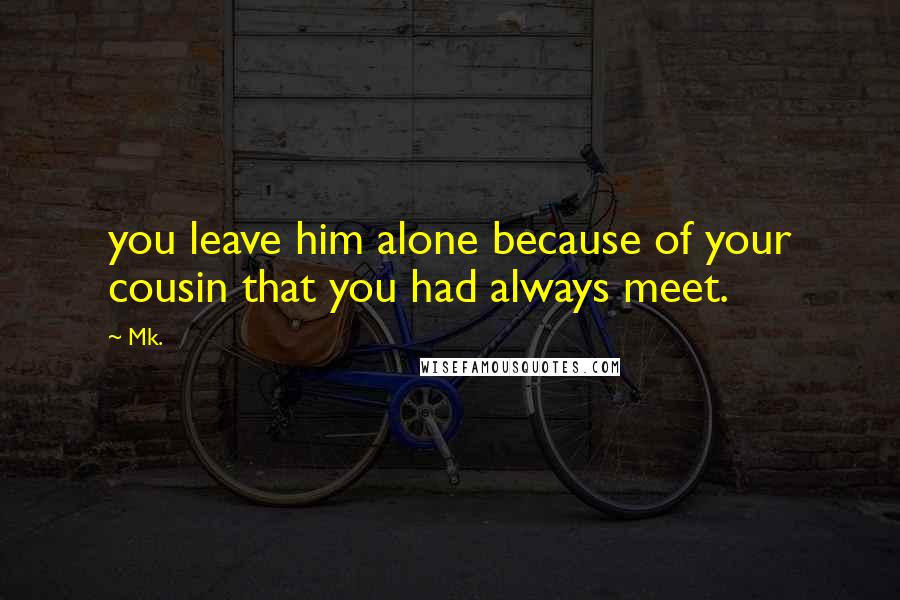 you leave him alone because of your cousin that you had always meet.