Michael J. Collins Quotes
Top 4 wise famous quotes and sayings by Michael J. Collins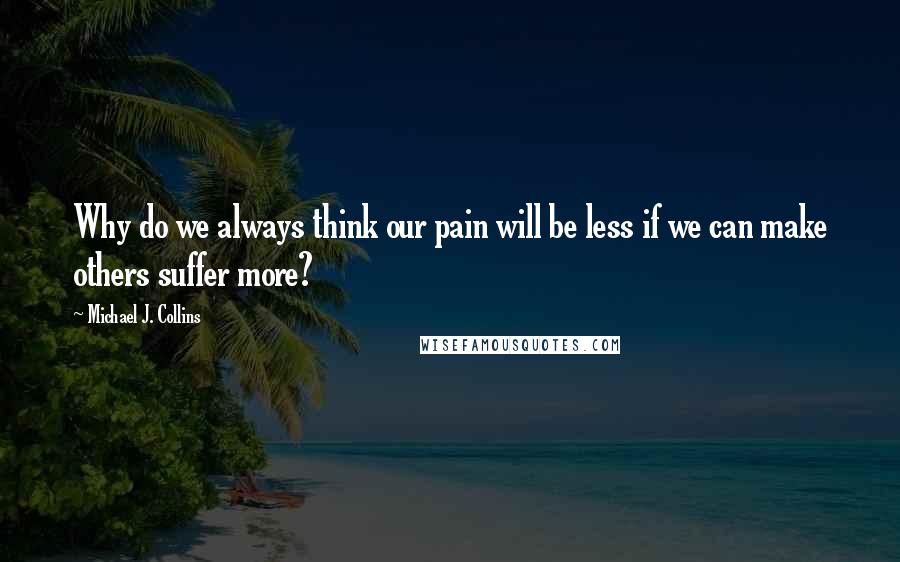 Why do we always think our pain will be less if we can make others suffer more?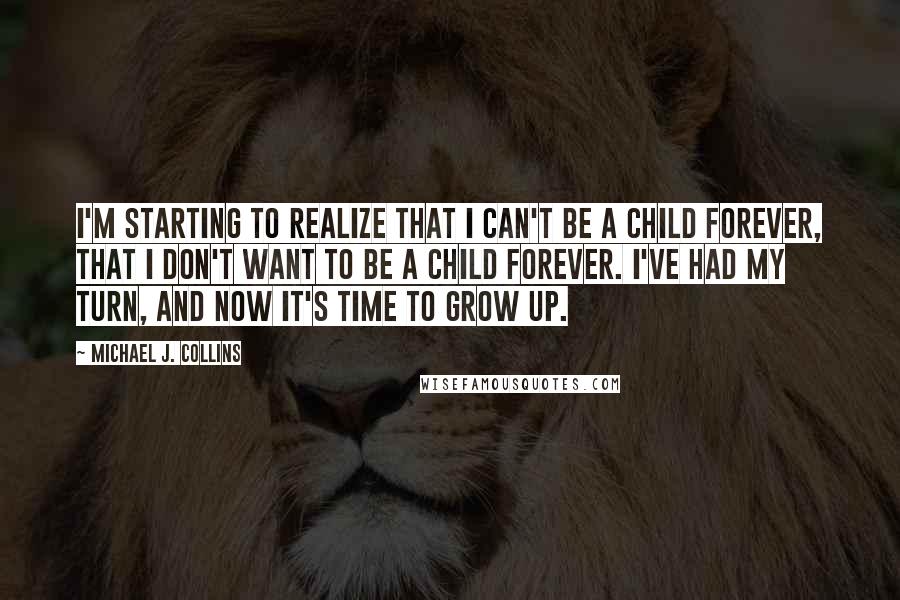 I'm starting to realize that I can't be a child forever, that I don't want to be a child forever. I've had my turn, and now it's time to grow up.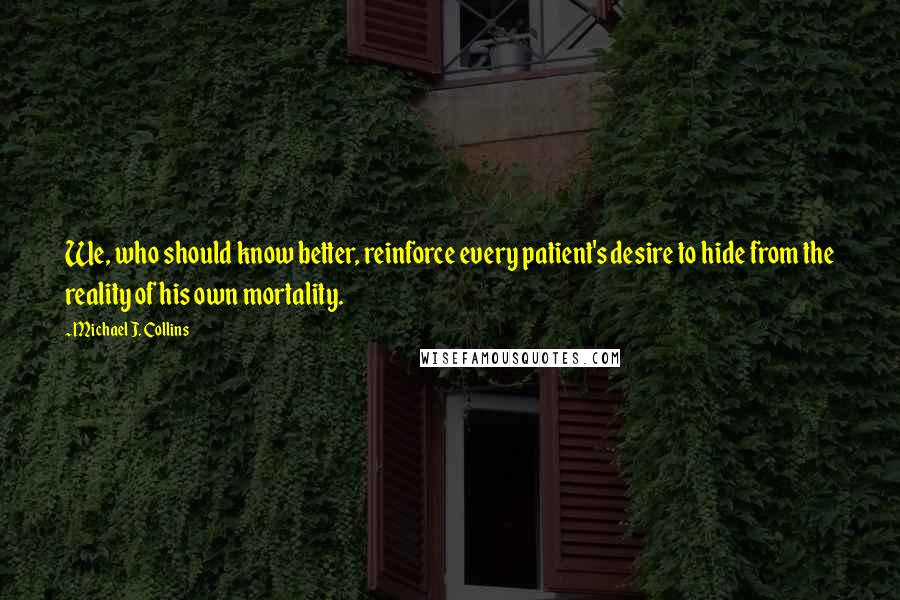 We, who should know better, reinforce every patient's desire to hide from the reality of his own mortality.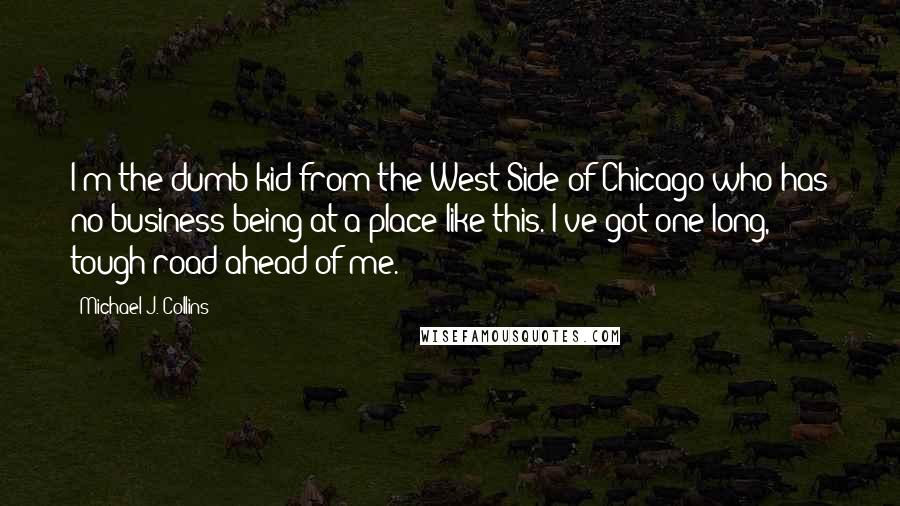 I'm the dumb kid from the West Side of Chicago who has no business being at a place like this. I've got one long, tough road ahead of me.