Meredith Wild Quotes
Top 31 wise famous quotes and sayings by Meredith Wild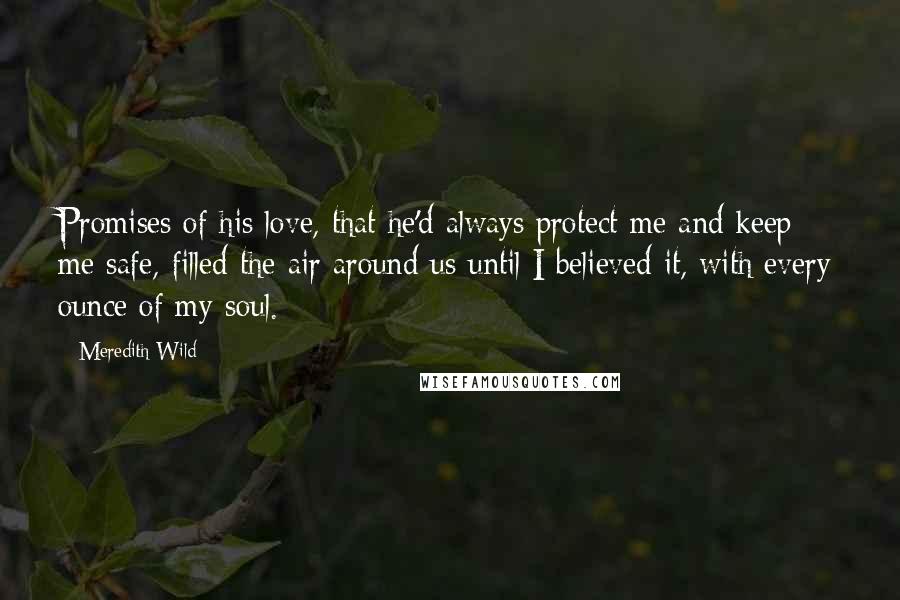 Promises of his love, that he'd always protect me and keep me safe, filled the air around us until I believed it, with every ounce of my soul.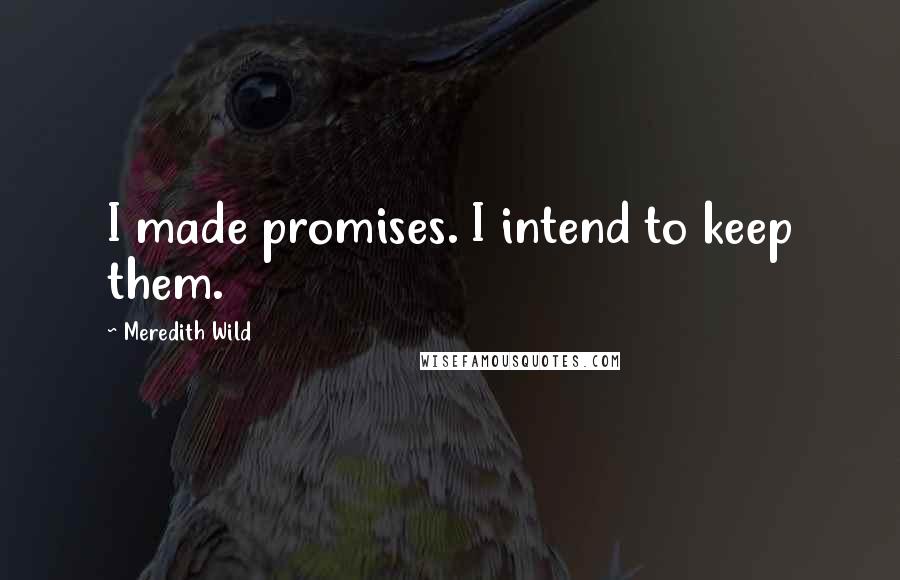 I made promises. I intend to keep them.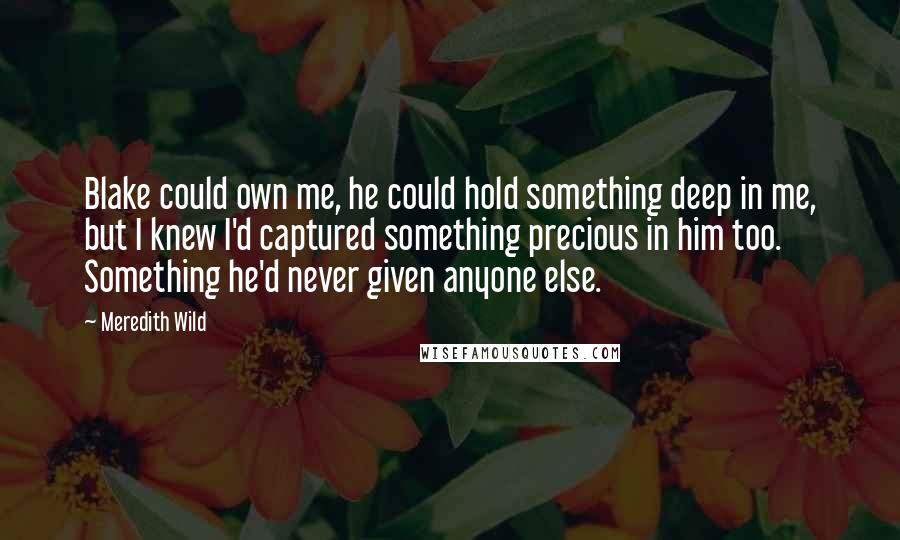 Blake could own me, he could hold something deep in me, but I knew I'd captured something precious in him too. Something he'd never given anyone else.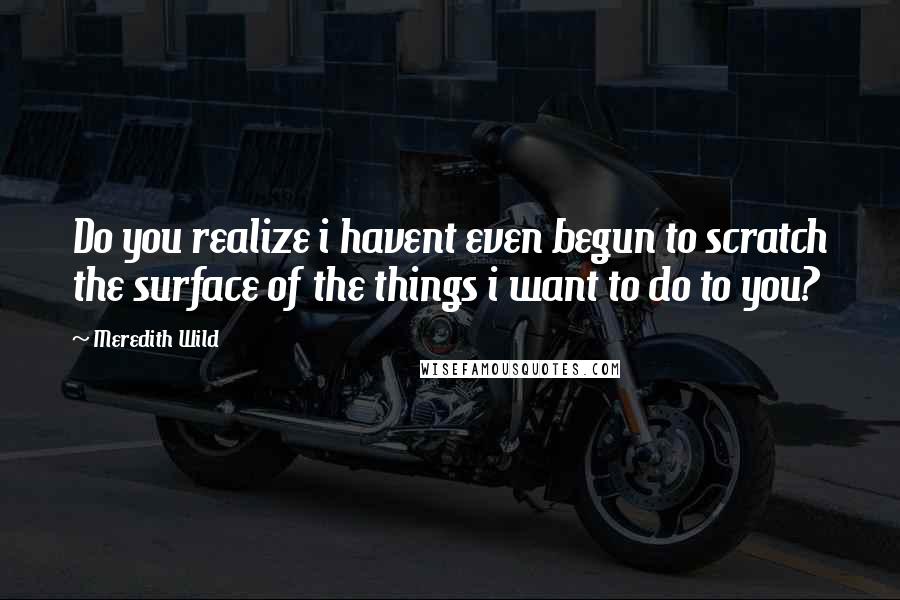 Do you realize i havent even begun to scratch the surface of the things i want to do to you?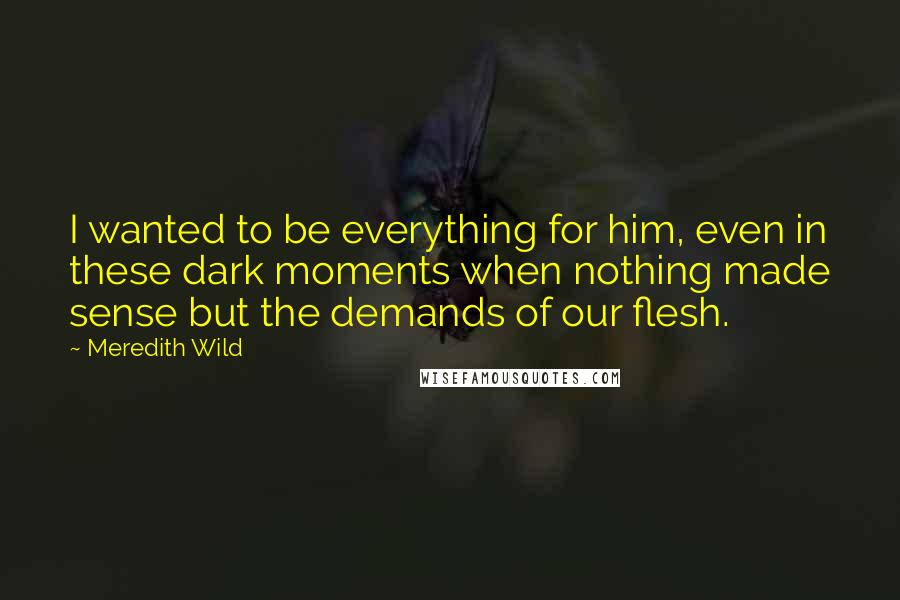 I wanted to be everything for him, even in these dark moments when nothing made sense but the demands of our flesh.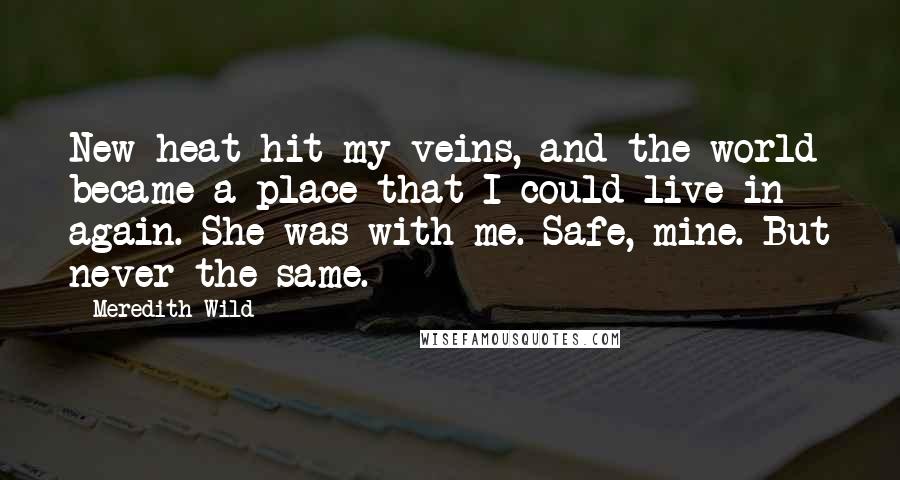 New heat hit my veins, and the world became a place that I could live in again. She was with me. Safe, mine. But never the same.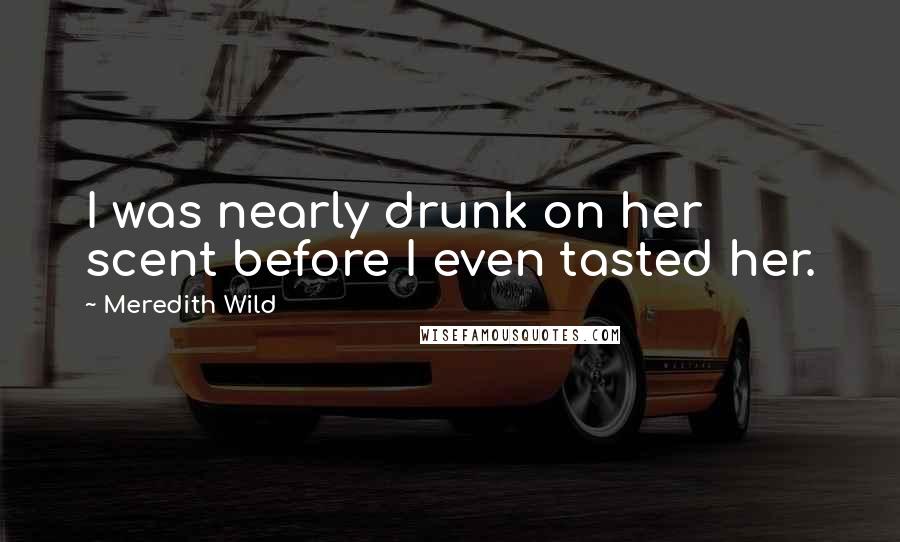 I was nearly drunk on her scent before I even tasted her.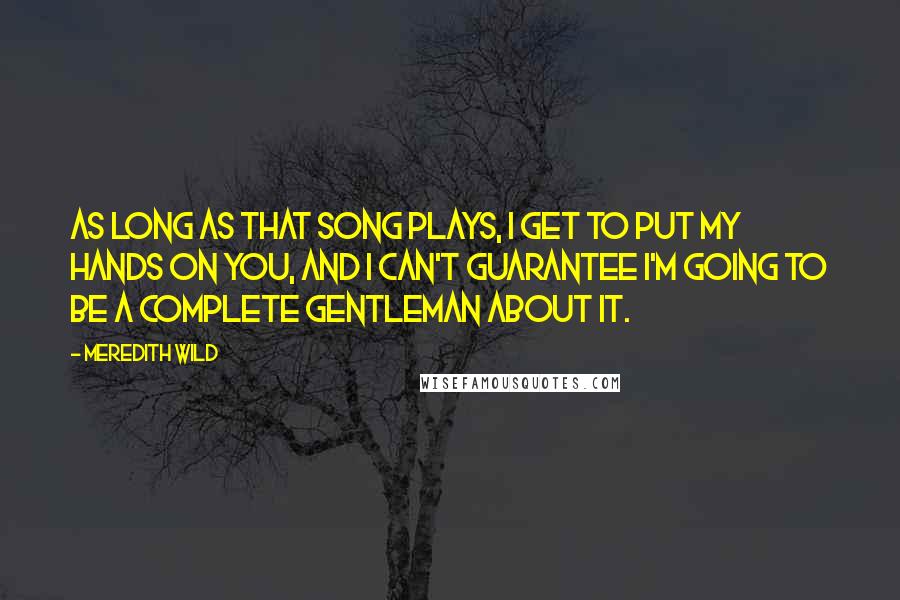 As long as that song plays, I get to put my hands on you, and I can't guarantee I'm going to be a complete gentleman about it.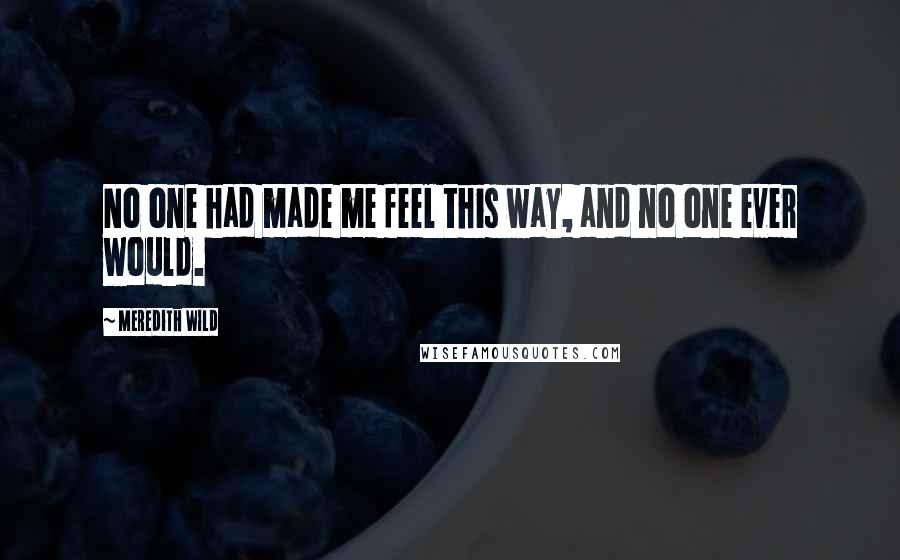 No one had made me feel this way, and no one ever would.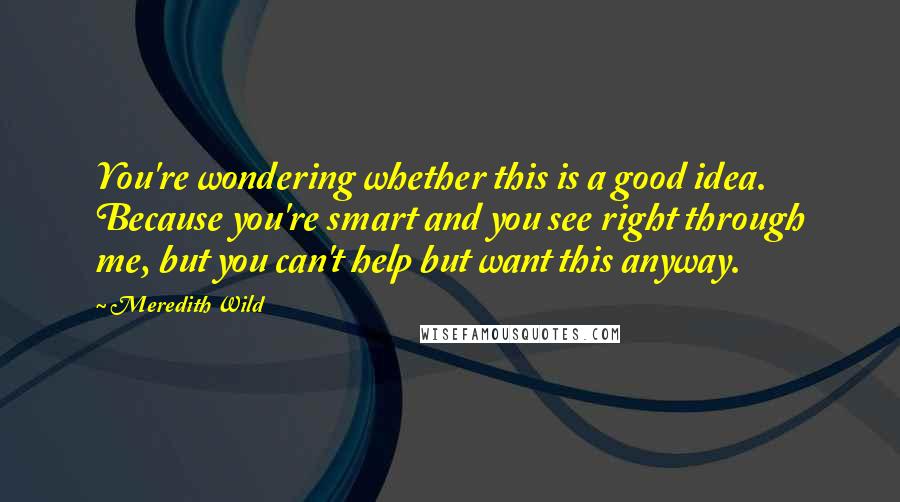 You're wondering whether this is a good idea. Because you're smart and you see right through me, but you can't help but want this anyway.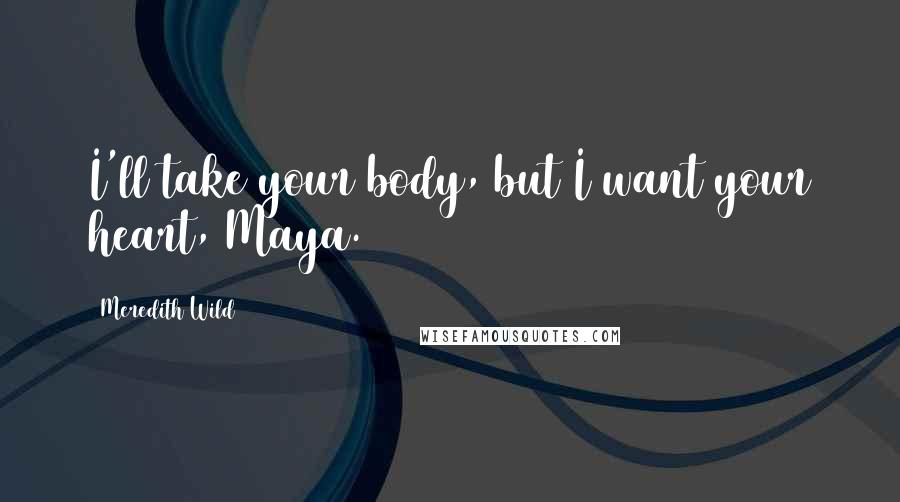 I'll take your body, but I want your heart, Maya.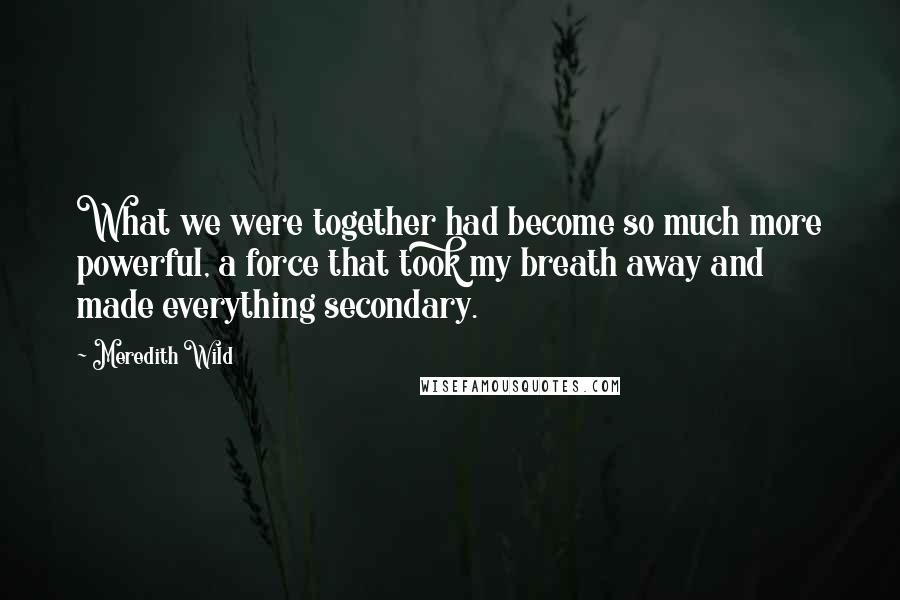 What we were together had become so much more powerful, a force that took my breath away and made everything secondary.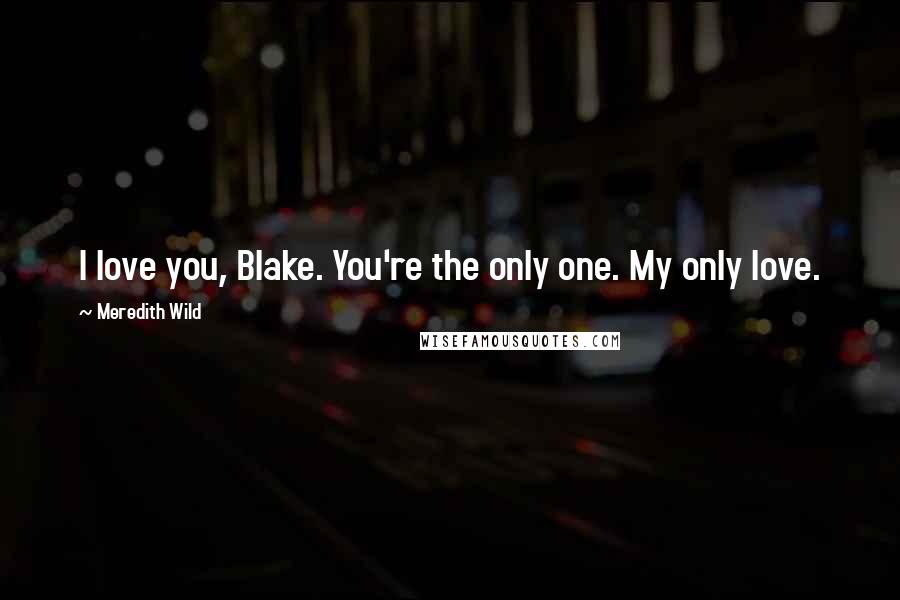 I love you, Blake. You're the only one. My only love.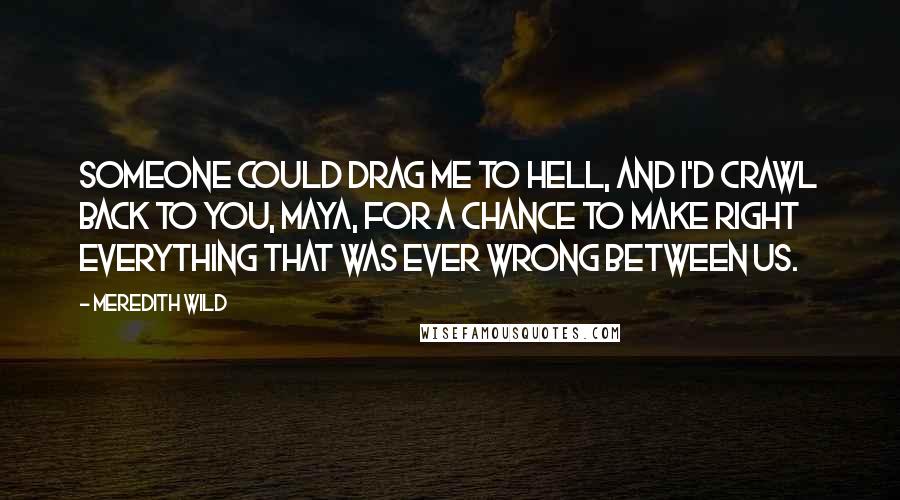 Someone could drag me to hell, and I'd crawl back to you, Maya, for a chance to make right everything that was ever wrong between us.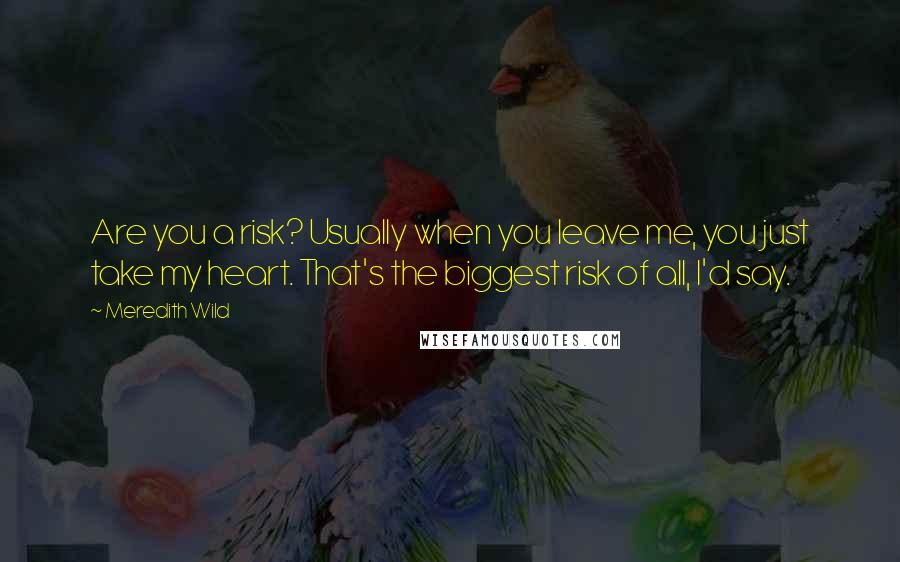 Are you a risk? Usually when you leave me, you just take my heart. That's the biggest risk of all, I'd say.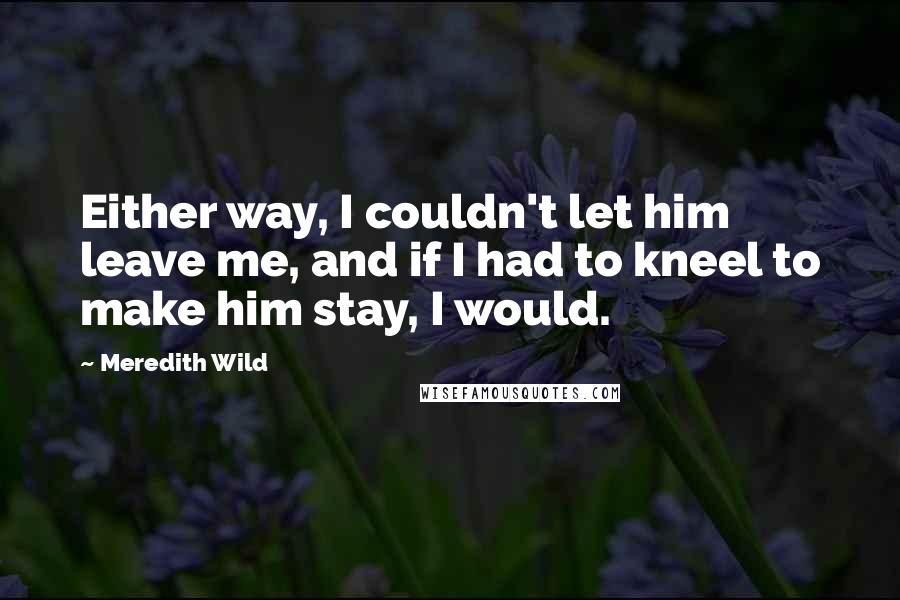 Either way, I couldn't let him leave me, and if I had to kneel to make him stay, I would.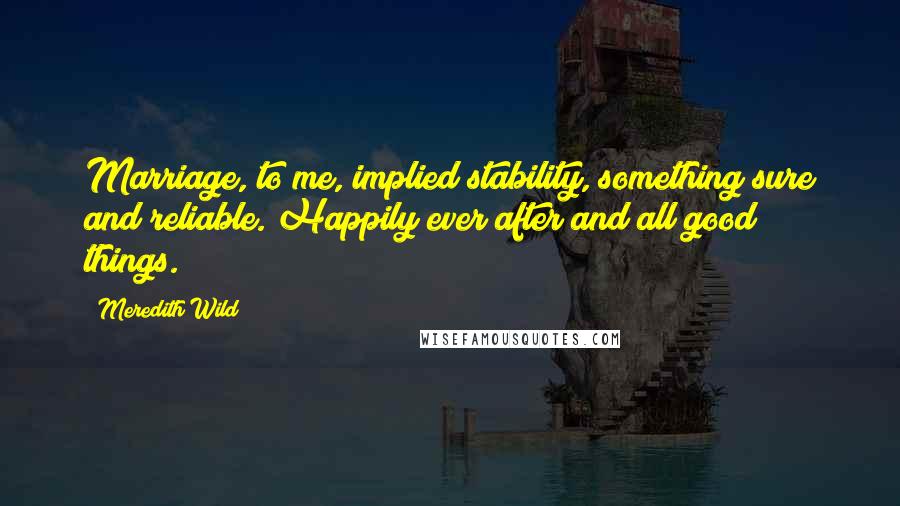 Marriage, to me, implied stability, something sure and reliable. Happily ever after and all good things.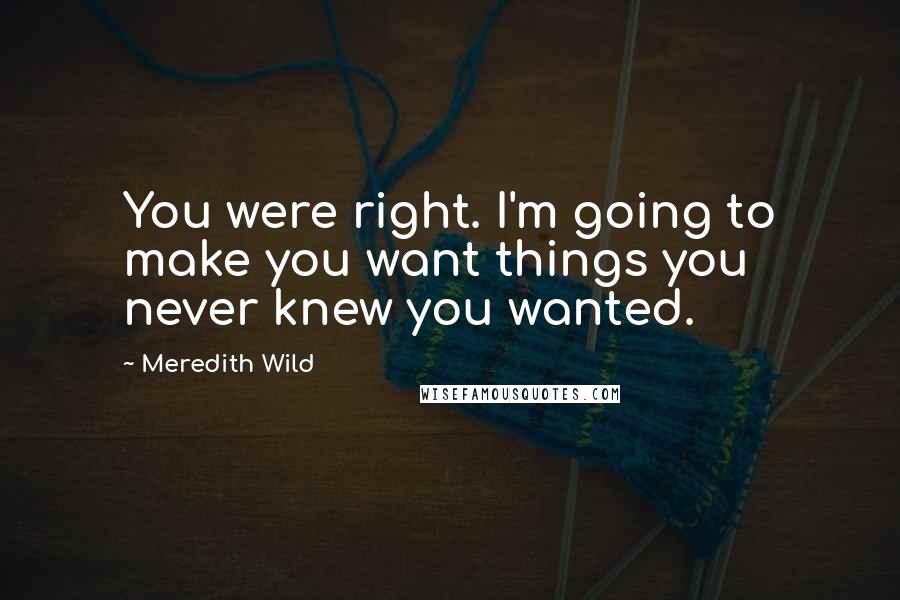 You were right. I'm going to make you want things you never knew you wanted.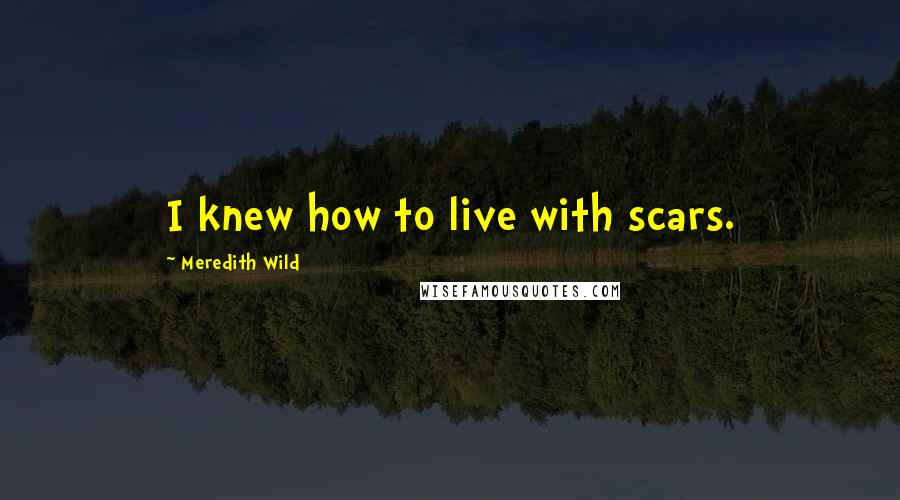 I knew how to live with scars.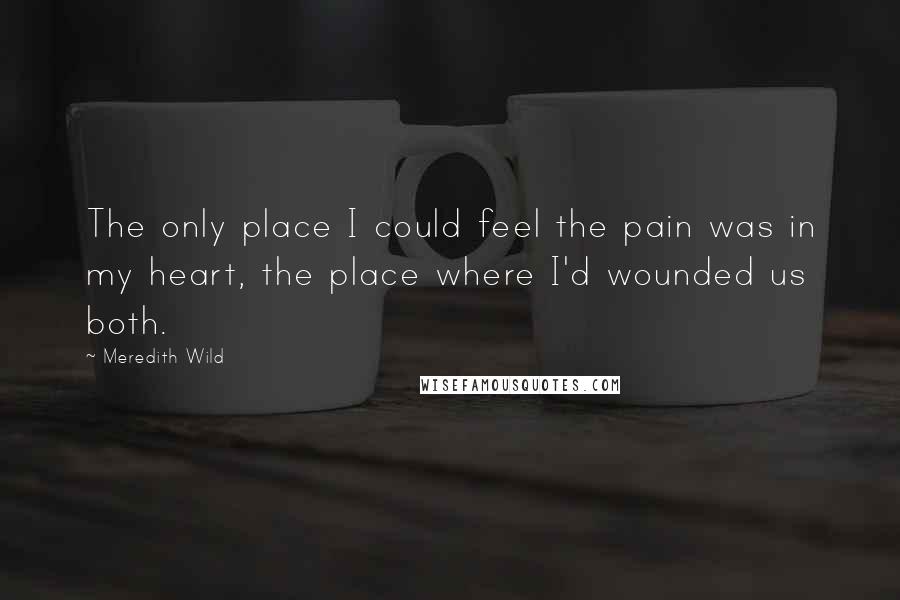 The only place I could feel the pain was in my heart, the place where I'd wounded us both.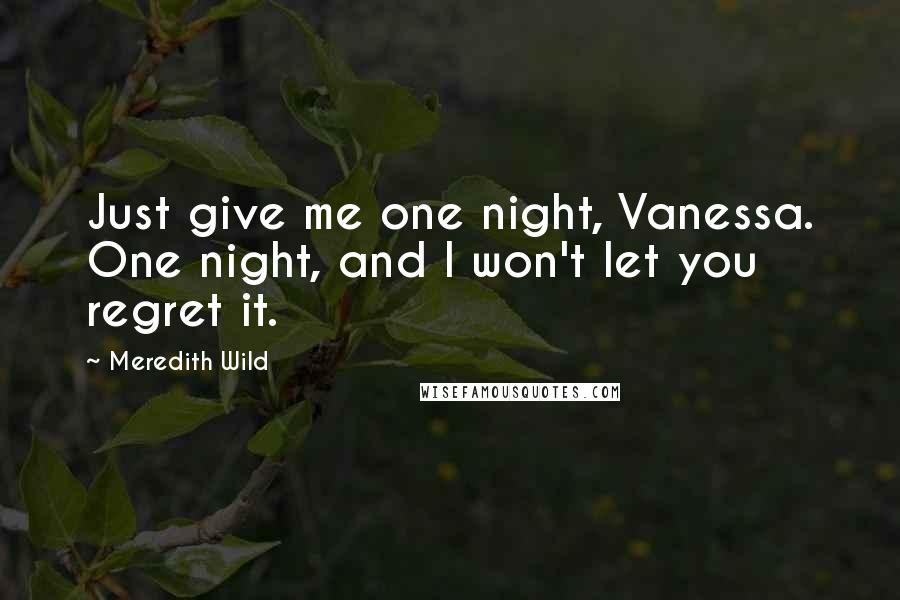 Just give me one night, Vanessa. One night, and I won't let you regret it.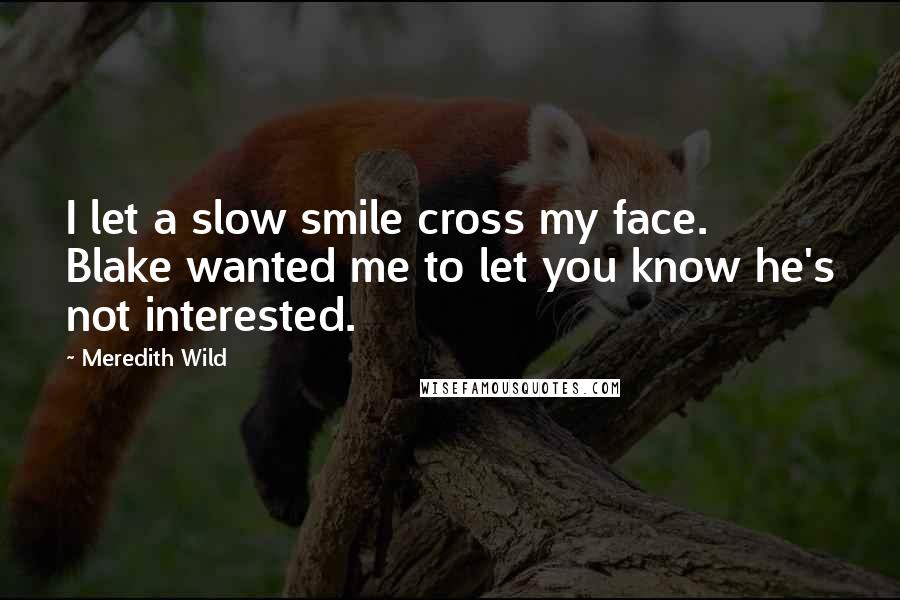 I let a slow smile cross my face. Blake wanted me to let you know he's not interested.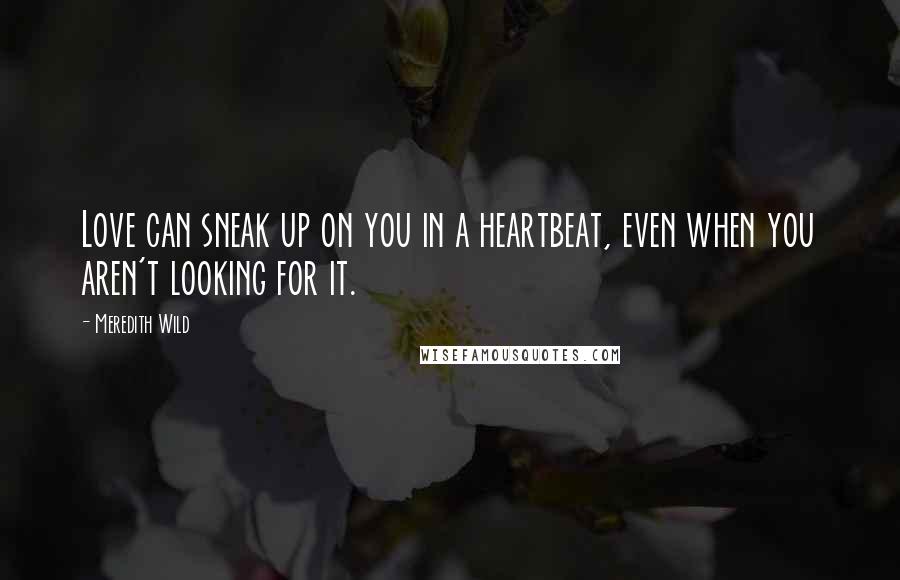 Love can sneak up on you in a heartbeat, even when you aren't looking for it.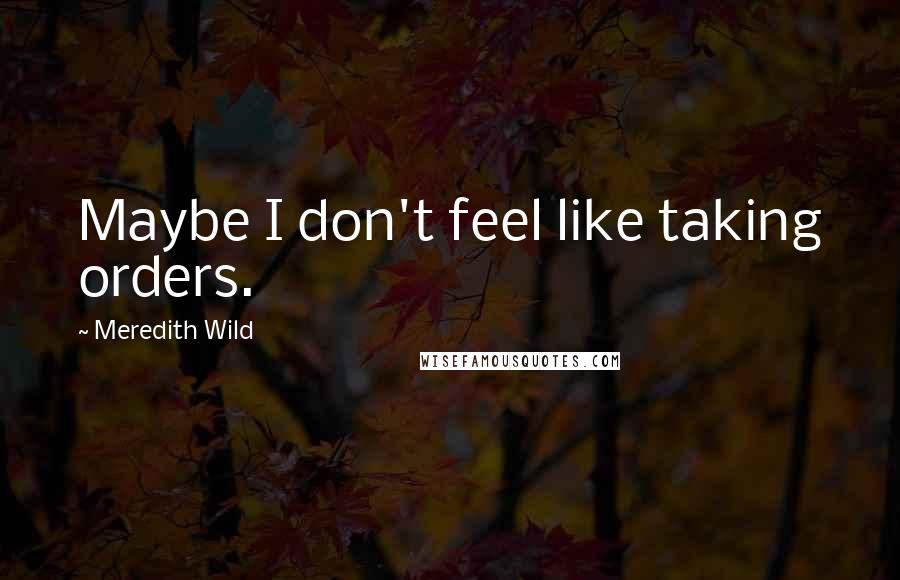 Maybe I don't feel like taking orders.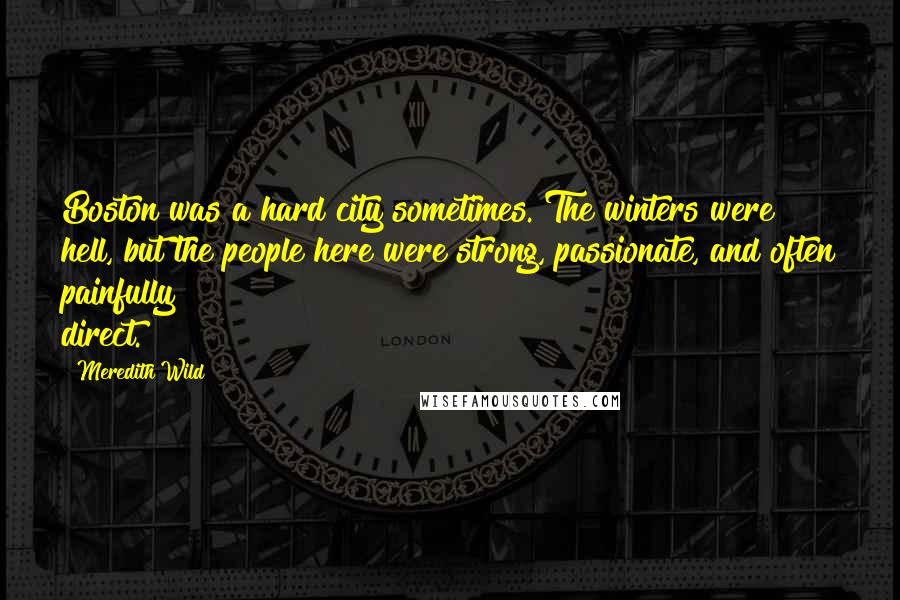 Boston was a hard city sometimes. The winters were hell, but the people here were strong, passionate, and often painfully direct.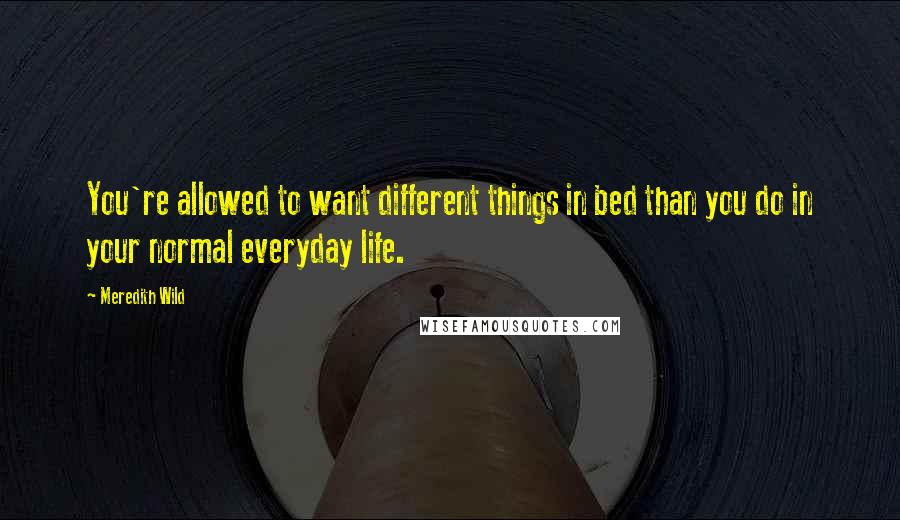 You're allowed to want different things in bed than you do in your normal everyday life.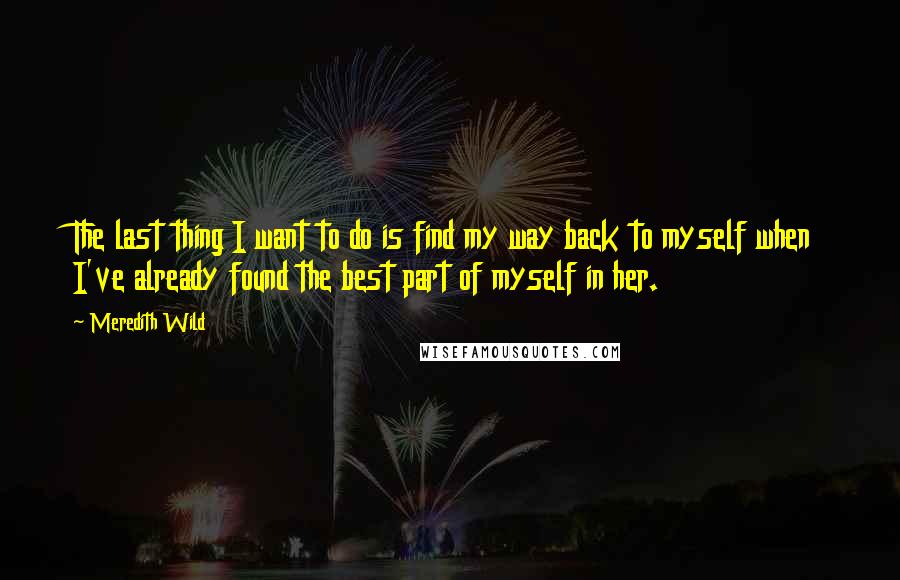 The last thing I want to do is find my way back to myself when I've already found the best part of myself in her.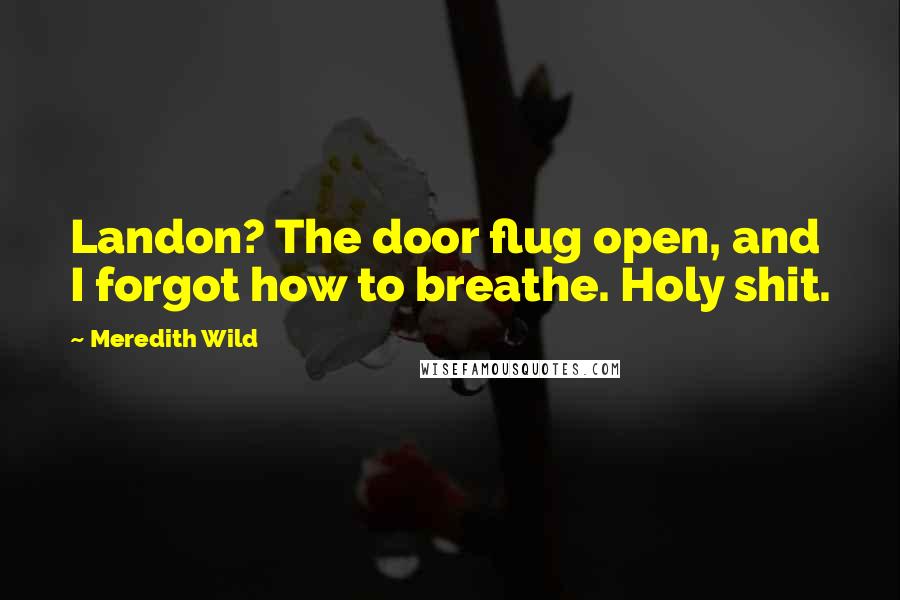 Landon? The door flug open, and I forgot how to breathe. Holy shit.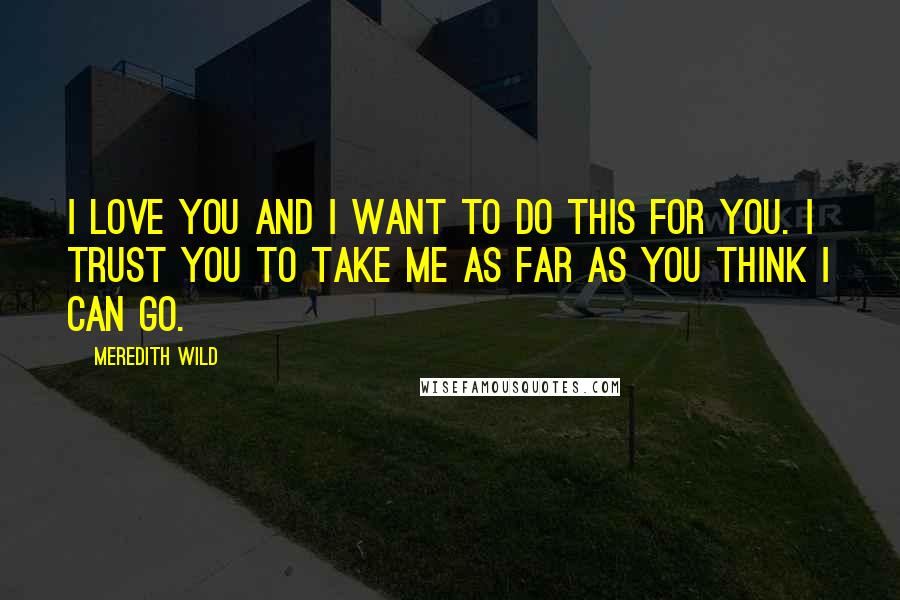 I love you and I want to do this for you. I trust you to take me as far as you think I can go.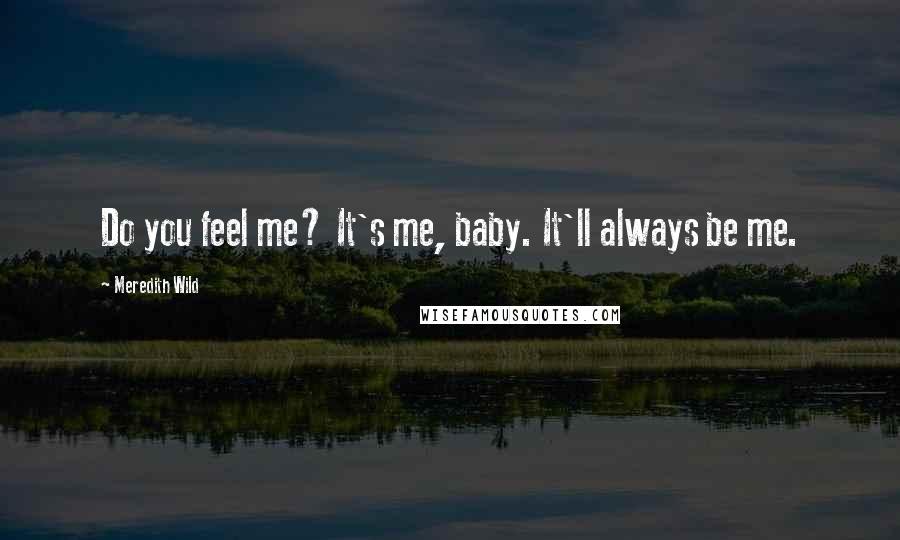 Do you feel me? It's me, baby. It'll always be me.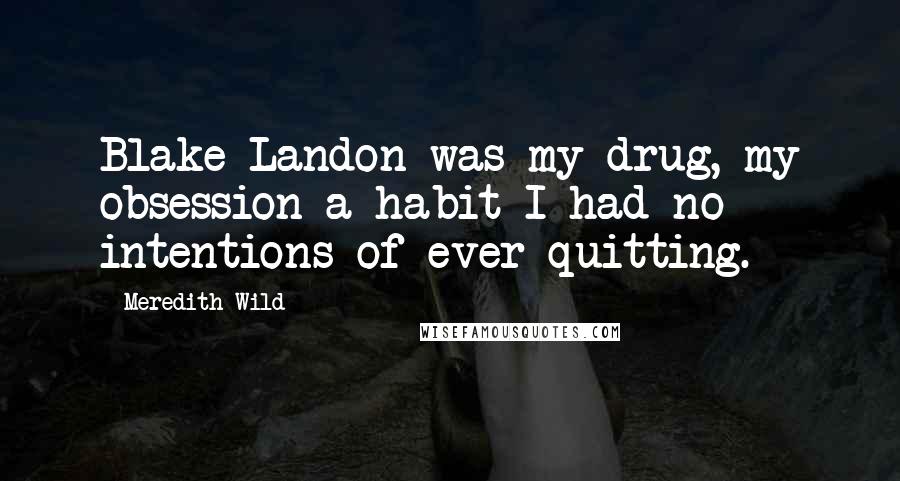 Blake Landon was my drug, my obsession-a habit I had no intentions of ever quitting.