Meredith Schorr Quotes
Top 6 wise famous quotes and sayings by Meredith Schorr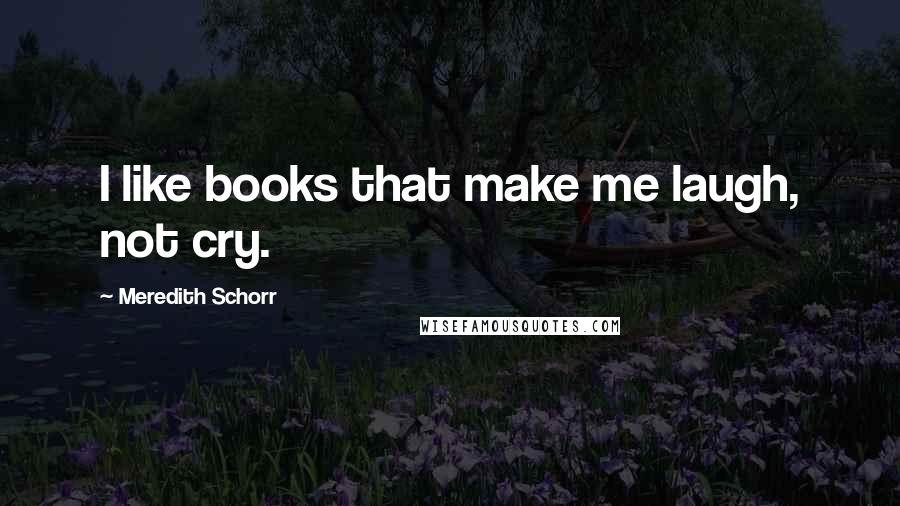 I like books that make me laugh, not cry.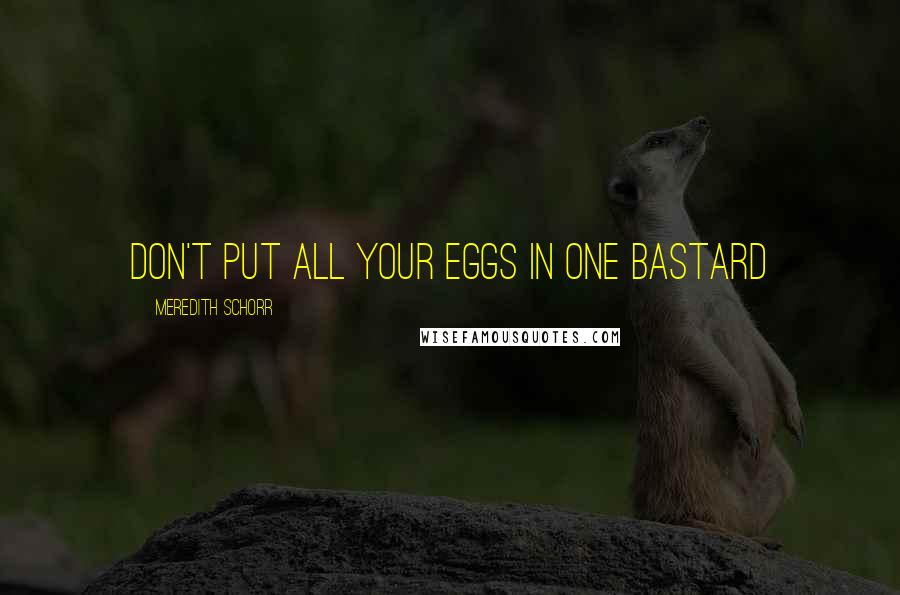 don't put all your eggs in one bastard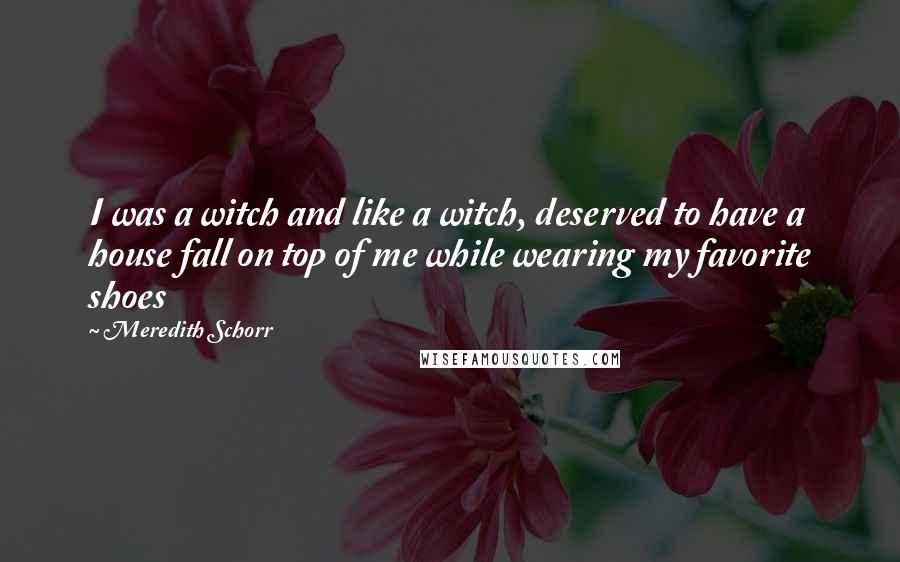 I was a witch and like a witch, deserved to have a house fall on top of me while wearing my favorite shoes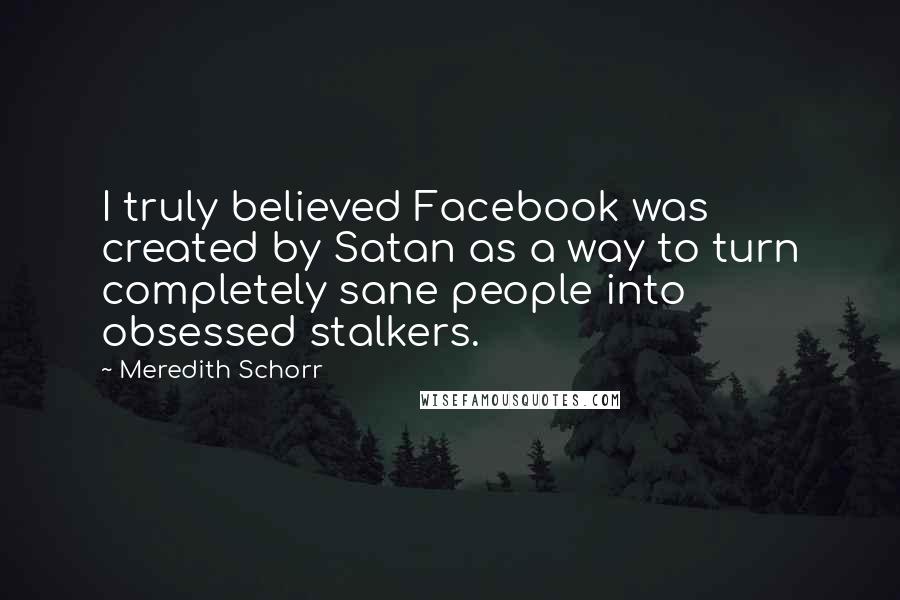 I truly believed Facebook was created by Satan as a way to turn completely sane people into obsessed stalkers.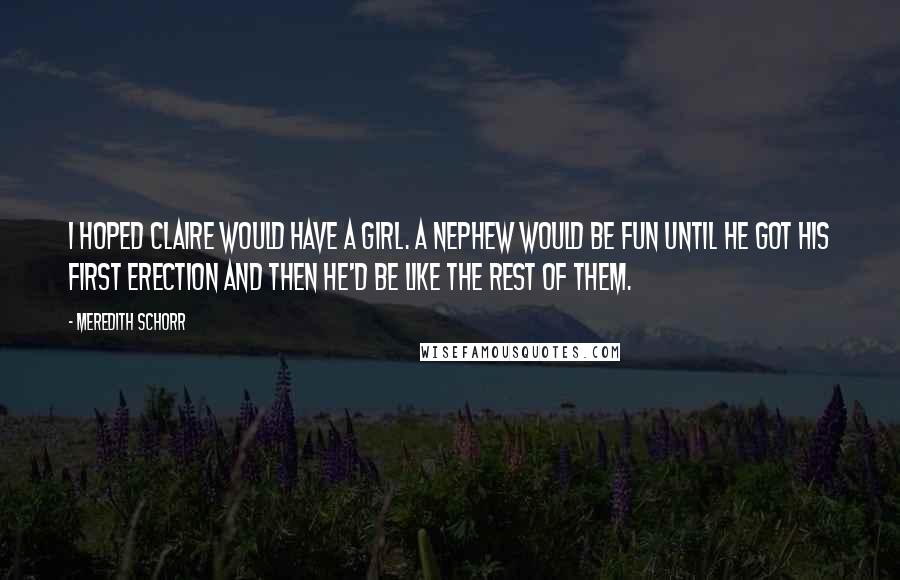 I hoped Claire would have a girl. A nephew would be fun until he got his first erection and then he'd be like the rest of them.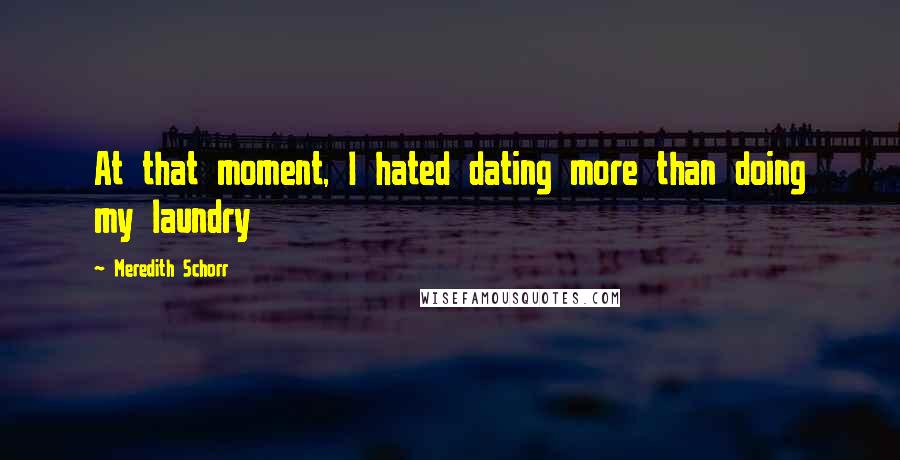 At that moment, I hated dating more than doing my laundry