Mary McLeod Bethune Quotes
Top 26 wise famous quotes and sayings by Mary McLeod Bethune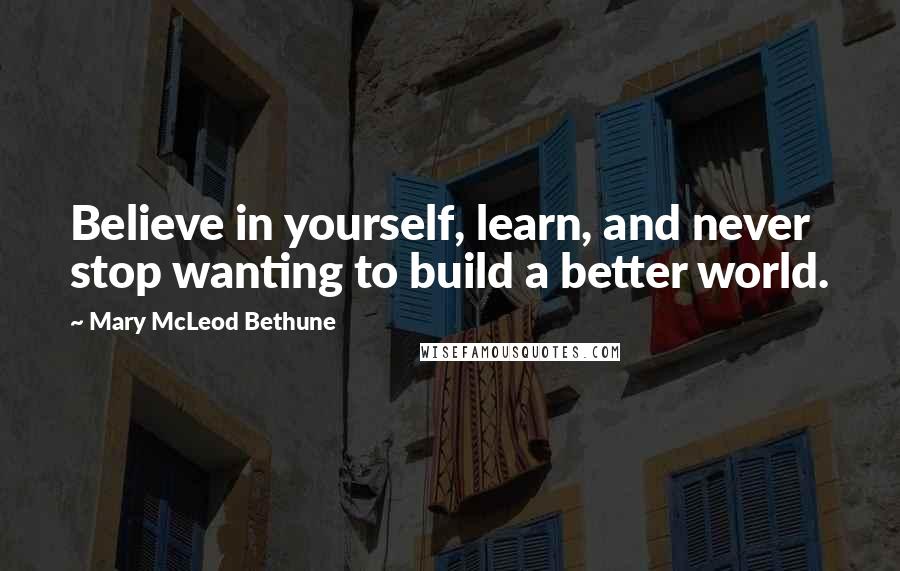 Believe in yourself, learn, and never stop wanting to build a better world.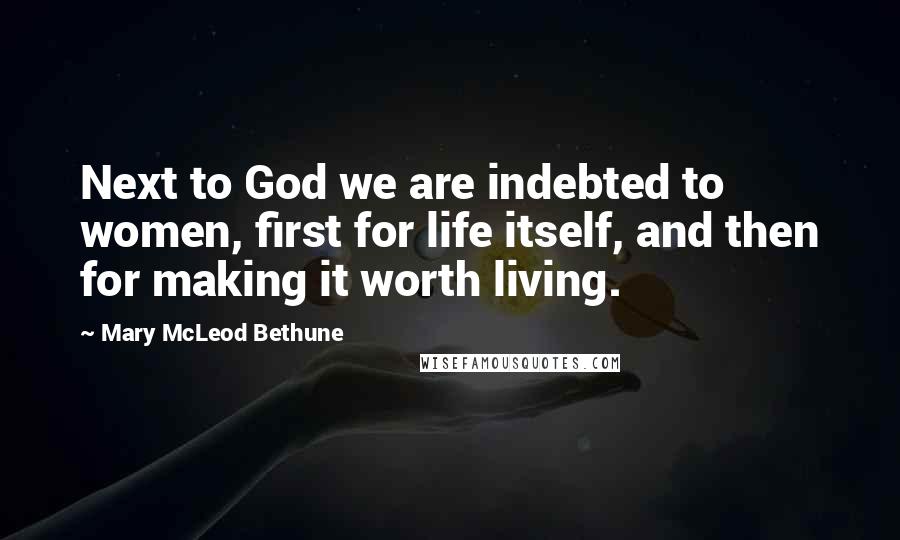 Next to God we are indebted to women, first for life itself, and then for making it worth living.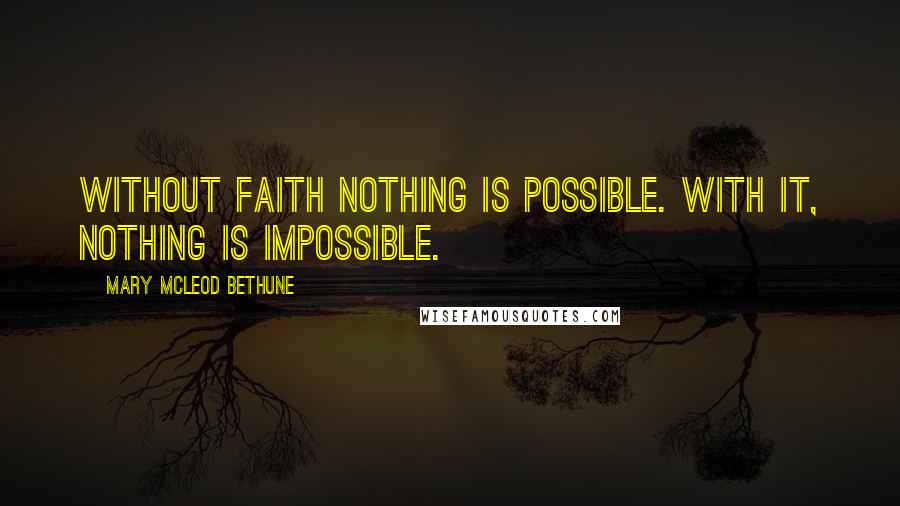 Without faith nothing is possible. With it, nothing is impossible.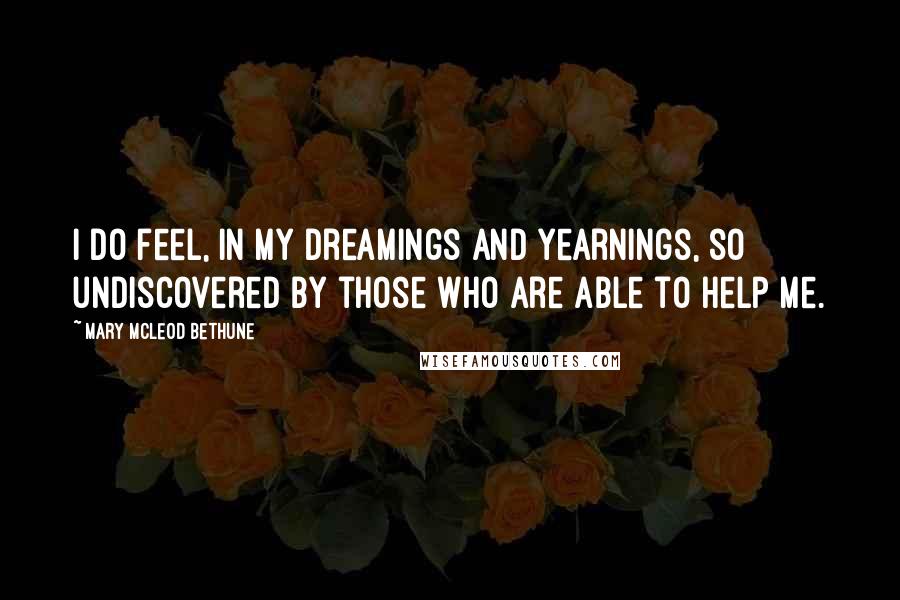 I do feel, in my dreamings and yearnings, so undiscovered by those who are able to help me.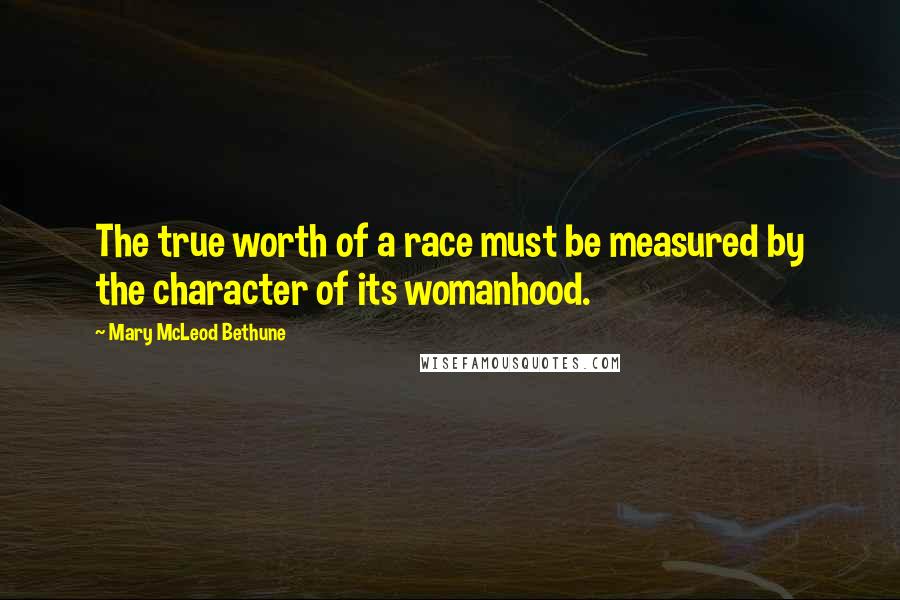 The true worth of a race must be measured by the character of its womanhood.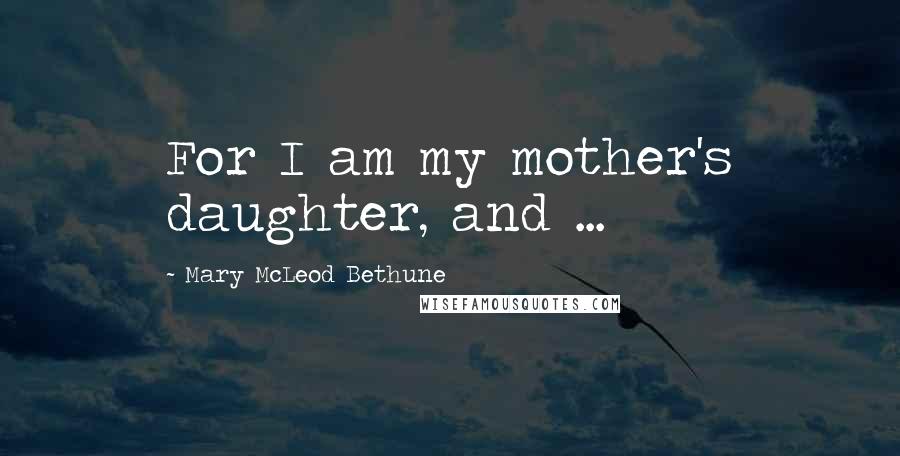 For I am my mother's daughter, and ...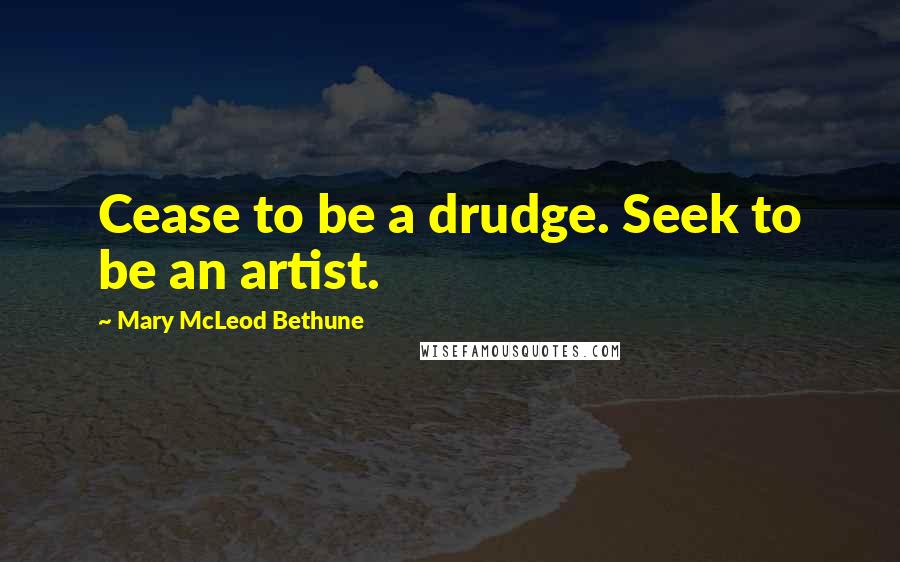 Cease to be a drudge. Seek to be an artist.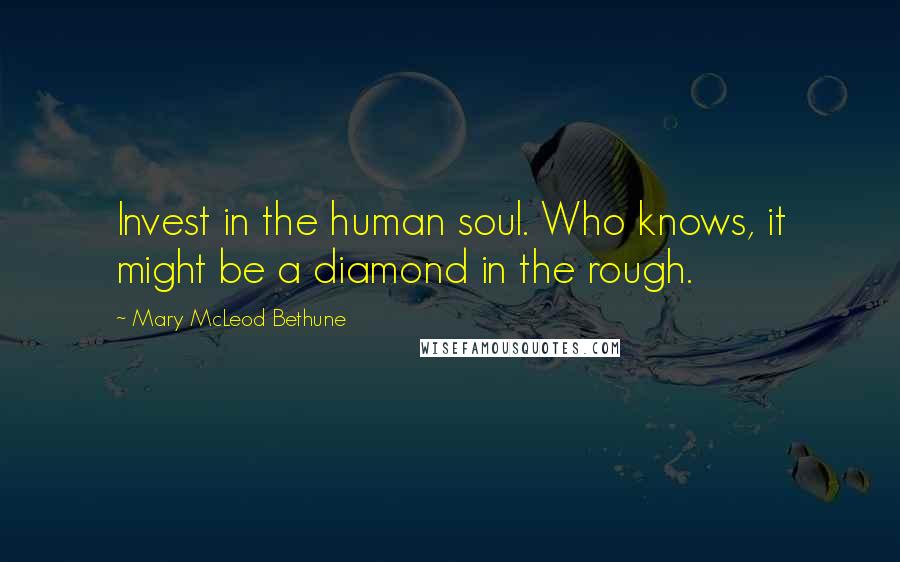 Invest in the human soul. Who knows, it might be a diamond in the rough.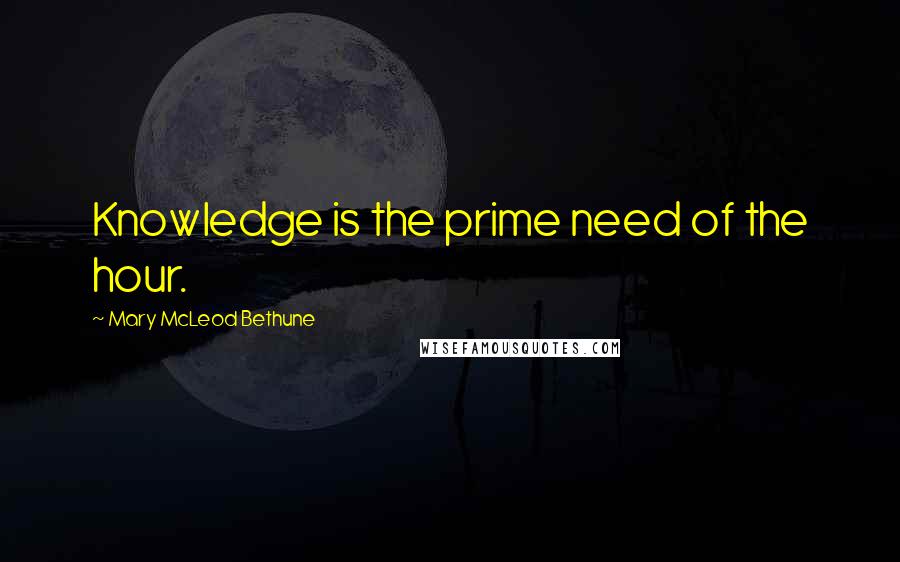 Knowledge is the prime need of the hour.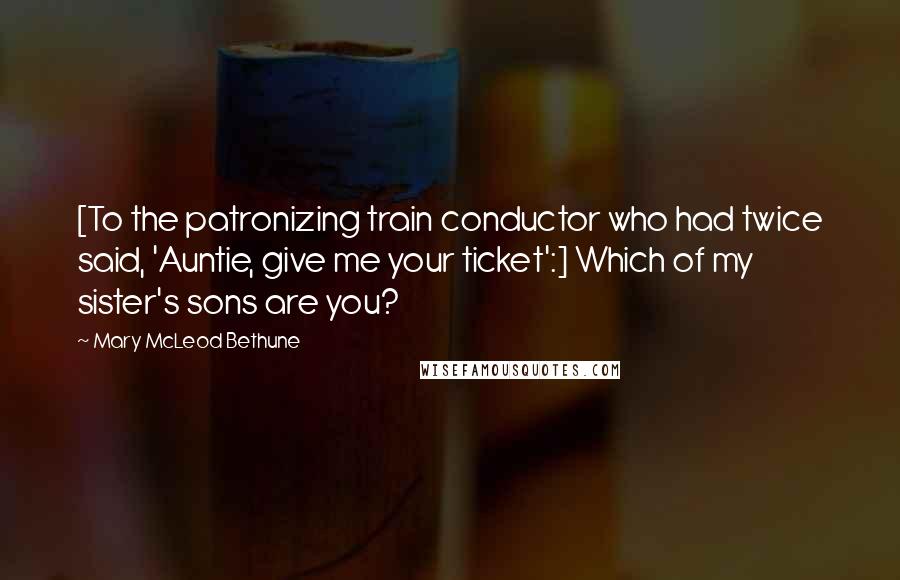 [To the patronizing train conductor who had twice said, 'Auntie, give me your ticket':] Which of my sister's sons are you?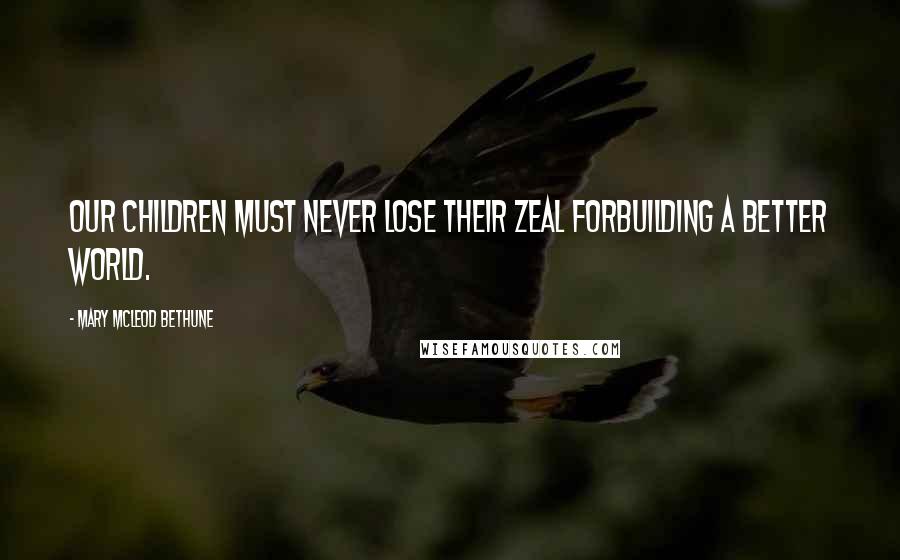 Our children must never lose their zeal for
building a better world.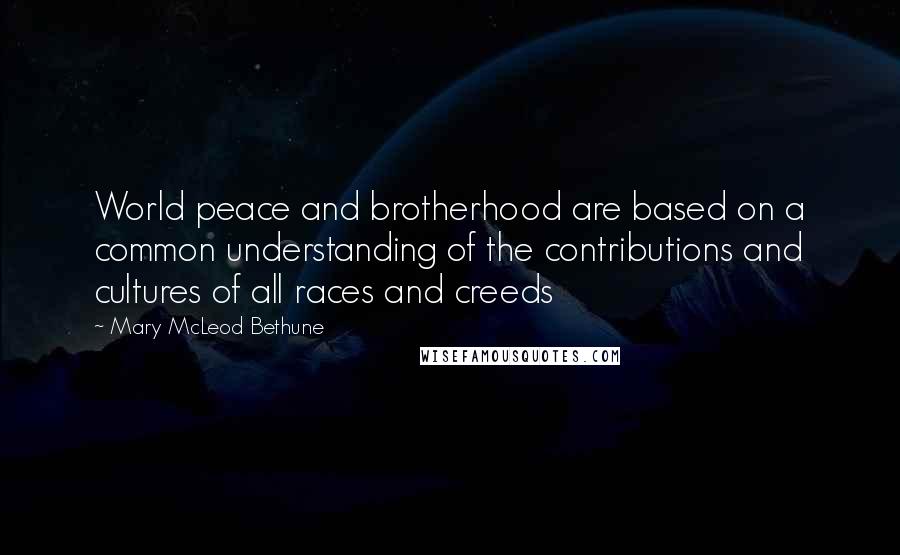 World peace and brotherhood are based on a common understanding of the contributions and cultures of all races and creeds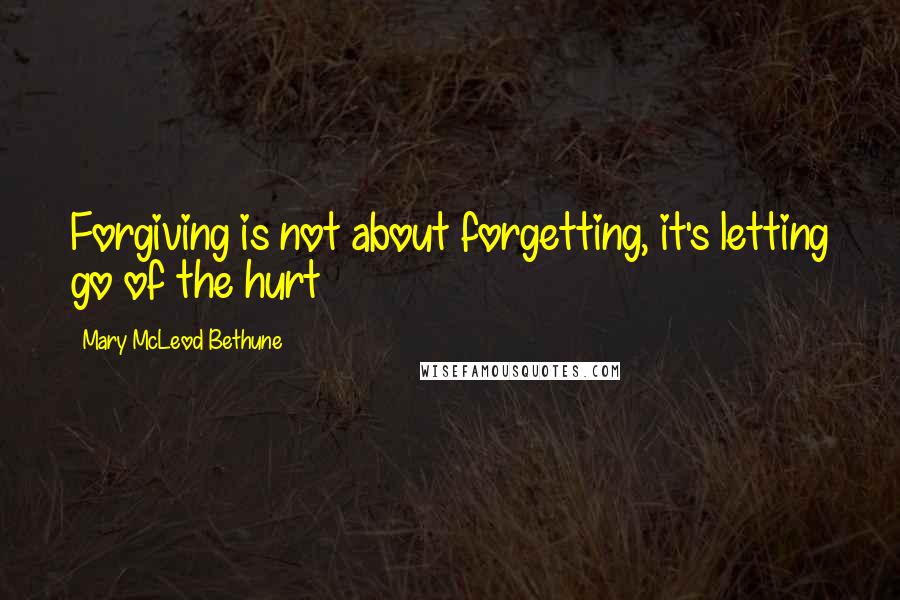 Forgiving is not about forgetting, it's letting go of the hurt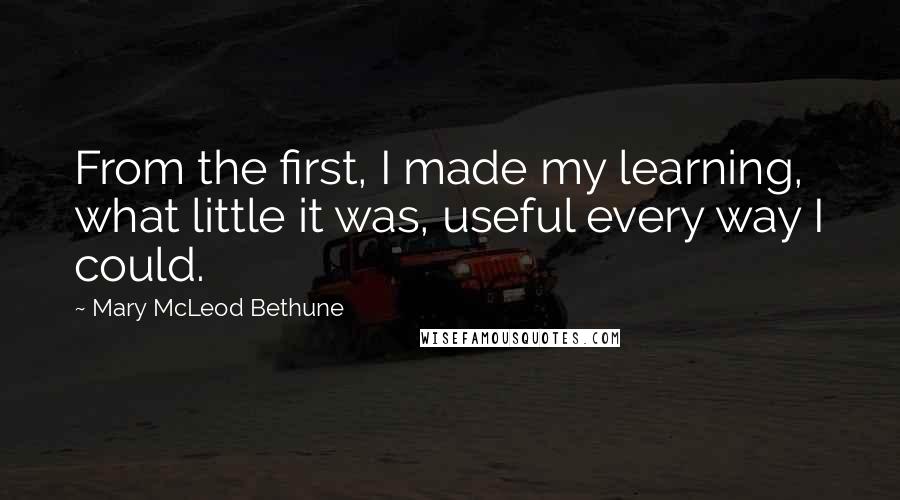 From the first, I made my learning, what little it was, useful every way I could.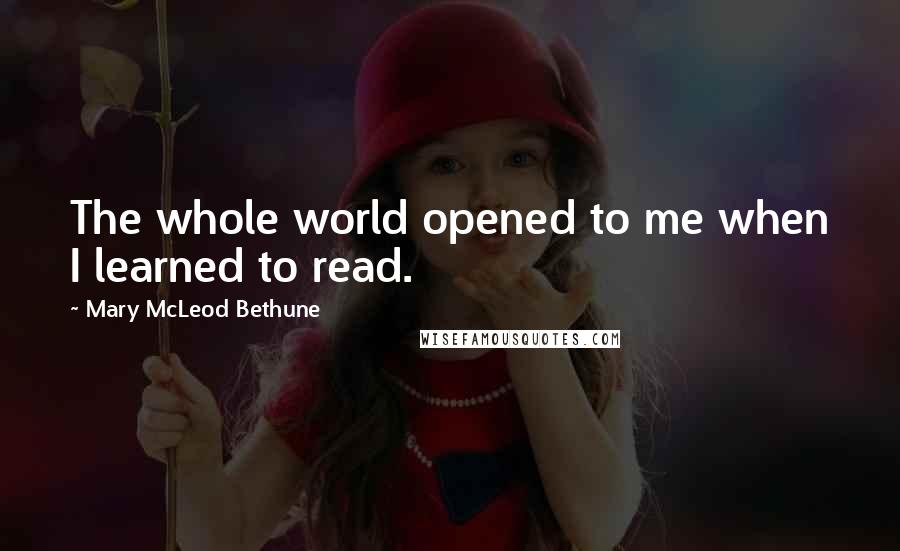 The whole world opened to me when I learned to read.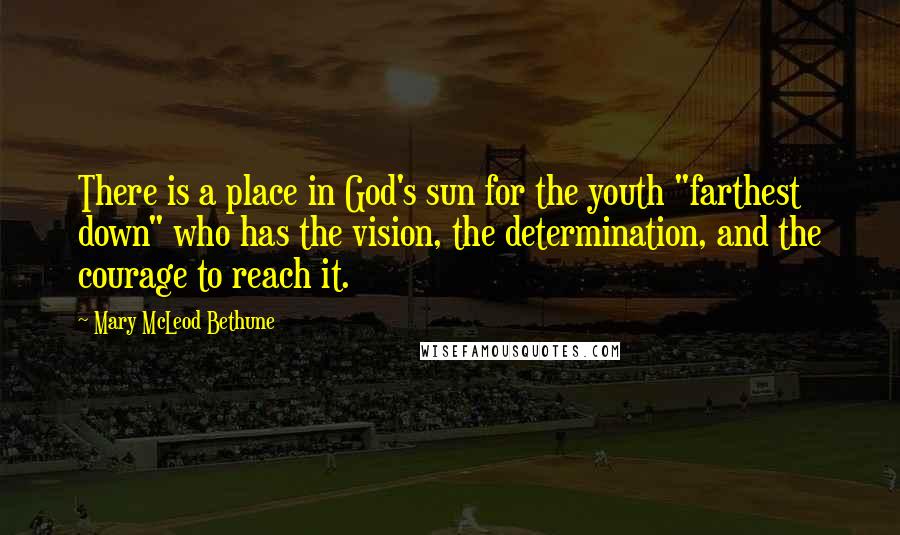 There is a place in God's sun for the youth "farthest down" who has the vision, the determination, and the courage to reach it.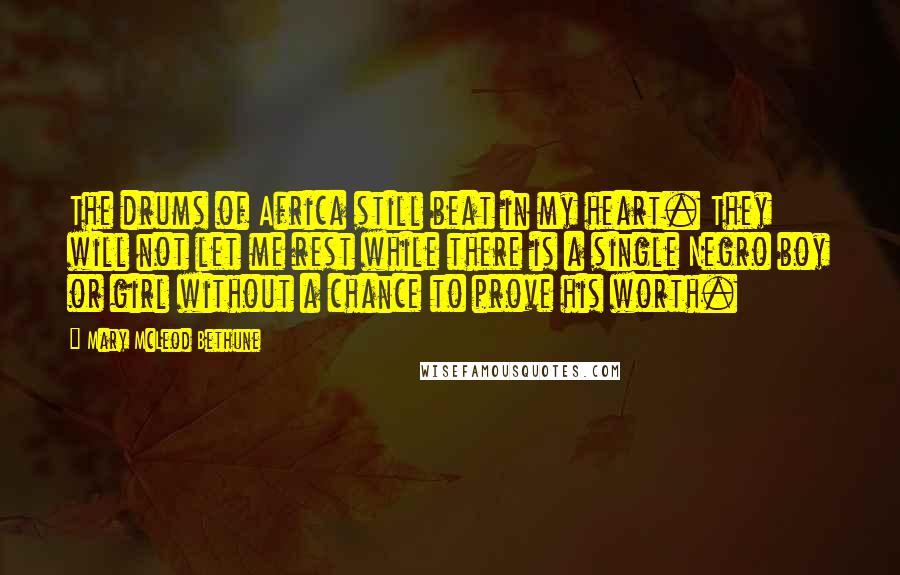 The drums of Africa still beat in my heart. They will not let me rest while there is a single Negro boy or girl without a chance to prove his worth.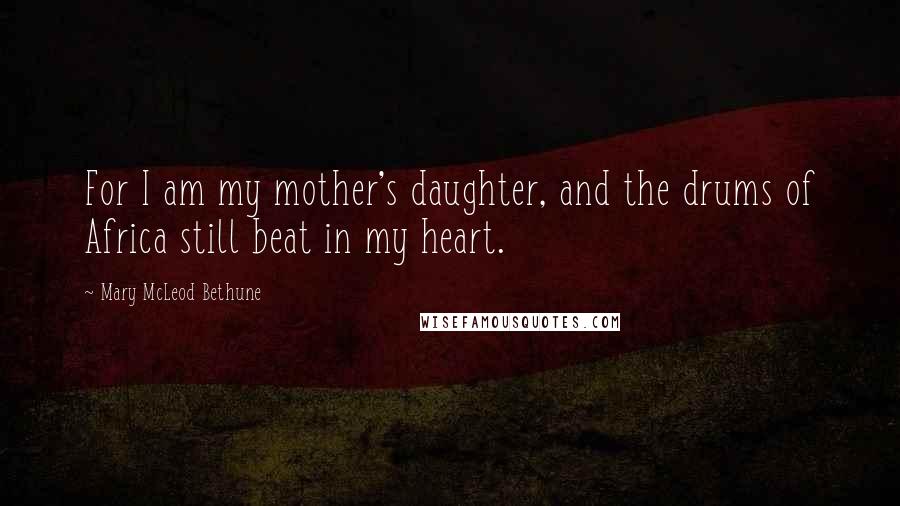 For I am my mother's daughter, and the drums of Africa still beat in my heart.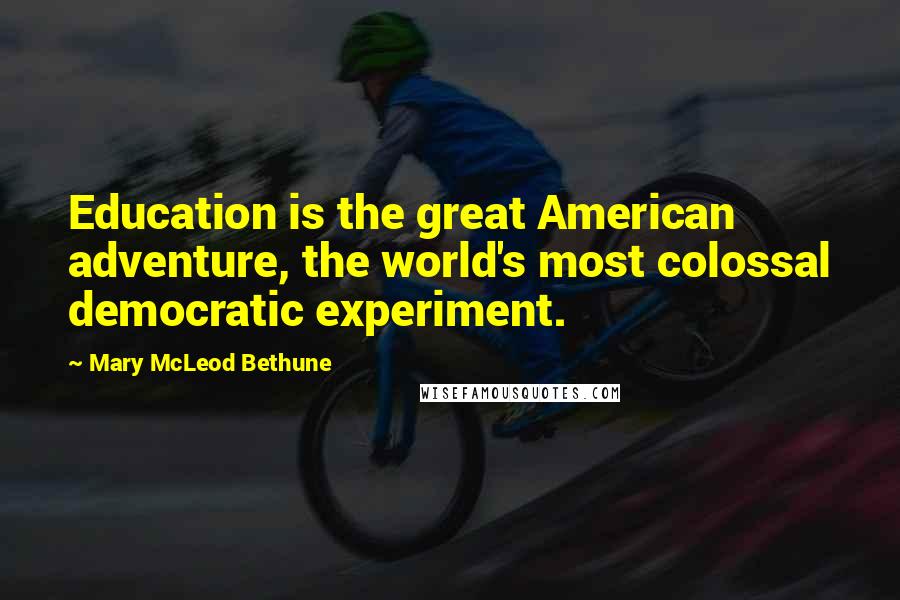 Education is the great American adventure, the world's most colossal democratic experiment.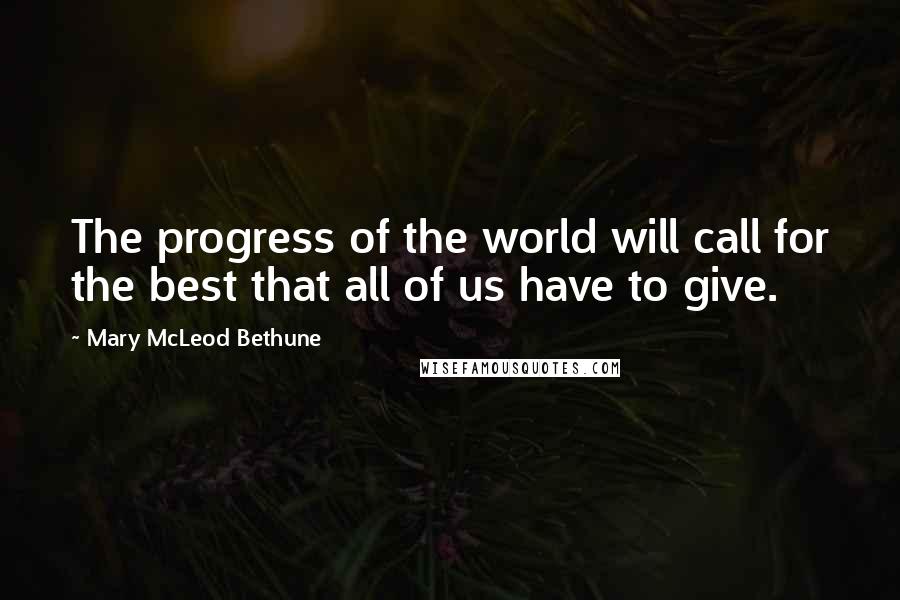 The progress of the world will call for the best that all of us have to give.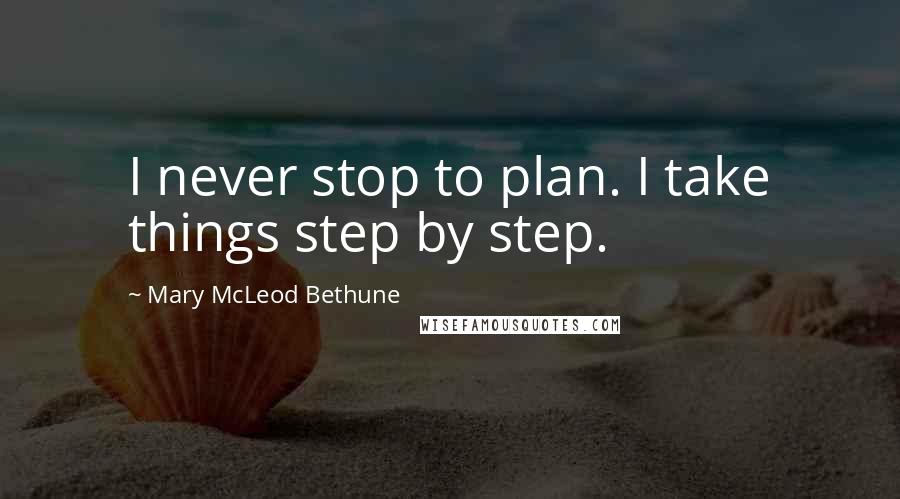 I never stop to plan. I take things step by step.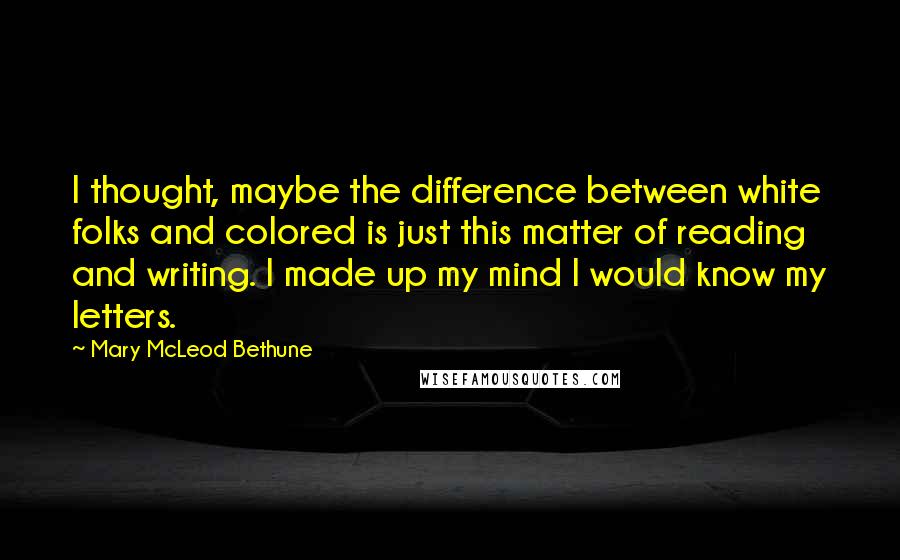 I thought, maybe the difference between white folks and colored is just this matter of reading and writing. I made up my mind I would know my letters.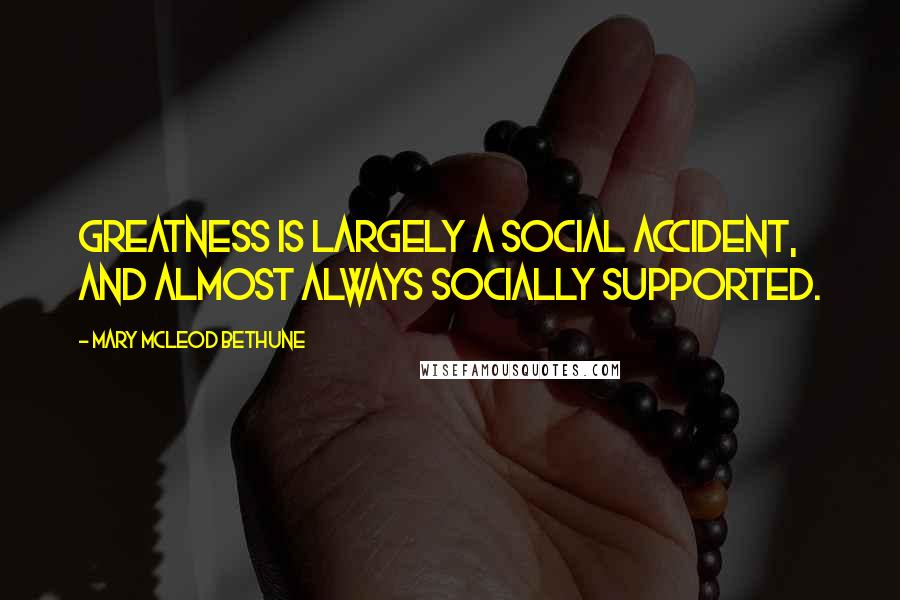 Greatness is largely a social accident, and almost always socially supported.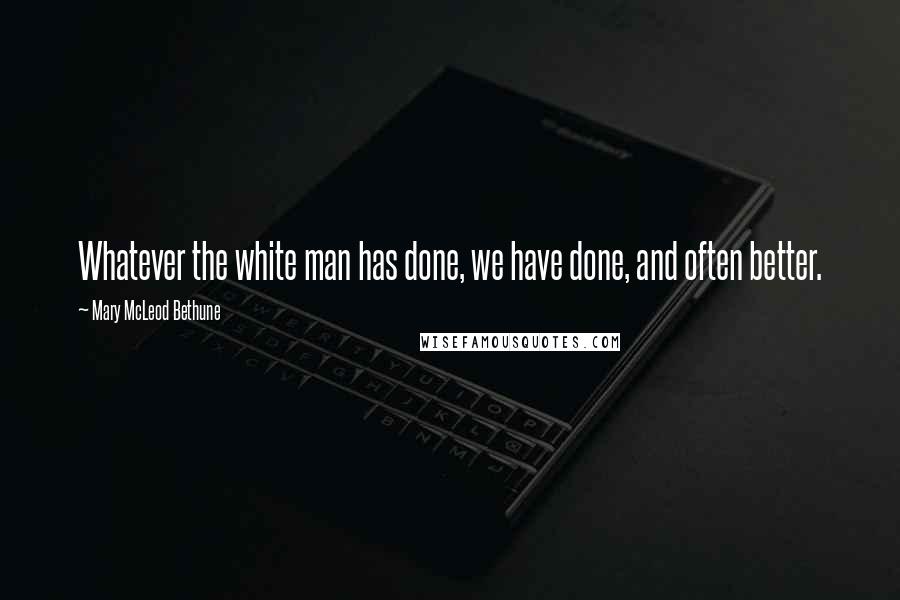 Whatever the white man has done, we have done, and often better.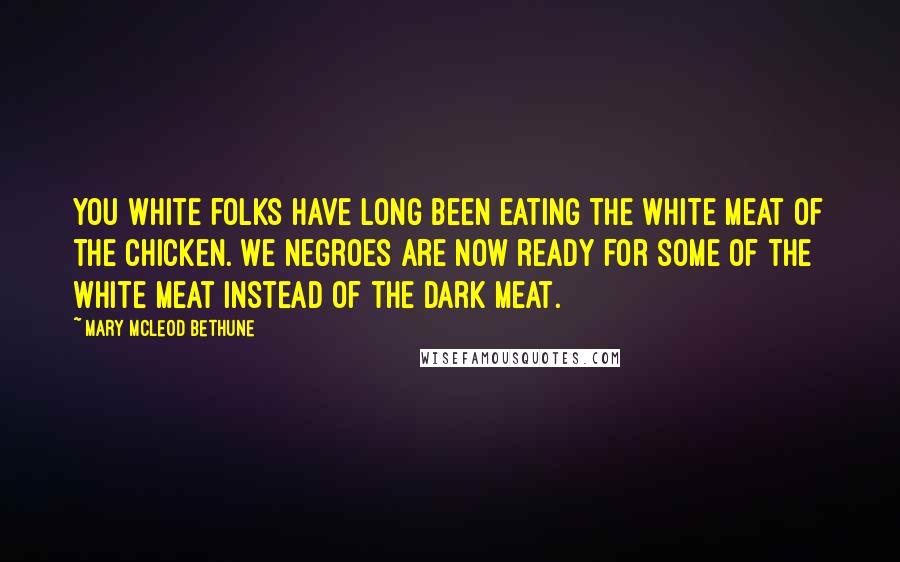 You white folks have long been eating the white meat of the chicken. We Negroes are now ready for some of the white meat instead of the dark meat.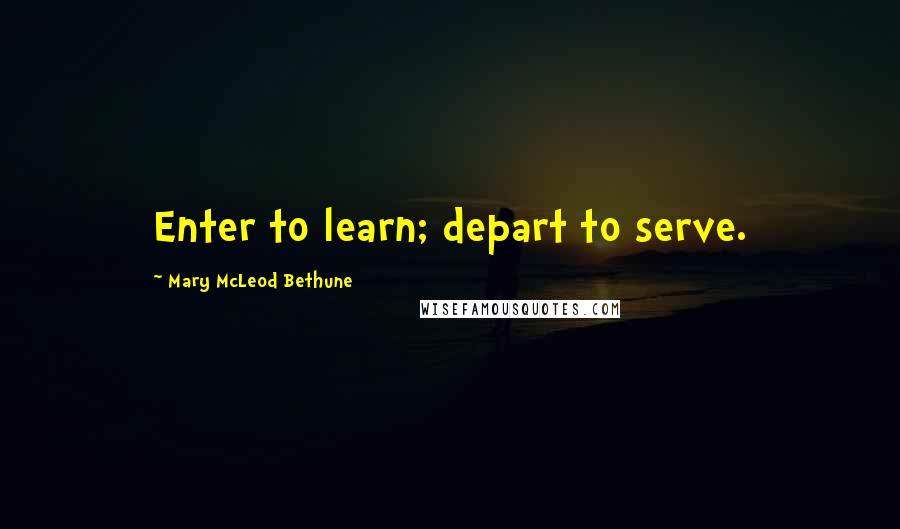 Enter to learn; depart to serve.