Mark T. Barnes Quotes
Top 15 wise famous quotes and sayings by Mark T. Barnes
Mark T. Barnes Famous Quotes & Sayings
Discover top inspirational quotes from Mark T. Barnes on Wise Famous Quotes.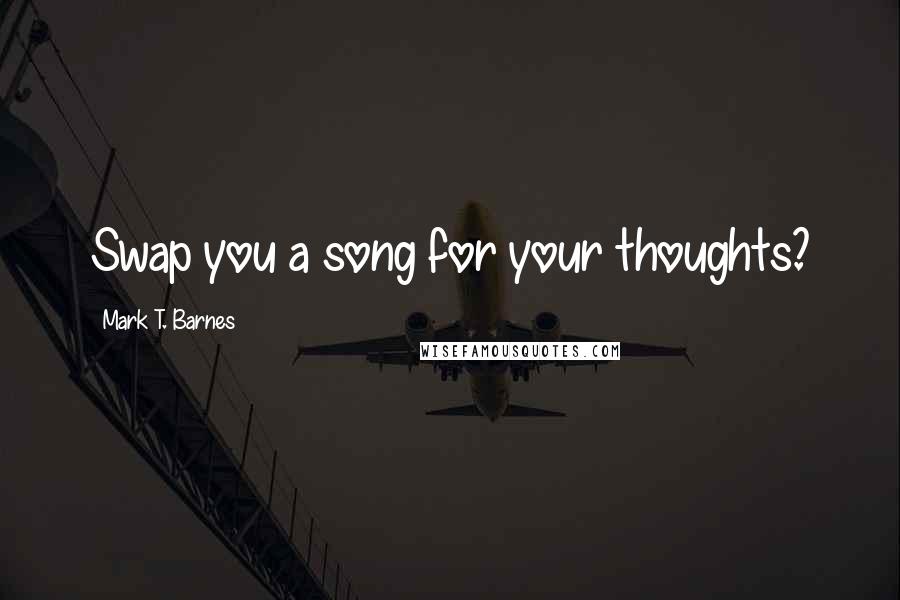 Swap you a song for your thoughts?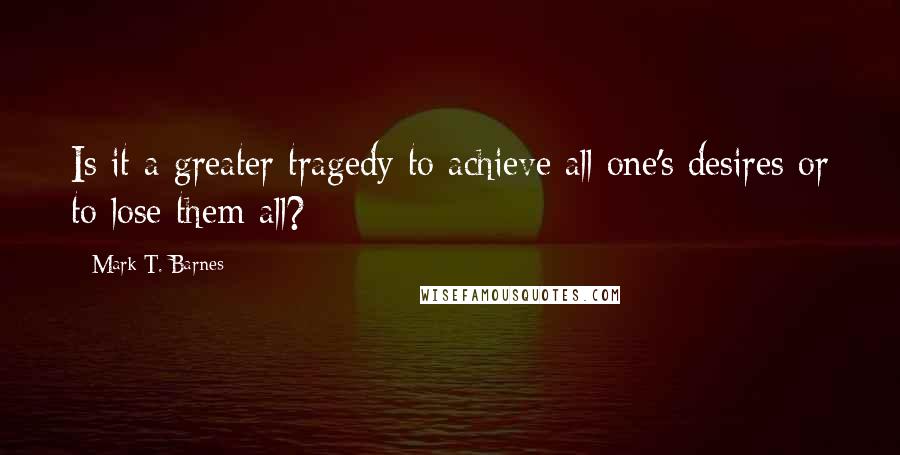 Is it a greater tragedy to achieve all one's desires or to lose them all?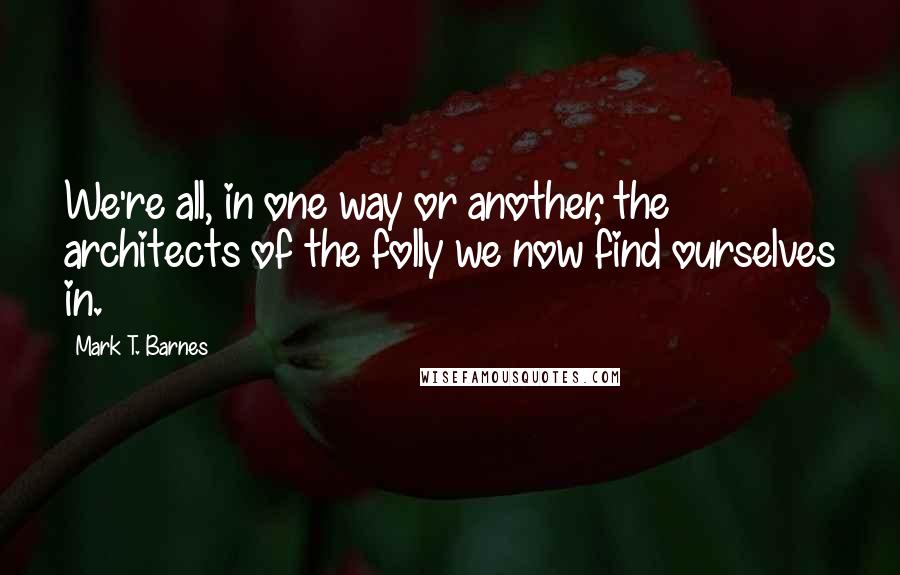 We're all, in one way or another, the architects of the folly we now find ourselves in.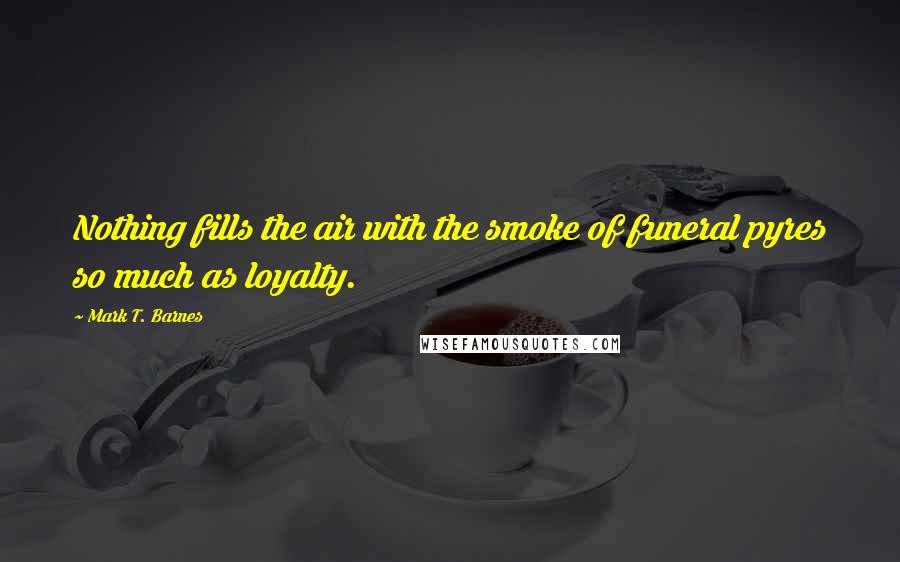 Nothing fills the air with the smoke of funeral pyres so much as loyalty.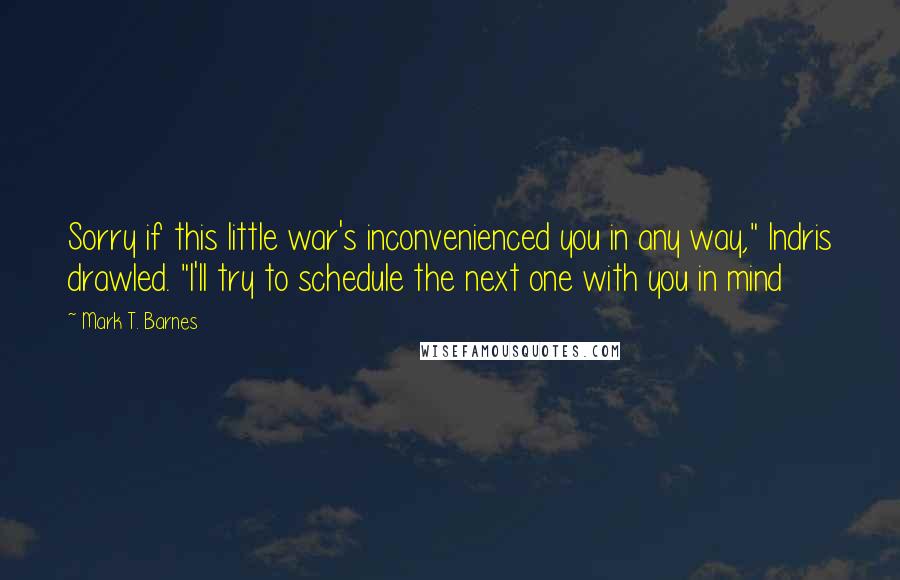 Sorry if this little war's inconvenienced you in any way," Indris drawled. "I'll try to schedule the next one with you in mind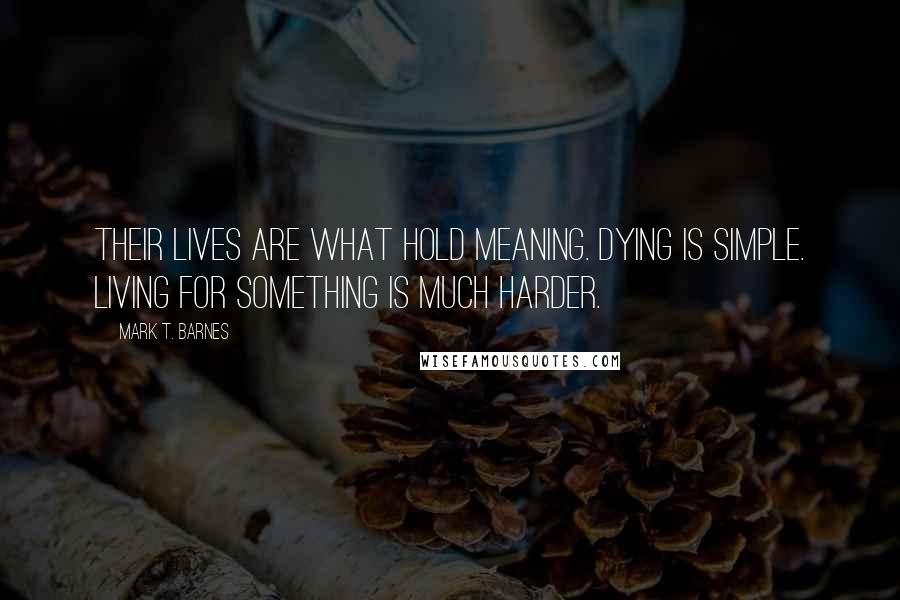 Their lives are what hold meaning. Dying is simple. Living for something is much harder.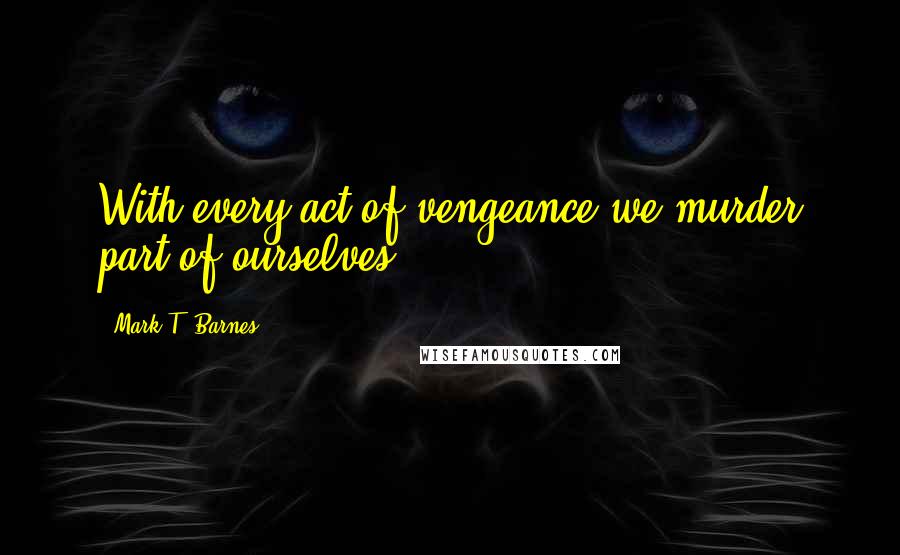 With every act of vengeance we murder part of ourselves.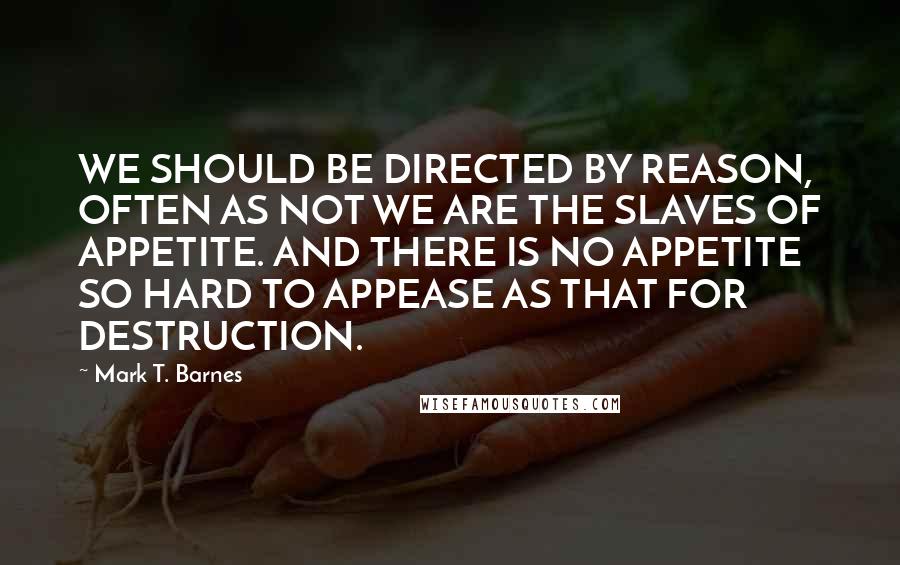 WE SHOULD BE DIRECTED BY REASON, OFTEN AS NOT WE ARE THE SLAVES OF APPETITE. AND THERE IS NO APPETITE SO HARD TO APPEASE AS THAT FOR DESTRUCTION.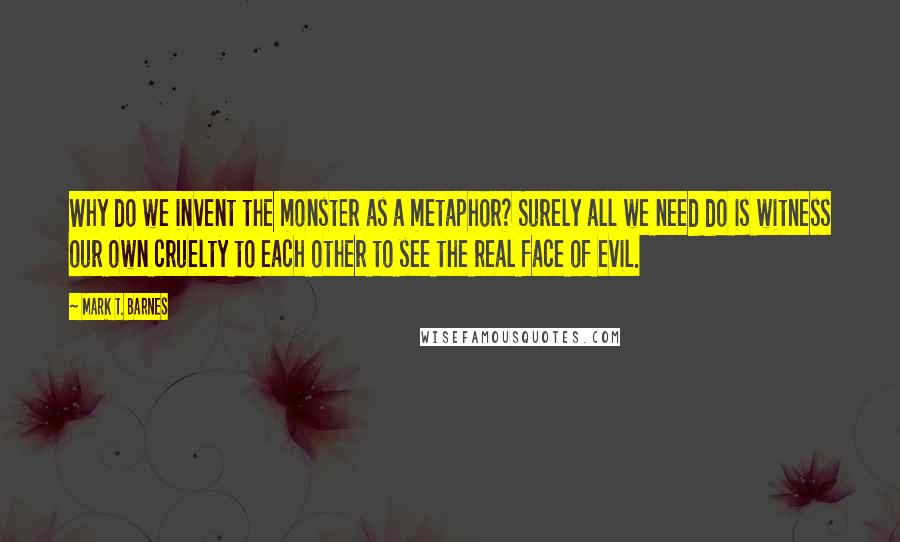 Why do we invent the monster as a metaphor? Surely all we need do is witness our own cruelty to each other to see the real face of evil.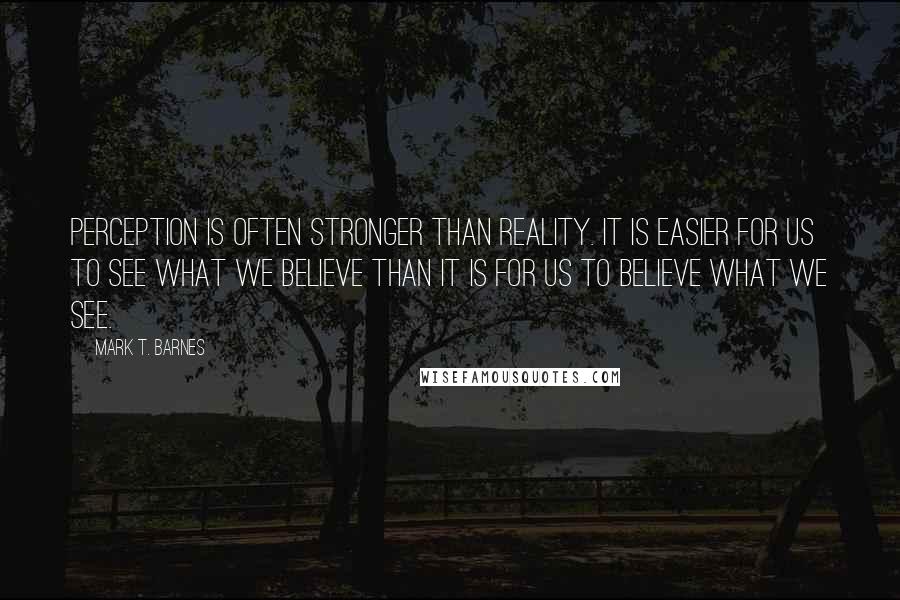 Perception is often stronger than reality. It is easier for us to see what we believe than it is for us to believe what we see.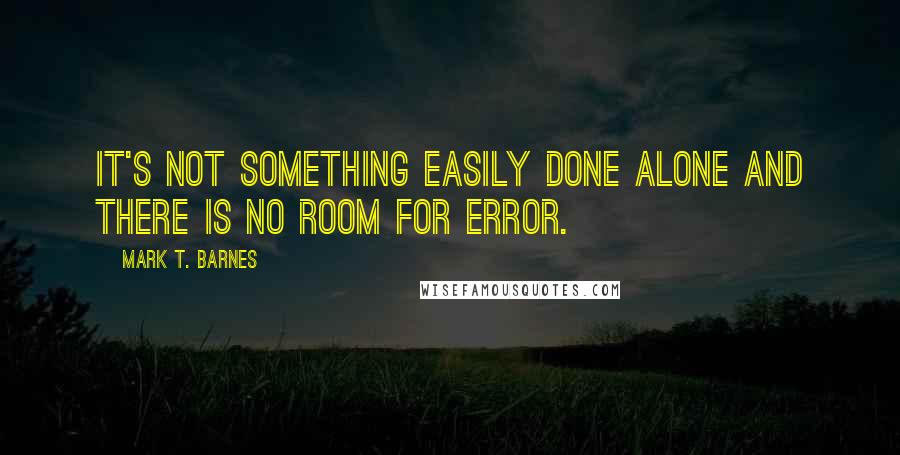 It's not something easily done alone and there is no room for error.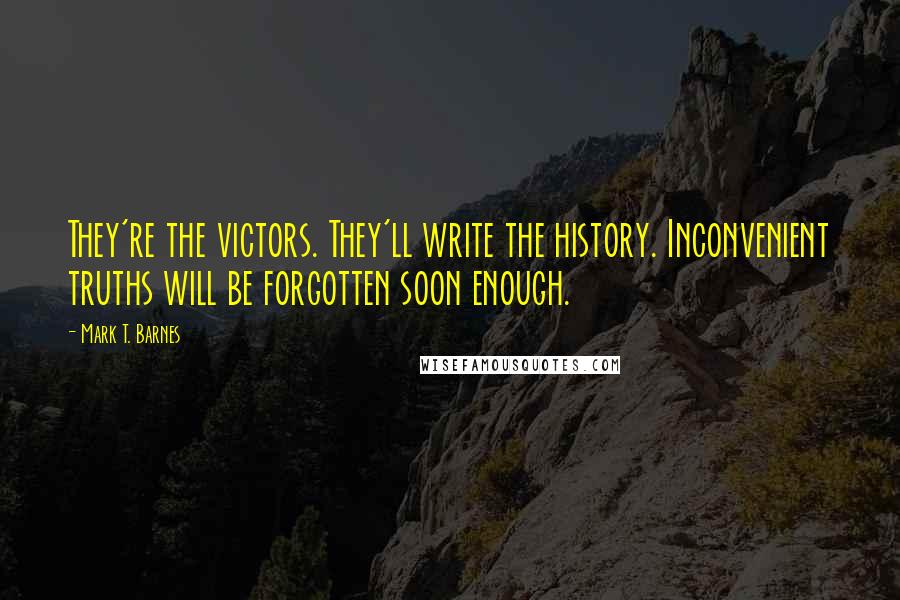 They're the victors. They'll write the history. Inconvenient truths will be forgotten soon enough.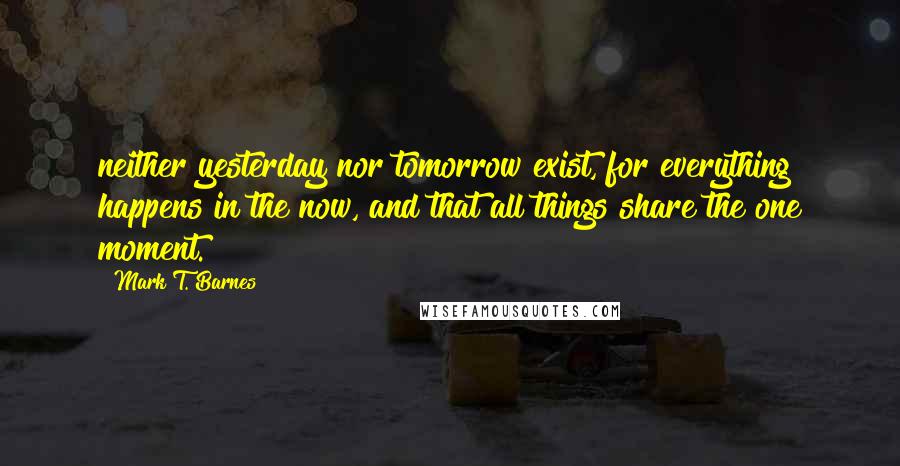 neither yesterday nor tomorrow exist, for everything happens in the now, and that all things share the one moment.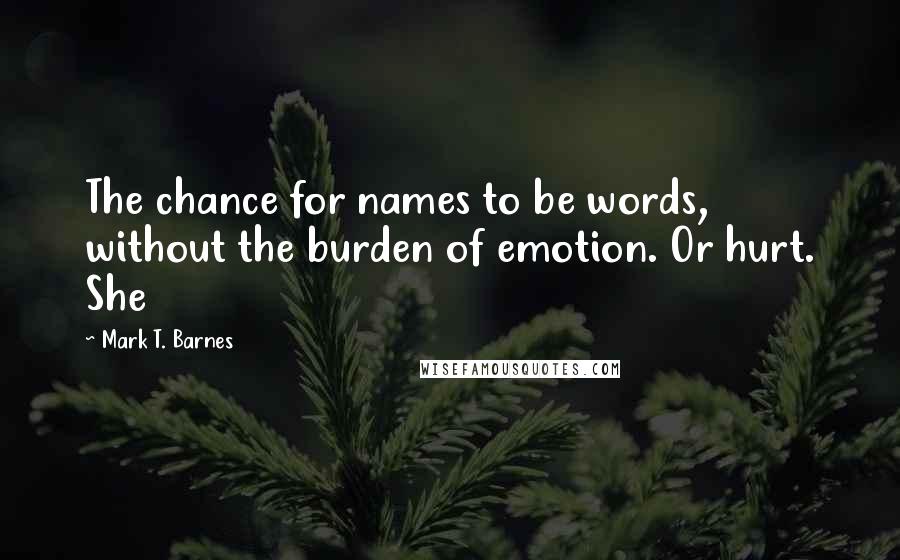 The chance for names to be words, without the burden of emotion. Or hurt. She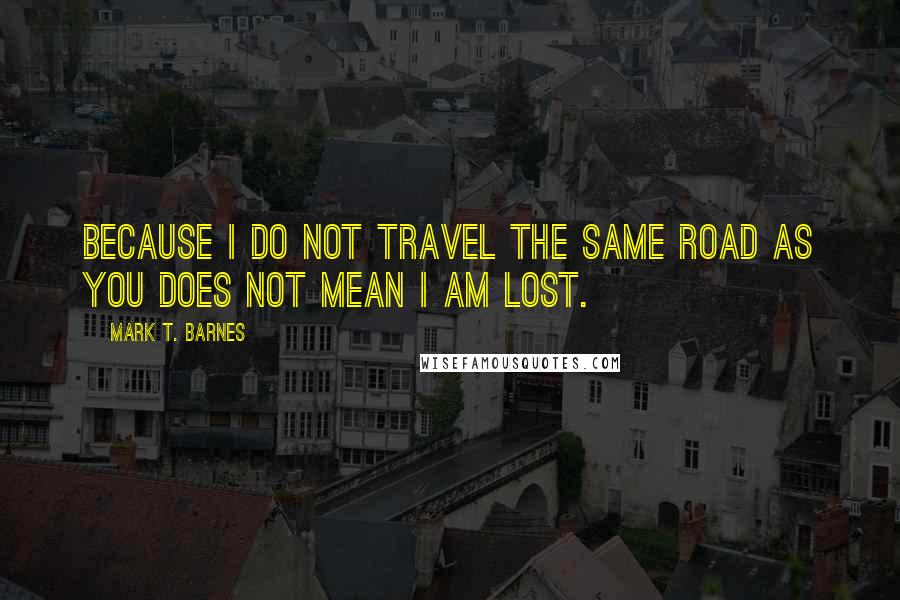 Because i do not travel the same road as you does not mean i am lost.