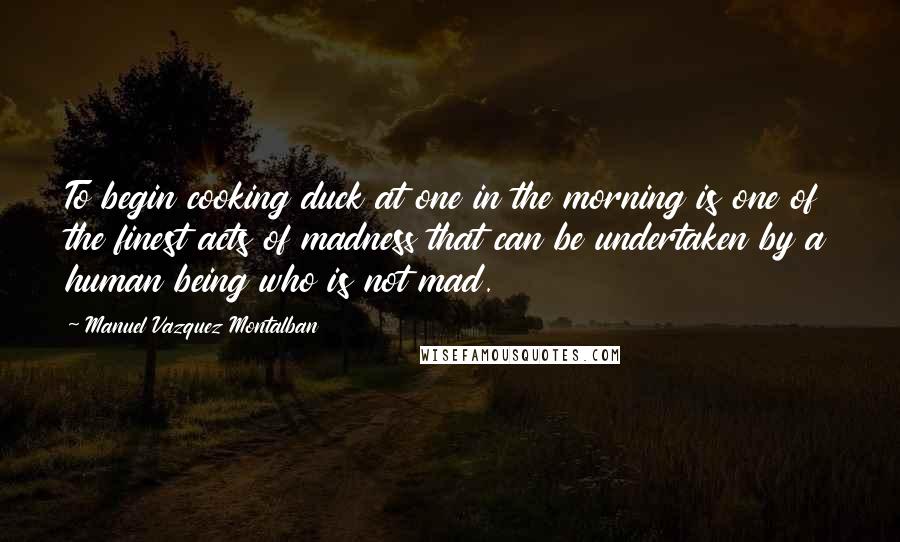 To begin cooking duck at one in the morning is one of the finest acts of madness that can be undertaken by a human being who is not mad.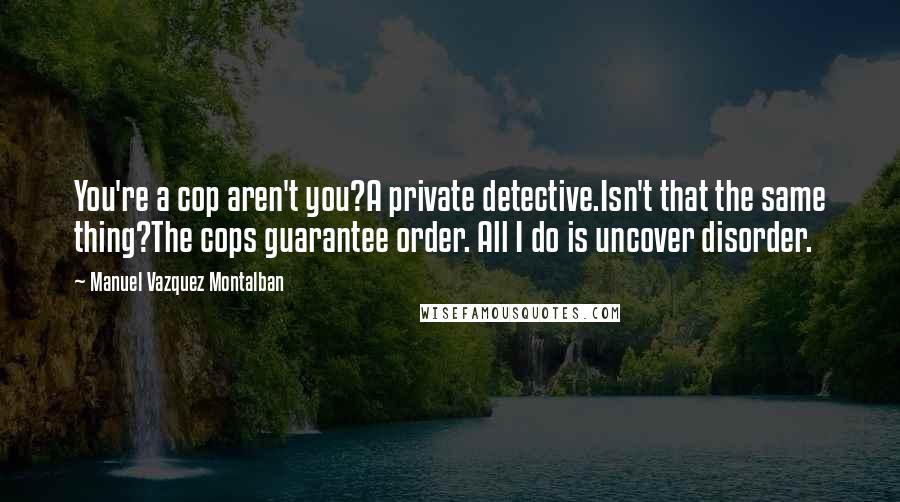 You're a cop aren't you?
A private detective.
Isn't that the same thing?
The cops guarantee order. All I do is uncover disorder.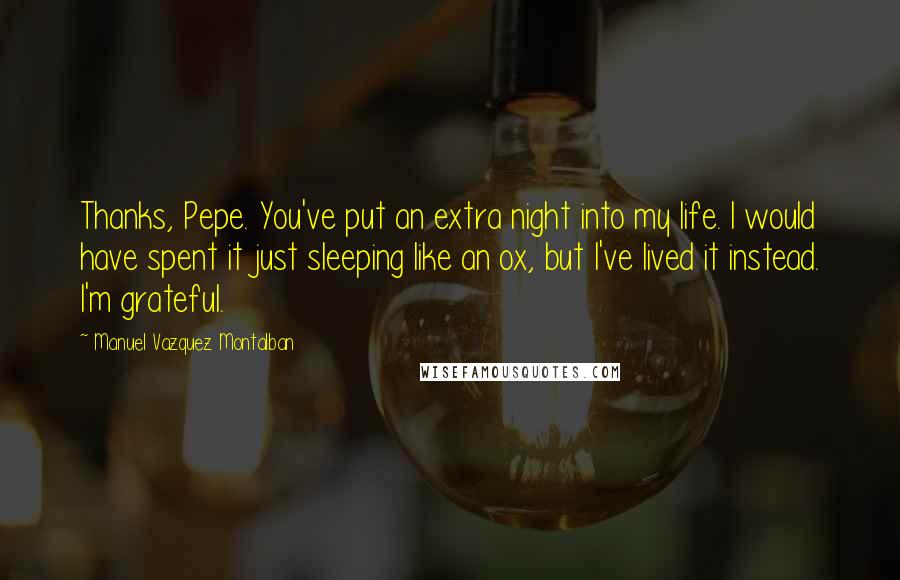 Thanks, Pepe. You've put an extra night into my life. I would have spent it just sleeping like an ox, but I've lived it instead. I'm grateful.