Manna Francis Quotes
Top 7 wise famous quotes and sayings by Manna Francis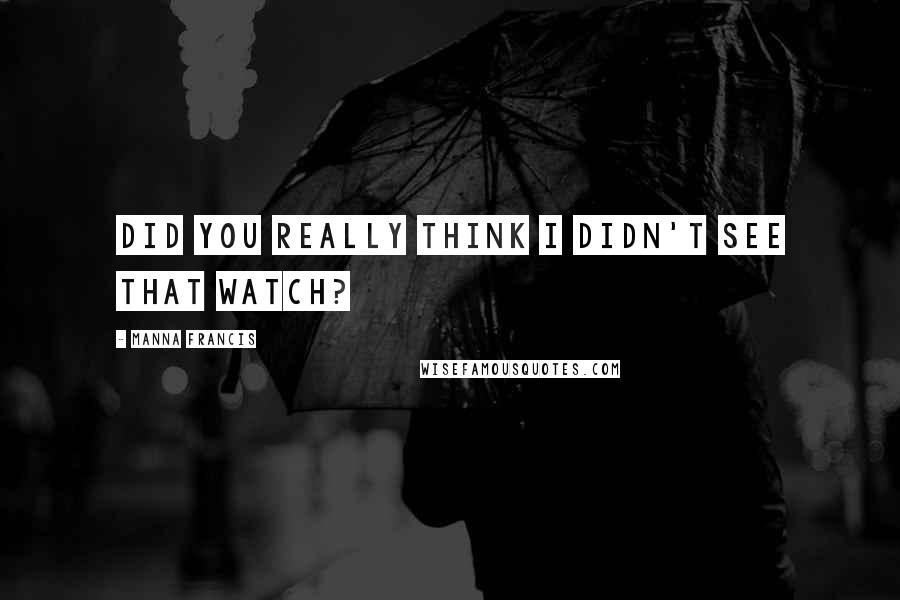 Did you really think I didn't see that watch?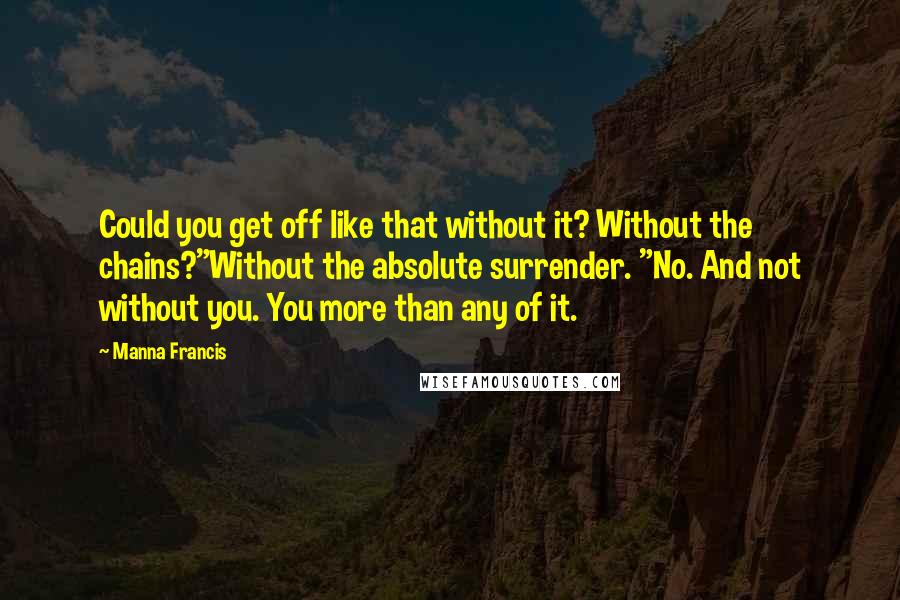 Could you get off like that without it? Without the chains?"
Without the absolute surrender. "No. And not without you. You more than any of it.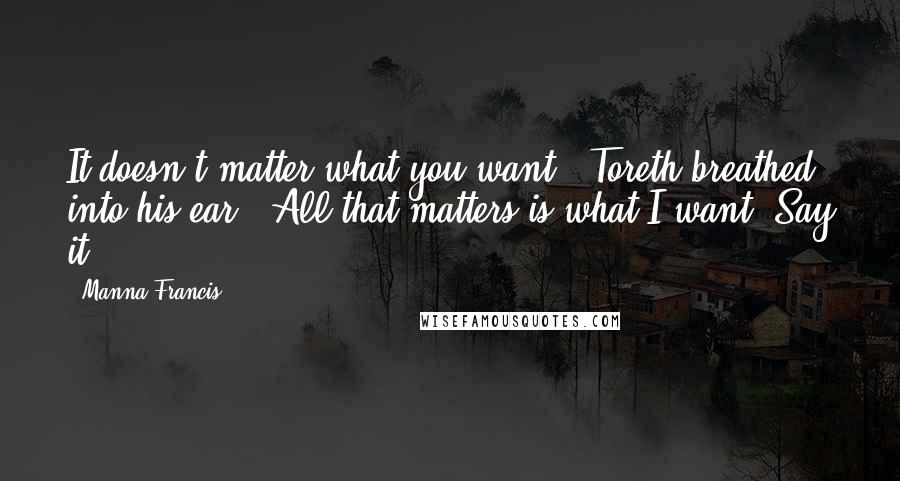 It doesn't matter what you want," Toreth breathed into his ear. "All that matters is what I want. Say it.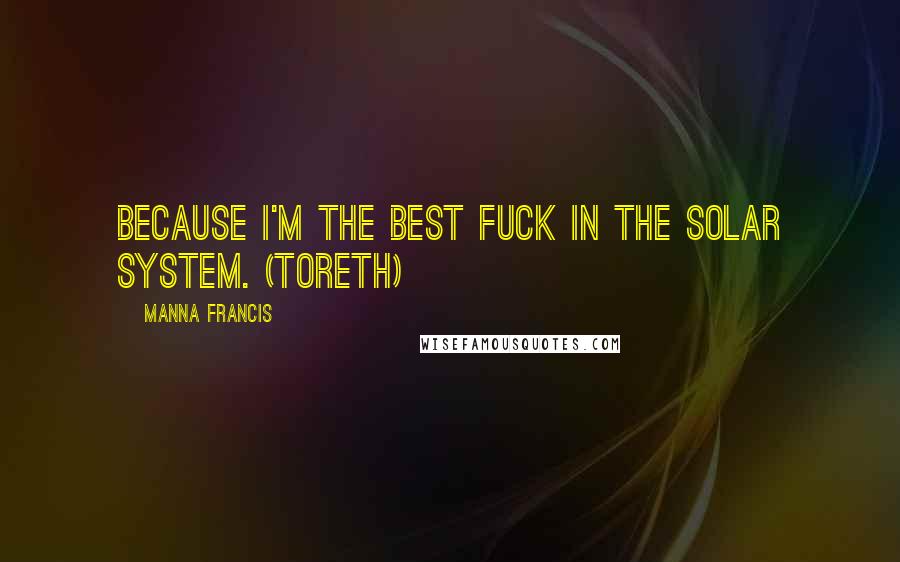 Because I'm the best fuck in the solar system. (Toreth)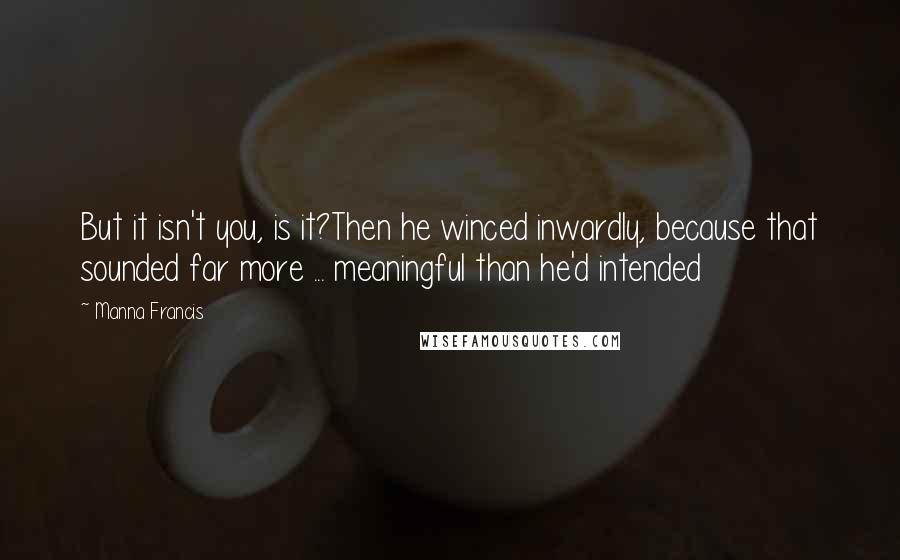 But it isn't you, is it?
Then he winced inwardly, because that sounded far more ... meaningful than he'd intended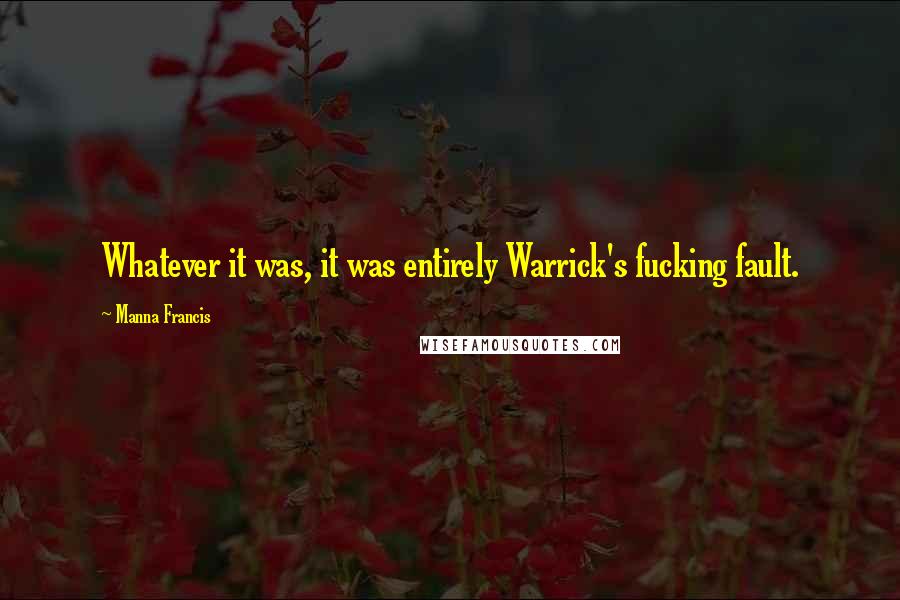 Whatever it was, it was entirely Warrick's fucking fault.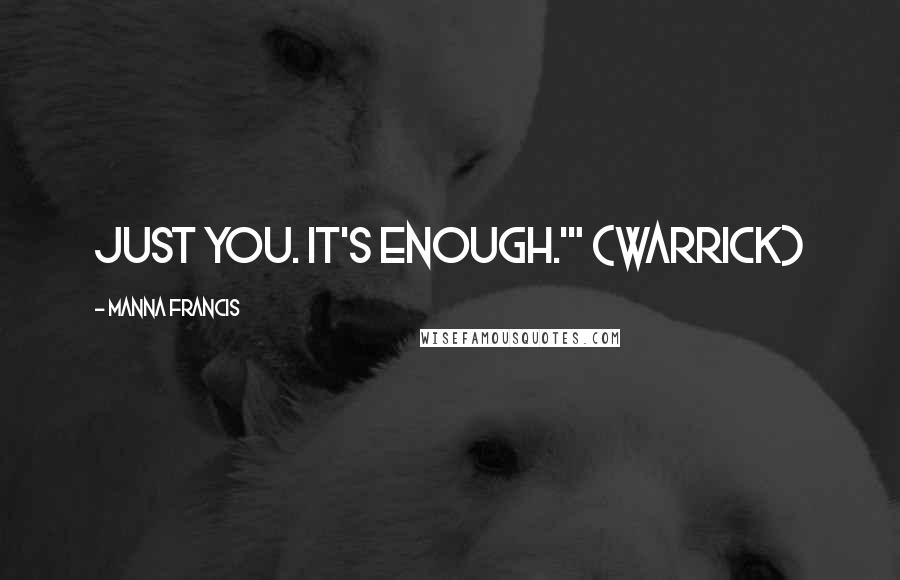 Just you. It's enough.'" (Warrick)