M. R. DeHaan Quotes
Top 7 wise famous quotes and sayings by M. R. DeHaan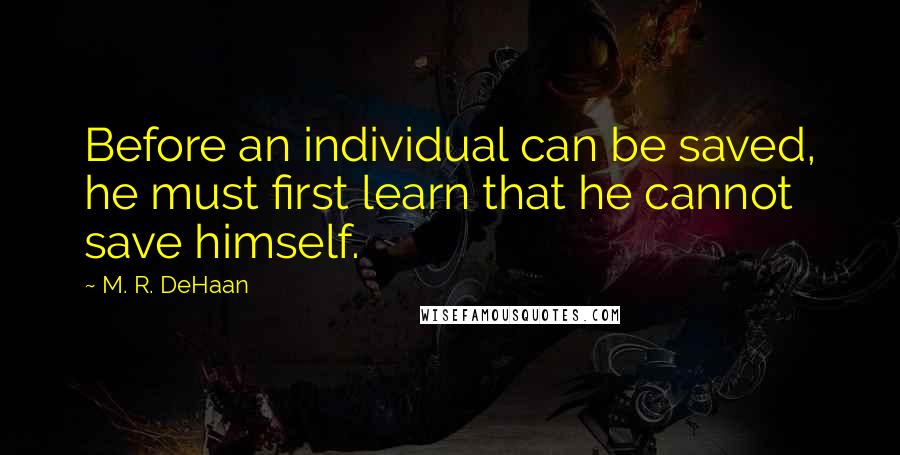 Before an individual can be saved, he must first learn that he cannot save himself.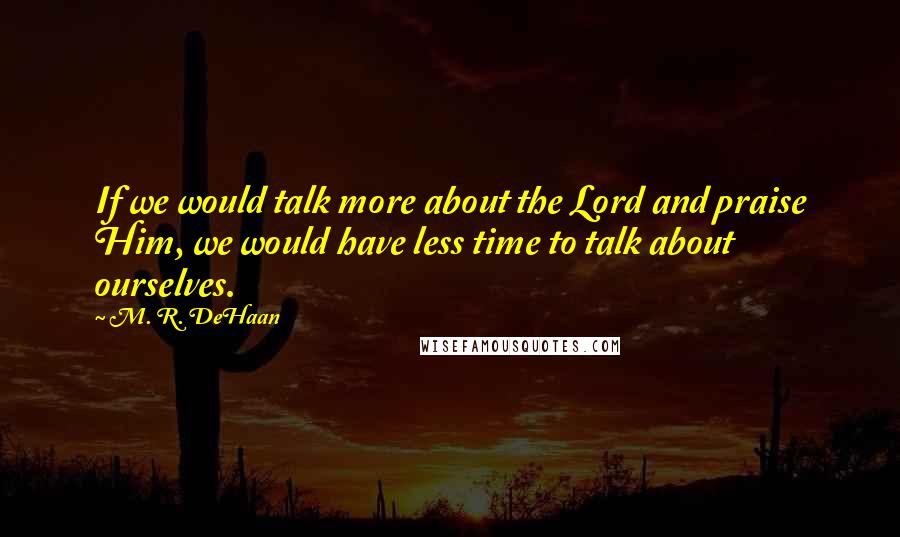 If we would talk more about the Lord and praise Him, we would have less time to talk about ourselves.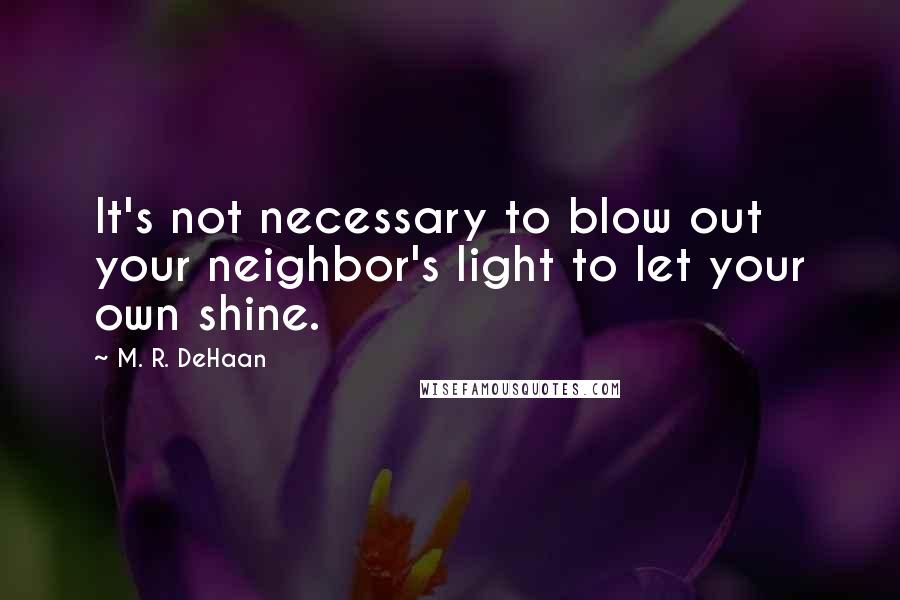 It's not necessary to blow out your neighbor's light to let your own shine.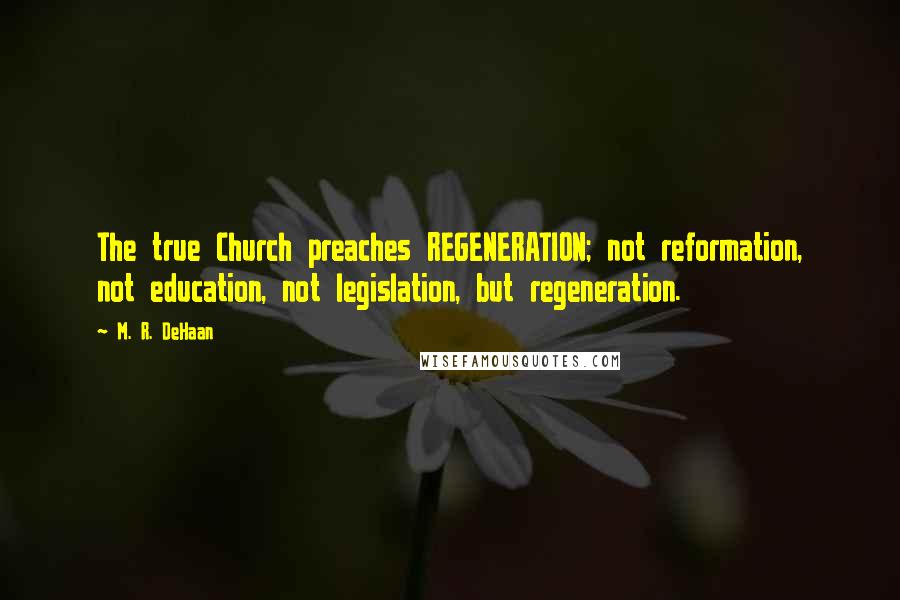 The true Church preaches REGENERATION; not reformation, not education, not legislation, but regeneration.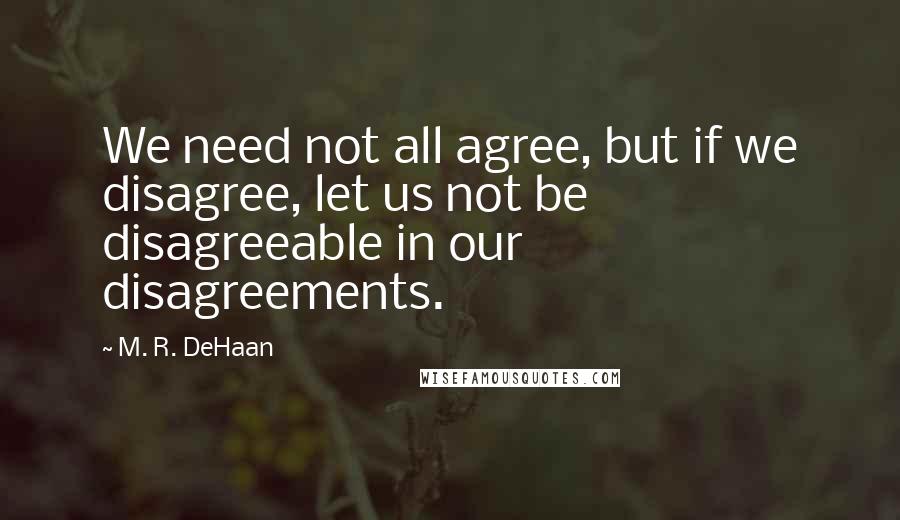 We need not all agree, but if we disagree, let us not be disagreeable in our disagreements.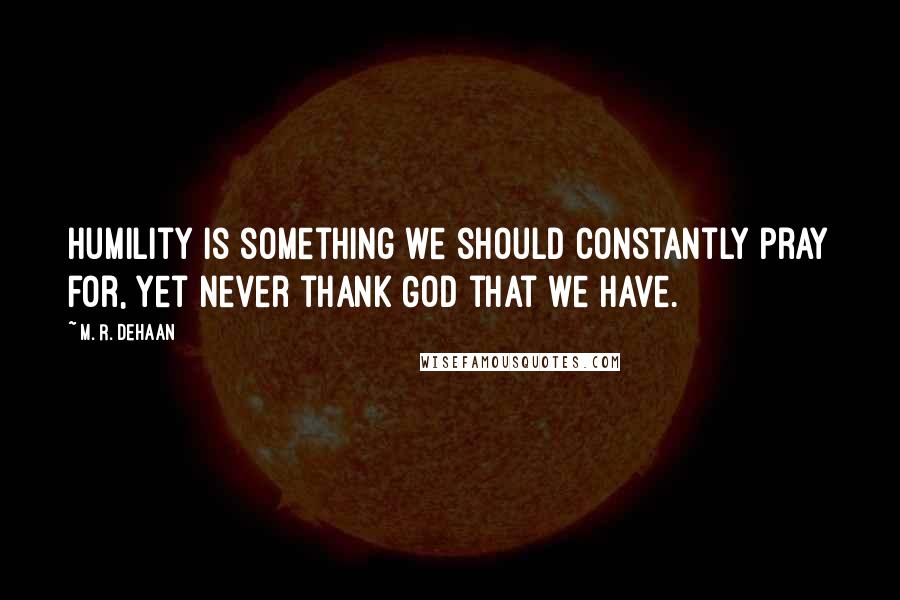 Humility is something we should constantly pray for, yet never thank God that we have.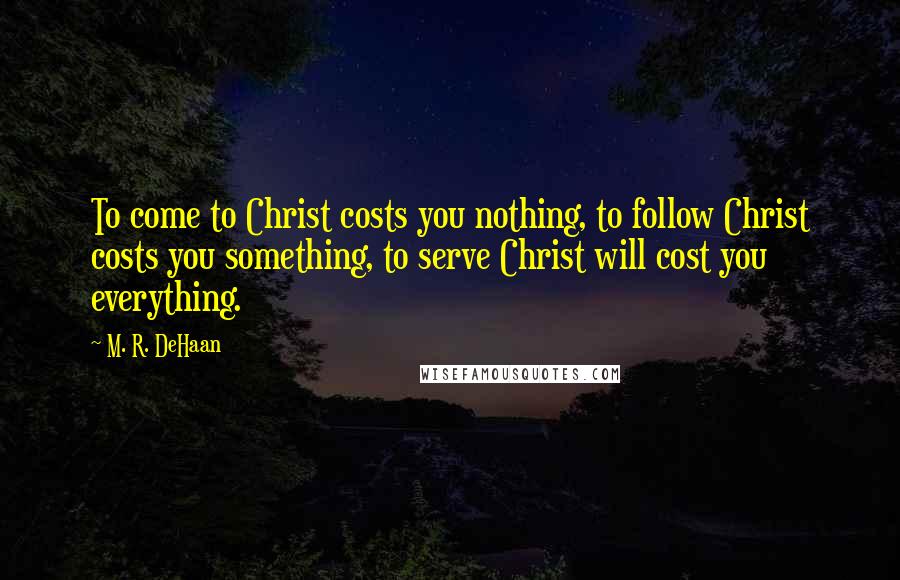 To come to Christ costs you nothing, to follow Christ costs you something, to serve Christ will cost you everything.