M. Clarke Quotes
Top 7 wise famous quotes and sayings by M. Clarke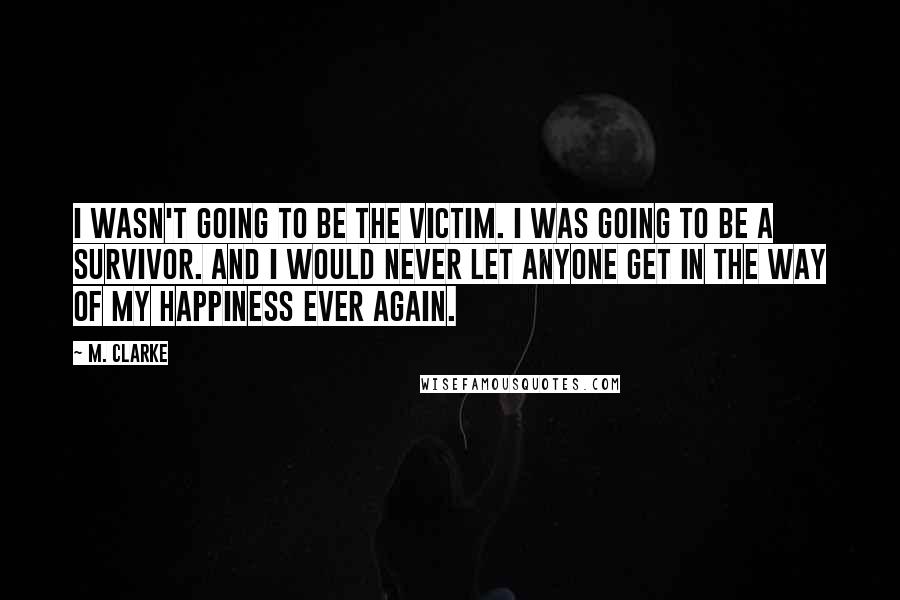 I wasn't going to be the victim. I was going to be a survivor. And I would never let anyone get in the way of my happiness ever again.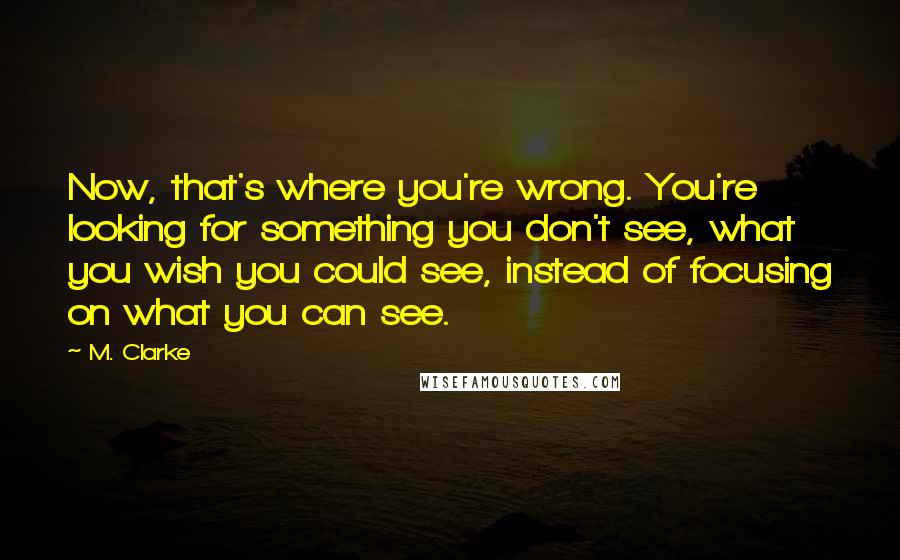 Now, that's where you're wrong. You're looking for something you don't see, what you wish you could see, instead of focusing on what you can see.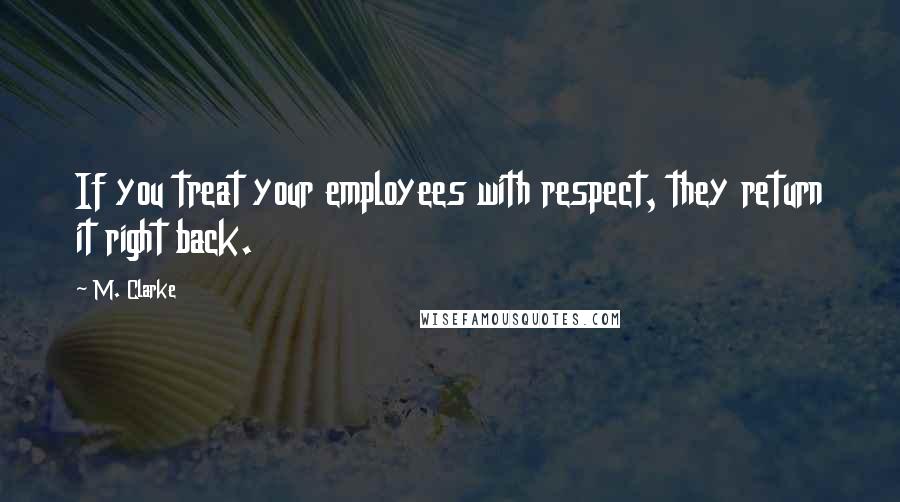 If you treat your employees with respect, they return it right back.
Think before you speak, because words can really hurt, and you can't take back what you said, because the damage is already done.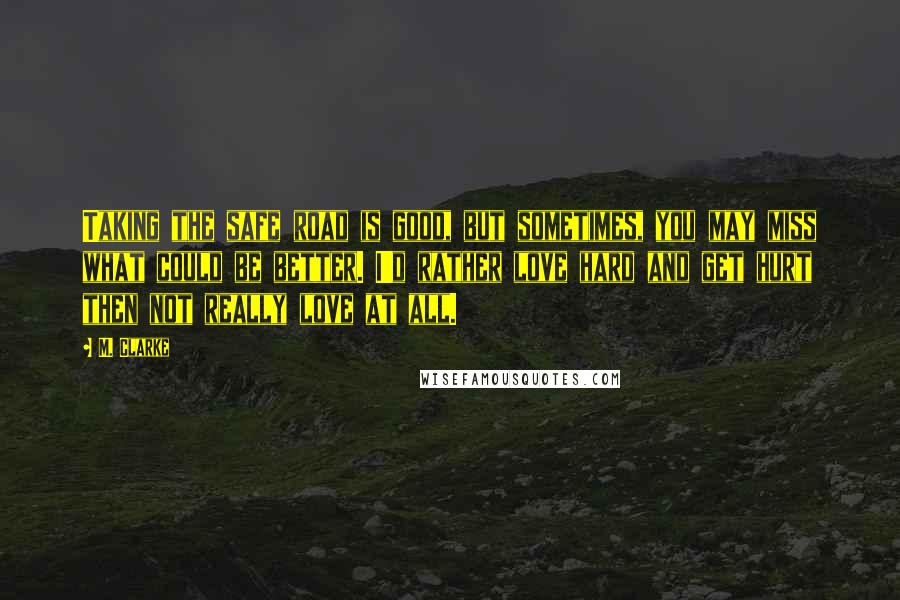 Taking the safe road is good, but sometimes, you may miss what could be better. I'd rather love hard and get hurt then not really love at all.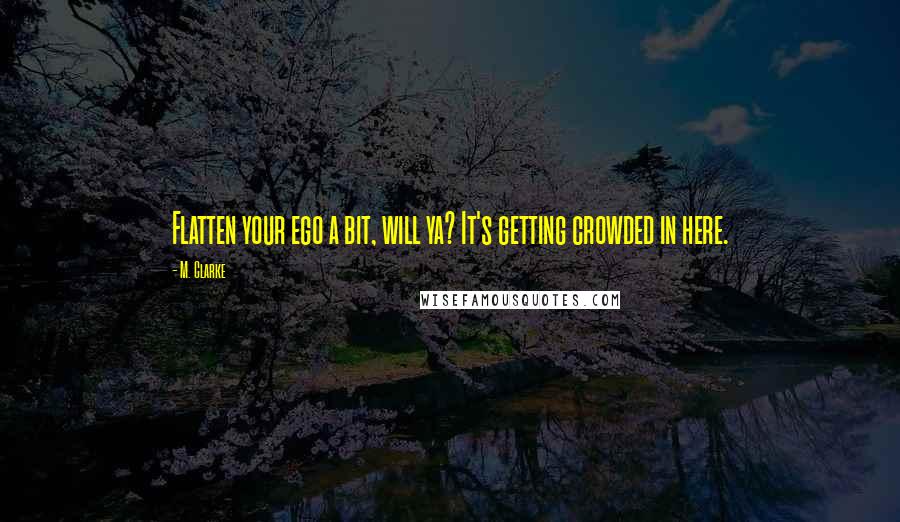 Flatten your ego a bit, will ya? It's getting crowded in here.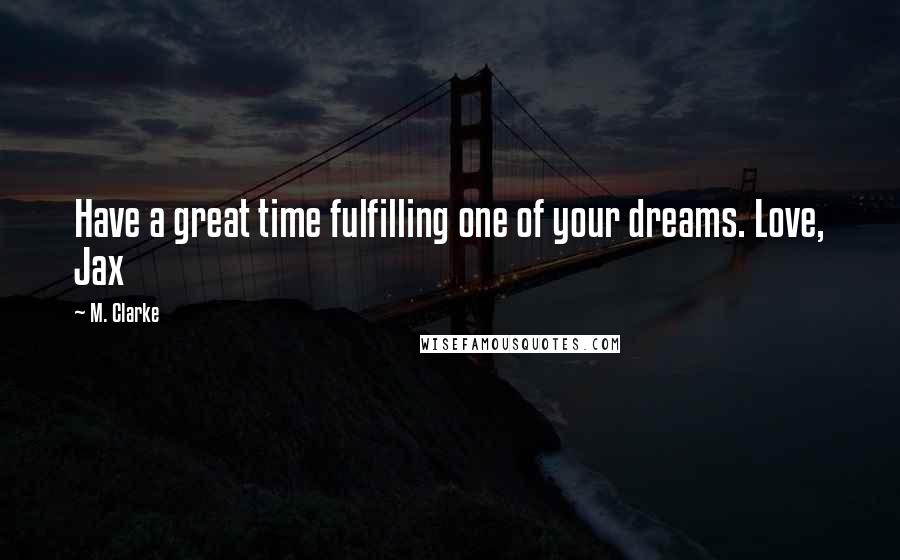 Have a great time fulfilling one of your dreams. Love, Jax