Liv Ullmann Quotes
Top 23 wise famous quotes and sayings by Liv Ullmann
Liv Ullmann Famous Quotes & Sayings
Discover top inspirational quotes from Liv Ullmann on Wise Famous Quotes.
I believe we come to earth with sealed orders. I believe that only those who lack passion look down on purpose.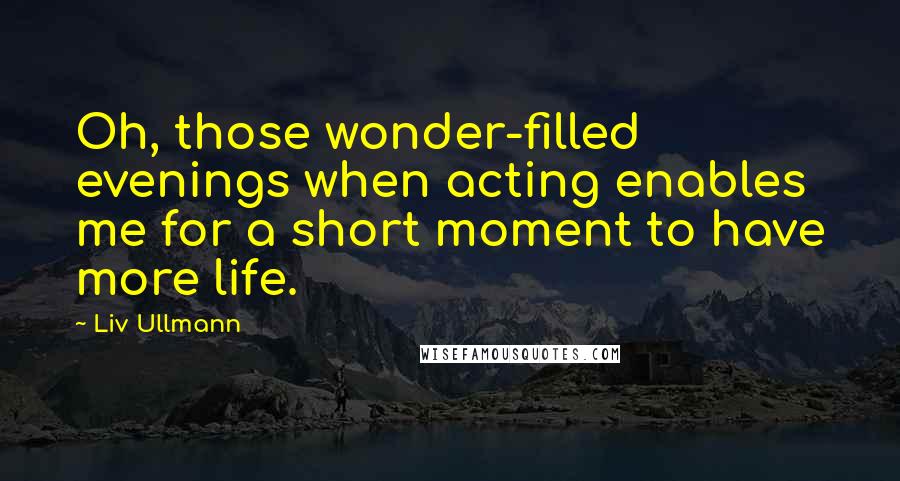 Oh, those wonder-filled evenings when acting enables me for a short moment to have more life.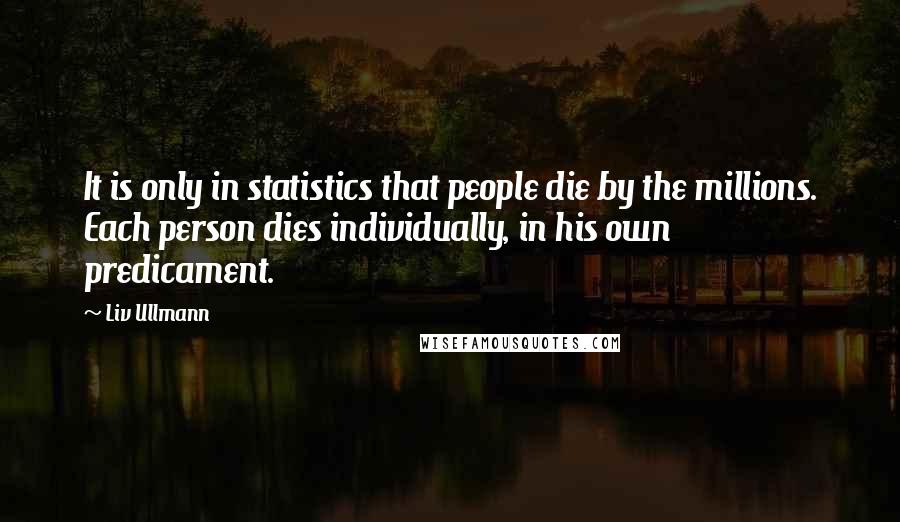 It is only in statistics that people die by the millions. Each person dies individually, in his own predicament.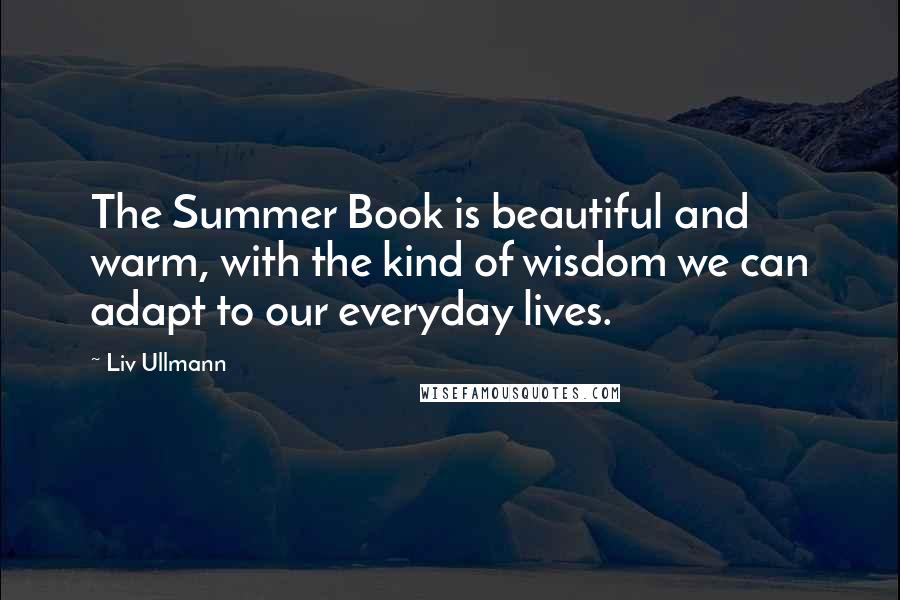 The Summer Book is beautiful and warm, with the kind of wisdom we can adapt to our everyday lives.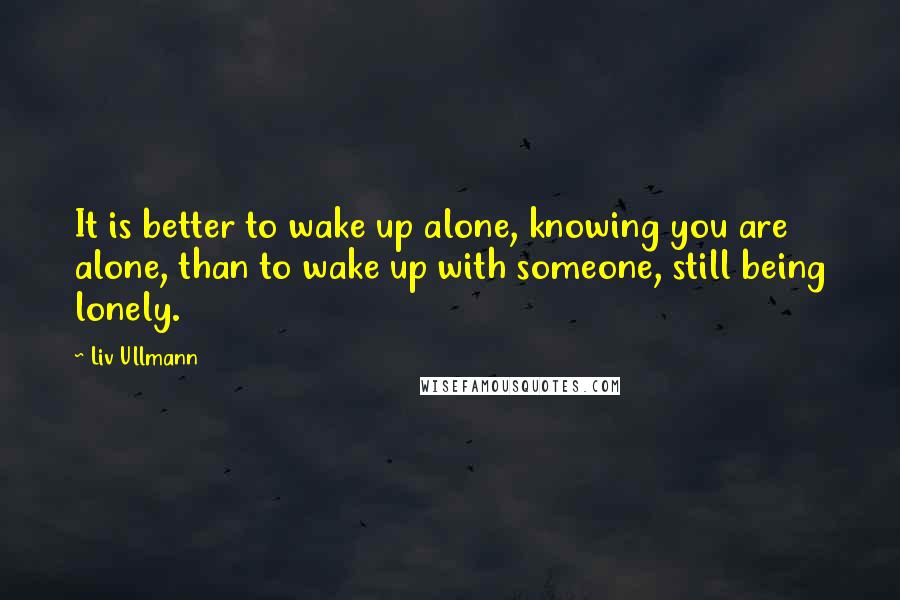 It is better to wake up alone, knowing you are alone, than to wake up with someone, still being lonely.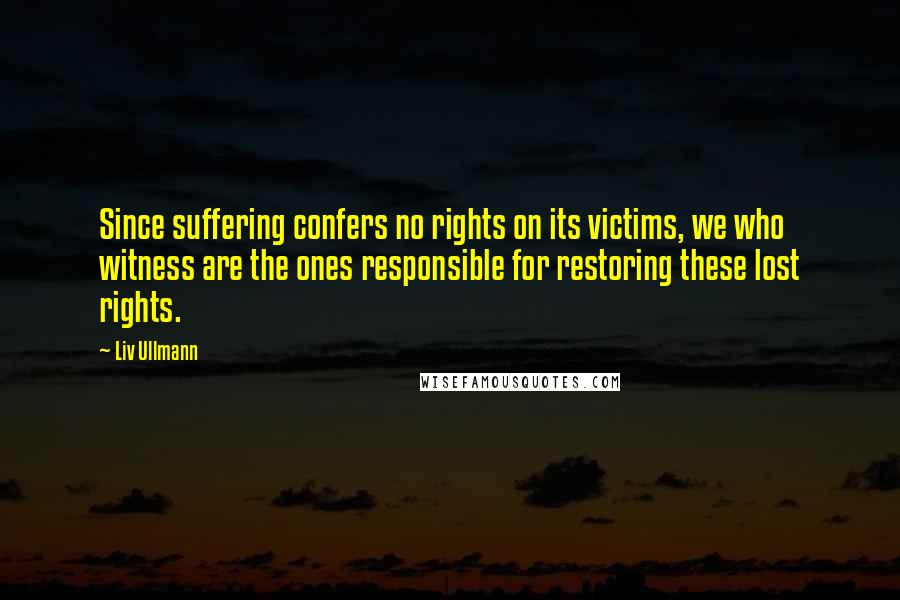 Since suffering confers no rights on its victims, we who witness are the ones responsible for restoring these lost rights.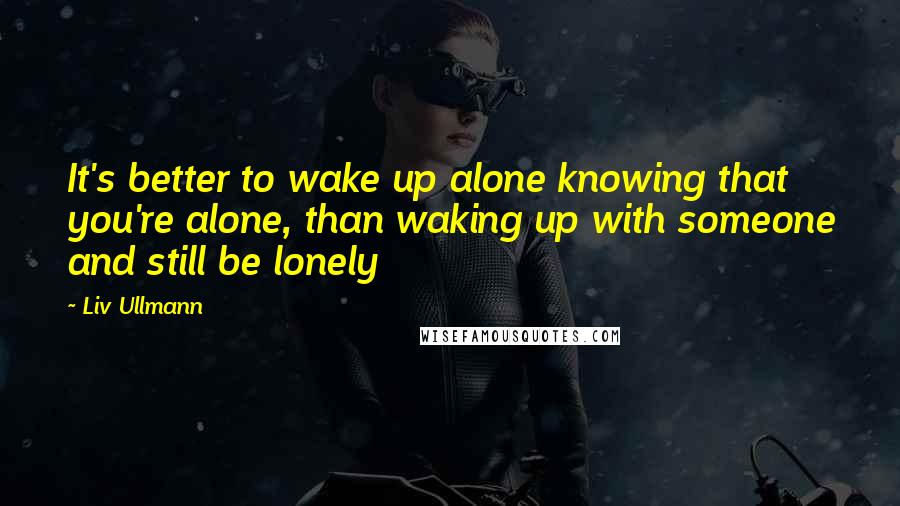 It's better to wake up alone knowing that you're alone, than waking up with someone and still be lonely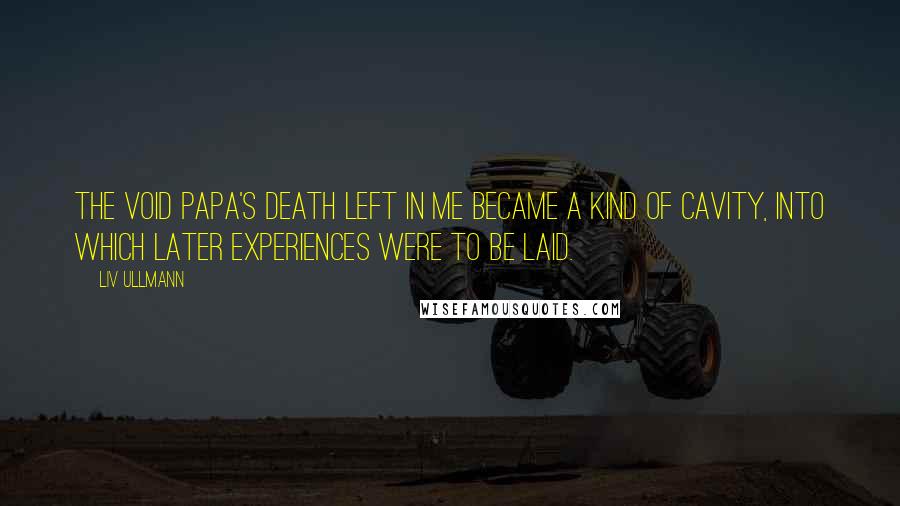 The void Papa's death left in me became a kind of cavity, into which later experiences were to be laid.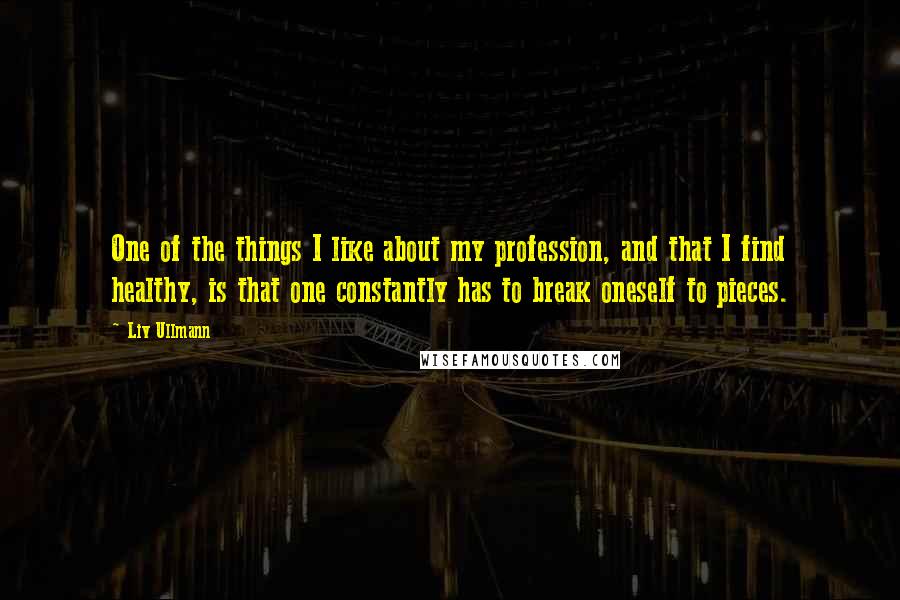 One of the things I like about my profession, and that I find healthy, is that one constantly has to break oneself to pieces.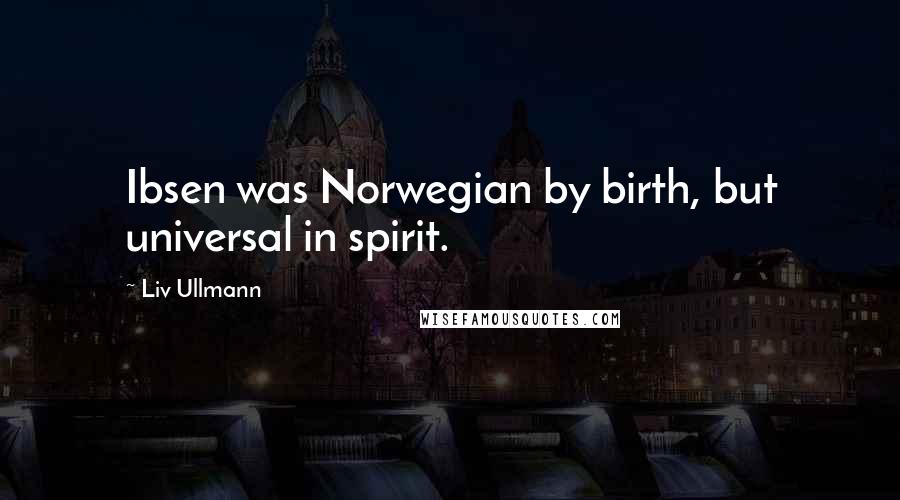 Ibsen was Norwegian by birth, but universal in spirit.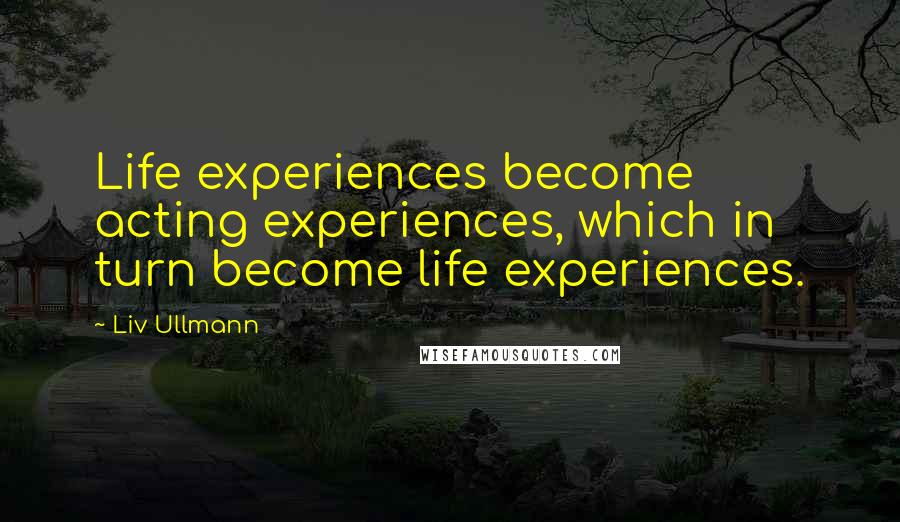 Life experiences become acting experiences, which in turn become life experiences.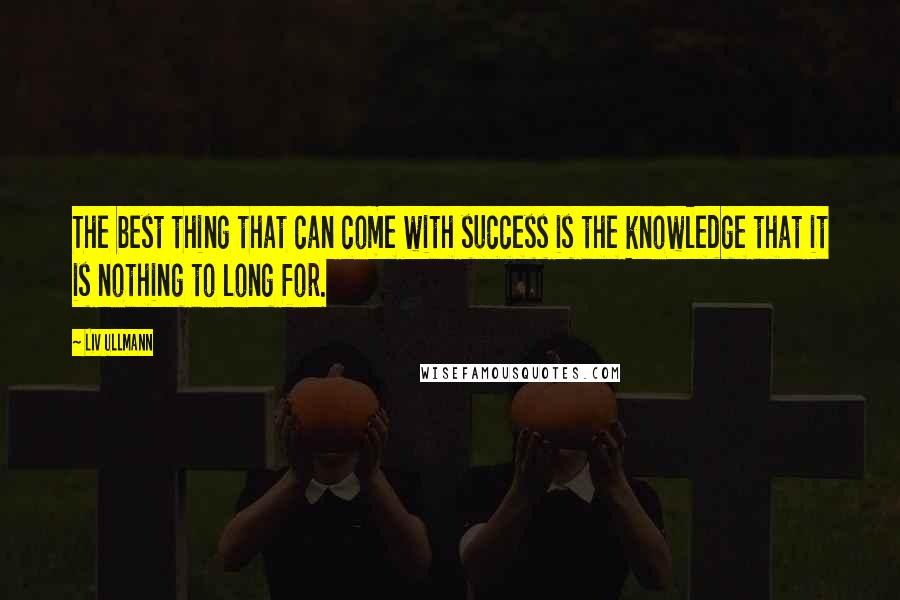 The best thing that can come with success is the knowledge that it is nothing to long for.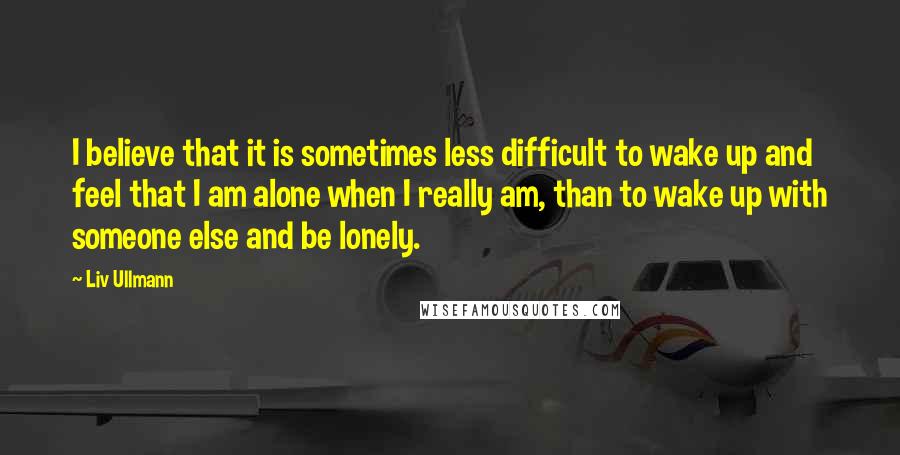 I believe that it is sometimes less difficult to wake up and feel that I am alone when I really am, than to wake up with someone else and be lonely.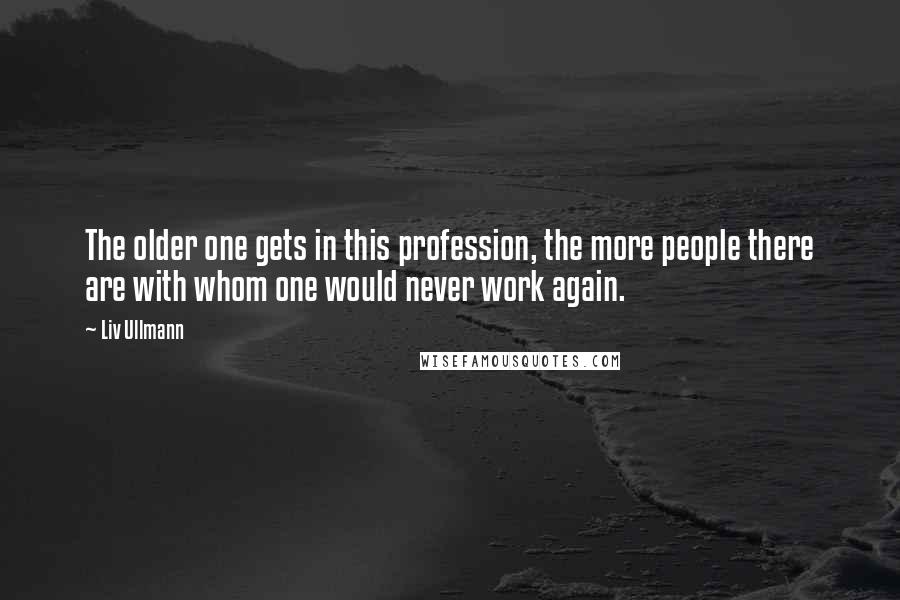 The older one gets in this profession, the more people there are with whom one would never work again.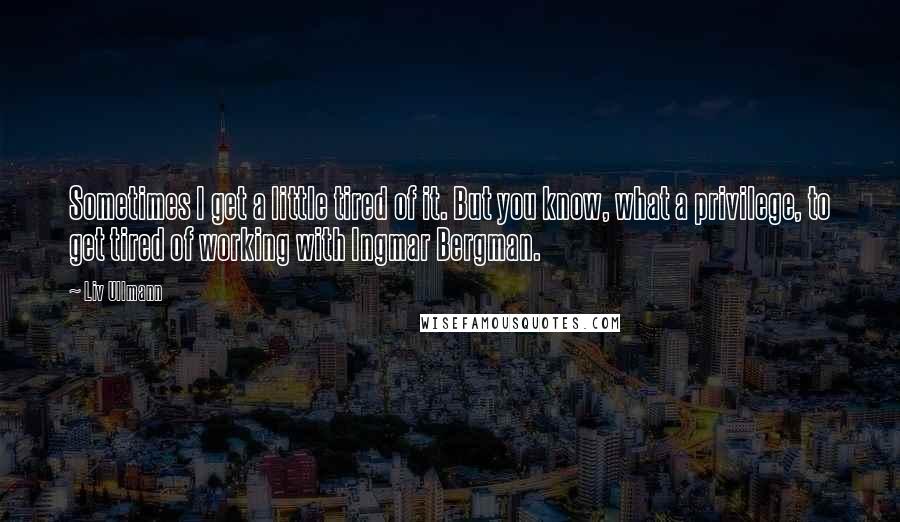 Sometimes I get a little tired of it. But you know, what a privilege, to get tired of working with Ingmar Bergman.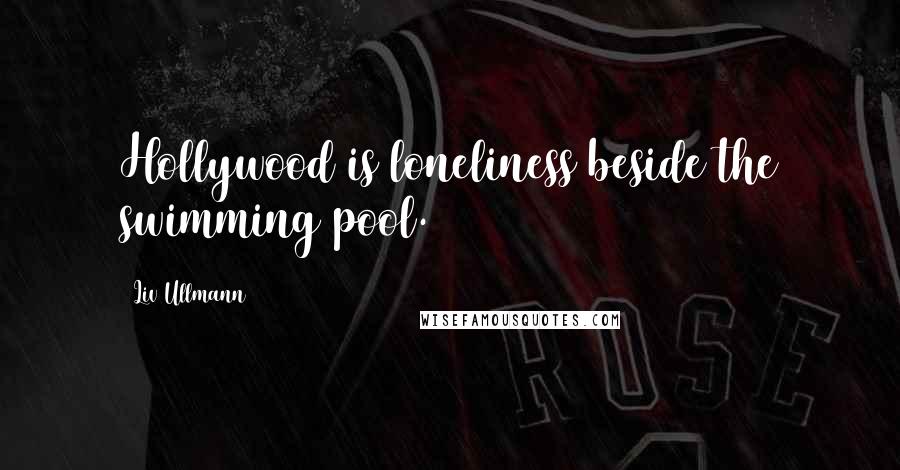 Hollywood is loneliness beside the swimming pool.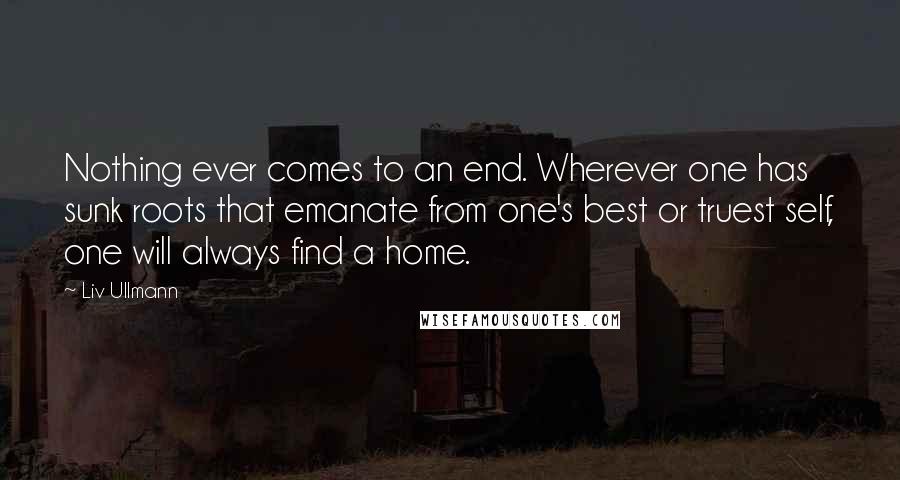 Nothing ever comes to an end. Wherever one has sunk roots that emanate from one's best or truest self, one will always find a home.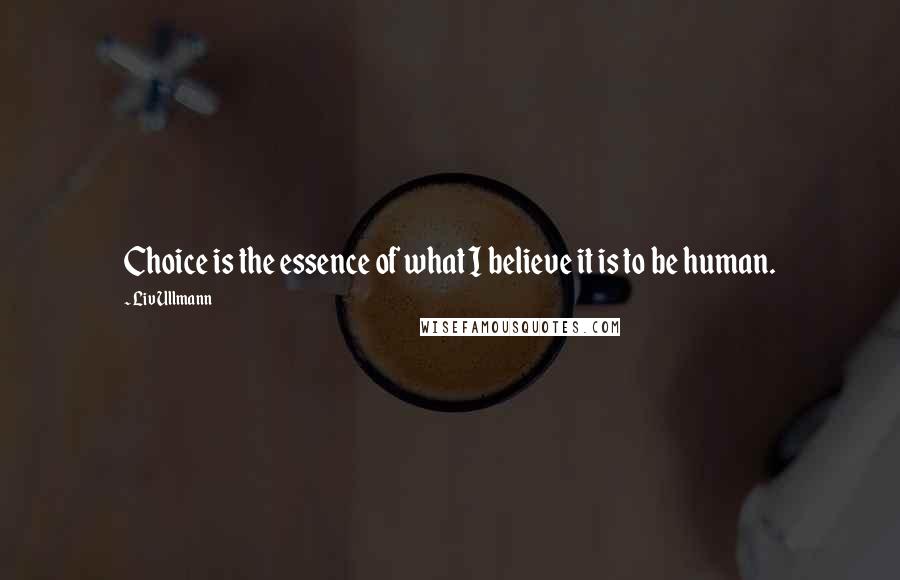 Choice is the essence of what I believe it is to be human.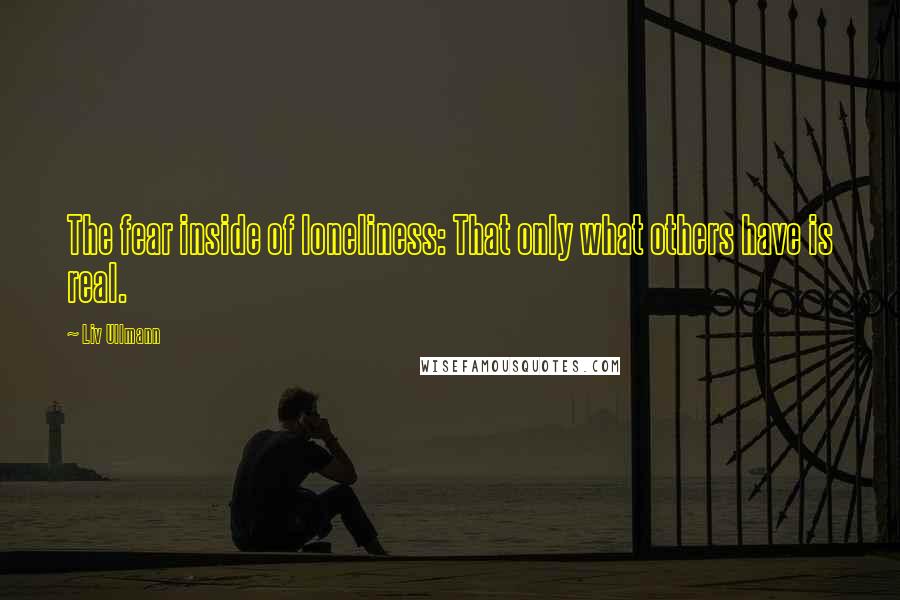 The fear inside of loneliness: That only what others have is real.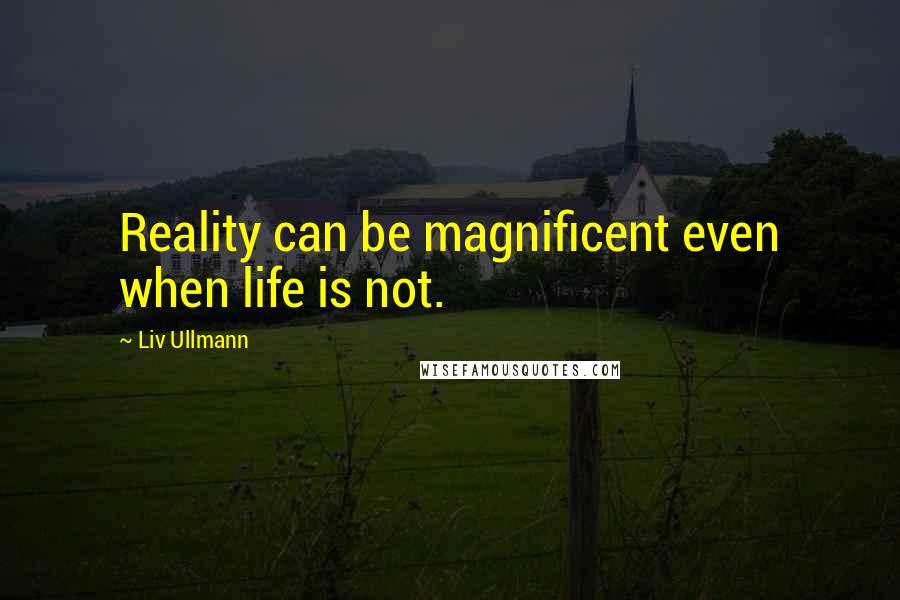 Reality can be magnificent even when life is not.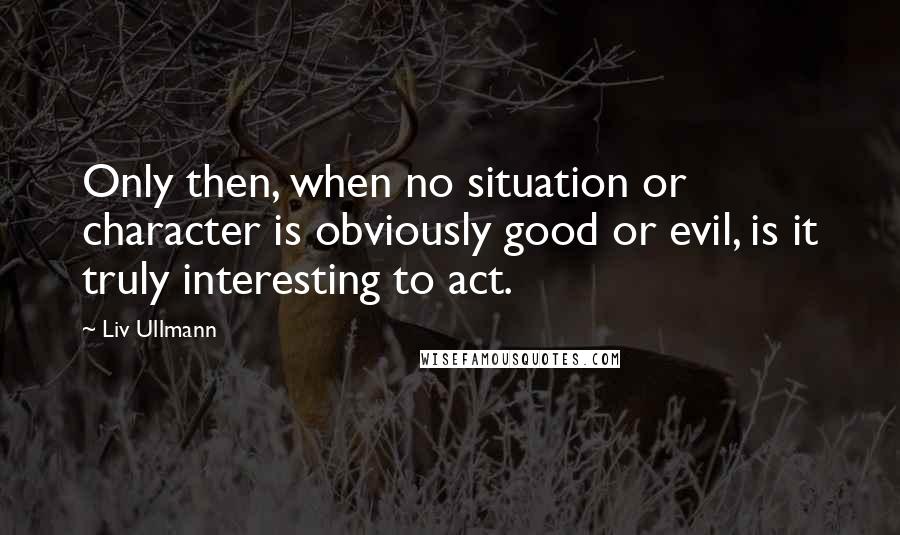 Only then, when no situation or character is obviously good or evil, is it truly interesting to act.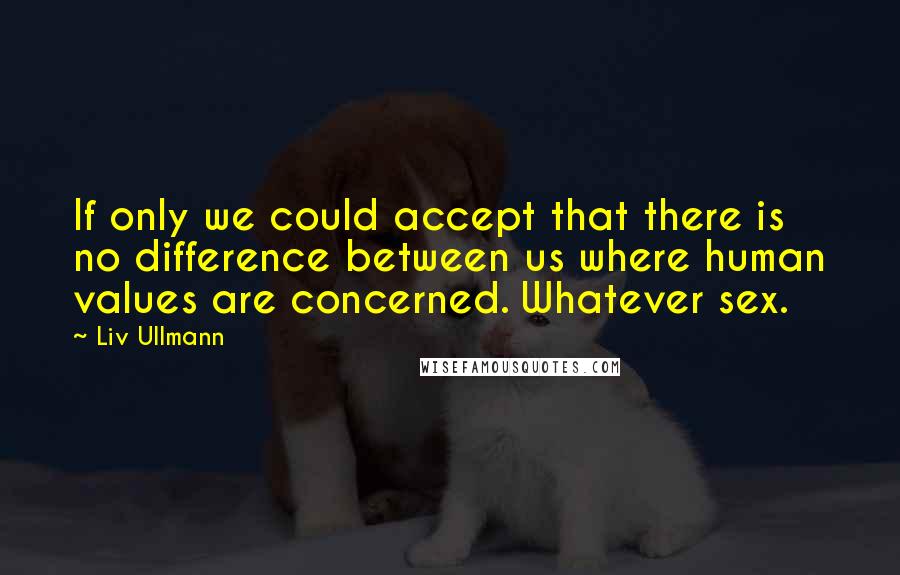 If only we could accept that there is no difference between us where human values are concerned. Whatever sex.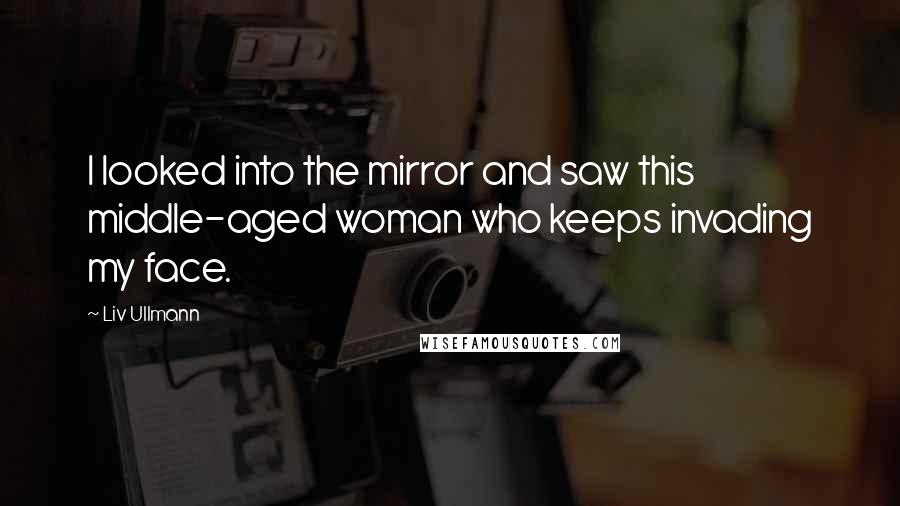 I looked into the mirror and saw this middle-aged woman who keeps invading my face.