Lily Collins Quotes
Top 35 wise famous quotes and sayings by Lily Collins
Lily Collins Famous Quotes & Sayings
Discover top inspirational quotes from Lily Collins on Wise Famous Quotes.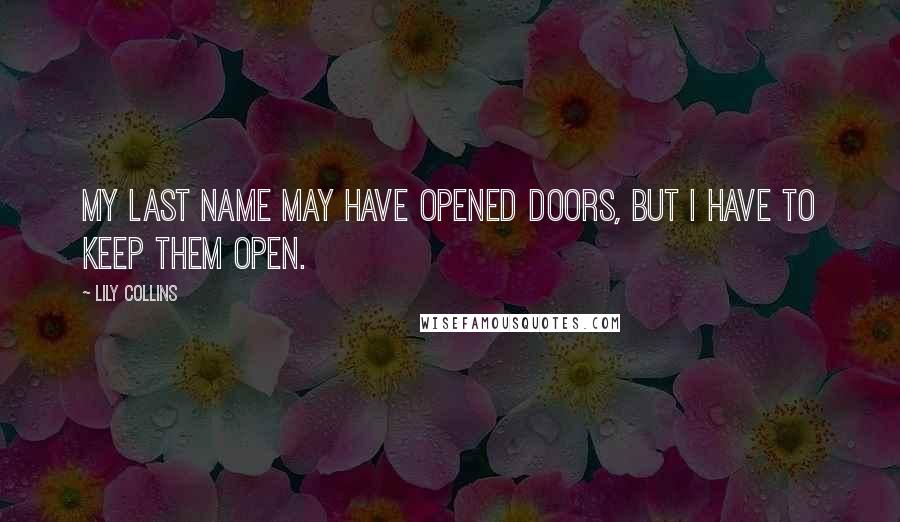 My last name may have opened doors, but I have to keep them open.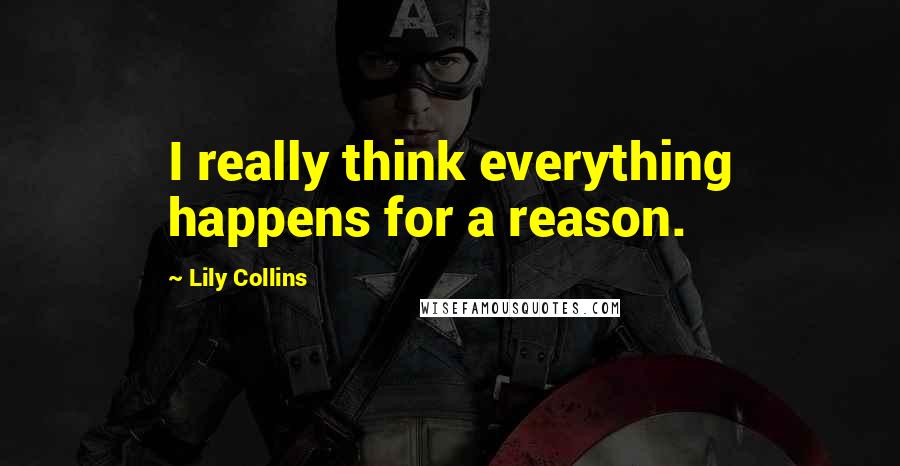 I really think everything happens for a reason.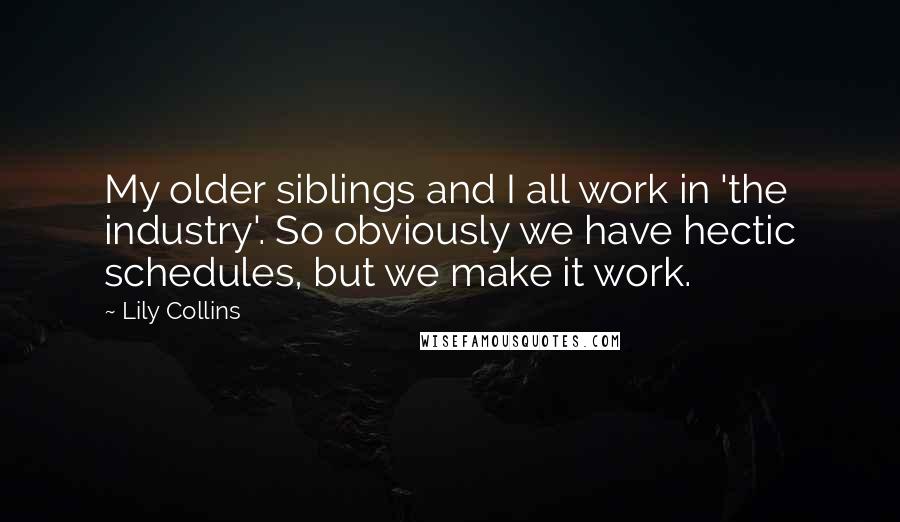 My older siblings and I all work in 'the industry'. So obviously we have hectic schedules, but we make it work.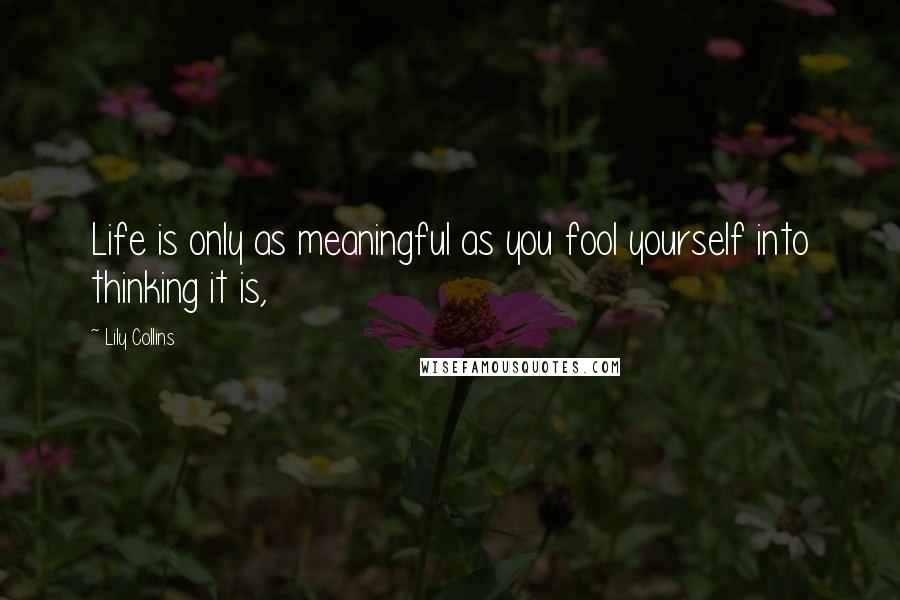 Life is only as meaningful as you fool yourself into thinking it is,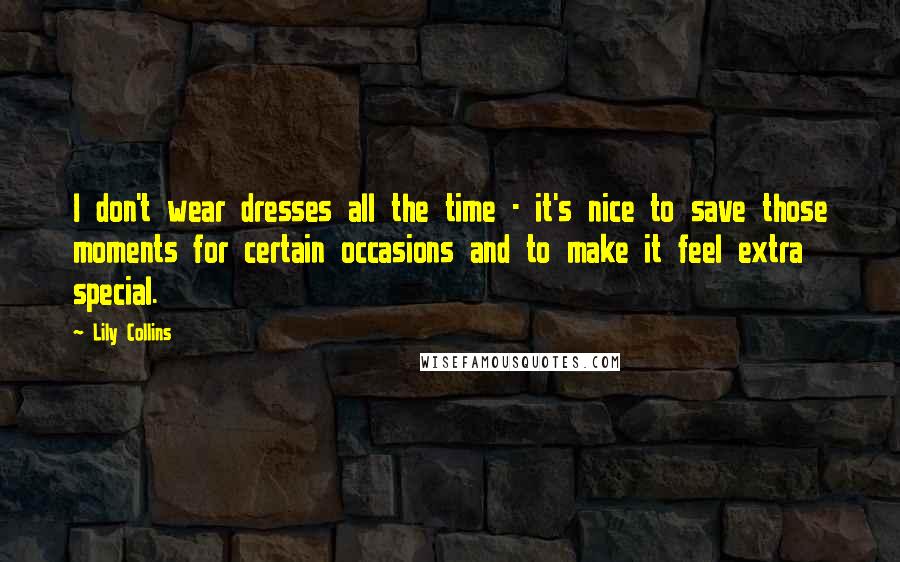 I don't wear dresses all the time - it's nice to save those moments for certain occasions and to make it feel extra special.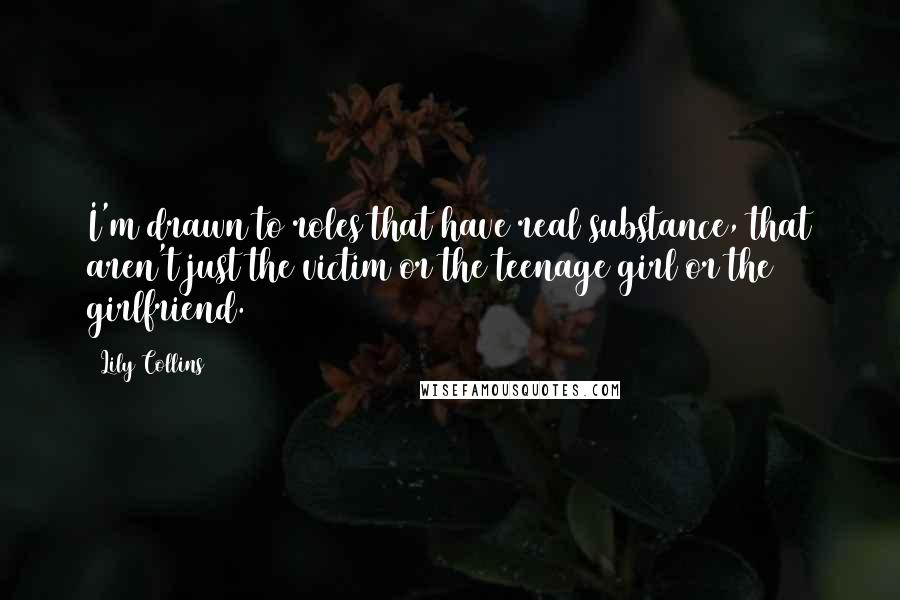 I'm drawn to roles that have real substance, that aren't just the victim or the teenage girl or the girlfriend.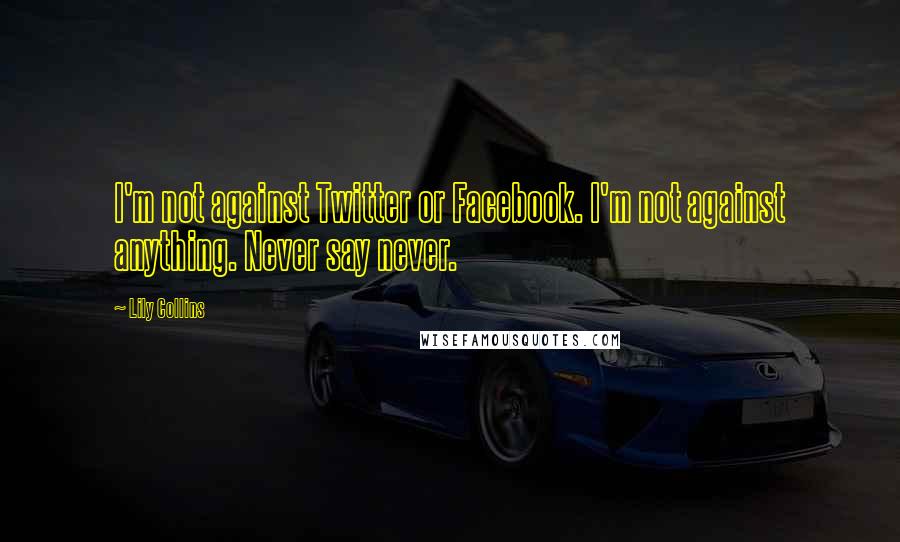 I'm not against Twitter or Facebook. I'm not against anything. Never say never.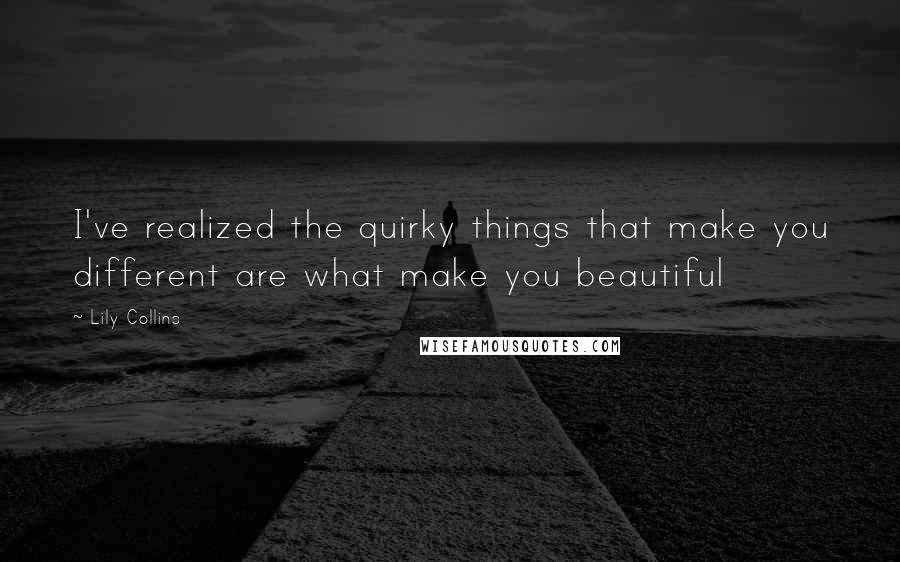 I've realized the quirky things that make you different are what make you beautiful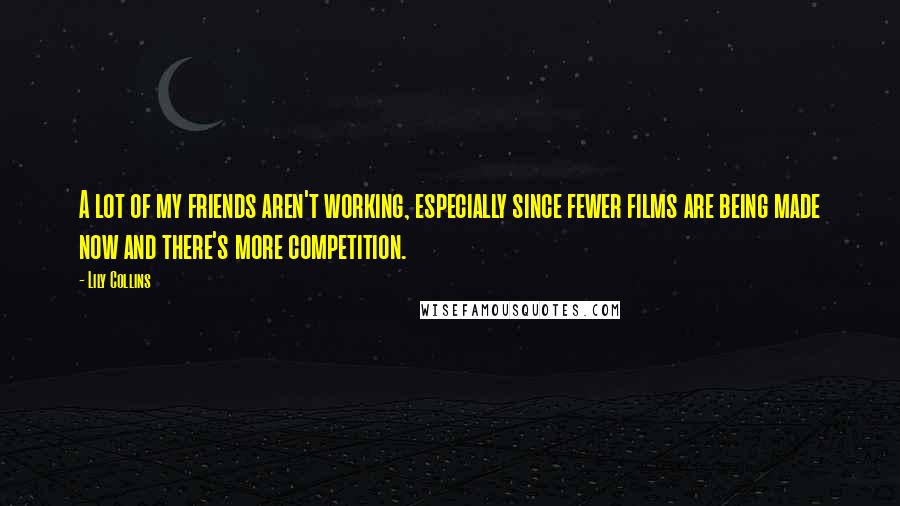 A lot of my friends aren't working, especially since fewer films are being made now and there's more competition.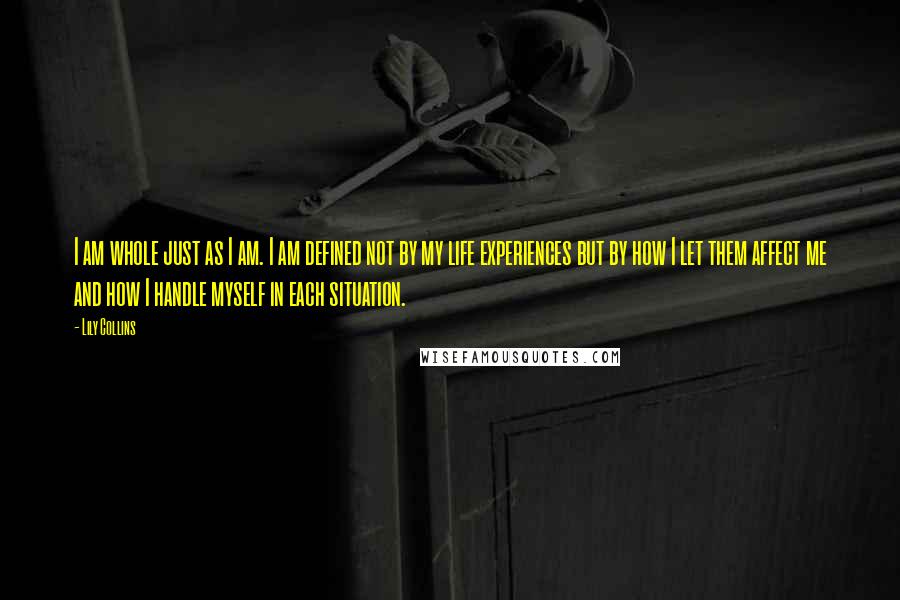 I am whole just as I am. I am defined not by my life experiences but by how I let them affect me and how I handle myself in each situation.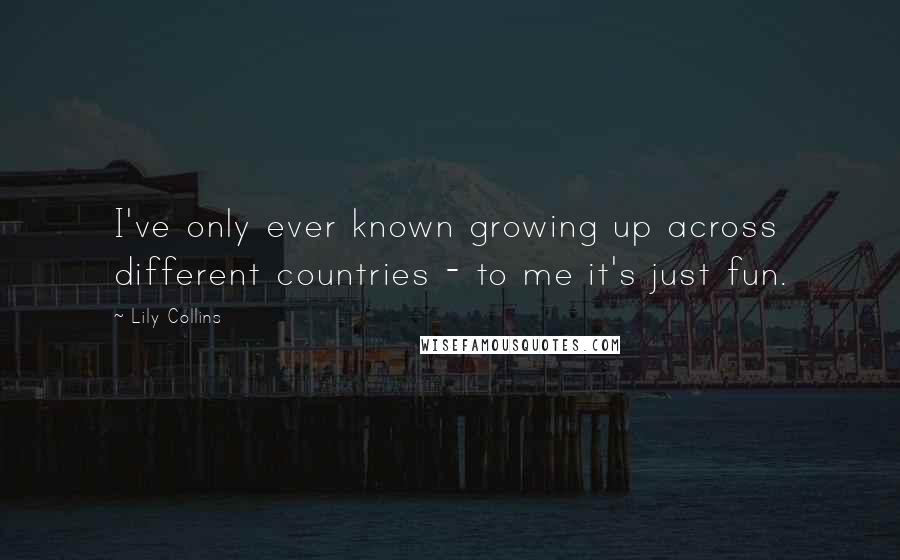 I've only ever known growing up across different countries - to me it's just fun.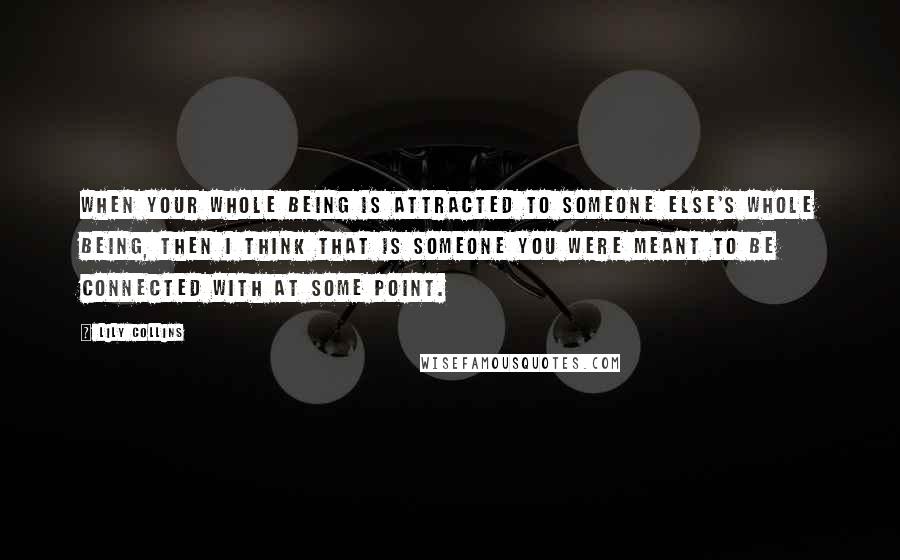 When your whole being is attracted to someone else's whole being, then I think that is someone you were meant to be connected with at some point.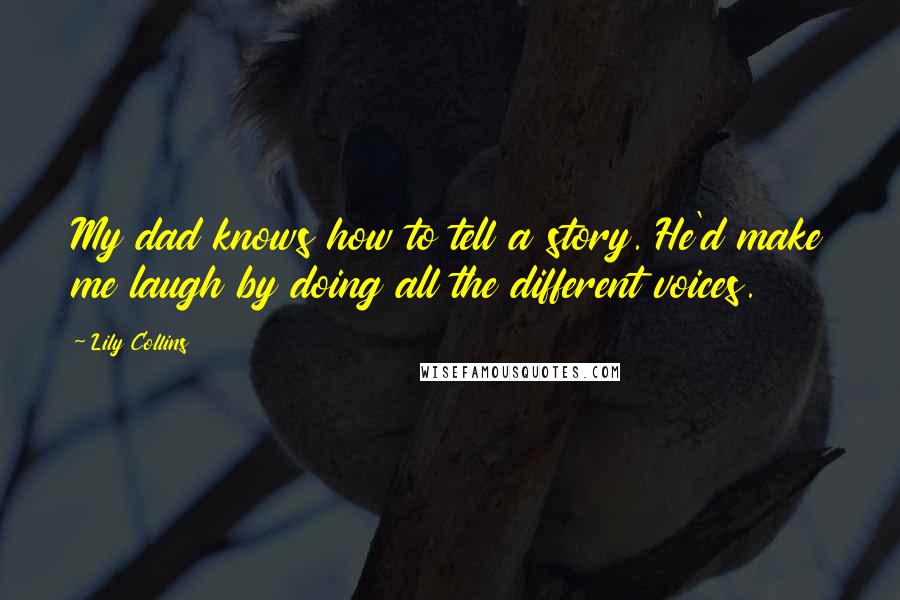 My dad knows how to tell a story. He'd make me laugh by doing all the different voices.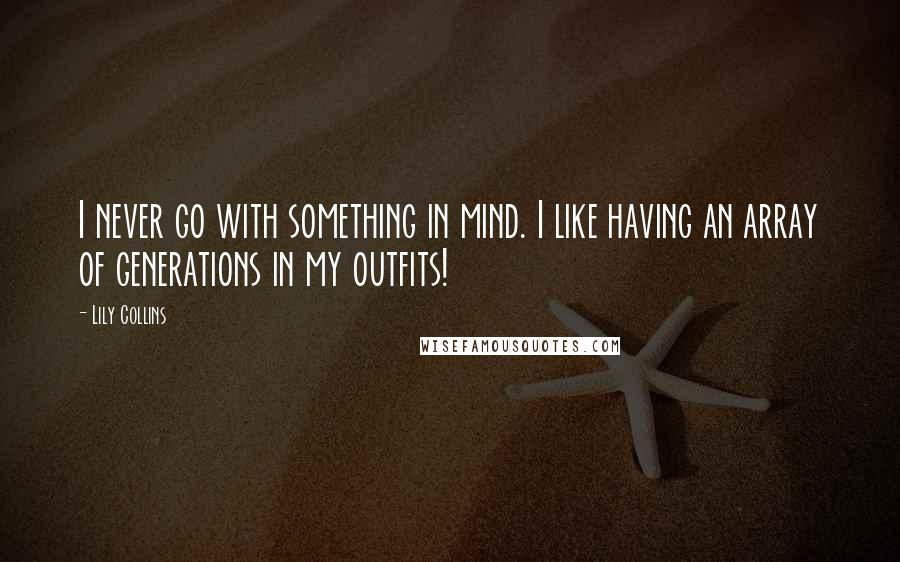 I never go with something in mind. I like having an array of generations in my outfits!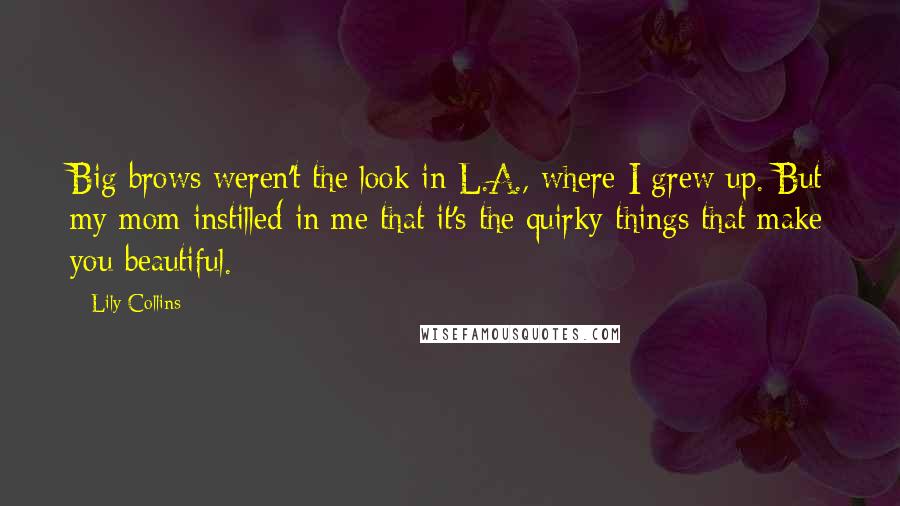 Big brows weren't the look in L.A., where I grew up. But my mom instilled in me that it's the quirky things that make you beautiful.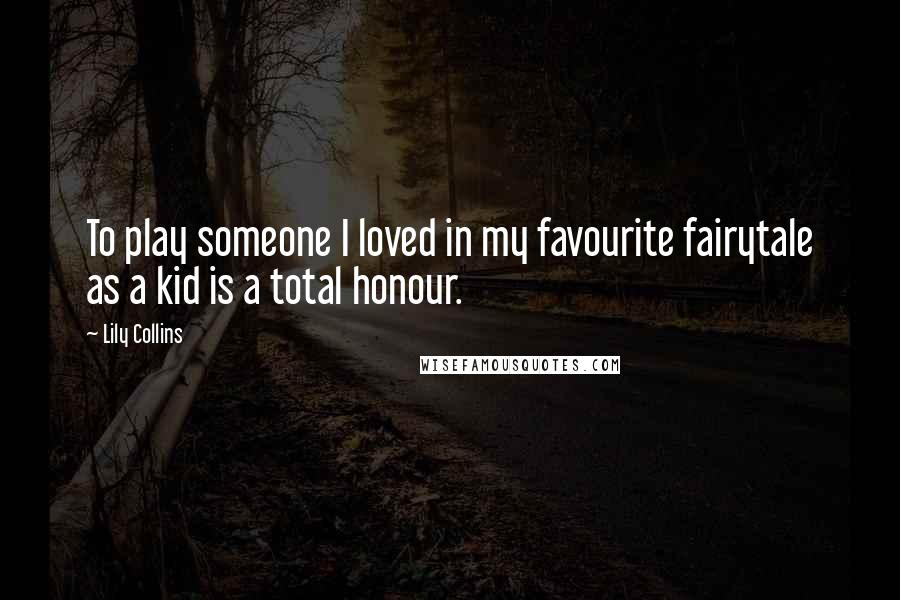 To play someone I loved in my favourite fairytale as a kid is a total honour.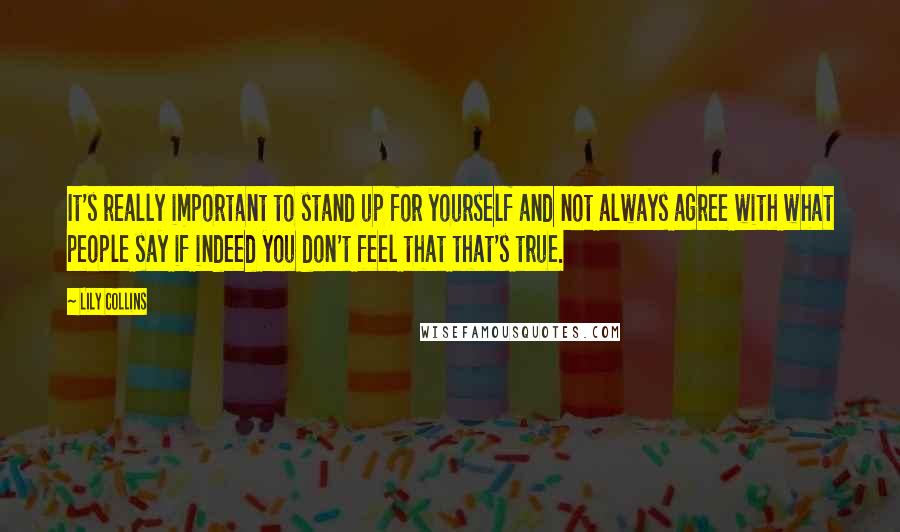 It's really important to stand up for yourself and not always agree with what people say if indeed you don't feel that that's true.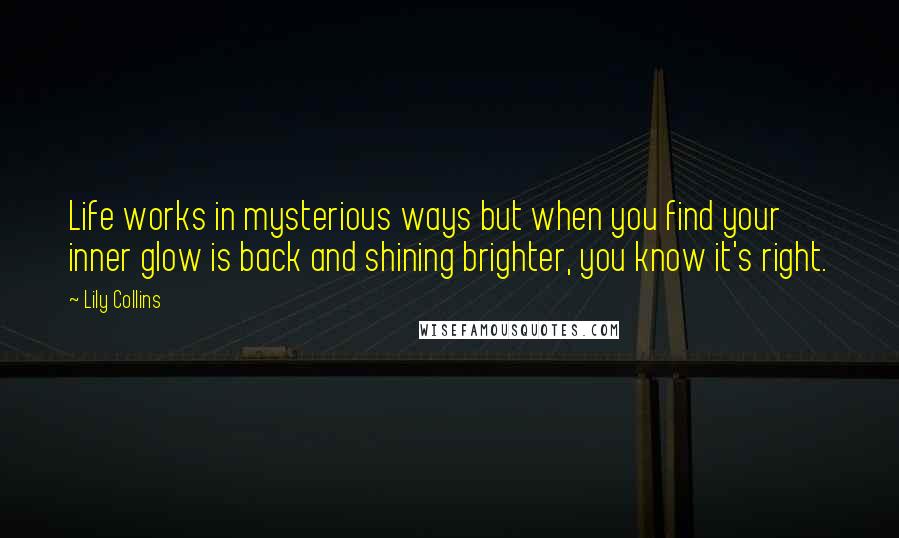 Life works in mysterious ways but when you find your inner glow is back and shining brighter, you know it's right.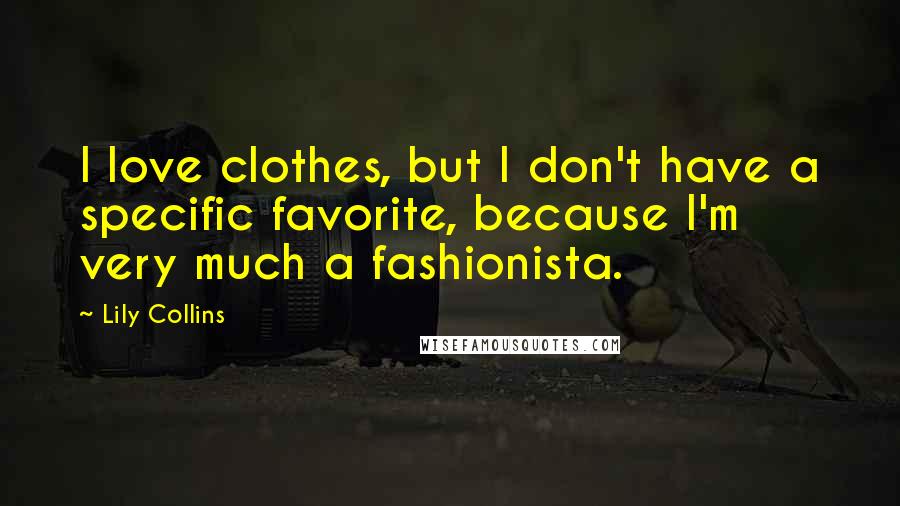 I love clothes, but I don't have a specific favorite, because I'm very much a fashionista.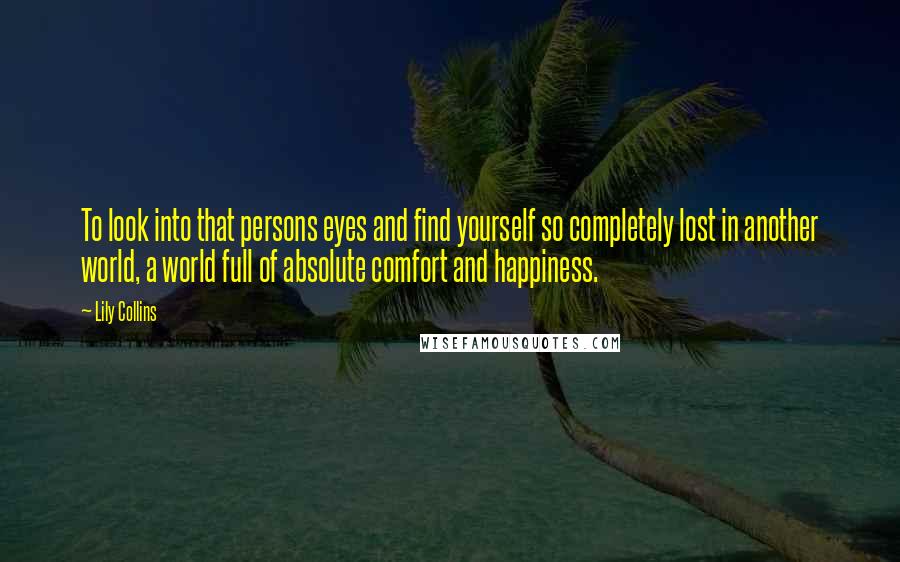 To look into that persons eyes and find yourself so completely lost in another world, a world full of absolute comfort and happiness.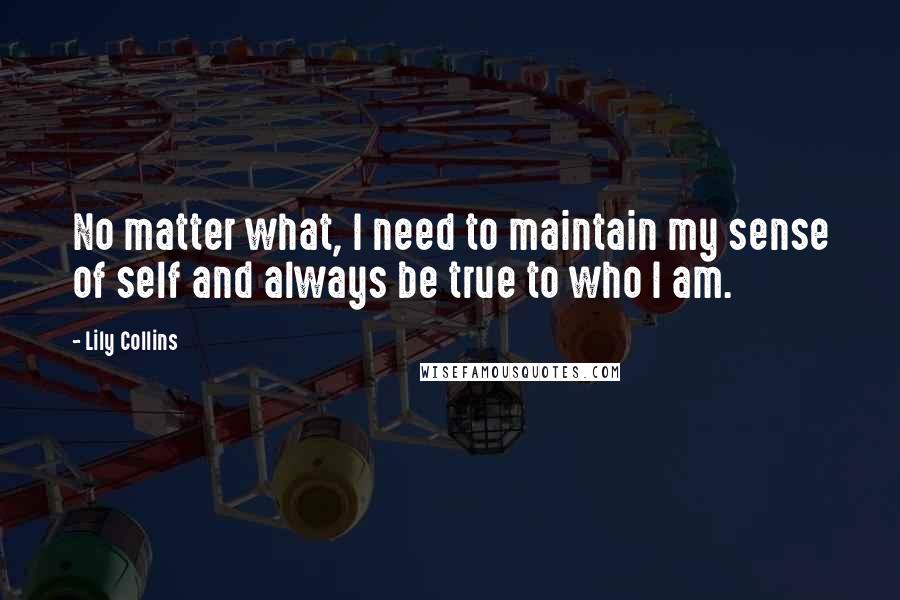 No matter what, I need to maintain my sense of self and always be true to who I am.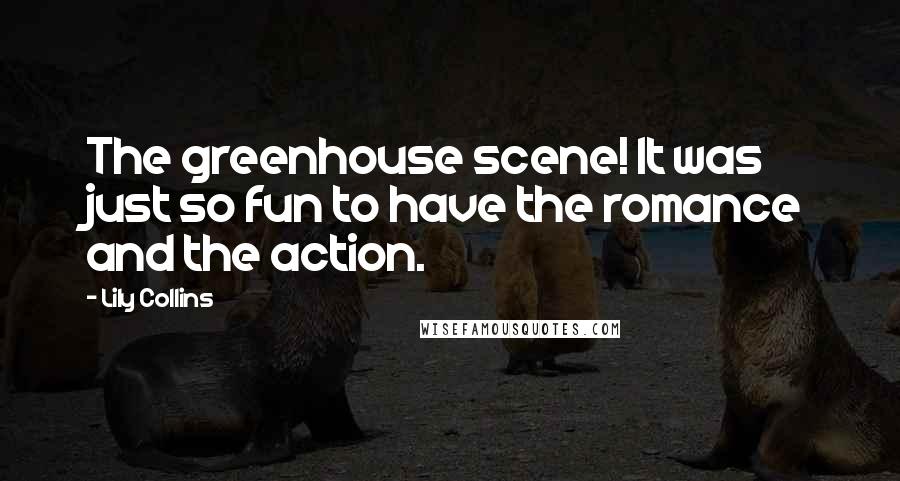 The greenhouse scene! It was just so fun to have the romance and the action.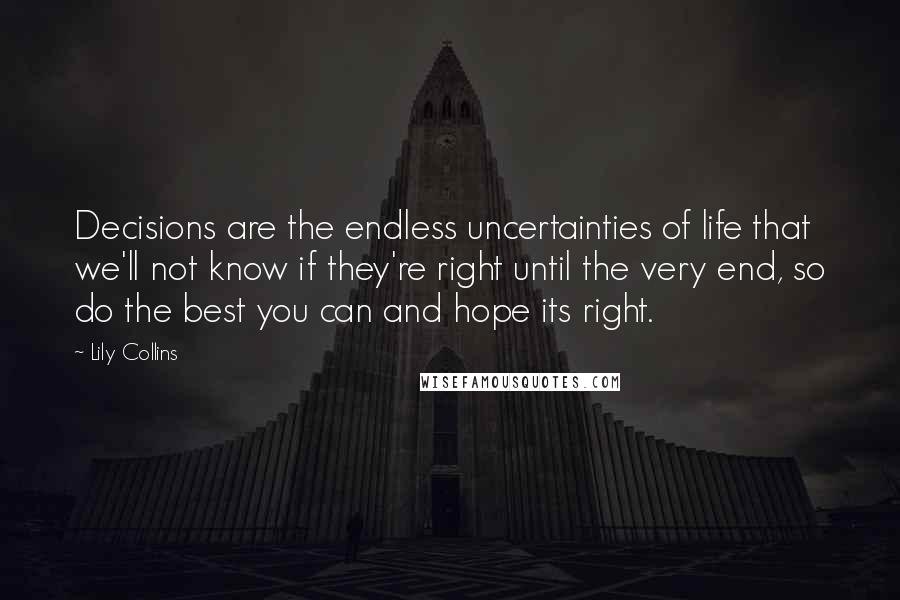 Decisions are the endless uncertainties of life that we'll not know if they're right until the very end, so do the best you can and hope its right.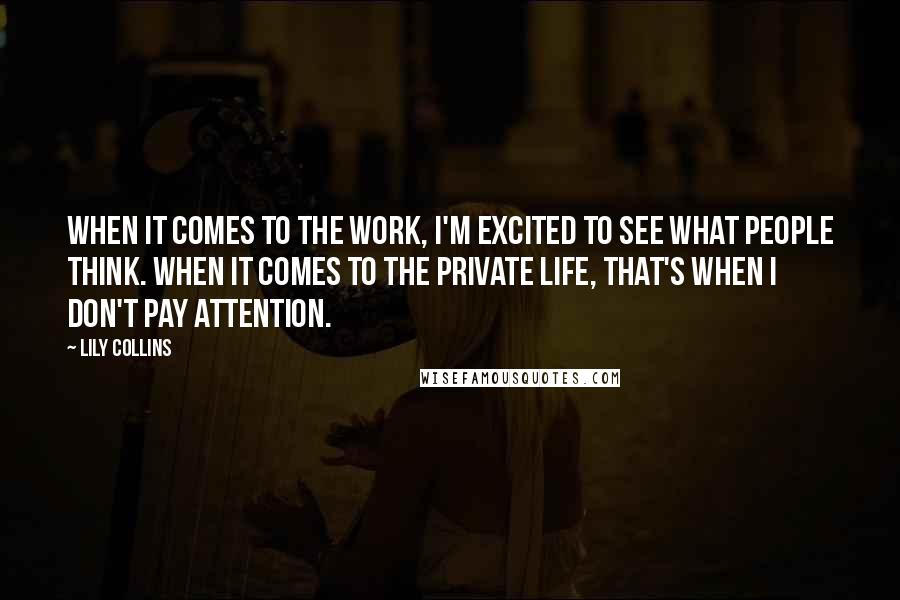 When it comes to the work, I'm excited to see what people think. When it comes to the private life, that's when I don't pay attention.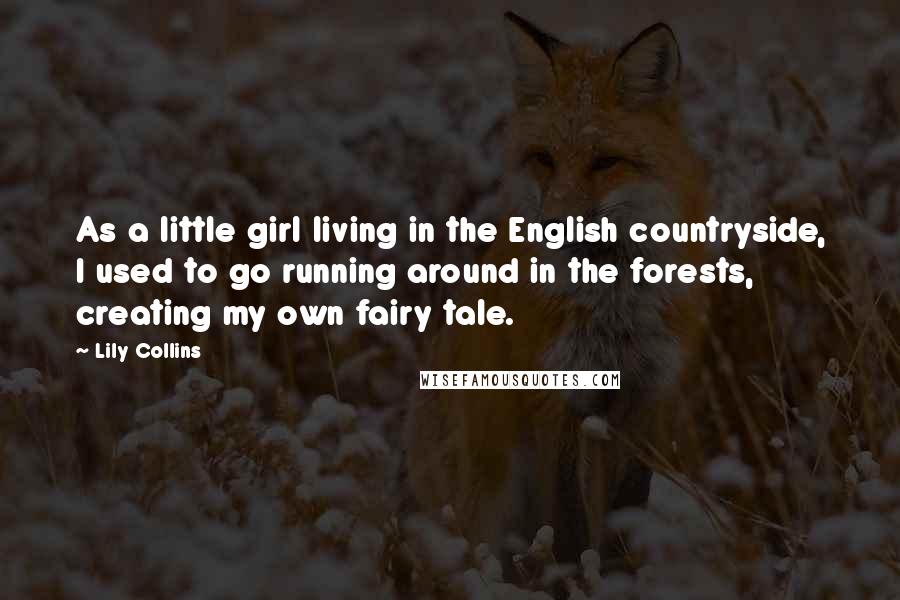 As a little girl living in the English countryside, I used to go running around in the forests, creating my own fairy tale.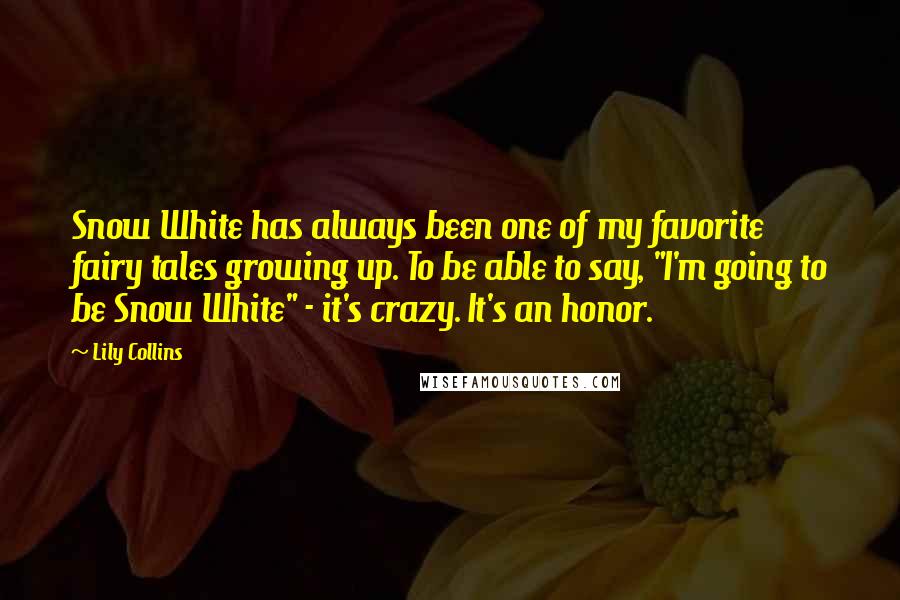 Snow White has always been one of my favorite fairy tales growing up. To be able to say, "I'm going to be Snow White" - it's crazy. It's an honor.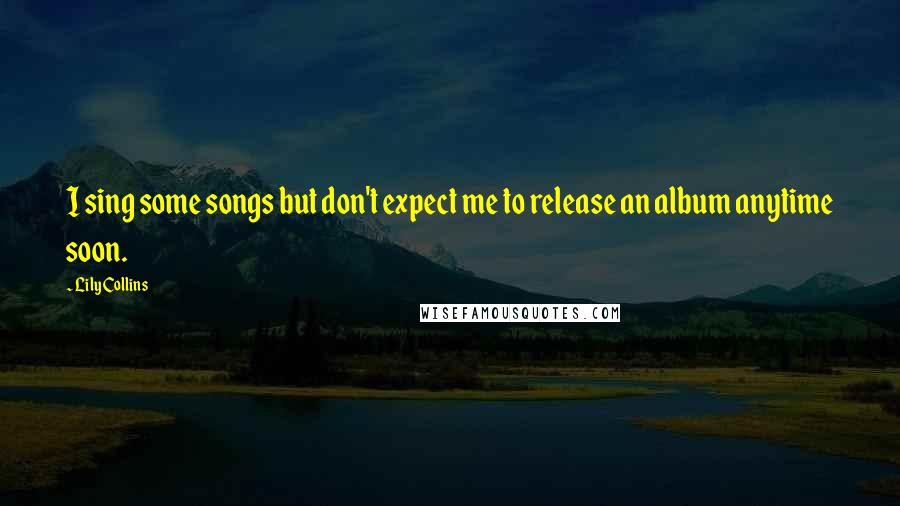 I sing some songs but don't expect me to release an album anytime soon.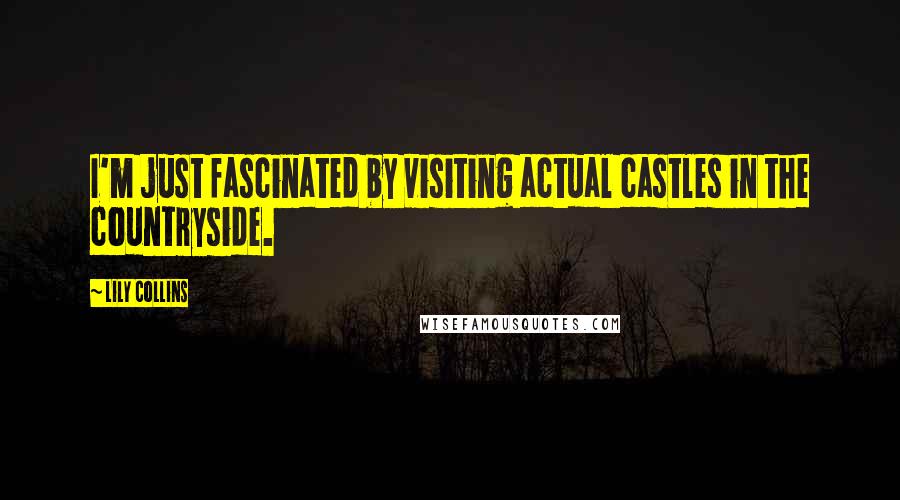 I'm just fascinated by visiting actual castles in the countryside.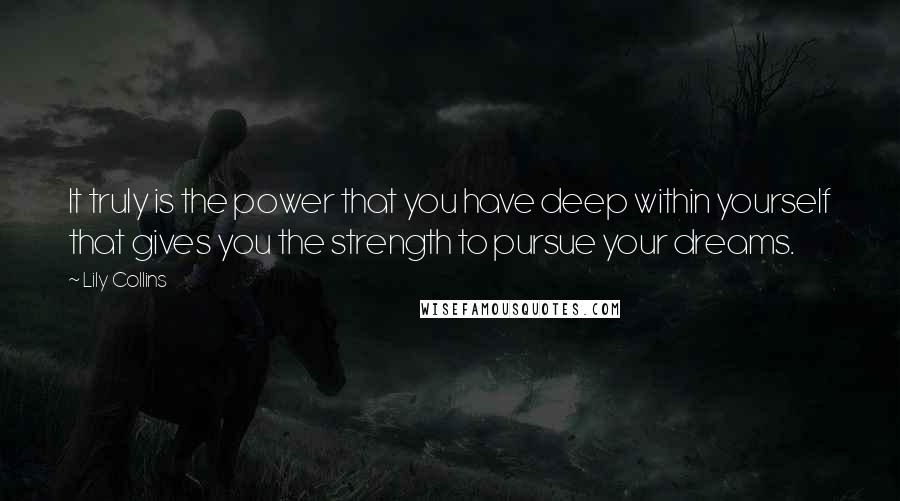 It truly is the power that you have deep within yourself that gives you the strength to pursue your dreams.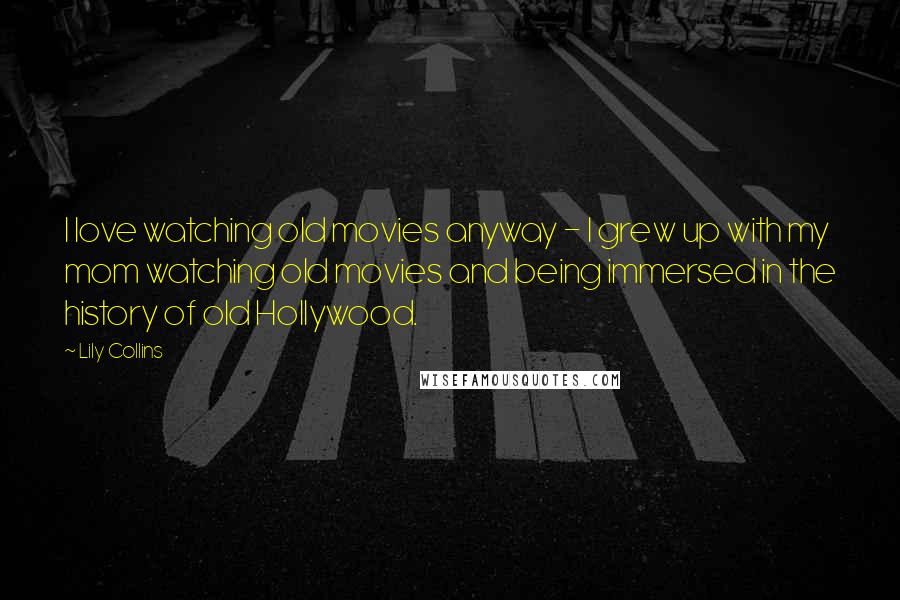 I love watching old movies anyway - I grew up with my mom watching old movies and being immersed in the history of old Hollywood.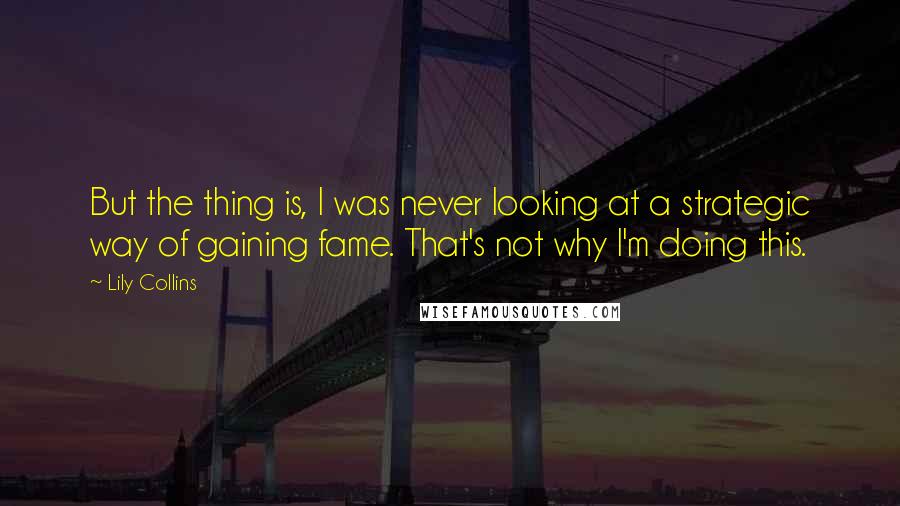 But the thing is, I was never looking at a strategic way of gaining fame. That's not why I'm doing this.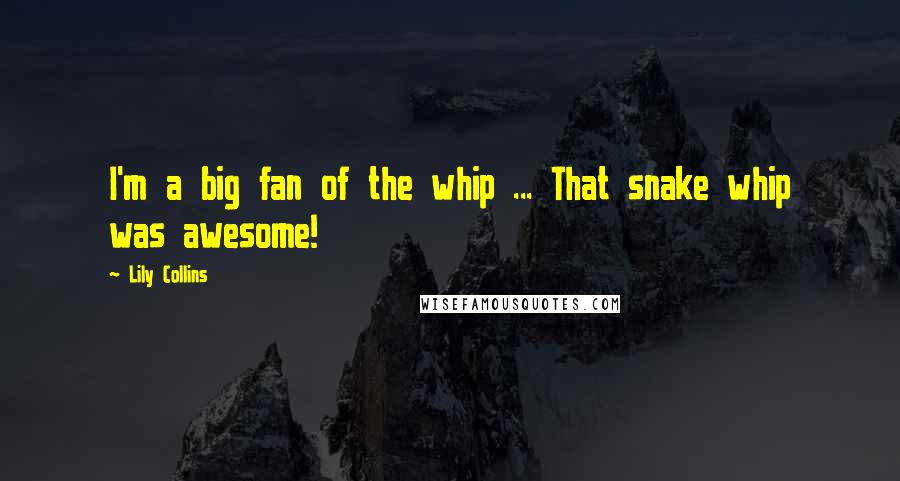 I'm a big fan of the whip ... That snake whip was awesome!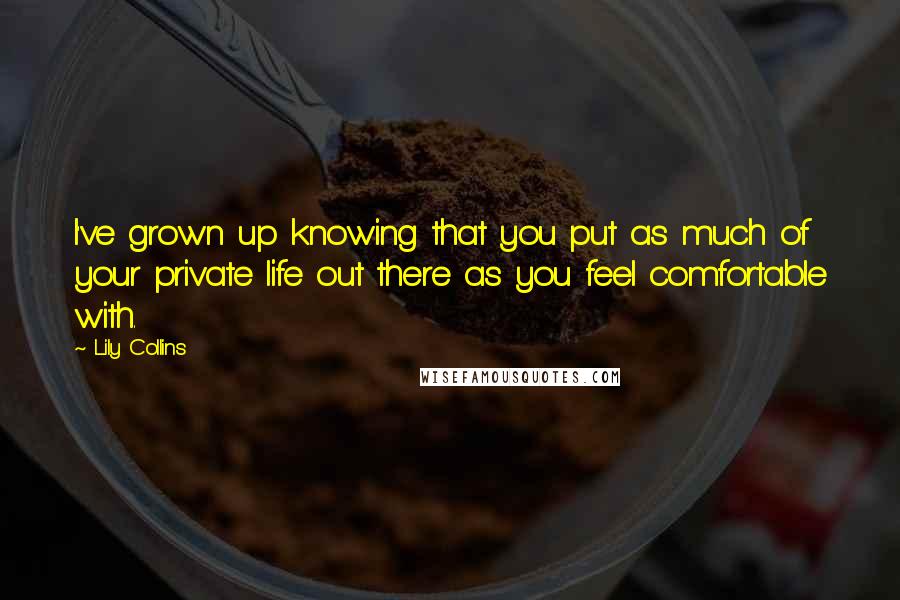 I've grown up knowing that you put as much of your private life out there as you feel comfortable with.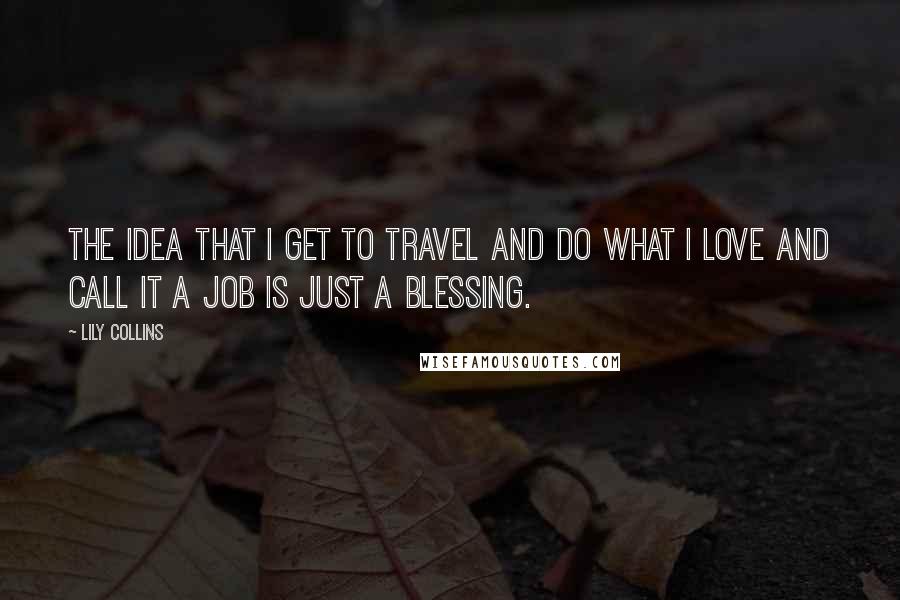 The idea that I get to travel and do what I love and call it a job is just a blessing.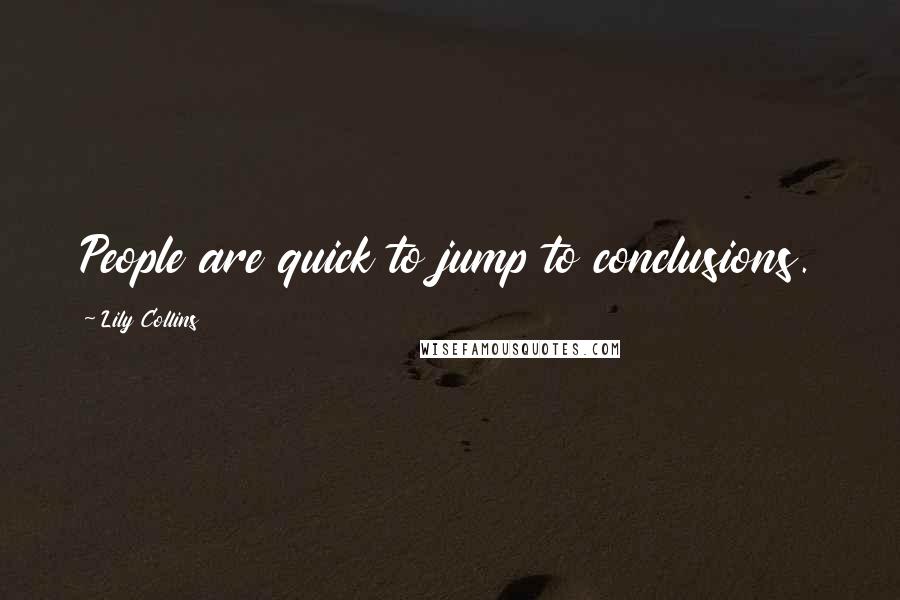 People are quick to jump to conclusions.