L.G. Space Quotes
Top 6 wise famous quotes and sayings by L.G. Space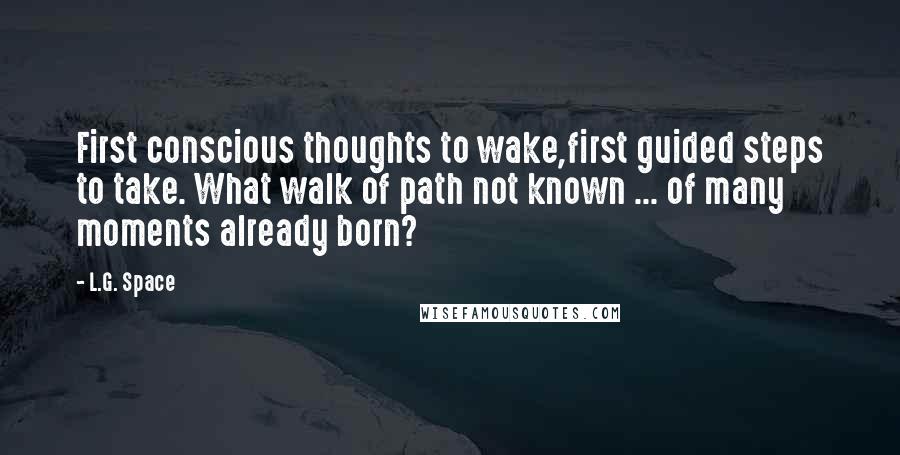 First conscious thoughts to wake,first guided steps to take. What walk of path not known ... of many moments already born?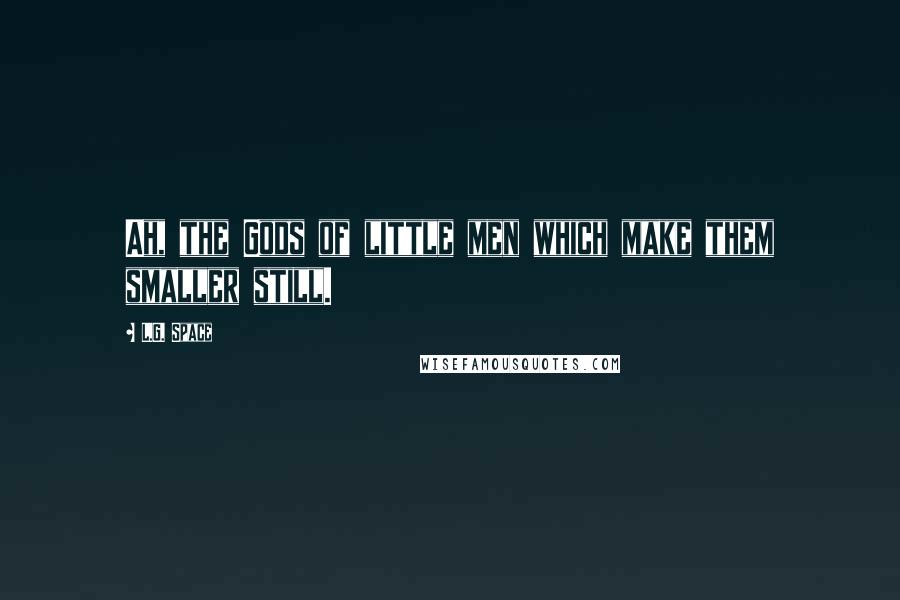 Ah, the Gods of little men which make them smaller still.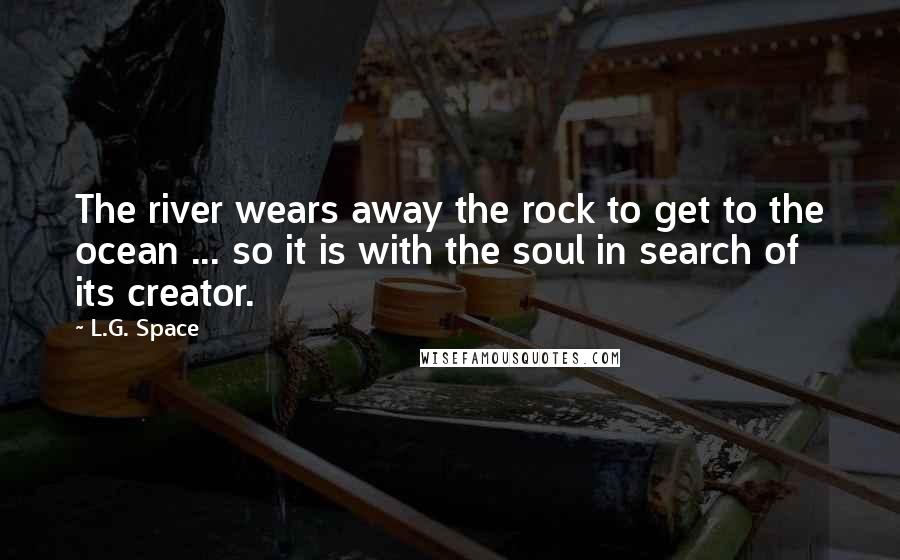 The river wears away the rock to get to the ocean ... so it is with the soul in search of its creator.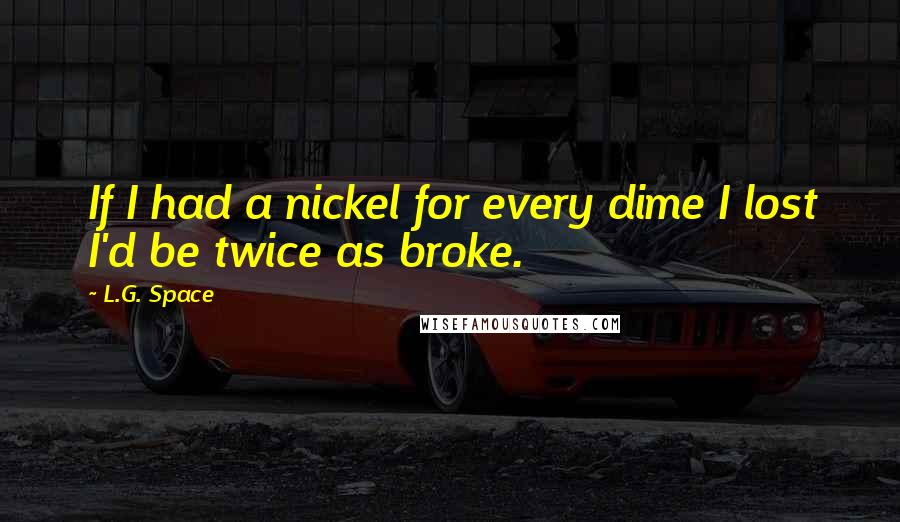 If I had a nickel for every dime I lost I'd be twice as broke.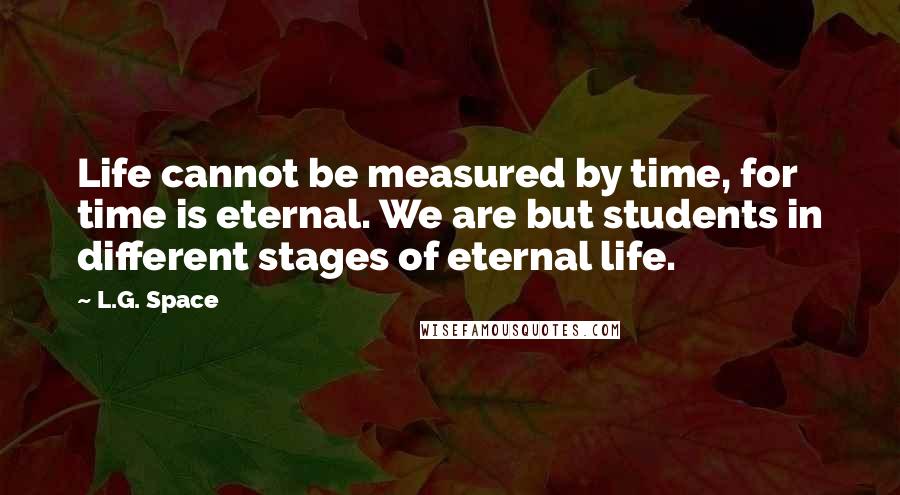 Life cannot be measured by time, for time is eternal. We are but students in different stages of eternal life.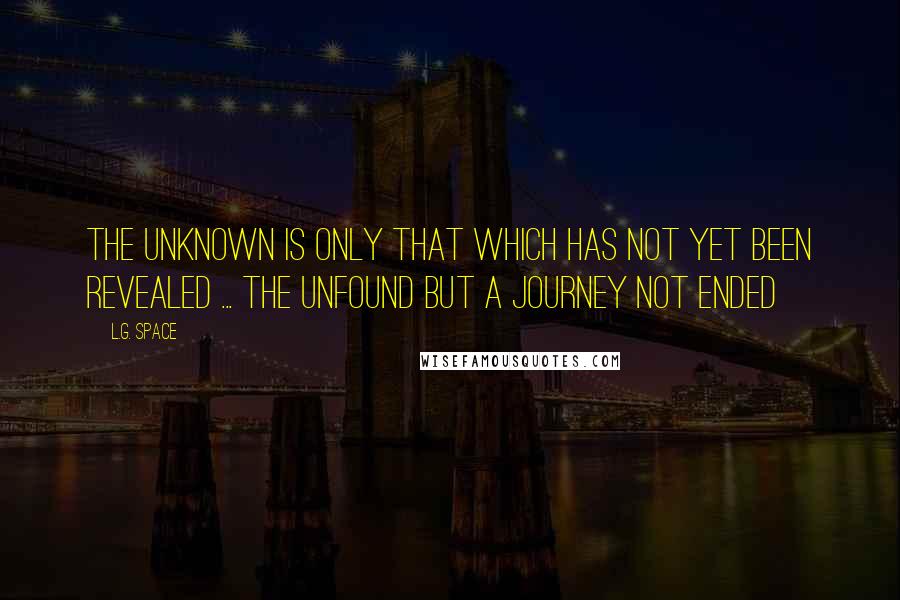 The unknown is only that which has not yet been revealed ... The unfound but a journey not ended