Kate Douglas Wiggin Quotes
Top 19 wise famous quotes and sayings by Kate Douglas Wiggin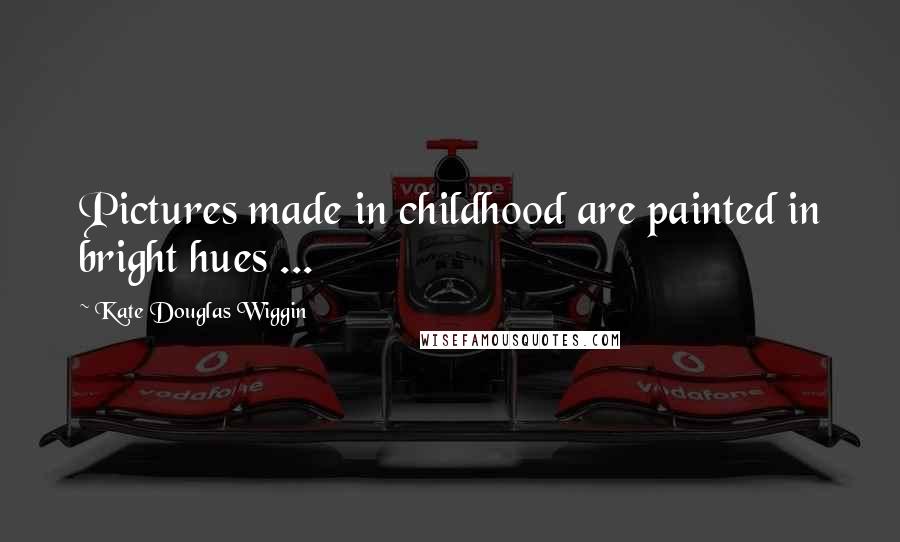 Pictures made in childhood are painted in bright hues ...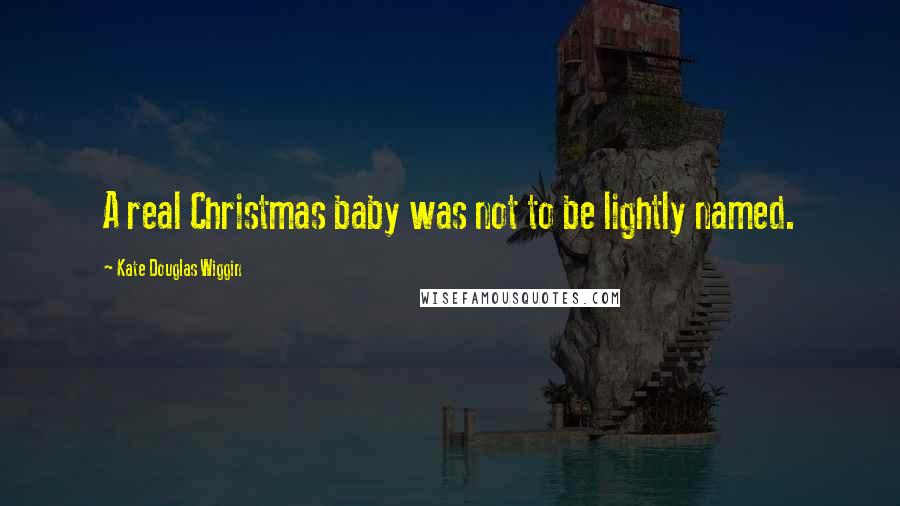 A real Christmas baby was not to be lightly named.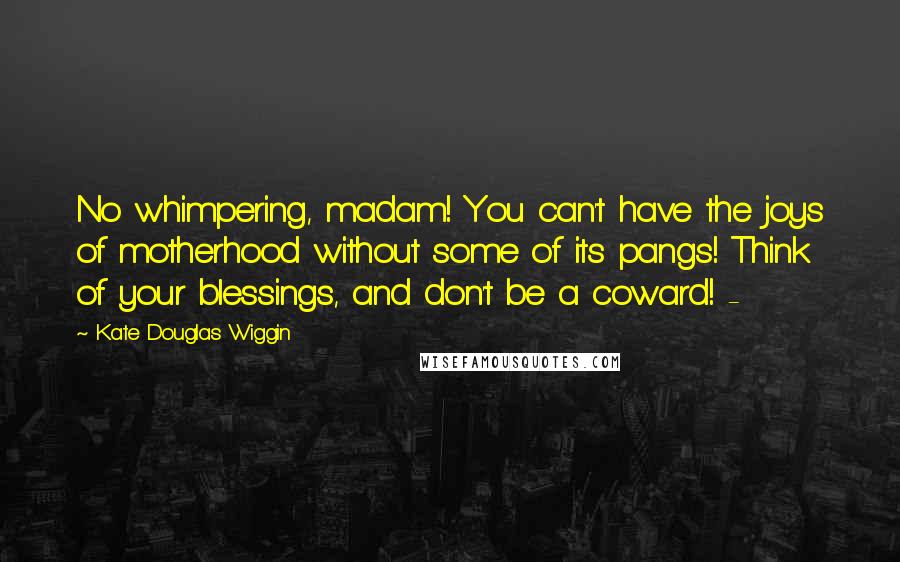 No whimpering, madam! You can't have the joys of motherhood without some of its pangs! Think of your blessings, and don't be a coward! -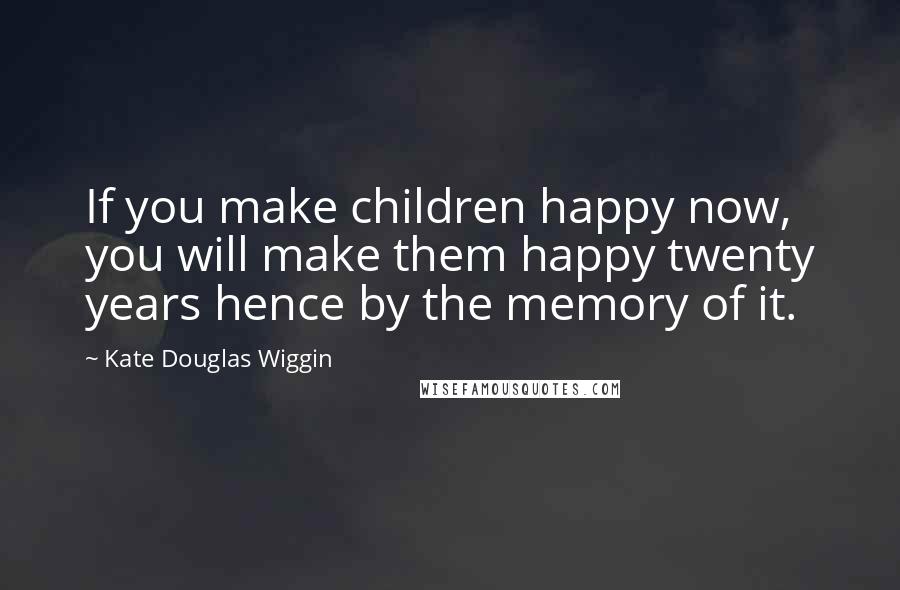 If you make children happy now, you will make them happy twenty years hence by the memory of it.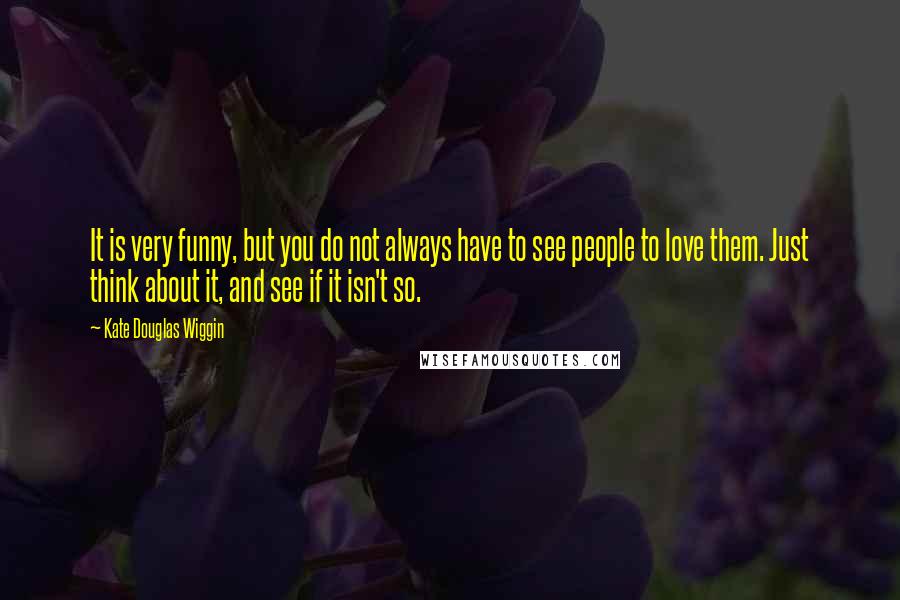 It is very funny, but you do not always have to see people to love them. Just think about it, and see if it isn't so.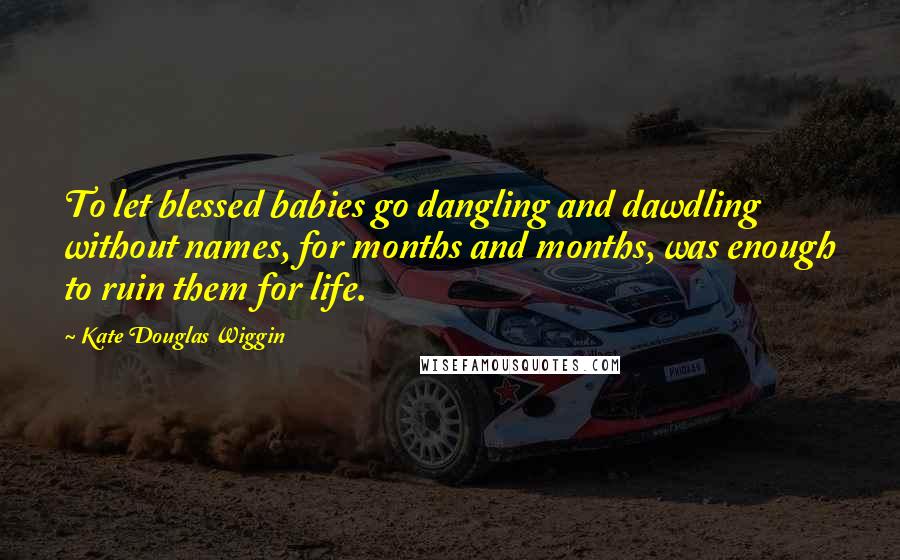 To let blessed babies go dangling and dawdling without names, for months and months, was enough to ruin them for life.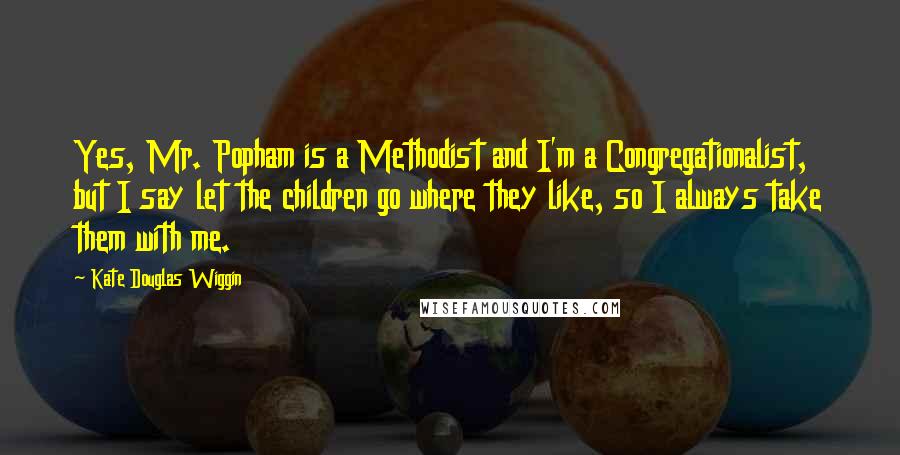 Yes, Mr. Popham is a Methodist and I'm a Congregationalist, but I say let the children go where they like, so I always take them with me.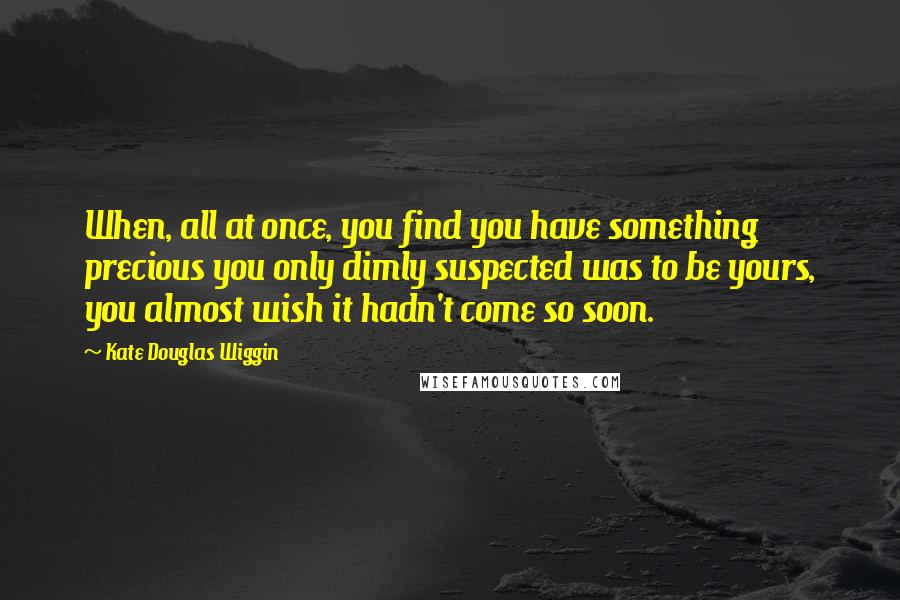 When, all at once, you find you have something precious you only dimly suspected was to be yours, you almost wish it hadn't come so soon.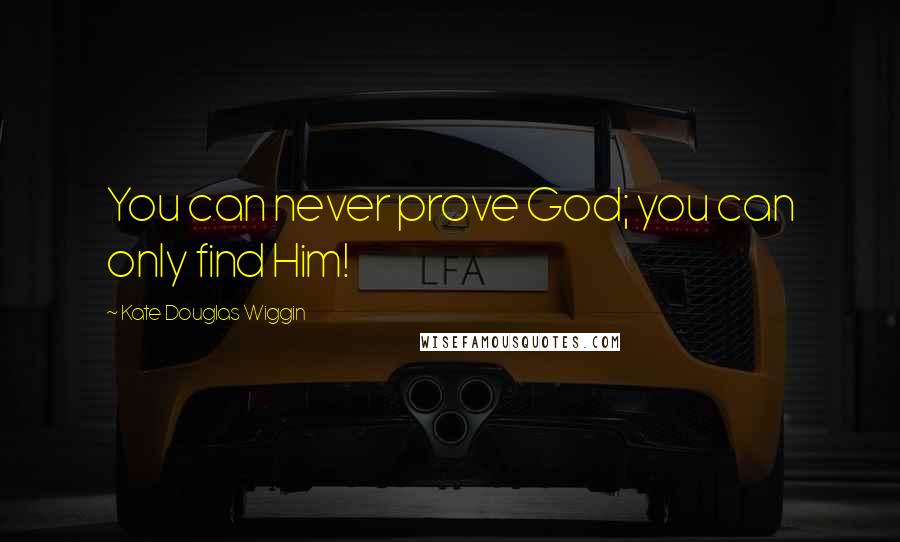 You can never prove God; you can only find Him!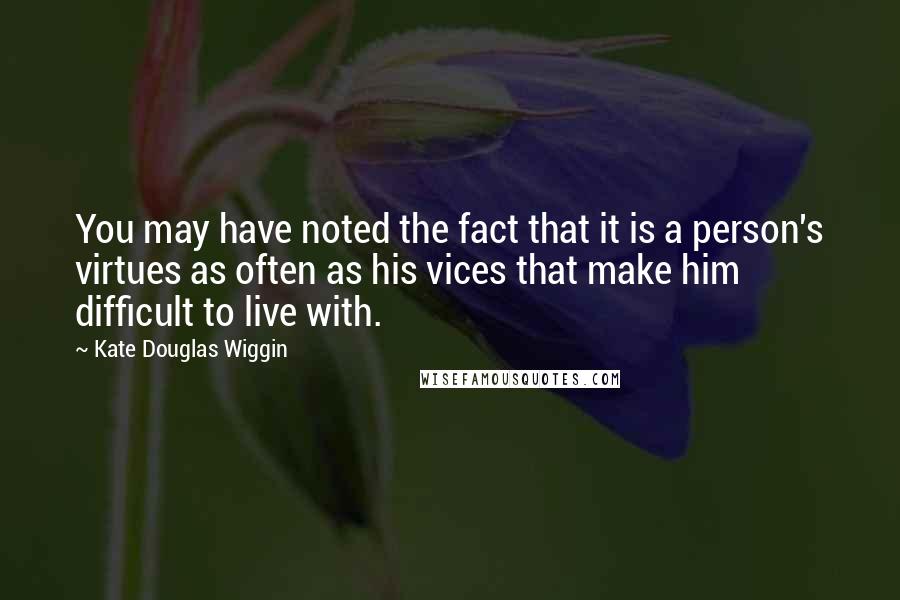 You may have noted the fact that it is a person's virtues as often as his vices that make him difficult to live with.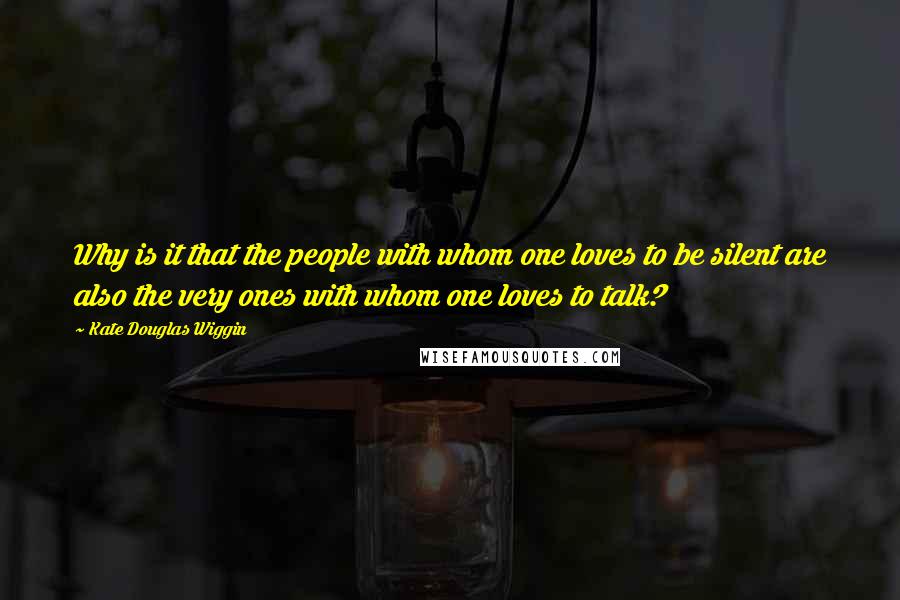 Why is it that the people with whom one loves to be silent are also the very ones with whom one loves to talk?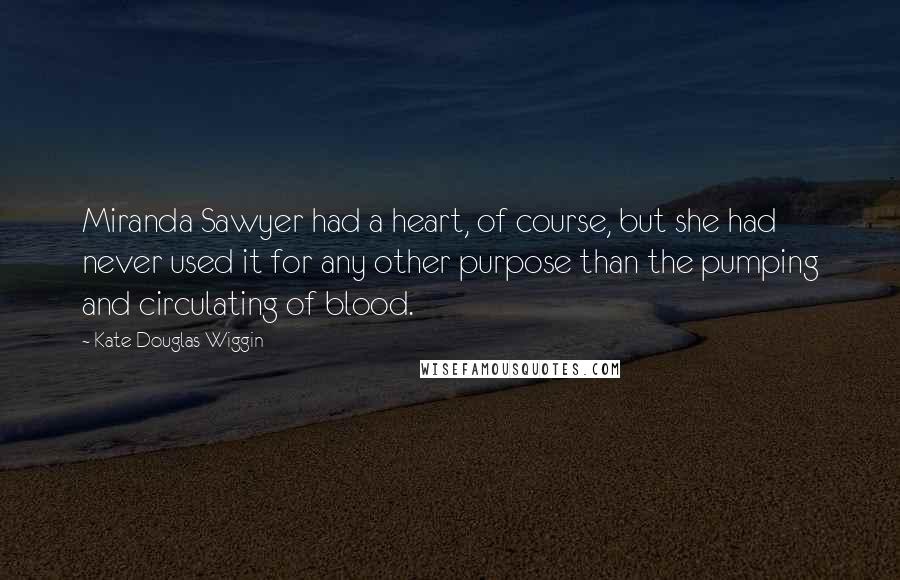 Miranda Sawyer had a heart, of course, but she had never used it for any other purpose than the pumping and circulating of blood.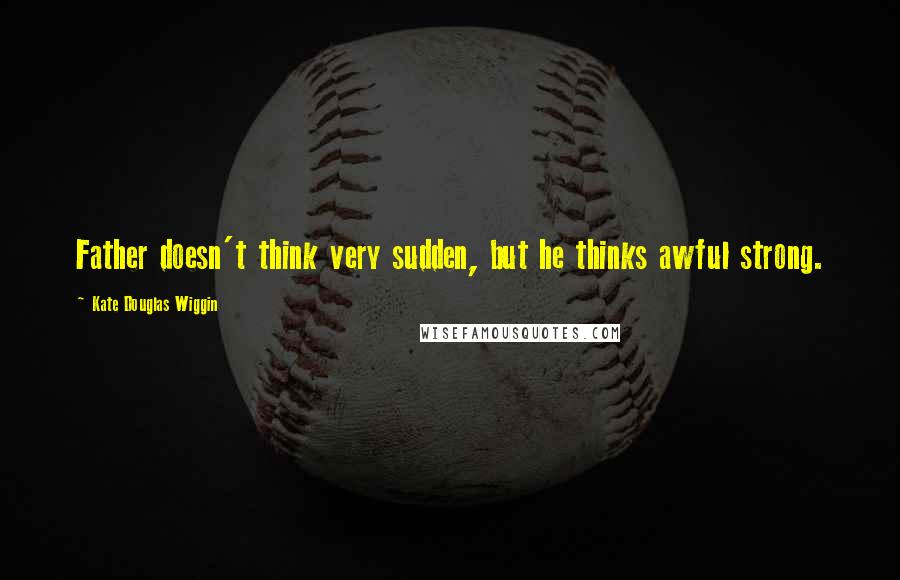 Father doesn't think very sudden, but he thinks awful strong.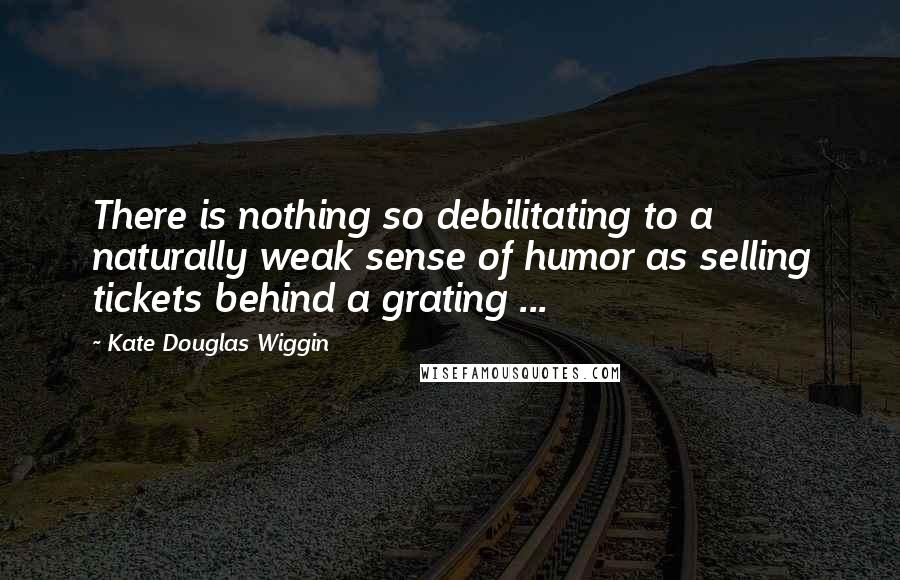 There is nothing so debilitating to a naturally weak sense of humor as selling tickets behind a grating ...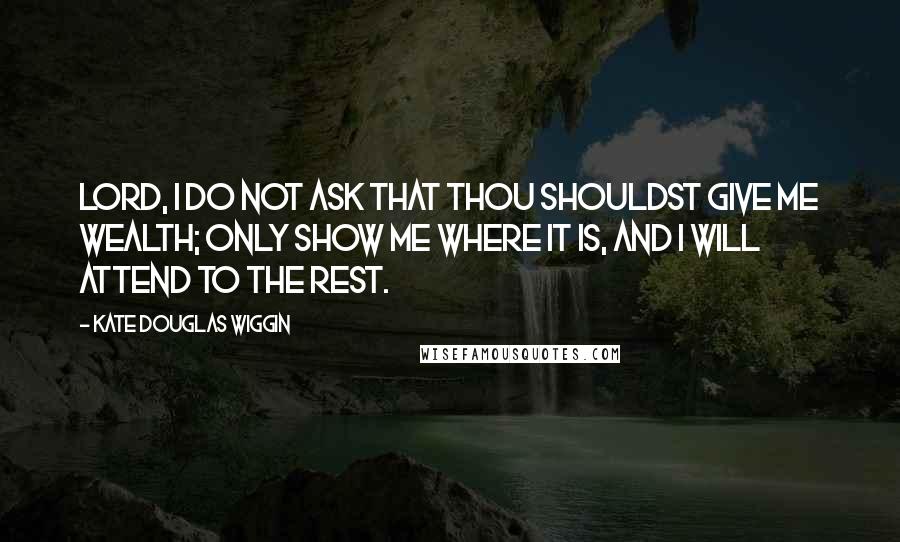 Lord, I do not ask that Thou shouldst give me wealth; only show me where it is, and I will attend to the rest.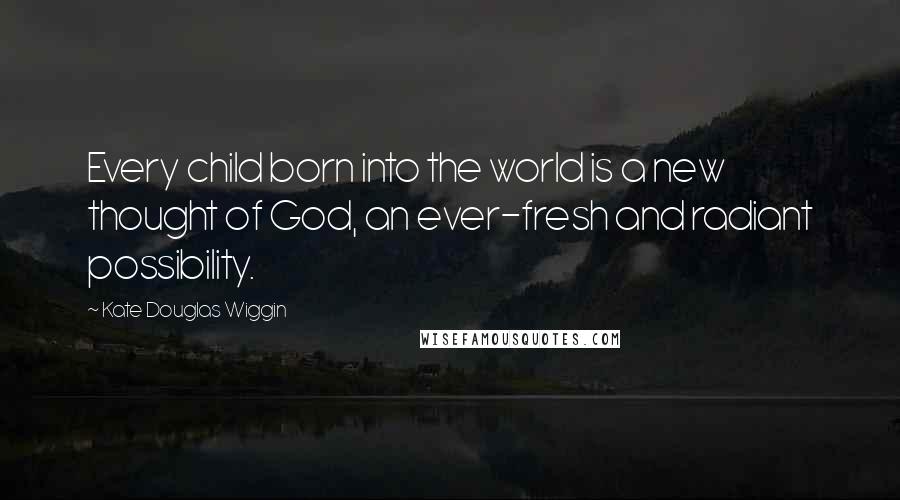 Every child born into the world is a new thought of God, an ever-fresh and radiant possibility.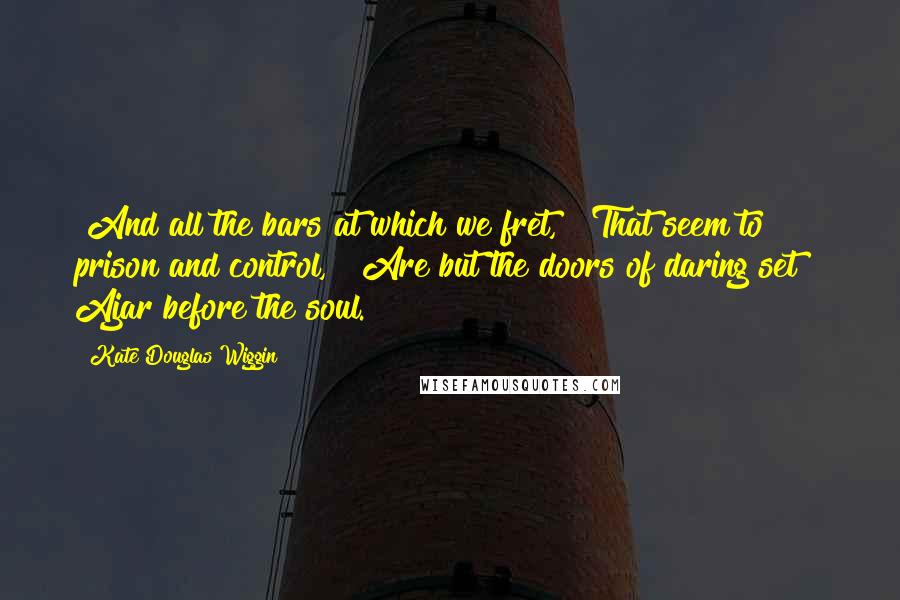 "And all the bars at which we fret, That seem to prison and control, Are but the doors of daring set Ajar before the soul.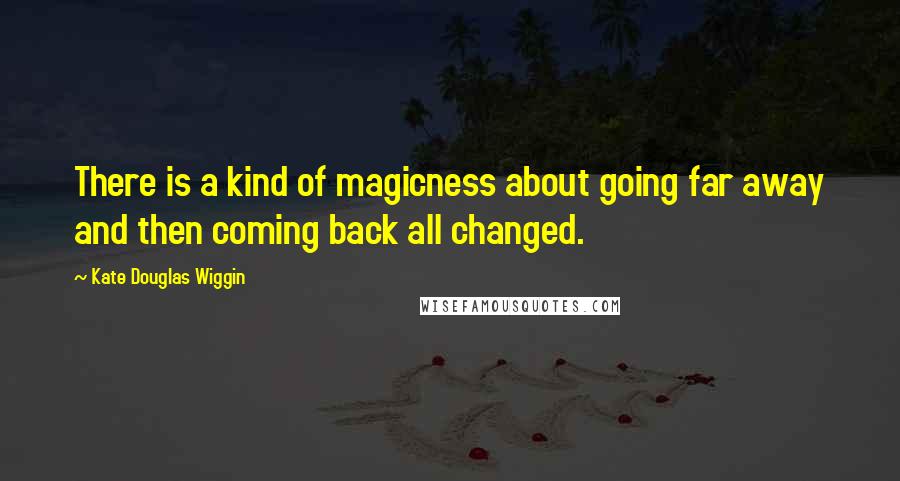 There is a kind of magicness about going far away and then coming back all changed.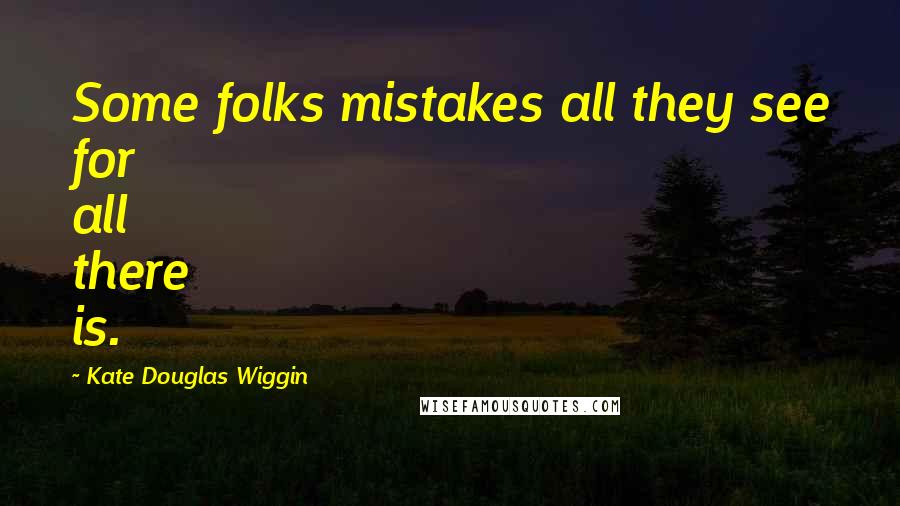 Some folks mistakes all they see for all there is.