K.A. Linde Quotes
Top 22 wise famous quotes and sayings by K.A. Linde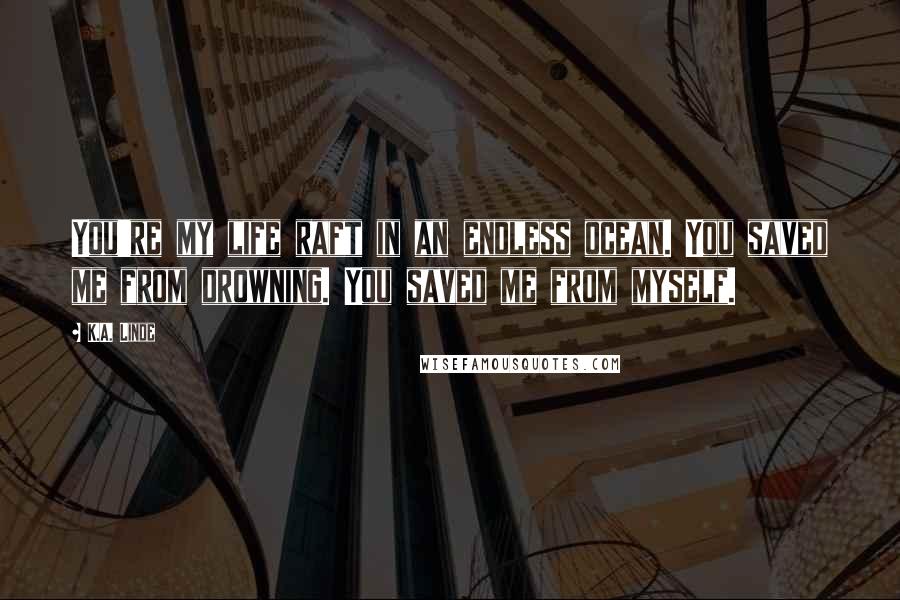 You're my life raft in an endless ocean. You saved me from drowning. You saved me from myself.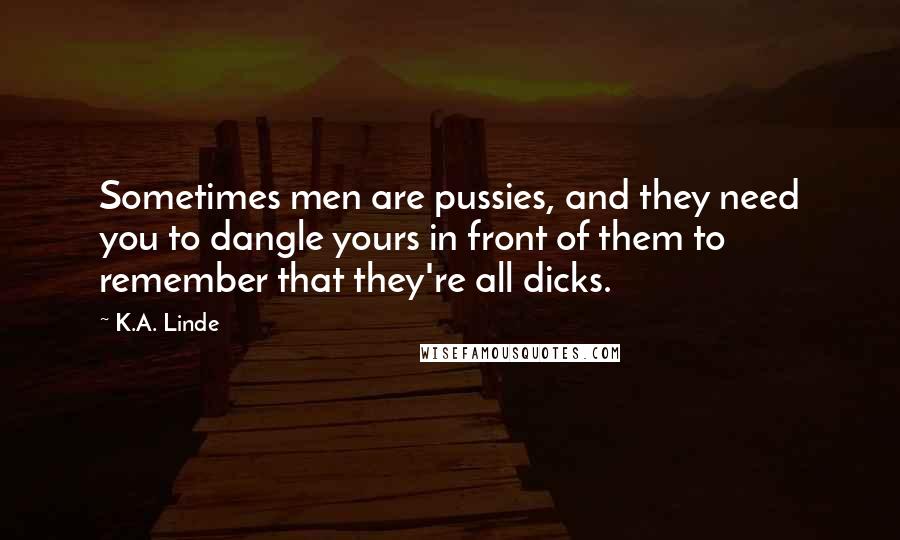 Sometimes men are pussies, and they need you to dangle yours in front of them to remember that they're all dicks.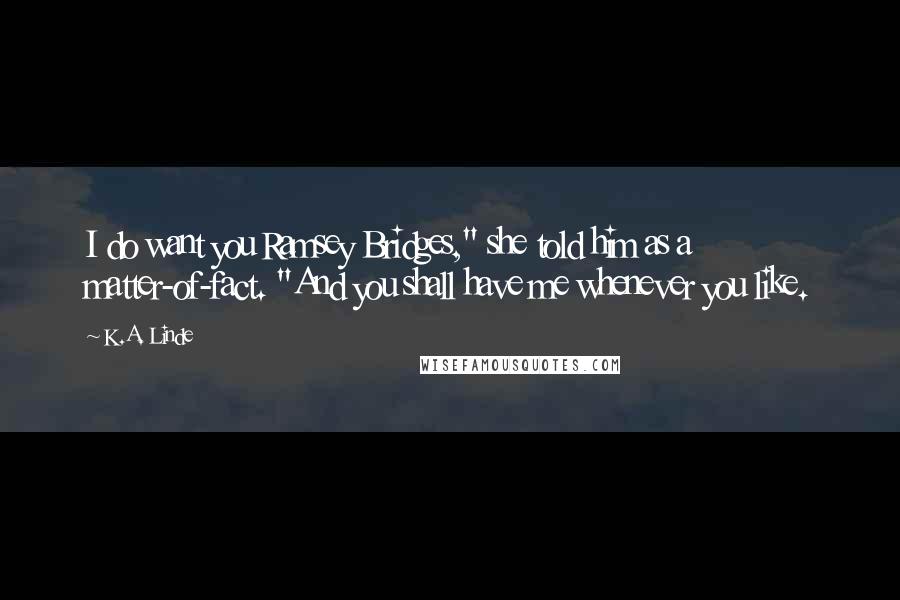 I do want you Ramsey Bridges," she told him as a matter-of-fact.
"And you shall have me whenever you like.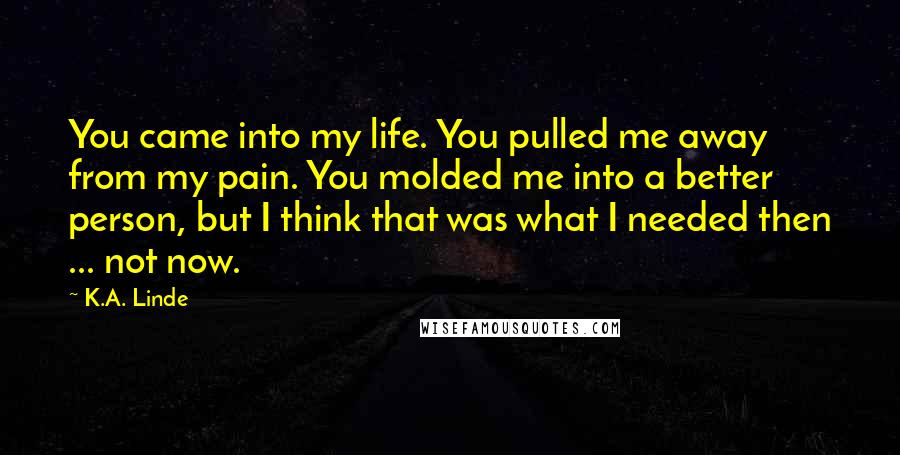 You came into my life. You pulled me away from my pain. You molded me into a better person, but I think that was what I needed then ... not now.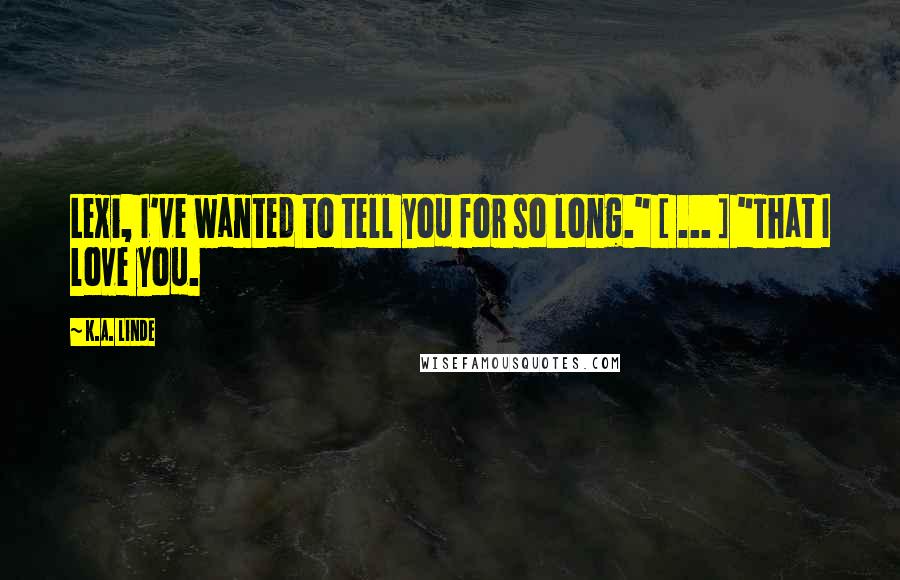 Lexi, I've wanted to tell you for so long." [ ... ] "That I love you.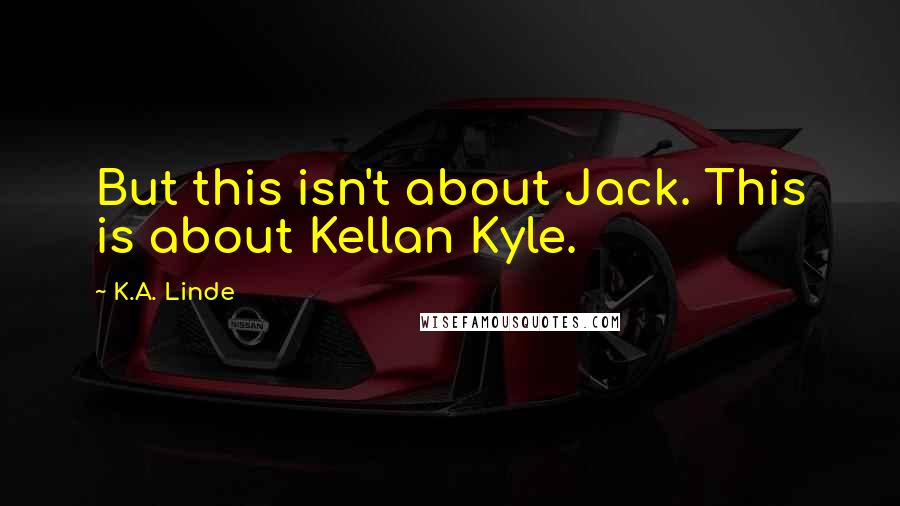 But this isn't about Jack. This is about Kellan Kyle.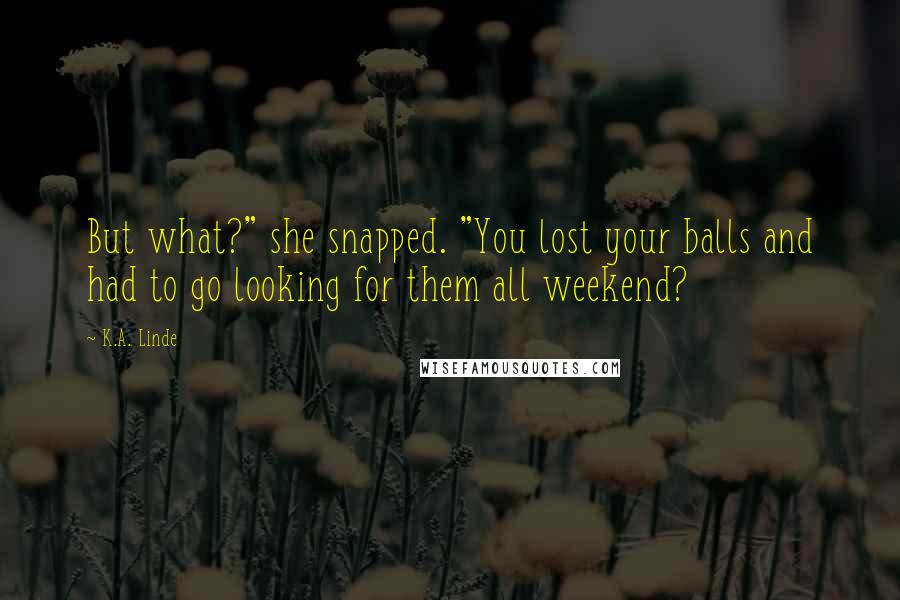 But what?" she snapped. "You lost your balls and had to go looking for them all weekend?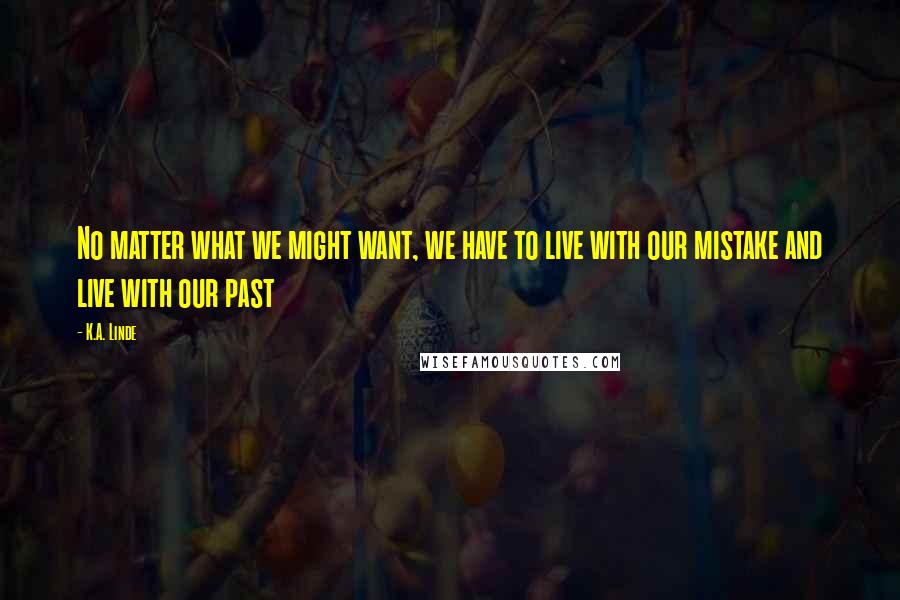 No matter what we might want, we have to live with our mistake and live with our past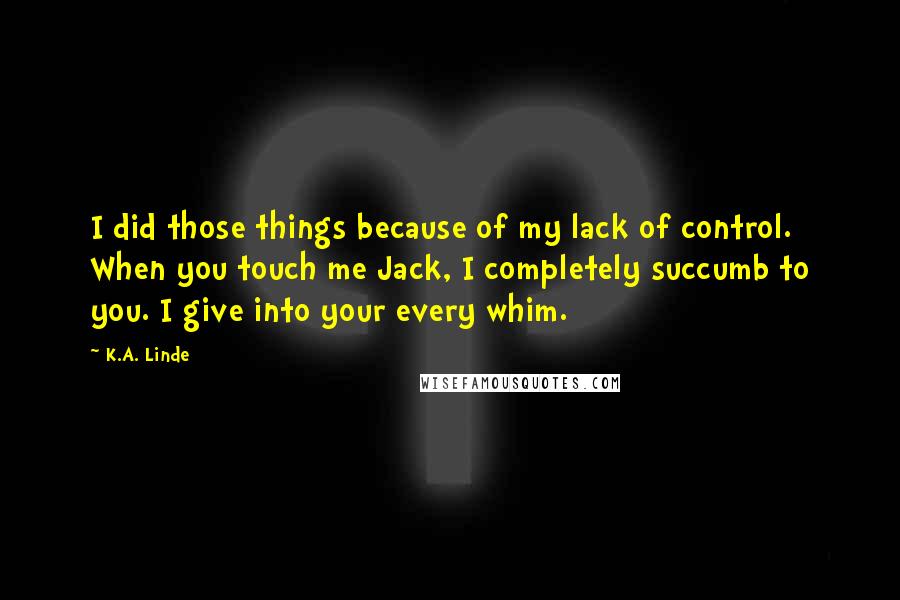 I did those things because of my lack of control. When you touch me Jack, I completely succumb to you. I give into your every whim.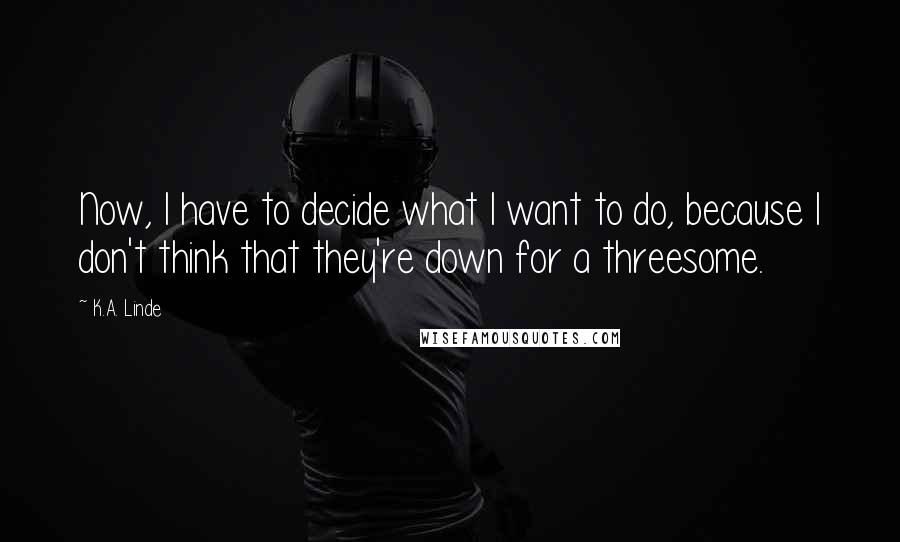 Now, I have to decide what I want to do, because I don't think that they're down for a threesome.
I want to escape with you, Jack."
"I'll always be your escape, Lex.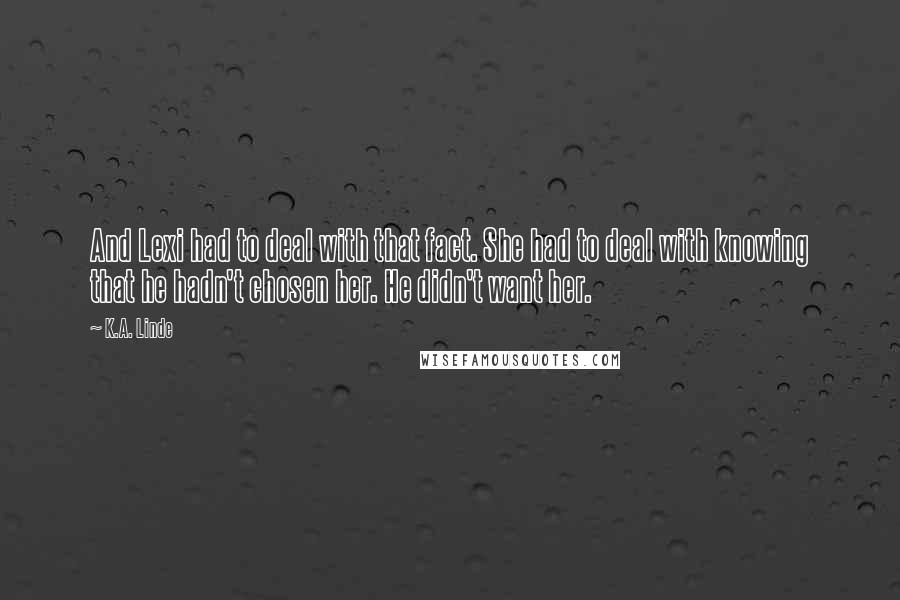 And Lexi had to deal with that fact. She had to deal with knowing that he hadn't chosen her. He didn't want her.
And she slid it out to check the message. Are you at the conference? Hayden. Well, damn. She hadn't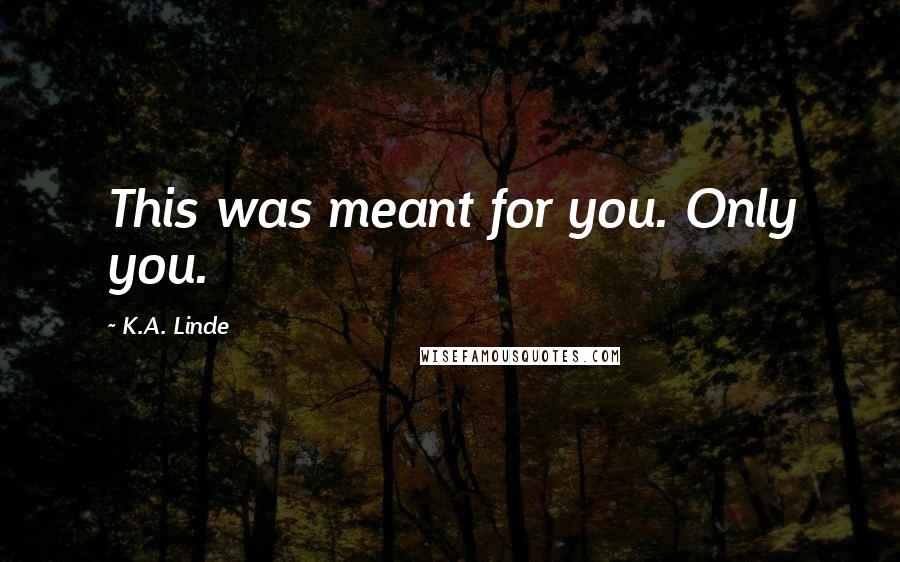 This was meant for you. Only you.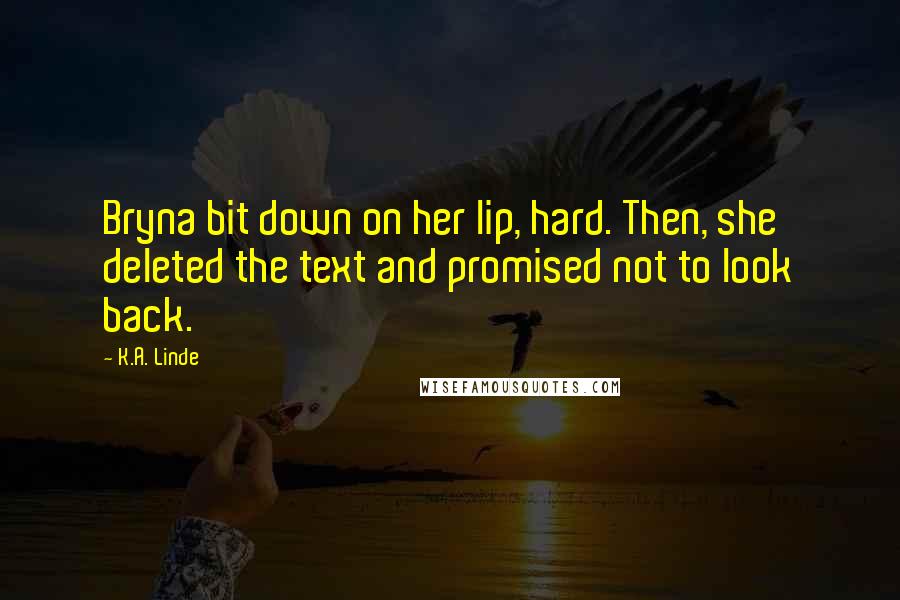 Bryna bit down on her lip, hard. Then, she deleted the text and promised not to look back.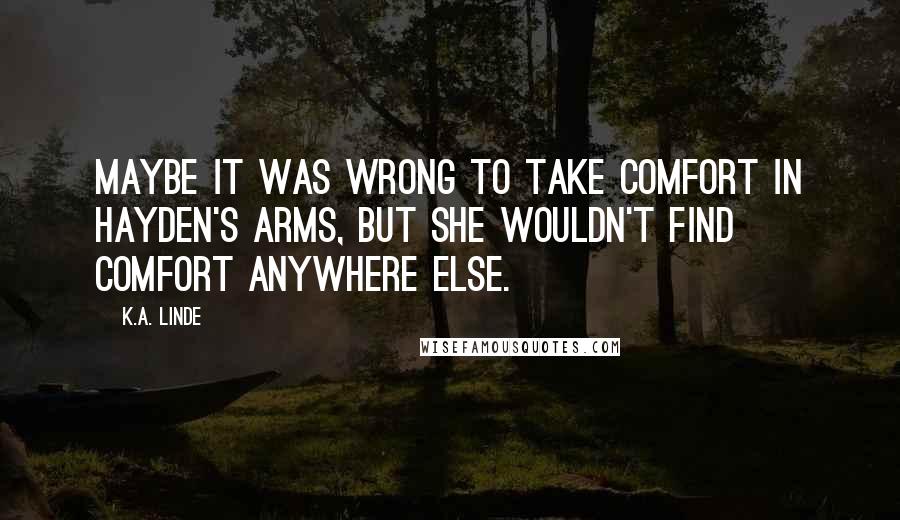 Maybe it was wrong to take comfort in Hayden's arms, but she wouldn't find comfort anywhere else.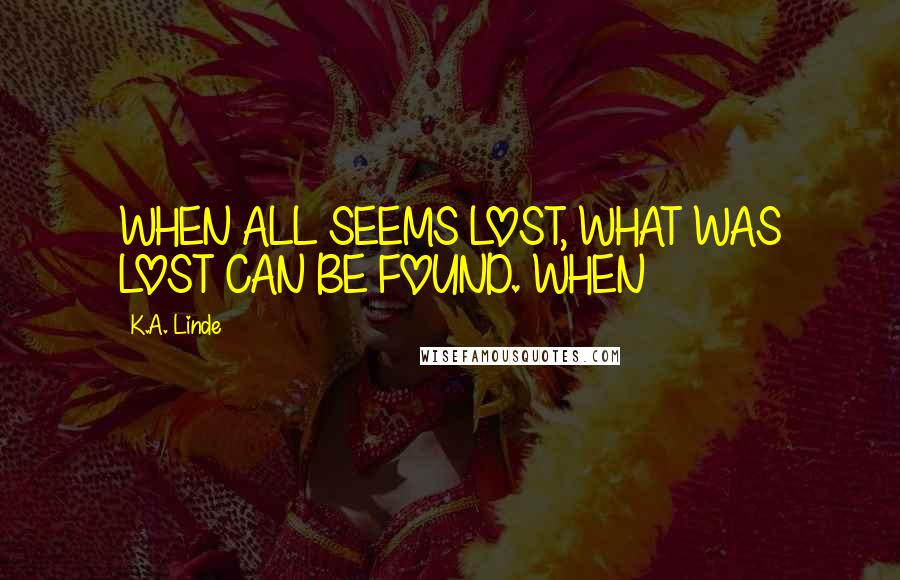 WHEN ALL SEEMS LOST, WHAT WAS LOST CAN BE FOUND. WHEN
I didn't come here to talk politics with you, baby ," Brady said, pushing the door closed behind them. "Lecture me after I'm done with you.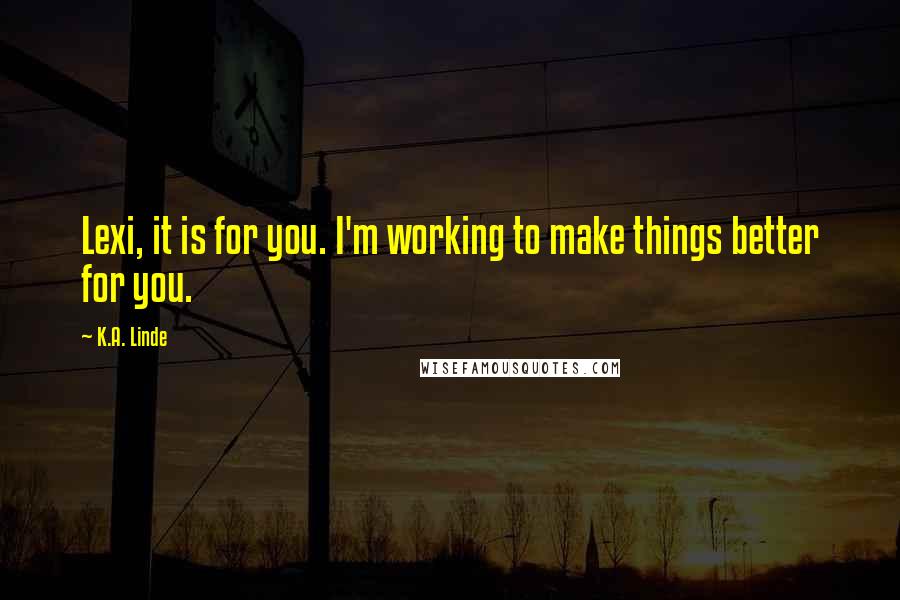 Lexi, it is for you. I'm working to make things better for you.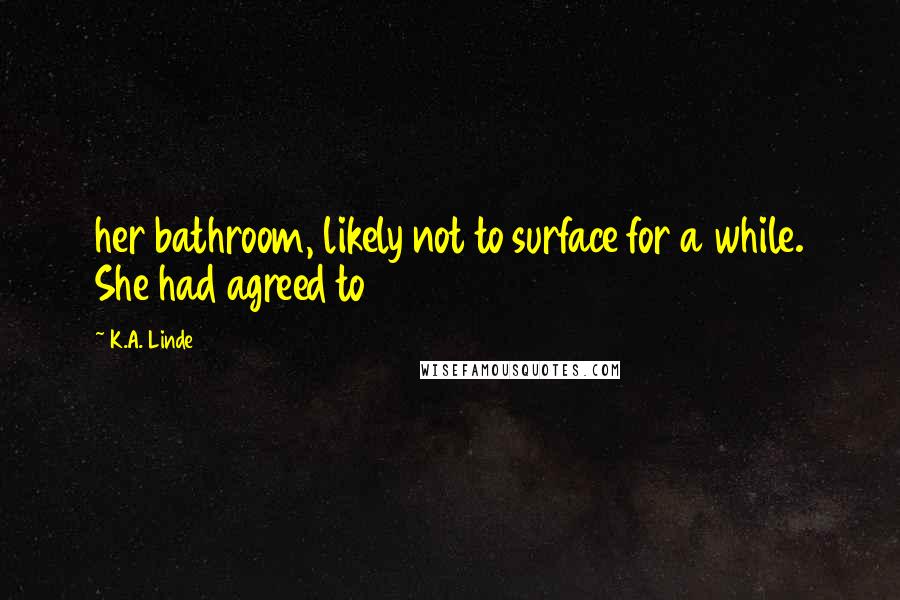 her bathroom, likely not to surface for a while. She had agreed to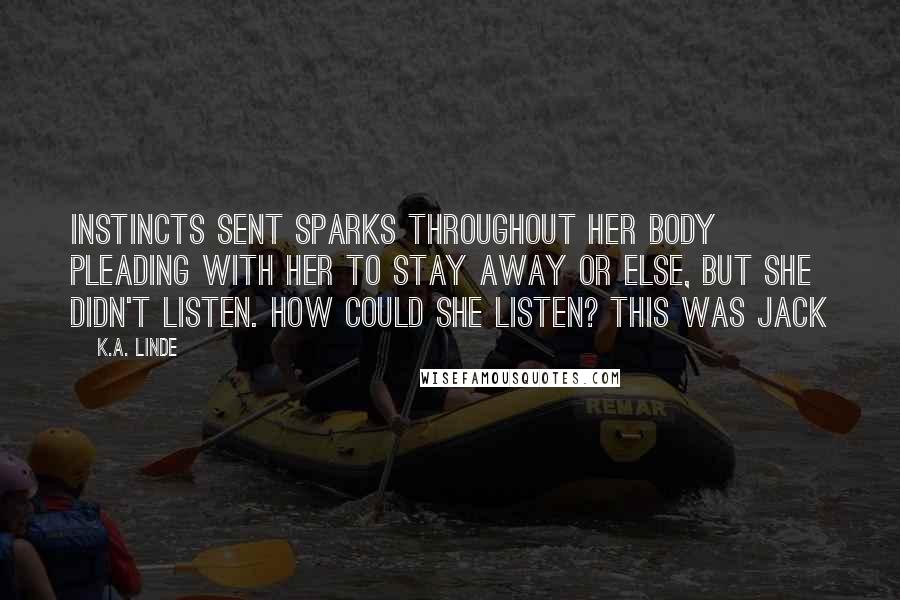 Instincts sent sparks throughout her body pleading with her to stay away or else, but she didn't listen. How could she listen? This was Jack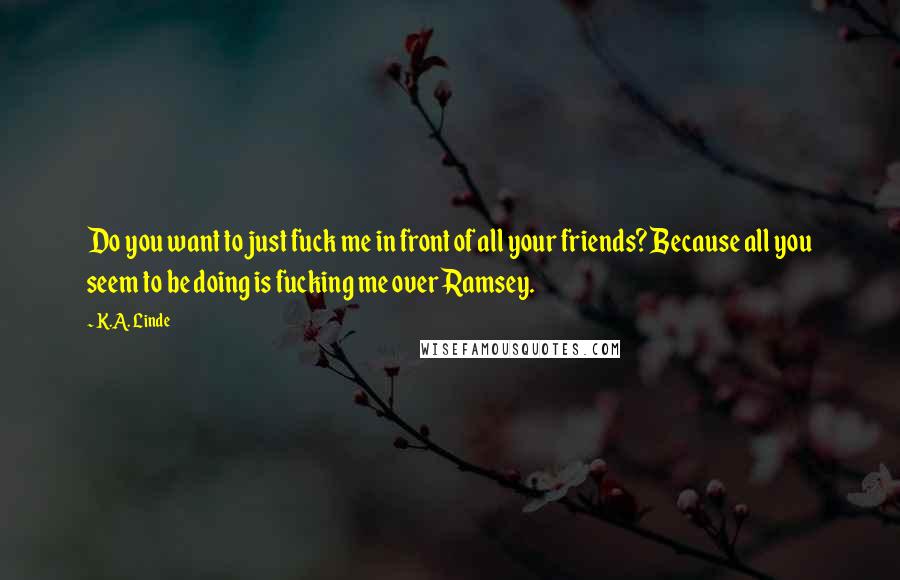 Do you want to just fuck me in front of all your friends? Because all you seem to be doing is fucking me over Ramsey.