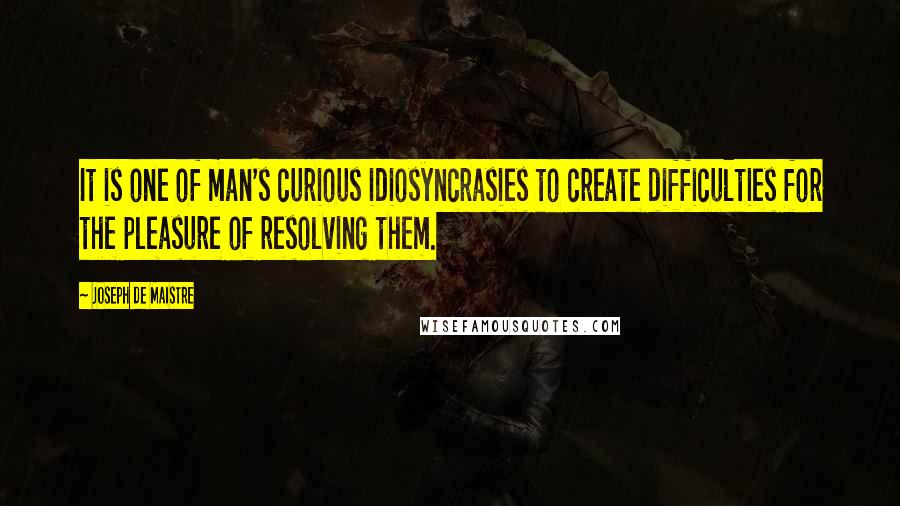 It is one of man's curious idiosyncrasies to create difficulties for the pleasure of resolving them.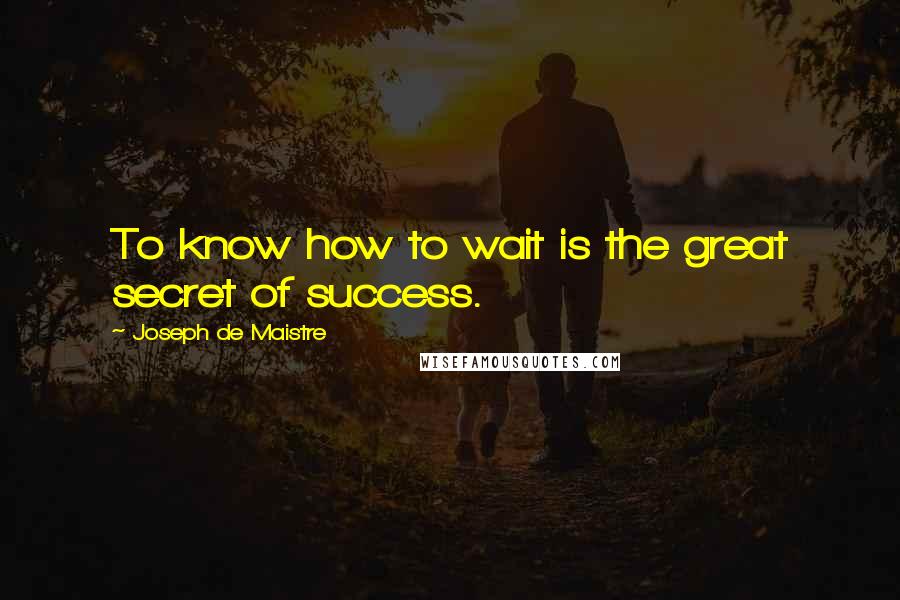 To know how to wait is the great secret of success.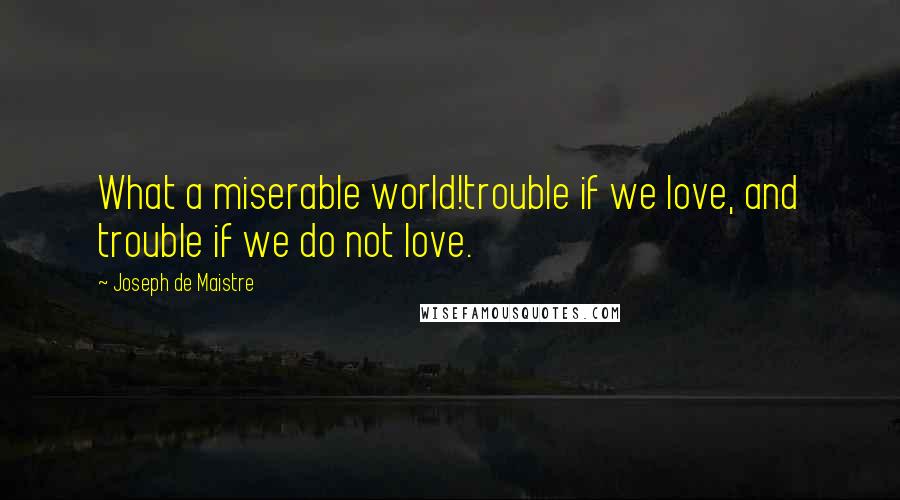 What a miserable world!
trouble if we love, and trouble if we do not love.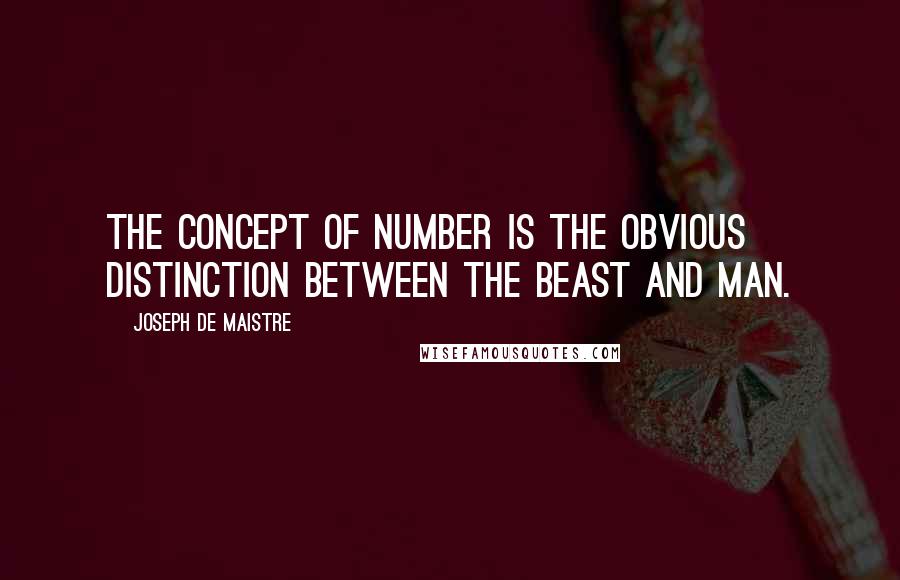 The concept of number is the obvious distinction between the beast and man.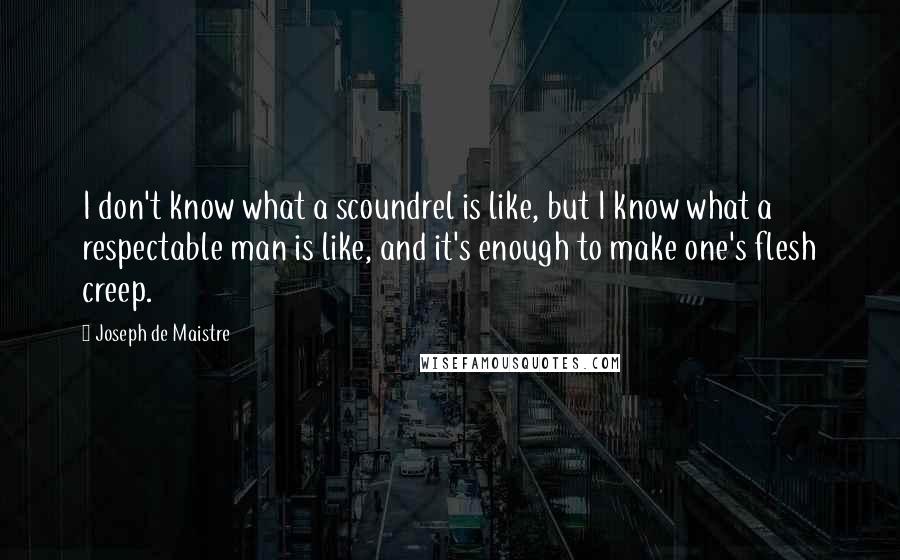 I don't know what a scoundrel is like, but I know what a respectable man is like, and it's enough to make one's flesh creep.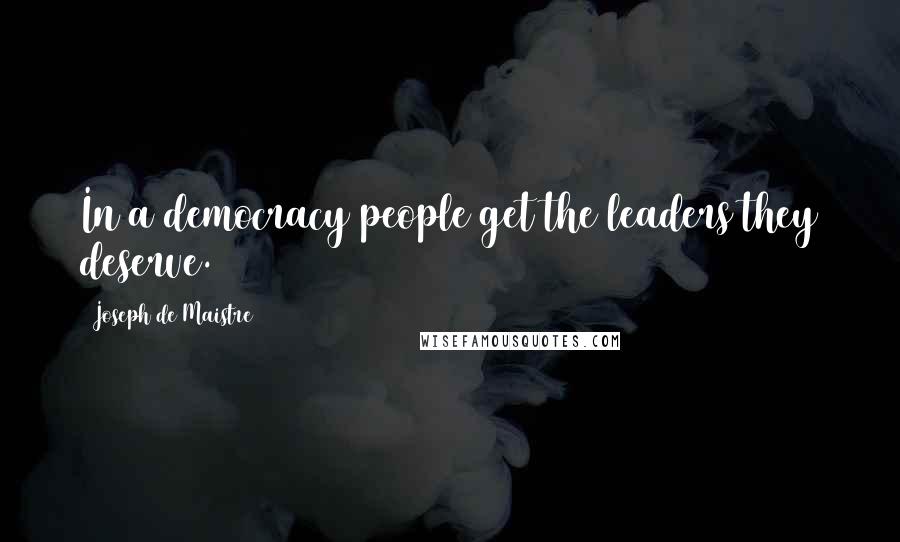 In a democracy people get the leaders they deserve.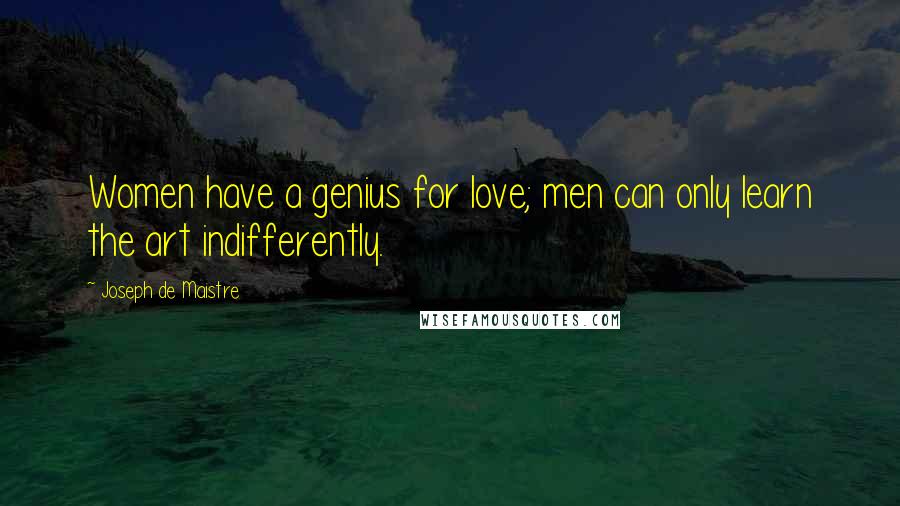 Women have a genius for love; men can only learn the art indifferently.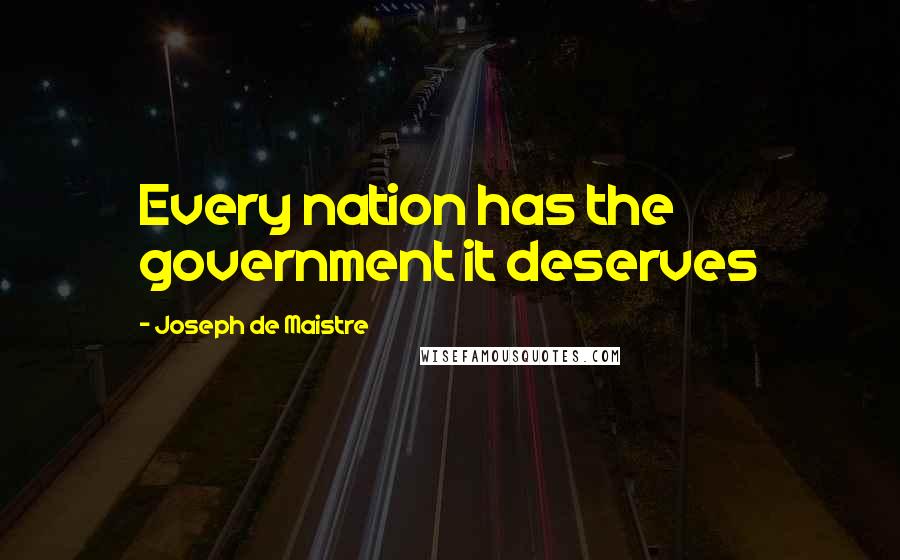 Every nation has the government it deserves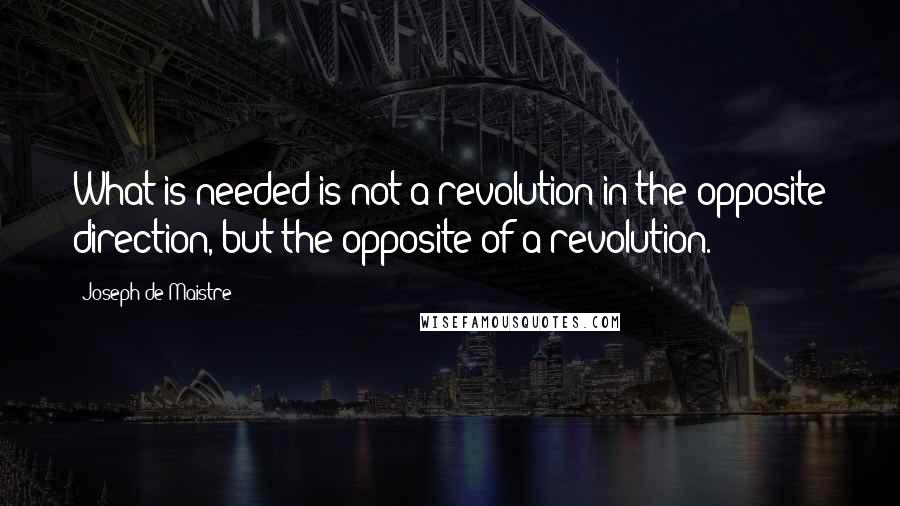 What is needed is not a revolution in the opposite direction, but the opposite of a revolution.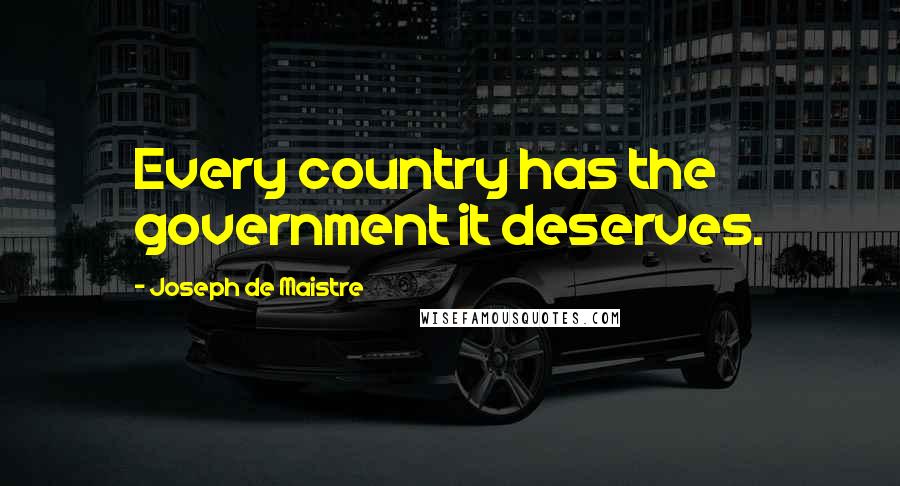 Every country has the government it deserves.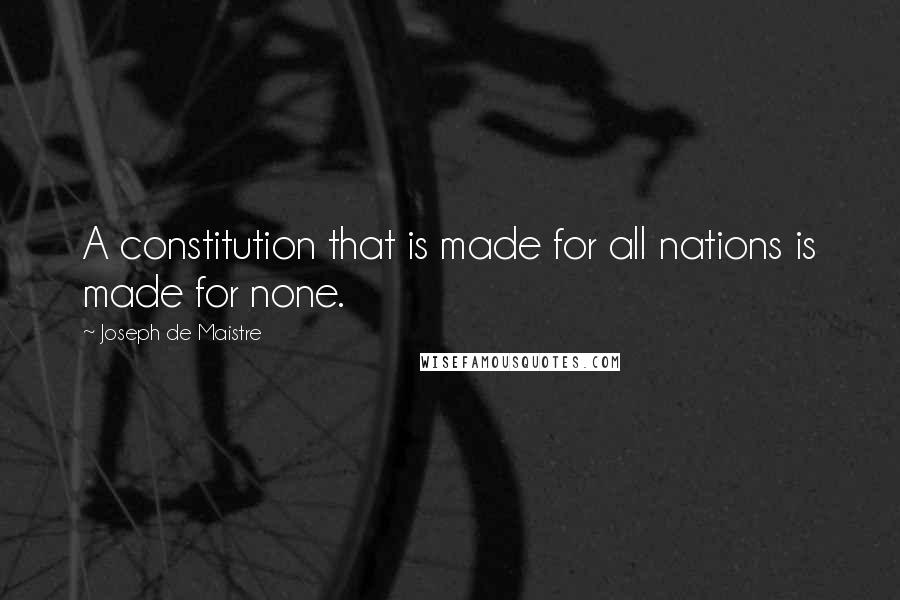 A constitution that is made for all nations is made for none.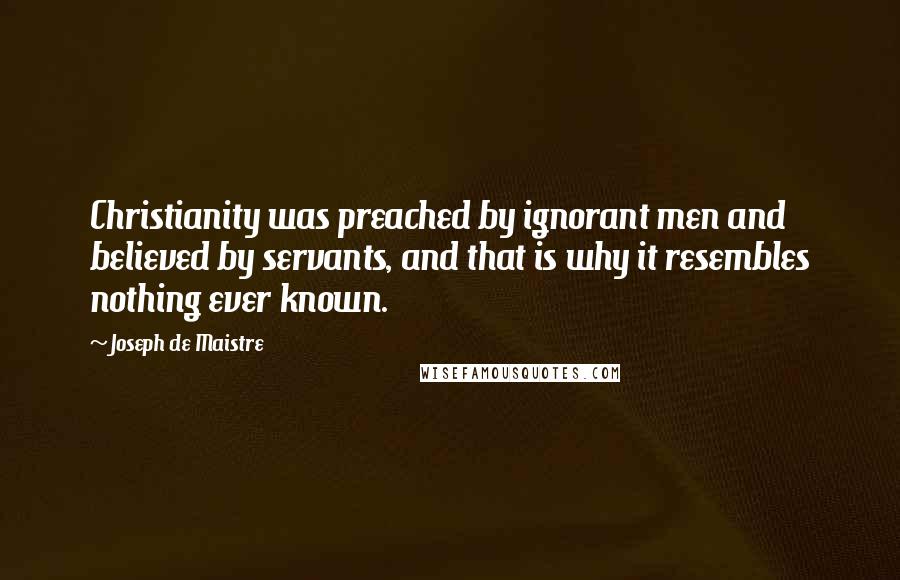 Christianity was preached by ignorant men and believed by servants, and that is why it resembles nothing ever known.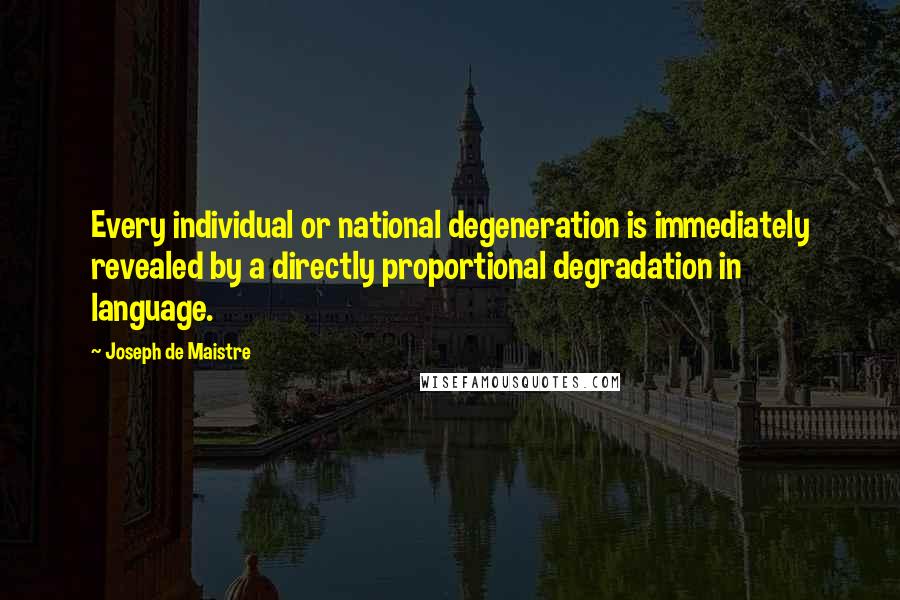 Every individual or national degeneration is immediately revealed by a directly proportional degradation in language.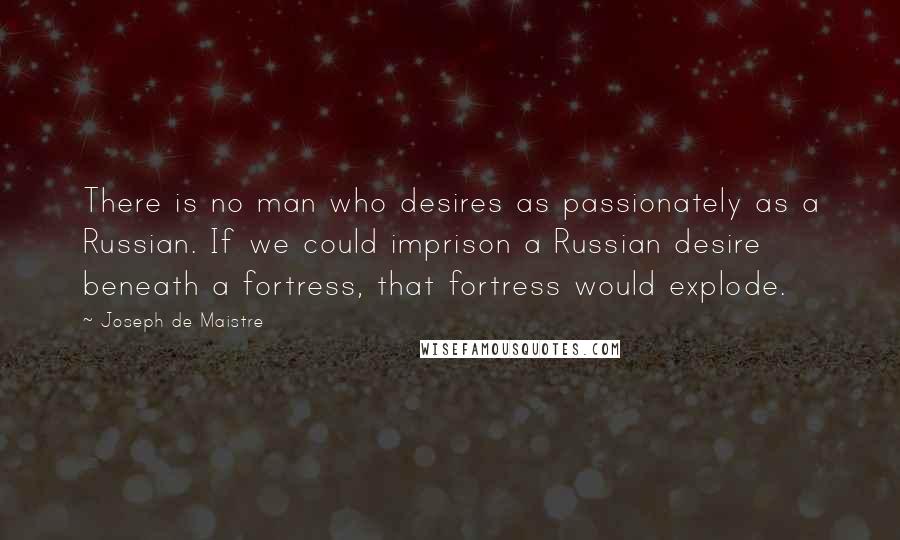 There is no man who desires as passionately as a Russian. If we could imprison a Russian desire beneath a fortress, that fortress would explode.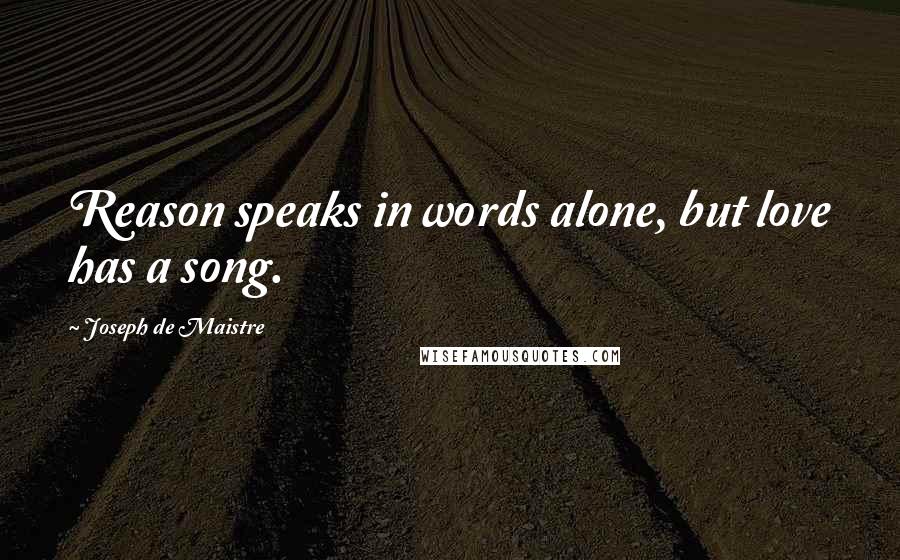 Reason speaks in words alone, but love has a song.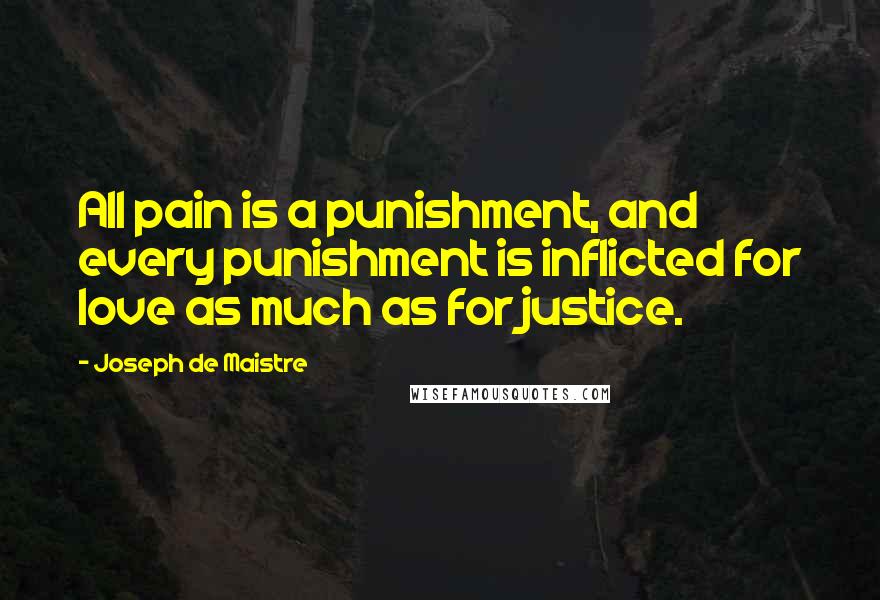 All pain is a punishment, and every punishment is inflicted for love as much as for justice.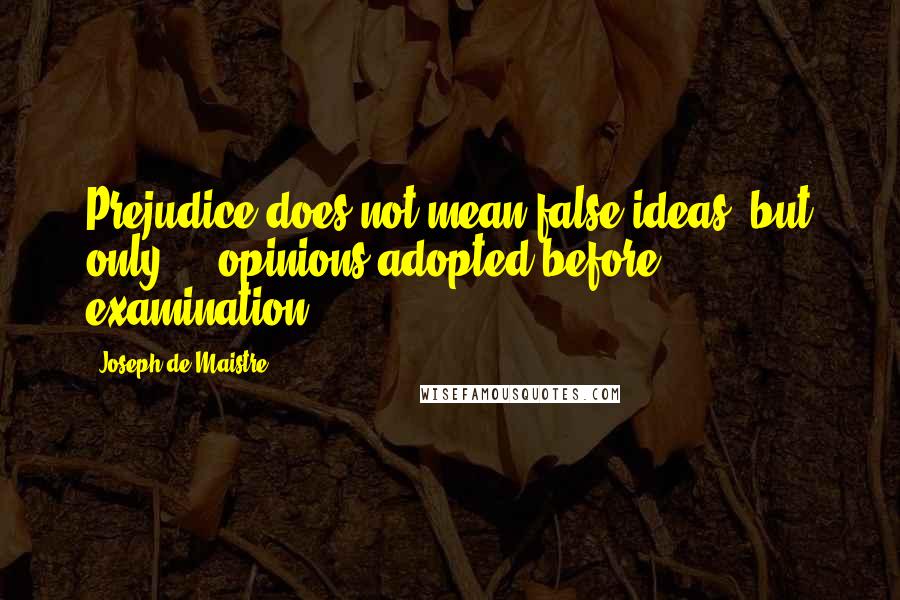 Prejudice does not mean false ideas, but only ... opinions adopted before examination.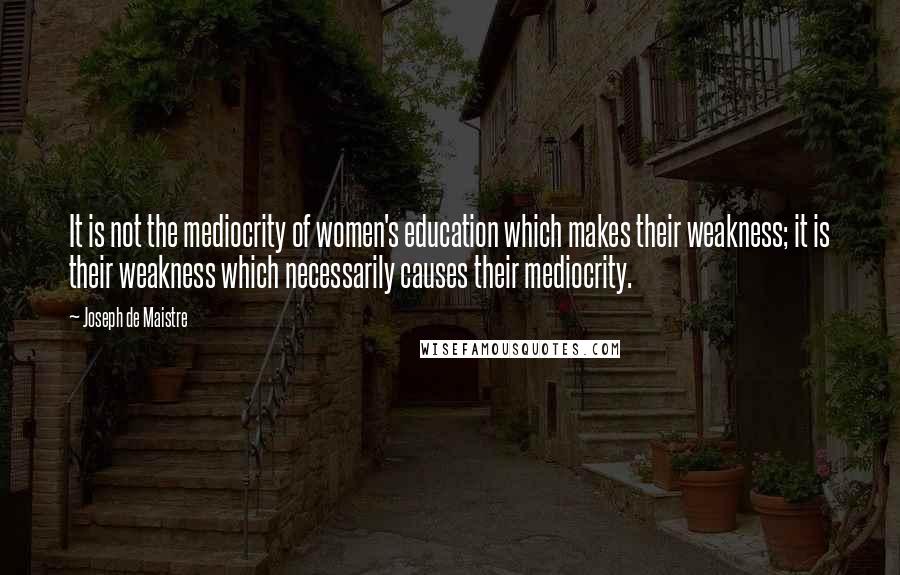 It is not the mediocrity of women's education which makes their weakness; it is their weakness which necessarily causes their mediocrity.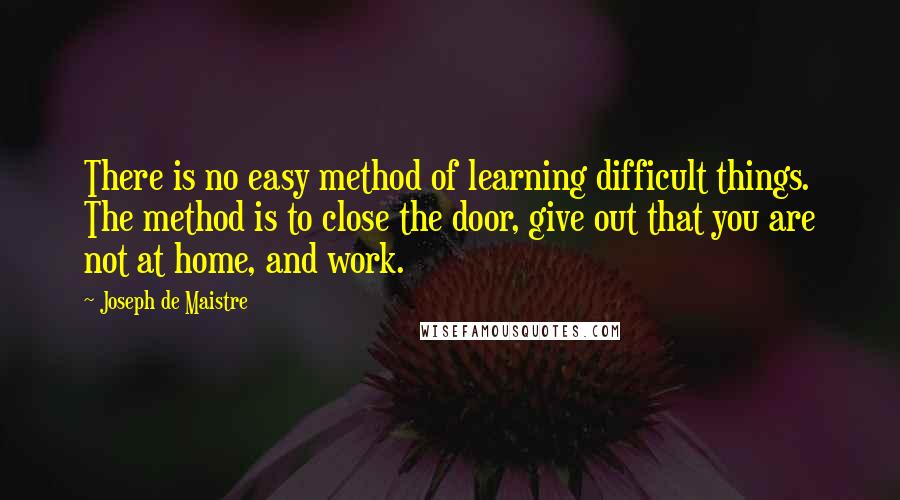 There is no easy method of learning difficult things. The method is to close the door, give out that you are not at home, and work.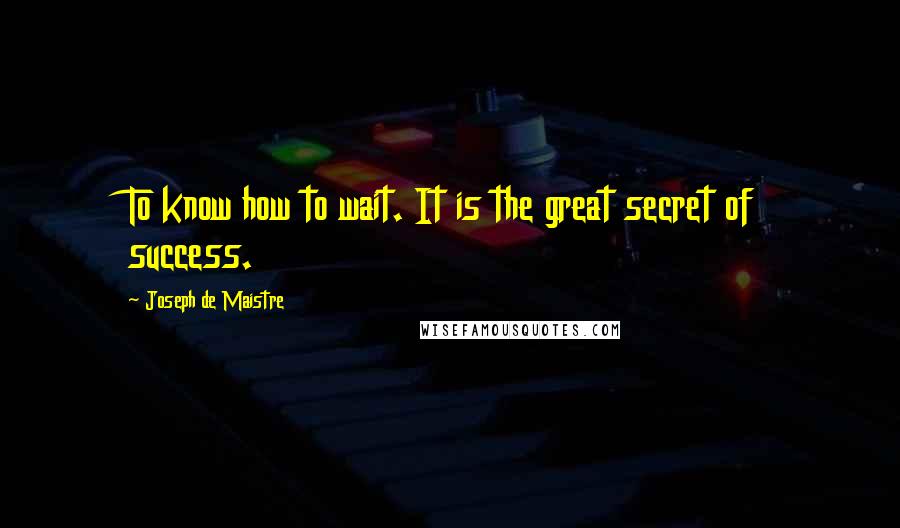 To know how to wait. It is the great secret of success.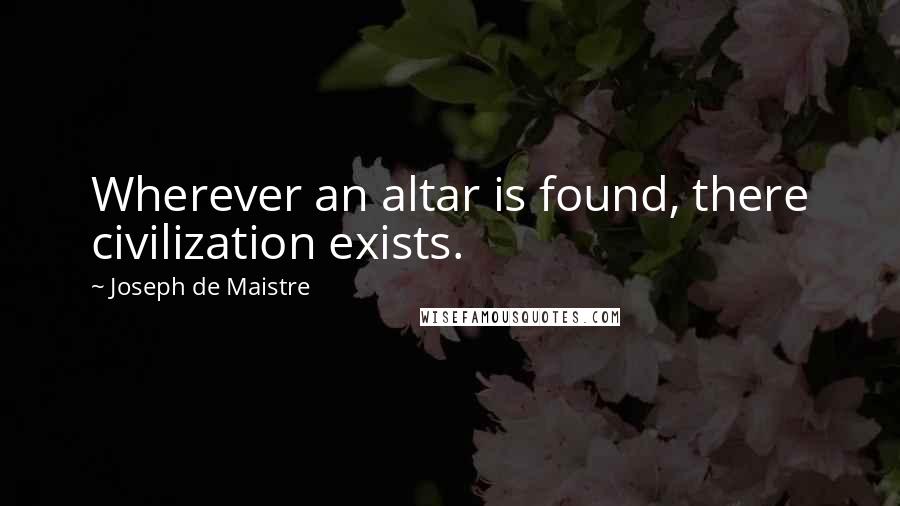 Wherever an altar is found, there civilization exists.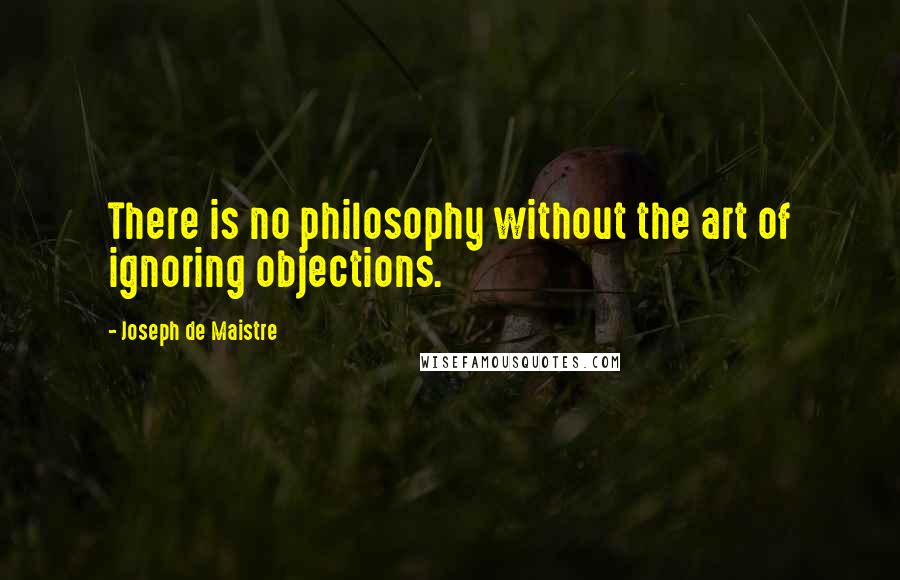 There is no philosophy without the art of ignoring objections.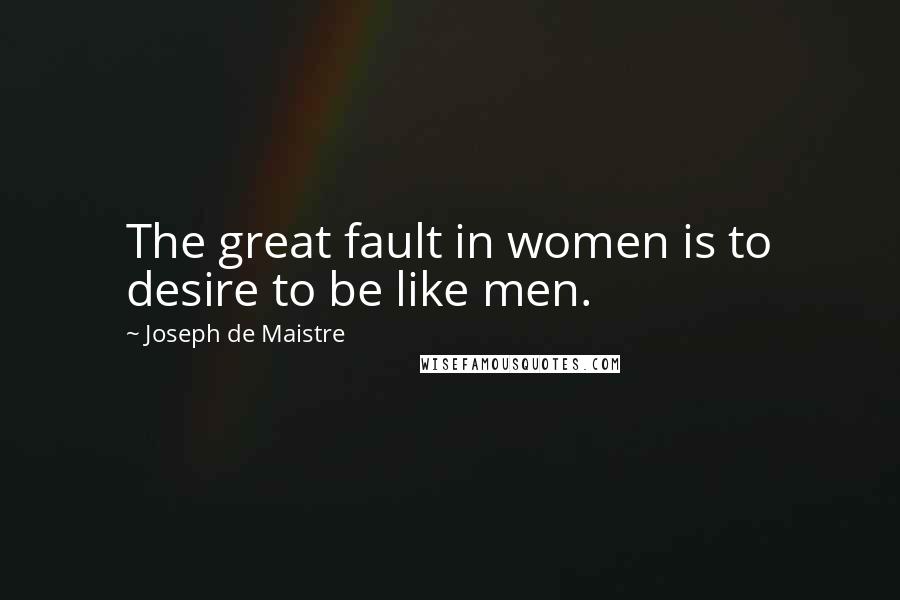 The great fault in women is to desire to be like men.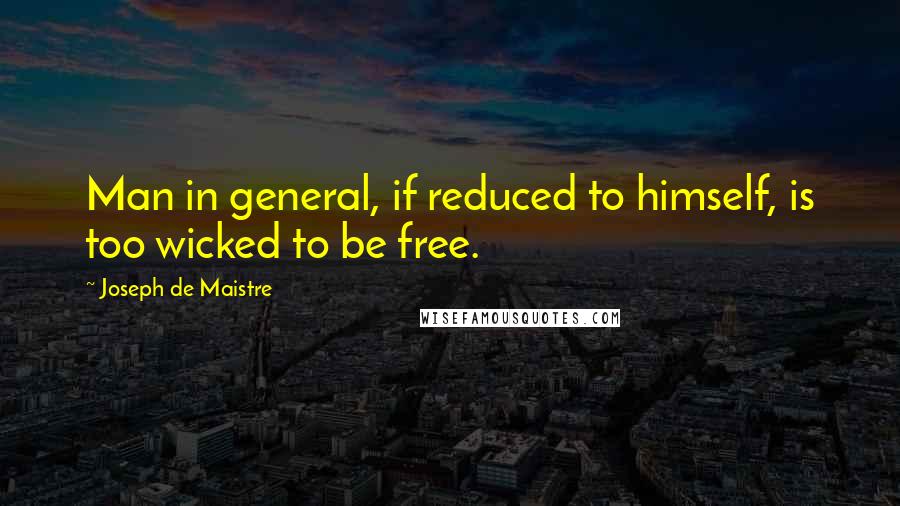 Man in general, if reduced to himself, is too wicked to be free.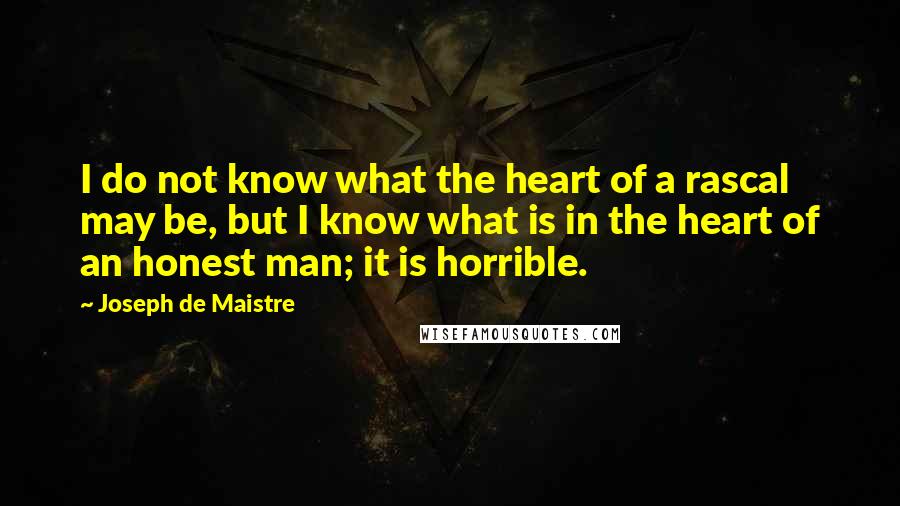 I do not know what the heart of a rascal may be, but I know what is in the heart of an honest man; it is horrible.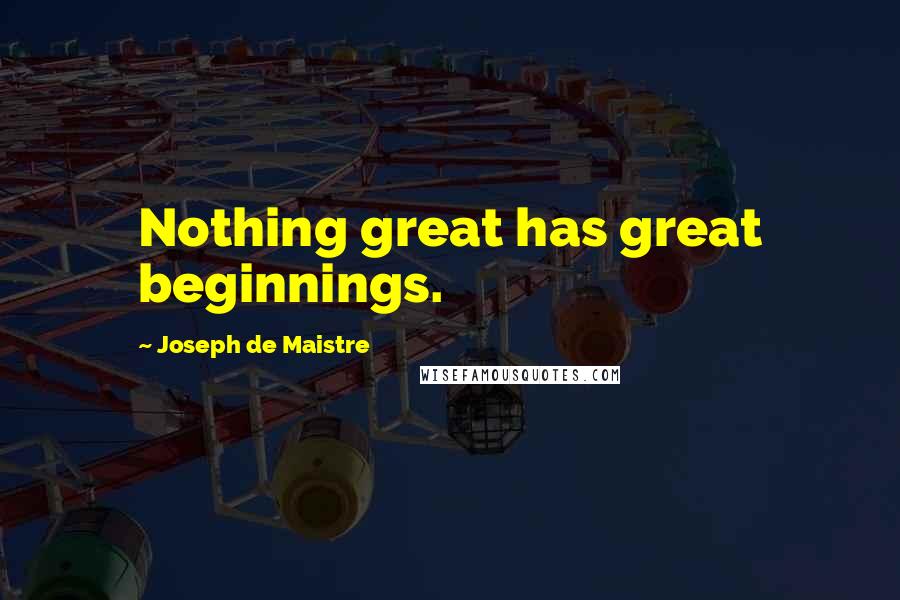 Nothing great has great beginnings.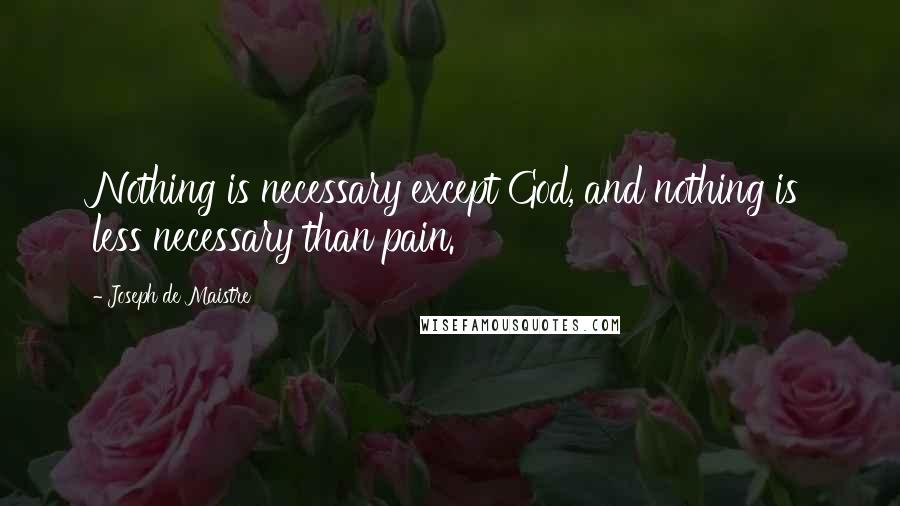 Nothing is necessary except God, and nothing is less necessary than pain.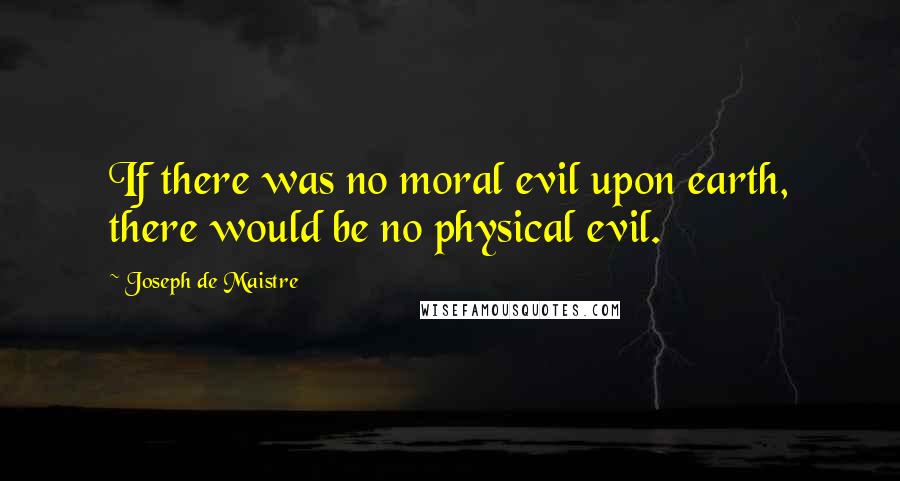 If there was no moral evil upon earth, there would be no physical evil.