Joost A.M. Meerloo Quotes
Top 7 wise famous quotes and sayings by Joost A.M. Meerloo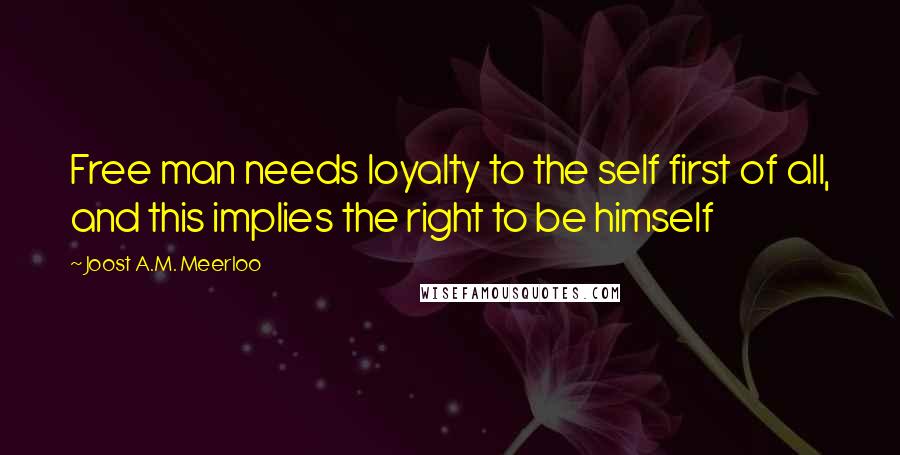 Free man needs loyalty to the self first of all, and this implies the right to be himself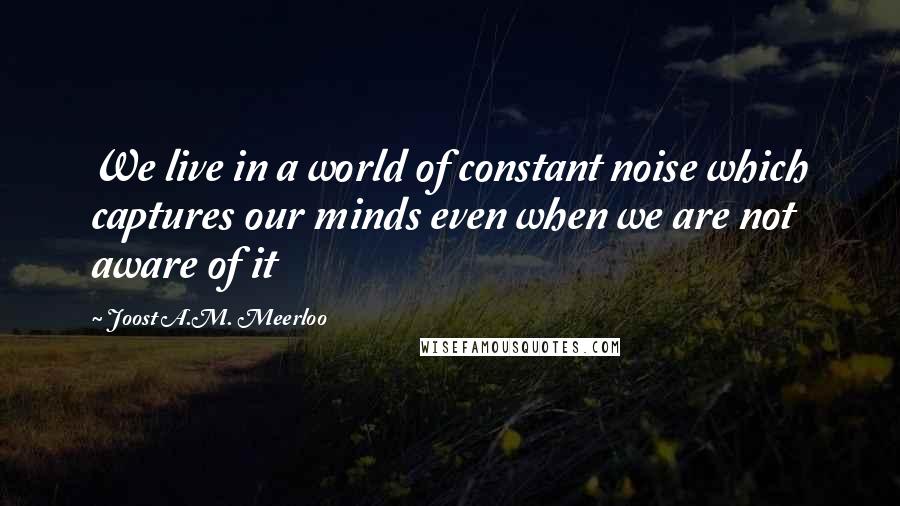 We live in a world of constant noise which captures our minds even when we are not aware of it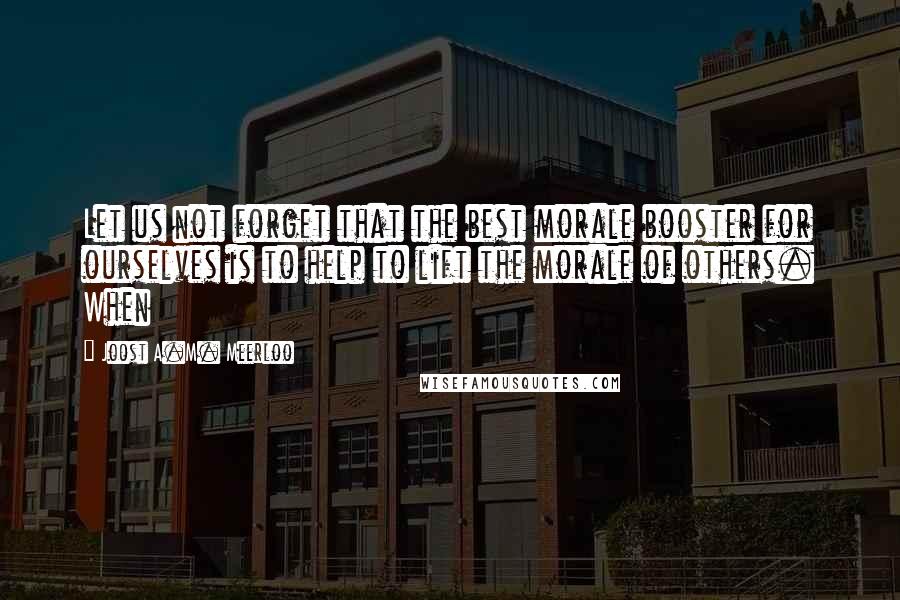 Let us not forget that the best morale booster for ourselves is to help to lift the morale of others. When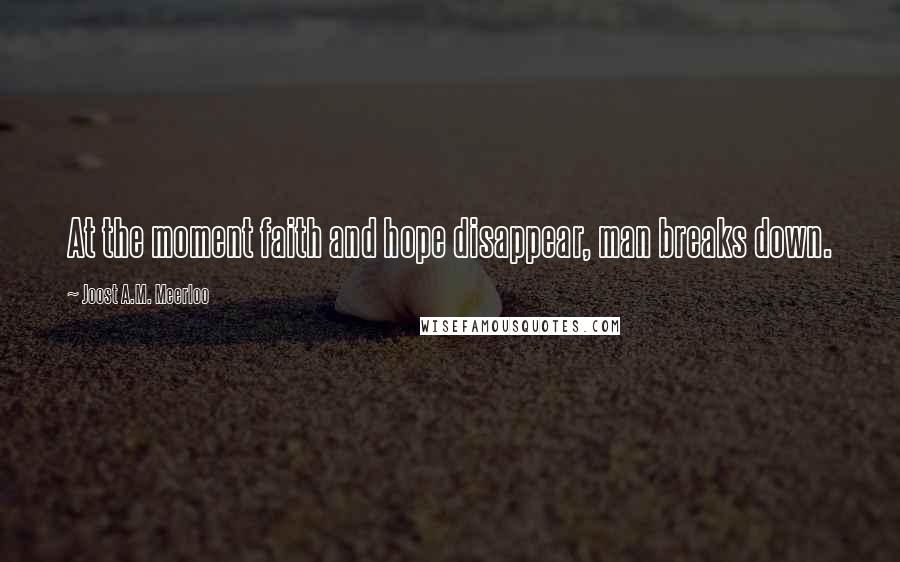 At the moment faith and hope disappear, man breaks down.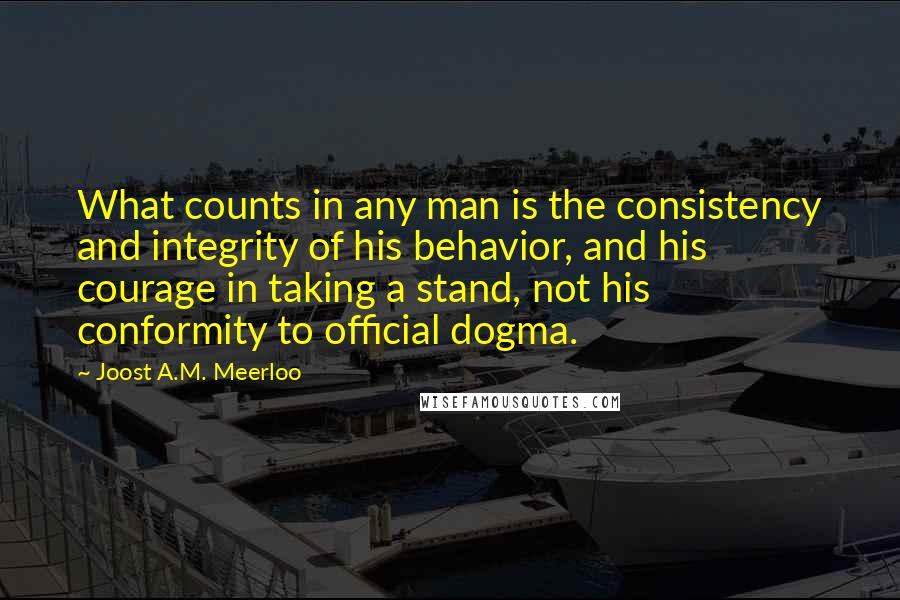 What counts in any man is the consistency and integrity of his behavior, and his courage in taking a stand, not his conformity to official dogma.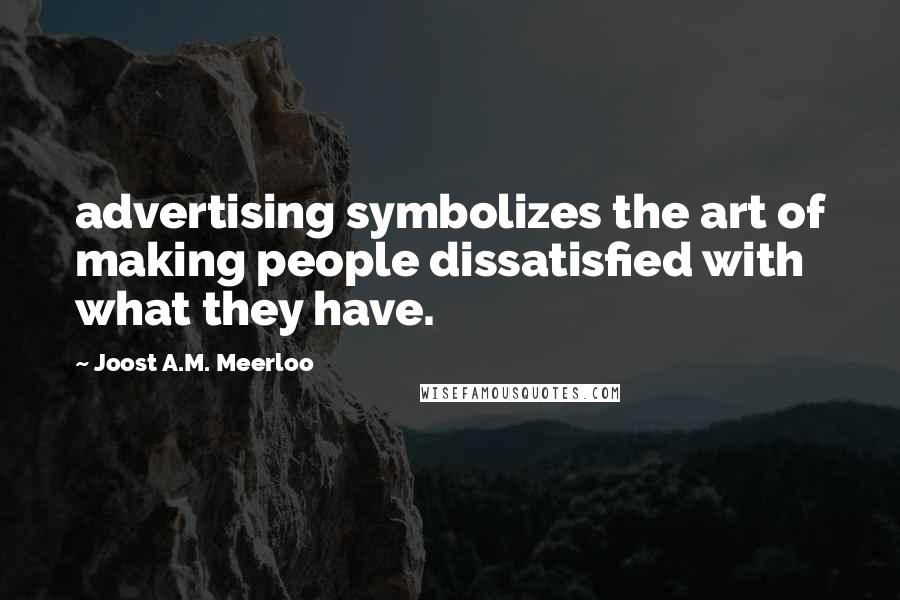 advertising symbolizes the art of making people dissatisfied with what they have.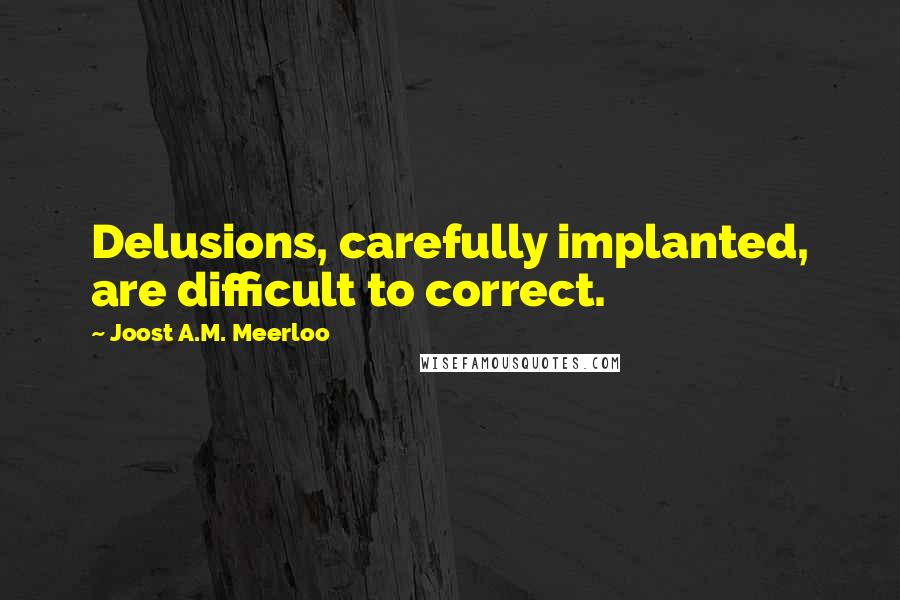 Delusions, carefully implanted, are difficult to correct.