Johnny Flora Quotes
Top 7 wise famous quotes and sayings by Johnny Flora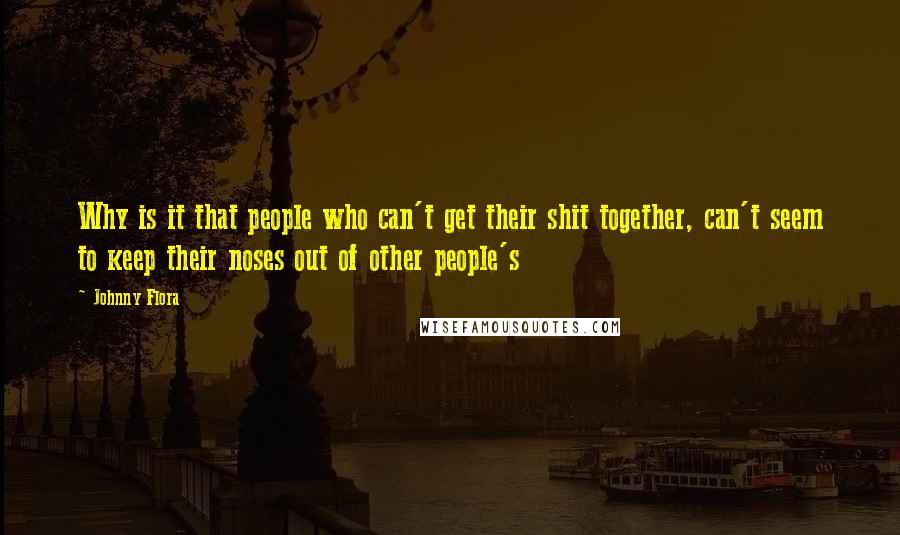 Why is it that people who can't get their shit together, can't seem to keep their noses out of other people's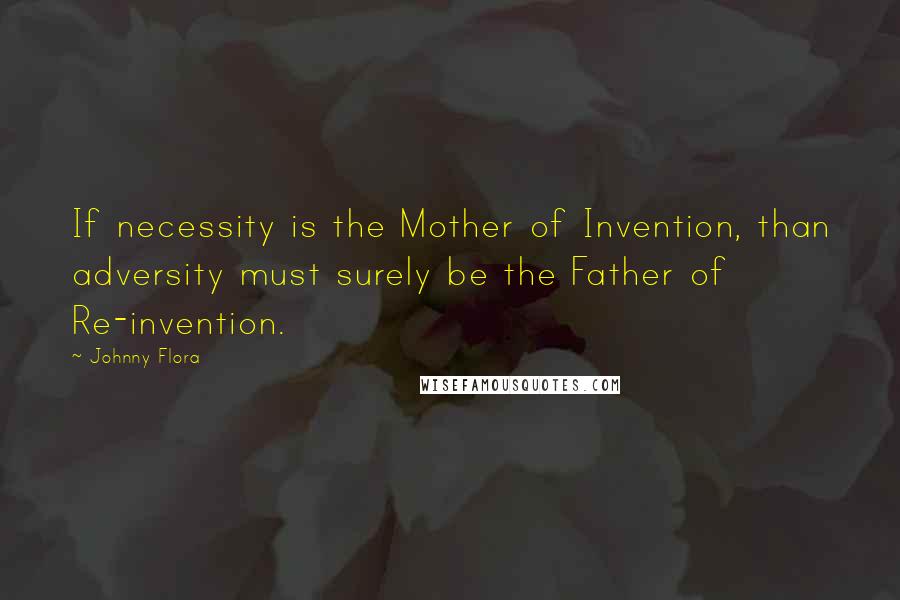 If necessity is the Mother of Invention, than adversity must surely be the Father of Re-invention.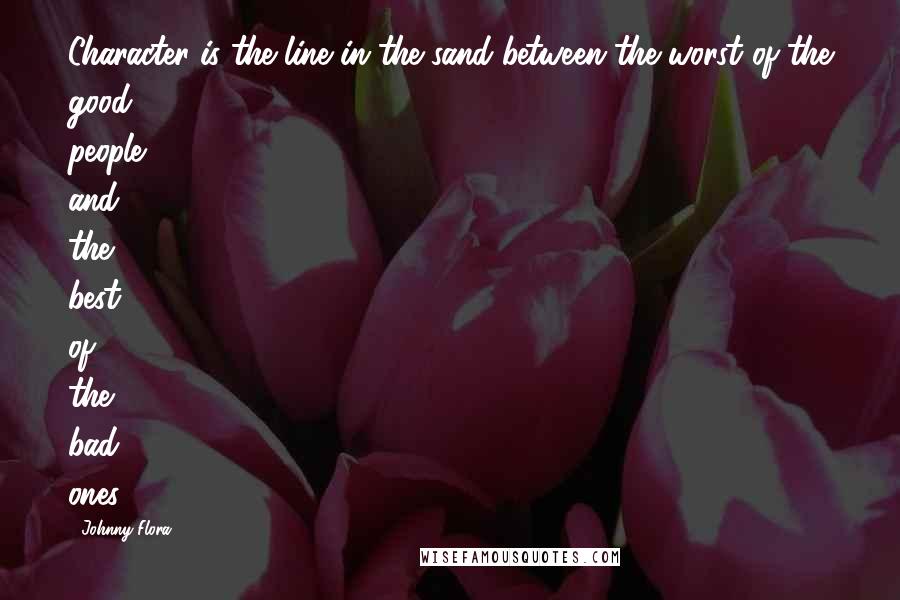 Character is the line in the sand between the worst of the good people and the best of the bad ones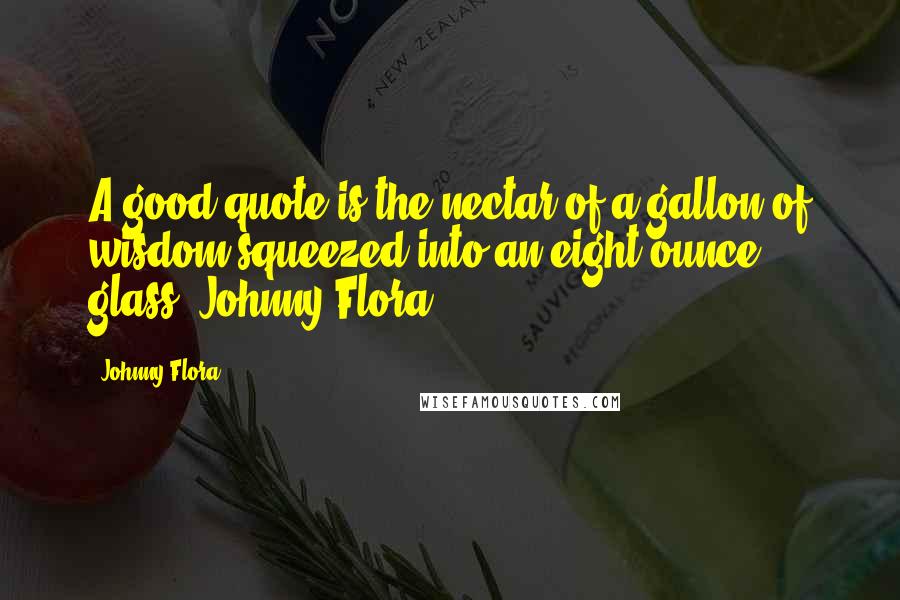 A good quote is the nectar of a gallon of wisdom squeezed into an eight ounce glass. Johnny Flora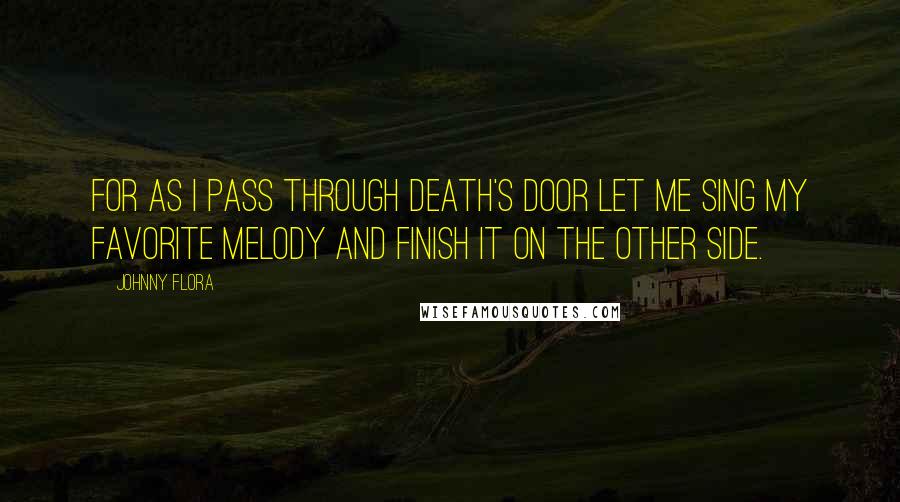 For as I pass through death's door let me sing my favorite melody and finish it on the other side.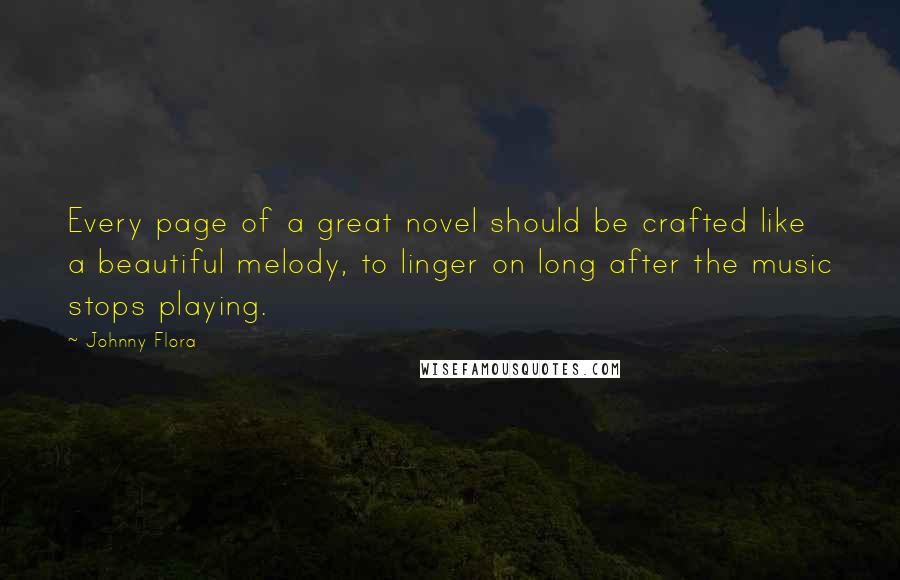 Every page of a great novel should be crafted like a beautiful melody, to linger on long after the music stops playing.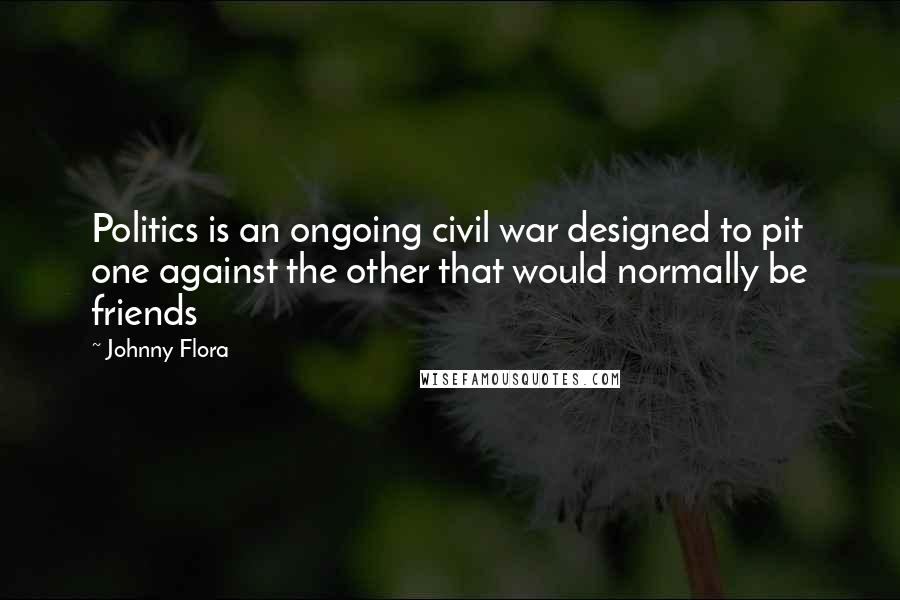 Politics is an ongoing civil war designed to pit one against the other that would normally be friends