John Hancock Quotes
Top 8 wise famous quotes and sayings by John Hancock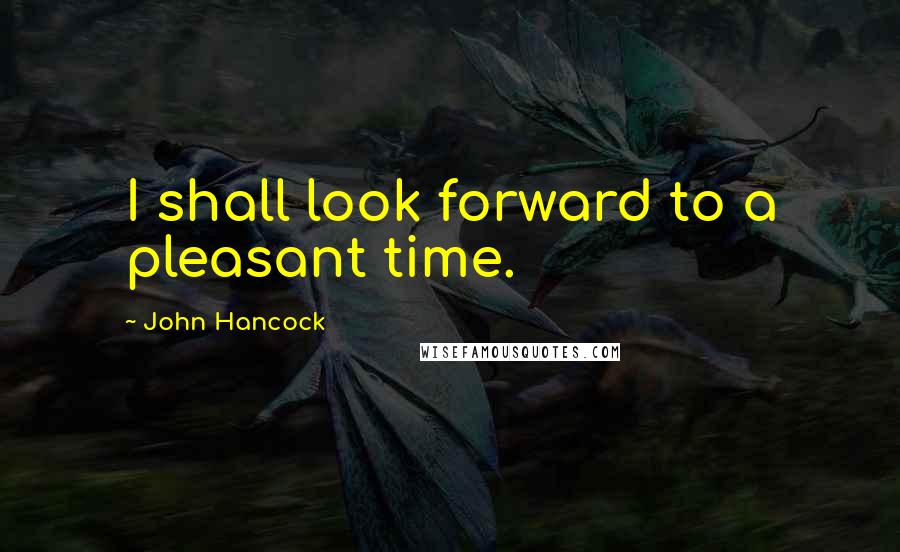 I shall look forward to a pleasant time.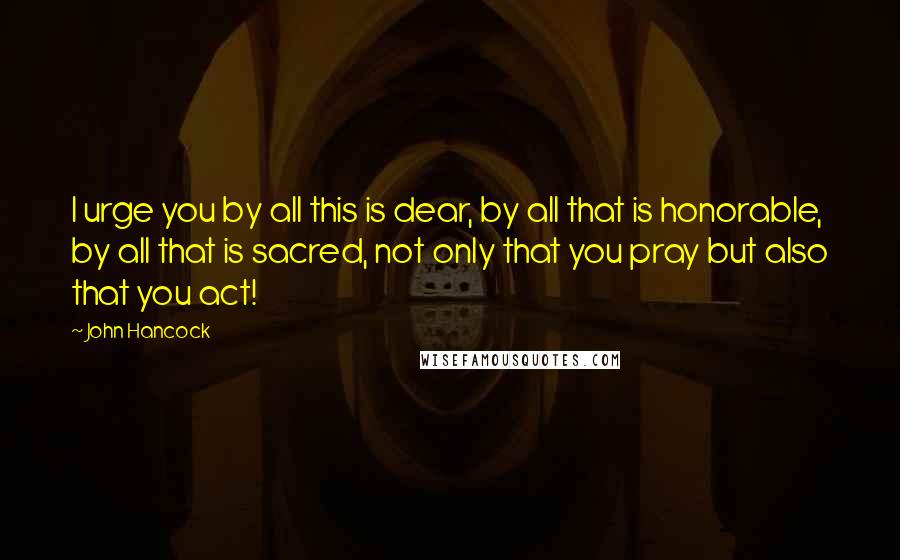 I urge you by all this is dear, by all that is honorable, by all that is sacred, not only that you pray but also that you act!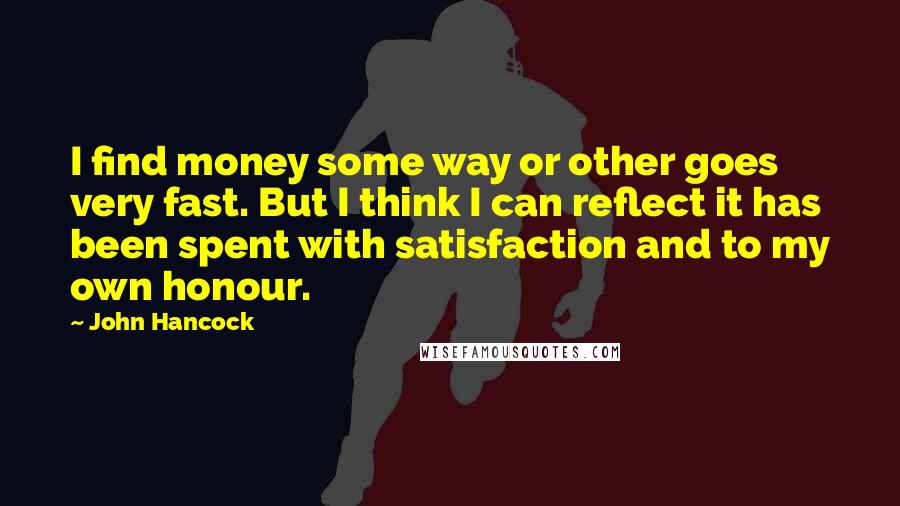 I find money some way or other goes very fast. But I think I can reflect it has been spent with satisfaction and to my own honour.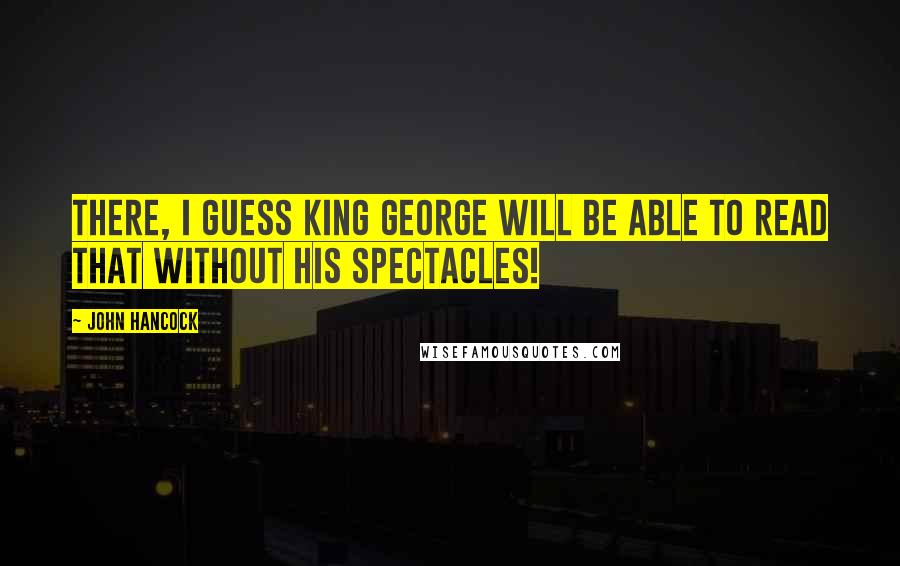 There, I guess King George will be able to read that without his spectacles!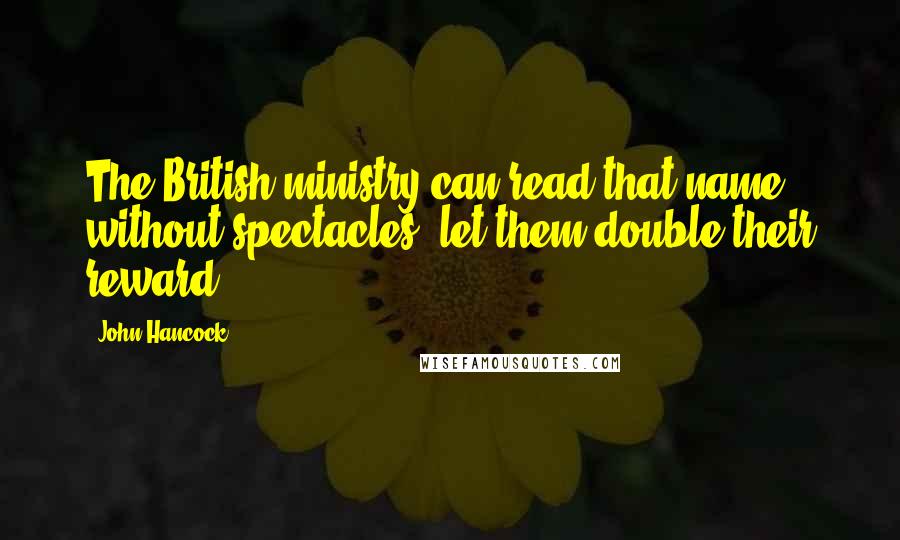 The British ministry can read that name without spectacles; let them double their reward.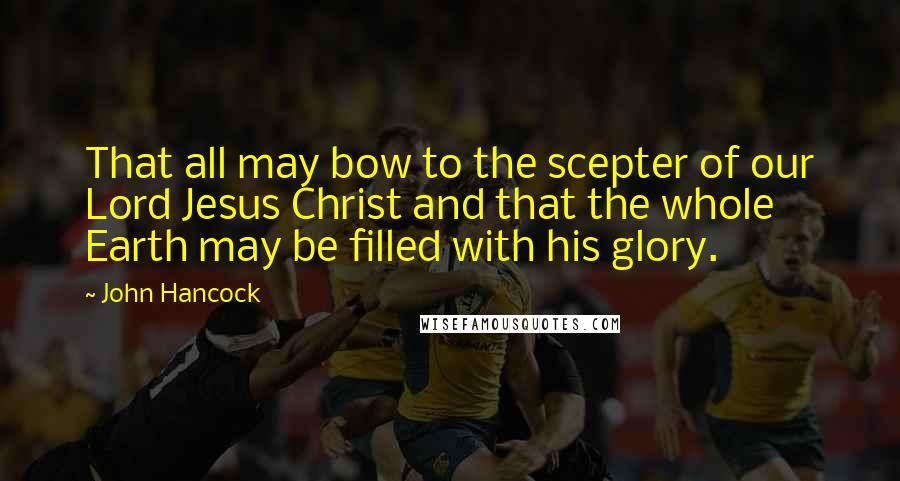 That all may bow to the scepter of our Lord Jesus Christ and that the whole Earth may be filled with his glory.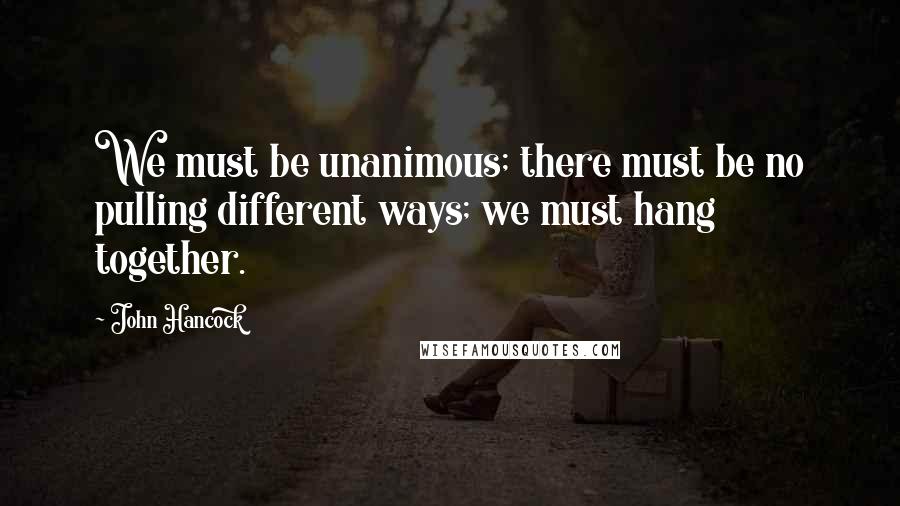 We must be unanimous; there must be no pulling different ways; we must hang together.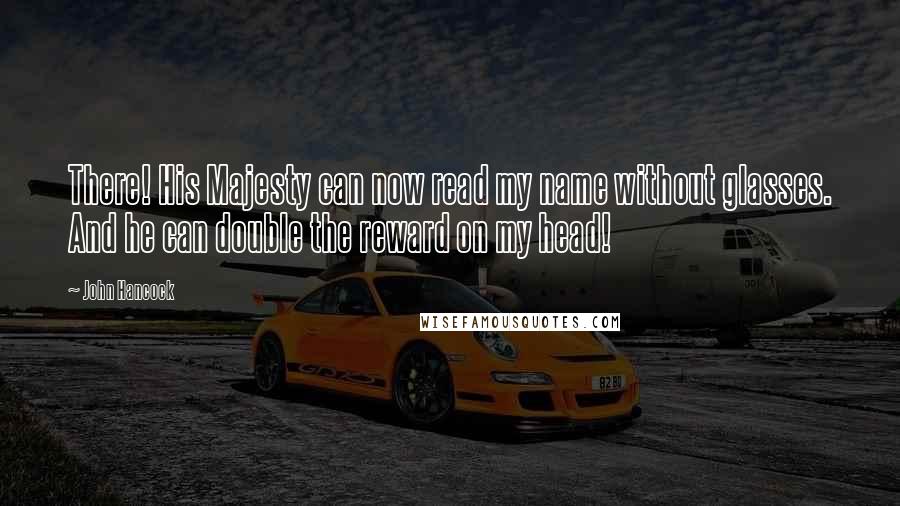 There! His Majesty can now read my name without glasses. And he can double the reward on my head!