Jocelyn Green Quotes
Top 6 wise famous quotes and sayings by Jocelyn Green
Jocelyn Green Famous Quotes & Sayings
Discover top inspirational quotes from Jocelyn Green on Wise Famous Quotes.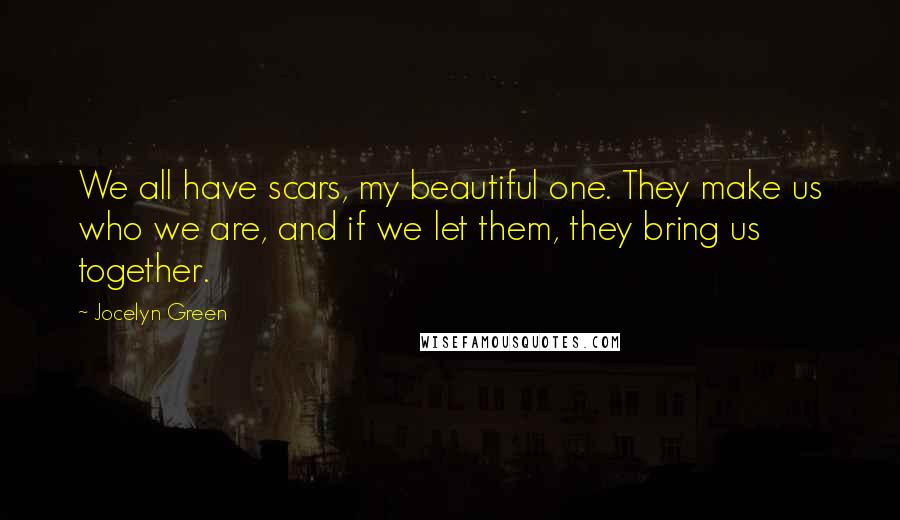 We all have scars, my beautiful one. They make us who we are, and if we let them, they bring us together.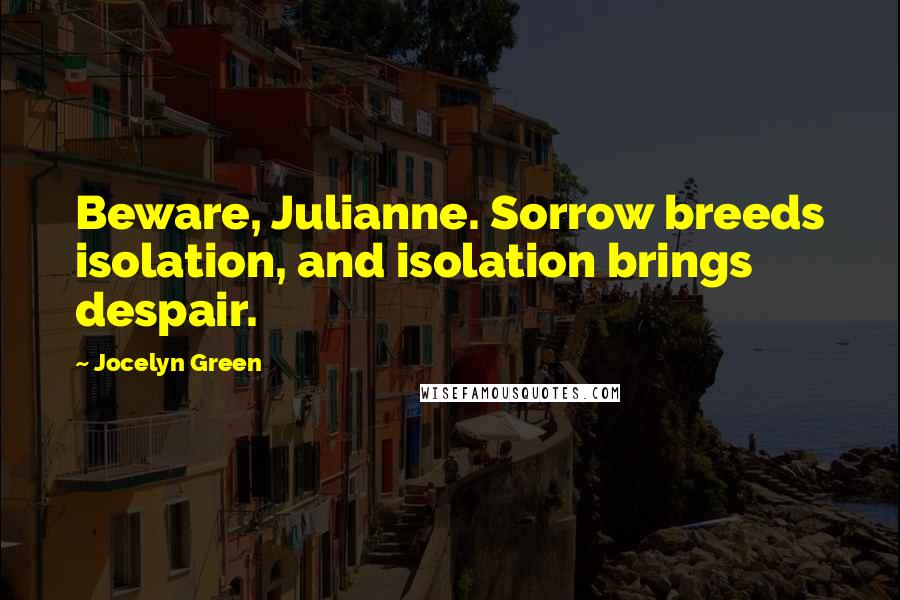 Beware, Julianne. Sorrow breeds isolation, and isolation brings despair.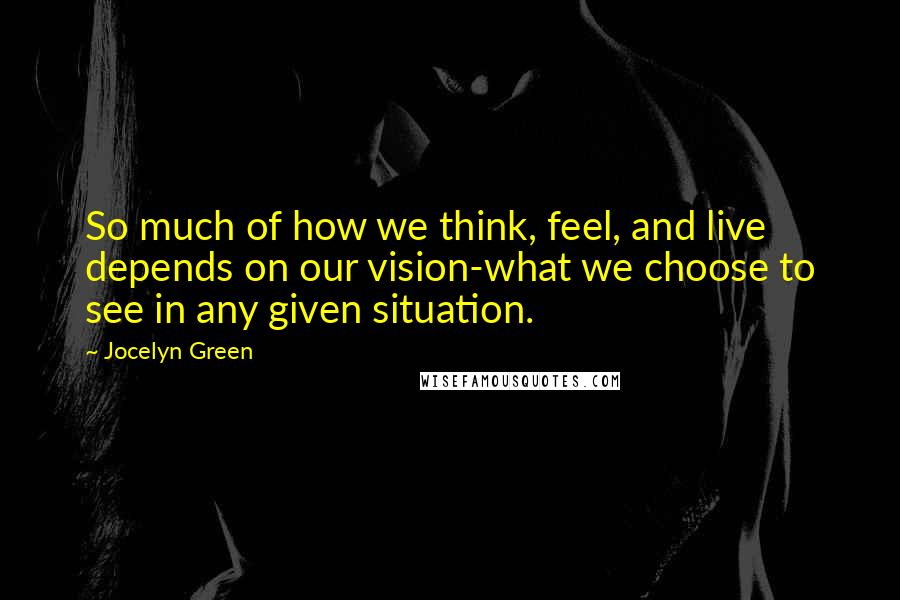 So much of how we think, feel, and live depends on our vision-what we choose to see in any given situation.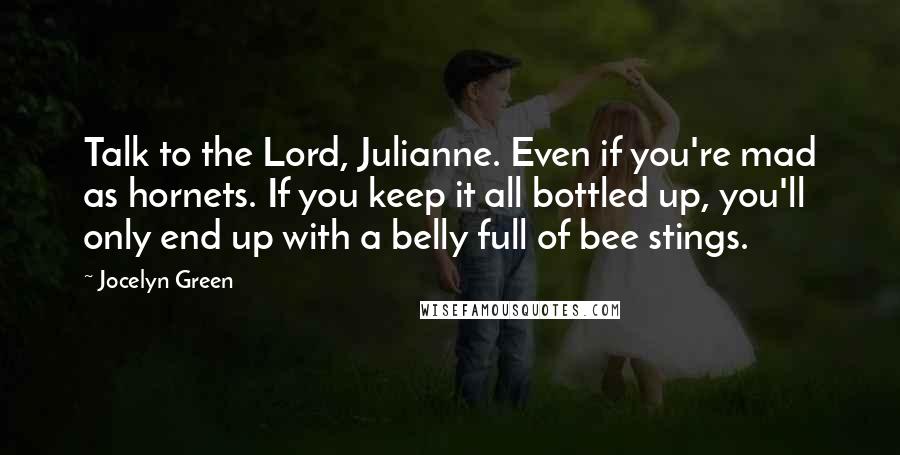 Talk to the Lord, Julianne. Even if you're mad as hornets. If you keep it all bottled up, you'll only end up with a belly full of bee stings.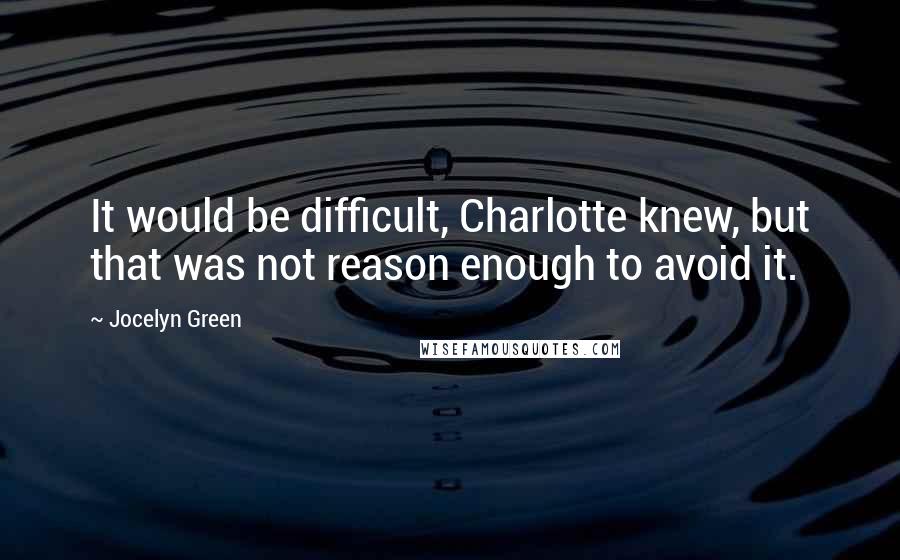 It would be difficult, Charlotte knew, but that was not reason enough to avoid it.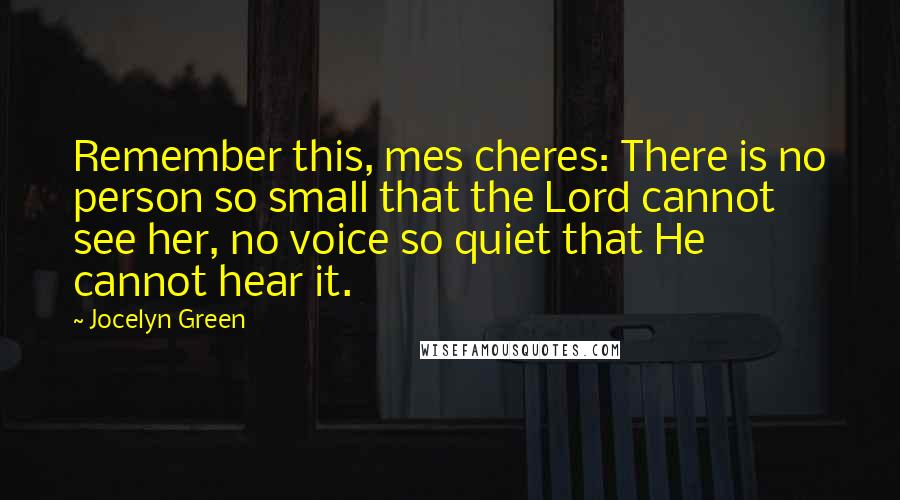 Remember this, mes cheres: There is no person so small that the Lord cannot see her, no voice so quiet that He cannot hear it.