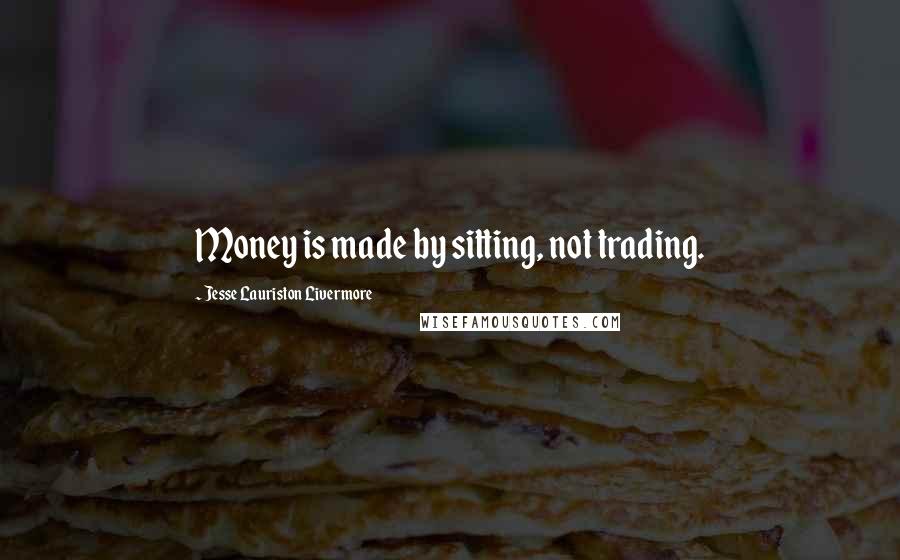 Money is made by sitting, not trading.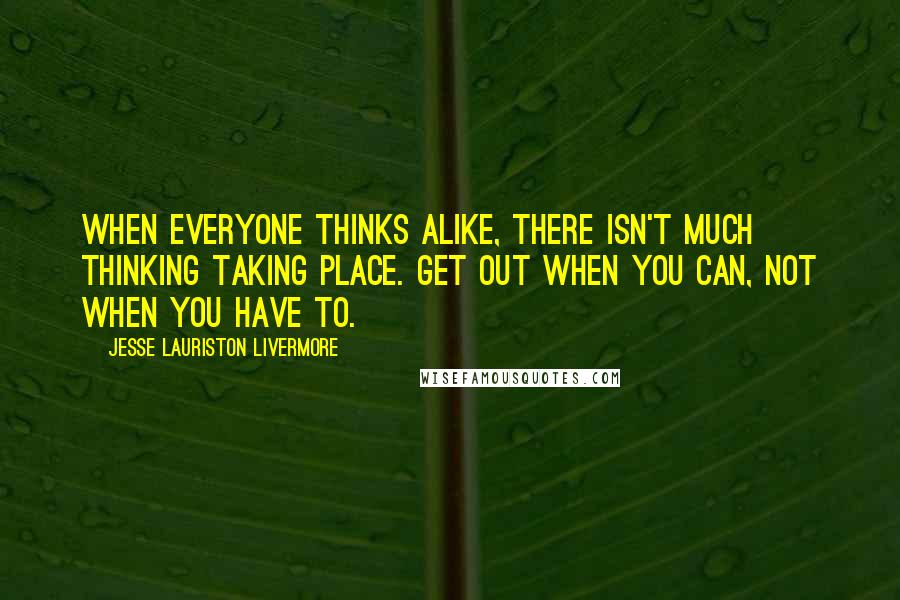 When everyone thinks alike, there isn't much thinking taking place. Get out when you can, not when you have to.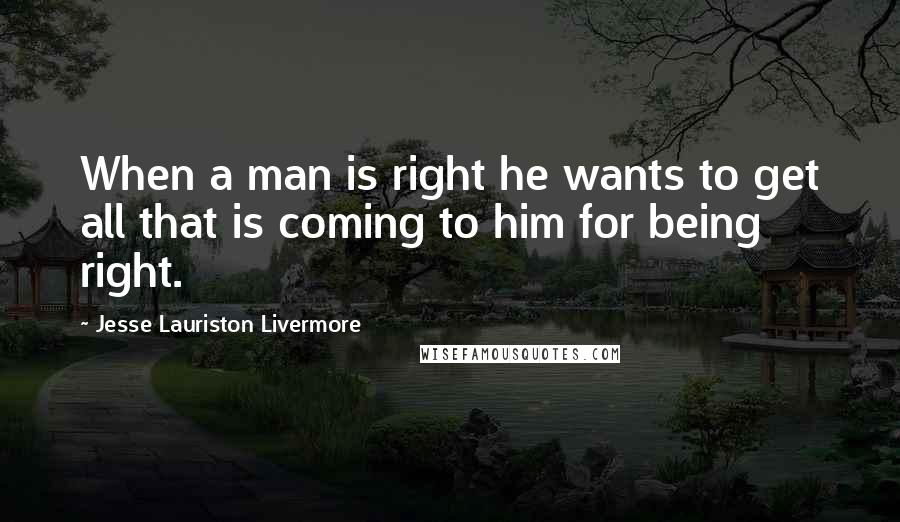 When a man is right he wants to get all that is coming to him for being right.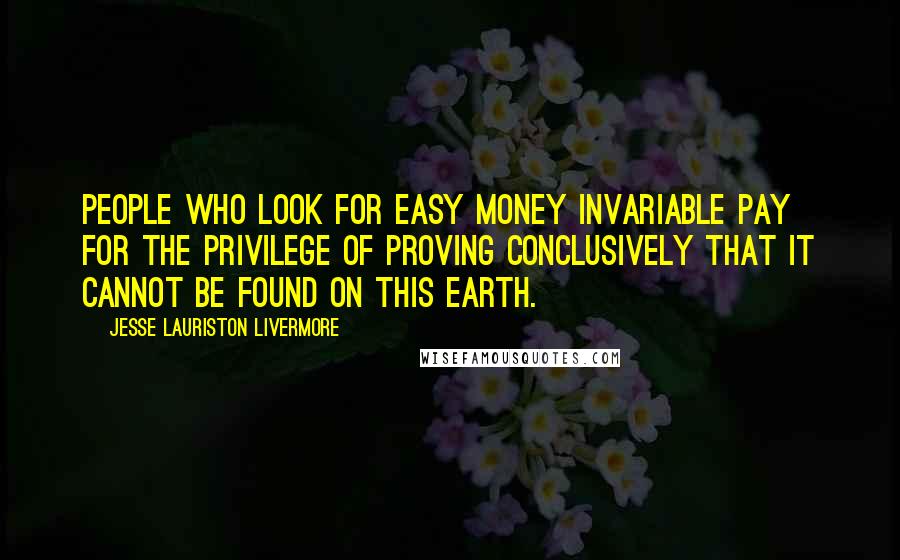 People who look for easy money invariable pay for the privilege of proving conclusively that it cannot be found on this earth.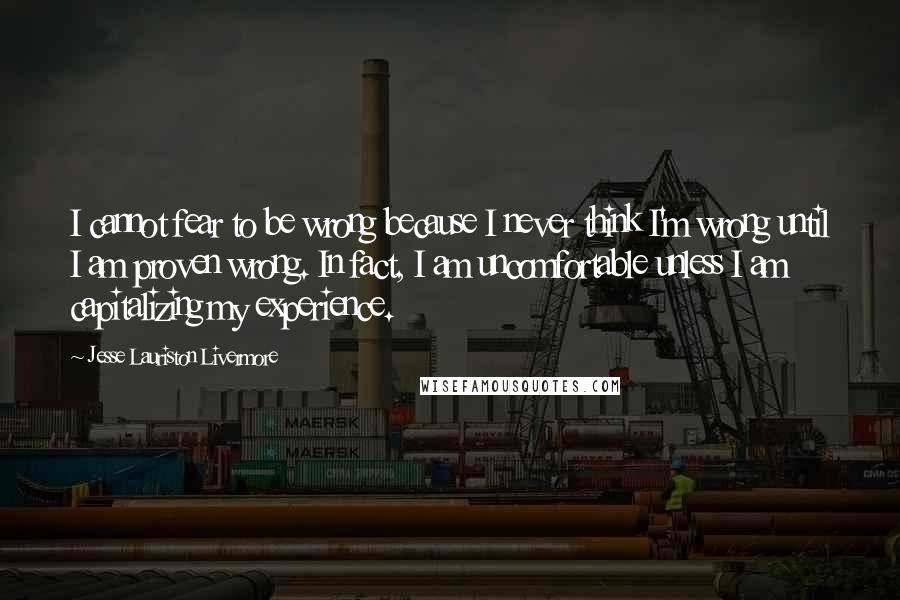 I cannot fear to be wrong because I never think I'm wrong until I am proven wrong. In fact, I am uncomfortable unless I am capitalizing my experience.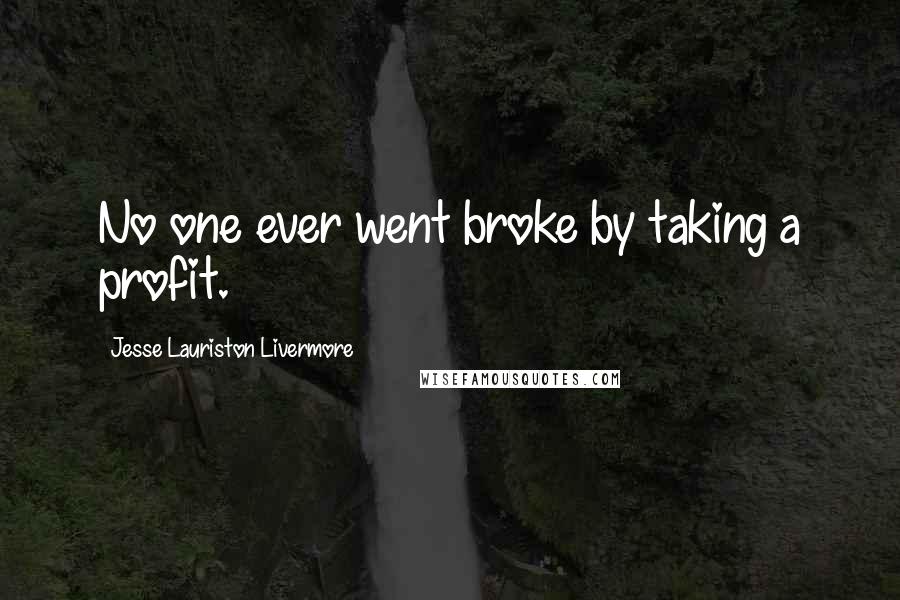 No one ever went broke by taking a profit.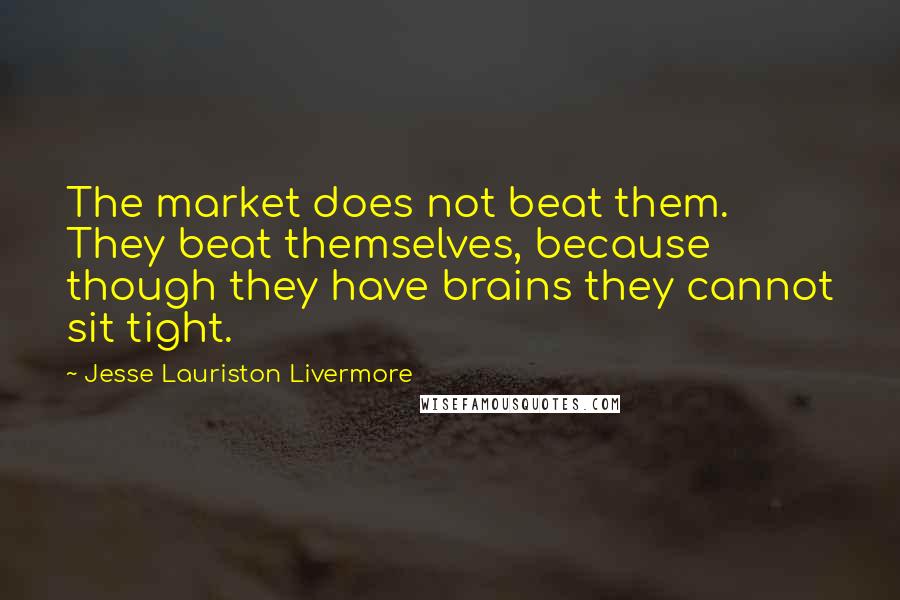 The market does not beat them. They beat themselves, because though they have brains they cannot sit tight.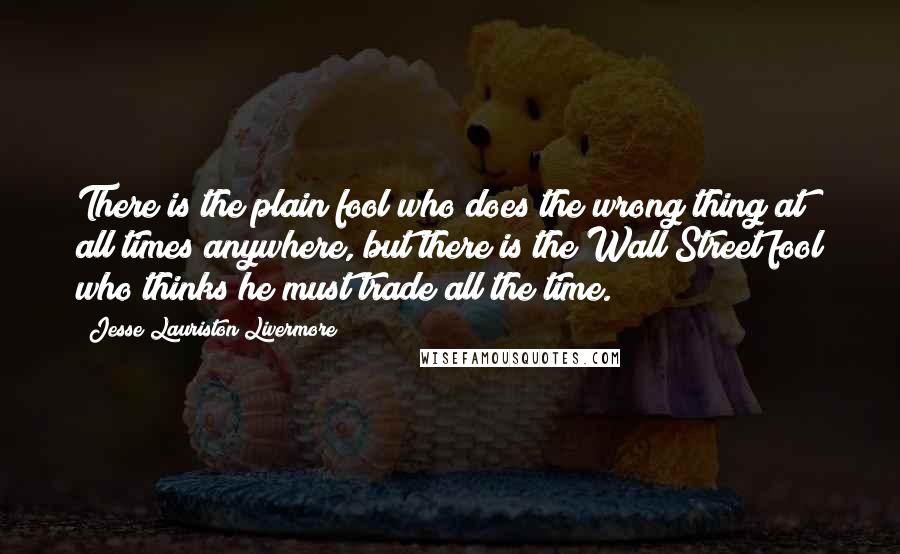 There is the plain fool who does the wrong thing at all times anywhere, but there is the Wall Street fool who thinks he must trade all the time.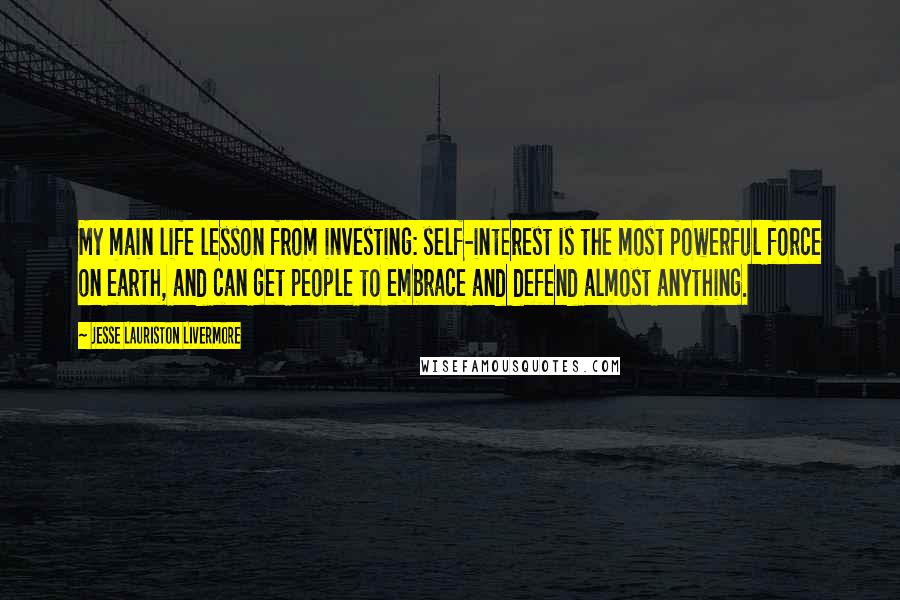 My main life lesson from investing: self-interest is the most powerful force on earth, and can get people to embrace and defend almost anything.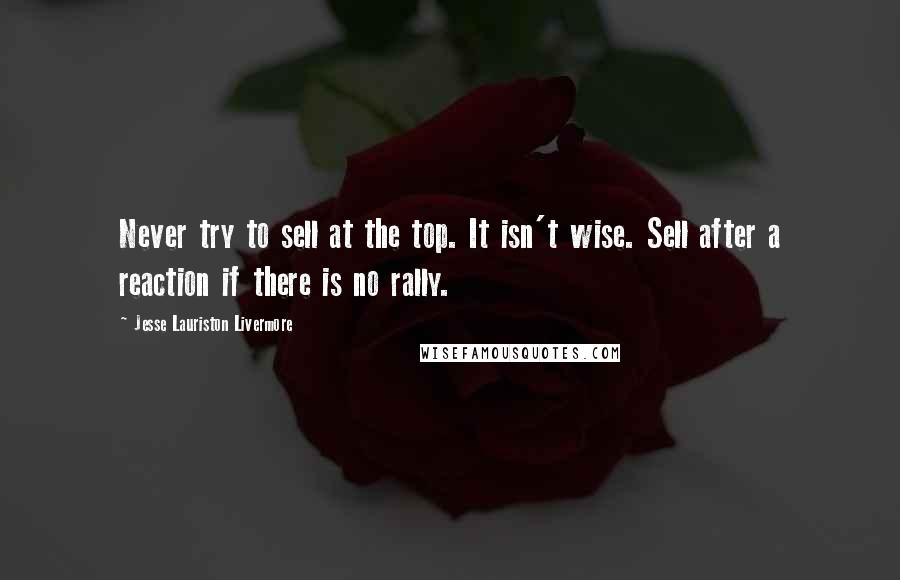 Never try to sell at the top. It isn't wise. Sell after a reaction if there is no rally.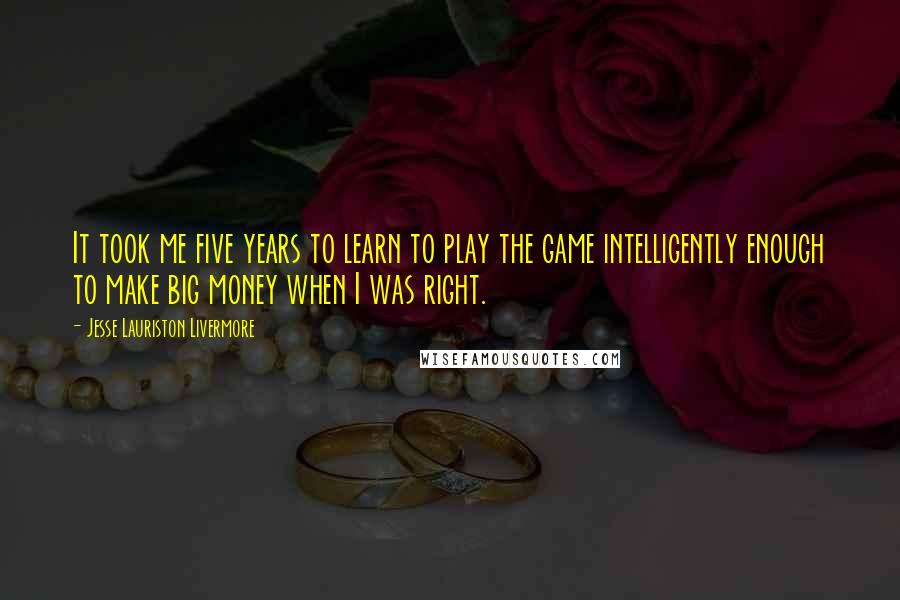 It took me five years to learn to play the game intelligently enough to make big money when I was right.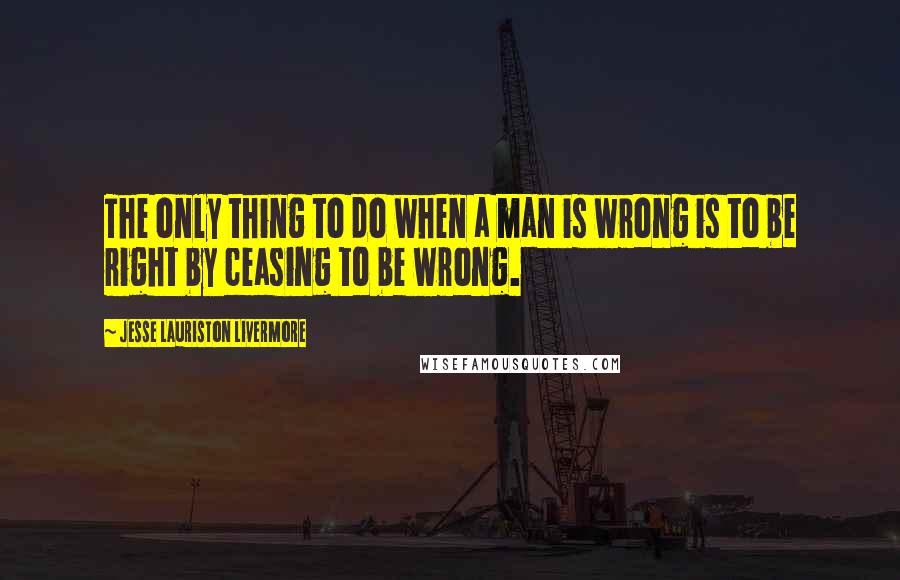 The only thing to do when a man is wrong is to be right by ceasing to be wrong.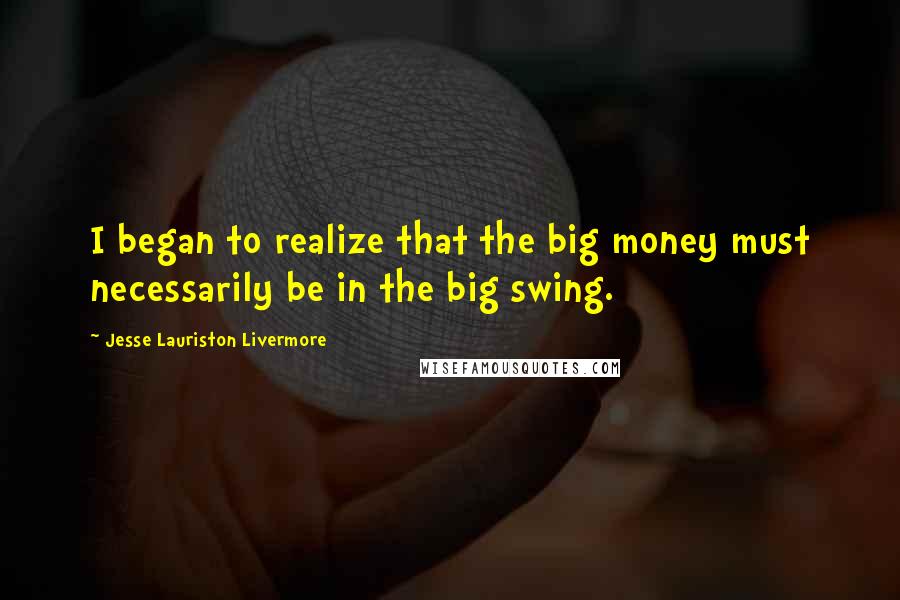 I began to realize that the big money must necessarily be in the big swing.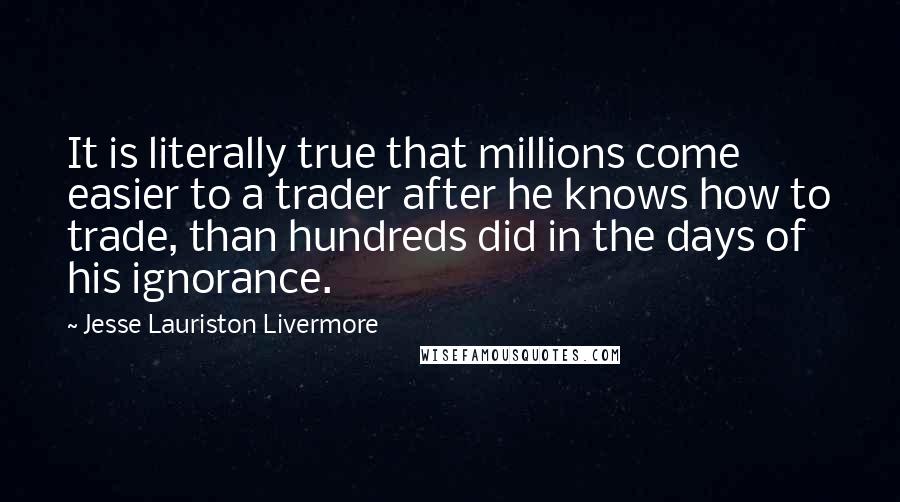 It is literally true that millions come easier to a trader after he knows how to trade, than hundreds did in the days of his ignorance.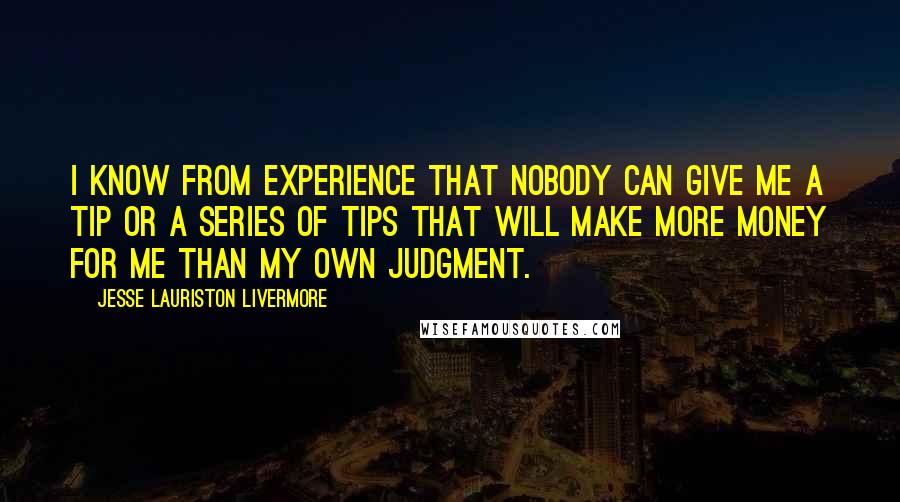 I know from experience that nobody can give me a tip or a series of tips that will make more money for me than my own judgment.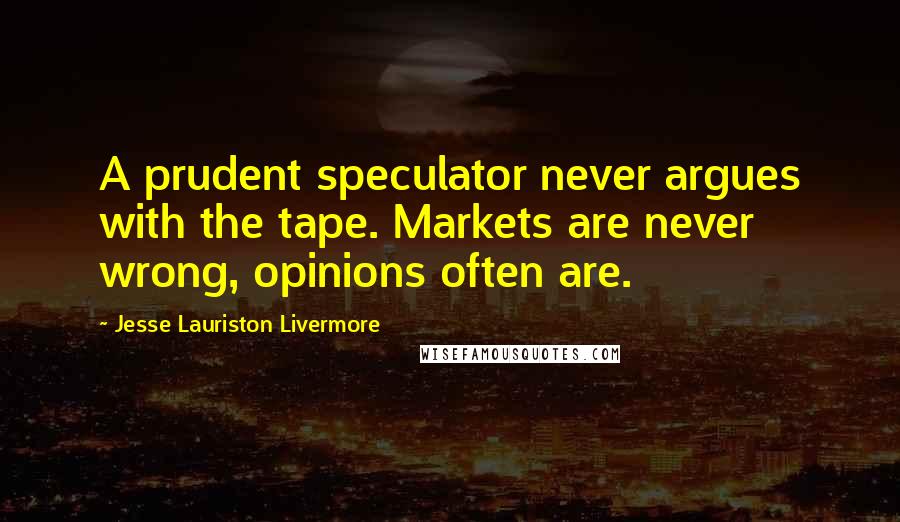 A prudent speculator never argues with the tape. Markets are never wrong, opinions often are.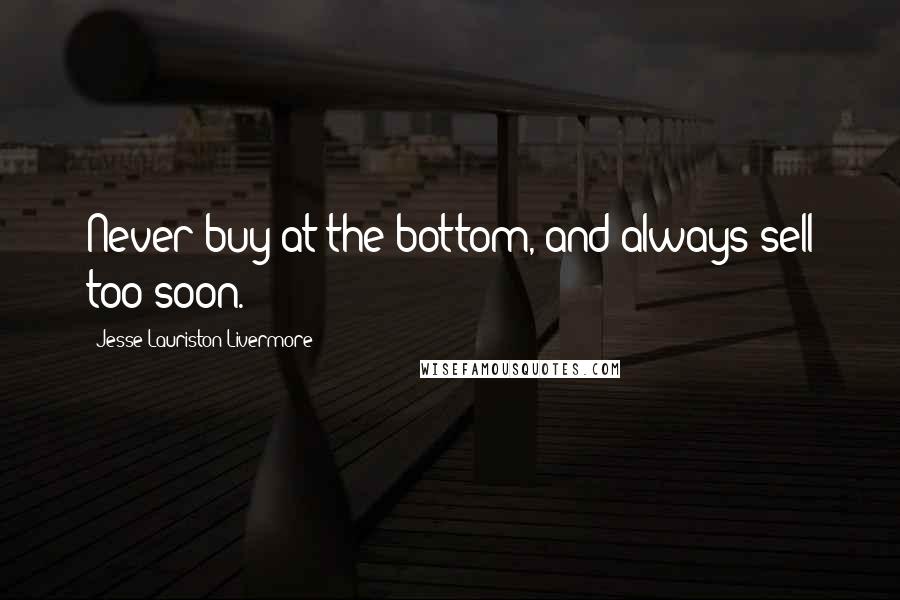 Never buy at the bottom, and always sell too soon.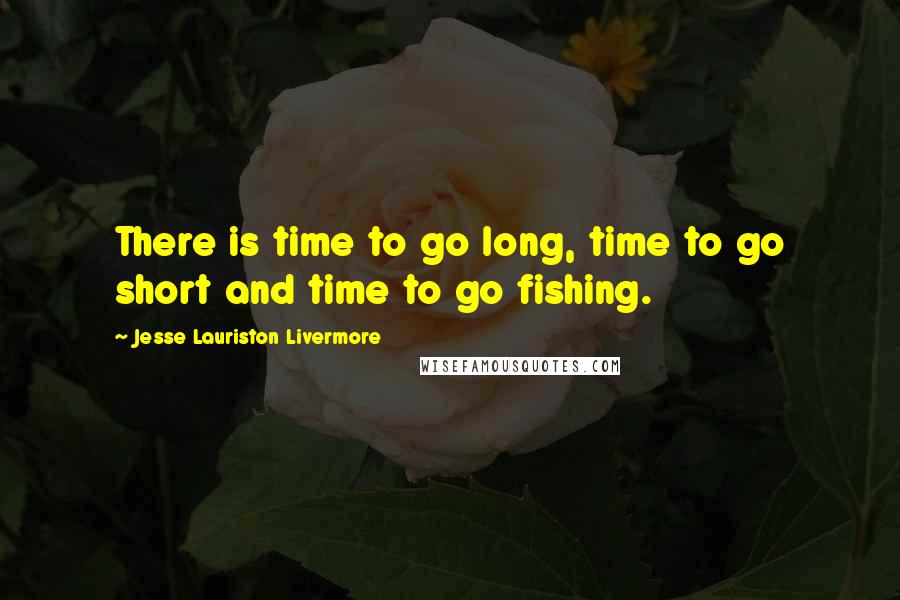 There is time to go long, time to go short and time to go fishing.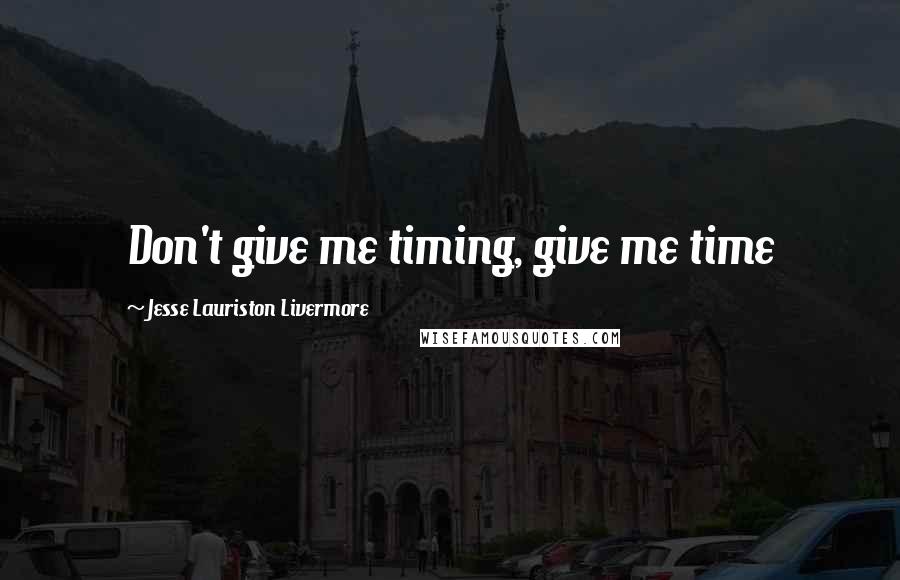 Don't give me timing, give me time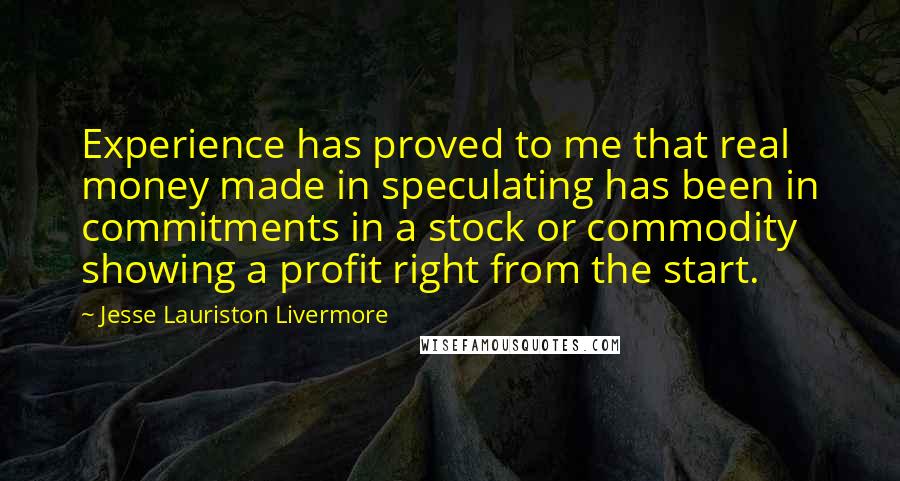 Experience has proved to me that real money made in speculating has been in commitments in a stock or commodity showing a profit right from the start.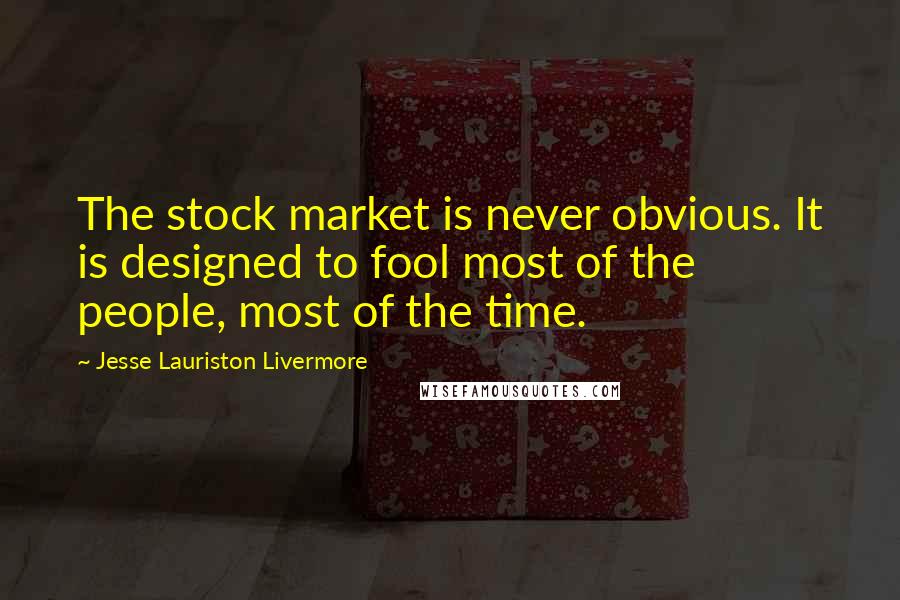 The stock market is never obvious. It is designed to fool most of the people, most of the time.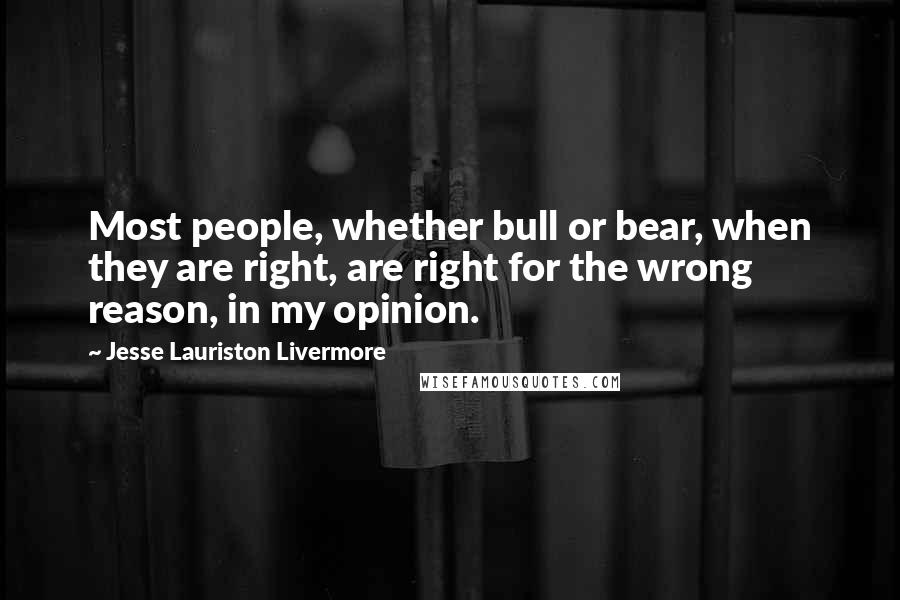 Most people, whether bull or bear, when they are right, are right for the wrong reason, in my opinion.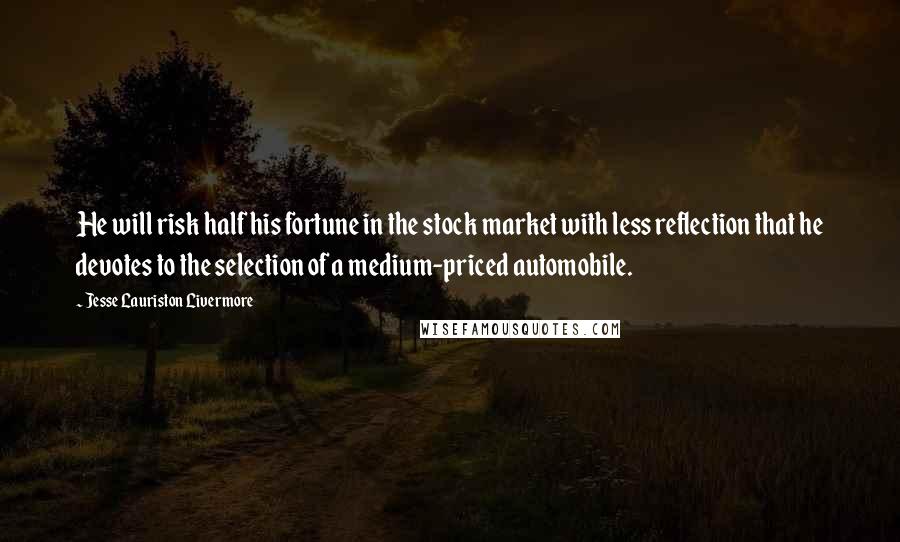 He will risk half his fortune in the stock market with less reflection that he devotes to the selection of a medium-priced automobile.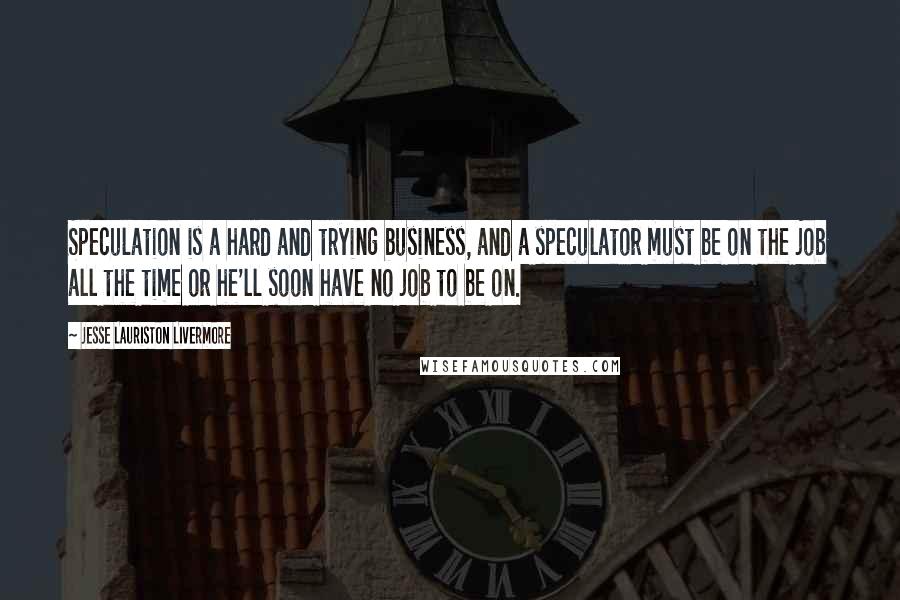 Speculation is a hard and trying business, and a speculator must be on the job all the time or he'll soon have no job to be on.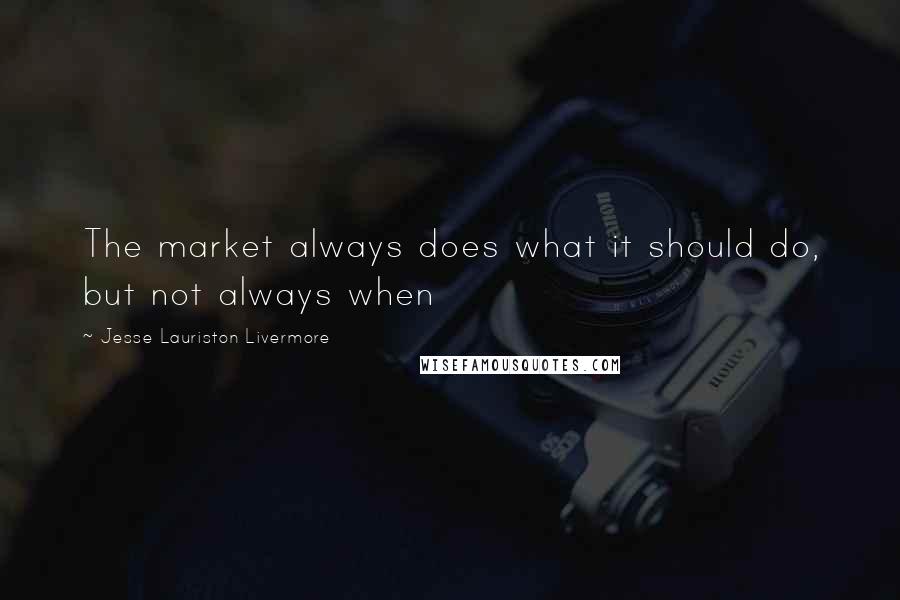 The market always does what it should do, but not always when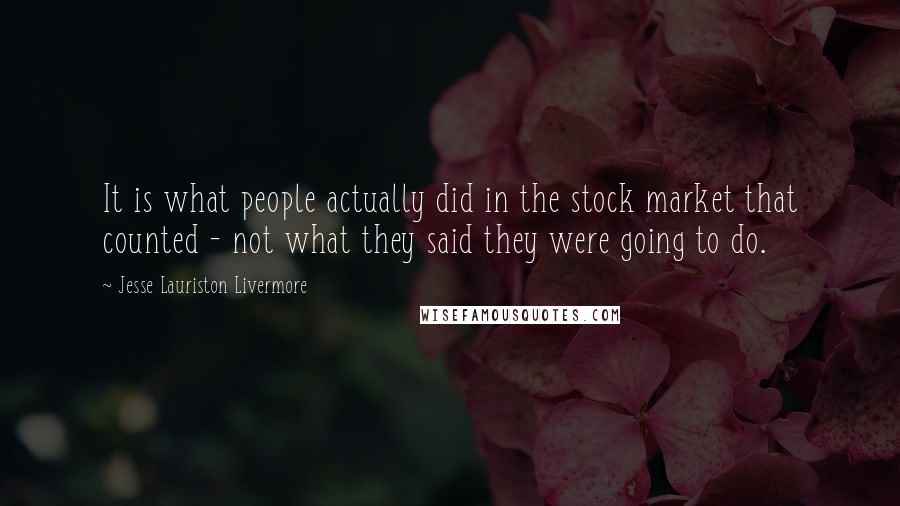 It is what people actually did in the stock market that counted - not what they said they were going to do.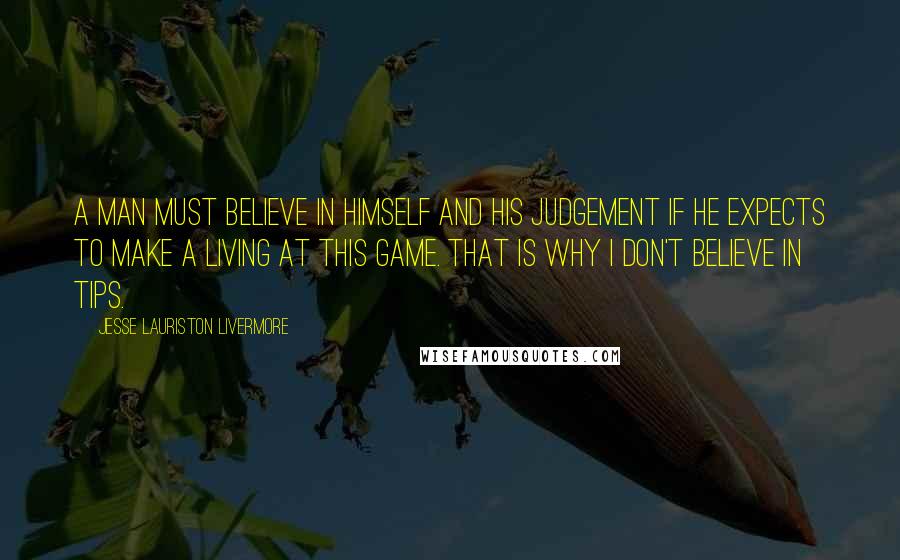 A man must believe in himself and his judgement if he expects to make a living at this game. That is why I don't believe in tips.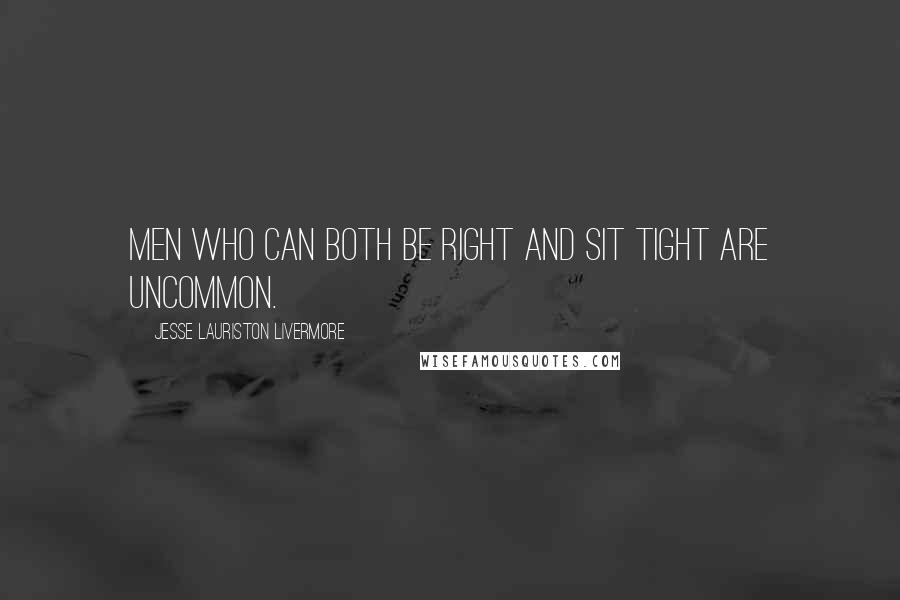 Men who can both be right and sit tight are uncommon.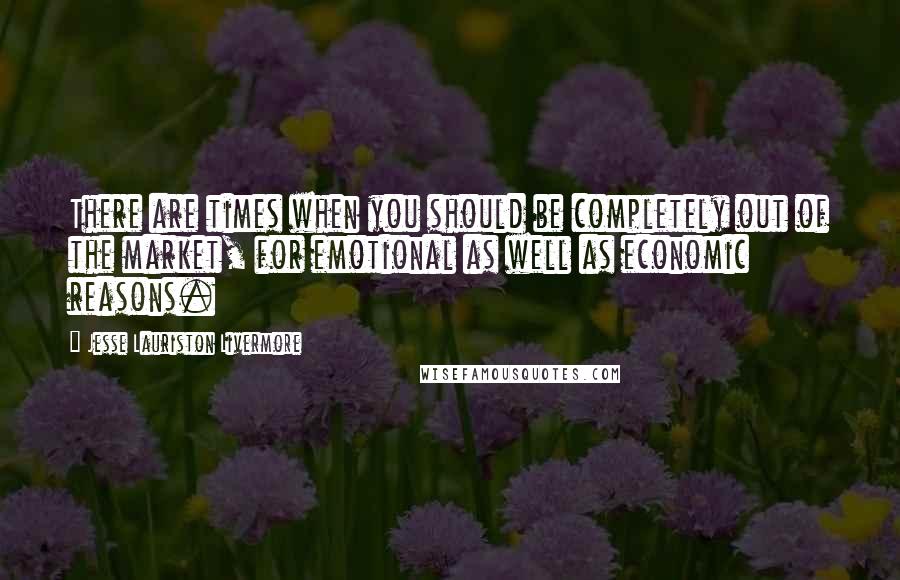 There are times when you should be completely out of the market, for emotional as well as economic reasons.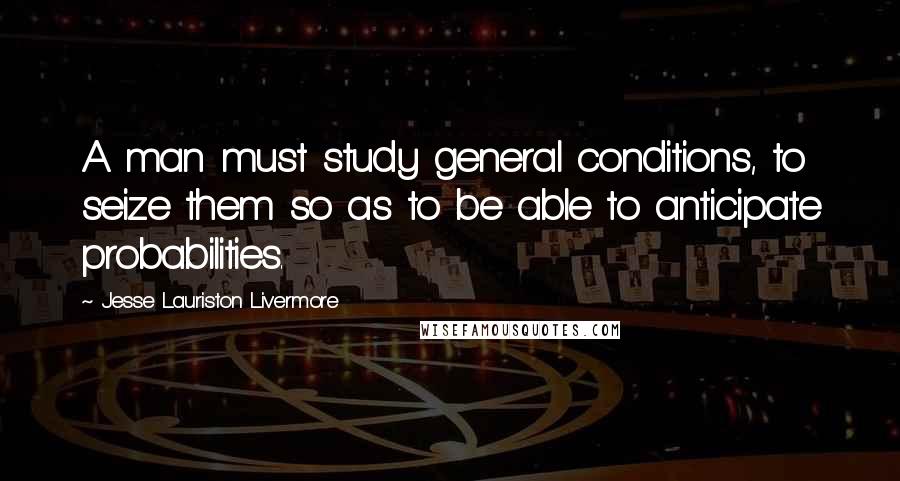 A man must study general conditions, to seize them so as to be able to anticipate probabilities.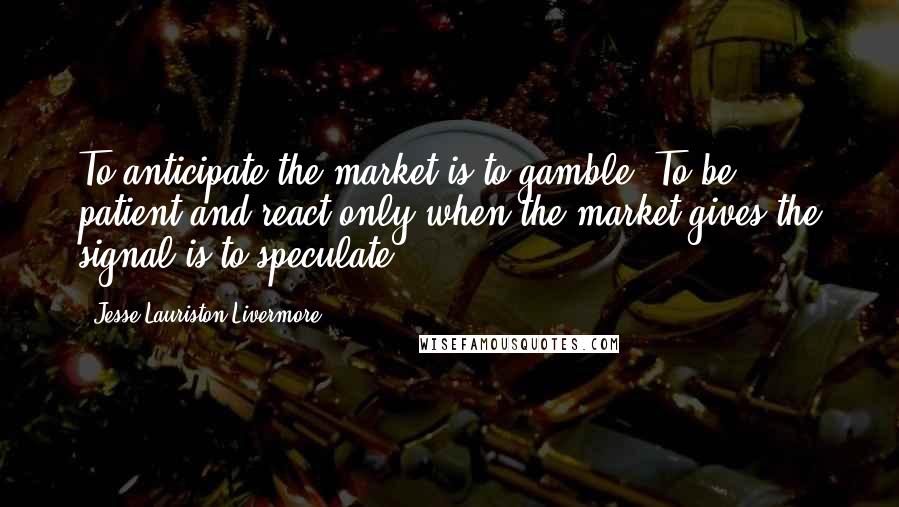 To anticipate the market is to gamble. To be patient and react only when the market gives the signal is to speculate.