Jennifer Ellison Quotes
Top 26 wise famous quotes and sayings by Jennifer Ellison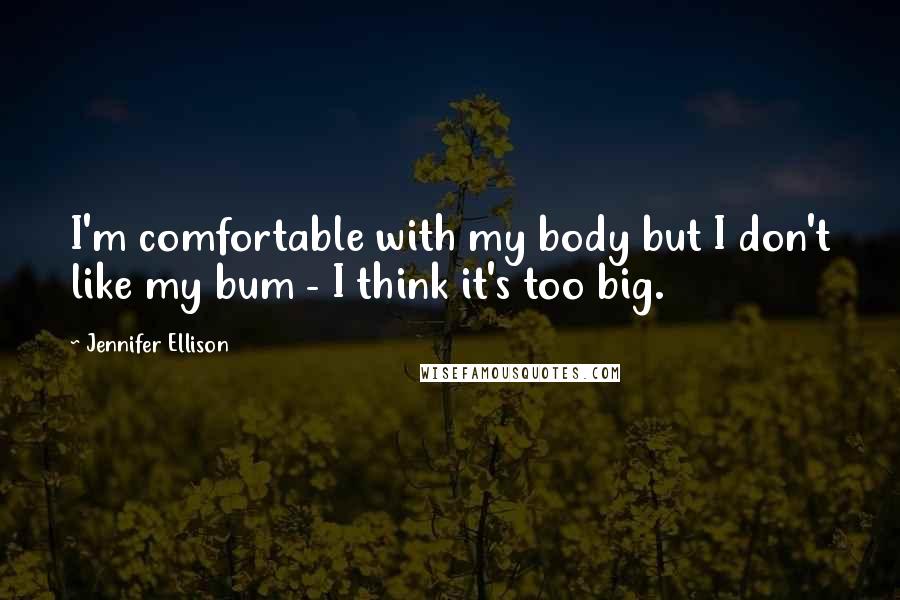 I'm comfortable with my body but I don't like my bum - I think it's too big.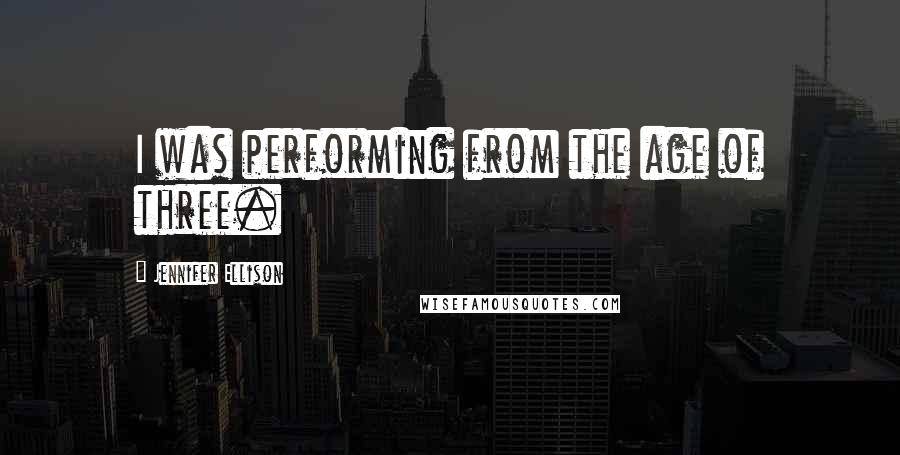 I was performing from the age of three.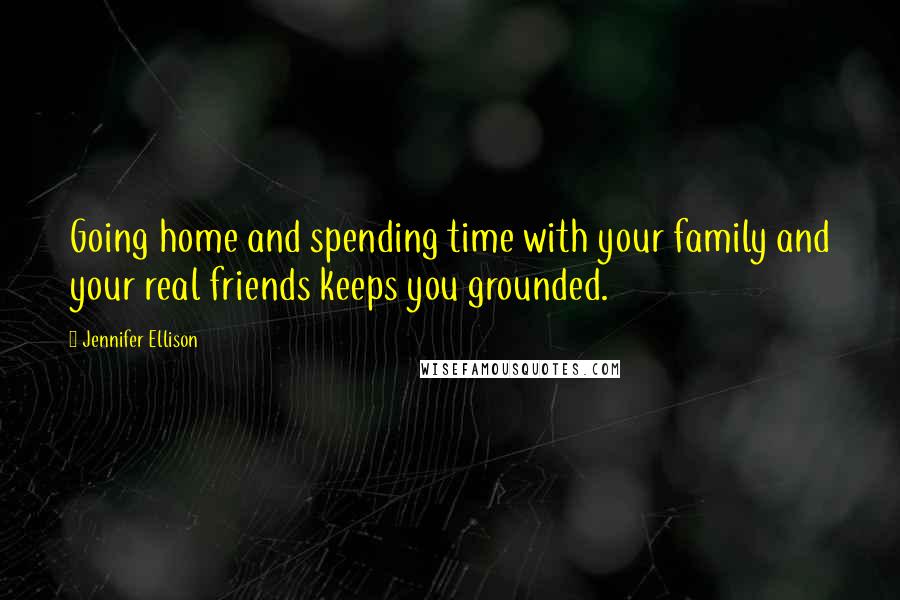 Going home and spending time with your family and your real friends keeps you grounded.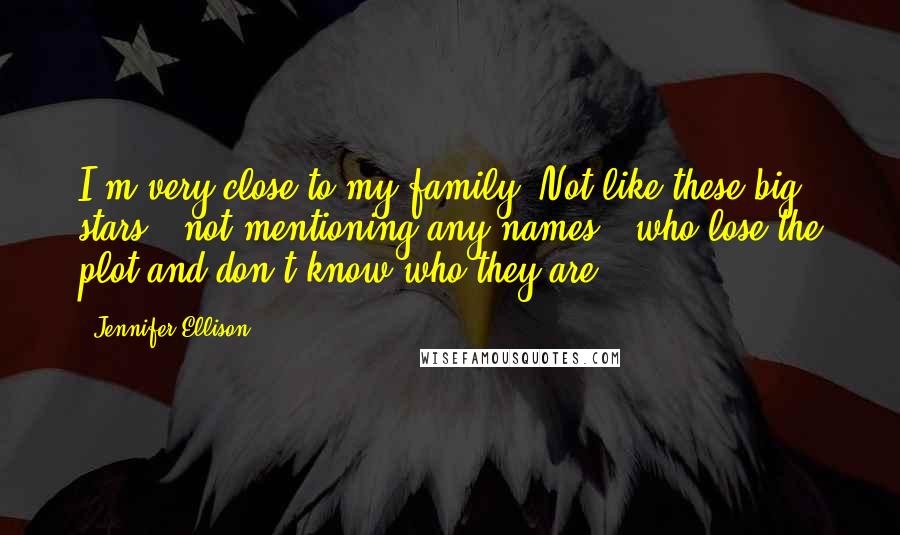 I'm very close to my family. Not like these big stars - not mentioning any names - who lose the plot and don't know who they are.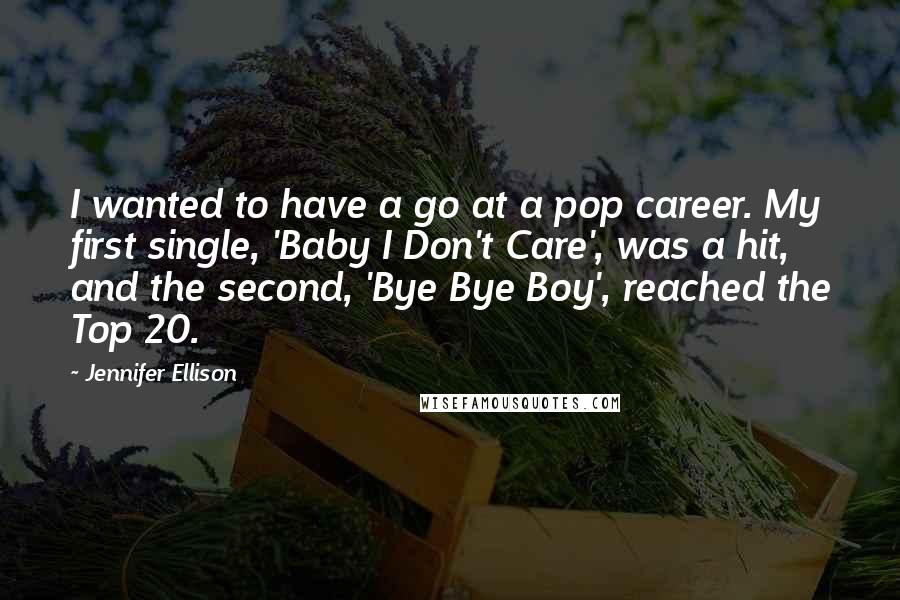 I wanted to have a go at a pop career. My first single, 'Baby I Don't Care', was a hit, and the second, 'Bye Bye Boy', reached the Top 20.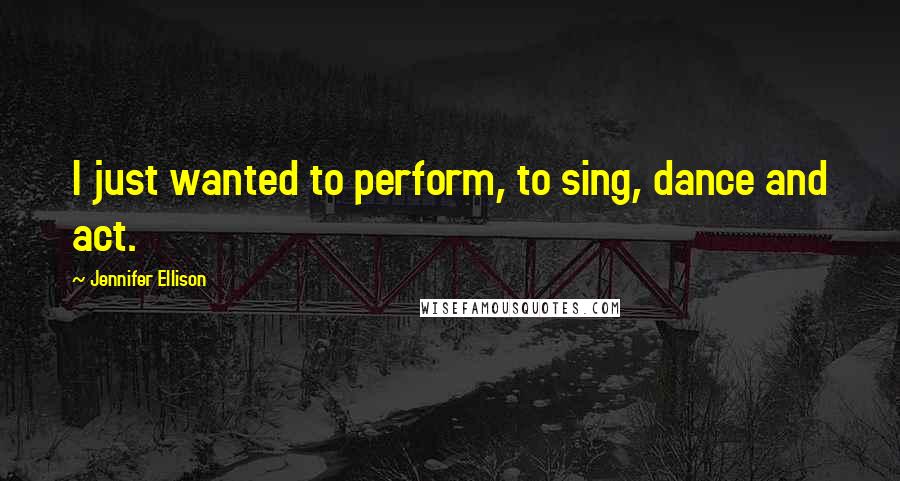 I just wanted to perform, to sing, dance and act.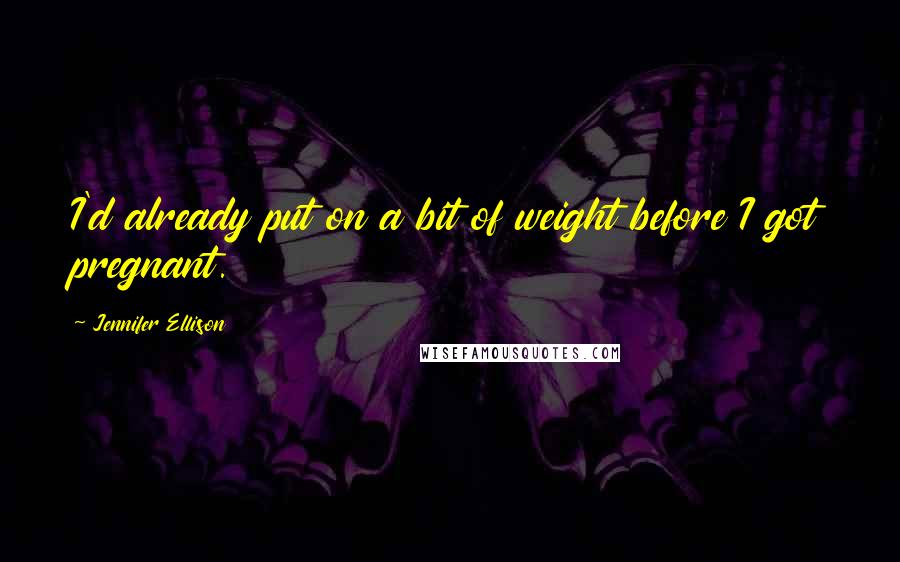 I'd already put on a bit of weight before I got pregnant.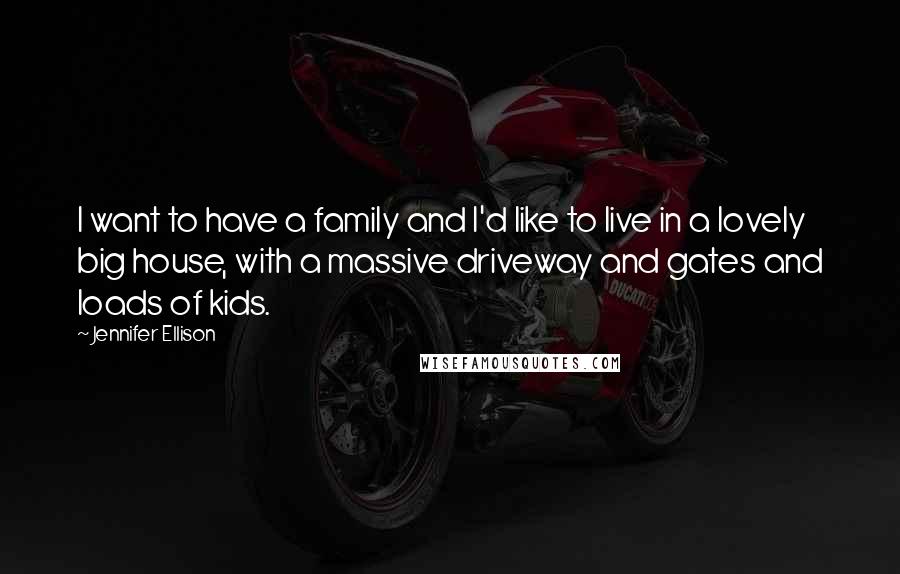 I want to have a family and I'd like to live in a lovely big house, with a massive driveway and gates and loads of kids.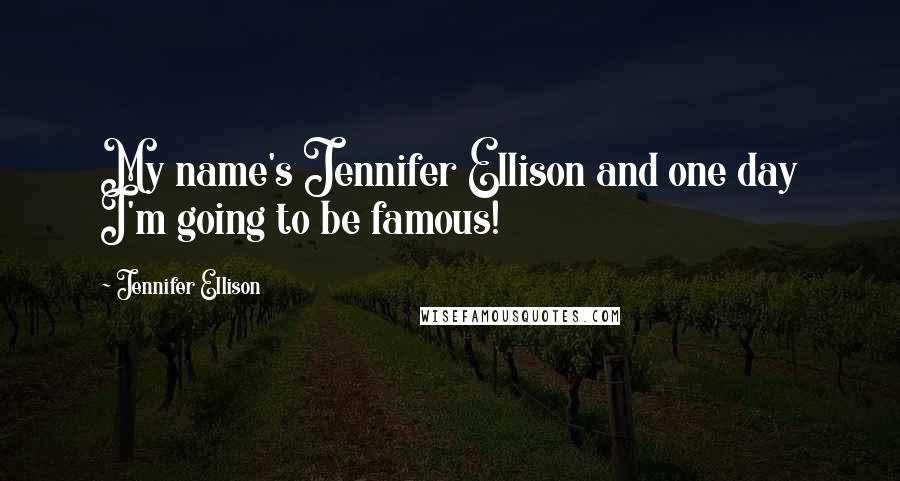 My name's Jennifer Ellison and one day I'm going to be famous!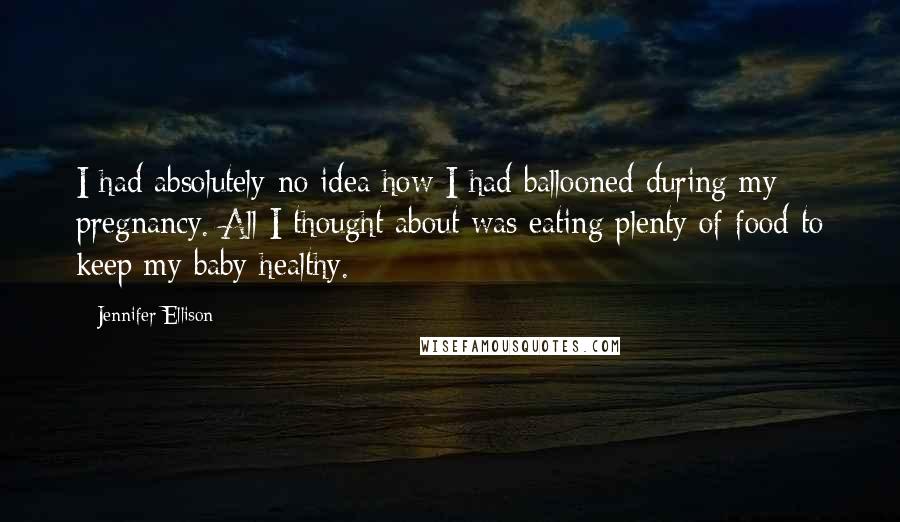 I had absolutely no idea how I had ballooned during my pregnancy. All I thought about was eating plenty of food to keep my baby healthy.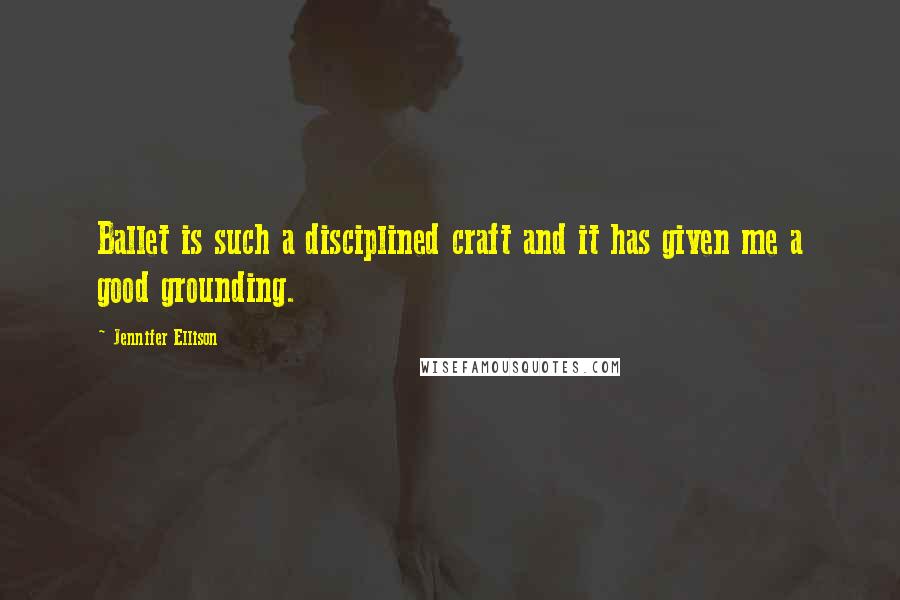 Ballet is such a disciplined craft and it has given me a good grounding.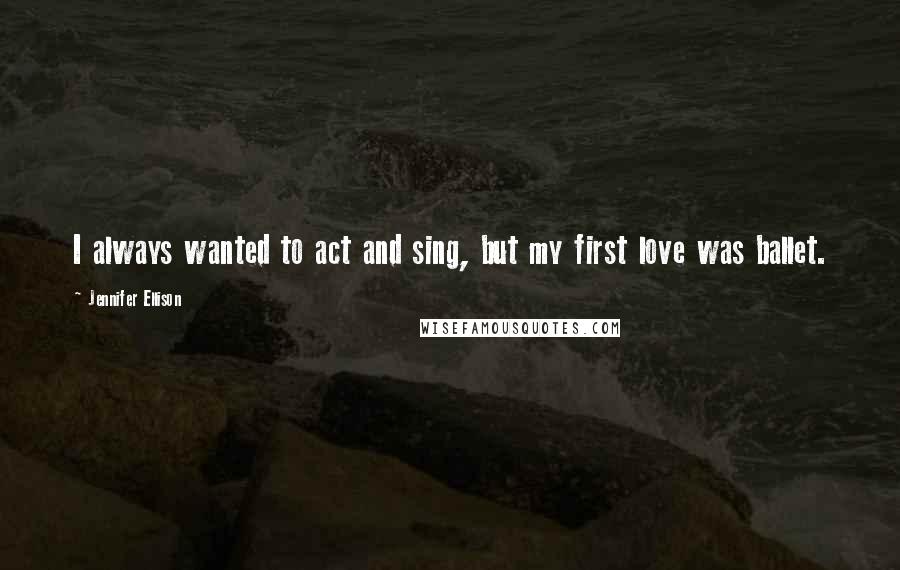 I always wanted to act and sing, but my first love was ballet.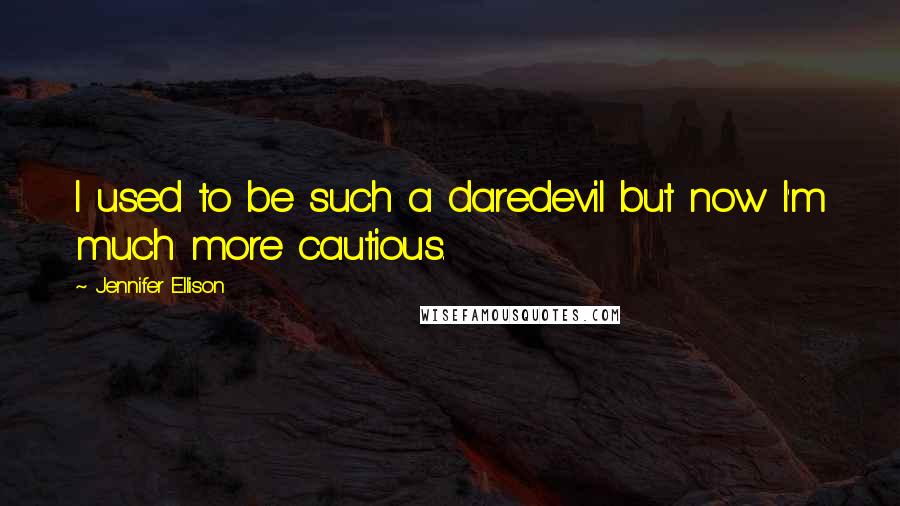 I used to be such a daredevil but now I'm much more cautious.
I came out of the womb born to sing and dance. I have to follow my heart.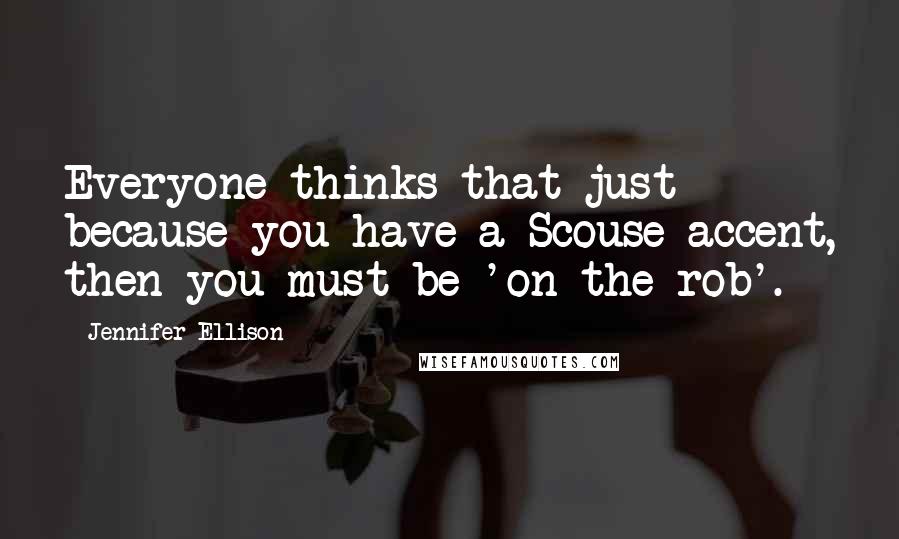 Everyone thinks that just because you have a Scouse accent, then you must be 'on the rob'.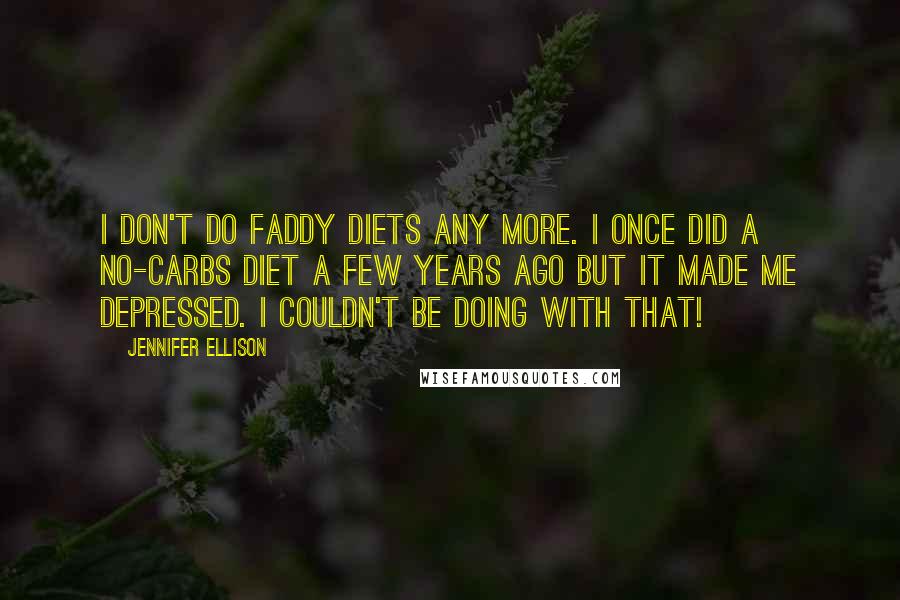 I don't do faddy diets any more. I once did a no-carbs diet a few years ago but it made me depressed. I couldn't be doing with that!
When I found out I was pregnant, I was over the moon about it, but I was upset I wasn't married!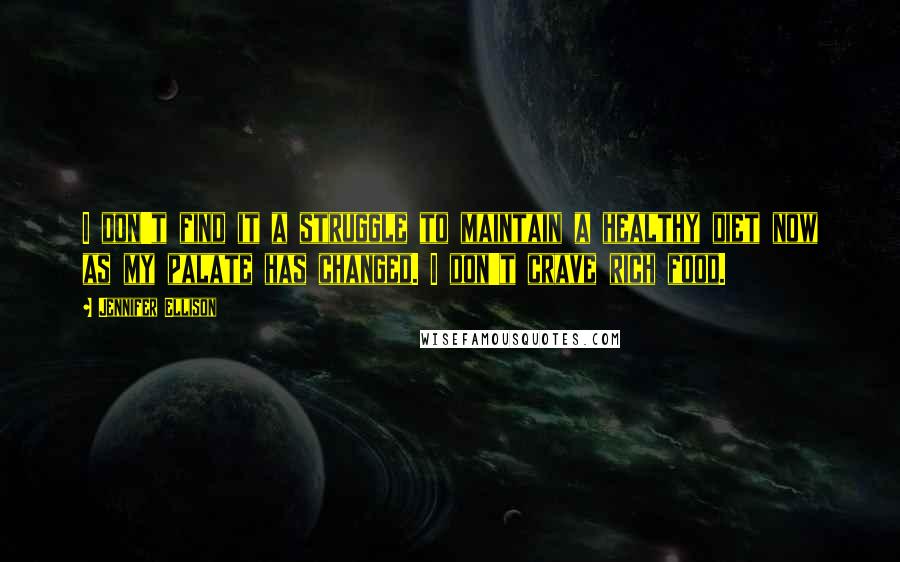 I don't find it a struggle to maintain a healthy diet now as my palate has changed. I don't crave rich food.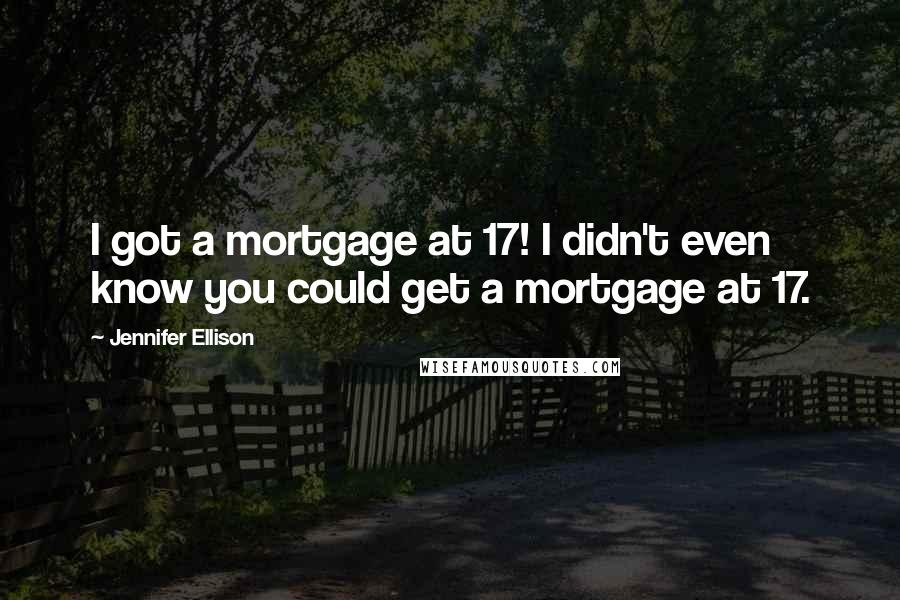 I got a mortgage at 17! I didn't even know you could get a mortgage at 17.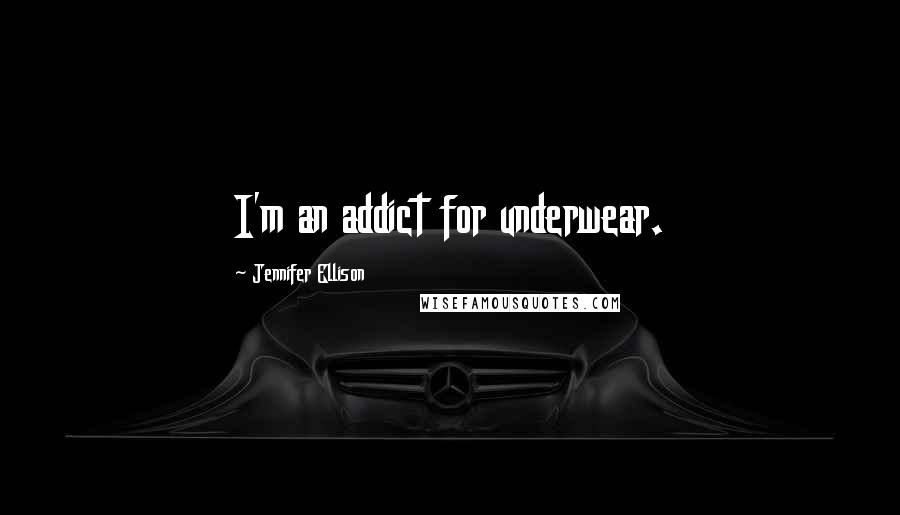 I'm an addict for underwear.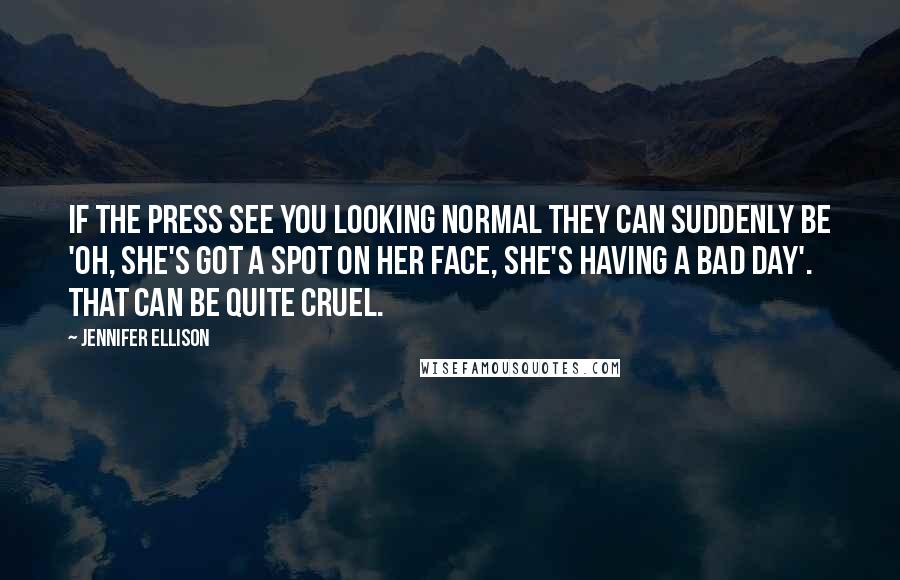 If the press see you looking normal they can suddenly be 'oh, she's got a spot on her face, she's having a bad day'. That can be quite cruel.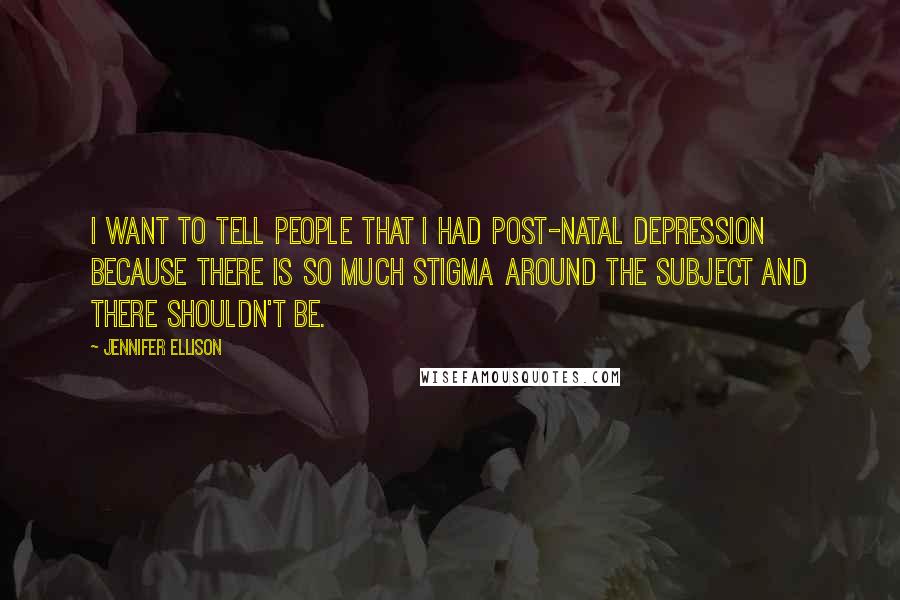 I want to tell people that I had post-natal depression because there is so much stigma around the subject and there shouldn't be.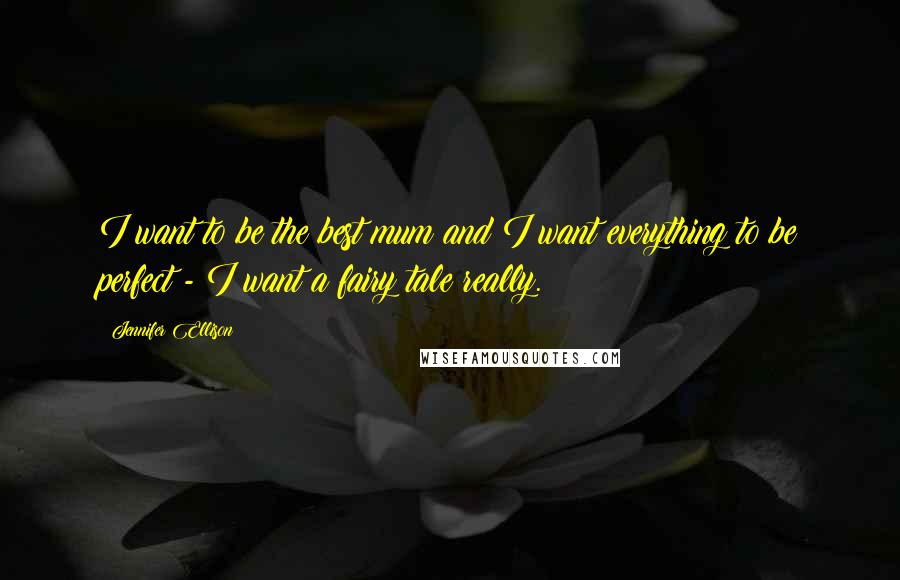 I want to be the best mum and I want everything to be perfect - I want a fairy tale really.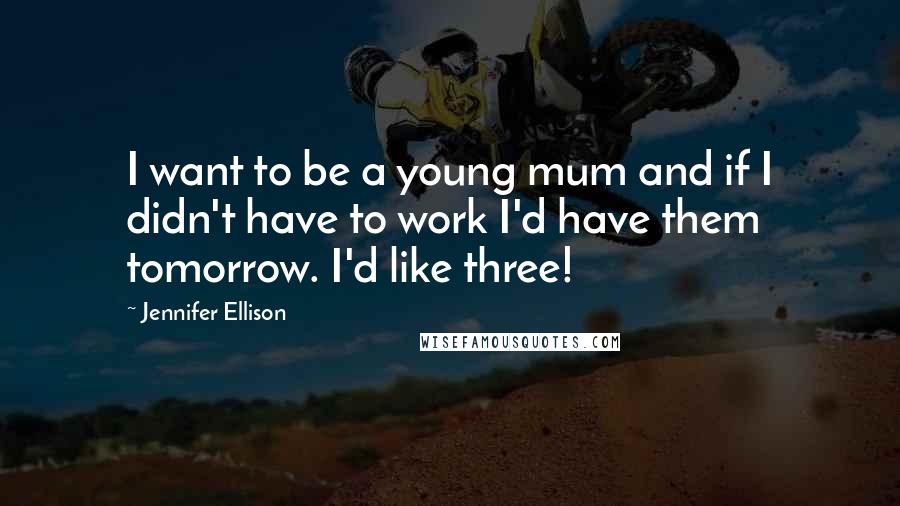 I want to be a young mum and if I didn't have to work I'd have them tomorrow. I'd like three!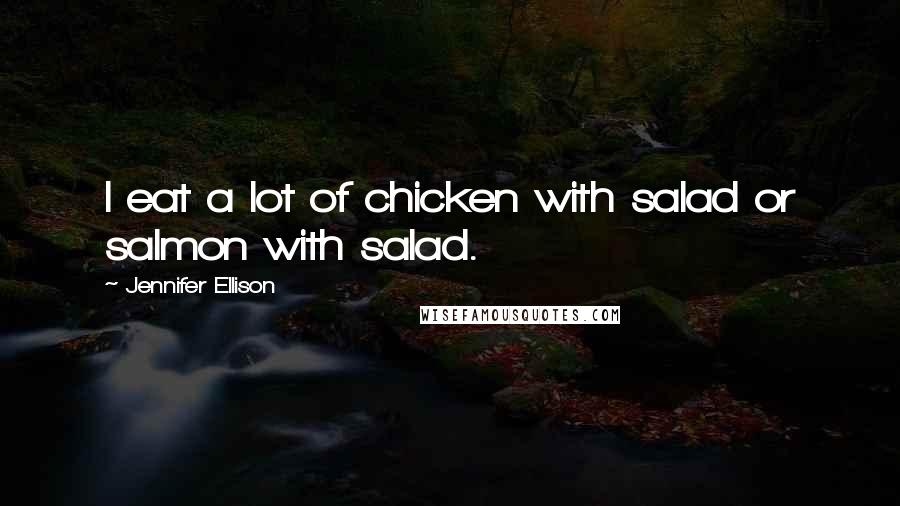 I eat a lot of chicken with salad or salmon with salad.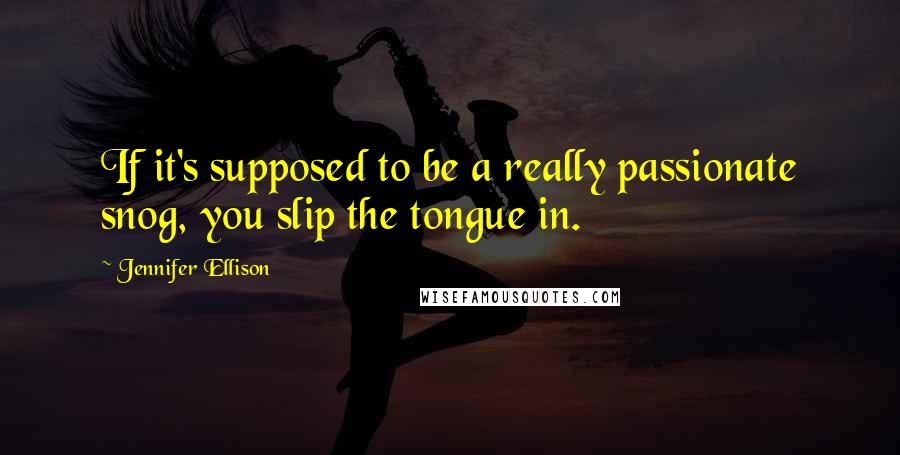 If it's supposed to be a really passionate snog, you slip the tongue in.