Jefferson Davis Quotes
Top 29 wise famous quotes and sayings by Jefferson Davis
Jefferson Davis Famous Quotes & Sayings
Discover top inspirational quotes from Jefferson Davis on Wise Famous Quotes.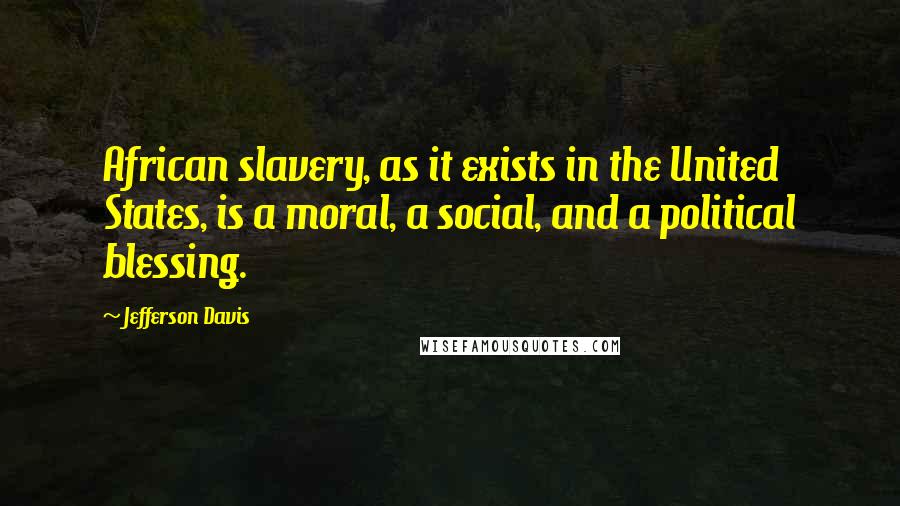 African slavery, as it exists in the United States, is a moral, a social, and a political blessing.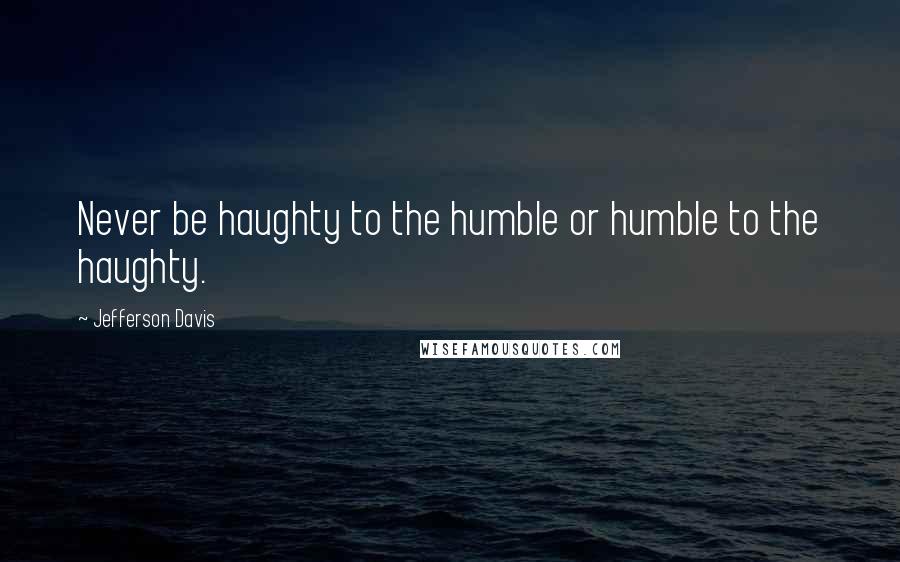 Never be haughty to the humble or humble to the haughty.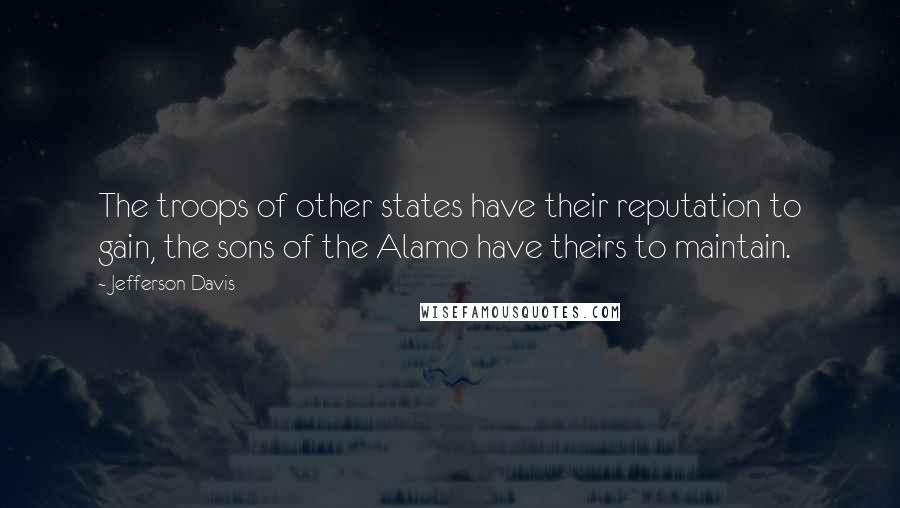 The troops of other states have their reputation to gain, the sons of the Alamo have theirs to maintain.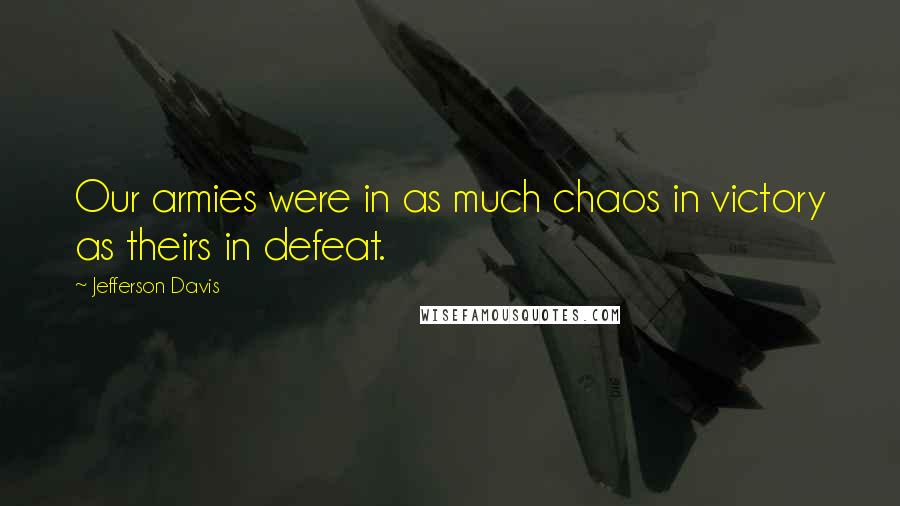 Our armies were in as much chaos in victory as theirs in defeat.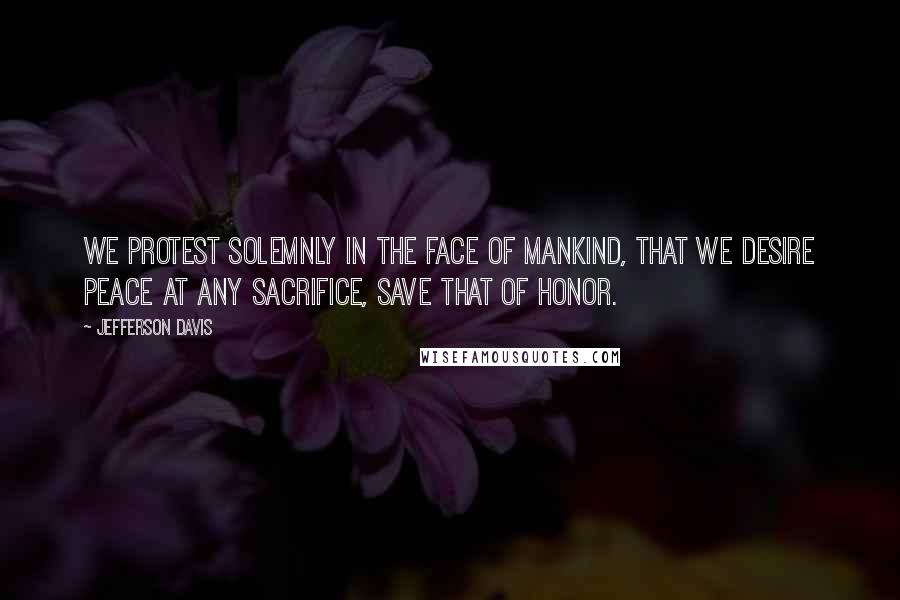 We protest solemnly in the face of mankind, that we desire peace at any sacrifice, save that of honor.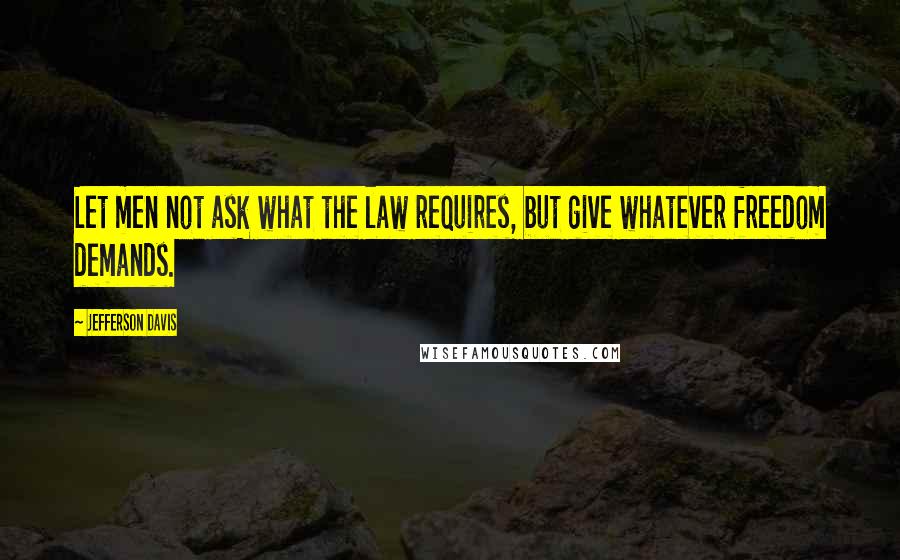 Let men not ask what the law requires, but give whatever freedom demands.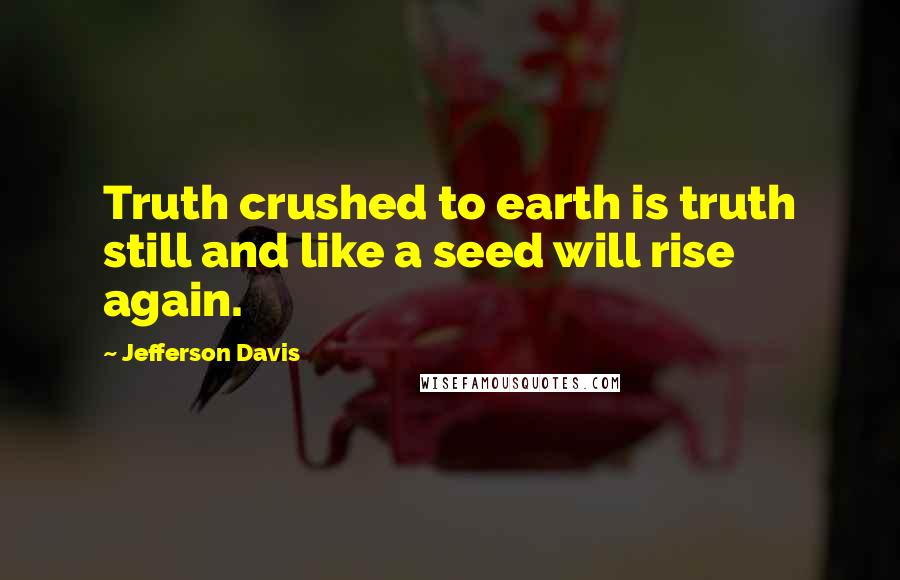 Truth crushed to earth is truth still and like a seed will rise again.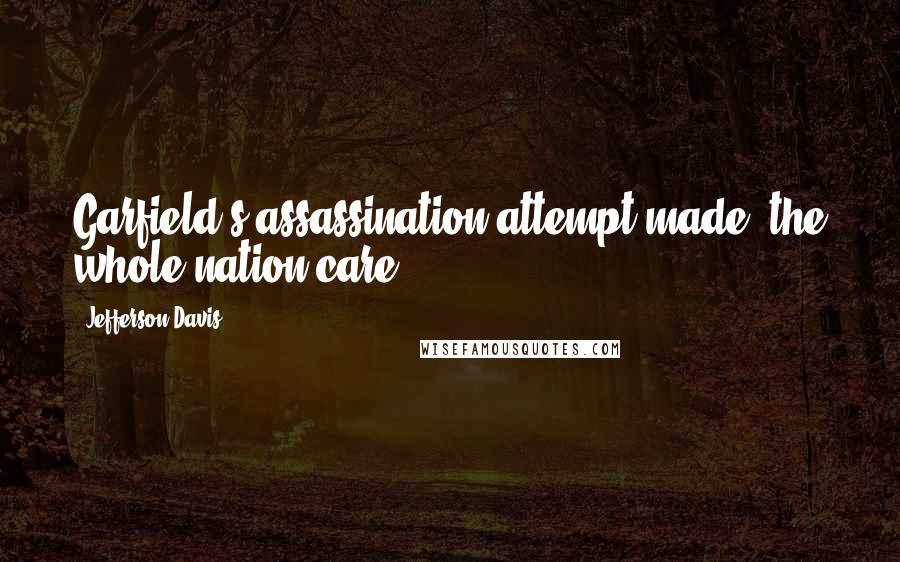 Garfield's assassination attempt made "the whole nation care".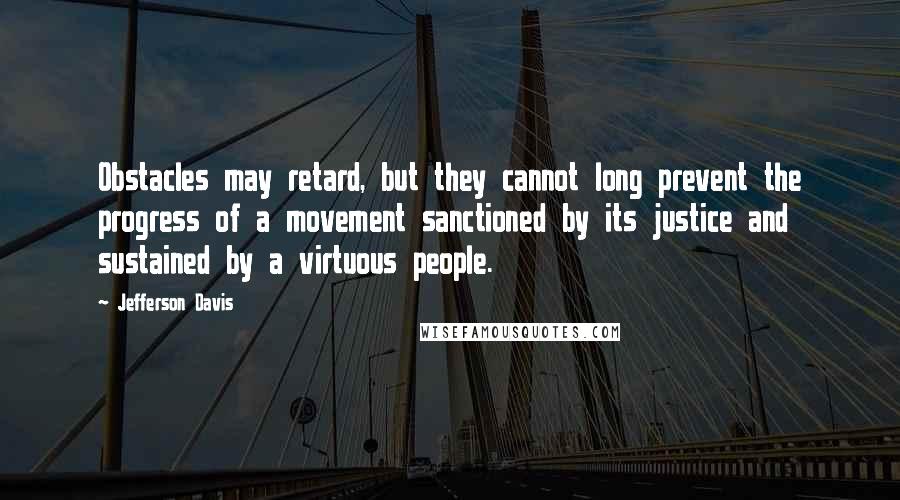 Obstacles may retard, but they cannot long prevent the progress of a movement sanctioned by its justice and sustained by a virtuous people.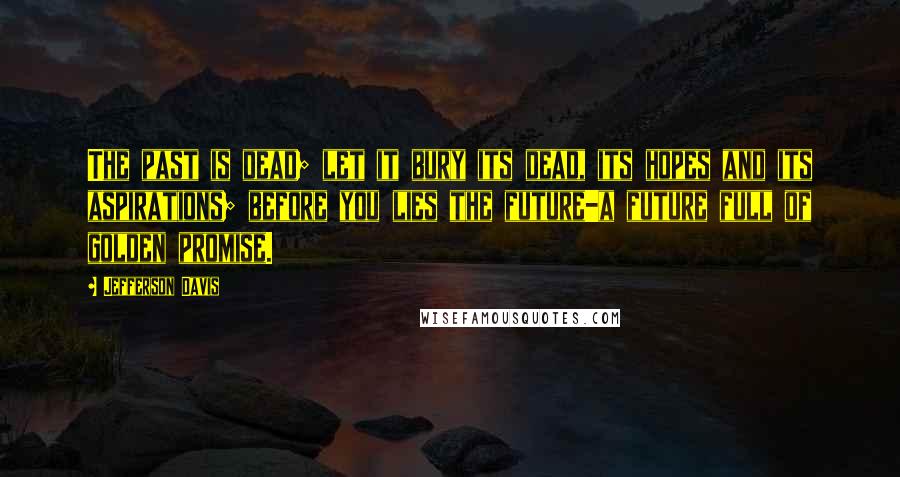 The past is dead; let it bury its dead, its hopes and its aspirations; before you lies the future-a future full of golden promise.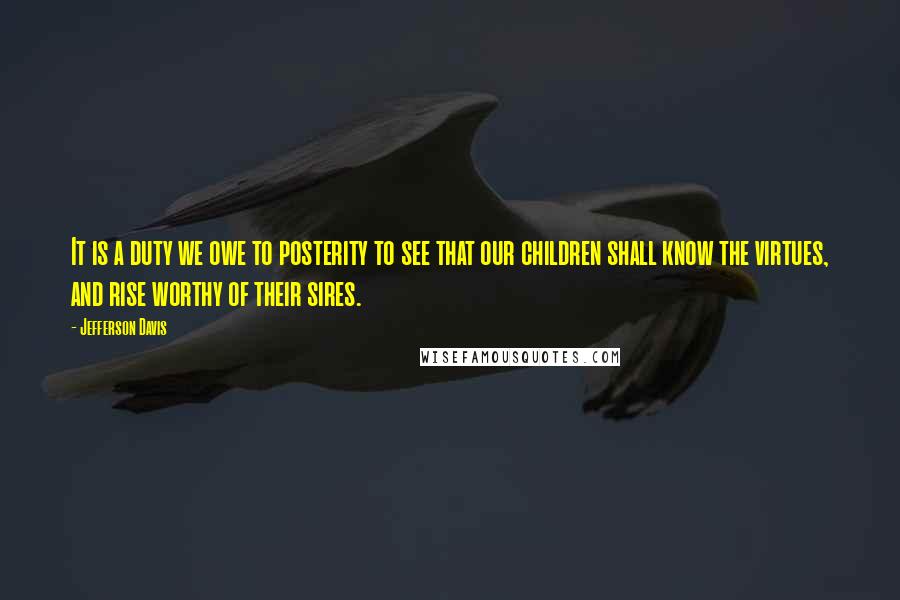 It is a duty we owe to posterity to see that our children shall know the virtues, and rise worthy of their sires.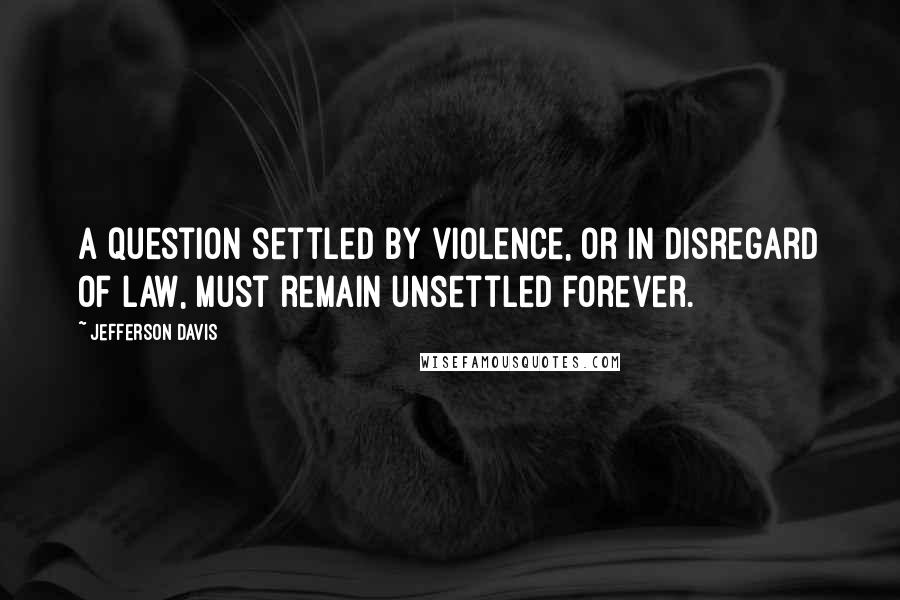 A question settled by violence, or in disregard of law, must remain unsettled forever.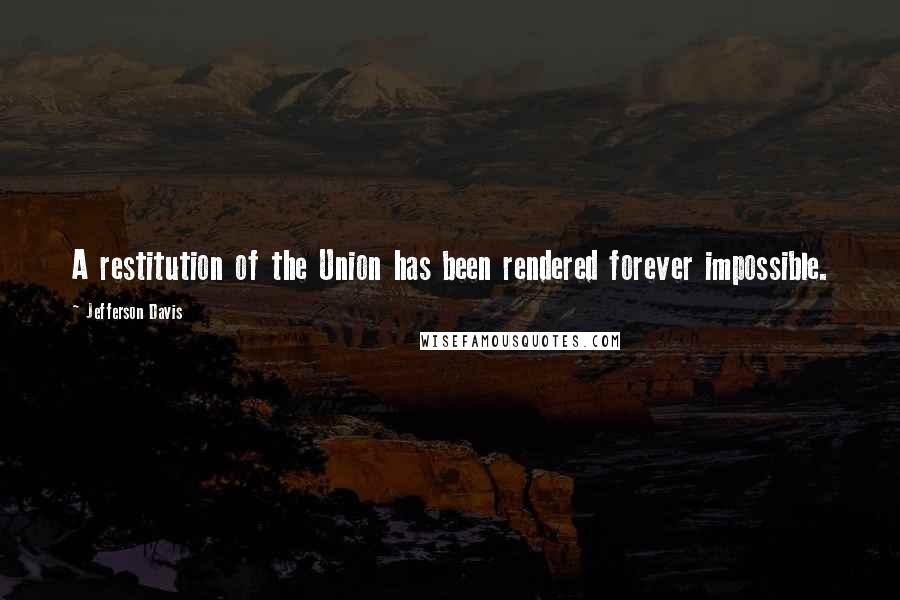 A restitution of the Union has been rendered forever impossible.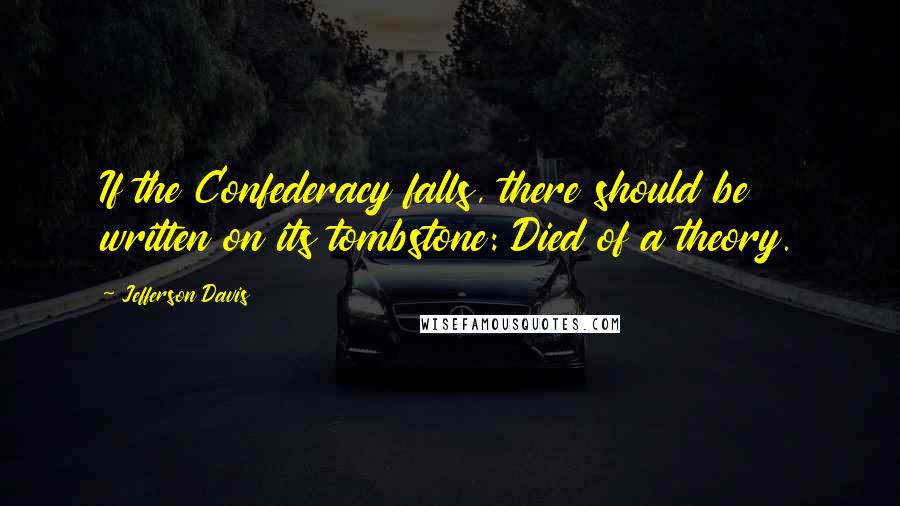 If the Confederacy falls, there should be written on its tombstone: Died of a theory.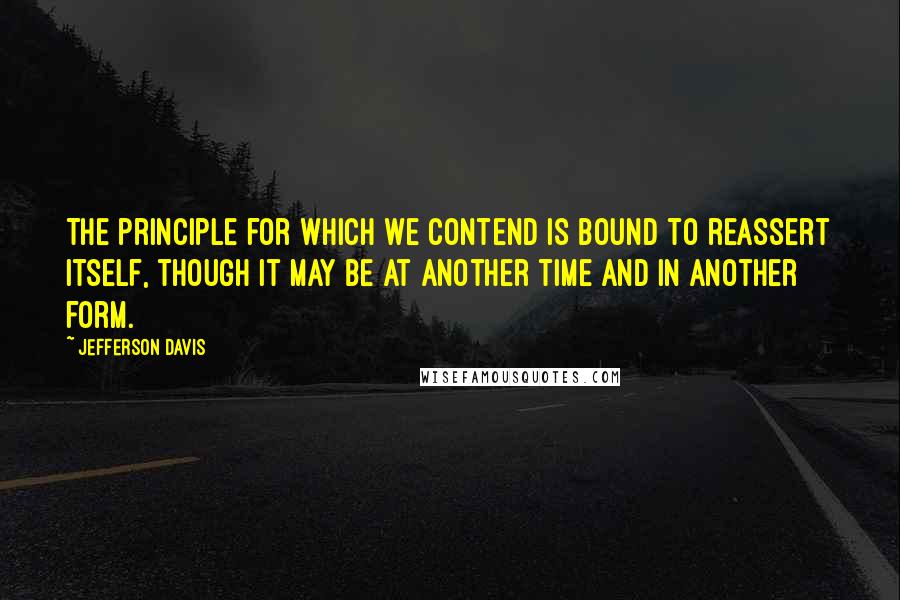 The principle for which we contend is bound to reassert itself, though it may be at another time and in another form.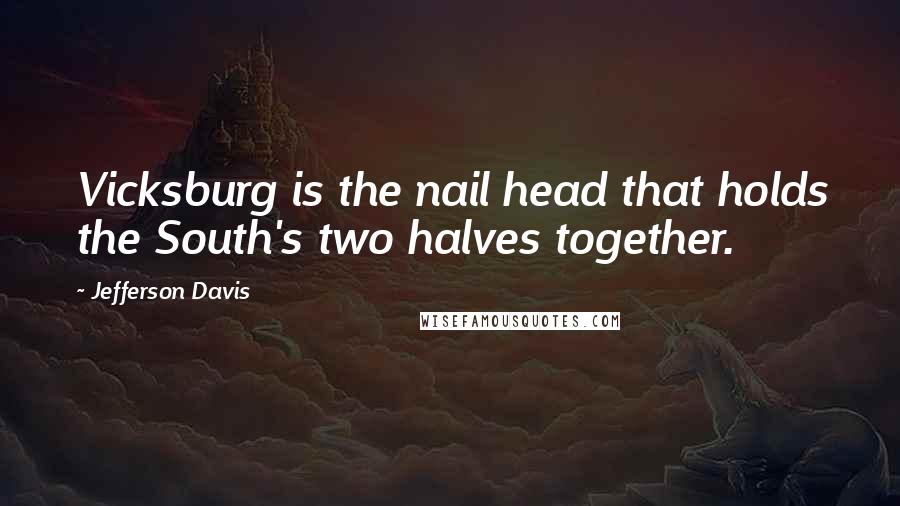 Vicksburg is the nail head that holds the South's two halves together.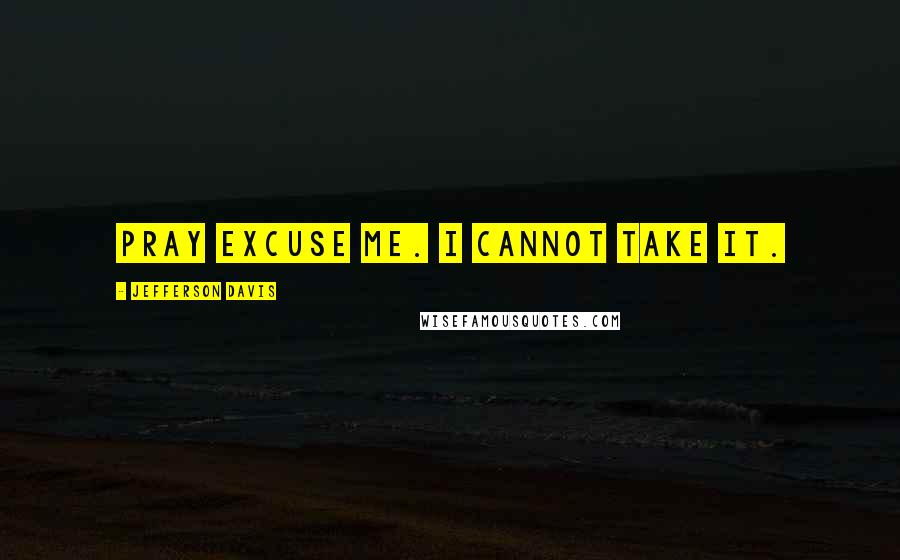 Pray excuse me. I cannot take it.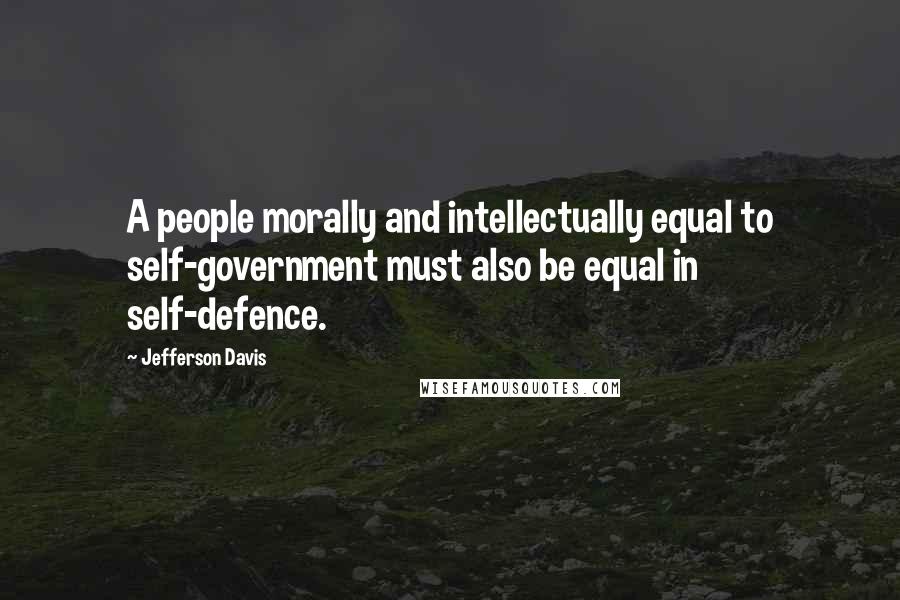 A people morally and intellectually equal to self-government must also be equal in self-defence.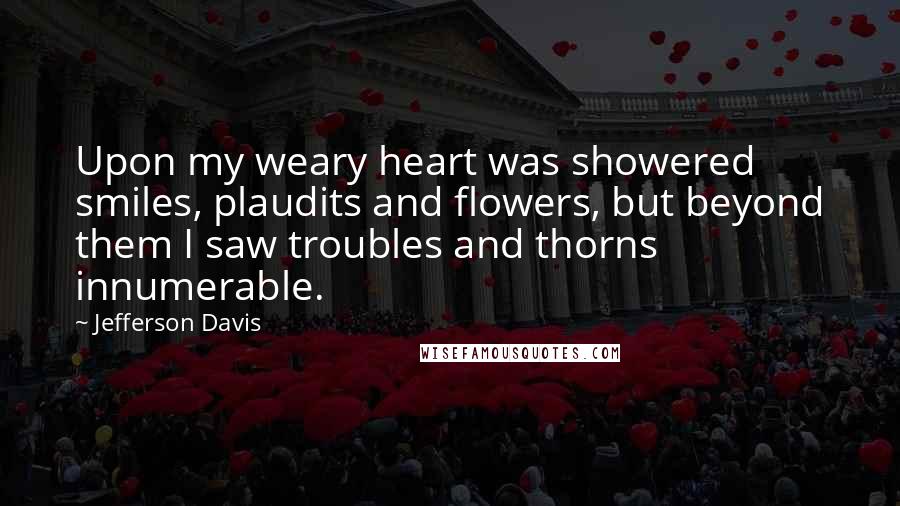 Upon my weary heart was showered smiles, plaudits and flowers, but beyond them I saw troubles and thorns innumerable.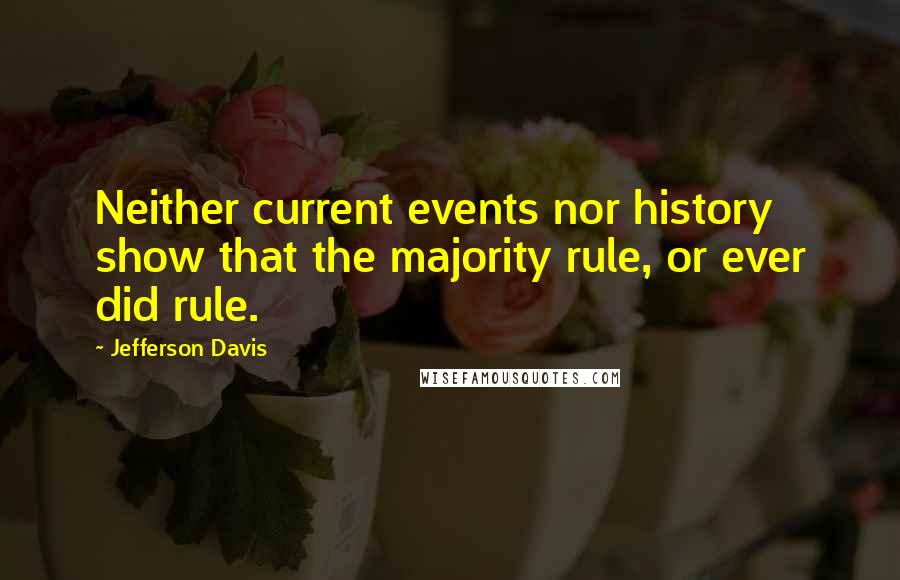 Neither current events nor history show that the majority rule, or ever did rule.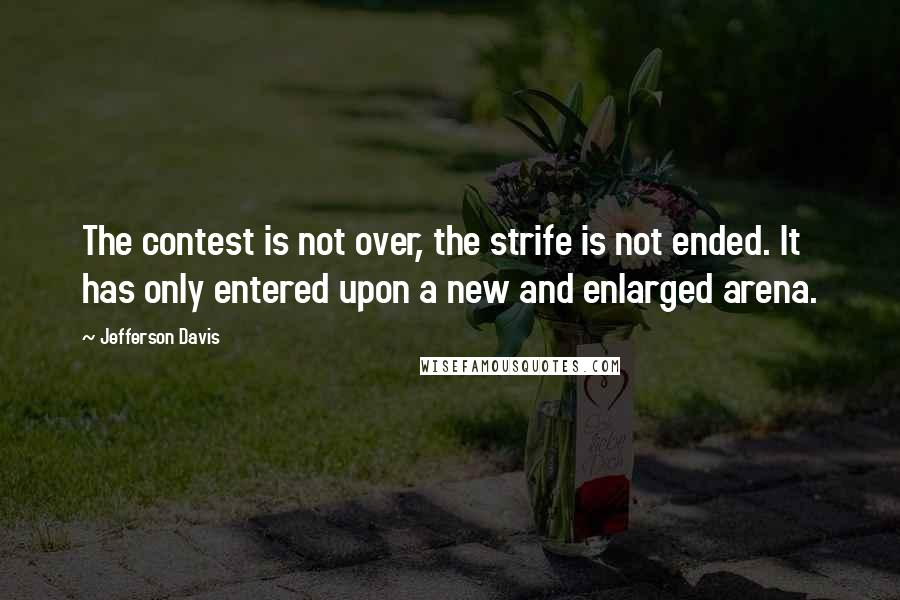 The contest is not over, the strife is not ended. It has only entered upon a new and enlarged arena.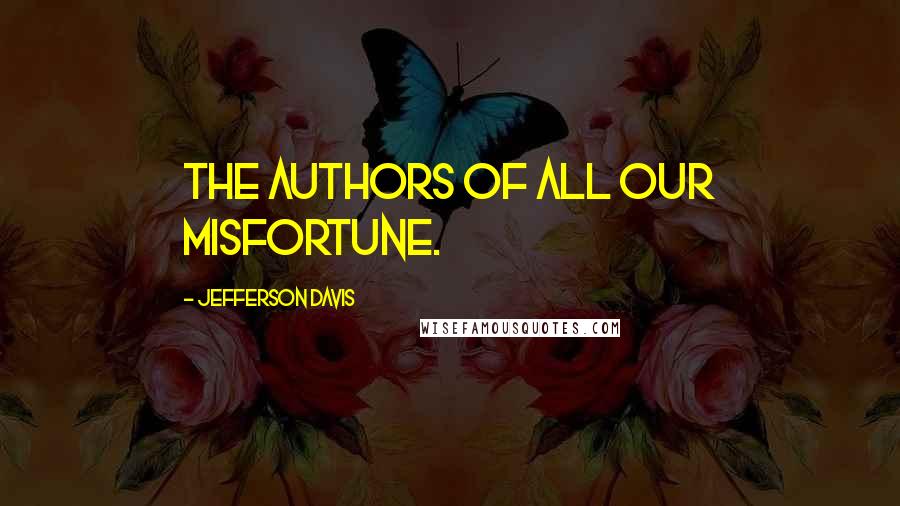 The authors of all our misfortune.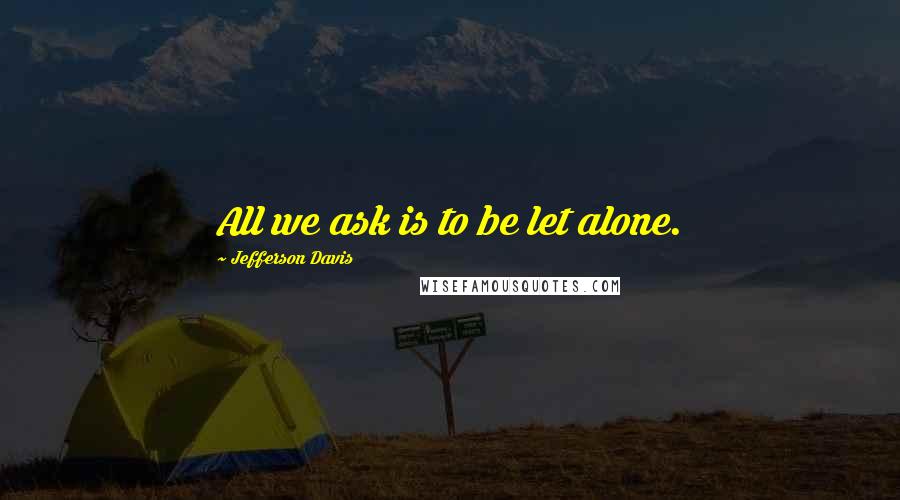 All we ask is to be let alone.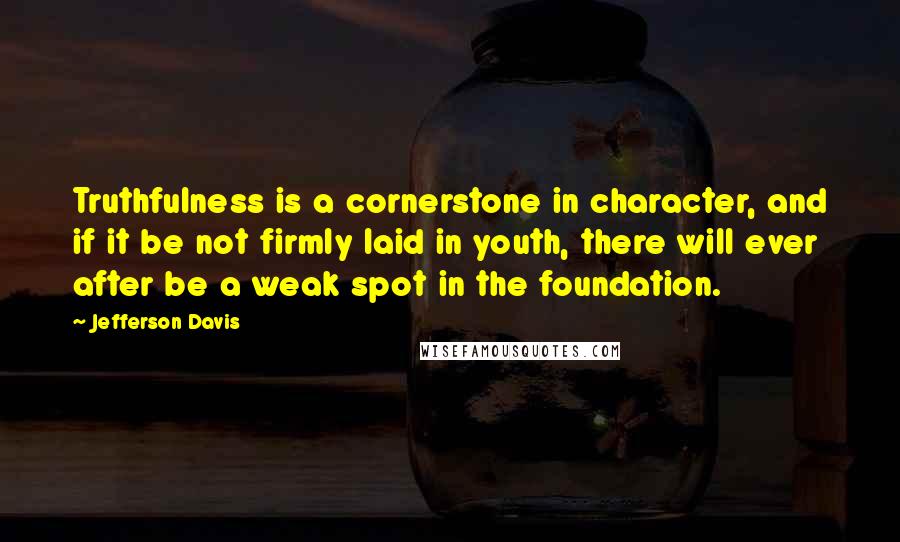 Truthfulness is a cornerstone in character, and if it be not firmly laid in youth, there will ever after be a weak spot in the foundation.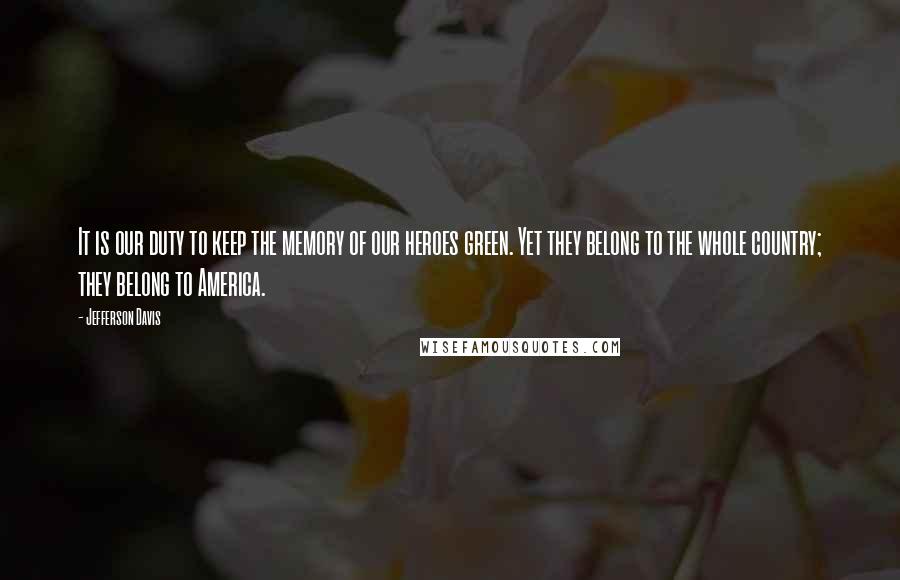 It is our duty to keep the memory of our heroes green. Yet they belong to the whole country; they belong to America.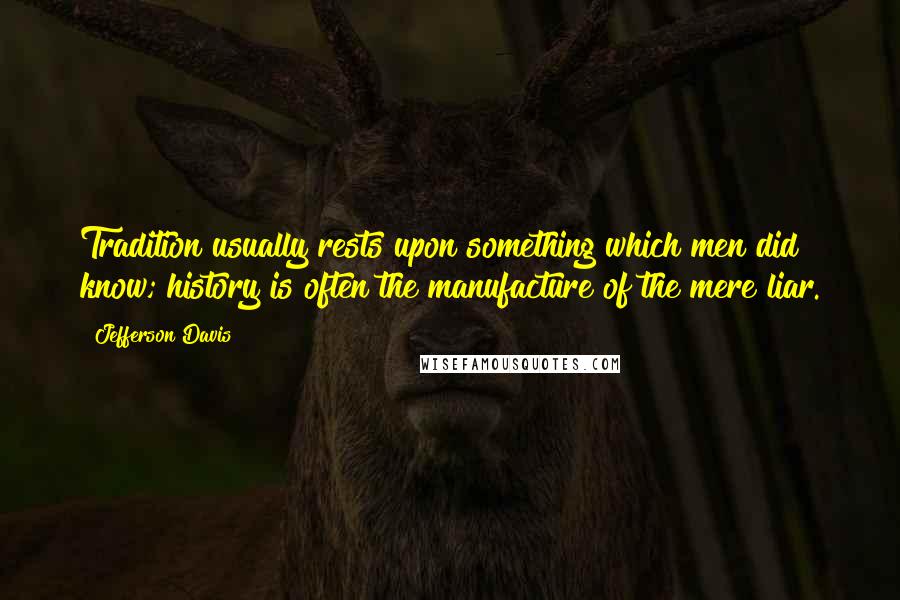 Tradition usually rests upon something which men did know; history is often the manufacture of the mere liar.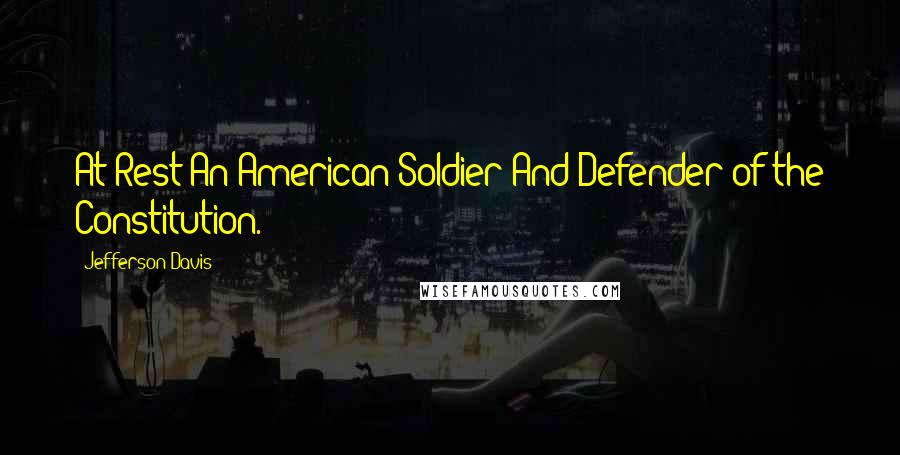 At Rest An American Soldier And Defender of the Constitution.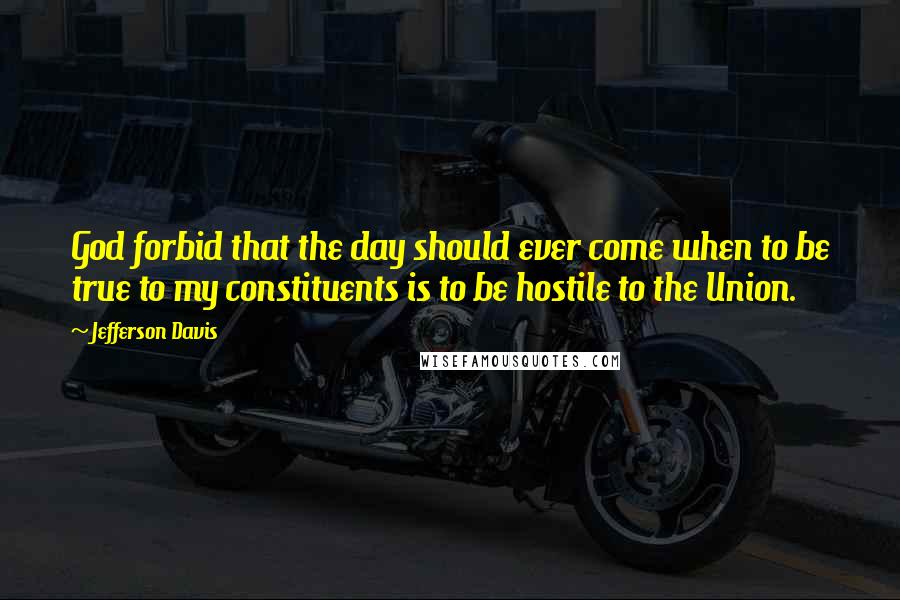 God forbid that the day should ever come when to be true to my constituents is to be hostile to the Union.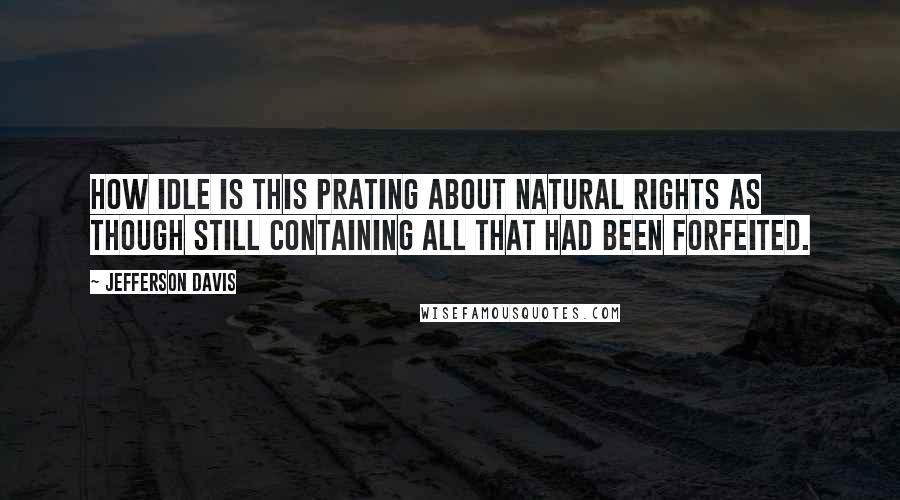 How idle is this prating about natural rights as though still containing all that had been forfeited.