Jeanne Marie Laskas Quotes
Top 7 wise famous quotes and sayings by Jeanne Marie Laskas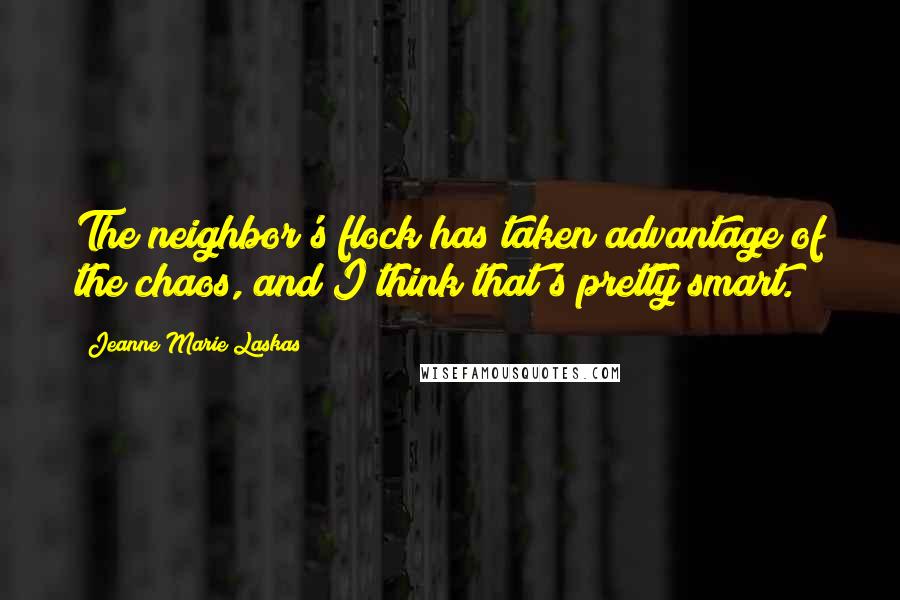 The neighbor's flock has taken advantage of the chaos, and I think that's pretty smart.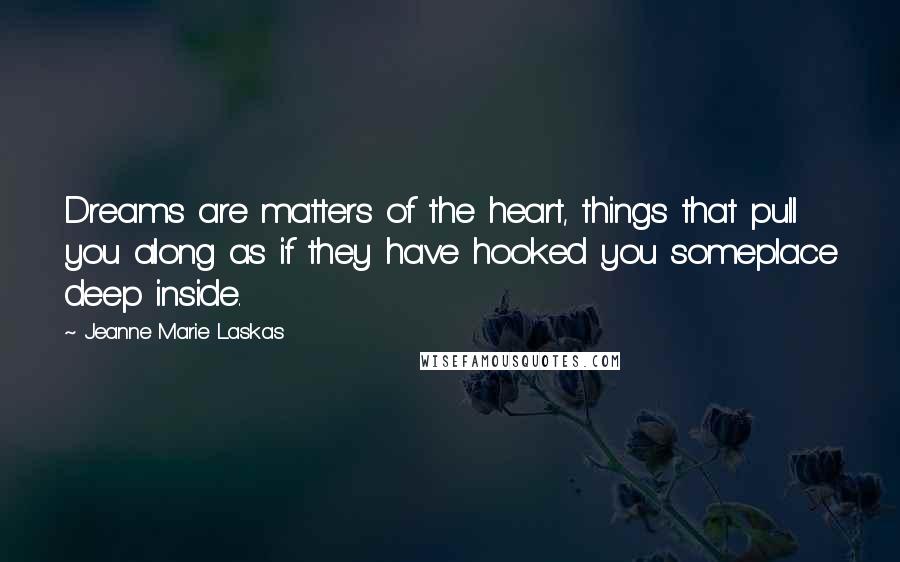 Dreams are matters of the heart, things that pull you along as if they have hooked you someplace deep inside.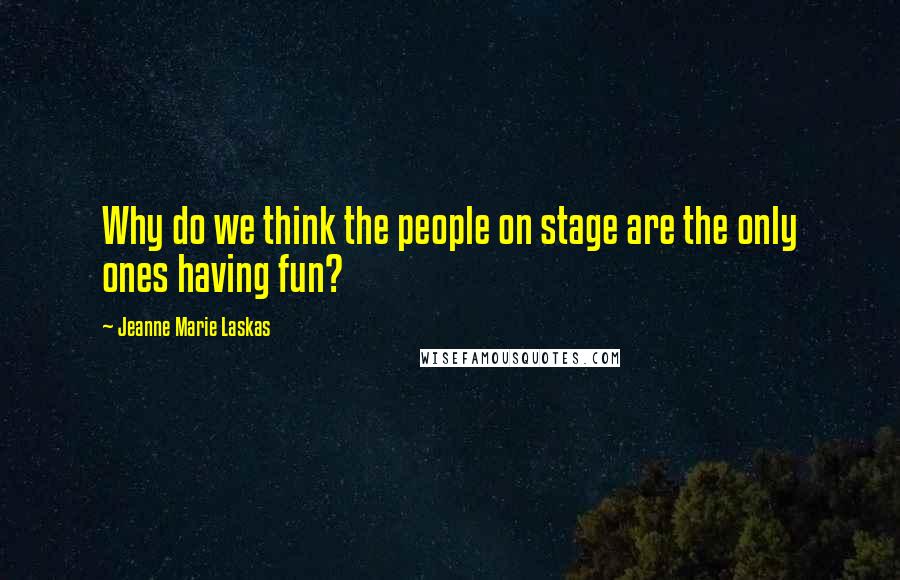 Why do we think the people on stage are the only ones having fun?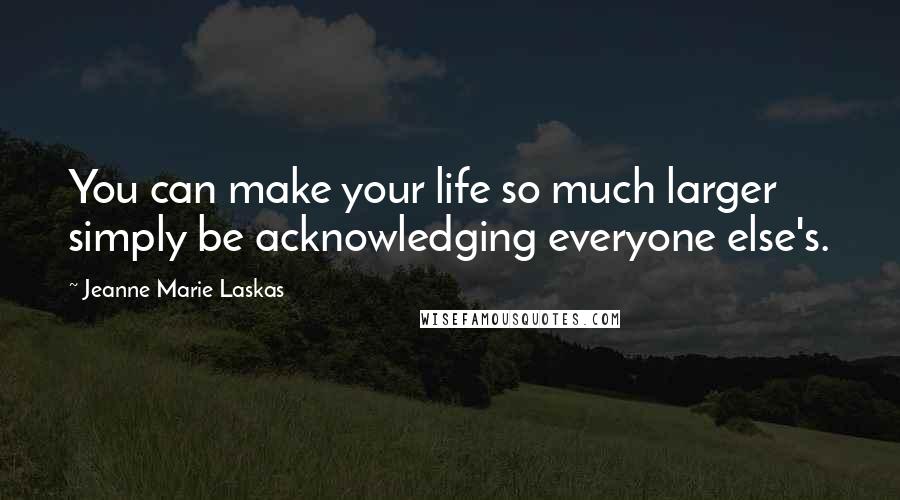 You can make your life so much larger simply be acknowledging everyone else's.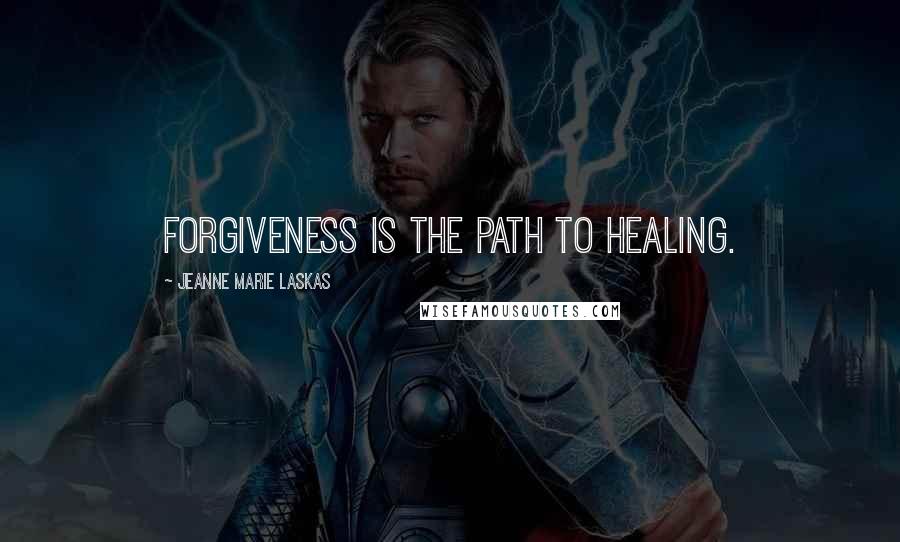 Forgiveness is the path to healing.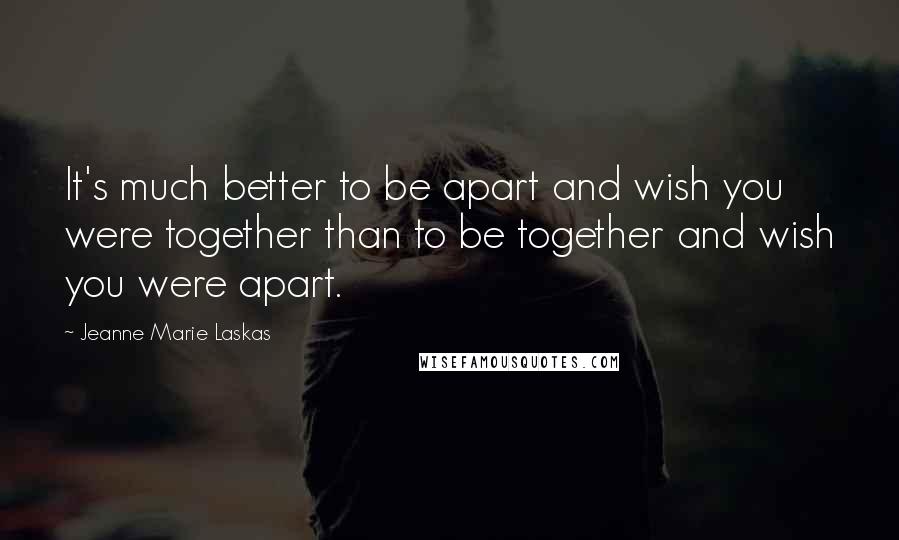 It's much better to be apart and wish you were together than to be together and wish you were apart.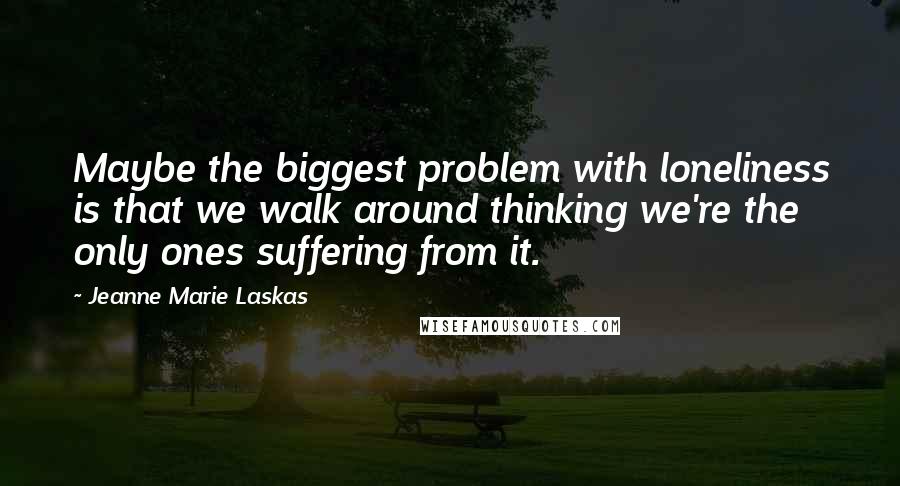 Maybe the biggest problem with loneliness is that we walk around thinking we're the only ones suffering from it.