J.T. Geissinger Quotes
Top 21 wise famous quotes and sayings by J.T. Geissinger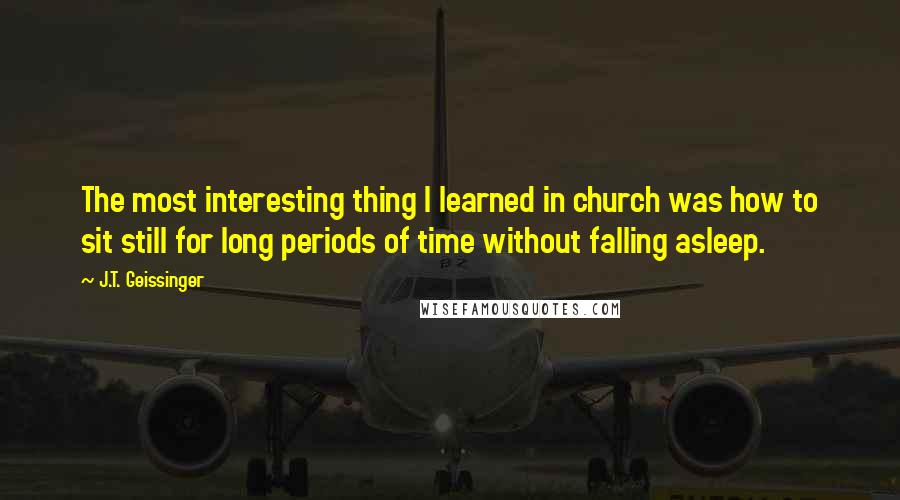 The most interesting thing I learned in church was how to sit still for long periods of time without falling asleep.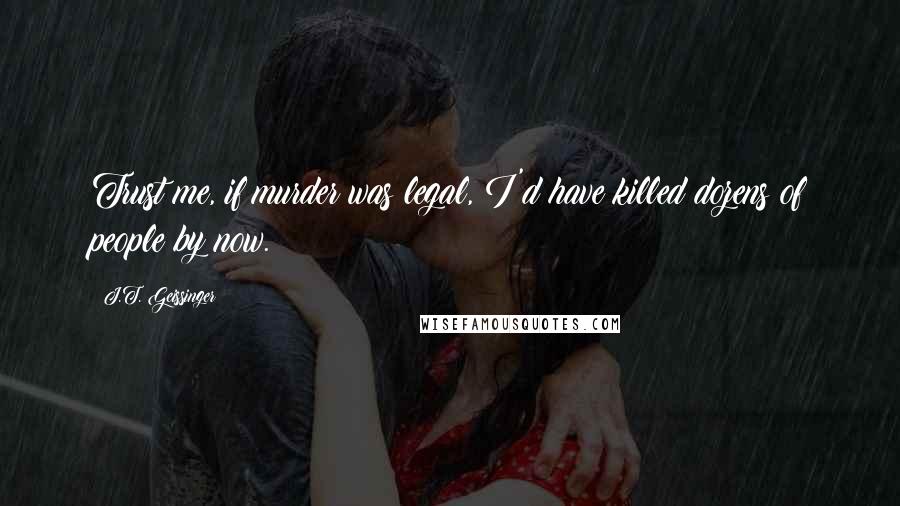 Trust me, if murder was legal, I'd have killed dozens of people by now.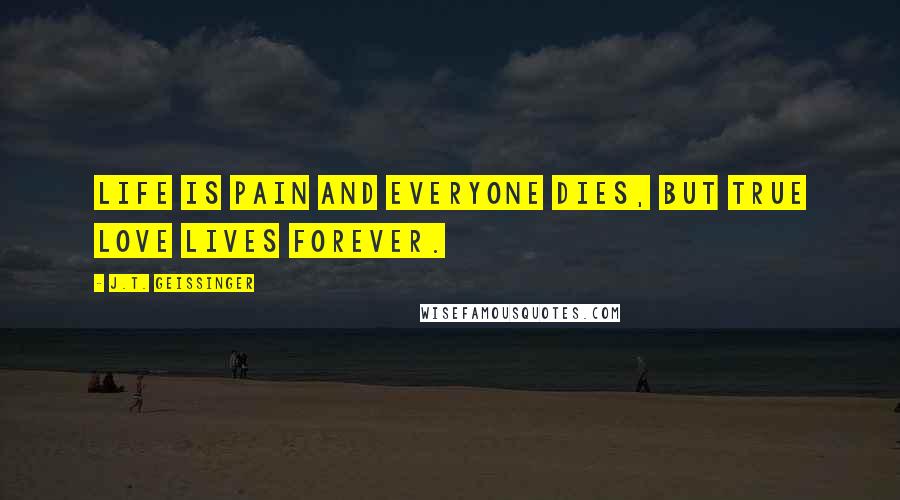 Life is pain and everyone dies, but true love lives forever.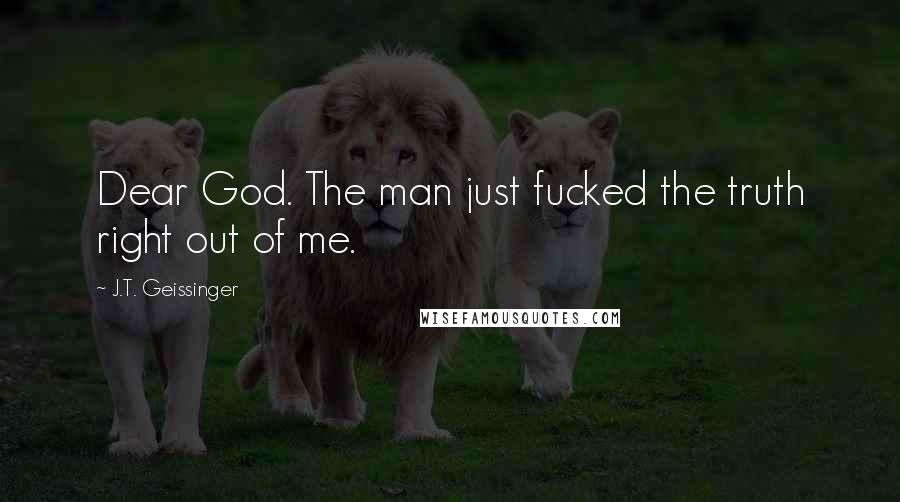 Dear God. The man just fucked the truth right out of me.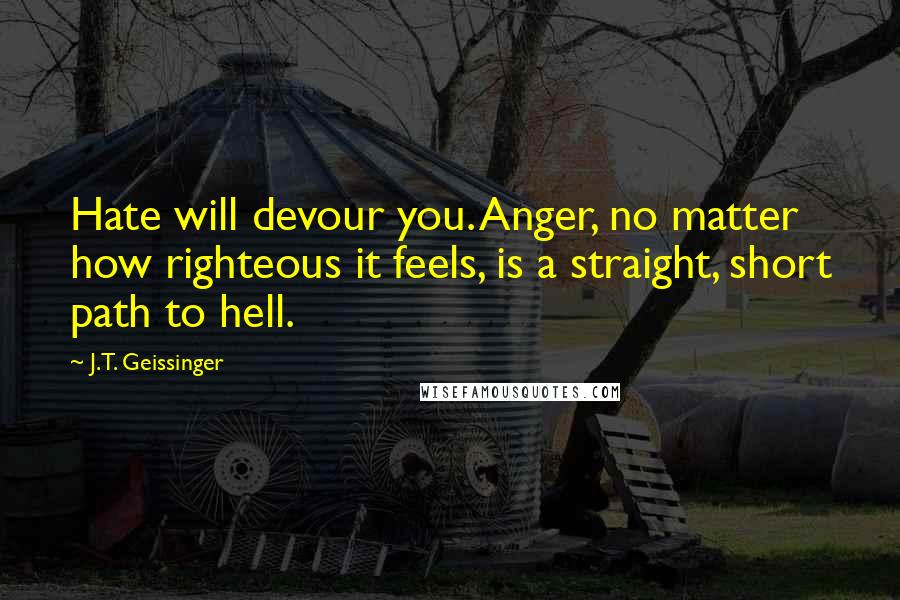 Hate will devour you. Anger, no matter how righteous it feels, is a straight, short path to hell.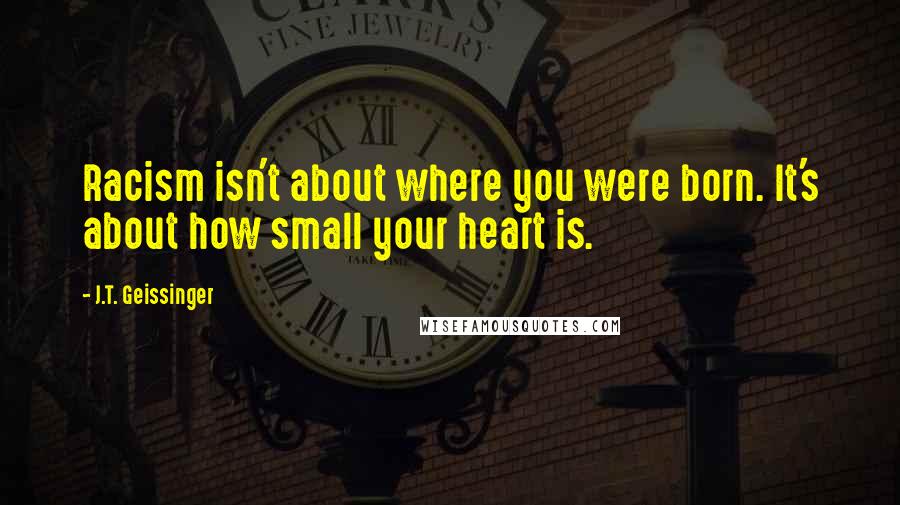 Racism isn't about where you were born. It's about how small your heart is.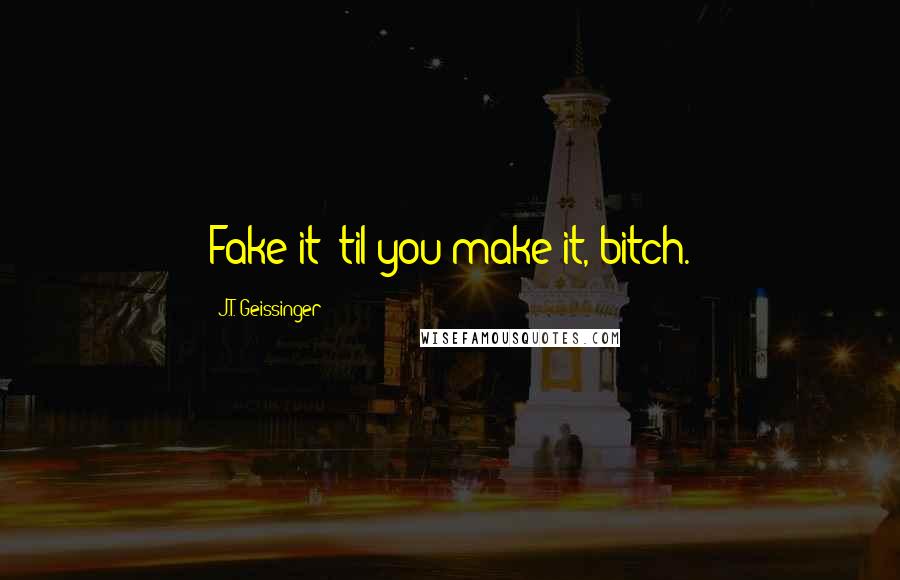 Fake it 'til you make it, bitch.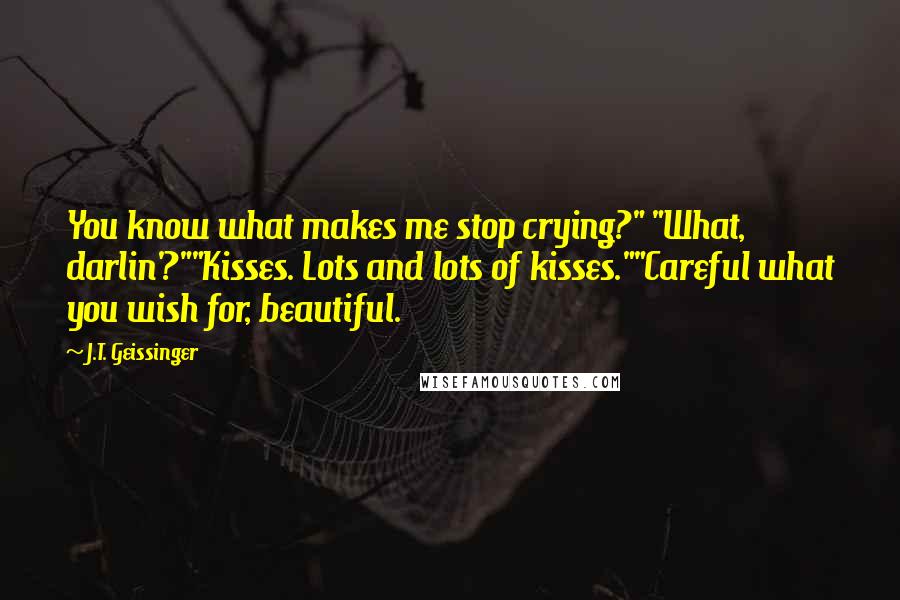 You know what makes me stop crying?"
"What, darlin'?"
"Kisses. Lots and lots of kisses."
"Careful what you wish for, beautiful.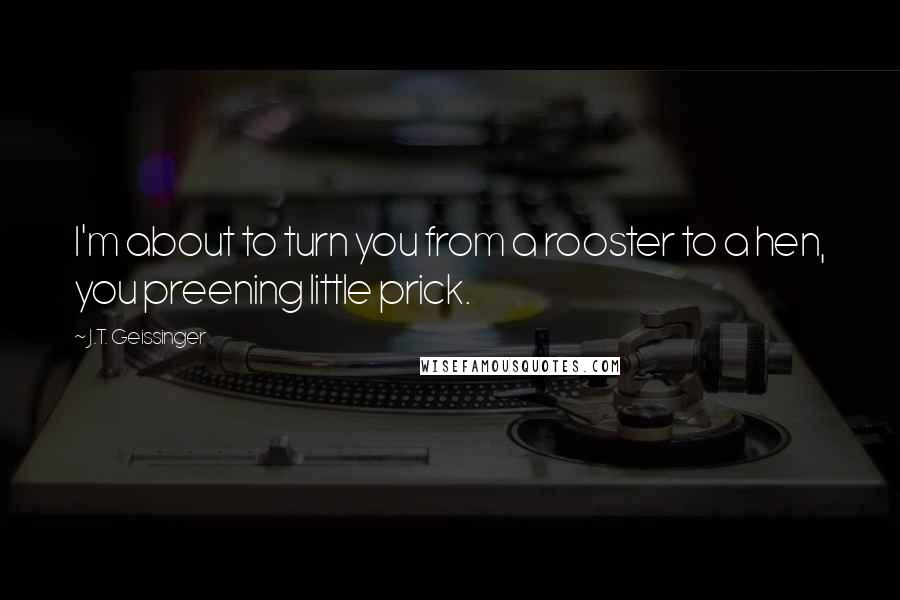 I'm about to turn you from a rooster to a hen, you preening little prick.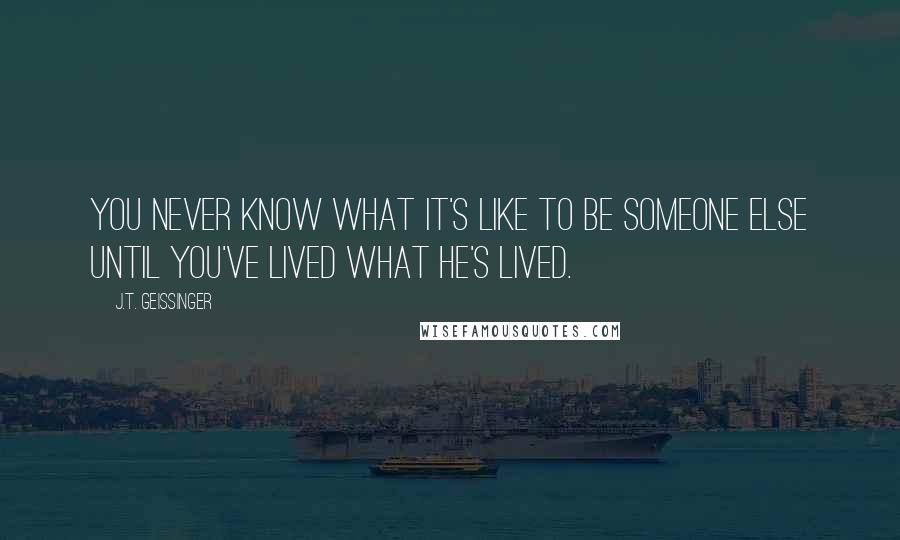 You never know what it's like to be someone else until you've lived what he's lived.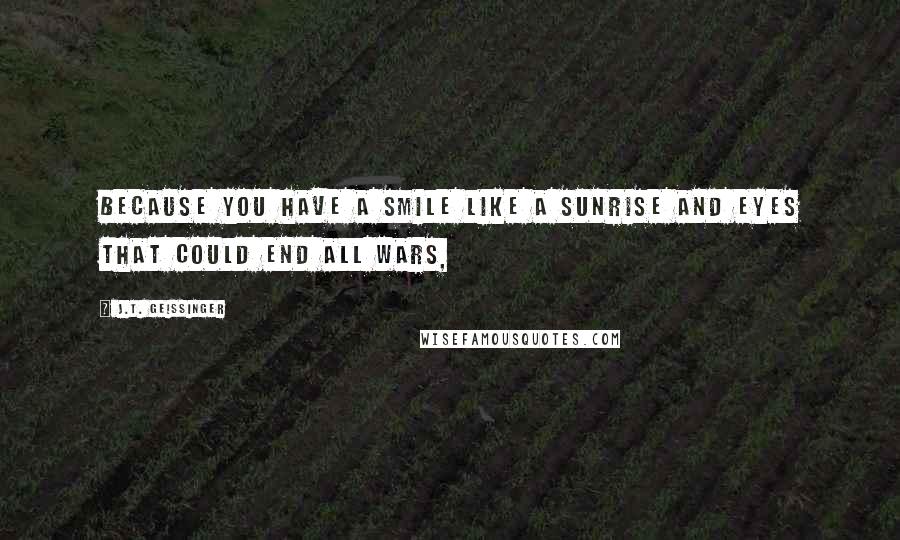 Because you have a smile like a sunrise and eyes that could end all wars,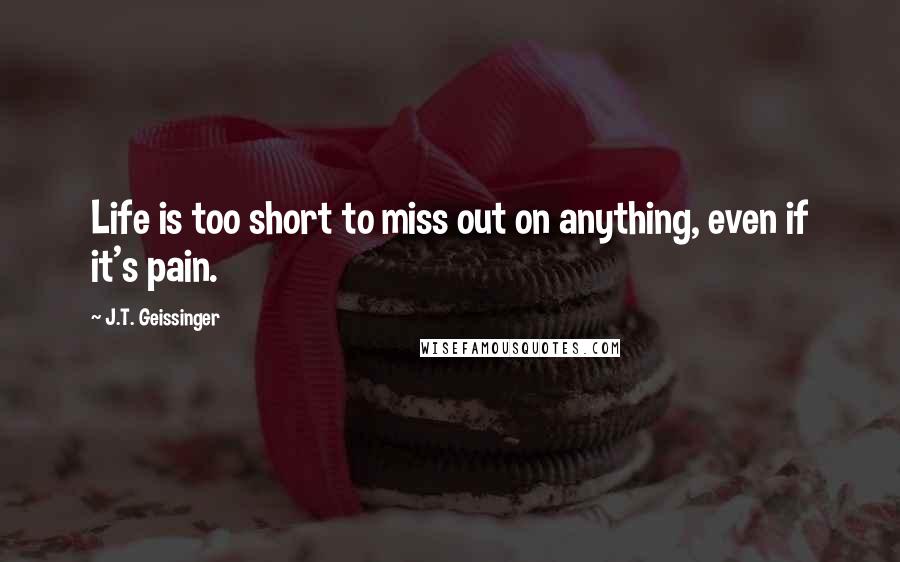 Life is too short to miss out on anything, even if it's pain.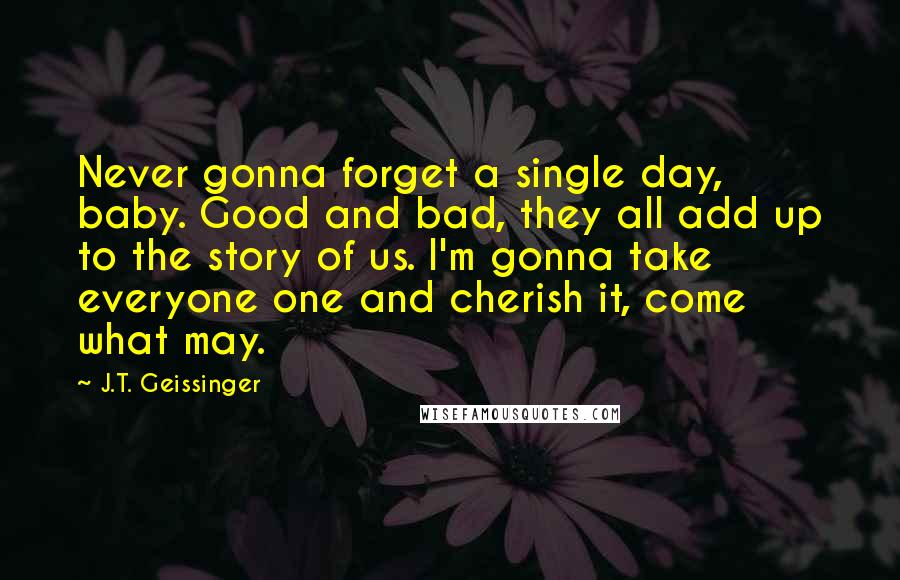 Never gonna forget a single day, baby. Good and bad, they all add up to the story of us. I'm gonna take everyone one and cherish it, come what may.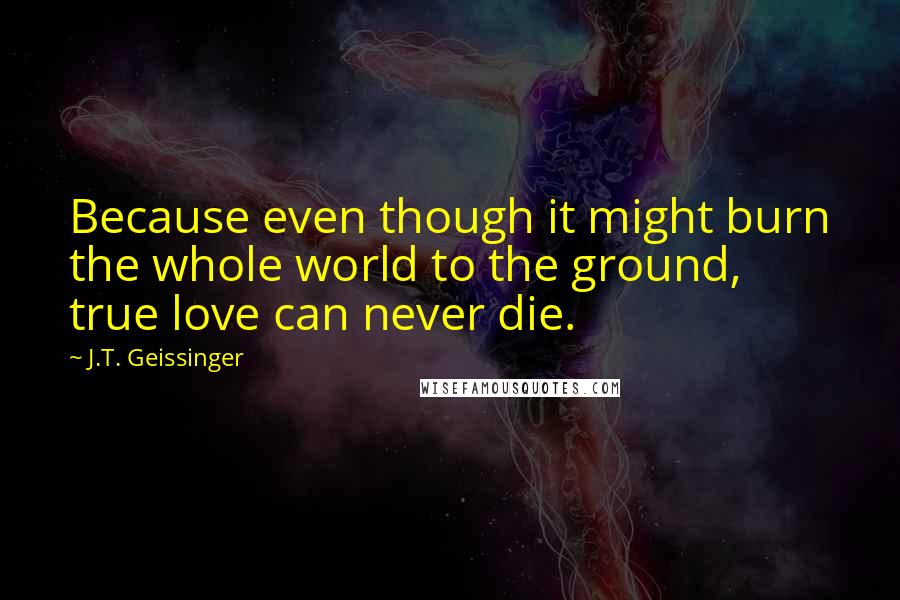 Because even though it might burn the whole world to the ground, true love can never die.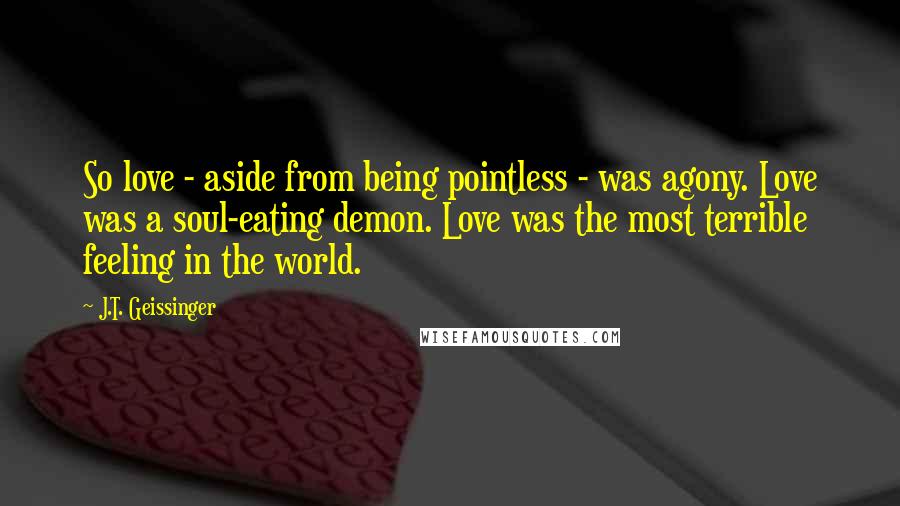 So love - aside from being pointless - was agony. Love was a soul-eating demon. Love was the most terrible feeling in the world.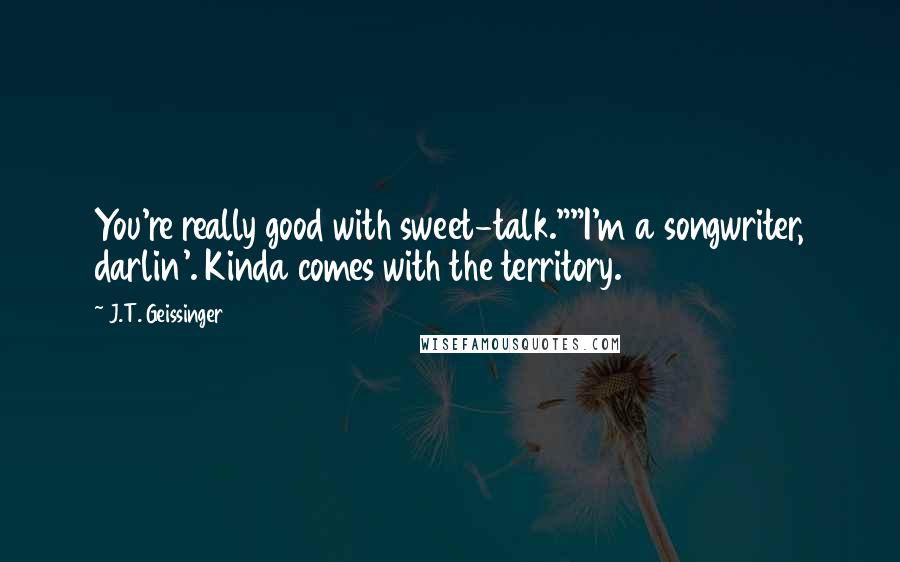 You're really good with sweet-talk."
"I'm a songwriter, darlin'. Kinda comes with the territory.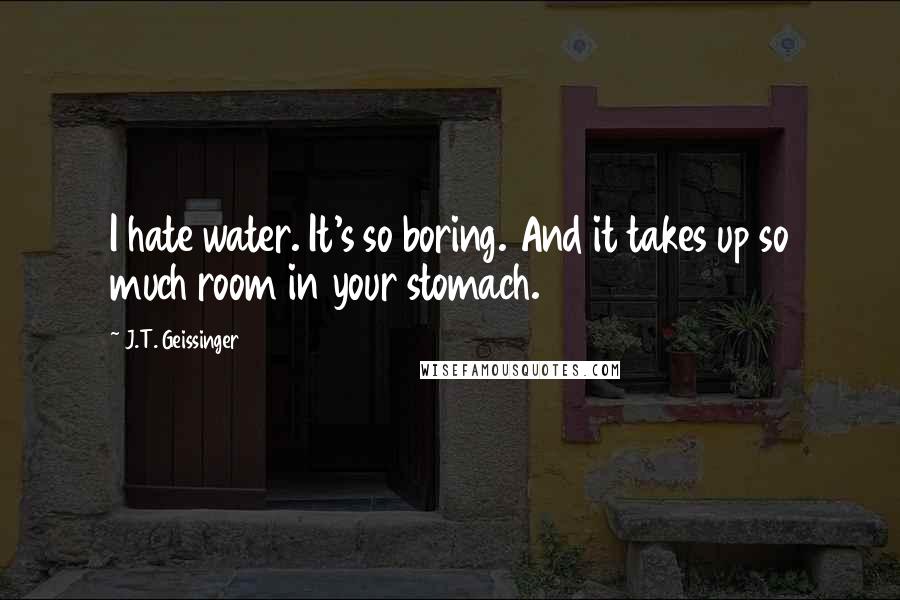 I hate water. It's so boring. And it takes up so much room in your stomach.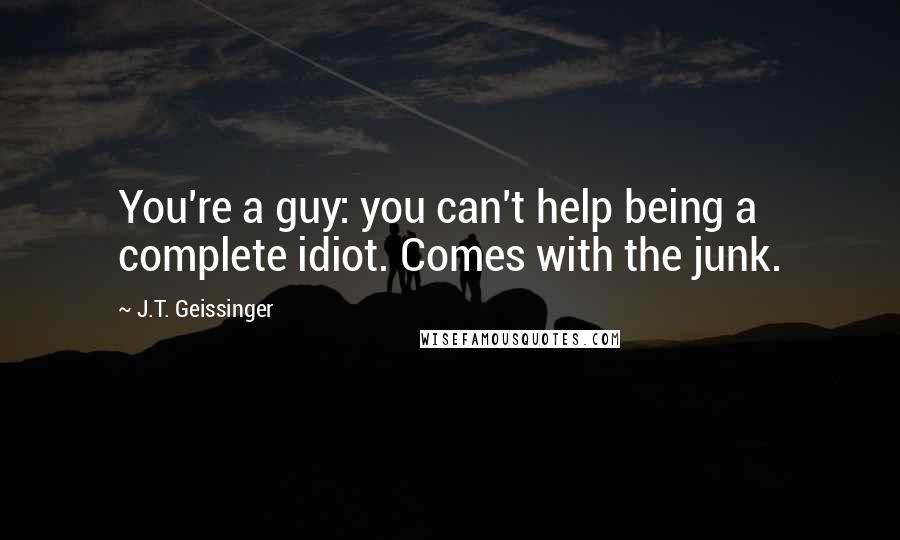 You're a guy: you can't help being a complete idiot. Comes with the junk.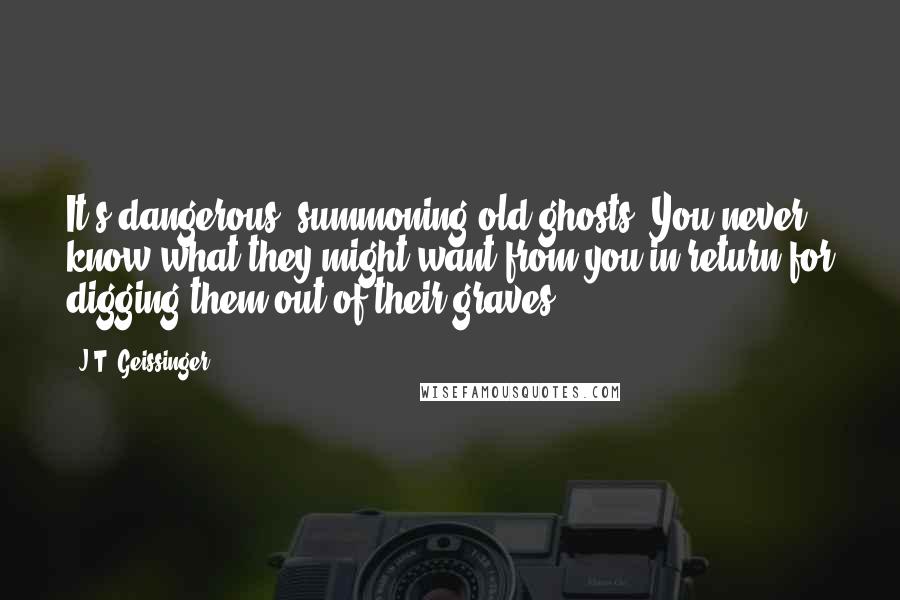 It's dangerous, summoning old ghosts. You never know what they might want from you in return for digging them out of their graves.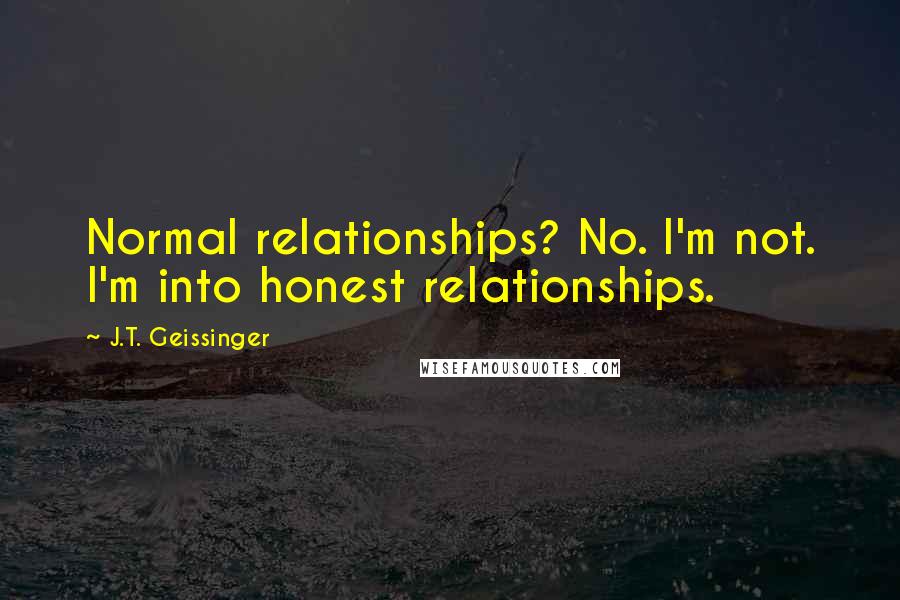 Normal relationships? No. I'm not. I'm into honest relationships.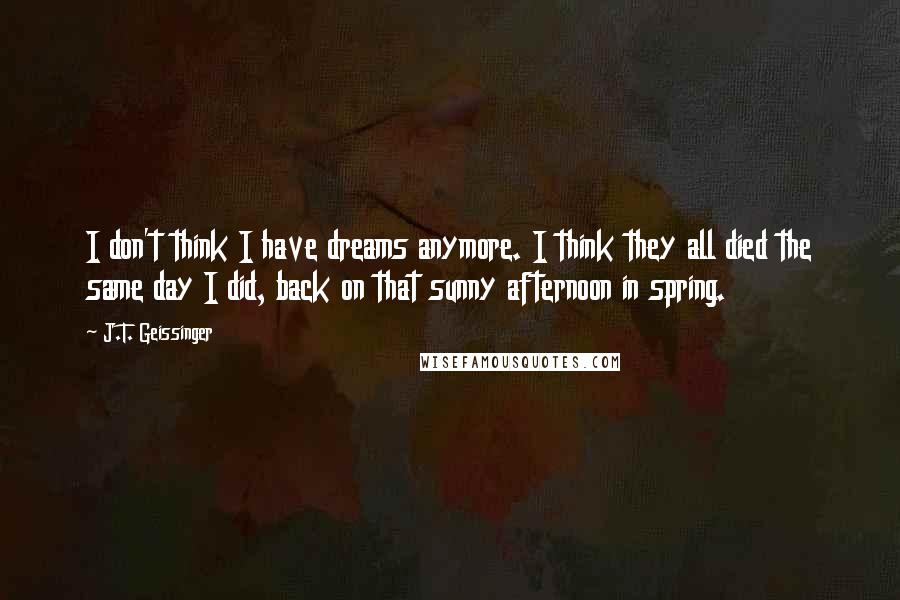 I don't think I have dreams anymore. I think they all died the same day I did, back on that sunny afternoon in spring.