J.B. Salsbury Quotes
Top 13 wise famous quotes and sayings by J.B. Salsbury
J.B. Salsbury Famous Quotes & Sayings
Discover top inspirational quotes from J.B. Salsbury on Wise Famous Quotes.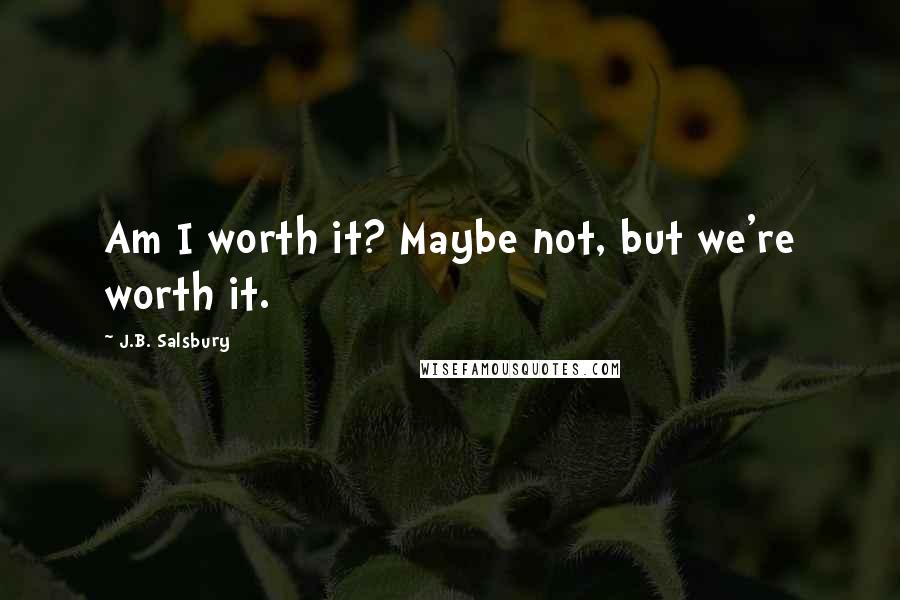 Am I worth it? Maybe not, but we're worth it.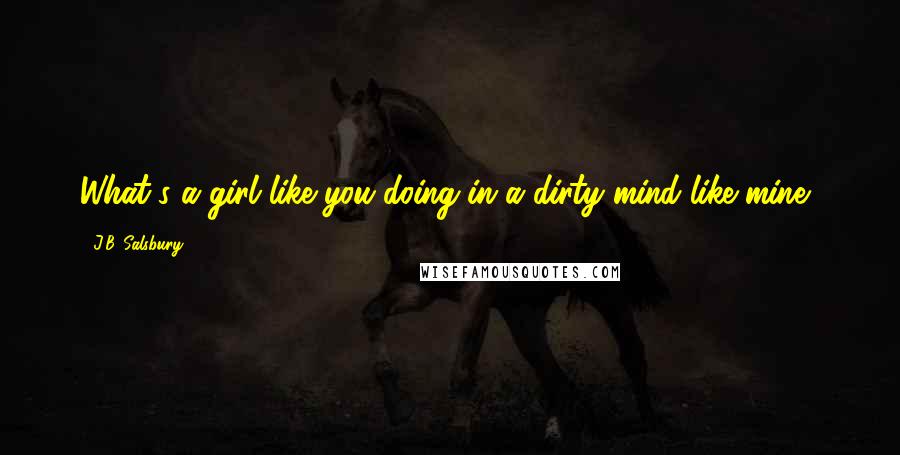 What's a girl like you doing in a dirty mind like mine?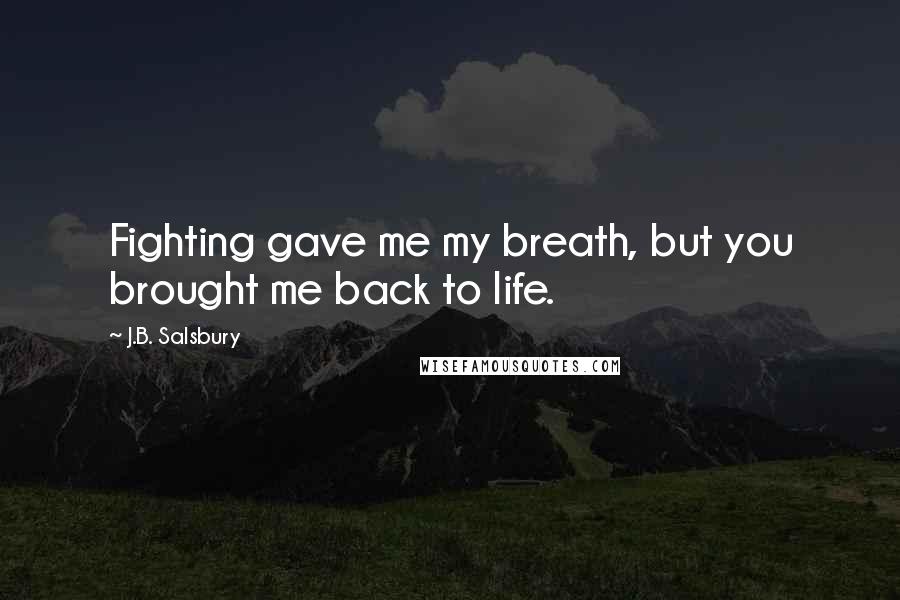 Fighting gave me my breath, but you brought me back to life.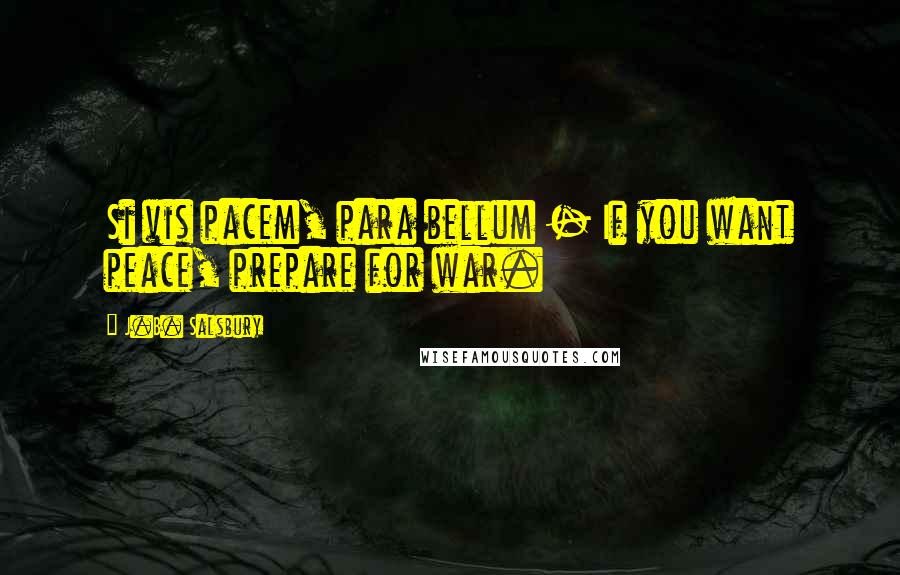 Si vis pacem, para bellum - If you want peace, prepare for war.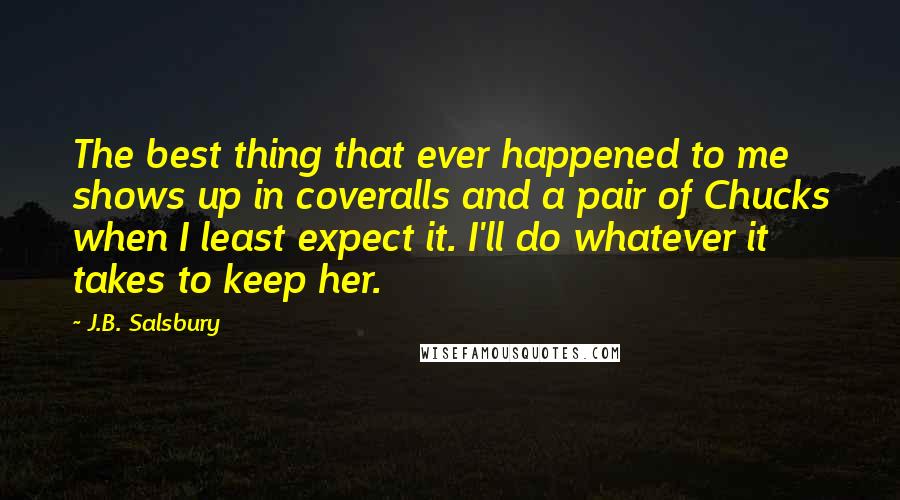 The best thing that ever happened to me shows up in coveralls and a pair of Chucks when I least expect it. I'll do whatever it takes to keep her.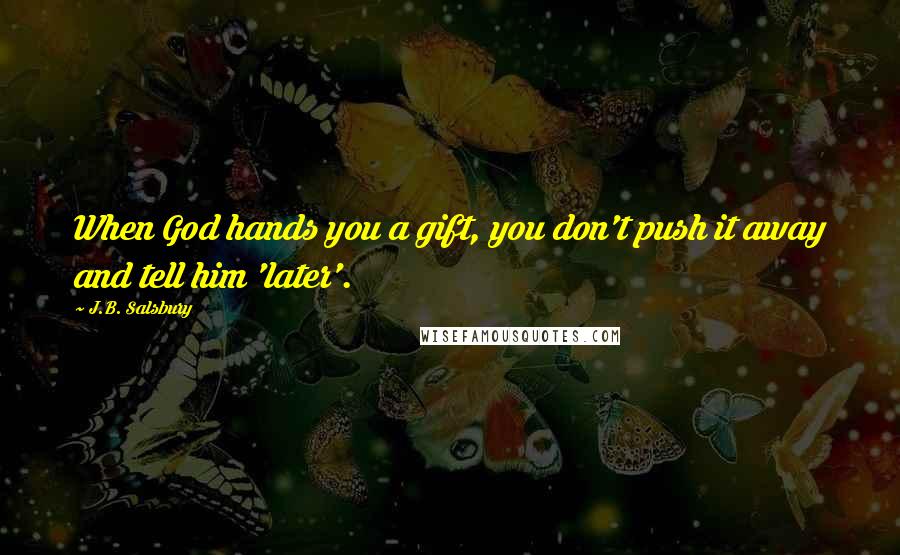 When God hands you a gift, you don't push it away and tell him 'later'.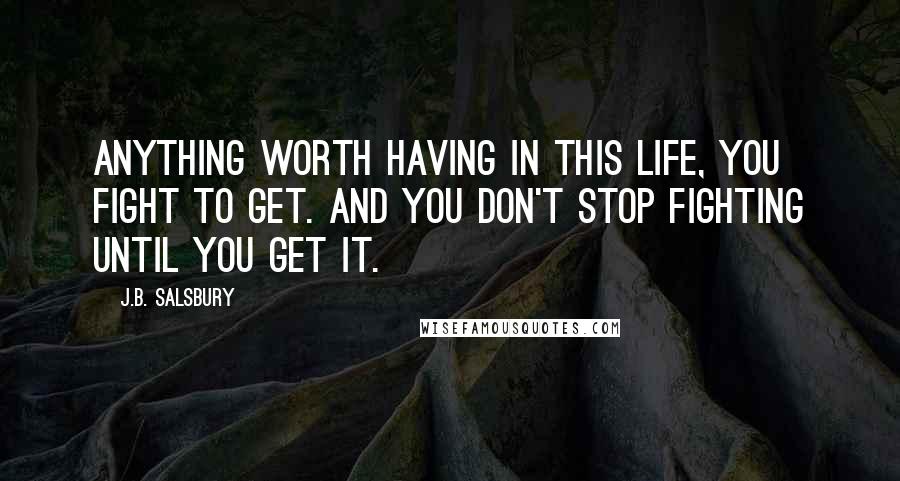 Anything worth having in this life, you fight to get. And you don't stop fighting until you get it.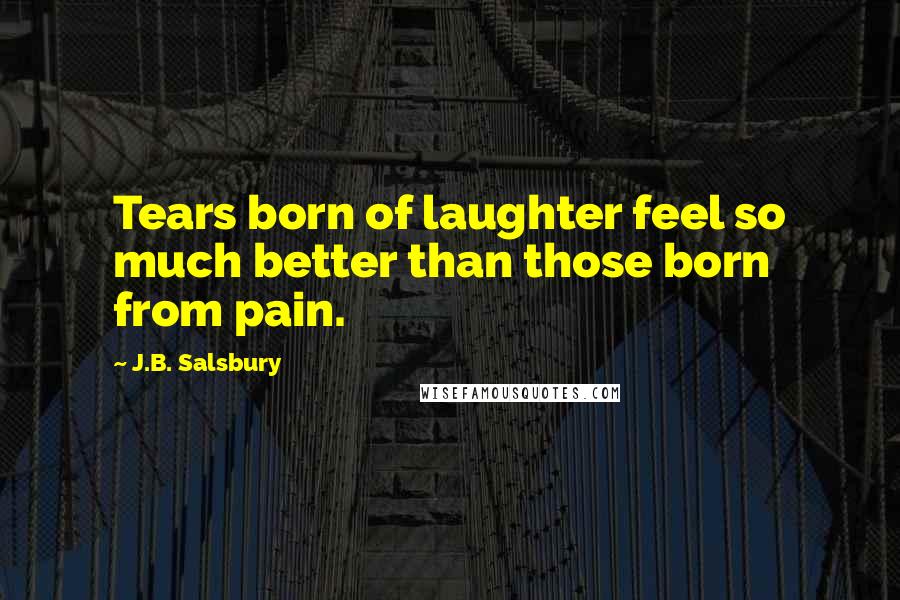 Tears born of laughter feel so much better than those born from pain.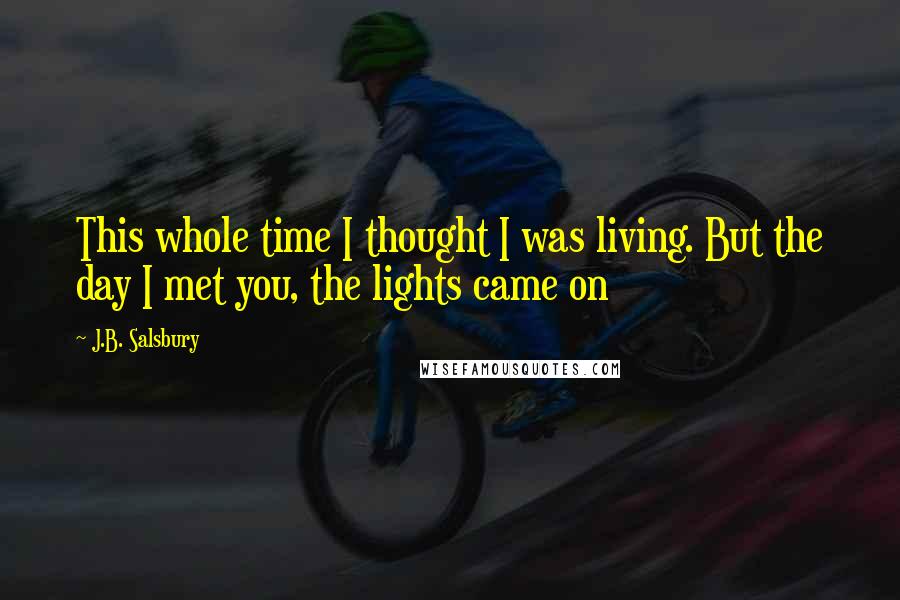 This whole time I thought I was living. But the day I met you, the lights came on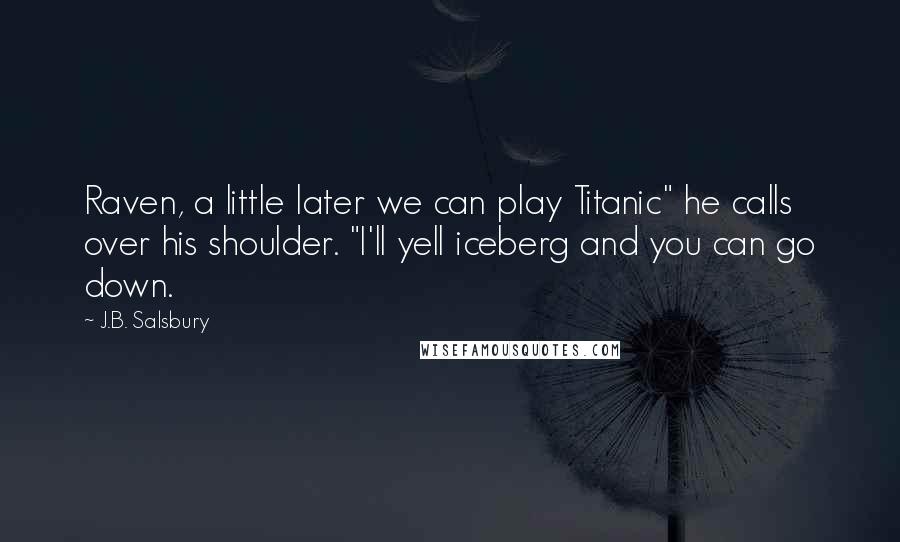 Raven, a little later we can play Titanic" he calls over his shoulder. "I'll yell iceberg and you can go down.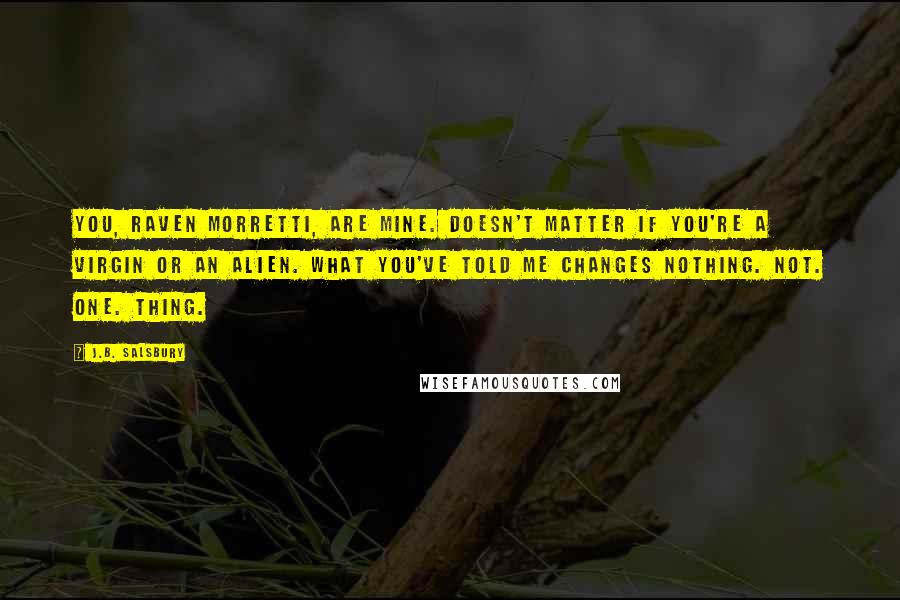 You, Raven Morretti, are mine. Doesn't matter if you're a virgin or an alien. What you've told me changes nothing. Not. One. Thing.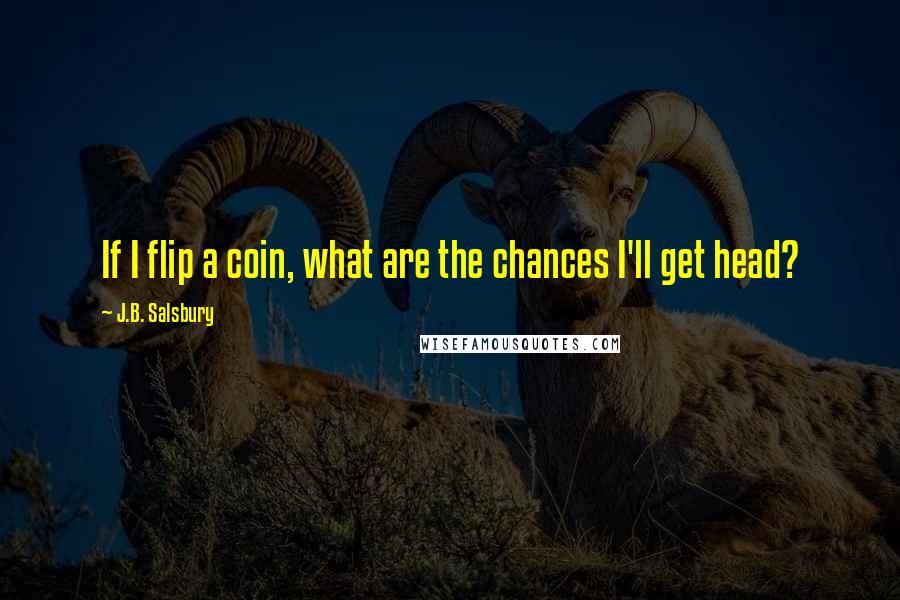 If I flip a coin, what are the chances I'll get head?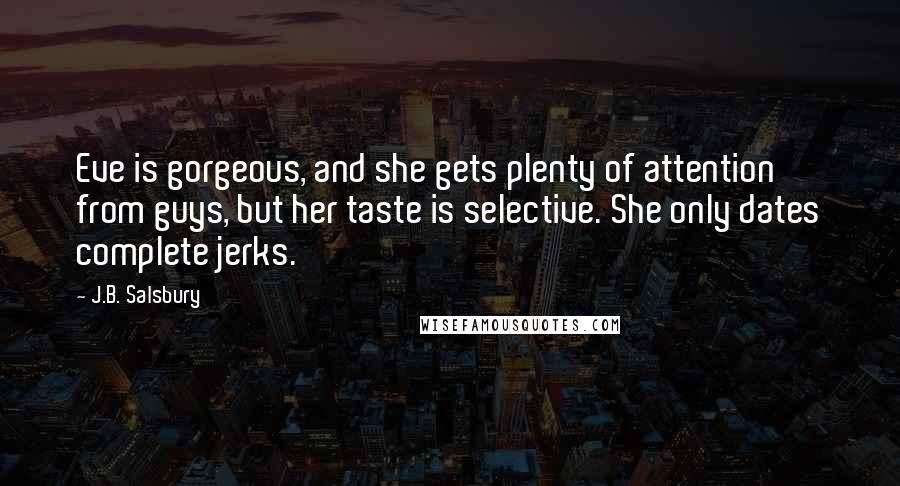 Eve is gorgeous, and she gets plenty of attention from guys, but her taste is selective. She only dates complete jerks.