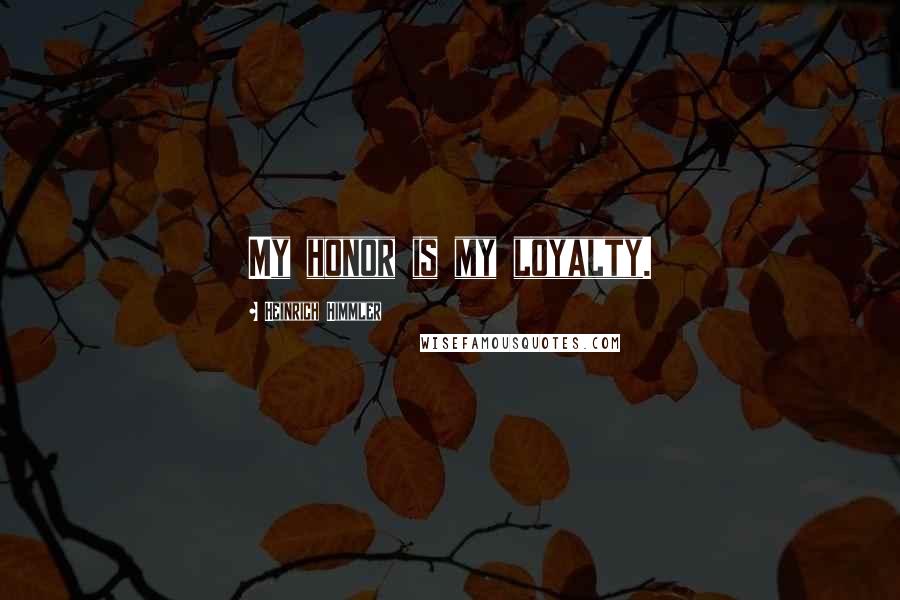 My honor is my loyalty.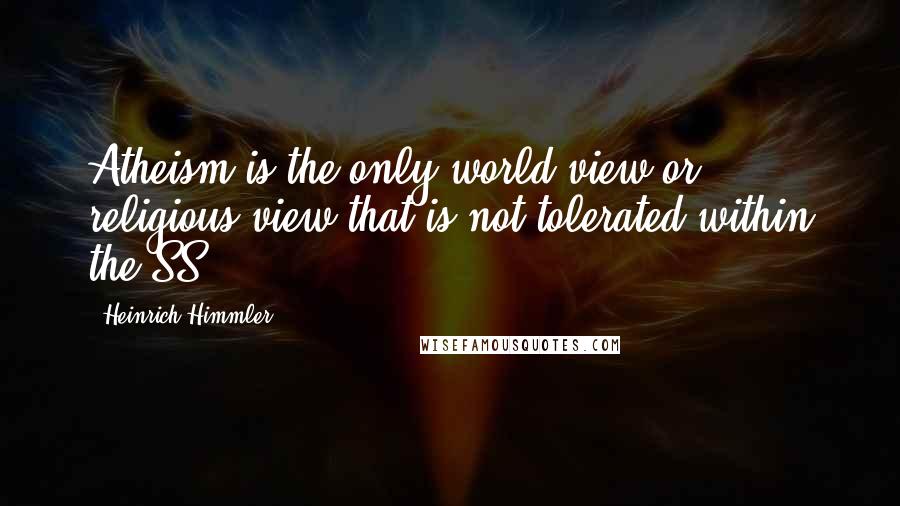 Atheism is the only world-view or religious view that is not tolerated within the SS.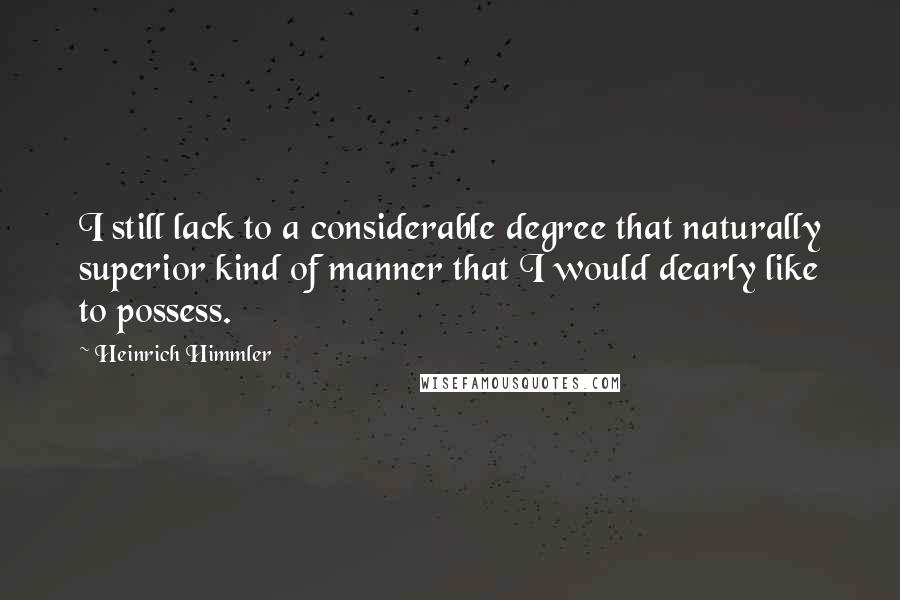 I still lack to a considerable degree that naturally superior kind of manner that I would dearly like to possess.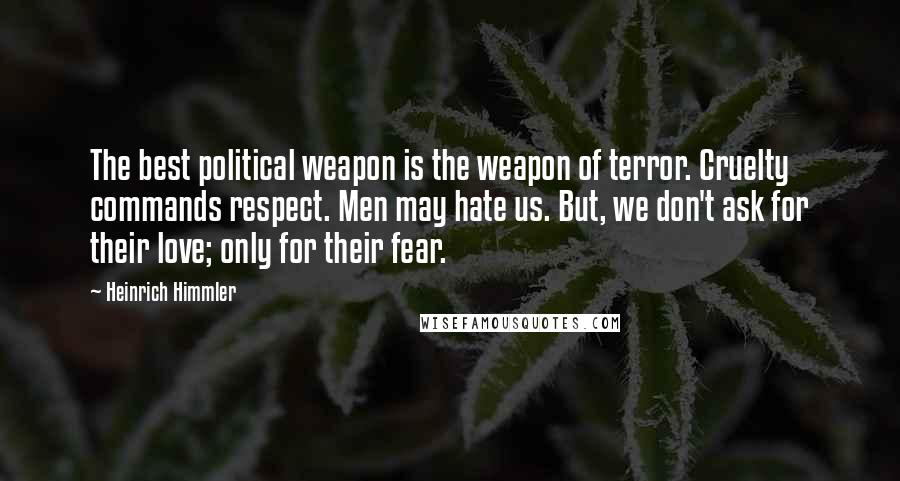 The best political weapon is the weapon of terror. Cruelty commands respect. Men may hate us. But, we don't ask for their love; only for their fear.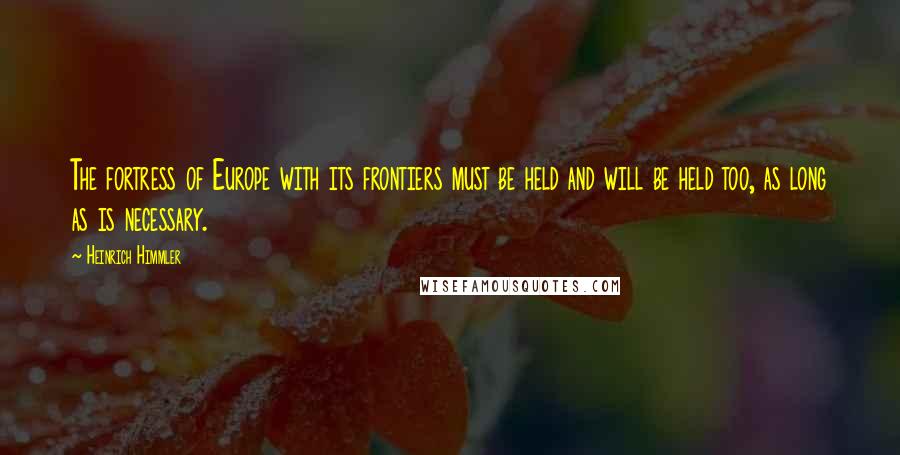 The fortress of Europe with its frontiers must be held and will be held too, as long as is necessary.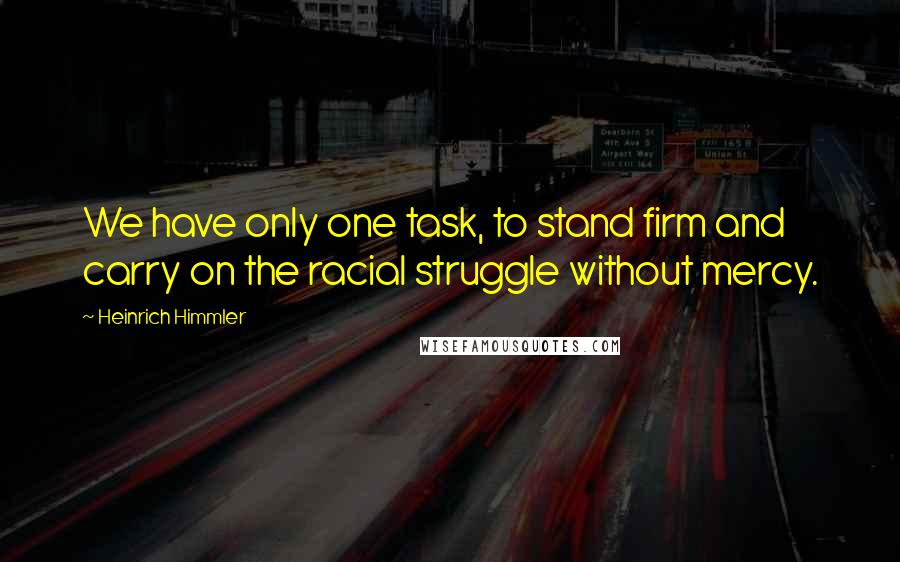 We have only one task, to stand firm and carry on the racial struggle without mercy.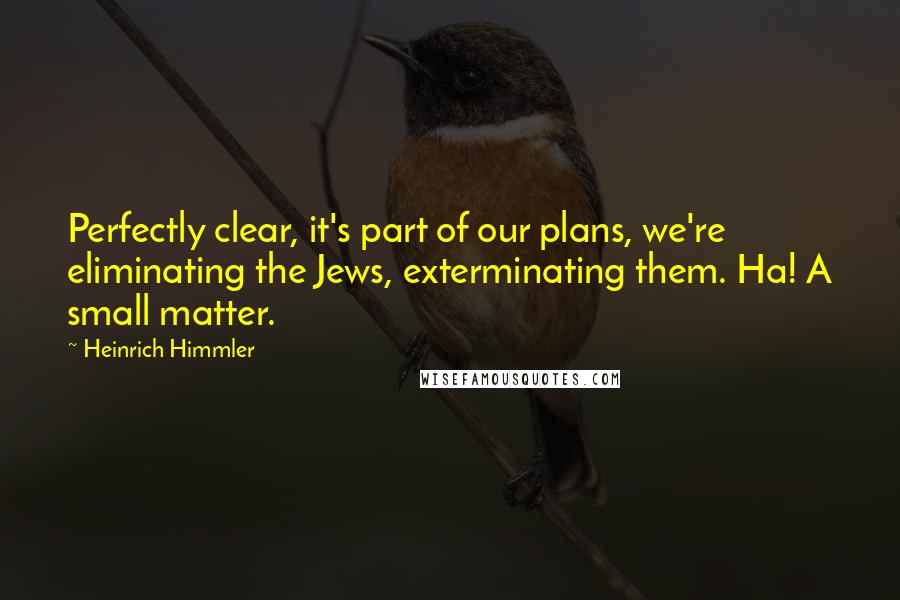 Perfectly clear, it's part of our plans, we're eliminating the Jews, exterminating them. Ha! A small matter.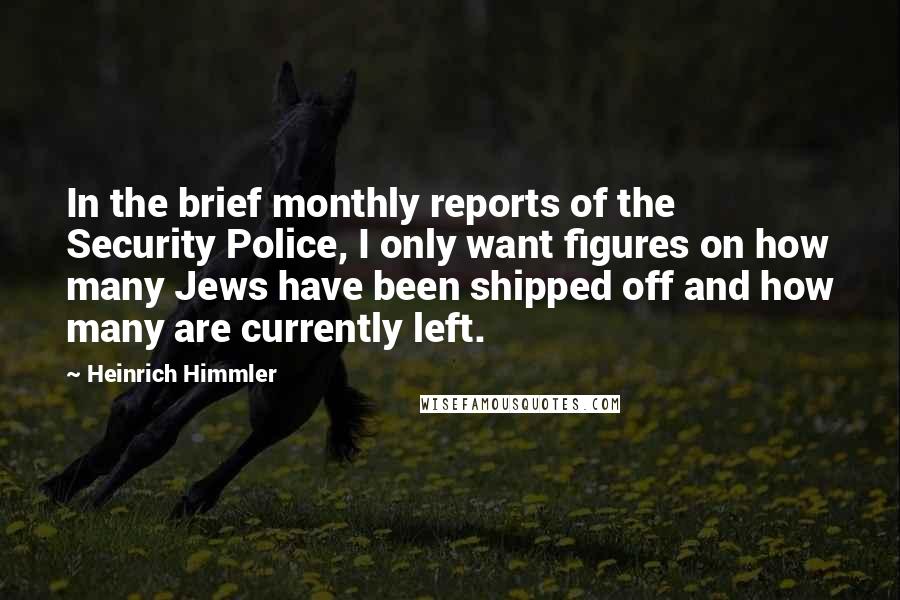 In the brief monthly reports of the Security Police, I only want figures on how many Jews have been shipped off and how many are currently left.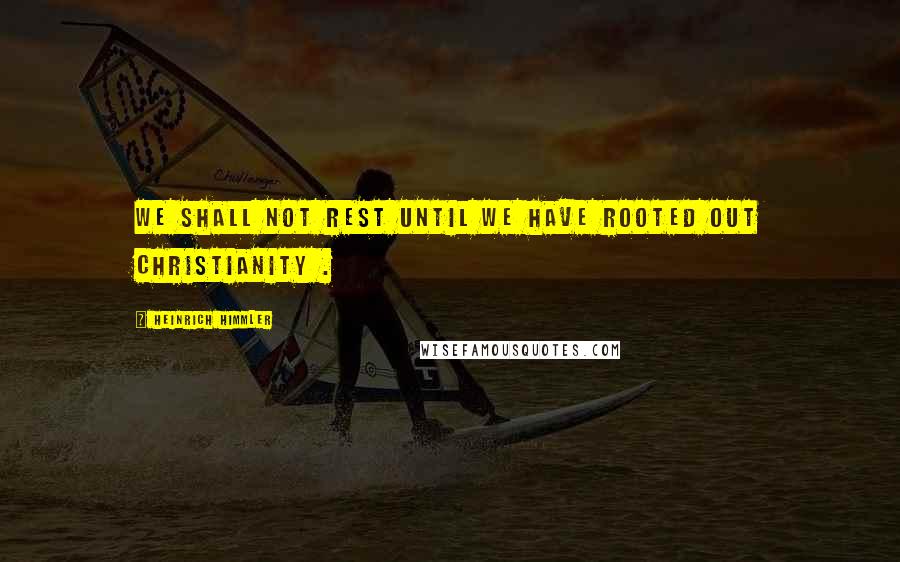 We shall not rest until we have rooted out Christianity .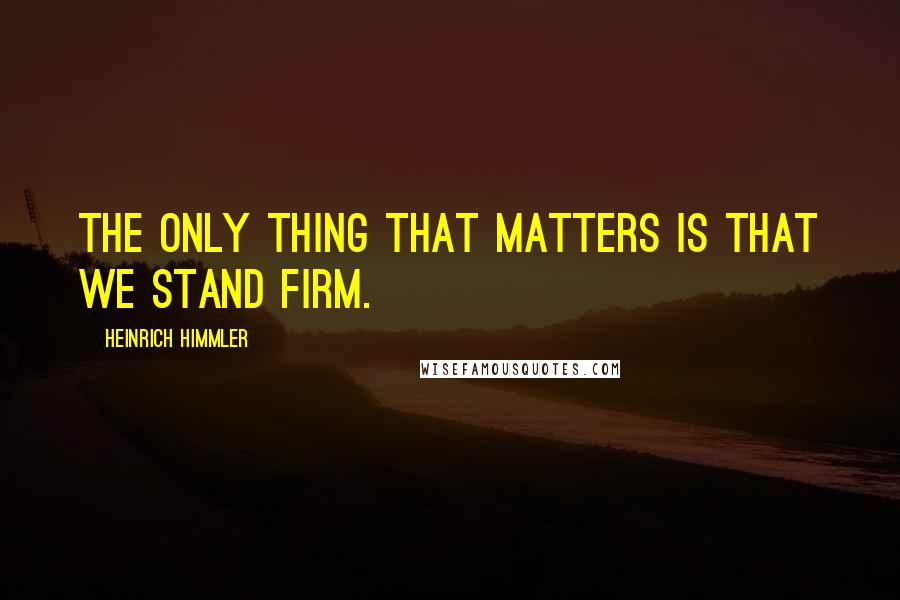 The only thing that matters is that we stand firm.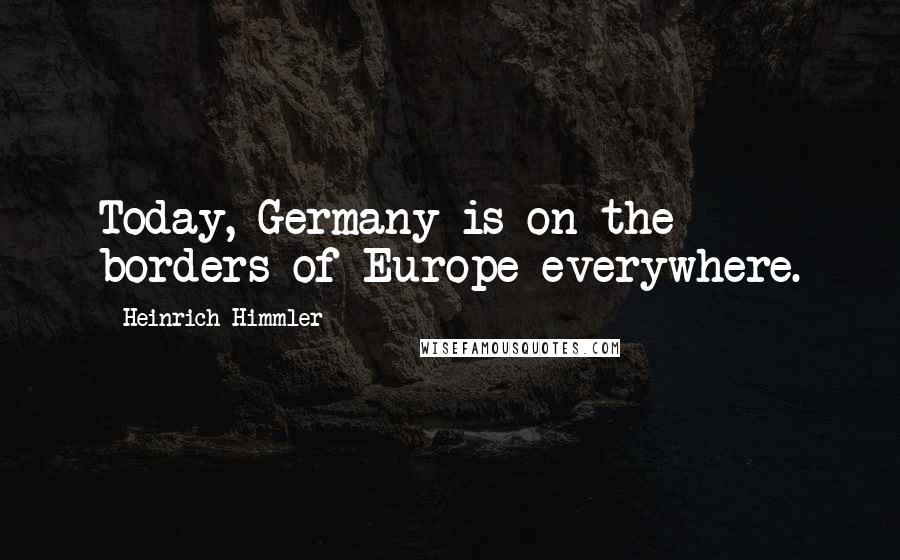 Today, Germany is on the borders of Europe everywhere.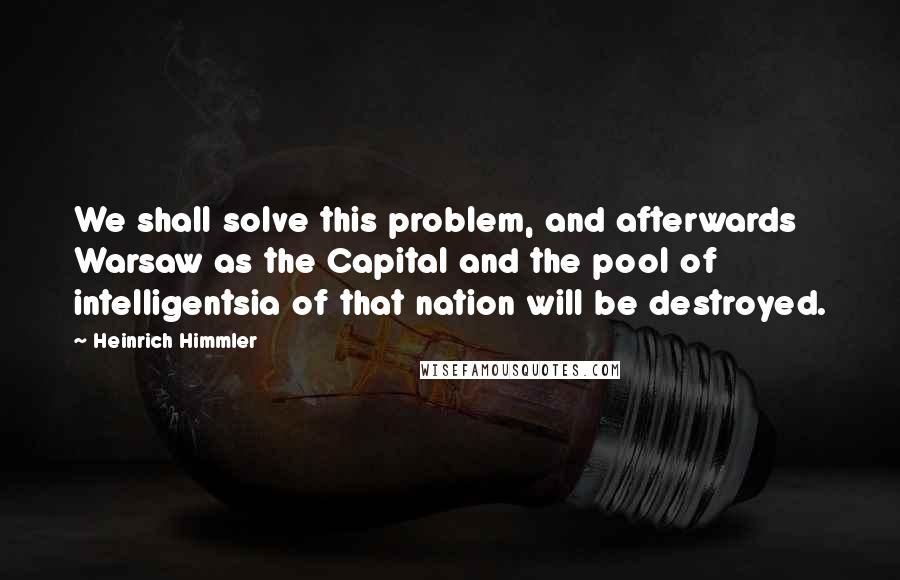 We shall solve this problem, and afterwards Warsaw as the Capital and the pool of intelligentsia of that nation will be destroyed.