Heinrich Boll Quotes
Top 27 wise famous quotes and sayings by Heinrich Boll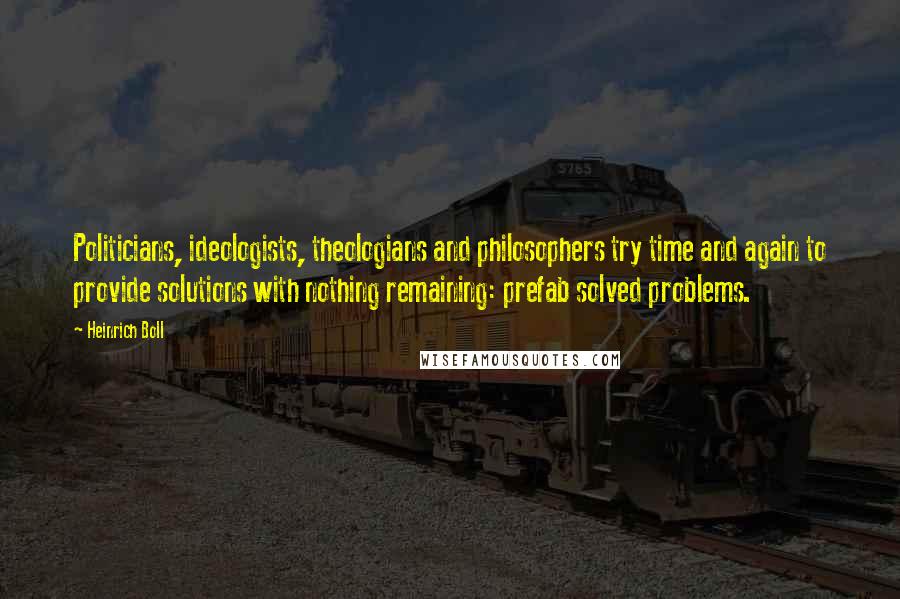 Politicians, ideologists, theologians and philosophers try time and again to provide solutions with nothing remaining: prefab solved problems.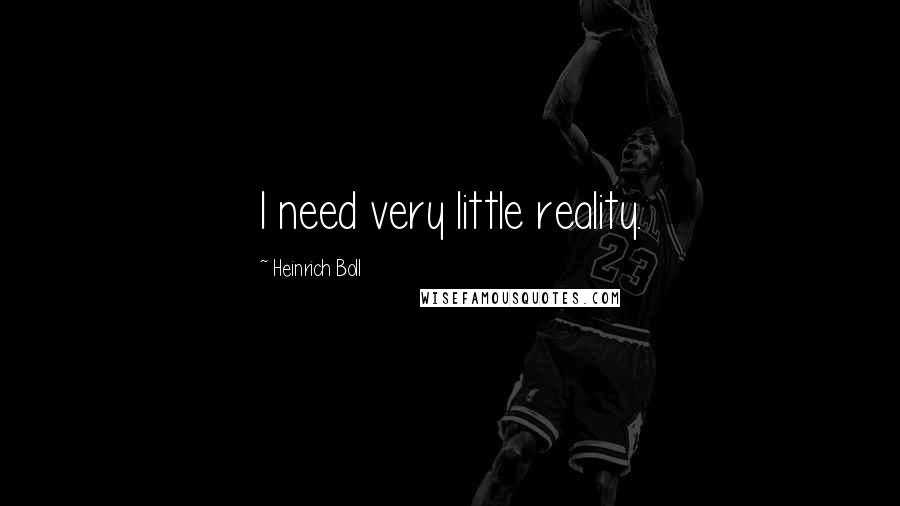 I need very little reality.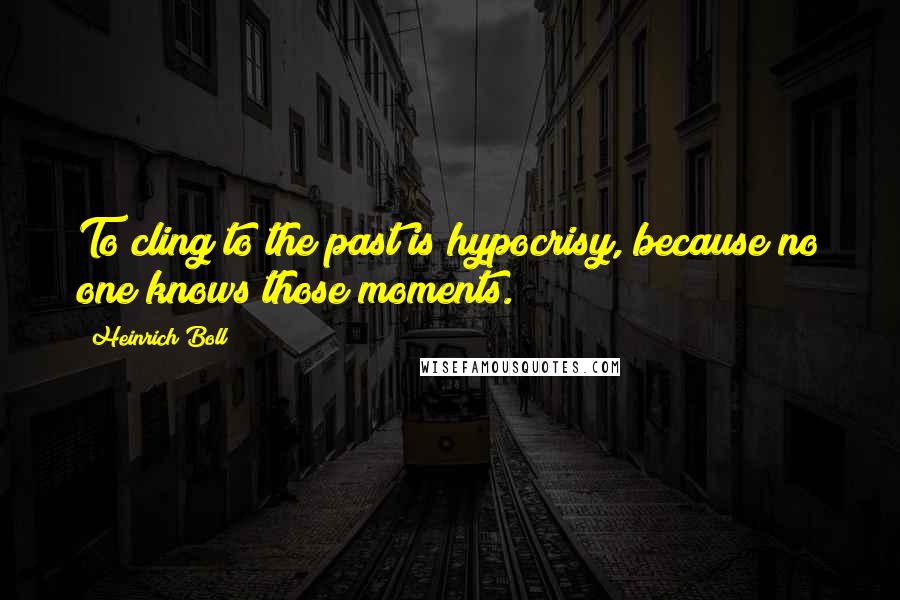 To cling to the past is hypocrisy, because no one knows those moments.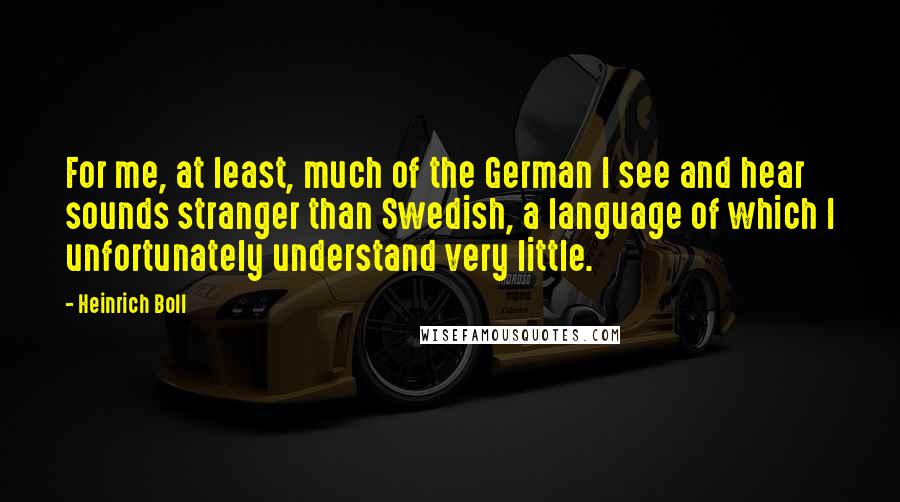 For me, at least, much of the German I see and hear sounds stranger than Swedish, a language of which I unfortunately understand very little.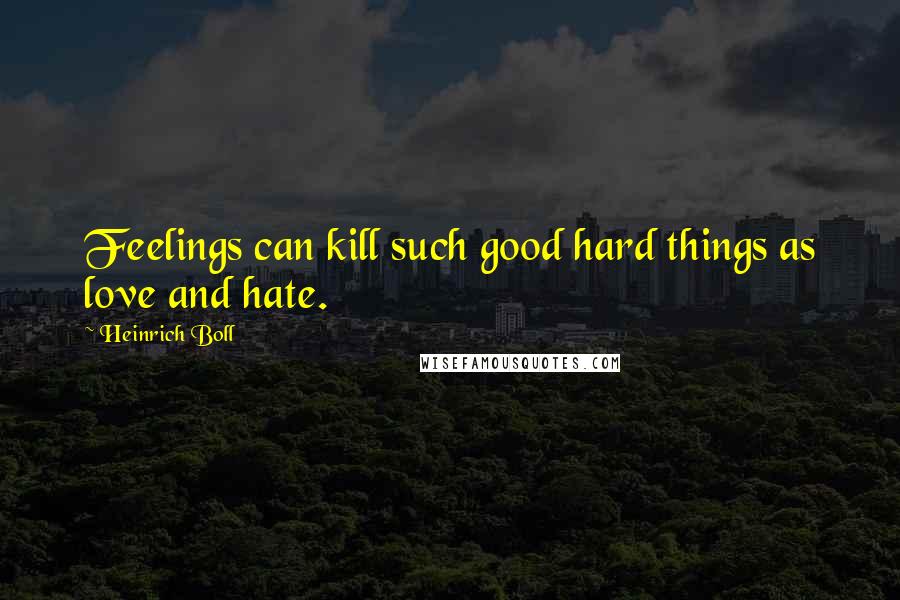 Feelings can kill such good hard things as love and hate.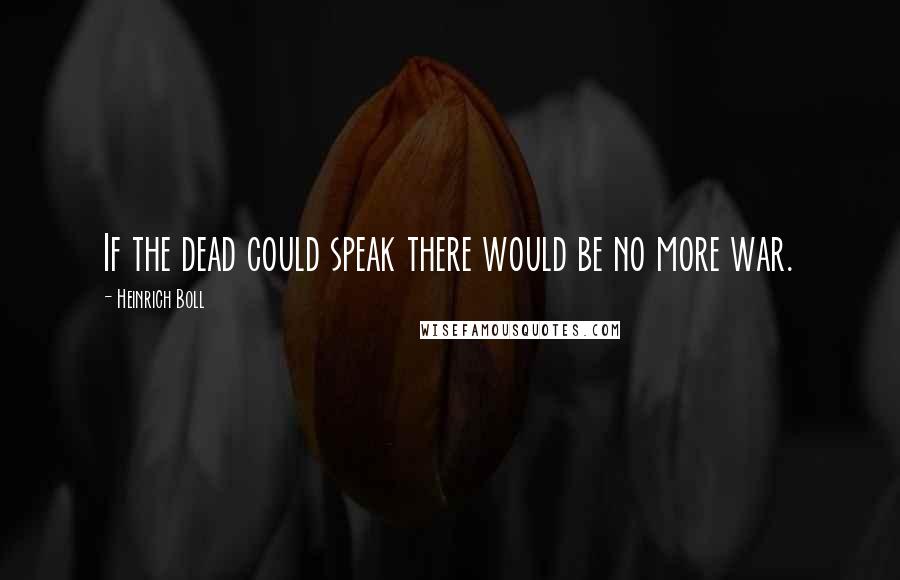 If the dead could speak there would be no more war.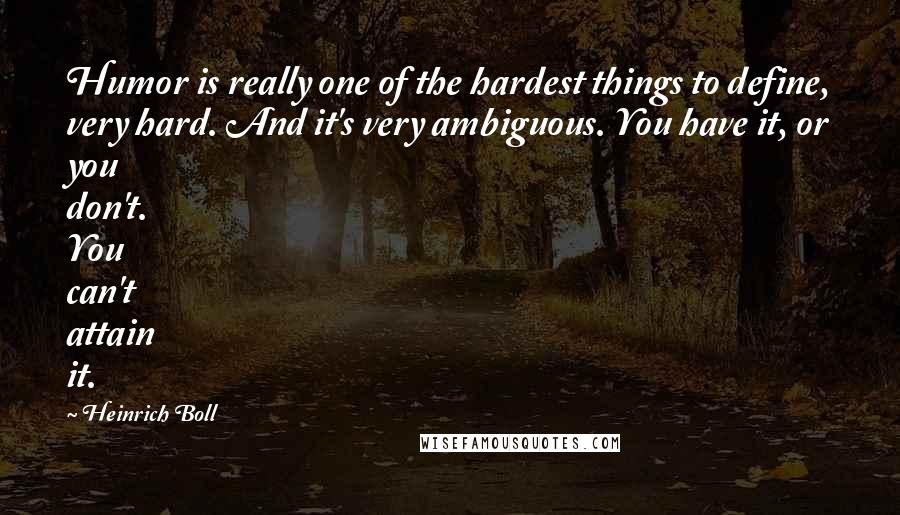 Humor is really one of the hardest things to define, very hard. And it's very ambiguous. You have it, or you don't. You can't attain it.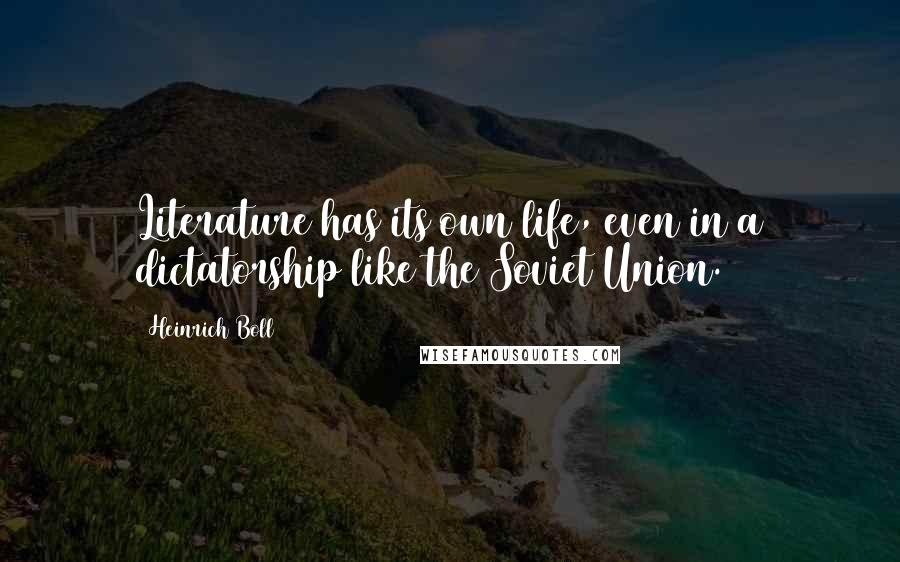 Literature has its own life, even in a dictatorship like the Soviet Union.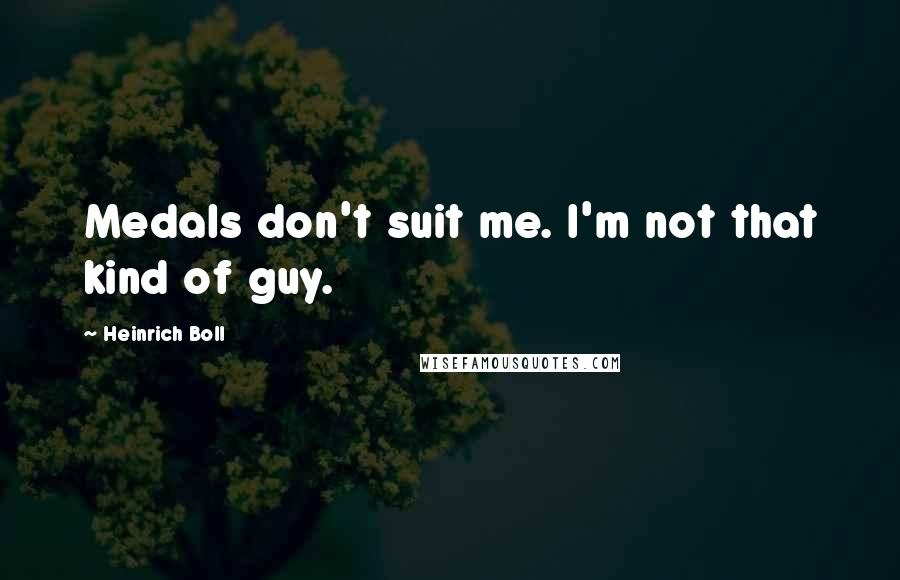 Medals don't suit me. I'm not that kind of guy.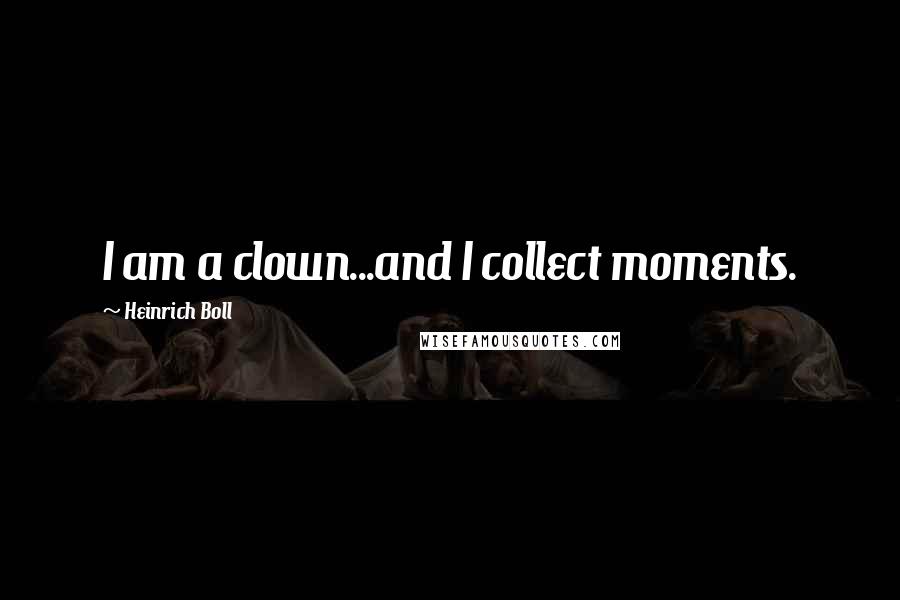 I am a clown...and I collect moments.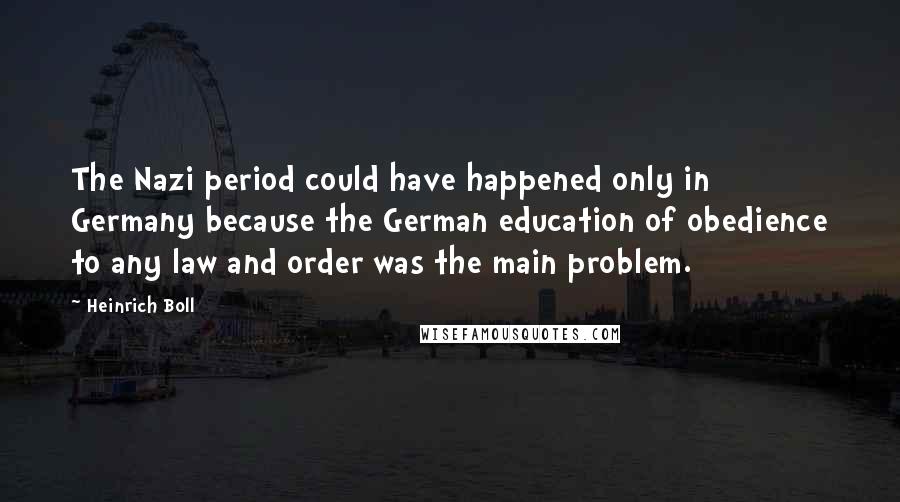 The Nazi period could have happened only in Germany because the German education of obedience to any law and order was the main problem.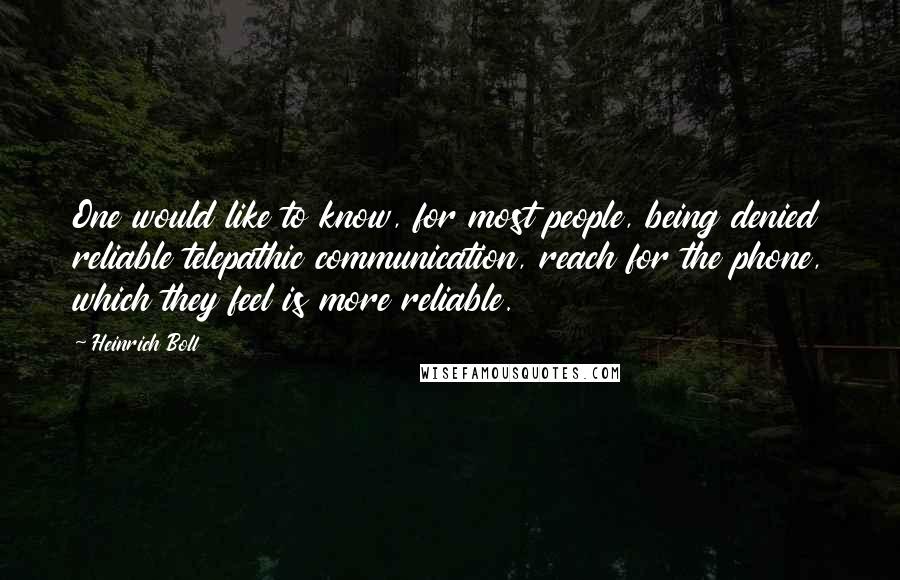 One would like to know, for most people, being denied reliable telepathic communication, reach for the phone, which they feel is more reliable.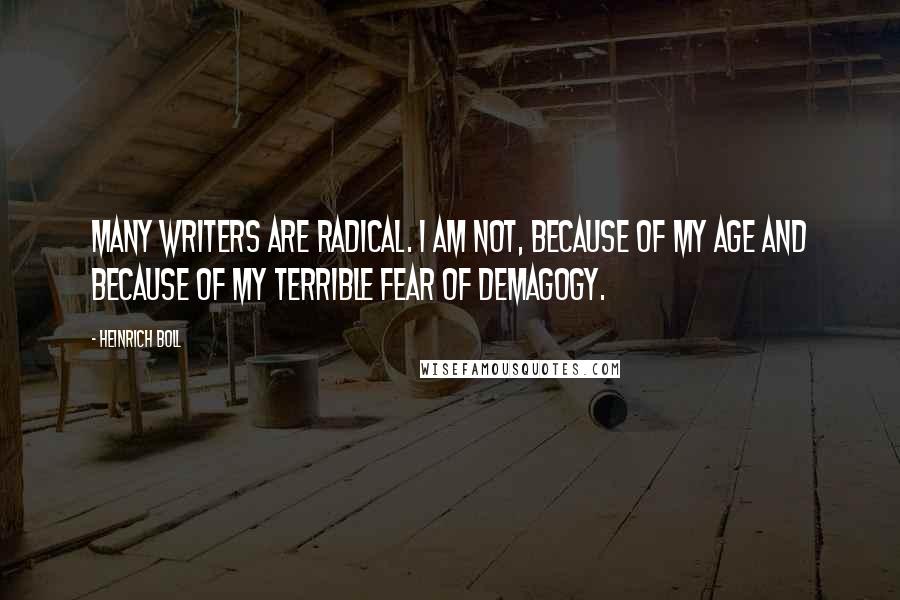 Many writers are radical. I am not, because of my age and because of my terrible fear of demagogy.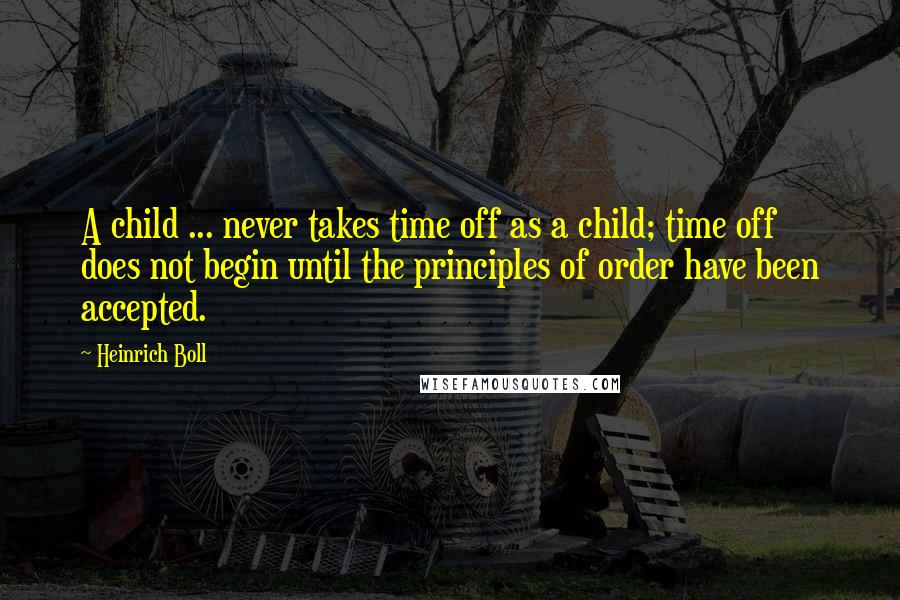 A child ... never takes time off as a child; time off does not begin until the principles of order have been accepted.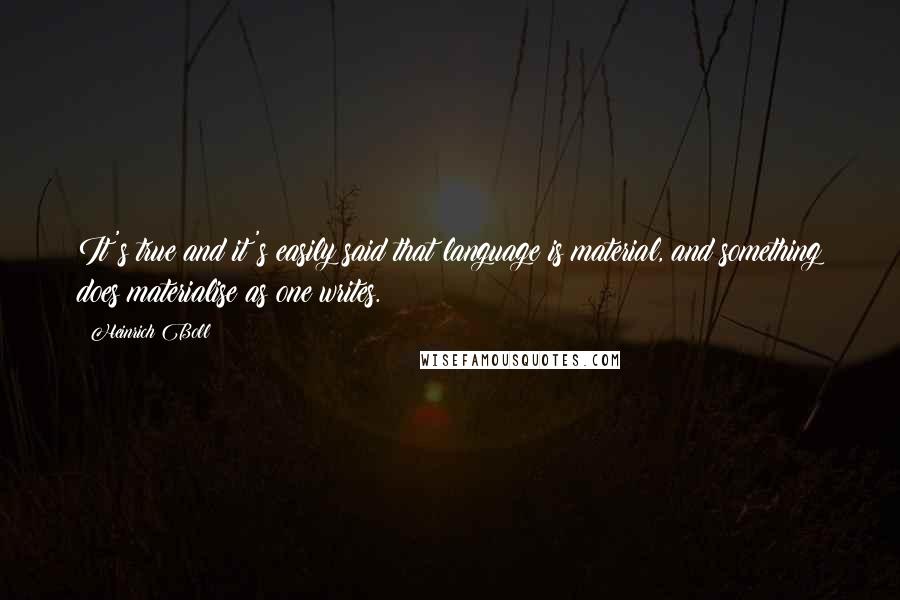 It's true and it's easily said that language is material, and something does materialise as one writes.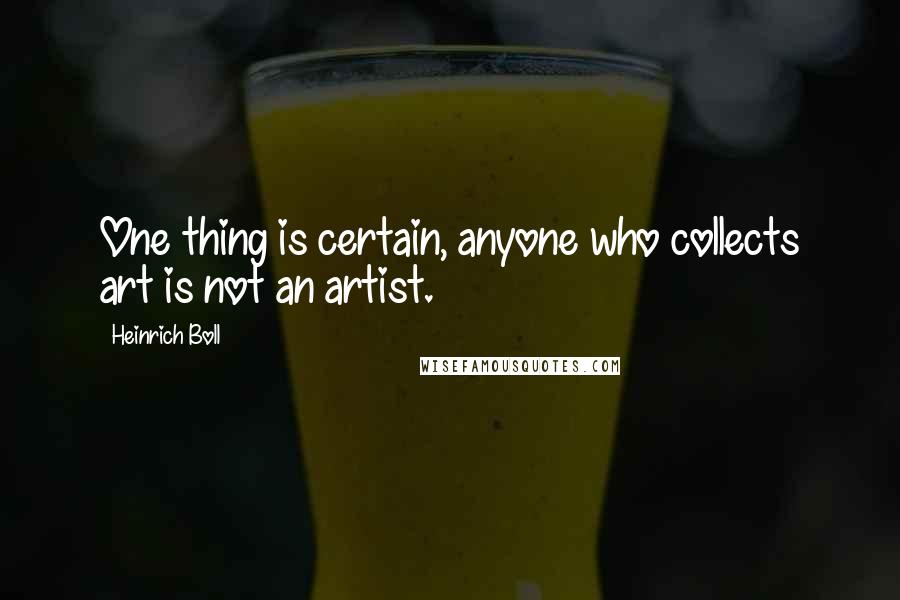 One thing is certain, anyone who collects art is not an artist.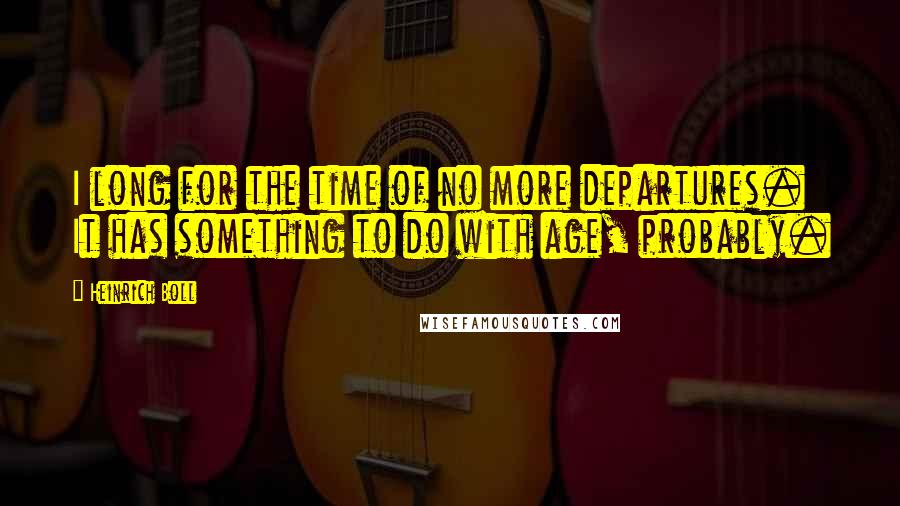 I long for the time of no more departures. It has something to do with age, probably.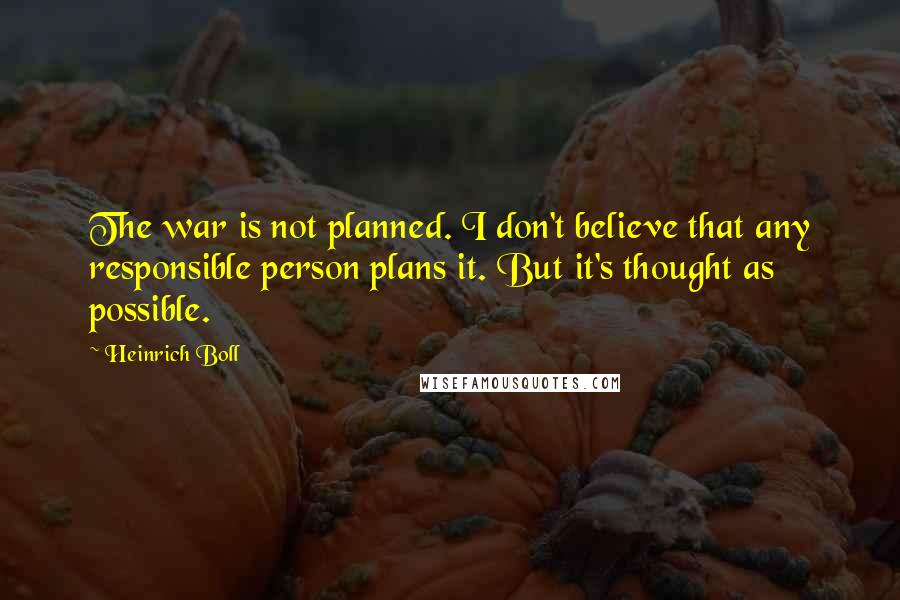 The war is not planned. I don't believe that any responsible person plans it. But it's thought as possible.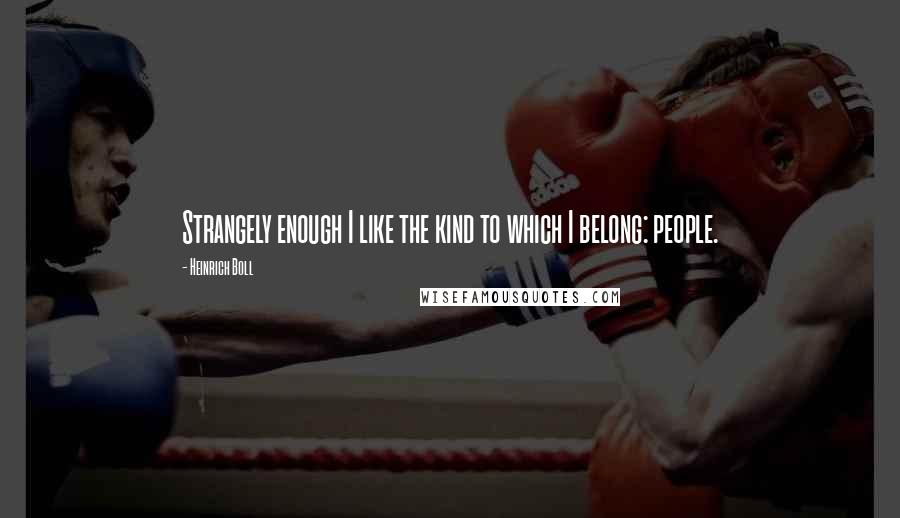 Strangely enough I like the kind to which I belong: people.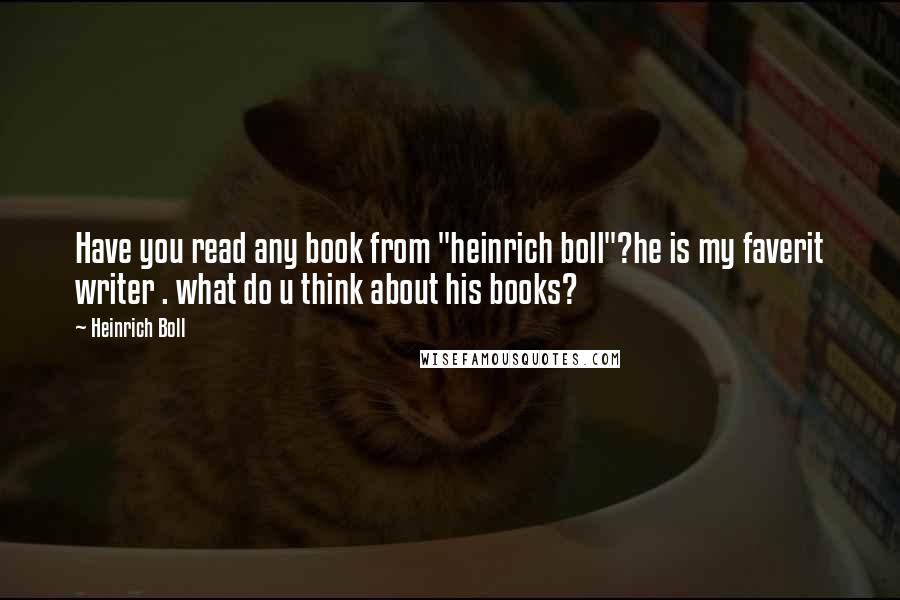 Have you read any book from "heinrich boll"?he is my faverit writer . what do u think about his books?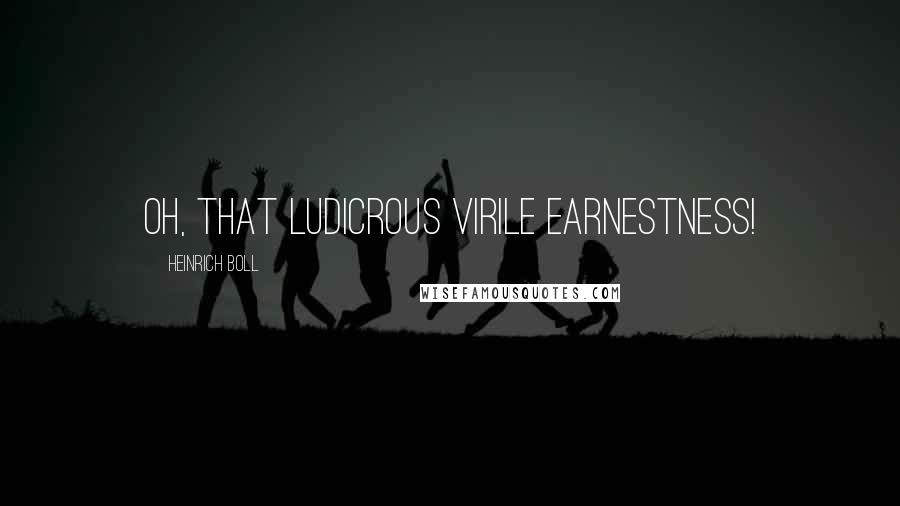 Oh, that ludicrous virile earnestness!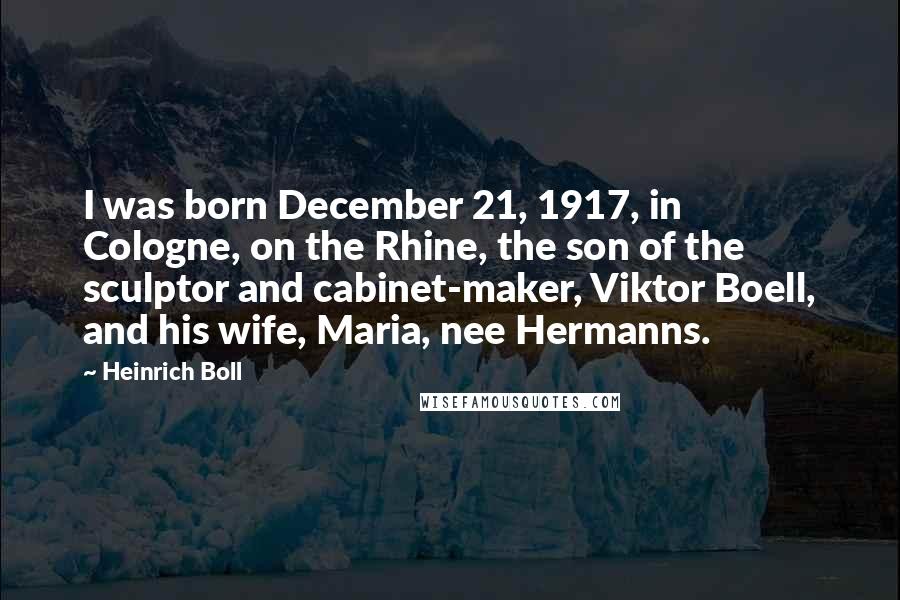 I was born December 21, 1917, in Cologne, on the Rhine, the son of the sculptor and cabinet-maker, Viktor Boell, and his wife, Maria, nee Hermanns.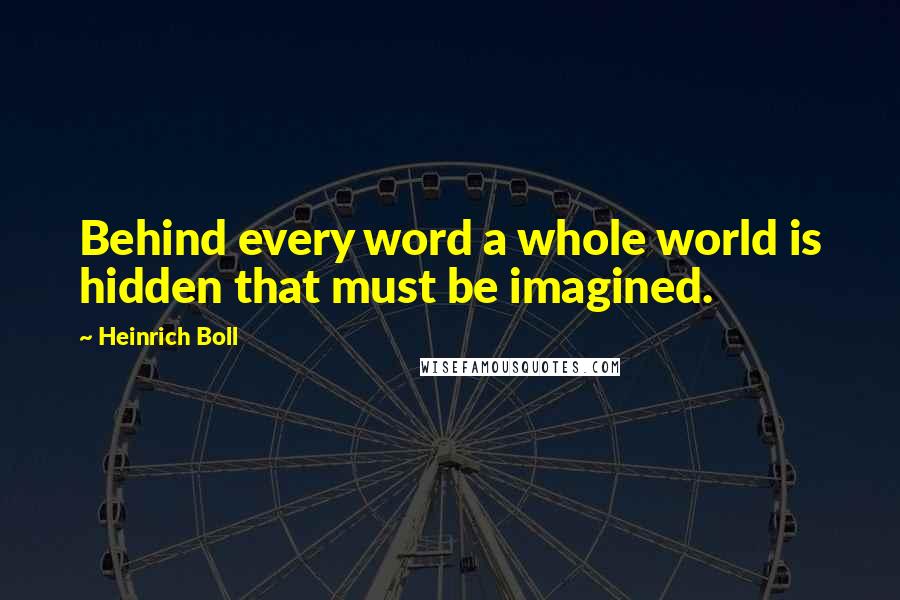 Behind every word a whole world is hidden that must be imagined.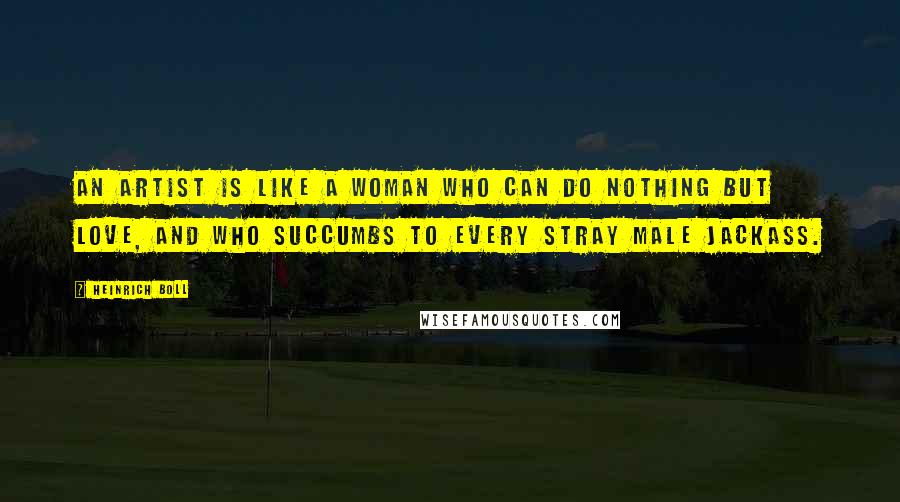 An artist is like a woman who can do nothing but love, and who succumbs to every stray male jackass.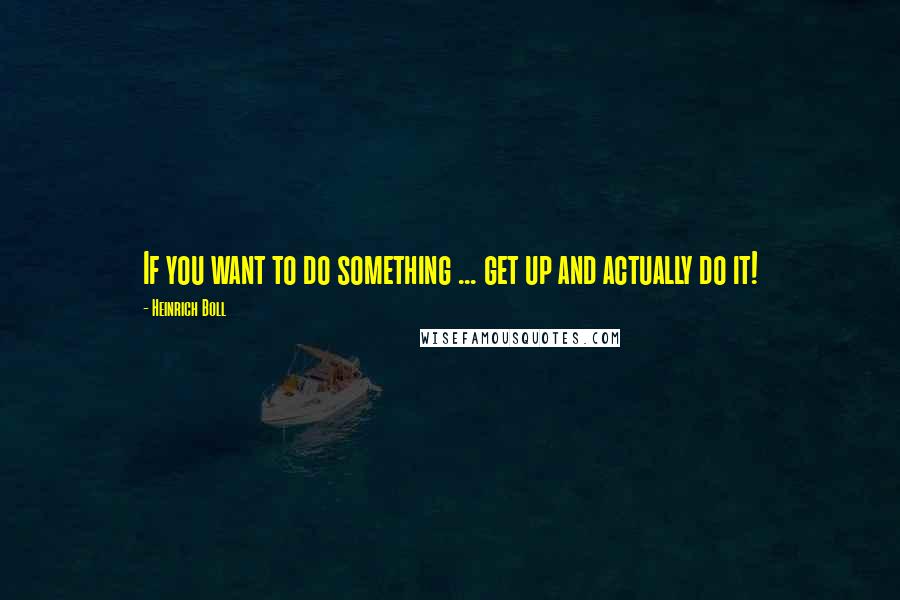 If you want to do something ... get up and actually do it!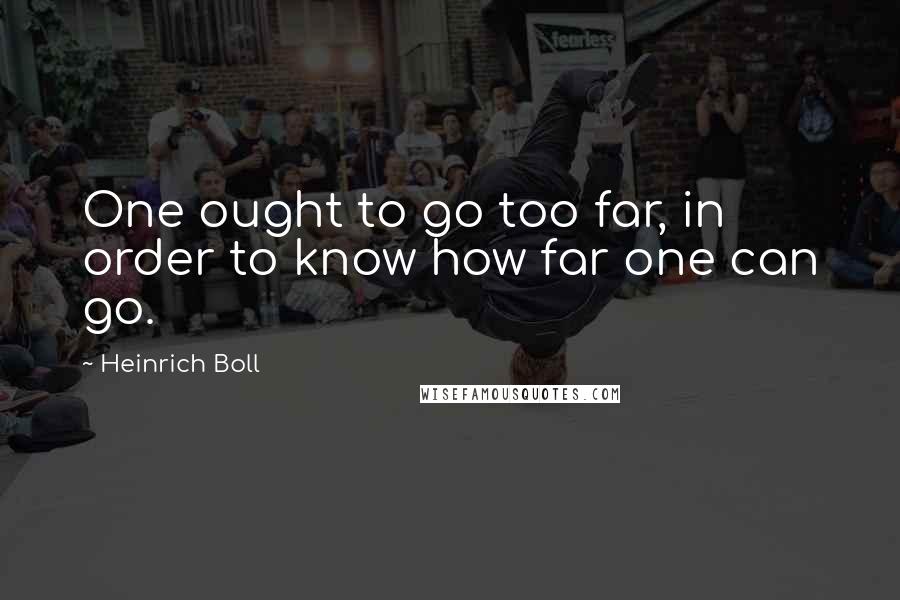 One ought to go too far, in order to know how far one can go.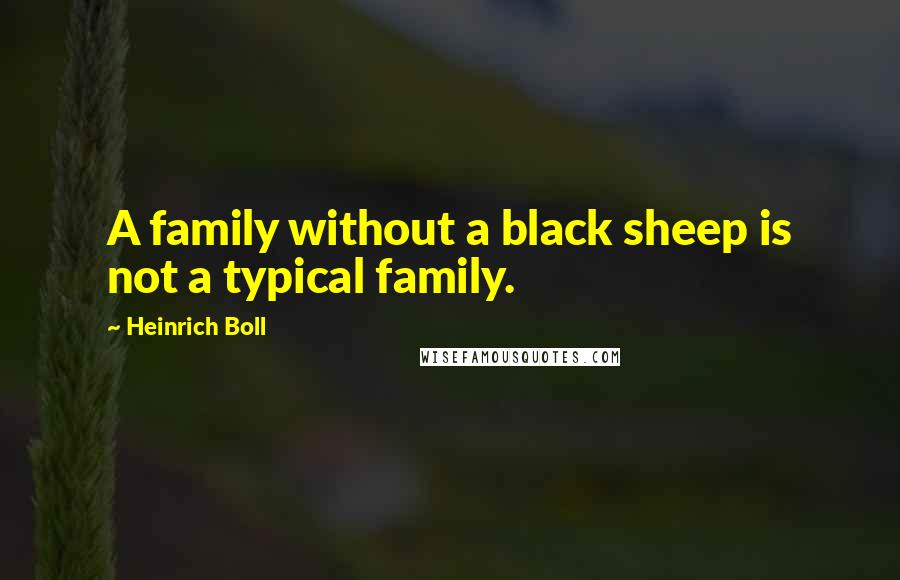 A family without a black sheep is not a typical family.