Heidi Priebe Quotes
Top 11 wise famous quotes and sayings by Heidi Priebe
Heidi Priebe Famous Quotes & Sayings
Discover top inspirational quotes from Heidi Priebe on Wise Famous Quotes.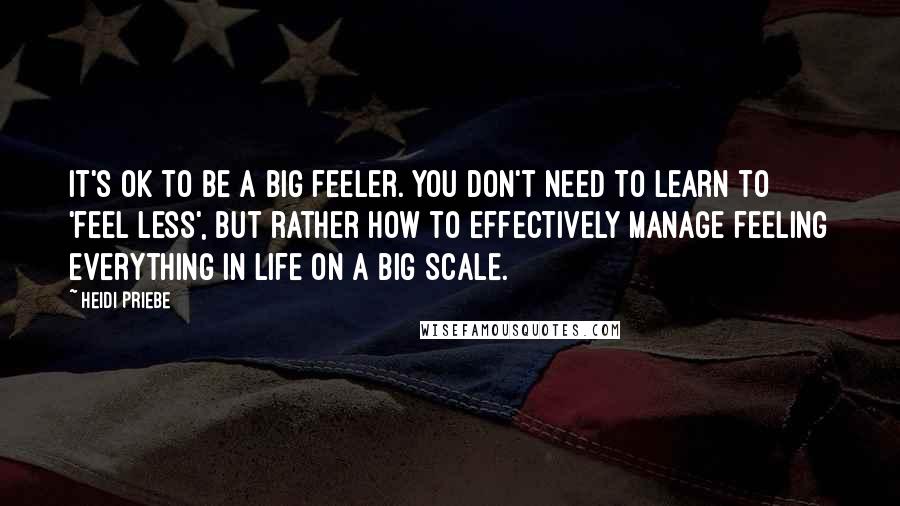 It's OK to be a big feeler. You don't need to learn to 'feel less', but rather how to effectively manage feeling everything in life on a big scale.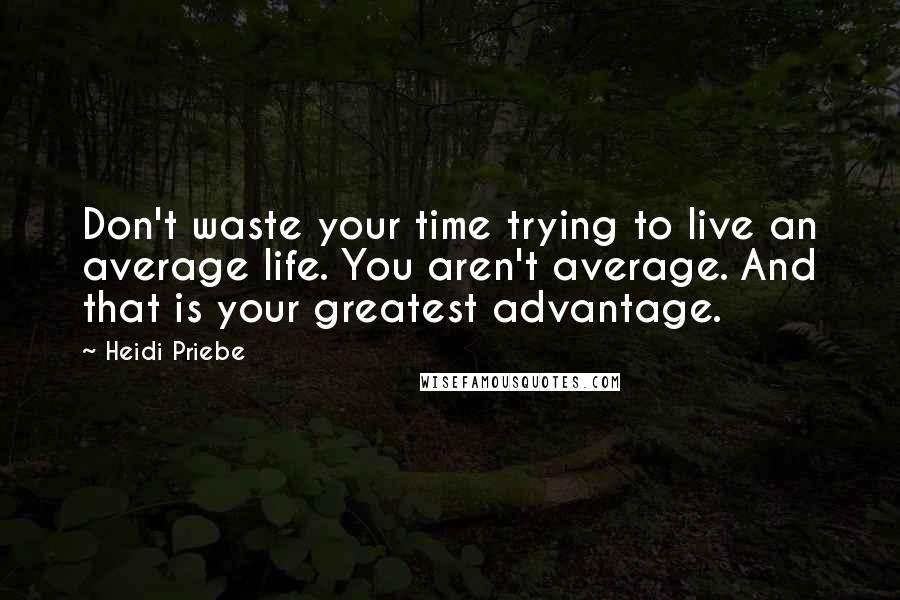 Don't waste your time trying to live an average life. You aren't average. And that is your greatest advantage.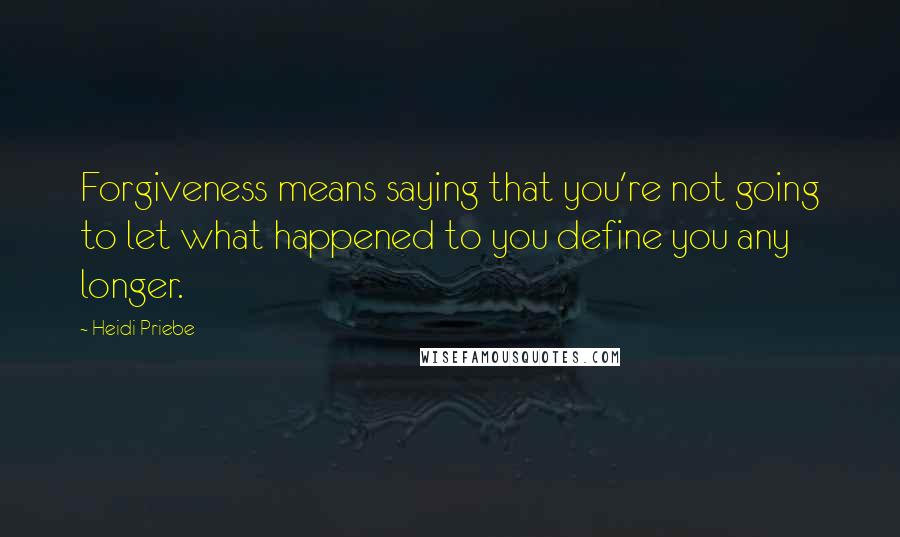 Forgiveness means saying that you're not going to let what happened to you define you any longer.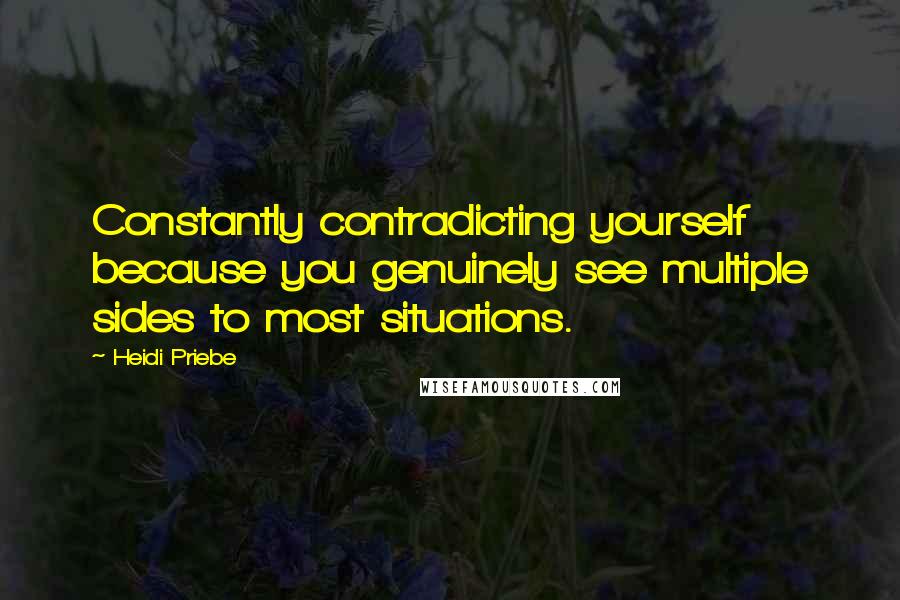 Constantly contradicting yourself because you genuinely see multiple sides to most situations.
We need strong, firm adults in our lives. And that those adults have to be us.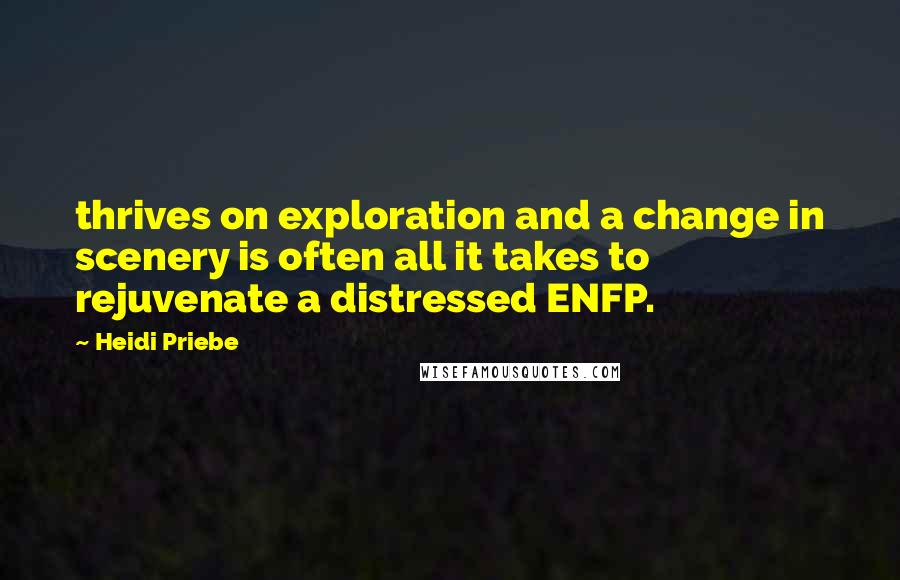 thrives on exploration and a change in scenery is often all it takes to rejuvenate a distressed ENFP.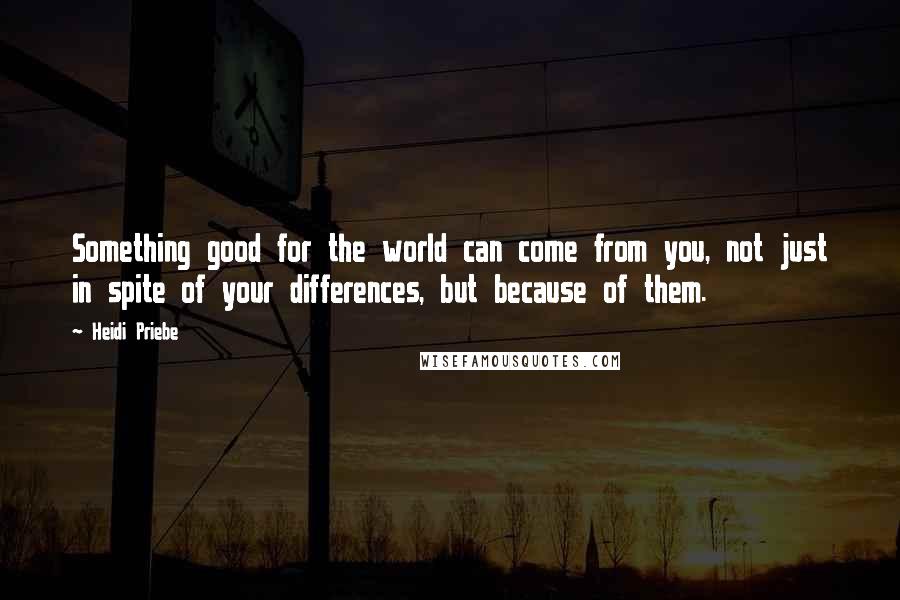 Something good for the world can come from you, not just in spite of your differences, but because of them.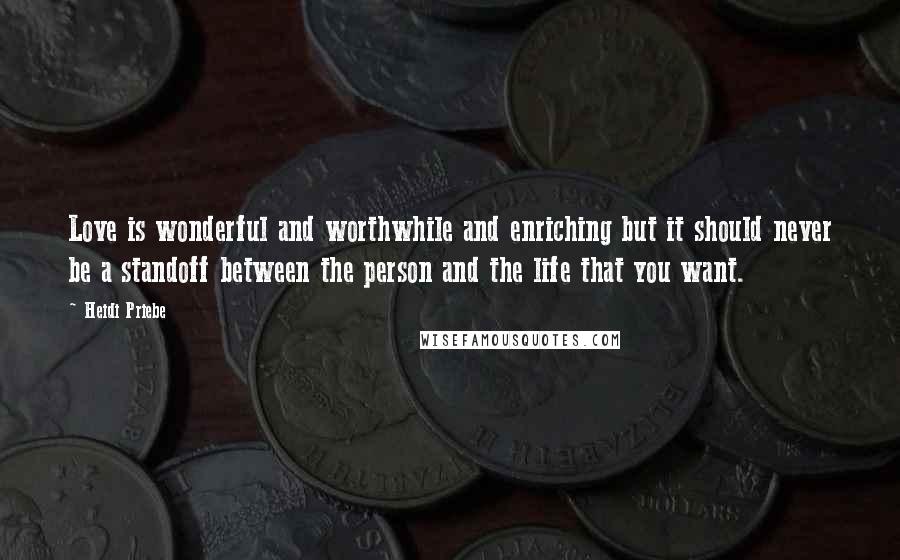 Love is wonderful and worthwhile and enriching but it should never be a standoff between the person and the life that you want.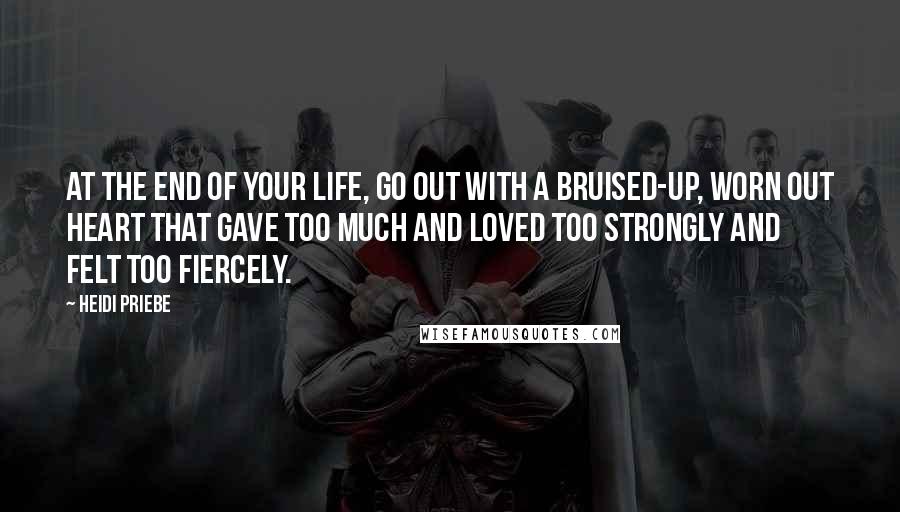 At the end of your life, go out with a bruised-up, worn out heart that gave too much and loved too strongly and felt too fiercely.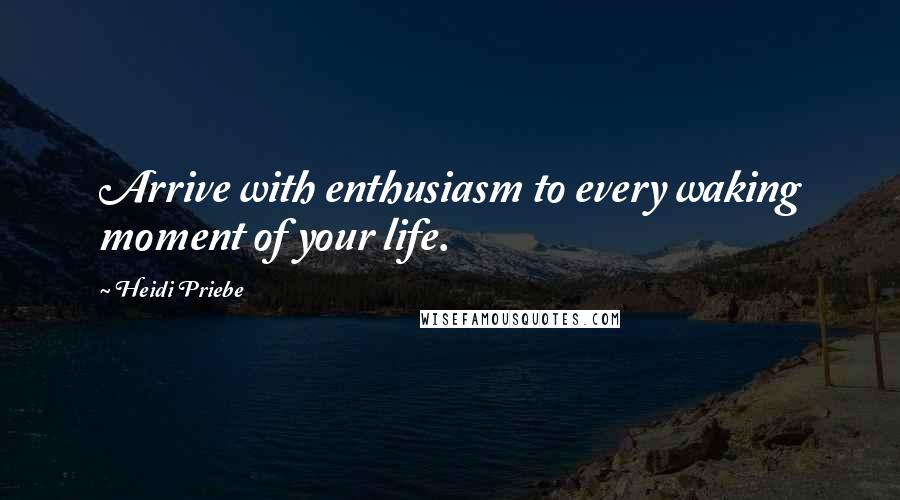 Arrive with enthusiasm to every waking moment of your life.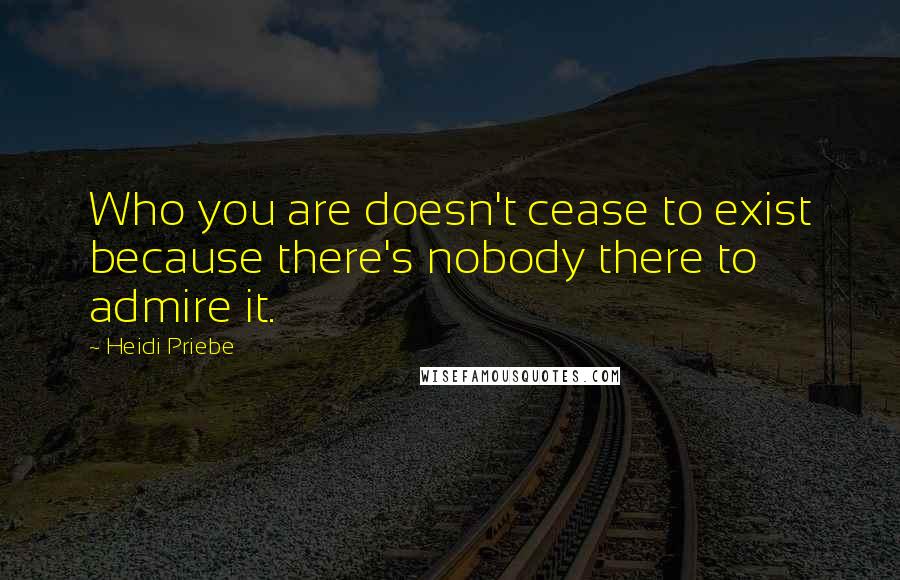 Who you are doesn't cease to exist because there's nobody there to admire it.